Welcome to Our Autumn 2016 Update!
Contact Details Update
We would like to bring to your attention an update to our Contact Details.
Due to circumstances beyond our control,
(involving a chap looking for the drains and finding our phone line with his digger),
our Contact Number has changed.
Our new number is
0745 479 2707
(available from 9 am to 5 pm Monday to Friday)
_______________________________________________
Time To Start Enjoying Autumn
As the days get shorter it's time to take the opportunity to settle down with some unabridged audiobooks.
Whether it's a Dickens novel or the Ian Fleming Collection there are some exceptional performing talent's to be found. Sean Barrett and Anton Lesser spark extraordinary life into the Dickens works and a myriad of acting talent bring all their fire and ice to Fleming's Bond novels.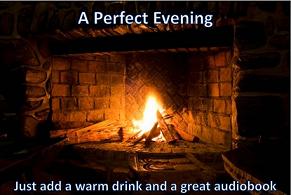 Our selection of unabridged books covers all formats and all genres.
So there is something for everyone, whether it's for yourself or as a gift.
_______________________________________________
An Apology
By this time in the year it was our hope that we would have inserted the many thousands of audiobooks that we have awaiting Testing and Grading. So far we have managed to add only 1,600 (40%) of the 4,000 books we have awaiting processing.
The back story is about moving the home of Brainfood Audiobooks, twice in the space of 3 months, and one of phenomenal interest in our products.
The highest quality of service is at the core of what we do. Dropping our Same Day Dispatch Promise, All orders paid for before 3 pm, Monday to Friday, will be dispatch the same day, would have made this easier but that would not be good enough for our Wonderful Customers!
As we settle into our new home we look forward to adding the rest of the 2,400 titles awaiting processing. In the mean time please feel free to send us your book requests / inquiries as we may well already have the titles you are looking for.
_____________________________________________
Free Delivery for UK Orders over £40
Nothing more to say about this.... except...... Please be aware that the order value, the total value of the actual books in your order, must be £40 or over to qualify for this deal.
______________________________________________
Customer Feedback - Thanks!
Last month's item concerning buying an Audio cassette player has had a great response. Thank you so much for all your feedback and please look out for some special Promotions in the near future. I am happy to say that we sent out several Free audiobooks to respondents after their brilliant feedback and excellent ideas for improvement.
Let me take the opportunity to re-state that all suggestions that we implement will receive our enormous thanks AND a Free audiobook!
__________________________
A Few Handy Shortcuts to Bookmark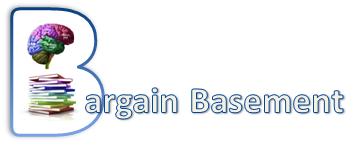 All your Loyalty Points are still usable in this area of the shop so why not take a look.

Another handy bookmark is here. This page has a list of the 50 most recent books in the shop!
_______________________________________________
Can We Please Ask You A Favour?
We very much hope that all of our Customers have a great experience when using our website.
If anyone has any suggestions how we might improve our service we would be delighted to hear your thoughts.
Along these lines we would like to bring your attention to our Trust Pilot Page.

Just click on the image above and then click on review company
As a Thank You for your time we will send everyone who completes a review
a voucher for 10% off your next purchase (please contact us to confirm)!