A Celebration of John le Carre
and his creation George Smiley!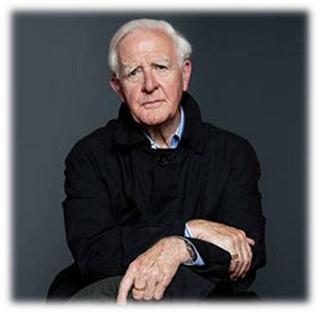 The World's Best Spy - Thriller Fiction
*** It is with considerable sadness that I can update Customers with the news that ***
*** David John Moore Cornwell died last Saturday, 12th Dec 2020, after a short illness ***
David John Moore Cornwell (born 19 October 1931), pen name John le Carré, is a British author of espionage novels. During the 1950s and the 1960s, Cornwell worked for the Security Service and the Secret Intelligence Service, and began writing novels under a pen name. His third novel The Spy Who Came in from the Cold(1963) became an international best-seller, and it remains one of his best-known works. Following the success of this novel, he left MI6 to become a full-time author.
Le Carré established himself as a writer of espionage fiction. In 2008, The Times ranked le Carré 22nd on its list of "The 50 greatest British writers since 1945".[1] In 2011, he won the Goethe Medal, a yearly prize given by the Goethe Institute.
When it comes to the majority of John le Carre's unabridged works there is only one actor who figures - Michael Jayston. We are delighted to say that, at the time of publication, we have 10 of the Spy Master's books completely unabridged.
2 on Audio Cassette and 8 on Audio CD
Unabridged on Audio CD

Abridged on Audio CD

Una

bridged on MP3 CD

BBC Drama on Audio CD

Unabridged on Cassette

Abridged on Cassette
With in incredible track record as a classical actor, Michael Jayston has made the audio rendition of George Smiley his own. With six of the books Michael Jayston's tone and shear energy come over in a way only he can. If you decide to tread this path then be prepared for a full day sitting. Wonderful stuff!
The BBC dramatisations include such names as Neville Teller, Robin Ellis, Sian Phillips, Hugh Grant, Richard Derrington and Deborah McAndrew. Brilliantly done, as you would expect from the BBC, these performances make these complex tales much more accessible.
And we are left with one burning question...... Where is Martin Shaw's reading of the fascinating tales?
We can only hope that Mr Shaw's magnificent voice and entrancing acting ability might be brought to bare in the near future!