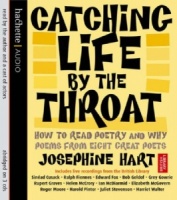 Catching Life by the Throat written by Josephine Hart performed by Famous British Actors on CD (Abridged)£7.99 - £14.99
A Magnificent production for anyone interested in poetry! This set features live recordings from the Josephine Hart Poetry Hour: Eight of the greatest poets in the English language.
---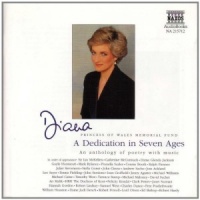 Diana - A Dedication in Seven Ages written by Various Famous Poets performed by Various Famous Actors on CD (Abridged)£5.99
An anthology of poetry accompanied by classical music, based on Lord Owen's "Seven Ages: Poetry for a Lifetime".
The CDs feature over 100 poems read by 40 actors.
They include: Michael Caine reading Rudyard Kipling's "If"; Ralph Fiennes reading Thomas Hood's "I Remember, I Remember"; John Cleese reading "The Owl and the Pussycat"; and Pete Postlethwaite reading "Kubla Khan".
---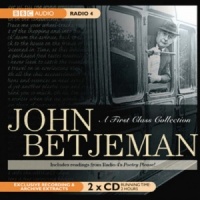 John Betjeman - A First Class Collection written by John Betjeman performed by John Betjeman on CD (Abridged)£11.99 - £14.99
Sir John Betjeman's unique relationship with the BBC left a lasting legacy of poetry, readings and performances. "A First Class Collection" features a selection of some of his most memorable and best-loved poetry.
---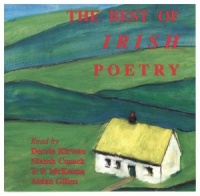 The Best of Irish Poetry written by Various performed by Various Famous Actors on CD (Abridged)£9.99
A fantastic collection of Irish poetry including poems by Oscar Wilde, W.B. Yeats, Seamus Heaney, James Joyce and many others.
Poems are read by Niamh Cusack, Dervla Kirwan, T.P. McKenna and Aidan Gillen.
---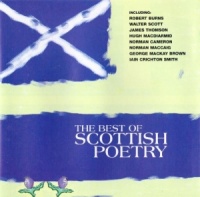 The Best Scottish Poetry written by Various Scottish Poets performed by Alan Cumming, Hannah Gordon, Daniela Nardini and David Rintoul on CD (Abridged)£5.99
A Genius Performance by David Rintoul!
A brilliant selection of great poetry by some of the very best Scottish poets including Robert Burns, Sir Walter Scott, James Thomson and Hugh MacDiarmid.
---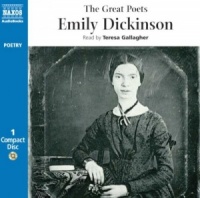 The Great Poets - Emily Dickinson written by Emily Dickinson performed by Teresa Gallagher on CD (Unabridged)£5.99
Some of the finest poems by Emily Dickinson (1830-1886), a unique voice in American poetry. She is known for her short poems, full of acute observations and deft use of language.
---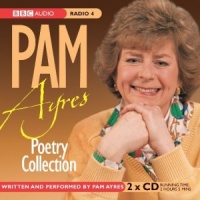 The Pam Ayres Poetry Collection written by Pam Ayres performed by Pam Ayres on CD (Unabridged)£8.99
Writer, poet and broadcaster Pam Ayres has been making her fans smile for more than 30 years since her first television appearance on Opportunity Knocks. This audiobook contains a collection of her poetry.
---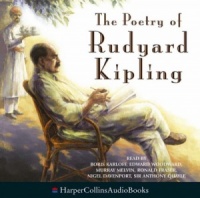 The Poetry of Rudyard Kipling written by Rudyard Kipling performed by Various Famous Actors, Edward Woodward, Anthony Quayle and Boris Karloff on CD (Abridged)£39.99
There is in the eminently quotable lines of Kipling's poetry a varying shimmer of greatness. His poems convey strong emotions of bitterness, humanity and sentiment. They are poems of kinship with humankind, of nobility, of reflected glory and the futilities of our own time.
---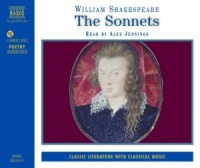 The Sonnets written by William Shakespeare performed by Alex Jennings on CD (Unabridged)£3.99
This new edition focuses on the Sonnets as poetry - sometimes strikingly individual poems, but often subtly interlinked in thematic, imagistic and other groupings.
---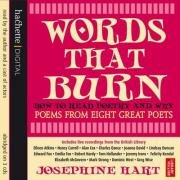 Words that Burn written by Josephine Hart performed by Various Famous Actors on CD (Abridged)£11.99 - £24.99
More wonderful Poetry from Milton, Byron, Keats, Shelley, Browning, Frost and Lowell.
Performed genius actors including Eileen Atkins, Nancy Carroll, Alan Cox, Charles Dance, Joanna David, Lindsay Duncan, Edward Fox, Emilia Fox, Robert Hardy, Tom Hollander, Jeremy Irons, Felicity Kendall, Elizabeth McGovern, Mark Strong, Dominic West, Greg Wise
Time to Celebrate Ian Fleming's James Bond!

The World's Best Thriller Fiction

All of us have our favorite Bond.

From Sean Connery to Daniel Craig the wonderful stars that have played James Bond on film are reflected brilliantly by the dramatic performances of some of the very best actors of our age. When it comes to the wonderful audiobooks we have the performances of Samuel West, Kenneth Branagh, Martin Jarvis, Jason Isaacs, Tom Hiddleston, Rosamund Pike, David Tennant, Rory Kinnear, Dan Stevens, Hugh Quarshie and Damien Lewis are without doubt thrilling!

The books run from the truly epic collection of 7 works, referred to as The Ian Fleming Classic Bond Collection Part 1,
Casio Royale performed by Dan Stevens (http://www.dan-stevens.co.uk/)
Live and Let Die performed by Rory Kinnear (http://www.imdb.com/name/nm1239499/)
Moonraker - performed by Bill Nighy (he talks about it here - https://www.youtube.com/watch?v=vMEMjfNHDDs)
Diamonds are Forever performed by Damien Lewis (http://www.damian-lewis.com/)
From Russia with Love performed by Toby Stephens (http://tobystephens.moonfruit.com/)
Dr No perfromed by Hugh Quarshie (http://www.imdb.com/name/nm0702934/)
Goldfinger performed by Hugh Bonneville (http://www.hughbonneville.uk/)
through to;
For Your Eyes Only performed by Samuel West (http://www.biography.com/people/samuel-west-21056633)
The Man with the Golden Gun performed by Kenneth Branagh (http://www.imdb.com/name/nm0000110/)
You Only Live Twice performed by Martin Jarvis (http://www.imdb.com/name/nm0419089/)
Thunderball performed by Jason Isaacs (a fun fansite is to be found at http://www.jasonisaacsonline.com/index.html)
Octopussy and The Living Daylights performed by Tom Hiddleston (http://tom-hiddleston.com/)
The Spy Who Loved Me performed by Rosamund Pike (fan site here - http://www.rosamund-pike.net/)
On Her Majesty's Secret Service performed by David Tennant (fans can find more here - http://www.david-tennant.com/
Where to start? We all started with our favorite actors and went from there.
There are brilliant performances among these books difficult to say which ones are best why don't you choose!
Only one issue remains ..... Where are the Daniel Craig and Pierce Brosnan readings?
Stamp of Genius Collection
Fairy Tales written by Terry Jones performed by Bob Hoskins, Helen Mirren, Michael Hordern and Joan Greenwood on CD (Unabridged)£29.99

Terry Jones, Joan Greenwood, Michael Hordern, Bob Hoskins, Helen Mirren and Tim Rice read of a collection of original fairy tales for 8 to 11-year-olds, written by master storyteller Terry Jones, introducing such bizarre creatures as the fly-by-night, the rainbow cat, and the wonderful cake-horse.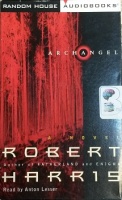 Archangel written by Robert Harris performed by Anton Lesser on Cassette (Abridged)£4.99
While in Moscow, historian Fluke Kelso is approached by someone claiming to have been present when Stalin died, but a simple check into the old man's story turns into a murderous chase into the dark forests of northern Russia near the White Sea port of Archangel.
---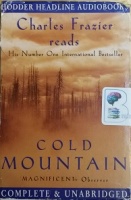 Cold Mountain written by Charles Frazier performed by Charles Frazier on Cassette (Unabridged)£19.99
A soldier wounded in the Civil War, Inman turns his back on the carnage of the battlefield and begins the treacherous journey home to Cold Mountain, and to Ada, the woman he loved before the war began. As Inman attempts to make his way across the mountains, through the devastated landscape....
---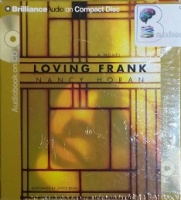 Loving Frank written by Nancy Horan performed by Joyce Bean on CD (Abridged)£9.99
In the internationally bestselling vein of The Paris Wife and Z: a novel of Zelda Fitzgerald this biographical novel is set in the early 1900s when polite Chicago society was rocked by terrible scandal when renowned architect, Frank Lloyd Wright, ran off with Mamah Cheney, a client's wife.
---
---
---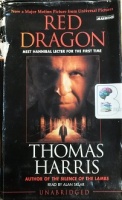 Red Dragon written by Thomas Harris performed by Alan Sklar on Cassette (Unabridged)£14.99
A quiet summer night...a neat suburban house...and another happy family is shattered -- the latest victims of a grisly series of hideous sacrificial killings that no one understands, and no one can stop. Nobody lives to tell of the unimaginable carnage. Only the blood-stained walls bear witness.
---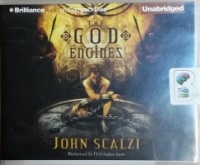 The God Engines written by John Scalzi performed by Christopher Lane on CD (Unabridged)£19.99
Captain Ean Tephe is a man of faith, whose allegiance to his lord and to his ship is uncontested. The Bishopry Militant knows this - and so, when it needs a ship and crew to undertake a secret, sacred mission to a hidden land, Tephe is the captain to whom the task is given.
---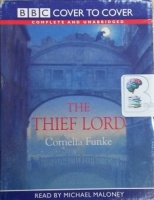 The Thief Lord written by Cornelia Funke performed by Michael Maloney on Cassette (Unabridged)£14.99
Two orphaned children are on the run, hiding among the crumbling canals and misty alleyways of the city. Befriended by a gang of street children and their mysterious leader, the Thief Lord, they shelter in an old, disused cinema. On their trail is a bungling detective, obsessed with disguises and the health...
---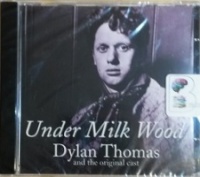 Under Milk Wood written by Dylan Thomas performed by Dylan Thomas and Original Cast on CD (Unabridged)£9.99
Dylan Thomas' fantastic reading of 'Under Milk Wood' performed by Dylan Thomas and a remarkable cast available for the first time on CD. Under Milk Wood was originally a radio play and later a stage play and film which was written and delivered to the BBC in 1953.
---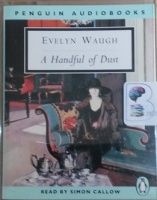 A Handful of Dust written by Evelyn Waugh performed by Simon Callow on Cassette (Abridged)£14.99
After seven years of marriage, Lady Brenda is bored with country life at Hetton Abbey. She drifts into an affair with shallow young socialite John Beaver and forsakes her unsuspecting husband Tony as she becomes more and more involved with the glamorous Belgravia set.
---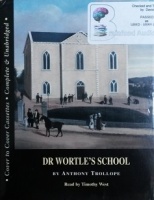 Dr Wortle's School written by Anthony Trollope performed by Timothy West on Cassette (Unabridged)£19.99
Can it be right to persist in a bigamous marriage? Mr. Peacocke, a classical scholar, has come to Broughtonshire with his beautiful American wife to live as a schoolmaster. But when the blackmailing brother of her first husband - a reprobate from Louisiana - appears at the school gates...
---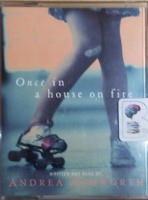 Once in a House on Fire written by Andrea Ashworth performed by Andrea Ashworth on Cassette (Abridged)£4.99
Andrea Ashworth's father stopped on the way home from work one night to take a leak. He slipped in some mud, hit his head on a rock and drowned face-down in a stream less than four inches deep. Andrea was five years old; her sister was three; her mother was twenty-five.