Time to Celebrate Charles Dickens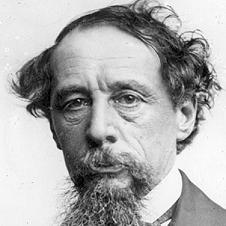 One of the Greatest English Novelists.
I have to admit that prior to encountering the audio versions of Charles Dickens' works I had often struggled when attempting to read these great novels. It was the performance element that helped to free my mind from the myriad of different characters so deftly introduced and so essential to the appreciation of these stories. So I can honestly reflect that my knowledge, and love, of this wonderful author has come, in major part, through the brilliant performances of Anton Lesser, Sean Barrett, David Timson and Leonard Rossiter.
So much has been said about Charles Dickens, much of it by, Simon Callow, one of our favorite Performers at Brainfood Audiobooks,
so I will restrict myself to a very brief overview of his major novels.
A Very Brief Overview of The Major Novels
It is with great thanks that, when researching this Celebration, that I found a website that had dared to do the, almost, unthinkable. That being said they have performed their office with such style and well informed intent that the aftertaste of this review is one of intelligent panache!
The veritable chutzpah of producing a list of the Top 10 Dickens novels is essentially impossible but these people somehow manage to carry it off.
For a taste of this forbidden fruit please click on the link below.
https://interestingliterature.com/2015/12/21/10-charles-dickens-novels-everyone-should-read/
The final list of 10 novels includes Bleak House, Dombey and Sons, Our Mutual Friend, A Tale of Two Cities, Little Dorrit, Oliver Twist, The Pickwick Papers, A Christmas Carol, Great Expectations and David Copperfield. It is with not inconsiderable pride that we can say we have all of these books, unabridged, in stock (at time of publishing).
I have laid out the different offerings and formats we have to offer below.
Due to the nature of our business the titles below will change. If you wish to be notified of any new titles that may be coming into stock or if you are looking for a particular title, do not hesitate to contact us at david@brainfoodaudiobooks.co.uk
A Christmas Carol - The Most Performed Audiobook!!
Any celebration of Christmas would not be complete without a reference to Dickens single most popular work - A Christmas Carol. This short work, just 3 hours unabridged, has, over the years, been performed by an enormous number of talented actors. As I write we have no less than 6 different versions in stock. For the purists amongst us there are only 2 unabridged versions, those by Miriam Margolyes and Anton Lesser.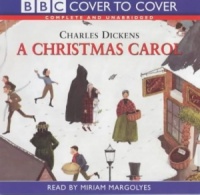 Though these are both an excellent readings we at Brainfood Audiobooks are always inclined to the more passionate and transfixing recordings.
Abridged Performances
Dramatisations on

Audio CD

Abridged Performances

on Cassette
Unabridged Performances
| | |
| --- | --- |
| Audio CD | Audio Cassette |
| | |