Welcome to Brainfood Audiobooks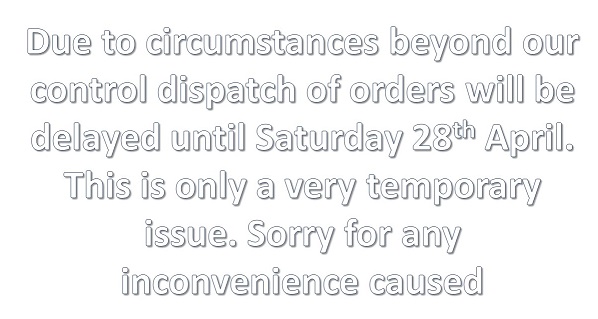 The Genius Authors
Peter Ackroyd

Douglas Adams

Catherine Aird

Margery Allingham

M.C. Beaton

E.F. Benson

Maeve Binchy

Benjamin Black

Lawrence Block

Lilian Jackson Braun

Simon Brett

Bill Bryson

Agatha Christie

Wilkie Collins

Arthur Conan Doyle

Catherine Cookson

Douglas Coupland

Edmund Crispin

Charles Dickens

Daphne Du Maurier

Umberto Eco

Ian Fleming

Dick Francis

Graham Greene

Thomas Hardy

James Herbert

Georgette Heyer

Jack Higgins

Hazel Holt

Tom Holt

Christian Jacq

PD James

Daryn Lake

John le Carre

C.S. Lewis

Edward Marston

Alexander McCall-Smith

A.A. Milne

David Mitchell

Gladys Mitchell

Amy Myers

Valdimir Nabokov

Elizabeth Peters

Ellis Peters

Rosamunde Pilcher

Terry Pratchett

Philip Pullman

Ian Rankin

Miss Read

(Mrs Dora Saint)

Ruth Rendell

Candace Robb

JK Rowling

Craig Russell

Dorothy L. Sayers

William Shakespeare

Tom Sharpe

Mary Stewart

Patrick S

üskind

Donna Tartt

Dylan Thomas

JRR Tolkien

Anthony Trollope

Oscar Wilde

Kerry Wilkinson

P.G. Wodehouse
For any other Authors please use the Search box above
© Sydney Alford / Alamy Stock Photo
The Genius Performers
Click on your favourite Performers below to see
all of their works we have available.
It will show you all media formats we have to offer.
Douglas Adams

Adjoa Andoh

Nigel Anthony

George Baker

Sean Barrett

Alan Bennett

Kate Binchy

Dirk Bogarde

Samantha Bond

Kenneth Branagh

Tony Britton

Richard Burton

Simon Callow

Ian Carmichael

Benedict Cumberbatch

Emilia Fox

Philip Franks

Hugh Fraser

Stephen Fry

John Gielgud

Jeff Harding

Robert Hardy

Dick Hill

Patricia Hodge

Ian Holm

Michael Hordern

Derek Jacobi

Martin Jarvis

Michael Jayston

Alex Jennings

Penelope Keith

Lorelei King

Christopher Lane

Anton Lesser

Joanna Lumley

Clive Mantle

Anna Massey

Ian McKellen

Clive Merrison

Steven Pacey

Edward Petherbridge

Tim Piggot-Smith

Robert Powell

Griff Rhys Jones

Ralph Richardson

David Rintoul

Tony Robinson

Christian Rodska

Andrew Sachs

Prunella Scales

Paul Scofield

Martin Shaw

Robert Stephens

Juliet Stevenson

David Suchet

David Tennant

Stephen Thorne

Jam

es Warwick

Samuel West

Timothy West
© Sydney Alford / Alamy Stock Photo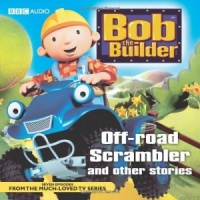 Bob the Builder - Off-Road Scrambler written by Bob the Builder Team performed by Bob the Builder Team on CD (Unabridged)£2.99
This title includes seven episodes from the hugely popular series featuring Bob the Builder, Roley, Lofty, Dizzy, Scoop, Muck and Spud - as seen on BBC TV.
---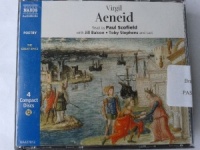 The Aeneid written by Virgil performed by Jill Balcon, Paul Scofield and Toby Stevens on CD (Abridged)£9.99
Virgil's Aeneid, one of the greatest Classical poems, tells the story of Aeneas, son of Priam, after the fall of Troy. His quest is to find the site "in the west" where he will found a new town prophesied to be the seat of a world empire - Rome.
---
The Island written by Victoria Hislop performed by Emilia Fox on CD (Abridged)£19.99
A Genius Performance by Emilia Fox!
On the brink of a life-changing decision, Alexis Fielding longs to find out about her mother's past. But Sofia has never spoken of it. All she admits to is growing up in a small Cretan village before moving to London. When Alexis decides to visit Crete, however, Sofia gives her daughter a letter to take to an old friend, and promises that through her she will learn more.
---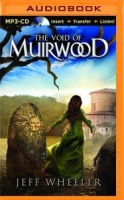 The Void of Muirwood written by Jeff Wheeler performed by Kate Rudd on MP3 CD (Unabridged)£11.99
When banished Princess Maia is captured by her father and threatened with execution, it appears that all is lost…until the people rise in rebellion against their king. Suddenly, the cast-aside royal finds herself crowned the first Queen of Comoros.
---
---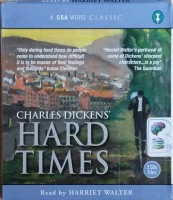 Hard Times written by Charles Dickens performed by Harriet Walter on CD (Abridged)£9.99
Set in the north of England during the 19th century, 'Hard Times' is the story of Thomas Gradgrind, a schoolmaster, who has strong and overbearing views on how his children, Louisa and Tom, should behave in order to become 'models in society'.
---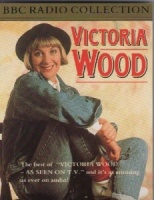 The Best of Victoria Wood - As Seen on TV written by Victoria Wood performed by Victoria Wood on Cassette (Abridged)£4.99
This wonderful collection of highlights from Victoria Wood's TV performances. Very funny and faboulously evocative of the 80's.
---
---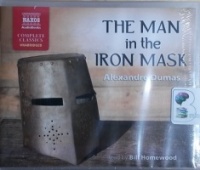 The Man in the Iron Mask written by Alexandre Dumas performed by Bill Homewood on CD (Unabridged)£39.99
Thirty years after their first adventures in The Three Musketeers, we find Athos, Porthos, Aramis, and D'Artagnan in very different situations. Athos has settled down at his own estate. Porthos married a rich widow, and is now a Baron. Aramis joined a monastery, and is now the Bishop of Vannes.
---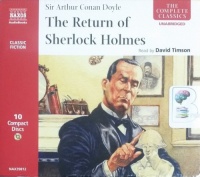 The Return of Sherlock Holmes written by Arthur Conan Doyle performed by David Timson on CD (Unabridged)£24.99
The 13 stories in this entertaining set chart the activities of the world's greatest private detective from his sudden re-appearance after his supposed death at the Reichenberg Falls. Faithful Dr Watson recounts the "Adventure of The Empty House", the "Adventure of the Dancing Men" and others...