Welcome to Brainfood Audiobooks

The Genius Authors
Peter Ackroyd

Douglas Adams

Catherine Aird

Margery Allingham

M.C. Beaton

E.F. Benson

Maeve Binchy

Benjamin Black

Lawrence Block

Lilian Jackson Braun

Simon Brett

Bill Bryson

Agatha Christie

Wilkie Collins

Arthur Conan Doyle

Catherine Cookson

Douglas Coupland

Edmund Crispin

Charles Dickens

Daphne Du Maurier

Umberto Eco

Ian Fleming

Dick Francis

Graham Greene

Thomas Hardy

James Herbert

Georgette Heyer

Jack Higgins

Hazel Holt

Tom Holt

Christian Jacq

PD James

Daryn Lake

John le Carre

C.S. Lewis

Edward Marston

Alexander McCall-Smith

A.A. Milne

David Mitchell

Gladys Mitchell

Amy Myers

Valdimir Nabokov

Elizabeth Peters

Ellis Peters

Rosamunde Pilcher

Terry Pratchett

Philip Pullman

Ian Rankin

Miss Read

(Mrs Dora Saint)

Ruth Rendell

Candace Robb

JK Rowling

Craig Russell

Dorothy L. Sayers

William Shakespeare

Tom Sharpe

Mary Stewart

Patrick S

üskind

Donna Tartt

Dylan Thomas

JRR Tolkien

Anthony Trollope

Oscar Wilde

Kerry Wilkinson

P.G. Wodehouse
For any other Authors please use the Search box above
© Sydney Alford / Alamy Stock Photo
The Genius Performers
Click on your favourite Performers below to see
all of their works we have available.
It will show you all media formats we have to offer.
Douglas Adams

Adjoa Andoh

Nigel Anthony

George Baker

Sean Barrett

Alan Bennett

Kate Binchy

Dirk Bogarde

Samantha Bond

Kenneth Branagh

Tony Britton

Richard Burton

Simon Callow

Ian Carmichael

Benedict Cumberbatch

Emilia Fox

Philip Franks

Hugh Fraser

Stephen Fry

John Gielgud

Jeff Harding

Robert Hardy

Dick Hill

Patricia Hodge

Ian Holm

Michael Hordern

Derek Jacobi

Martin Jarvis

Michael Jayston

Alex Jennings

Penelope Keith

Lorelei King

Christopher Lane

Anton Lesser

Joanna Lumley

Clive Mantle

Anna Massey

Ian McKellen

Clive Merrison

Steven Pacey

Edward Petherbridge

Tim Piggot-Smith

Robert Powell

Griff Rhys Jones

Ralph Richardson

David Rintoul

Tony Robinson

Christian Rodska

Andrew Sachs

Prunella Scales

Paul Scofield

Martin Shaw

Robert Stephens

Juliet Stevenson

David Suchet

David Tennant

Stephen Thorne

Jam

es Warwick

Samuel West

Timothy West
© Sydney Alford / Alamy Stock Photo
---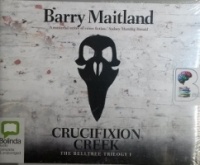 Crucifixion Creek - The Belltree Trilogy 1 written by Barry Maitland performed by Peter Hosking on CD (Unabridged)£19.99
Homicide detective Harry Belltree wouldn't usually be looking too hard at an elderly couple's suicide pact. Especially now, when his brother-in-law Greg has just been stabbed to death. But it seems Greg and the old couple had ties to the same man, a bent moneylender with friends in high places - and low.
---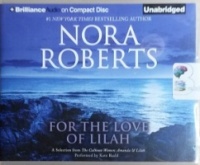 For the Love of Lilah written by Nora Roberts performed by Kate Rudd on CD (Unabridged)£9.99
Adrift in a storm, Professor Max Quartermain thought he must have hallucinated the beautiful mermaid who came to his rescue. But Lilah was no mystical creature--she was a woman of flesh and blood, and undeniably attracted to the intense and mysterious stranger....
---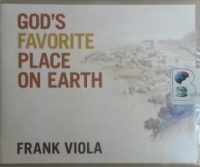 God's Favorite Place on Earth written by Frank Viola performed by Tom Parks on CD (Unabridged)£9.99
He was rejected everywhere He went. There was only one exception...a little village called Bethany. What does God really want from you? Christians face profound challenges today, including doubt, discouragement, fear, guilt, rejection, materialism, and spiritual apathy.
---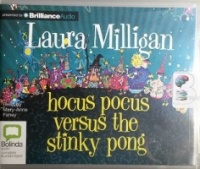 Hocus Pocus versus the Stinky Pong written by Laura Milligan performed by Mary-Anne Fahey on CD (Unabridged)£14.99
Once upon a time, a young witch called Lucy lived on a floating elephant-shaped island called Hocus Pocus.... Hocus Pocus is the most magical place to live in the entire world - until it's invaded by a mysterious (and very stinky!) pong. Nobody knows what to do, so it's up to young witch Lucy and her...
---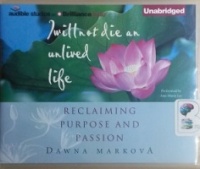 I Will Not Die and Unlived Life - Reclaiming Purpose and Passion written by Dawna Markova performed by Ann Marie Lee on CD (Unabridged)£14.99
In I Will Not Die an Unlived Life, one of the most charismatic teachers and thinkers of today speaks from her heart. Twenty years ago, faced with a life-threatening illness, Dawna Markova began a journey of rediscovery. This audiobook follows her path to finding deeper meaning in life.
---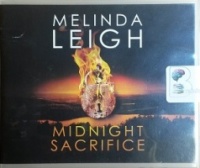 Midnight Sacrifice written by Melinda Leigh performed by Christopher Lane on CD (Unabridged)£19.99
One by one, people are mysteriously disappearing from a small Maine town. Four months ago, a ruthless murderer killed two people and kidnapped three more, including Danny Sullivan's sister, who barely escaped. Unfortunately so did the killer, vanishing without a trace into the vast wilderness.
---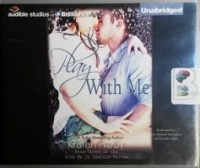 Play with Me - Book Three in the With Me In Seattle Series written by Kristen Proby performed by Eric Michael Summerer and Jennifer Mack on CD (Unabridged)£14.99
Will Montgomery is a successful professional football player and seemingly has it all. He's not used to being told no, and certainly doesn't take no for an answer. So when he turns his charms on his sister's sexy rocker-chick friend Meg, he's not only turned down, but met with open hostility....
---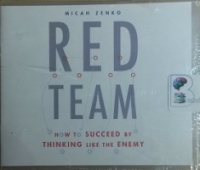 Red Team - How to Succeed by Thinking Like the Enemy written by Micah Zenko performed by Christopher Lane on CD (Unabridged)£19.99
Red teaming. It is a practice as old as the Devil's Advocate, the 11th-century Vatican official charged with discrediting candidates for sainthood. Today, red teams - comprised primarily of fearless skeptics and those assuming the role of saboteurs who seek to better understand the interests, intentions...