Welcome to Brainfood Audiobooks

The Genius Authors
Peter Ackroyd

Douglas Adams

Catherine Aird

Margery Allingham

M.C. Beaton

E.F. Benson

Maeve Binchy

Benjamin Black

Lawrence Block

Lilian Jackson Braun

Simon Brett

Bill Bryson

Agatha Christie

Wilkie Collins

Arthur Conan Doyle

Catherine Cookson

Douglas Coupland

Edmund Crispin

Charles Dickens

Daphne Du Maurier

Umberto Eco

Ian Fleming

Dick Francis

Graham Greene

Thomas Hardy

James Herbert

Georgette Heyer

Jack Higgins

Hazel Holt

Tom Holt

Christian Jacq

PD James

Daryn Lake

John le Carre

C.S. Lewis

Edward Marston

Alexander McCall-Smith

A.A. Milne

David Mitchell

Gladys Mitchell

Amy Myers

Valdimir Nabokov

Elizabeth Peters

Ellis Peters

Rosamunde Pilcher

Terry Pratchett

Philip Pullman

Ian Rankin

Miss Read

(Mrs Dora Saint)

Ruth Rendell

Candace Robb

JK Rowling

Craig Russell

Dorothy L. Sayers

William Shakespeare

Tom Sharpe

Mary Stewart

Patrick S

üskind

Donna Tartt

Dylan Thomas

JRR Tolkien

Anthony Trollope

Oscar Wilde

Kerry Wilkinson

P.G. Wodehouse
For any other Authors please use the Search box above
© Sydney Alford / Alamy Stock Photo
The Genius Performers
Click on your favourite Performers below to see
all of their works we have available.
It will show you all media formats we have to offer.
Douglas Adams

Adjoa Andoh

Nigel Anthony

George Baker

Sean Barrett

Alan Bennett

Kate Binchy

Dirk Bogarde

Samantha Bond

Kenneth Branagh

Tony Britton

Richard Burton

Simon Callow

Ian Carmichael

Benedict Cumberbatch

Emilia Fox

Philip Franks

Hugh Fraser

Stephen Fry

John Gielgud

Jeff Harding

Robert Hardy

Dick Hill

Patricia Hodge

Ian Holm

Michael Hordern

Derek Jacobi

Martin Jarvis

Michael Jayston

Alex Jennings

Penelope Keith

Lorelei King

Christopher Lane

Anton Lesser

Joanna Lumley

Clive Mantle

Anna Massey

Ian McKellen

Clive Merrison

Steven Pacey

Edward Petherbridge

Tim Piggot-Smith

Robert Powell

Griff Rhys Jones

Ralph Richardson

David Rintoul

Tony Robinson

Christian Rodska

Andrew Sachs

Prunella Scales

Paul Scofield

Martin Shaw

Robert Stephens

Juliet Stevenson

David Suchet

David Tennant

Stephen Thorne

Jam

es Warwick

Samuel West

Timothy West
© Sydney Alford / Alamy Stock Photo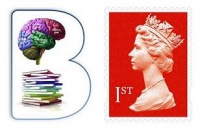 Additional Airmail Postage for Edward Petherbridges Gift to Austrilia£15.00
This is the Additional Postage charge for Edward Petherbridge's audiobook order as one item is required to be sent to Australia.
---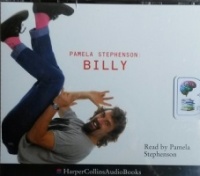 Billy written by Pamela Stephenson performed by Pamela Stephenson on CD (Abridged)£4.99
From welding to folk singing to comedy to writing to acting, Billy Connolly has proved his versatility and sheer determination. Here, his wife Pamela gives the reader an insider's view of this talented musician, singer, TV presenter, comedian and actor.
---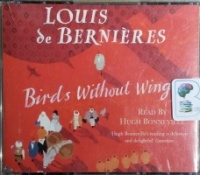 Birds Without Wings written by Louis de Bernieres performed by Hugh Bonneville on CD (Abridged)£6.99
Birds Without Wings tells of the inhabitants of a small coastal town in south-west Anatolia in the dying days of the Ottoman empire. When jihad is declared against the Allies the young men of the town are sent to war. Karatavuk soon finds himself at Gallipoli where he experiences the intimate brutality...
---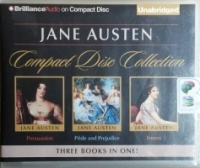 Jane Austen Collection - Persuasion - Pride and Prejudice - Emma written by Jane Austen performed by Sharon Williams and Michael Page on CD (Unabridged)£39.99
PERSUASION Anne Elliot is a young woman of perfect breeding and unwavering integrity. Seven years after she is persuaded to reject Captain Wentworth''s offer of marriage, her feelings for him are still strong. By the time she realizes this, Wentworth seems to only have eyes for the attractive...
---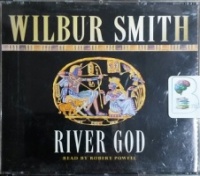 River God written by Wilbur Smith performed by Robert Powell on CD (Abridged)£4.99
At the festival of Osiris, loyal subjects of the Pharaoh gather to pay homage to their leader. Only Taita - a wise and formidably gifted enunch slave - sees him as a symbol of the kingdon's fading glory. Danger surounds all those who oppose the ruling elite. But together with his proteges, Lostris ...
---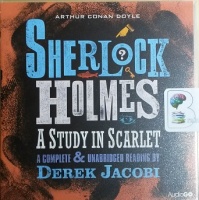 Sherlock Holmes - A Study in Scarlet written by Arthur Conan Doyle performed by Derek Jacobi on CD (Unabridged)£9.99
'There's the scarlet thread of murder running through the colourless skein of life, and our duty is to unravel it, and isolate it, and expose every inch of it'. Arriving in the wilderness of London and in need of lodgings, Dr John Watson finds himself living at 221B Baker Street with one Sherlock Holmes.
---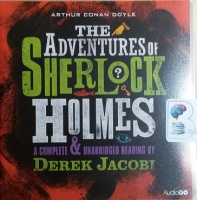 Sherlock Holmes - The Adventures of Sherlock Holmes written by Arthur Conan Doyle performed by Derek Jacobi on CD (Unabridged)£19.99
A collection of Sherlock Holmes mystery adventures includes "A Scandal in Bohemia," "The Red-Headed League," "The Speckled Band," and "The Beryl Coronet."
---
---
---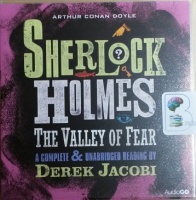 Sherlock Holmes - The Valley of Fear written by Arthur Conan Doyle performed by Derek Jacobi on CD (Unabridged)£9.99
'It is the Valley of Fear, the Valley of Death. The terror is in the hearts of the people from the dusk to the dawn. Wait, young man, and you will learn for yourself'. Sherlock Holmes is intrigued and disturbed when he receives an ominous coded message: a Mr Douglas of Birlstone House is in terrible danger.