The Genius Performers
Click on your favourite Performers below to see
all of their works we have available.
It will show you all media formats we have to offer.
Douglas Adams

Adjoa Andoh

Nigel Anthony

George Baker

Sean Barrett

Alan Bennett

Kate Binchy

Dirk Bogarde

Samantha Bond

Kenneth Branagh

Tony Britton

Richard Burton

Simon Callow

Ian Carmichael

Benedict Cumberbatch

Emilia Fox

Philip Franks

Hugh Fraser

Stephen Fry

John Gielgud

Jeff Harding

Robert Hardy

Dick Hill

Patricia Hodge

Ian Holm

Michael Hordern

Derek Jacobi

Martin Jarvis

Michael Jayston

Alex Jennings

Penelope Keith

Lorelei King

Christopher Lane

Anton Lesser

Joanna Lumley

Clive Mantle

Anna Massey

Ian McKellen

Clive Merrison

Steven Pacey

Edward Petherbridge

Tim Piggot-Smith

Robert Powell

Griff Rhys Jones

Ralph Richardson

David Rintoul

Tony Robinson

Christian Rodska

Andrew Sachs

Prunella Scales

Paul Scofield

Martin Shaw

Robert Stephens

Juliet Stevenson

David Suchet

David Tennant

Stephen Thorne

Jam

es Warwick

Samuel West

Timothy West
© Sydney Alford / Alamy Stock Photo


Welcome to the the Genius Authors
Peter Ackroyd

Douglas Adams

Catherine Aird

Margery Allingham

M.C. Beaton

E.F. Benson

Maeve Binchy

Benjamin Black

Lawrence Block

Lilian Jackson Braun

Simon Brett

Bill Bryson

Agatha Christie

Wilkie Collins

Arthur Conan Doyle

Catherine Cookson

Douglas Coupland

Edmund Crispin

Charles Dickens

Daphne Du Maurier

Umberto Eco

Ian Fleming

Dick Francis

Graham Greene

Thomas Hardy

James Herbert

Georgette Heyer

Jack Higgins

Hazel Holt

Tom Holt

Christian Jacq

PD James

Daryn Lake

John le Carre

C.S. Lewis

Edward Marston

Alexander McCall-Smith

A.A. Milne

David Mitchell

Gladys Mitchell

Amy Myers

Valdimir Nabokov

Elizabeth Peters

Ellis Peters

Rosamunde Pilcher

Terry Pratchett

Philip Pullman

Ian Rankin

Miss Read

(Mrs Dora Saint)

Ruth Rendell

Candace Robb

JK Rowling

Craig Russell

Dorothy L. Sayers

William Shakespeare

Tom Sharpe

Mary Stewart

Patrick S

üskind

Donna Tartt

Dylan Thomas

JRR Tolkien

Anthony Trollope

Oscar Wilde

Kerry Wilkinson

P.G. Wodehouse
For any other Authors please use the Search box above
© Sydney Alford / Alamy Stock Photo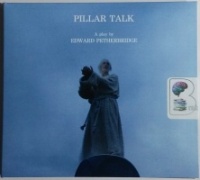 Pillar Talk - A Play written by Edward Petherbridge performed by Edward Petherbridge on CD (Unabridged)£12.99
Exclusive to Brainfood Audiobooks! Esteemed actor Edward (Nicholas Nickleby) Petherbridge uses the story of Symeon Stylites, the 5th century monk who lived on a pillar for thirty-six years, as a framework for an existential inquiry into imagination, belief, doubt, miracles and why one would live 'as I live.'
---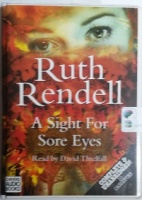 A Sight for Sore Eyes written by Ruth Rendell performed by David Threlfall on Cassette (Unabridged)£14.99
A Sight for Sore Eyes tells three stories, and for the longest time, the reader has no inkling of how they will come together. The first is a story of a little girl who has been scolded and sent to her room when her mother is brutally murdered; as Francine grows up, she is haunted by the experience .....
---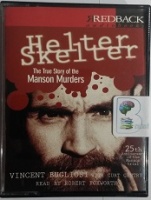 Helter Skelter - The True Story of the Manson Murders written by Vincent Bugliosi with Curt Gentry performed by Robert Foxworth on Cassette (Abridged)£9.99
The shocking true story of the Manson murders, revealed in this harrowing, often terrifying book. Helter Skelter won a Mystery Writers of America Edgar Award in 1975 for Best Fact Crime Book. On August 9th 1969, seven people were found shot, stabbed and bludgeoned to death in Los Angeles.
---
---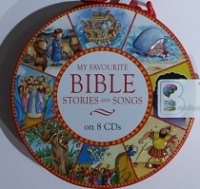 My Favourite Bible Stories and Songs written by Modern Bible Adaptation performed by The Cat's Payjamas Team on CD (Abridged)£7.99
Carefully selected from the Old Testament, this Bible stories audio collection provides a great introduction for children aged 3 and over. With background music and original sound effects for each story, the collection includes lively re-tellings of the David and Goliath, Jonah and the Whale, Noah's Ark and Adam and Eve.
---
Police written by Jo Nesbo performed by Sean Barrett on Cassette (Unabridged)£39.99
The police urgently need Harry Hole. A killer is stalking Oslo's streets. Police officers are being slain at the scenes of crimes they once investigated, but failed to solve. The murders are brutal, the media reaction hysterical. But this time, Harry can't help anyone. For years, detective Harry Hole has .....
---
---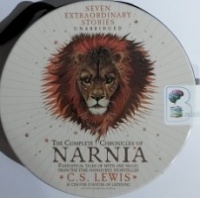 The Complete Chronicles of Narnia written by C.S. Lewis performed by Kenneth Branagh, Michael York, Lynn Redgrave and Derek Jacobi and Patrick Stewart on CD (Unabridged)£29.99
The Narnia Chronicles, first published in 1950, have been and remain some of the most enduringly popular children's books ever published. The best known, The Lion, the Witch and the Wardrobe, has been translated into 29 languages.
---