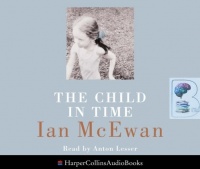 The Child in Time written by Ian McEwan performed by Anton Lesser on Audio CD (Abridged)£19.99
This beautifully haunting book by Booker winner Ian McEwan won a 1987 Whitbread Prize The Child in Time opens with a harrowing event. Stephen Lewis, a successful author of children's books, takes his 3-year-old daughter on a routine Saturday morning trip to the supermarket. While waiting in line, his...
---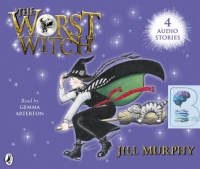 The Worst Witch 4 Book Collection written by Jill Murphy performed by Gemma Arterton on Audio CD (Unabridged)£9.99 - £19.99
Puffin audio presents brand new recordings of the one and only Worst Witch, read by Gemma Arterton. Mildred Hubble is the worst witch at Miss Cackle's Academy for Witches - she's always getting her spells wrong. But she manages to get by until she turns Ethel, the teacher's pet, into her deadly enemy . .
---
Welcome to the the Genius Authors
Click on your favourite authors below to see
all of their works we have in stock.
It will show you all the different media formats we have to offer.
Peter Ackroyd

Douglas Adams

Catherine Aird

Margery Allingham

M.C. Beaton

E.F. Benson

Maeve Binchy

Benjamin Black

Lawrence Block

Lilian Jackson Braun

Simon Brett

Bill Bryson

Agatha Christie

Wilkie Collins

Arthur Conan Doyle

Douglas Coupland

Edmund Crispin

Charles Dickens

Daphne Du Maurier

Umberto Eco

Ian Fleming

Dick Francis

Graham Greene

Thomas Hardy

James Herbert

Georgette Heyer

Jack Higgins

Hazel Holt

Christian Jacq

PD James

Daryn Lake

John le Carre

C.S. Lewis

Edward Marston

Alexander

McCall-Smith

A.A. Milne

David Mitchell

Gladys Mitchell

Amy Myers

Valdimir Nabokov

Elizabeth Peters

Ellis Peters

Rosamunde Pilcher

Terry Pratchett

Philip Pullman

Ian Rankin

Ruth Rendell

Candace Robb

JK Rowling

Craig Russell

Dorothy L. Sayers

William Shakespeare

Tom Sharpe

Patrick S

üskind

Donna Tartt

JRR Tolkien

Anthony Trollope

Oscar Wilde

Kerry Wilkinson

P.G. Wodehouse
For any other Authors please use the Search box above
© Sydney Alford / Alamy Stock Photo