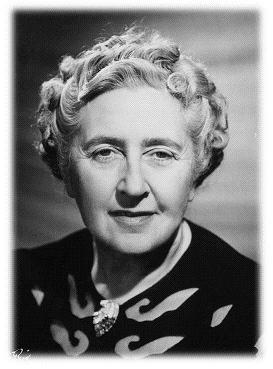 Dame Agatha Christie, (15 September 1890 – 12 January 1976)
If you are interested in the most widely published author of all time - then there are many websites, a few of which I have shown below, that will give you all the information you need about this incredible author.
If, on the other hand, you want to fully experience the thrills and spills of her work then this is the best place to come!
If you prefer Hercule Poirot over Miss Marple or even the wonderful, if less well known, Partners in Crime novels then we have everything you could possibly need.
Sit back, choose your books, wait a day in anticipation and then indulge your fascination for this fabulous fiction.
In order to help you find your "poison" we have provided some shortcuts to help you search.
Just one final thing, there have been many things said about Agatha Christie but how many people have heard the author herself? Well on one of our CDs there is a wonderful opportunity to hear the voice of the Queen of Crime!
http://www.biography.com/people/agatha-christie-9247405
http://www.biographyonline.net/writers/agatha-christie.html
http://christie.mysterynet.com/