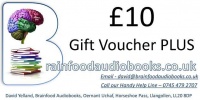 Gift Voucher PLUS 10£10.00
Welcome to the New Brainfood Audiobooks Gift Voucher PLUS! This is a Gift Voucher with a difference.
---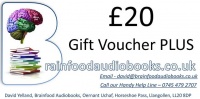 Gift Voucher PLUS 20£20.00
Welcome to the New Brainfood Audiobooks Gift Voucher PLUS! This is a Gift Voucher with a difference.
---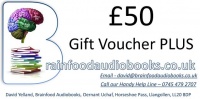 Gift Voucher PLUS 50£50.00
Welcome to the New Brainfood Audiobooks Gift Voucher PLUS!
This is a Gift Voucher with a difference.
---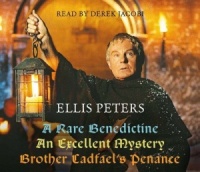 Ellis Peter's Gift Pack (A Rare Benedictine, An Excellent Mystery and Brother Cadfael's Penance) written by Ellis Peters performed by Derek Jacobi on CD (Abridged)£58.99
A Genius Performance by Derek Jacobi!
Ellis Peters' medieval sleuth is one of the best loved characters in the history of British crime fiction; now, together for the first time, here are three of his finest cases in one collection. Includes A Rare Benedictine, An Excellent Mystery and Brother Cadfael's Penance.
---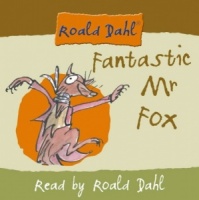 Fantastic Mr Fox written by Roald Dahl performed by Roald Dahl on CD (Unabridged)£3.99 - £4.99
New look for this backlist classic favourite, read by Roald Dahl, himself. Boggis, Bunce and Bean are just about the nastiest and meanest three farmers you could meet – and they hate Mr Fox!
---
---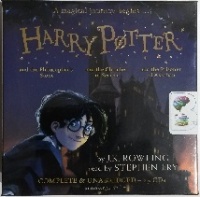 Harry Potter Collection - Books 1 to 3 written by J.K. Rowling performed by Stephen Fry on CD (Unabridged)£39.99 - £49.99
This set contains unabridged audio versions of the first three Harry Potter books - the perfect gift for young witches and wizards. They might not be on the Hogwarts Express but they can still enjoy the magic of these timeless tales. Narrated by Stephen Fry, they follow the young wizard Harry ......
---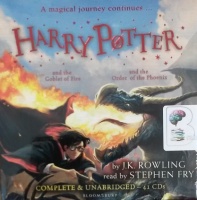 Harry Potter Collection Part 2 - Books 4 and 5 written by J.K. Rowling performed by Stephen Fry on CD (Unabridged)£59.99
The first unabridged Harry Potter audiobook collection left so many wizards, witches and Muggles spellbound and now we are so excited to give you the chance to hear Stephen Fry read Harry Potter and the Goblet of Fire and Harry Potter and the Order of the Phoenix (books 4 and 5 from J.K. Rowling's ...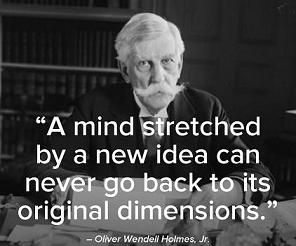 How to Overcome Series Completion Anxiety
or What Next?
For anyone who has been dedicated to the fabulous works of one of our Genius Authors or Genius Performers there is always the looming issue, not so easily deferred, of what to listen to after the final available book has been consumed.
On the first occasion, for myself, this was made slightly more difficult by the underlying fact of the author's demise.
I first came to audiobooks via the radio, which included Shakespeare plays, poetry readings and the fantastically imaginative works of Douglas Adams. Though my first contact with Douglas Adam's work was via the radio performances of The Hitch-Hiker's Guide to the Galaxy, it was the author's own readings of his brilliant comedic prose that started to reveal the potential of this media.
In fact it is the recordings of Douglas Adams' works that bring into sharp relief a central issue when selecting audiobooks. The performance is as defining a factor as the words that constitute the book. In addition it is a rare moment when an author, having trained for many years as a wordsmith, turns her or his hand to performance. No doubt there are great audio performances from some authors, Douglas Adams being an excellent example, but, not surprisingly, the skill of the trained performer shines through and can bring to life a text that might otherwise lay flat on the page. There are many examples of this including Stephen Fry's Harry Potter readings, very much NOT just for children, and one of our favourite performers Tony Britton reading the Dick Francis novels.
One audiobook that stands out both for the quality of it's text and the audio performance is Perfume. This book that won widespread praise when published in 1985, initially in German and then translated into English in 1986, has since been made into a successful feature film. In 1996 it was published by Penguin in audio book form. The extraordinary good fortune of selecting Sean Barrett for this text is to be gleaned by all who take the opportunity to listen to the novel. With a combination of horror and fascination you can find yourself drawn into the nefarious world of scent. There are two desperately sad things about this book. Firstly, it has to end and secondly Patrick Suskind's further novels do not appear to have scaled the same heights as his first. The great positive feeling you may encounter as you finish listening to this work is .... the deep set desire to listen to more Sean Barrett performances. If you choose this path you will not be disappointed!
(UPDATE - We at Brainfood Audiobooks - have just been made aware of a review of Perfume that appeared on the web a few years ago - http://www.rogerebert.com/reviews/perfume-the-story-of-a-murderer-2007 This well respected film reviewer's phrase - "the best audio performance I have ever heard" supports our belief that this book is among the very best of the genre.)
While you take a closer look at Sean Barrett's performances you may wish to benefit from our many years of listening experience and peruse our selection of the best of the best. What we like to call......
The Stamp of Genius
We at Brainfood Audiobooks have been listening to audiobooks for well over 30 years. In our experience the greatest audiobooks are those that we come back to again and again. So, if you're looking for something different or just a view of what we at Brainfood Audiobooks consider to be the very best audiobooks we have ever encountered these are they.
These are audiobooks that break through the barriers of the genre and, through the audio format, show the stamp of genius.
We at Brainfood Audiobooks are constantly listening to a wide variety of titles, on all media types, and it has become clear, over the many years we have been listening, that a few titles stand out as possessing that extraordinary quality - a great story/text, a great performance and wide appeal!
Below we have a selection of these titles - which will, occasionally, grow as we listen to more titles but will definitely reduce as the books are purchased.
If anyone has a suggestion for this list please send us a message via the form on the left of this page.
Fairy Tales written by Terry Jones performed by Bob Hoskins, Helen Mirren, Michael Hordern and Joan Greenwood on CD (Unabridged)£9.99 - £29.99

Terry Jones, Joan Greenwood, Michael Hordern, Bob Hoskins, Helen Mirren and Tim Rice read of a collection of original fairy tales for 8 to 11-year-olds, written by master storyteller Terry Jones, introducing such bizarre creatures as the fly-by-night, the rainbow cat, and the wonderful cake-horse.
---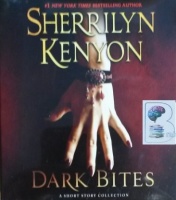 Dark Bites - A Short Story Collection written by Sherrilyn Kenyon performed by Fred Berman on CD (Unabridged)£29.99
This collection from Sherrilyn Kenyon features all the beloved Dark-Hunter short stories that she's written over the years, as well as a new, previously unreleased story! Stories that have been published exclusively on Sherrilyn's website will also be available in print for the first time, including:...
---
---
---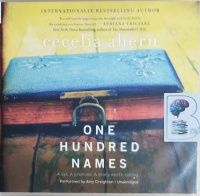 One Hundred Names written by Cecelia Ahern performed by Amy Creighton on CD (Unabridged)£24.99
The thoughtful and unique new novel from the phenomenally popular author. Journalist Kitty Logan's career is being destroyed by scandal - and now she faces losing the woman who guided and taught her everything she knew. At her terminally ill friend's bedside, Kitty asks - what is the one story she always...
---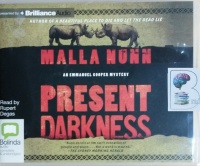 Present Darkness written by Malla Nunn performed by Rupert Degas on CD (Unabridged)£24.99
Five days before Christmas, Detective Sergeant Emmanuel Cooper sits at his desk at the Johannesburg major crimes squad, ready for his holiday in Mozambique. A call comes in: a respectable, white couple has been assaulted and left for dead in their bedroom. The couple's teenage daughter identifies...
---
---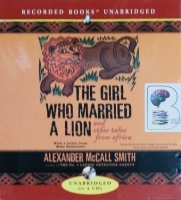 The Girl Who Married A Lion and Other Tales from Africa written by Alexander McCall Smith performed by Davina Porter, Lisette Lecat, Steven Crossley and Danai Gurira on CD (Unabridged)£19.99
From animal fables to mysterious forces residing in the landscape, this collection demonstrates the wealth and variety of African folk tales, and the particular magic of Africa's spiritual roots: a sense of unity with the environment. Simple, surprising, cruel and humorous, these beautifully rendered tales show ...
---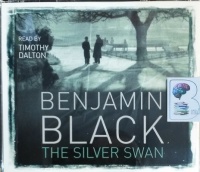 The Silver Swan written by Benjamin Black performed by Timothy Dalton on CD (Abridged)£24.99
Now a major TV series: Quirke starring Gabriel Byrne and Michael Gambon and written by Andrew Davies Time has moved on for Quirke, the world-weary pathologist first encountered in Christine Falls. It is the middle of the 1950s, that low, dishonourable decade; a woman he loved has died, a man whom he...
---