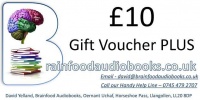 Gift Voucher PLUS 10£10.00
Welcome to the New Brainfood Audiobooks Gift Voucher PLUS! This is a Gift Voucher with a difference.
---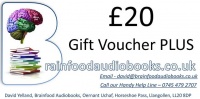 Gift Voucher PLUS 20£20.00
Welcome to the New Brainfood Audiobooks Gift Voucher PLUS! This is a Gift Voucher with a difference.
---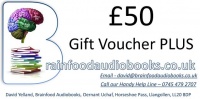 Gift Voucher PLUS 50£50.00
Welcome to the New Brainfood Audiobooks Gift Voucher PLUS!
This is a Gift Voucher with a difference.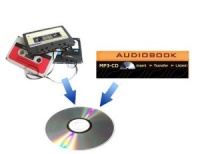 Large Fixed Price Audio Transfer Service£45.00
This is the fixed price £45.00 item to be used when ordering conversion of a 6-9 hour Audio Cassette or MP3 CD title.
---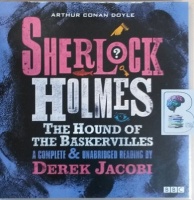 The Hound of the Baskervilles written by Arthur Conan Doyle performed by Derek Jacobi on CD (Unabridged)£24.99 - £29.99
When a country doctor comes to Sherlock Holmes with a far-fetched tale of a sudden death, a devil dog and an ancient curse, Holmes is sceptical. Could the demise of Sir Charles Baskerville really have been caused by the gigantic ghostly hound which is said to have haunted his family for generations?
---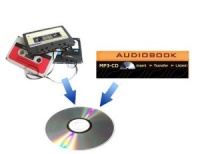 Very Large Fixed Price Audio Transfer Service£55.00
This is the fixed price £55.00 item to be used when ordering conversion of a 9-14 hour Audio Cassette or MP3 CD title.
---
---
---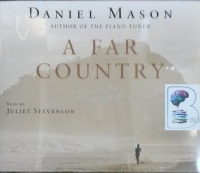 A Far Country written by Daniel Mason performed by Juliet Stevenson on CD (Abridged)£14.99
Throughout their childhood in the dusty cane fields of Saint Michael, Isabel and her older brother Isaias have been inseparable. Life is simple, and for Isabel, happiness is playing by the empty fountain in the village square, or listening to Isaias playing the fiddle. But when Isaias runs away to become a musician...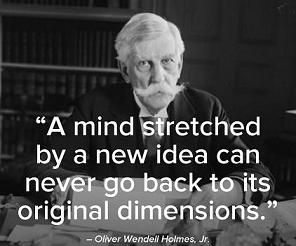 How to Overcome Series Completion Anxiety
or What Next?
For anyone who has been dedicated to the fabulous works of one of our Genius Authors or Genius Performers there is always the looming issue, not so easily deferred, of what to listen to after the final available book has been consumed.
On the first occasion, for myself, this was made slightly more difficult by the underlying fact of the author's demise.
I first came to audiobooks via the radio, which included Shakespeare plays, poetry readings and the fantastically imaginative works of Douglas Adams. Though my first contact with Douglas Adam's work was via the radio performances of The Hitch-Hiker's Guide to the Galaxy, it was the author's own readings of his brilliant comedic prose that started to reveal the potential of this media.
In fact it is the recordings of Douglas Adams' works that bring into sharp relief a central issue when selecting audiobooks. The performance is as defining a factor as the words that constitute the book. In addition it is a rare moment when an author, having trained for many years as a wordsmith, turns her or his hand to performance. No doubt there are great audio performances from some authors, Douglas Adams being an excellent example, but, not surprisingly, the skill of the trained performer shines through and can bring to life a text that might otherwise lay flat on the page. There are many examples of this including Stephen Fry's Harry Potter readings, very much NOT just for children, and one of our favourite performers Tony Britton reading the Dick Francis novels.
One audiobook that stands out both for the quality of it's text and the audio performance is Perfume. This book that won widespread praise when published in 1985, initially in German and then translated into English in 1986, has since been made into a successful feature film. In 1996 it was published by Penguin in audio book form. The extraordinary good fortune of selecting Sean Barrett for this text is to be gleaned by all who take the opportunity to listen to the novel. With a combination of horror and fascination you can find yourself drawn into the nefarious world of scent. There are two desperately sad things about this book. Firstly, it has to end and secondly Patrick Suskind's further novels do not appear to have scaled the same heights as his first. The great positive feeling you may encounter as you finish listening to this work is .... the deep set desire to listen to more Sean Barrett performances. If you choose this path you will not be disappointed!
(UPDATE - We at Brainfood Audiobooks - have just been made aware of a review of Perfume that appeared on the web a few years ago - http://www.rogerebert.com/reviews/perfume-the-story-of-a-murderer-2007 This well respected film reviewer's phrase - "the best audio performance I have ever heard" supports our belief that this book is among the very best of the genre.)
While you take a closer look at Sean Barrett's performances you may wish to benefit from our many years of listening experience and peruse our selection of the best of the best. What we like to call......
The Stamp of Genius
We at Brainfood Audiobooks have been listening to audiobooks for well over 30 years. In our experience the greatest audiobooks are those that we come back to again and again. So, if you're looking for something different or just a view of what we at Brainfood Audiobooks consider to be the very best audiobooks we have ever encountered these are they.
These are audiobooks that break through the barriers of the genre and, through the audio format, show the stamp of genius.
We at Brainfood Audiobooks are constantly listening to a wide variety of titles, on all media types, and it has become clear, over the many years we have been listening, that a few titles stand out as possessing that extraordinary quality - a great story/text, a great performance and wide appeal!
Below we have a selection of these titles - which will, occasionally, grow as we listen to more titles but will definitely reduce as the books are purchased.
If anyone has a suggestion for this list please send us a message via the form on the left of this page.
Fairy Tales written by Terry Jones performed by Bob Hoskins, Helen Mirren, Michael Hordern and Joan Greenwood on CD (Unabridged)£9.99 - £19.99

Terry Jones, Joan Greenwood, Michael Hordern, Bob Hoskins, Helen Mirren and Tim Rice read of a collection of original fairy tales for 8 to 11-year-olds, written by master storyteller Terry Jones, introducing such bizarre creatures as the fly-by-night, the rainbow cat, and the wonderful cake-horse.
Constance written by Rosie Thomas performed by Eve Haddon on Audio CD (Unabridged)£39.99
Connie Thorne was a foundling, a child left by her mother for strangers to find. Forty years on, without ever being able to discover her true identity, she has put all her energy into creating a flawless shell for herself. As a child, she was musical, her sister Jeanette was deaf. One of them was dark, the other sunny. Yet they both fell in...
---
---
---
---
---
---
Over written by Margaret Forster performed by Susan Jameson on Audio CD (Unabridged)£59.99
Don and Louise's eighteen-year-old daughter Miranda has died in a sailing accident. While Louise takes steps to move on with her life, Don cannot come to terms with the chain of events that led to her death. Instead, he is determined to bring someone to account. The surviving children handle the loss of their sister better than their...
---
---
Tales of the Unexpected written by Roald Dahl performed by Geoffrey Palmer, Joanna David, Tom Hollander and Joanna Lumley on Audio Cassette (Abridged)£19.99
The author's short stories have been bestsellers since the 50s and now their air of suspense comes to audio in these ten stories. Stories include Taste, Lamb to the Slaughter, Dip in the Pool, Man from the South, The Way up to Heaven, Neck, Parson's Pleasure, Edward the Conqueror, Nunc Dimittis and Mrs Bixby and the Colonel's Coat.
---
The Prodigal Wife written by Marcia Willett performed by June Barrie on Audio CD (Unabridged)£39.99
The Keep - that beautiful, ancient family home where the Chadwick family have lived for generations - is still a haven from the heartbreaks and storms of life. Jolyon Chadwick, a famous television presenter, takes his new girlfriend Henrietta home to meet his extended family - also to meet Marie, the mother who deserted him and his father many years ago, now reappeared and seeming to want forgiveness. Jolyon, however, is not in the mood for forgiveness...