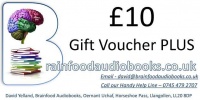 Gift Voucher PLUS 10£10.00
Welcome to the New Brainfood Audiobooks Gift Voucher PLUS! This is a Gift Voucher with a difference.
---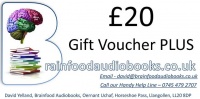 Gift Voucher PLUS 20£20.00
Welcome to the New Brainfood Audiobooks Gift Voucher PLUS! This is a Gift Voucher with a difference.
---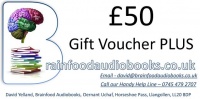 Gift Voucher PLUS 50£50.00
Welcome to the New Brainfood Audiobooks Gift Voucher PLUS!
This is a Gift Voucher with a difference.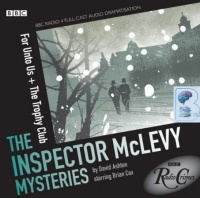 The Inspector McLevy Mysteries - For Unto Us and The Trophy Club written by David Ashton performed by BBC Radio 4 Full-Cast Dramatisation, Brian Cox, Siobhan Redmond and Michael Perceval-Maxwell on CD (Abridged)£4.99
Inspired by the real-life memoirs of a Victorian Inspector in Scotland, James McLevy prowls the dark streets of 1860s Edinburgh bringing criminals to justice, with the assistance of Constable Mulholland.
---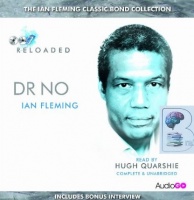 Dr No written by Ian Fleming performed by Hugh Quarshie on CD (Unabridged)£4.99 - £9.99
Dr Julius No is a man with a mysterious past. Nobody knows what secrets are hidden on his Caribbean island, and all those who have attempted to investigate further have disappeared.
---
---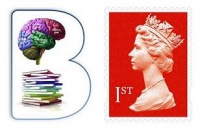 1st Class Postage Charge for Sub 1kg Orders£4.45
This is the fixed price 1st Class Postage Charge to be used when sub 1kg orders are processed.
---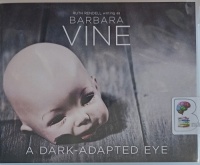 A Dark-Adapted Eye written by Ruth Rendell as Barbara Vine performed by Harriet Walter on Audio CD (Unabridged)£24.99
"A rich, complex and beautifully crafted novel." P. D. James "Compulsively readable a carefully devised plot unfolded with the most cunning art. Wilkie Collins and Dickens would have admired it." Sunday Times Like most families they had their secrets and they hid them under a genteelly respectable veneer. No onlooker would guess that prim Vera Hillyard and her beautiful, adored younger sister, Eden, were locked in a dark...
---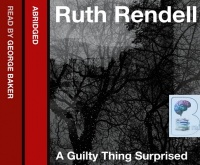 A Guilty Thing Surprised written by Ruth Rendell performed by George Baker on Audio CD (Abridged)£9.99 - £12.99
By the writer of the Wexford novels and read by George Baker
Someone must have had good reason to murder Mrs Elizabeth Nightingale on a dark September night. And as Detective Chief Inspector Wexford investigates, he discovers sinister undercurrents and dramatic secrets beneath the placid surface of the Nightingales' lives…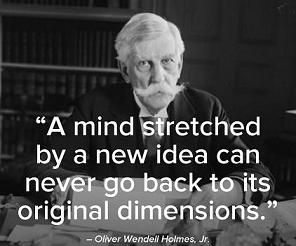 How to Overcome Series Completion Anxiety
or What Next?
For anyone who has been dedicated to the fabulous works of one of our Genius Authors or Genius Performers there is always the looming issue, not so easily deferred, of what to listen to after the final available book has been consumed.
On the first occasion, for myself, this was made slightly more difficult by the underlying fact of the author's demise.
I first came to audiobooks via the radio, which included Shakespeare plays, poetry readings and the fantastically imaginative works of Douglas Adams. Though my first contact with Douglas Adam's work was via the radio performances of The Hitch-Hiker's Guide to the Galaxy, it was the author's own readings of his brilliant comedic prose that started to reveal the potential of this media.
In fact it is the recordings of Douglas Adams' works that bring into sharp relief a central issue when selecting audiobooks. The performance is as defining a factor as the words that constitute the book. In addition it is a rare moment when an author, having trained for many years as a wordsmith, turns her or his hand to performance. No doubt there are great audio performances from some authors, Douglas Adams being an excellent example, but, not surprisingly, the skill of the trained performer shines through and can bring to life a text that might otherwise lay flat on the page. There are many examples of this including Stephen Fry's Harry Potter readings, very much NOT just for children, and one of our favourite performers Tony Britton reading the Dick Francis novels.
One audiobook that stands out both for the quality of it's text and the audio performance is Perfume. This book that won widespread praise when published in 1985, initially in German and then translated into English in 1986, has since been made into a successful feature film. In 1996 it was published by Penguin in audio book form. The extraordinary good fortune of selecting Sean Barrett for this text is to be gleaned by all who take the opportunity to listen to the novel. With a combination of horror and fascination you can find yourself drawn into the nefarious world of scent. There are two desperately sad things about this book. Firstly, it has to end and secondly Patrick Suskind's further novels do not appear to have scaled the same heights as his first. The great positive feeling you may encounter as you finish listening to this work is .... the deep set desire to listen to more Sean Barrett performances. If you choose this path you will not be disappointed!
(UPDATE - We at Brainfood Audiobooks - have just been made aware of a review of Perfume that appeared on the web a few years ago - http://www.rogerebert.com/reviews/perfume-the-story-of-a-murderer-2007 This well respected film reviewer's phrase - "the best audio performance I have ever heard" supports our belief that this book is among the very best of the genre.)
While you take a closer look at Sean Barrett's performances you may wish to benefit from our many years of listening experience and peruse our selection of the best of the best. What we like to call......
The Stamp of Genius
We at Brainfood Audiobooks have been listening to audiobooks for well over 30 years. In our experience the greatest audiobooks are those that we come back to again and again. So, if you're looking for something different or just a view of what we at Brainfood Audiobooks consider to be the very best audiobooks we have ever encountered these are they.
These are audiobooks that break through the barriers of the genre and, through the audio format, show the stamp of genius.
We at Brainfood Audiobooks are constantly listening to a wide variety of titles, on all media types, and it has become clear, over the many years we have been listening, that a few titles stand out as possessing that extraordinary quality - a great story/text, a great performance and wide appeal!
Below we have a selection of these titles - which will, occasionally, grow as we listen to more titles but will definitely reduce as the books are purchased.
If anyone has a suggestion for this list please send us a message via the form on the left of this page.
Fairy Tales written by Terry Jones performed by Bob Hoskins, Helen Mirren, Michael Hordern and Joan Greenwood on CD (Unabridged)£9.99 - £19.99

Terry Jones, Joan Greenwood, Michael Hordern, Bob Hoskins, Helen Mirren and Tim Rice read of a collection of original fairy tales for 8 to 11-year-olds, written by master storyteller Terry Jones, introducing such bizarre creatures as the fly-by-night, the rainbow cat, and the wonderful cake-horse.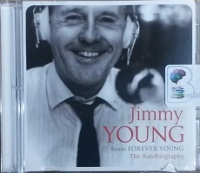 Forever Young - The Autobiography written by Jimmy Young performed by Jimmy Young on CD (Abridged)£9.99
With a record five-and-a-half million listeners and thirty years as BBC Radio 2's top presenter, Sir Jimmy Young left the BBC at Christmas 2002. It was a controversial departure behind which lies a story he is only now prepared to reveal. In an extraordinary career which first brought him fame ...
---
---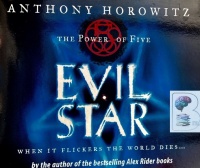 The Power of Five - Evil Star written by Anthony Horowitz performed by Paul Panting on CD (Unabridged)£9.99
In this unabridged reading by Paul Panting, fourteen-year-old Matt Freeman thinks his days of battling evil are over after his experiences at Raven's Gate. But soon he is pulled into another horrifying adventure when he discovers a second gate exists.
---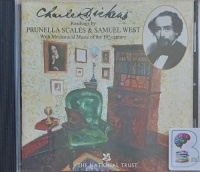 Charles Dickens Readings by Prunella Scales and Samuel West written by Charles Dickens performed by Prunella Scales and Samuel West on Audio CD (Abridged)£9.99
Actors Prunella Scales and Samuel West read the works of author Charles Dickens, with music of Dickens' time played on Victorian musical boxes and cylinder pianos alternates between the spoken work passages. It contains extracts from "Oliver Twist" (1839), "David Copperfield" (1850), "Little Dorrit" (1857), and the climax, three marvelous scenes from "Great Expectations" (1861).
---
---
Everneath written by Brodi Ashton performed by Katherine Fenton on Audio CD (Unabridged)£59.99
"Enthralling and suspenseful, EVERNEATH is pure indulgent escapism!" - Becca Fitzpatrick, NYT Bestselling Author of Hush, Hush Last spring, Nikki Beckett vanished, sucked into an underworld known as the Everneath, where immortals Feed on the emotions of despairing humans. Now she's returned- to her old life, her family, her friends- before being banished back to the underworld... this time forever. She has six months before the Everneath comes to claim her...
---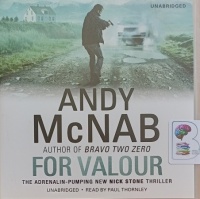 For Valour written by Andy McNab performed by Paul Thornley on Audio CD (Unabridged)£19.99
When a young trooper is shot in the head at the Regiment's renowned Killing House, Nick Stone is perfectly qualified to investigate the mysterious circumstances more deeply. He has just returned from Moscow – still trying to come to terms with the fact that his girlfriend and baby son are safer there without him – so combines an unrivalled understanding of the Special Forces landscape with a detachment that should allow him to remain in cover. But less than forty-eight...
---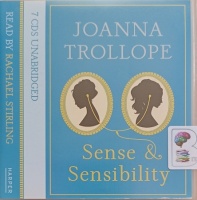 Sense and Sensibility written by Joanna Trollope performed by Rachael Sterling on Audio CD (Unabridged)£19.99
Joanna Trollope's much-anticipated contemporary reworking of Jane Austen's Sense and Sensibility will launch The Austen Project and be one of the most talked about books of 2013. Two sisters could hardly be more different. Elinor Dashwood, an architecture student, values discretion above all. Her impulsive sister Marianne displays her creativity everywhere as she dreams of going to art school. But when the family finds itself forced out of Norland Park, their beloved...
---
The Crazed written by Ha Jin performed by Norm Lee on Audio CD (Unabridged)£39.99
Best-selling, National Book Award-winning author Ha Jin displays his impressive storytelling gifts in this richly textured examination of contemporary China and the civil unrest at Tiananmen Square in 1989. Professor Yang, a respected literature scholar, suffers a stroke and is confined to a hospital bed. Now Jian Wan, Yang's brightest student and future son-in-law, must suspend his rigorous studies to care for his mentor. Jian dutifully keeps watch as Yang begins raving...
---