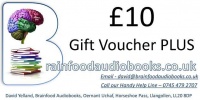 Gift Voucher PLUS 10£10.00
Welcome to the New Brainfood Audiobooks Gift Voucher PLUS! This is a Gift Voucher with a difference.
---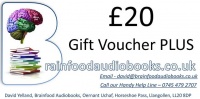 Gift Voucher PLUS 20£20.00
Welcome to the New Brainfood Audiobooks Gift Voucher PLUS! This is a Gift Voucher with a difference.
---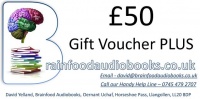 Gift Voucher PLUS 50£50.00
Welcome to the New Brainfood Audiobooks Gift Voucher PLUS!
This is a Gift Voucher with a difference.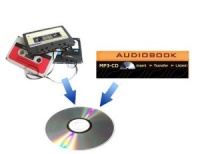 3 Hour Fixed Price Audio Transfer£10.00
This is the fixed price £10 item to be used when ordering conversion of a sub 3 hour Audio Cassette or MP3 CD title.
---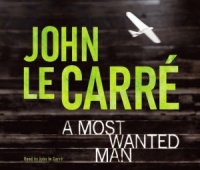 A Most Wanted Man written by John le Carre performed by John le Carre on CD (Abridged)£9.99
A half-starved young Russian man in a long black overcoat is smuggled into Hamburg at dead of night. He has an improbable amount of cash secreted in a purse round his neck. He is a devout Muslim. Or is he? He says his name is Issa.
---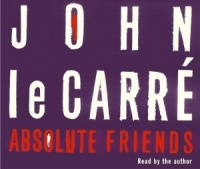 Absolute Friends written by John le Carre performed by John le Carre on CD (Abridged)£6.99
Absolute Friends is a superbly paced novel spanning fifty-six years, a theatrical masterstroke of tragi-comic writing, and a savage fable of our times, almost of our hours.
---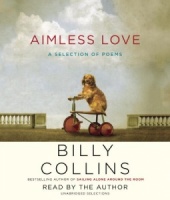 Aimless Love written by Billy Collins performed by Billy Collins on CD (Unabridged)£12.99
From the two-term Poet Laureate of the United States Billy Collins comes his first compilation of new and selected poems in twelve years. Aimless Love combines new poems with selections from four previous books—Nine Horses, The Trouble with Poetry, Ballistics, and Horoscopes for the Dead.
---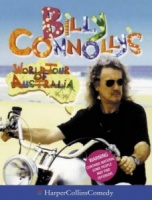 Billy Connolly's World Tour of Australia written by Billy Connolly performed by Billy Connolly on CD (Abridged)£7.99
Travelling by plane, motorbike, boat and foot, Billy Connolly tours the country performing his stage show and delivers and individual commentary on all things Australian.
---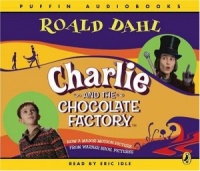 Charlie and the Chocolate Factory written by Roald Dahl performed by Eric Idle on CD (Unabridged)£4.99
This is a special audio edition of Charlie and the Chocolate Factory, read by Eric Idle, which will be published at the same time as the Warner Bros film.
Charlie Bucket thinks he's the luckiest boy alive when he unwraps one of Willy Wonka's Whipple-Scrumptious Fudgemallow Delights to find the last golden ticket.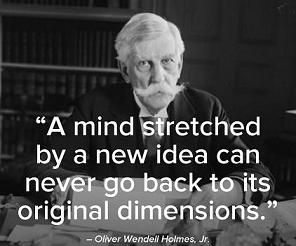 How to Overcome Series Completion Anxiety
or What Next?
For anyone who has been dedicated to the fabulous works of one of our Genius Authors or Genius Performers there is always the looming issue, not so easily deferred, of what to listen to after the final available book has been consumed.
On the first occasion, for myself, this was made slightly more difficult by the underlying fact of the author's demise.
I first came to audiobooks via the radio, which included Shakespeare plays, poetry readings and the fantastically imaginative works of Douglas Adams. Though my first contact with Douglas Adam's work was via the radio performances of The Hitch-Hiker's Guide to the Galaxy, it was the author's own readings of his brilliant comedic prose that started to reveal the potential of this media.
In fact it is the recordings of Douglas Adams' works that bring into sharp relief a central issue when selecting audiobooks. The performance is as defining a factor as the words that constitute the book. In addition it is a rare moment when an author, having trained for many years as a wordsmith, turns her or his hand to performance. No doubt there are great audio performances from some authors, Douglas Adams being an excellent example, but, not surprisingly, the skill of the trained performer shines through and can bring to life a text that might otherwise lay flat on the page. There are many examples of this including Stephen Fry's Harry Potter readings, very much NOT just for children, and one of our favourite performers Tony Britton reading the Dick Francis novels.
One audiobook that stands out both for the quality of it's text and the audio performance is Perfume. This book that won widespread praise when published in 1985, initially in German and then translated into English in 1986, has since been made into a successful feature film. In 1996 it was published by Penguin in audio book form. The extraordinary good fortune of selecting Sean Barrett for this text is to be gleaned by all who take the opportunity to listen to the novel. With a combination of horror and fascination you can find yourself drawn into the nefarious world of scent. There are two desperately sad things about this book. Firstly, it has to end and secondly Patrick Suskind's further novels do not appear to have scaled the same heights as his first. The great positive feeling you may encounter as you finish listening to this work is .... the deep set desire to listen to more Sean Barrett performances. If you choose this path you will not be disappointed!
(UPDATE - We at Brainfood Audiobooks - have just been made aware of a review of Perfume that appeared on the web a few years ago - http://www.rogerebert.com/reviews/perfume-the-story-of-a-murderer-2007 This well respected film reviewer's phrase - "the best audio performance I have ever heard" supports our belief that this book is among the very best of the genre.)
While you take a closer look at Sean Barrett's performances you may wish to benefit from our many years of listening experience and peruse our selection of the best of the best. What we like to call......
The Stamp of Genius
We at Brainfood Audiobooks have been listening to audiobooks for well over 30 years. In our experience the greatest audiobooks are those that we come back to again and again. So, if you're looking for something different or just a view of what we at Brainfood Audiobooks consider to be the very best audiobooks we have ever encountered these are they.
These are audiobooks that break through the barriers of the genre and, through the audio format, show the stamp of genius.
We at Brainfood Audiobooks are constantly listening to a wide variety of titles, on all media types, and it has become clear, over the many years we have been listening, that a few titles stand out as possessing that extraordinary quality - a great story/text, a great performance and wide appeal!
Below we have a selection of these titles - which will, occasionally, grow as we listen to more titles but will definitely reduce as the books are purchased.
If anyone has a suggestion for this list please send us a message via the form on the left of this page.
Fairy Tales written by Terry Jones performed by Bob Hoskins, Helen Mirren, Michael Hordern and Joan Greenwood on CD (Unabridged)£49.99

Terry Jones, Joan Greenwood, Michael Hordern, Bob Hoskins, Helen Mirren and Tim Rice read of a collection of original fairy tales for 8 to 11-year-olds, written by master storyteller Terry Jones, introducing such bizarre creatures as the fly-by-night, the rainbow cat, and the wonderful cake-horse.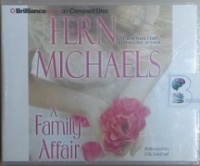 A Family Affair written by Fern Michaels performed by Cris Dukehart on CD (Unabridged)£19.99
From number-one New York Times best-selling author Fern Michaels comes a captivating and heartfelt novel, as a young dancer finds an unexpected partner - and gains the courage to live according to her heart.... In a city built on dreams, Trisha Holiday makes her living moving like one.
---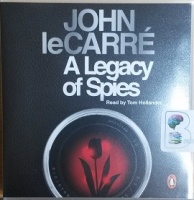 A Legacy of Spies written by John Le Carre performed by Tom Hollander on CD (Unabridged)£14.99
Penguin presents the unabridged downloadable audiobook edition of A Legacy of Spies by John le Carré, read by Tom Hollander. This is the first novel in over 25 years to feature George Smiley, le Carré's most beloved character. Peter Guillam, staunch colleague and disciple of George Smiley....
---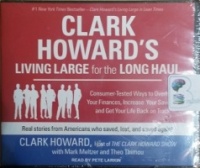 Clark Howard's Living Large for the Long Haul written by Clark Howard performed by Clark Howard on CD (Unabridged)£19.99
Americans from all walks of life are still feeling the roller-coaster effects of the Great Recession. For many, home values are still too low and unemployment is still too high. Others have prospered despite the ups and downs. In Clark Howard's Living Large for the Long Haul, the renowned broadcaster...
---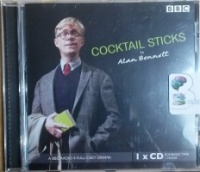 Cocktail Sticks written by Alan Bennett performed by Alex Jennings on CD (Abridged)£4.99
A radio adaptation of Alan Bennett's short autobiographical play, originally directed by Nicholas Hytner for the National Theatre. Alan looks back on his early life with affection and sadness, revisiting some of the themes and conversations of his memoir 'A Life Like other People's'.
---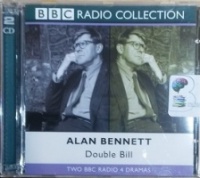 Double Bill written by Alan Bennett performed by Patricia Routledge, John Gielgud, Paul Eddington and Alan Bennett on CD (Abridged)£4.99
Alan Bennett stars in a new production of his own acclaimed satrical comedy, 30 years after its original West End debut. The Headmaster has been at Albion House for 50 years, man and boy. Now he is retiring and takes part in the end-of-year entertainment for the last time.
---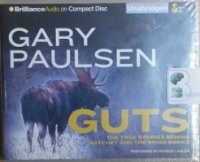 Guts - The True Stories Behind Hatchet and The Brian Books written by Gary Paulsen performed by Patrick Lawlor on CD (Unabridged)£9.99
Here are the real events that inspired Gary Paulsen to write Brian Robeson's story in Hatchet, The River, Brian's Winter, Brian's Return, and Brian's Hunt: a stint as a volunteer emergency worker; the death that became the pilot's death in Hatchet; plane crashes he's seen; and his own near misses.
---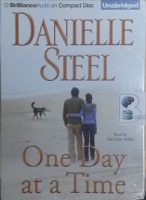 One Day at a Time written by Danielle Steel performed by Dan John Miller on CD (Unabridged)£9.99
Coco Barrington was born into a legendary Hollywood family: her mother Florence is a mega-best-selling author, and her sister Jane is one of Hollywood's top producers. Jane has lived with her partner, Liz, for 10 years, in a solid relationship.
---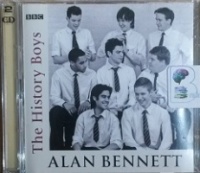 The History Boys written by Alan Bennett performed by Radio 3 and National Theatre Cast on CD (Abridged)£4.99
After a sell-out national tour and an extended stage run, Alan Bennett's phenomenally successful play transferred to BBC Radio 3, with Richard Griffiths, Clive Merrison and Frances de la Tour starring as part of the National Theatre cast. At a boys' grammar school in Sheffield, eight boys are being ....
---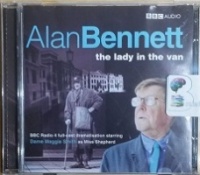 The Lady in the Van written by Alan Bennett performed by Maggie Smith on CD (Abridged)£4.99
An eccentric old lady moves into a quiet street in Camden Town. There she remains, installed in her van in glorious self-sufficiency, until the council instructs her to move on. A kind homeowner invites her to move her van into his garden. A bizarre tale in itself, but when the homeowner is writer....
---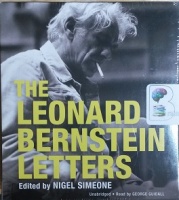 The Leonard Bernstein Letters written by Leonard Bernstein (ed Nigel Simeone) performed by George Guidall on CD (Unabridged)£29.99
Leonard Bernstein was a charismatic and versatile musician - a brilliant conductor who attained international super-star status, and a gifted composer of Broadway musicals (West Side Story), symphonies (Age of Anxiety), choral works (Chichester Psalms), film scores (On the Waterfront), and much more.