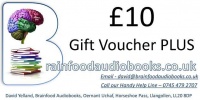 Gift Voucher PLUS 10£10.00
Welcome to the New Brainfood Audiobooks Gift Voucher PLUS! This is a Gift Voucher with a difference.
---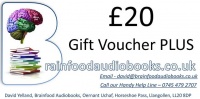 Gift Voucher PLUS 20£20.00
Welcome to the New Brainfood Audiobooks Gift Voucher PLUS! This is a Gift Voucher with a difference.
---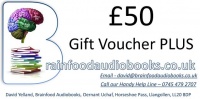 Gift Voucher PLUS 50£50.00
Welcome to the New Brainfood Audiobooks Gift Voucher PLUS!
This is a Gift Voucher with a difference.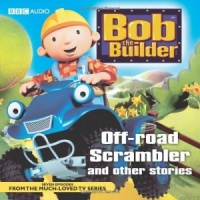 Bob the Builder - Off-Road Scrambler written by Bob the Builder Team performed by Bob the Builder Team on CD (Unabridged)£2.99
This title includes seven episodes from the hugely popular series featuring Bob the Builder, Roley, Lofty, Dizzy, Scoop, Muck and Spud - as seen on BBC TV.
---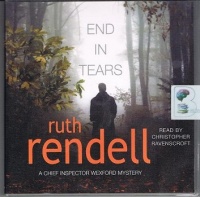 End in Tears written by Ruth Rendell performed by Christopher Ravenscroft on CD (Abridged)£4.99
A lump of concrete dropped deliberately from a little stone bridge kills the wrong person. The young woman in the car behind is spared. But only for a while...
---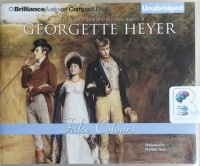 False Colours written by Georgette Heyer performed by Phyllida Nash on CD (Unabridged)£24.99
The honourable Christopher Fancot, on leave from the Diplomatic Service in the summer of 1817, is startled to find his entrancing but incorrigibly extravagant mother on the brink of financial and social ruin - and more than alarmed that his identical twin, Evelyn, Earl of Denville, has disappeared ...
---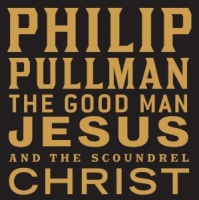 The Good Man Jesus and the Scoundrel Christ written by Philip Pullman performed by Philip Pullman on CD (Unabridged)£3.99
This is not a gospel. This is a story. In this ingenious and spell-binding retelling of the life of Jesus, Philip Pullman revisits the most influential story ever told.
---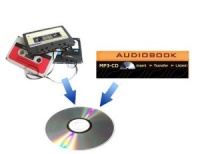 3 Hour Fixed Price Audio Transfer£15.00
This is the fixed price £15 item to be used when ordering conversion of a sub 3 hour Audio Cassette or MP3 CD title.
---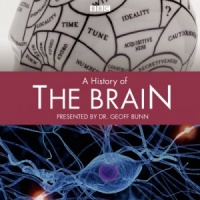 A History of the Brain written by Dr Geoff Bunn performed by Dr Geoff Bunn on CD (Unabridged)£6.99 - £7.29
This set covers 10 x 15 minute series on Radio 4 which was part of a two-week "Brain Season".
It explains in clear terms the latest discoveries in neuroscience. In this unprecedented journey, covering over 2,500 years of development in our understanding of what it is to be human.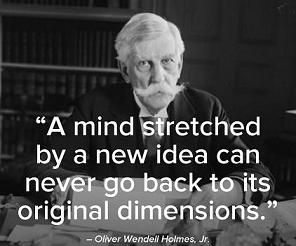 How to Overcome Series Completion Anxiety
or What Next?
For anyone who has been dedicated to the fabulous works of one of our Genius Authors or Genius Performers there is always the looming issue, not so easily deferred, of what to listen to after the final available book has been consumed.
On the first occasion, for myself, this was made slightly more difficult by the underlying fact of the author's demise.
I first came to audiobooks via the radio, which included Shakespeare plays, poetry readings and the fantastically imaginative works of Douglas Adams. Though my first contact with Douglas Adam's work was via the radio performances of The Hitch-Hiker's Guide to the Galaxy, it was the author's own readings of his brilliant comedic prose that started to reveal the potential of this media.
In fact it is the recordings of Douglas Adams' works that bring into sharp relief a central issue when selecting audiobooks. The performance is as defining a factor as the words that constitute the book. In addition it is a rare moment when an author, having trained for many years as a wordsmith, turns her or his hand to performance. No doubt there are great audio performances from some authors, Douglas Adams being an excellent example, but, not surprisingly, the skill of the trained performer shines through and can bring to life a text that might otherwise lay flat on the page. There are many examples of this including Stephen Fry's Harry Potter readings, very much NOT just for children, and one of our favourite performers Tony Britton reading the Dick Francis novels.
One audiobook that stands out both for the quality of it's text and the audio performance is Perfume. This book that won widespread praise when published in 1985, initially in German and then translated into English in 1986, has since been made into a successful feature film. In 1996 it was published by Penguin in audio book form. The extraordinary good fortune of selecting Sean Barrett for this text is to be gleaned by all who take the opportunity to listen to the novel. With a combination of horror and fascination you can find yourself drawn into the nefarious world of scent. There are two desperately sad things about this book. Firstly, it has to end and secondly Patrick Suskind's further novels do not appear to have scaled the same heights as his first. The great positive feeling you may encounter as you finish listening to this work is .... the deep set desire to listen to more Sean Barrett performances. If you choose this path you will not be disappointed!
(UPDATE - We at Brainfood Audiobooks - have just been made aware of a review of Perfume that appeared on the web a few years ago - http://www.rogerebert.com/reviews/perfume-the-story-of-a-murderer-2007 This well respected film reviewer's phrase - "the best audio performance I have ever heard" supports our belief that this book is among the very best of the genre.)
While you take a closer look at Sean Barrett's performances you may wish to benefit from our many years of listening experience and peruse our selection of the best of the best. What we like to call......
The Stamp of Genius
We at Brainfood Audiobooks have been listening to audiobooks for well over 30 years. In our experience the greatest audiobooks are those that we come back to again and again. So, if you're looking for something different or just a view of what we at Brainfood Audiobooks consider to be the very best audiobooks we have ever encountered these are they.
These are audiobooks that break through the barriers of the genre and, through the audio format, show the stamp of genius.
We at Brainfood Audiobooks are constantly listening to a wide variety of titles, on all media types, and it has become clear, over the many years we have been listening, that a few titles stand out as possessing that extraordinary quality - a great story/text, a great performance and wide appeal!
Below we have a selection of these titles - which will, occasionally, grow as we listen to more titles but will definitely reduce as the books are purchased.
If anyone has a suggestion for this list please send us a message via the form on the left of this page.
Fairy Tales written by Terry Jones performed by Bob Hoskins, Helen Mirren, Michael Hordern and Joan Greenwood on CD (Unabridged)£9.99 - £19.99

Terry Jones, Joan Greenwood, Michael Hordern, Bob Hoskins, Helen Mirren and Tim Rice read of a collection of original fairy tales for 8 to 11-year-olds, written by master storyteller Terry Jones, introducing such bizarre creatures as the fly-by-night, the rainbow cat, and the wonderful cake-horse.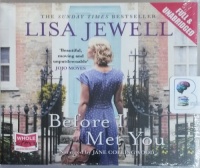 Before I Met You written by Lisa Jewell performed by Jane Collingwood on CD (Unabridged)£19.99
An uplifting, warm and unforgettable story of two women in two different times from the Sunday Times Top Ten bestselling author Betty Dean can't wait to leave her quiet upbringing in Guernsey and begin her mission to find Clara Pickle - the mysterious beneficiary in her grandmother's will. She arrives in ...
---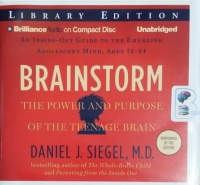 Brainstorm - The Power and Purpose of the Teenage Brain written by Daniel J. Siegel MD performed by Daniel J. Siegel MD on CD (Unabridged)£24.99
Between the ages of 12 and 24, the brain changes in important and often maddening ways. It's no wonder that many parents approach their child's adolescence with fear and trepidation. According to renowned neuropsychiatrist Daniel Siegel, however, if parents and teens can work together to form a...
---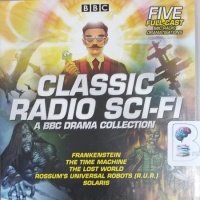 Classic Radio Sci-Fi - A BBC Drama Collection written by Various Great Sci-Fi Authors performed by Robert Glenister, Francis de Wolff, Carleton Hobbs and Joanne Froggatt on CD (Abridged)£19.99
Five seminal science fiction classics are brought vividly to life in these gripping BBC Radio dramatisations, with casts including Robert Glenister, William Gaunt, Carleton Hobbs and Joanne Froggatt. "Frankenstein" (1994) is adapted from one of the first science fiction novels, Mary Shelley's tale of a scientist who tries ...
---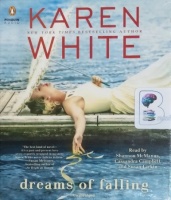 Dreams of Falling written by Karen White performed by Shannon McManus, Cassandra Campbell and Susan Larkin on CD (Unabridged)£24.99
One of PureWow's "Best Beach Reads of Summer 2018" New York Times best-selling author Karen White crafts evocative relationships in this contemporary women's fiction novel, set in the Lowcountry of South Carolina, about lifelong friends who share a devastating secret. On the banks of the North Santee ...
---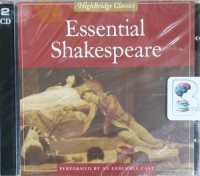 Essential Shakespeare written by William Shakespeare performed by Simon Callow, Lindsay Duncan, Paul Rhys and Harriet Walter on CD (Unabridged)£14.99
Experience some of the most thrilling poetry and drama in world literature. This unique collection includes two sonnets and famous scenes from 11 of Shakespeare's plays: Macbeth, Othello, Twelfth Night, As You Like It, Romeo and Juliet, Much Ado About Nothing, A Midsummer Night's Dream, Richard II...
---
---
---
---
---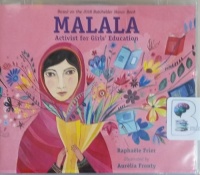 Malala - Activist for Girls' Education written by Raphaele Frier performed by Caroline McLaughlin on CD (Unabridged)£9.99
Despite an attempt on her life by the Taliban, Malala Yousafzai has continued to fight for the rights of children to become educated. As the youngest person to be awarded the Nobel Peace Prize, her courage and conviction continue to push her to fight for what she believes in. This riveting and inspiring ...