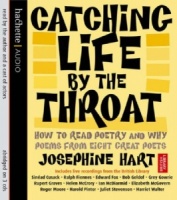 Catching Life by the Throat written by Josephine Hart performed by Famous British Actors on CD (Abridged)£7.99 - £14.99
A Magnificent production for anyone interested in poetry!
This set features live recordings from the Josephine Hart Poetry Hour: Eight of the greatest poets in the English language.
---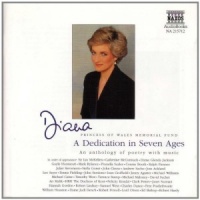 Diana - A Dedication in Seven Ages written by Various Famous Poets performed by Various Famous Actors on CD (Abridged)£5.99
An anthology of poetry accompanied by classical music, based on Lord Owen's "Seven Ages: Poetry for a Lifetime".
The CDs feature over 100 poems read by 40 actors.
They include: Michael Caine reading Rudyard Kipling's "If"; Ralph Fiennes reading Thomas Hood's "I Remember, I Remember"; John Cleese reading "The Owl and the Pussycat"; and Pete Postlethwaite reading "Kubla Khan".
---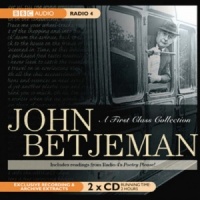 John Betjeman - A First Class Collection written by John Betjeman performed by John Betjeman on CD (Abridged)£19.99
Sir John Betjeman's unique relationship with the BBC left a lasting legacy of poetry, readings and performances. "A First Class Collection" features a selection of some of his most memorable and best-loved poetry.
---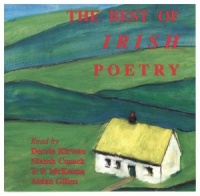 The Best of Irish Poetry written by Various performed by Various Famous Actors on CD (Abridged)£9.99
A fantastic collection of Irish poetry including poems by Oscar Wilde, W.B. Yeats, Seamus Heaney, James Joyce and many others.
Poems are read by Niamh Cusack, Dervla Kirwan, T.P. McKenna and Aidan Gillen.
---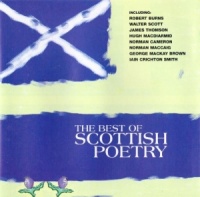 The Best Scottish Poetry written by Various Scottish Poets performed by Alan Cumming, Hannah Gordon, Daniela Nardini and David Rintoul on CD (Abridged)£5.99
A Genius Performance by David Rintoul!
A brilliant selection of great poetry by some of the very best Scottish poets including Robert Burns, Sir Walter Scott, James Thomson and Hugh MacDiarmid.
---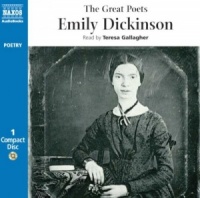 The Great Poets - Emily Dickinson written by Emily Dickinson performed by Teresa Gallagher on CD (Unabridged)£5.99
Some of the finest poems by Emily Dickinson (1830-1886), a unique voice in American poetry. She is known for her short poems, full of acute observations and deft use of language.
---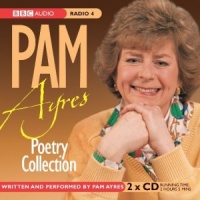 The Pam Ayres Poetry Collection written by Pam Ayres performed by Pam Ayres on CD (Unabridged)£8.99
Writer, poet and broadcaster Pam Ayres has been making her fans smile for more than 30 years since her first television appearance on Opportunity Knocks. This audiobook contains a collection of her poetry.
---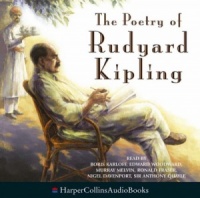 The Poetry of Rudyard Kipling written by Rudyard Kipling performed by Various Famous Actors, Edward Woodward, Anthony Quayle and Boris Karloff on CD (Abridged)£33.99
There is in the eminently quotable lines of Kipling's poetry a varying shimmer of greatness. His poems convey strong emotions of bitterness, humanity and sentiment. They are poems of kinship with humankind, of nobility, of reflected glory and the futilities of our own time.
---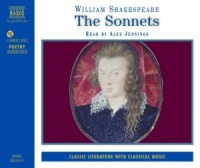 The Sonnets written by William Shakespeare performed by Alex Jennings on CD (Unabridged)£3.99 £3.19
This new edition focuses on the Sonnets as poetry - sometimes strikingly individual poems, but often subtly interlinked in thematic, imagistic and other groupings.
---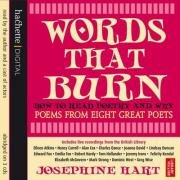 Words that Burn written by Josephine Hart performed by Various Famous Actors on CD (Abridged)£11.99 - £24.99
More wonderful Poetry from Milton, Byron, Keats, Shelley, Browning, Frost and Lowell.
Performed genius actors including Eileen Atkins, Nancy Carroll, Alan Cox, Charles Dance, Joanna David, Lindsay Duncan, Edward Fox, Emilia Fox, Robert Hardy, Tom Hollander, Jeremy Irons, Felicity Kendall, Elizabeth McGovern, Mark Strong, Dominic West, Greg Wise
Stamp of Genius Collection
Fairy Tales written by Terry Jones performed by Bob Hoskins, Helen Mirren, Michael Hordern and Joan Greenwood on CD (Unabridged)£49.99

Terry Jones, Joan Greenwood, Michael Hordern, Bob Hoskins, Helen Mirren and Tim Rice read of a collection of original fairy tales for 8 to 11-year-olds, written by master storyteller Terry Jones, introducing such bizarre creatures as the fly-by-night, the rainbow cat, and the wonderful cake-horse.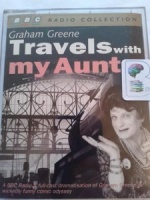 Travels with My Aunt written by Graham Greene performed by BBC Radio 4 Full-cast Dramatisation, Dame Hilda Bracket and Charles Kay on Cassette (Abridged)£19.99
Starring Dame Hilda Bracket as Aunt Augusta, this is a Radio 4 dramatization of Graham Greene's novel in which a retired bank manager accompanies his aunt to exotic parts of the world. Henry is introduced to the wilder shores of life, and a morality far beyond his own narrow suburban experience.
---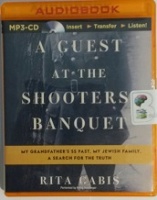 A Guest at the Shooters Banquet written by Rita Gabis performed by Romy Nordlinger on MP3 CD (Unabridged)£9.99
In prose as beautiful as it is powerful, Rita Gabis follows the trail of her grandfather's collaboration with the Nazis--a trail riddled with secrets, slaughter, mystery, and discovery. Rita Gabis comes from a family of Eastern European Jews and Lithuanian Catholics.
---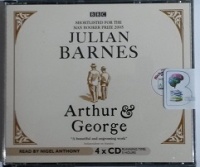 Arthur and George written by Julian Barnes performed by Nigel Anthony on CD (Abridged)£4.99
Julian Barnes' Man Booker Prize-shortlisted novel is based on Arthur Conan Doyle's extraordinary real-life fight for justice. 'Julian Barnes...has taken the bones of a long-dead history and imbued them with vivid and memorable life' - "Observer". "Arthur and George" is based on the true story of two men.
---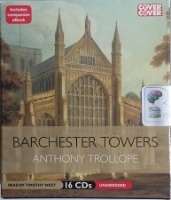 Barchester Towers written by Anthony Trollope performed by Timothy West on CD (Unabridged)£34.99
Barchester Towers is Anthony Trollope's comic masterpiece. Ranged either side of the unfathomable Victorian divide between the High Anglican clergy and their modern, evangelical brethren we meet the saintly Septimus Harding and the furious Archdeacon Grantly and, opposing, the fearsome ...
---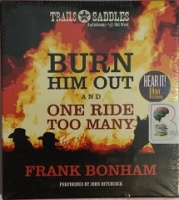 Burn Him Out and One Ride Too Many written by Frank Bonham performed by John Hitchcock on CD (Unabridged)£4.99
Two Frank Bonham westerns in one collection "Burn Him Out" A massive swarm of grasshoppers threatens every ranch in the area. There's only one way for the ranchers to save themselves set fire to one man's land. But they may have to shoot him first. "One Ride Too Many" A rodeo star needs to go out on top or he'll probably die broke. But someone has slipped a killer horse into the main event."
---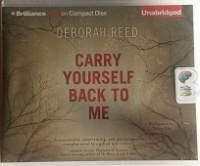 Carry Yourself Back To Me written by Deborah Reed performed by Tanya Eby on CD (Unabridged)£24.99
With a broken heart, a stalled career, and a troubled family, singer-songwriter Annie Walsh seeks refuge at her secluded home, surrounded by a lush Florida tangelo grove and the company of her old dog Detour. But a crime connected to her brother Calder threatens to tear her family apart ....
---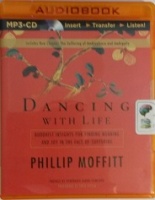 Dancing with Life - Buddhist Insights for Finding Meaning and Joy in the Face of Suffering written by Phillip Moffitt performed by Fred Stella on MP3 CD (Unabridged)£9.99
Why do we suffer? Is there a purpose to our pain? Noting that human beings have wrestled with such questions for thousands of years, Phillip Moffitt has found answers for his own life in Buddhist philosophy and meditation.
---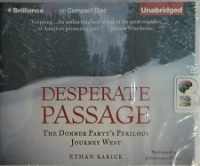 Desperate Passage - The Donner Party's Perilous Journey West written by Ethan Rarick performed by Christopher Prince on CD (Unabridged)£14.99
In late October 1846, the last wagon train of that year's westward migration stopped overnight before resuming its arduous climb over the Sierra Nevada Mountains, unaware that a fearsome storm was gathering force.
---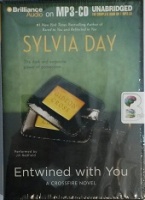 Entwined with You written by Sylvia Day performed by Jill Redfield on MP3 CD (Unabridged)£10.99
The worldwide phenomenon continues as Eva and Gideon face the demons of their pasts and accept the consequences of their obsessive desires in the third novel in the #1 New York Times bestselling Crossfire series. From the moment I first met Gideon Cross, I recognized something in him that I needed.
---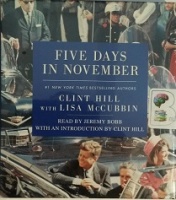 Five Days in November written by Clint Hill with Lisa McCubbin performed by Jeremy Bobb and Clint Hill on CD (Unabridged)£14.99
Clint Hill will forever be remembered as the lone secret service agent who jumped onto the car after President Kennedy was shot, clinging to its sides as it sped toward the hospital. Even now, decades after JFK's presidency, the public continues to be fascinated with the Kennedys - America's royal family.
---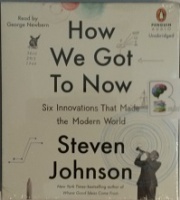 How We Got to Now - Six Innovations That Made the Modern World written by Steven Johnson performed by George Newbern on CD (Unabridged)£14.99
From the New York Times?bestselling author of Where Good Ideas Come From and Everything Bad Is Good for You, a new look at the power and legacy of great ideas. In this volume, Steven Johnson explores the history of innovation over centuries, tracing facets of modern life ..............