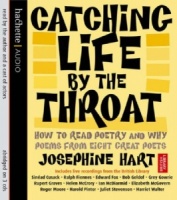 Catching Life by the Throat written by Josephine Hart performed by Famous British Actors on CD (Abridged)£7.99 - £14.99
A Magnificent production for anyone interested in poetry! This set features live recordings from the Josephine Hart Poetry Hour: Eight of the greatest poets in the English language.
---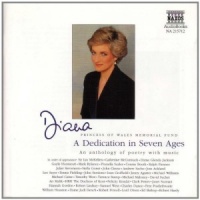 Diana - A Dedication in Seven Ages written by Various Famous Poets performed by Various Famous Actors on CD (Abridged)£5.99
An anthology of poetry accompanied by classical music, based on Lord Owen's "Seven Ages: Poetry for a Lifetime".
The CDs feature over 100 poems read by 40 actors.
They include: Michael Caine reading Rudyard Kipling's "If"; Ralph Fiennes reading Thomas Hood's "I Remember, I Remember"; John Cleese reading "The Owl and the Pussycat"; and Pete Postlethwaite reading "Kubla Khan".
---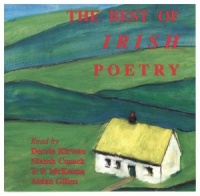 The Best of Irish Poetry written by Various performed by Various Famous Actors on CD (Abridged)£9.99
A fantastic collection of Irish poetry including poems by Oscar Wilde, W.B. Yeats, Seamus Heaney, James Joyce and many others.
Poems are read by Niamh Cusack, Dervla Kirwan, T.P. McKenna and Aidan Gillen.
---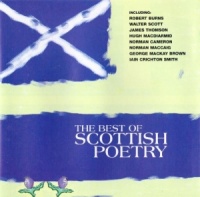 The Best Scottish Poetry written by Various Scottish Poets performed by Alan Cumming, Hannah Gordon, Daniela Nardini and David Rintoul on CD (Abridged)£5.99
A Genius Performance by David Rintoul!
A brilliant selection of great poetry by some of the very best Scottish poets including Robert Burns, Sir Walter Scott, James Thomson and Hugh MacDiarmid.
---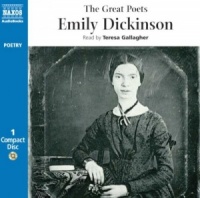 The Great Poets - Emily Dickinson written by Emily Dickinson performed by Teresa Gallagher on CD (Unabridged)£5.99
Some of the finest poems by Emily Dickinson (1830-1886), a unique voice in American poetry. She is known for her short poems, full of acute observations and deft use of language.
---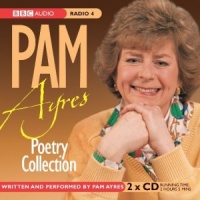 The Pam Ayres Poetry Collection written by Pam Ayres performed by Pam Ayres on CD (Unabridged)£8.99
Writer, poet and broadcaster Pam Ayres has been making her fans smile for more than 30 years since her first television appearance on Opportunity Knocks. This audiobook contains a collection of her poetry.
---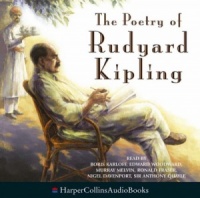 The Poetry of Rudyard Kipling written by Rudyard Kipling performed by Various Famous Actors, Edward Woodward, Anthony Quayle and Boris Karloff on CD (Abridged)£33.99
There is in the eminently quotable lines of Kipling's poetry a varying shimmer of greatness. His poems convey strong emotions of bitterness, humanity and sentiment. They are poems of kinship with humankind, of nobility, of reflected glory and the futilities of our own time.
---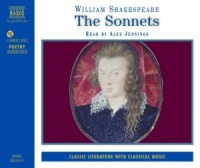 The Sonnets written by William Shakespeare performed by Alex Jennings on CD (Unabridged)£3.99
This new edition focuses on the Sonnets as poetry - sometimes strikingly individual poems, but often subtly interlinked in thematic, imagistic and other groupings.
---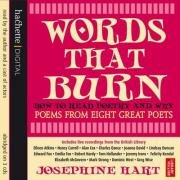 Words that Burn written by Josephine Hart performed by Various Famous Actors on CD (Abridged)£11.99 - £24.99
More wonderful Poetry from Milton, Byron, Keats, Shelley, Browning, Frost and Lowell.
Performed genius actors including Eileen Atkins, Nancy Carroll, Alan Cox, Charles Dance, Joanna David, Lindsay Duncan, Edward Fox, Emilia Fox, Robert Hardy, Tom Hollander, Jeremy Irons, Felicity Kendall, Elizabeth McGovern, Mark Strong, Dominic West, Greg Wise
Stamp of Genius Collection
Fairy Tales written by Terry Jones performed by Bob Hoskins, Helen Mirren, Michael Hordern and Joan Greenwood on CD (Unabridged)£49.99

Terry Jones, Joan Greenwood, Michael Hordern, Bob Hoskins, Helen Mirren and Tim Rice read of a collection of original fairy tales for 8 to 11-year-olds, written by master storyteller Terry Jones, introducing such bizarre creatures as the fly-by-night, the rainbow cat, and the wonderful cake-horse.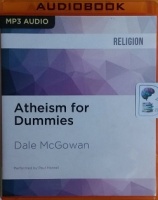 Atheism for Dummies written by Dale McGowan performed by Paul Mantell on MP3 CD (Unabridged)£14.99
The easy way to understand atheism and secular philosophy. For people seeking a non-religious philosophy of life, as well as believers with atheist friends,Atheism For Dummies offers an intelligent exploration of the historical and moral case for atheism.
---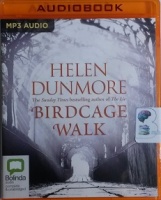 Bridcage Walk written by Helen Dunmore performed by Emma Fenney on MP3 CD (Unabridged)£6.99
It is 1792 and Europe is seized by political turmoil and violence. Lizzie Fawkes has grown up in radical circles where each step of the French Revolution is followed with eager idealism. But she has recently married John Diner Tredevant, a property developer who is heavily invested in Bristol's housing ...
---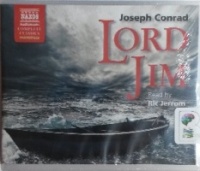 Lord Jim written by Joseph Conrad performed by Ric Jerrom on CD (Unabridged)£39.99
Jim, the first mate aboard a small steamer named the Patna, travels from port to port in the Pacific Ocean. When the ship hits floating wreckage, Jim and the crew are forced to abandon it, leaving hundreds of ethnic travellers on board. However, Jim's reprehensible actions are soon discovered...
---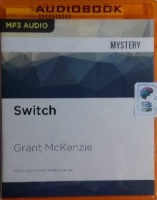 Switch written by Grant McKenzie performed by Noah Michael Levine on MP3 CD (Unabridged)£9.99
How far would you go to save the ones you love? Run five traffic lights in a row? Rob a liquor store at gunpoint? Commit murder? Security guard Sam White's life falls apart when he arrives home to find his house a smoking ruin with the bodies of his wife and daughter inside.
---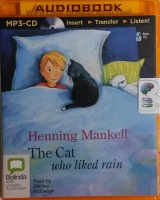 The Cat who liked Rain written by Henning Mankell performed by Stanley McGeagh on MP3 CD (Unabridged)£14.99
This is the story of young Lucas who gets a most precious present for his birthday, a black kitten which he calls Night. Lucas becomes very attached to Night but one day Lucas comes home from school and discovers that his beloved cat has disappeared. He is desperate and no one is able to console him.
---
---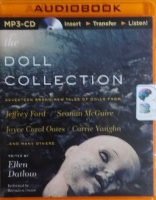 The Doll Collection written by Various Famous Thriller Writers performed by Bernadette Dunne on MP3 CD (Unabridged)£9.99
The Doll Collection is exactly what it sounds like: a treasured toy box of all-original dark stories about dolls of all types, including everything from puppets and poppets to mannequins and baby dolls. Featuring everything from life-sized clockwork dolls to all-too-human Betsy Wetsy-type baby dolls...
---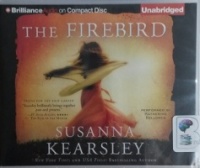 The Firebird written by Susan Kearsley performed by Katherine Kellgren and on CD (Unabridged)£14.99
Nicola Marter was born with a gift. When she touches an object, she sometimes glimpses those who have owned it before. When a woman arrives with a small wooden carving at the gallery Nicola works at, she can see the object's history and knows that it was named after the Firebird ...
---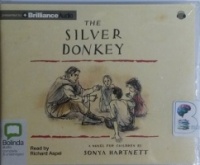 The Silver Donkey written by Sonya Hartnett performed by Richard Aspel on CD (Unabridged)£14.99
One bright spring morning in the woods of France, a soldier, blinded by the war, is found by a little girl named Coco, and her older sister Marcelle. In return for their kindness, the soldier tells the sisters marvellous tales, each story connected to the keepsake he carries in his pocket: a perfect, tiny silver donkey.
---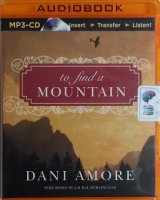 To Find a Mountain written by Dani Amore performed by Laural Merlington on MP3 CD (Unabridged)£9.99
Benedetta Carlessimo is no stranger to hardship. Ever since her mother died, the sixteen-year-old Italian girl has cared for her rambunctious younger siblings without complaint. Then World War II arrives on her doorstep, leaving her face-to-face with the most terrible evil she has ever witnessed.
---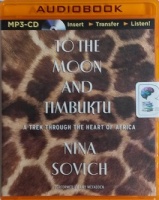 To The Moon and Timbuktu written by Nina Sovich performed by Amy McFadden on MP3 CD (Unabridged)£13.99
Nina Sovich had always yearned for adventures in faraway places; she imagined herself leading the life of a solitary traveller. Yet at the age of thirty-four, she found herself married and contemplating motherhood. Catching her reflection in a window spotted with Paris rain....
---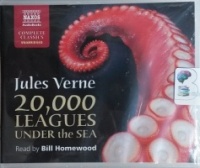 20,000 Leagues Under the Sea written by Jules Verne performed by Bill Homewood on CD (Unabridged)£39.99
The most exciting underwater adventure ever! In 1866, a mysterious giant whale savagely attacks shipping in international seas. A famous French marine biologist, Pierre Aronnax, joins the hunt to track down and incapacitate the creature. With him are his loyal servant Conseil and the redoubtable ...