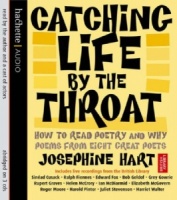 Catching Life by the Throat written by Josephine Hart performed by Famous British Actors on CD (Abridged)£7.99 - £14.99
A Magnificent production for anyone interested in poetry! This set features live recordings from the Josephine Hart Poetry Hour: Eight of the greatest poets in the English language.
---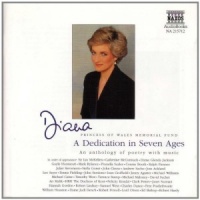 Diana - A Dedication in Seven Ages written by Various Famous Poets performed by Various Famous Actors on CD (Abridged)£5.99
An anthology of poetry accompanied by classical music, based on Lord Owen's "Seven Ages: Poetry for a Lifetime".
The CDs feature over 100 poems read by 40 actors.
They include: Michael Caine reading Rudyard Kipling's "If"; Ralph Fiennes reading Thomas Hood's "I Remember, I Remember"; John Cleese reading "The Owl and the Pussycat"; and Pete Postlethwaite reading "Kubla Khan".
---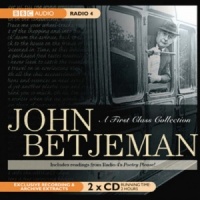 John Betjeman - A First Class Collection written by John Betjeman performed by John Betjeman on CD (Abridged)£11.99 - £14.99
Sir John Betjeman's unique relationship with the BBC left a lasting legacy of poetry, readings and performances. "A First Class Collection" features a selection of some of his most memorable and best-loved poetry.
---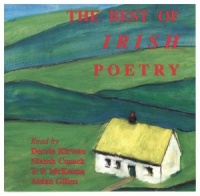 The Best of Irish Poetry written by Various performed by Various Famous Actors on CD (Abridged)£9.99
A fantastic collection of Irish poetry including poems by Oscar Wilde, W.B. Yeats, Seamus Heaney, James Joyce and many others.
Poems are read by Niamh Cusack, Dervla Kirwan, T.P. McKenna and Aidan Gillen.
---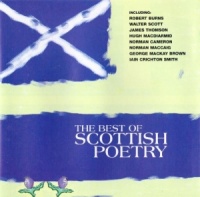 The Best Scottish Poetry written by Various Scottish Poets performed by Alan Cumming, Hannah Gordon, Daniela Nardini and David Rintoul on CD (Abridged)£5.99
A Genius Performance by David Rintoul!
A brilliant selection of great poetry by some of the very best Scottish poets including Robert Burns, Sir Walter Scott, James Thomson and Hugh MacDiarmid.
---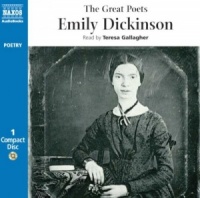 The Great Poets - Emily Dickinson written by Emily Dickinson performed by Teresa Gallagher on CD (Unabridged)£5.99
Some of the finest poems by Emily Dickinson (1830-1886), a unique voice in American poetry. She is known for her short poems, full of acute observations and deft use of language.
---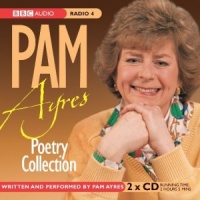 The Pam Ayres Poetry Collection written by Pam Ayres performed by Pam Ayres on CD (Unabridged)£8.99
Writer, poet and broadcaster Pam Ayres has been making her fans smile for more than 30 years since her first television appearance on Opportunity Knocks. This audiobook contains a collection of her poetry.
---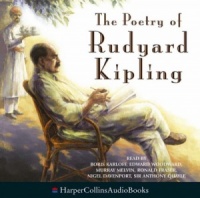 The Poetry of Rudyard Kipling written by Rudyard Kipling performed by Various Famous Actors, Edward Woodward, Anthony Quayle and Boris Karloff on CD (Abridged)£33.99
There is in the eminently quotable lines of Kipling's poetry a varying shimmer of greatness. His poems convey strong emotions of bitterness, humanity and sentiment. They are poems of kinship with humankind, of nobility, of reflected glory and the futilities of our own time.
---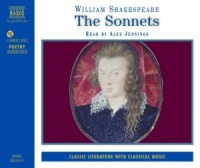 The Sonnets written by William Shakespeare performed by Alex Jennings on CD (Unabridged)£3.99
This new edition focuses on the Sonnets as poetry - sometimes strikingly individual poems, but often subtly interlinked in thematic, imagistic and other groupings.
---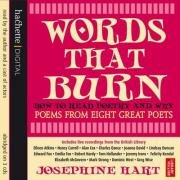 Words that Burn written by Josephine Hart performed by Various Famous Actors on CD (Abridged)£11.99 - £24.99
More wonderful Poetry from Milton, Byron, Keats, Shelley, Browning, Frost and Lowell.
Performed genius actors including Eileen Atkins, Nancy Carroll, Alan Cox, Charles Dance, Joanna David, Lindsay Duncan, Edward Fox, Emilia Fox, Robert Hardy, Tom Hollander, Jeremy Irons, Felicity Kendall, Elizabeth McGovern, Mark Strong, Dominic West, Greg Wise
EPIC Works
| | |
| --- | --- |
| EPIC COLLECTIONS | EPIC STORIES |
| | |
All of our Epic products are at least
24 hours long and are the very highest
quality performances
Stamp of Genius Collection
Fairy Tales written by Terry Jones performed by Bob Hoskins, Helen Mirren, Michael Hordern and Joan Greenwood on CD (Unabridged)£49.99

Terry Jones, Joan Greenwood, Michael Hordern, Bob Hoskins, Helen Mirren and Tim Rice read of a collection of original fairy tales for 8 to 11-year-olds, written by master storyteller Terry Jones, introducing such bizarre creatures as the fly-by-night, the rainbow cat, and the wonderful cake-horse.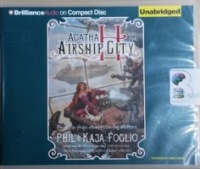 Agatha H and the Airship City - A Girl Genius Novel written by Phil and Kaja Foglio performed by Angela Dawe on CD (Unabridged)£14.99
The Industrial Revolution has escalated into all-out warfare. Sixteen years have passed since the Heterodyne Boys, benevolent adventurers and inventors, disappeared under mysterious circumstances. Today, Europe is ruled by the Sparks, dynasties of mad scientists ruling over - and terrorizing - the...
---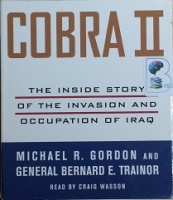 Cobra II - The Inside Story of the Invasion and Occupation of Iraq written by Michael R. Gordon and General Bernard E. Trainor performed by Craig Wasson on CD (Unabridged)£24.99
Informed by unparalleled access to still–secret documents, interviews with top field commanders, and a review of the military's own internal after–action reports, Cobra II is the definitive chronicle of America's invasion and occupation of Iraq—a conflict that could not be lost but one that the...
---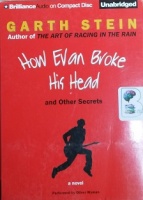 How Evan Broke His Head written by Garth Stein performed by Oliver Wyman on CD (Unabridged)£19.99
From Garth Stein, the New York Times best-selling author of The Art of Racing in the Rain, Audible presents How Evan Broke His Head and Other Secrets, winner of a Pacific Northwest Bookseller Award-in audio for the first time, and read by one of our most talented narrators, Oliver Wyman.
---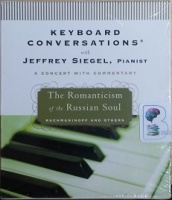 Keyboard Conversations - The Romanticism of the Russian Soul written by Jeffrey Siegel performed by Jeffrey Siegel on CD (Abridged)£19.99
Keyboard Conversations® with Jeffrey Siegel combine the virtuosity and poetry of a world-class pianist with entertaining commentary to create a magical concert experience. His lively, engaging insights and captivating performances make listening an enthralling experience for all music lovers.
---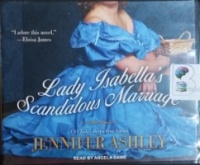 Lady Isabella's Scandalous Marriage written by Jennifer Ashley performed by Angela Dawe on CD (Unabridged)£29.99
Lady Isabella Scranton scandalized London by leaving her husband, notorious artist Lord Mac Mackenzie, after only three turbulent years of marriage. But Mac has a few tricks to get the Lady back in his life, and more importantly, back into his bed.
---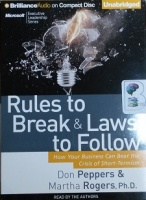 Rules to Break and Laws to Follow written by Don Peppers and Martha Rogers performed by Don Peppers and Martha Rogers on CD (Unabridged)£19.99
Provides twelve laws to help listeners create and recover a level of customer trust and respond to change and innovations in their businesses.
---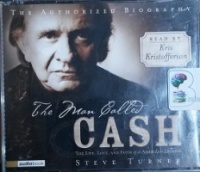 The Man Called Cash - The Life, Love and Faith of an American Legend written by Steve Turner performed by Kris Kristofferson on CD (Abridged)£19.99
One of the most influential figures in American music and pop-culture, Johnny Cash is an icon to people of all ages. Steve Turner sifts the man from the legend and presents a picture of the often contradictory figure with unflinching honesty, getting close to the heart of the performer known ....
---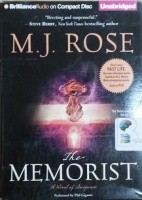 The Memorist - A Novel of Suspense written by M.J. Rose performed by Phil Gigante on CD (Unabridged)£19.99
When she receives a mysterious drawing, Meers Logan leaves the Phoenix Foundation, an institute dedicated to the recovery of past life memories, and journeys to Vienna to find a relic that is rumored to be a portal to the past.
---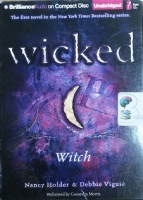 Wicked - Witch written by Nancy Holder and Debbie Viguie performed by Cassandra Morris on CD (Unabridged)£19.99
Holly Cathers's world shatters when her parents are killed in a rafting accident. She is wrenched from her home in San Francisco and sent to Seattle to live with her aunt, Marie-Claire, and her twin cousins, Amanda and Nicole. But sorrow and grief soon give way to bewildered fascination as, one by one....
---