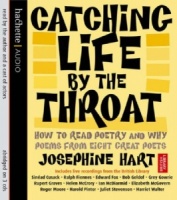 Catching Life by the Throat written by Josephine Hart performed by Famous British Actors on CD (Abridged)£7.99 - £14.99
A Magnificent production for anyone interested in poetry! This set features live recordings from the Josephine Hart Poetry Hour: Eight of the greatest poets in the English language.
---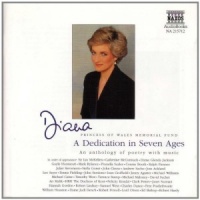 Diana - A Dedication in Seven Ages written by Various Famous Poets performed by Various Famous Actors on CD (Abridged)£5.99
An anthology of poetry accompanied by classical music, based on Lord Owen's "Seven Ages: Poetry for a Lifetime".
The CDs feature over 100 poems read by 40 actors.
They include: Michael Caine reading Rudyard Kipling's "If"; Ralph Fiennes reading Thomas Hood's "I Remember, I Remember"; John Cleese reading "The Owl and the Pussycat"; and Pete Postlethwaite reading "Kubla Khan".
---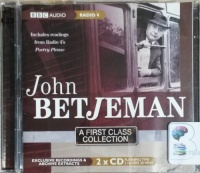 John Betjeman - A First Class Collection written by John Betjeman performed by John Betjeman on CD (Abridged)£14.99 - £19.99
Sir John Betjeman's unique relationship with the BBC left a lasting legacy of poetry, readings and performances. "A First Class Collection" features a selection of some of his most memorable and best-loved poetry.
---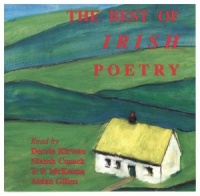 The Best of Irish Poetry written by Various performed by Various Famous Actors on CD (Abridged)£9.99
A fantastic collection of Irish poetry including poems by Oscar Wilde, W.B. Yeats, Seamus Heaney, James Joyce and many others.
Poems are read by Niamh Cusack, Dervla Kirwan, T.P. McKenna and Aidan Gillen.
---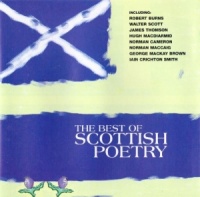 The Best Scottish Poetry written by Various Scottish Poets performed by Alan Cumming, Hannah Gordon, Daniela Nardini and David Rintoul on CD (Abridged)£5.99
A Genius Performance by David Rintoul!
A brilliant selection of great poetry by some of the very best Scottish poets including Robert Burns, Sir Walter Scott, James Thomson and Hugh MacDiarmid.
---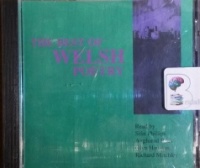 The Best Welsh Poetry written by Famous Welsh Poets performed by Sian Phillips, Angharad Rees, Glyn Houston and Richard Mitchley on CD (Abridged)£9.99
A collection of 39 pieces of Welsh poetry from the last 300 years on CD, read by Sian Phillips, Angharad Rees, Glyn Houston and Richard Mitchley.
---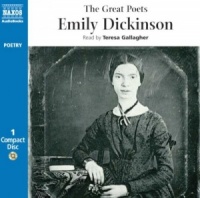 The Great Poets - Emily Dickinson written by Emily Dickinson performed by Teresa Gallagher on CD (Unabridged)£5.99
Some of the finest poems by Emily Dickinson (1830-1886), a unique voice in American poetry. She is known for her short poems, full of acute observations and deft use of language.
---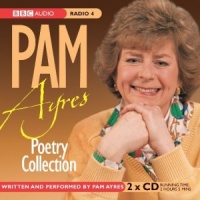 The Pam Ayres Poetry Collection written by Pam Ayres performed by Pam Ayres on CD (Unabridged)£8.99
Writer, poet and broadcaster Pam Ayres has been making her fans smile for more than 30 years since her first television appearance on Opportunity Knocks. This audiobook contains a collection of her poetry.
---
---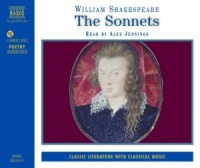 The Sonnets written by William Shakespeare performed by Alex Jennings on CD (Unabridged)£3.99
This new edition focuses on the Sonnets as poetry - sometimes strikingly individual poems, but often subtly interlinked in thematic, imagistic and other groupings.
---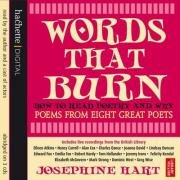 Words that Burn written by Josephine Hart performed by Various Famous Actors on CD (Abridged)£11.99 - £24.99
More wonderful Poetry from Milton, Byron, Keats, Shelley, Browning, Frost and Lowell.
Performed genius actors including Eileen Atkins, Nancy Carroll, Alan Cox, Charles Dance, Joanna David, Lindsay Duncan, Edward Fox, Emilia Fox, Robert Hardy, Tom Hollander, Jeremy Irons, Felicity Kendall, Elizabeth McGovern, Mark Strong, Dominic West, Greg Wise
EPIC Works
| | |
| --- | --- |
| EPIC COLLECTIONS | EPIC STORIES |
| | |
All of our Epic products are at least
24 hours long and are the very highest
quality performances
Stamp of Genius Collection
Fairy Tales written by Terry Jones performed by Bob Hoskins, Helen Mirren, Michael Hordern and Joan Greenwood on CD (Unabridged)£9.99 - £19.99

Terry Jones, Joan Greenwood, Michael Hordern, Bob Hoskins, Helen Mirren and Tim Rice read of a collection of original fairy tales for 8 to 11-year-olds, written by master storyteller Terry Jones, introducing such bizarre creatures as the fly-by-night, the rainbow cat, and the wonderful cake-horse.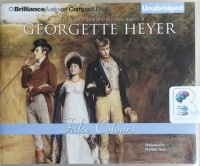 False Colours written by Georgette Heyer performed by Phyllida Nash on CD (Unabridged)£24.99
The honourable Christopher Fancot, on leave from the Diplomatic Service in the summer of 1817, is startled to find his entrancing but incorrigibly extravagant mother on the brink of financial and social ruin - and more than alarmed that his identical twin, Evelyn, Earl of Denville, has disappeared ...
---
---
---
---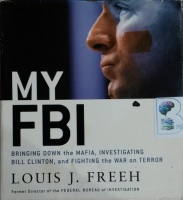 My FBI - Bringing Down the Mafia, Investigating Bill Clinton and Fighting the War on Terror written by Louis J. Freeh performed by Adam Grupper on CD (Abridged)£14.99
Louis Freeh led the Federal Bureau of Investigation from 1993 to 2001, through some of the most tumultuous times in its long history. This is the story of a life in law enforcement and of one man's determined struggle to strengthen and reform the FBI while ensuring its freedom from political interference.
---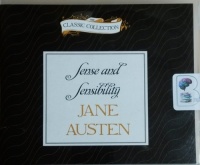 Sense and Sensibility written by Jane Austen performed by Susannah Harker on CD (Unabridged)£24.99
The discreet Elinor (Sense) and the romantic and reckless Marianne (Sensibility) find the course of true love full of brambles and disillusionment. Their neighborhood is populated with characters cut in the unique Austen mold.
---
---
---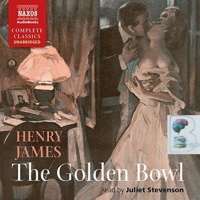 The Golden Bowl written by Henry James performed by Juliet Stevenson on CD (Unabridged)£79.99
Wealthy Maggie Verver has everything she could ever ask for - except for a husband, and a title. While in Italy, acquiring art for his museum back in the states, Maggie's millionaire father Adam decides to remedy this and acquire a husband for Maggie. Enter Prince Amerigo, of a titled, but now poor, aristocratic...
---
The Mimic Men written by V.S. Naipaul performed by Sam Dastor on CD (Unabridged)£19.99
Former government minister Ralph Singh is the perpetual outsider: displaced, disillusioned and now living in exile, Ralph reflects on his earlier life and the searing effects of colonialism. Ralph's constant estrangement sees him ever attempting to fit into various communities, only to find home in more transient...