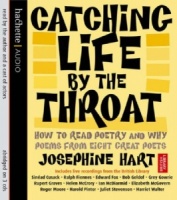 Catching Life by the Throat written by Josephine Hart performed by Famous British Actors on CD (Abridged)£7.99 - £14.99
A Magnificent production for anyone interested in poetry! This set features live recordings from the Josephine Hart Poetry Hour: Eight of the greatest poets in the English language.
---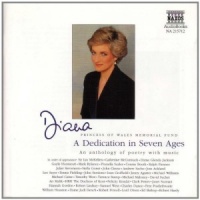 Diana - A Dedication in Seven Ages written by Various Famous Poets performed by Various Famous Actors on CD (Abridged)£5.99
An anthology of poetry accompanied by classical music, based on Lord Owen's "Seven Ages: Poetry for a Lifetime".
The CDs feature over 100 poems read by 40 actors.
They include: Michael Caine reading Rudyard Kipling's "If"; Ralph Fiennes reading Thomas Hood's "I Remember, I Remember"; John Cleese reading "The Owl and the Pussycat"; and Pete Postlethwaite reading "Kubla Khan".
---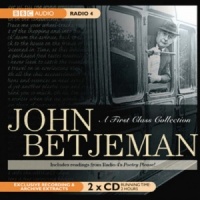 John Betjeman - A First Class Collection written by John Betjeman performed by John Betjeman on CD (Abridged)£14.99 - £19.99
Sir John Betjeman's unique relationship with the BBC left a lasting legacy of poetry, readings and performances. "A First Class Collection" features a selection of some of his most memorable and best-loved poetry.
---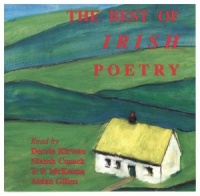 The Best of Irish Poetry written by Various performed by Various Famous Actors on CD (Abridged)£9.99
A fantastic collection of Irish poetry including poems by Oscar Wilde, W.B. Yeats, Seamus Heaney, James Joyce and many others.
Poems are read by Niamh Cusack, Dervla Kirwan, T.P. McKenna and Aidan Gillen.
---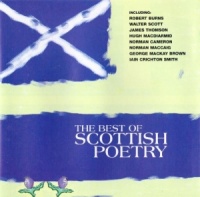 The Best Scottish Poetry written by Various Scottish Poets performed by Alan Cumming, Hannah Gordon, Daniela Nardini and David Rintoul on CD (Abridged)£5.99
A Genius Performance by David Rintoul!
A brilliant selection of great poetry by some of the very best Scottish poets including Robert Burns, Sir Walter Scott, James Thomson and Hugh MacDiarmid.
---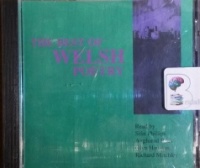 The Best Welsh Poetry written by Famous Welsh Poets performed by Sian Phillips, Angharad Rees, Glyn Houston and Richard Mitchley on CD (Abridged)£9.99
A collection of 39 pieces of Welsh poetry from the last 300 years on CD, read by Sian Phillips, Angharad Rees, Glyn Houston and Richard Mitchley.
---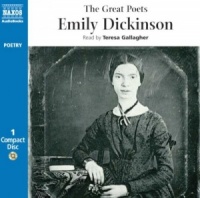 The Great Poets - Emily Dickinson written by Emily Dickinson performed by Teresa Gallagher on CD (Unabridged)£5.99
Some of the finest poems by Emily Dickinson (1830-1886), a unique voice in American poetry. She is known for her short poems, full of acute observations and deft use of language.
---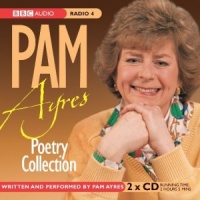 The Pam Ayres Poetry Collection written by Pam Ayres performed by Pam Ayres on CD (Unabridged)£8.99
Writer, poet and broadcaster Pam Ayres has been making her fans smile for more than 30 years since her first television appearance on Opportunity Knocks. This audiobook contains a collection of her poetry.
---
---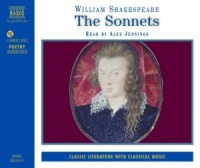 The Sonnets written by William Shakespeare performed by Alex Jennings on CD (Unabridged)£3.99
This new edition focuses on the Sonnets as poetry - sometimes strikingly individual poems, but often subtly interlinked in thematic, imagistic and other groupings.
---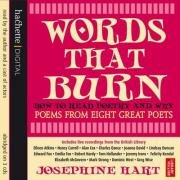 Words that Burn written by Josephine Hart performed by Various Famous Actors on CD (Abridged)£11.99 - £24.99
More wonderful Poetry from Milton, Byron, Keats, Shelley, Browning, Frost and Lowell.
Performed genius actors including Eileen Atkins, Nancy Carroll, Alan Cox, Charles Dance, Joanna David, Lindsay Duncan, Edward Fox, Emilia Fox, Robert Hardy, Tom Hollander, Jeremy Irons, Felicity Kendall, Elizabeth McGovern, Mark Strong, Dominic West, Greg Wise
EPIC Works
| | |
| --- | --- |
| EPIC COLLECTIONS | EPIC STORIES |
| | |
All of our Epic products are at least
24 hours long and are the very highest
quality performances
Stamp of Genius Collection
Fairy Tales written by Terry Jones performed by Bob Hoskins, Helen Mirren, Michael Hordern and Joan Greenwood on CD (Unabridged)£29.99

Terry Jones, Joan Greenwood, Michael Hordern, Bob Hoskins, Helen Mirren and Tim Rice read of a collection of original fairy tales for 8 to 11-year-olds, written by master storyteller Terry Jones, introducing such bizarre creatures as the fly-by-night, the rainbow cat, and the wonderful cake-horse.
---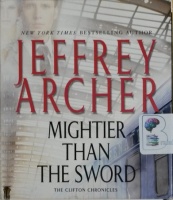 Mightier Than The Sword - Book 5 of The Clifton Chronicles written by Jeffrey Archer performed by Alex Jennings on CD (Unabridged)£24.99
Mightier than the Sword opens with an IRA bomb exploding during the MV Buckingham's maiden voyage across the Atlantic - but how many passengers lose their lives?
---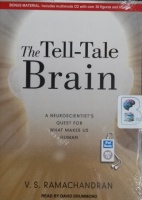 The Tell-Tale Brain - A Neuroscientist's Quest for What Makes Us Human written by V.S. Ramachandran performed by David Drummond on MP3 CD (Unabridged)£24.99
V. S. Ramachandran is at the forefront of his field-so much so that Richard Dawkins dubbed him the "Marco Polo of neuroscience." Now, in a major new work, Ramachandran sets his sights on the mystery of human uniqueness. Taking us to the frontiers of neurology, he reveals what baffling...
---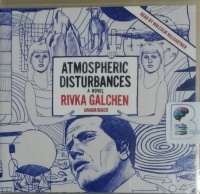 Atmospheric Disturbances written by Rivka Galchen performed by Malcolm Hillgartner on CD (Unabridged)£19.99
Convinced that his wife has disappeared and left behind a duplicate of herself who fools everyone else, Dr. Leo Liebenstein embarks on a quixotic journey to reclaim his lost love, aided by a deluded psychiatric patient and an enigmatic meteorologist.
---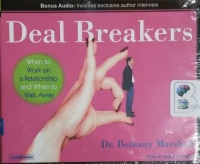 Deal Breakers - When to Work on a Relationship and When to Walk Away written by Dr. Bethany Marshall performed by Renee Raudman on CD (Unabridged)£19.99
Counsels women on how to discern between relationships that can and cannot be saved, making recommendations for addressing key points of contention between men and women in order to promote healthier interpersonal communications.
---
---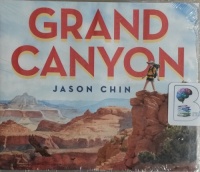 Grand Canyon written by Jason Chin performed by Qarie Marshall on CD (Unabridged)£14.99
Rivers wind through the earth, cutting down and eroding the soil for millions of years, creating a cavity in the ground 277 miles long, 18 miles wide, and more than a mile deep known as the Grand Canyon. Home to an astonishing variety of plants and animals that have lived and evolved within its walls for millennia..
---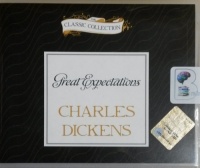 Great Expectations written by Charles Dickens performed by Tom Baker on CD (Abridged)£9.99
Great Expectations chronicles the progress of Pip from childhood through adulthood. As he moves from the marshes of Kent to London society, he encounters a variety of extraordinary characters: from Magwitch, the escaped convict, to Miss Havisham and her ward, the arrogant and beautiful Estella.
---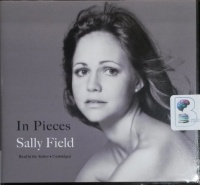 In Pieces written by Sally Field performed by Sally Field on CD (Unabridged)£34.99
In this intimate, haunting literary memoir and New York Times Notable Book of the year, an American icon tells her own story for the first time -- about a challenging and lonely childhood, the craft that helped her find her voice, and a powerful emotional legacy that shaped her journey as a daughter ...
---