Epic Works on Cassette
All these are single, or sets, of stories which
last over 24 hours!
George Orwell written by Gordon Bowker performed by Christopher Kay on Cassette (Unabridged)£29.99

George Orwell was one of the greatest writers England produced in the last century. He left an enduring mark on our language and culture, with concepts such as 'Big Brother' and 'Room 101.' His reputation rests not only on his political shrewdness and his sharp satires....

Green Mars written by Kim Stanley Robinson performed by Richard Ferrone on Cassette (Unabridged)£49.99

The second novel in Kim Stanley Robinsonís Mars trilogy. Wonderfully read by Richard Ferrone.

The Six Wives of Henry VIII written by Antonia Fraser performed by Patricia Gallimore on Cassette (Unabridged)£29.99

"Divorced, beheaded, died; divorced, beheaded, survived." So the six wives of Henry VIII (Catherine of Aragon, Anne Boleyn, Jane Seymour, Anne of Cleves, Katherine Howard, and Catherine Parr) have become defined in a popular sense - not so much by their lives as by the way their lives ended.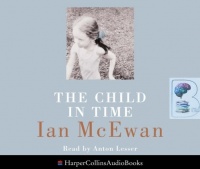 The Child in Time written by Ian McEwan performed by Anton Lesser on Audio CD (Abridged)£19.99
This beautifully haunting book by Booker winner Ian McEwan won a 1987 Whitbread Prize The Child in Time opens with a harrowing event. Stephen Lewis, a successful author of children's books, takes his 3-year-old daughter on a routine Saturday morning trip to the supermarket. While waiting in line, his...
---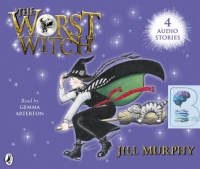 The Worst Witch 4 Book Collection written by Jill Murphy performed by Gemma Arterton on Audio CD (Unabridged)£9.99 - £19.99
Puffin audio presents brand new recordings of the one and only Worst Witch, read by Gemma Arterton. Mildred Hubble is the worst witch at Miss Cackle's Academy for Witches - she's always getting her spells wrong. But she manages to get by until she turns Ethel, the teacher's pet, into her deadly enemy . .
---
---
---
---
---