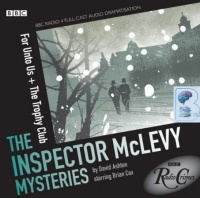 The Inspector McLevy Mysteries - For Unto Us and The Trophy Club written by David Ashton performed by BBC Radio 4 Full-Cast Dramatisation, Brian Cox, Siobhan Redmond and Michael Perceval-Maxwell on CD (Abridged)£4.99
Inspired by the real-life memoirs of a Victorian Inspector in Scotland, James McLevy prowls the dark streets of 1860s Edinburgh bringing criminals to justice, with the assistance of Constable Mulholland.
---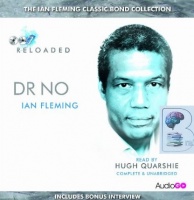 Dr No written by Ian Fleming performed by Hugh Quarshie on CD (Unabridged)£4.99 - £9.99
Dr Julius No is a man with a mysterious past. Nobody knows what secrets are hidden on his Caribbean island, and all those who have attempted to investigate further have disappeared.
---
---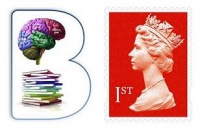 1st Class Postage Charge for Sub 1kg Orders£4.45
This is the fixed price 1st Class Postage Charge to be used when sub 1kg orders are processed.
---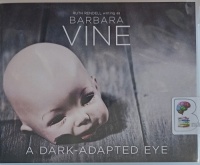 A Dark-Adapted Eye written by Ruth Rendell as Barbara Vine performed by Harriet Walter on Audio CD (Unabridged)£24.99
"A rich, complex and beautifully crafted novel." P. D. James "Compulsively readable a carefully devised plot unfolded with the most cunning art. Wilkie Collins and Dickens would have admired it." Sunday Times Like most families they had their secrets and they hid them under a genteelly respectable veneer. No onlooker would guess that prim Vera Hillyard and her beautiful, adored younger sister, Eden, were locked in a dark...
---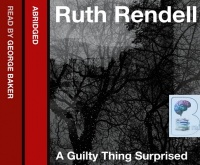 A Guilty Thing Surprised written by Ruth Rendell performed by George Baker on Audio CD (Abridged)£9.99 - £12.99
By the writer of the Wexford novels and read by George Baker
Someone must have had good reason to murder Mrs Elizabeth Nightingale on a dark September night. And as Detective Chief Inspector Wexford investigates, he discovers sinister undercurrents and dramatic secrets beneath the placid surface of the Nightingales' lives…
---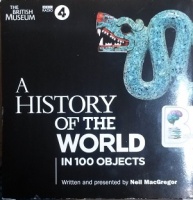 A History of the World in 100 Objects written by Neil MacGregor performed by Neil MacGregor on CD (Unabridged)£19.99 - £39.99
In 2010, the BBC and the British Museum embarked on an ambitious project: to tell the story of two million years of human history using one hundred objects selected from the Museum's vast and renowned collection. Presented by the British Museum's Director Neil MacGregor....
---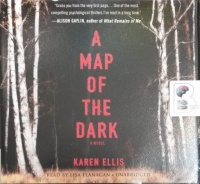 A Map of The Dark written by Karen Ellis performed by Lisa Flanagan on Audio CD (Unabridged)£19.99
A girl missing. A woman searching. A killer planning.... A thrilling new FBI series for fans of Tess Gerritsen and Karin Slaughter. FBI Agent Elsa Myers finds missing people. She knows how it feels to be lost.... Though her father lies dying in a hospital north of New York City, Elsa cannot refuse a call for help.
---
---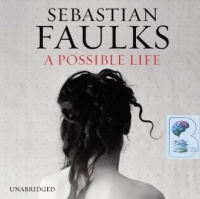 A Possible Life written by Sebastian Faulks performed by Lucy Briers, Rupert Degas and Christian Rodska, Sian Thomas and Samuel West on CD (Unabridged)£14.99 - £19.99
Terrified, a young prisoner in the Second World War closes his eyes and pictures himself going out to bat on a sunlit cricket ground in Hampshire. Across the courtyard in a Victorian workhouse, a father too ashamed to acknowledge his son. A skinny girl steps out of a Chevy with a guitar; her voice sends shivers through the skull.
---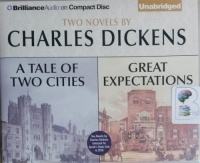 A Tale of Two Cities and Great Expectations written by Charles Dickens performed by Buck Schirner and Michael Page on CD (Unabridged)£29.99 - £34.99
A Tale of Two Cities and Great Expectations are two much-loved novels by Charles Dickens. Tale of Two Cities is is a novel set in London and Paris before and during the French Revolution. The main characters — Doctor Alexandre Manette, Charles Darnay, and Sydney Carton — are all recalled to life, or ...
---
---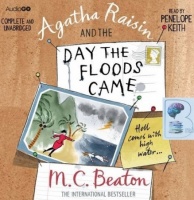 Agatha Raisin and the Day The Floods Came written by M.C. Beaton performed by Penelope Keith on CD (Unabridged)£14.99 - £19.99
A Genius performance by Penelope Keith!
Drowned brides are like buses: nothing for ages, then two come along at the same time . . . ! Abandoned by husband James, Agatha hops on a plane to the South Pacific, hoping to mend her broken heart.
---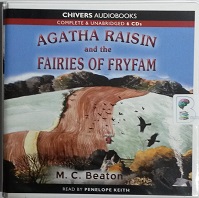 Agatha Raisin and the Fairies of Fryfam written by M.C. Beaton performed by Penelope Keith on CD (Unabridged)£19.99
Feeling jilted and cross, Agatha follows a fortune-teller's advice and rents a cottage in the pretty village of Fryfam, where she hopes good fortune and true love will come chasing after her for a change. Unfortunately, her romantic notions are soon dispelled by the strange goings-on in the village.
---
Agatha Raisin As The Pig Turns written by M.C. Beaton performed by Penelope Keith on CD (Unabridged)£19.99 - £24.99
A Genius performance by Penelope Keith! Winter Parva, a traditional Cotswolds village next door to Carsely, has decided to throw a celebratory hog roast to mark the beginning of the winter holiday festivities and Agatha Raisin has arrived with friend and rival in the sleuthing business, Toni, to enjoy the merriment. But as the spit pig is carried towards the bed of fiery charcoal Agatha - and the...
---
---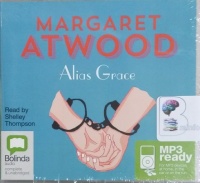 Alias Grace written by Margaret Atwood performed by Shelley Thompson on MP3 CD (Unabridged)£14.99
Sometimes I whisper it over to myself: Murderess. Murderess. It rustles, like a taffeta skirt along the floor.' Grace Marks. Female fiend? Femme fatale? Or weak and unwilling victim? Around the true story of one of the most enigmatic and notorious women of the 1840s, Margaret Atwood has created an...
---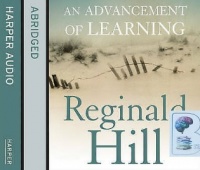 An Advancement of Learning written by Reginald Hill performed by Warren Clarke on CD (Abridged)£14.99
Lecturers having it away with students, witches' sabbaths on the sand dunes, a body buried under a statue in the gardens, and a fresh rash of killings.
---
---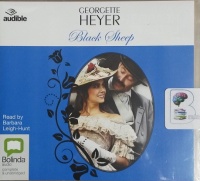 Black Sheep written by Georgette Heyer performed by Barbara Leigh-Hunt on CD (Unabridged)£29.99 - £34.99
Miss Abigail Wendover's efforts to detach her spirited niece Fanny from a plausible fortune-hunter are complicated by the arrival in Bath of Miles Caverleigh. The black sheep of his family, a cynical, outrageous care-for-naught with a scandalous past – that would be a connection more shocking even than Fanny's...
In Honour of
Stephen Hawking
an Inspirational Human, Physicist
and Popularizer of Science

A Briefer History of Time written by Stephen Hawking with Leonard Mlodinow performed by Erik Davies on CD (Unabridged)£9.99 - £14.99

Stephen Hawking's worldwide bestseller, A Brief History of Time, has been a landmark publication in scientific books. A Briefer History of Time expands on the great subjects of the original. Purely technical concepts, such as the mathematics of chaotic boundary conditions, are gone.

A History of the Brain written by Dr Geoff Bunn performed by Dr Geoff Bunn on CD (Unabridged)£6.99 - £7.29

This set covers 10 x 15 minute series on Radio 4 which was part of a two-week "Brain Season".

It explains in clear terms the latest discoveries in neuroscience. In this unprecedented journey, covering over 2,500 years of development in our understanding of what it is to be human.

A Short History of Nearly Everything written by Bill Bryson performed by Bill Bryson on CD (Abridged)£9.99 - £14.99

In A Short History of Nearly Everything, beloved author Bill Bryson confronts his greatest challenge yet: to understand—and, if possible, answer—the oldest, biggest questions we have posed about the universe and ourselves. Taking as his territory everything from the Big Bang to the rise of civilization, Bryson seeks to understand how we got from there being nothing at all to there being us. The result is a sometimes...

A Tale of Seven Elements written by Eric Scerri performed by Barry Campbell on MP3CD (Unabridged)£19.99

In 1913, English physicist Henry Moseley established an elegant method for 'counting' the elements. Soon afterwards, it became clear that there were precisely seven elements missing from the periodic table―those that had yet to be isolated among the 92 naturally occurring elements from hydrogen (#1) to uranium (#92).

ABC of Relativity written by Bertrand Russell performed by Derek Jacobi on Cassette (Abridged)£14.99

A Genius Performance by Derek Jacobi!

Ask a dozen people to name a genius and the odds are that 'Einstein' will spring to their lips. Ask them the meaning of 'relativity' and few of them will be able to tell you what it is.

Anatomy of An Epidemic written by Robert Whitaker performed by Ken Kliban on MP3 CD (Unabridged)£14.99

In this astonishing and startling audiobook, award-winning science and history writer Robert Whitaker investigates a medical mystery: Why has the number of disabled mentally ill in the United States tripled over the past two decades? Every day, 1,100 adults and children are added to the government ....

Cancer written by Paul Scotting performed by Kelly Birch on MP3 CD (Unabridged)£14.99

Cancer is the second biggest killer in the world, but few of us understand how it works or how we treat it. In this illuminating introductory audiobook, Paul Scotting explains the science behind the disease and explores why some of us are more likely to develop it than others.

Choosing Civility written by P.M. Forni performed by David Drummond on MP3 CD (Unabridged)£22.99

For most people, thoughtful behaviour and common decency are in short supply, or simply forgotten in hurried lives of emails, mobile phones and multi-tasking.

In CHOOSING CIVILITY, civility expert P M Forni identifies the 25 rules that are most essential in connecting effectively and happily with others.

Cognitive Surplus - Creativity and Generosity in a Connected Age written by Clay Shirky performed by Kevin Foley on MP3 CD (Unabridged)£12.99

In the past, we filled our free time with the tools at our disposal. Television became a kind of universal part-time job, and sitcoms and soap operas sponged up our cognitive surplus: the collective surfeit of time, intellect and energy at our disposal.

Cracked written by James Davies performed by Eric Martin on MP3CD (Unabridged)£14.99

An expose of the current state of psychiatry that reveals how the pursuit of pharmaceutical riches has compromised the patients' well-being. In an effort to enlighten a new generation about its growing reliance on psychiatry, this illuminating volume investigates why psychiatry has become the ....

Furnace of Creation - Cradle of Destruction written by Roy Chester Ph.D. performed by Bill Weideman on MP3 CD (Unabridged)£29.99

Over the past few years, devastating tsunamis off the coast of the Indian Ocean have killed hundreds of thousands of people. Even more alarmingly, scientists predict that these tsunamis, as well as a series of earthquakes and volcanic eruptions, will be striking with even greater frequency and may eventually threaten Hawaii, California, and Oregon.

Good Calories, Bad Calories written by Gary Taubes performed by Mike Chamberlain on CD (Unabridged)£39.99

For decades we have been taught that fat is bad for us, carbohydrates better, and that the key to a healthy weight is eating less and exercising more. Yet despite this advice, we have seen unprecedented epidemics of obesity and diabetes.

How We Got to Now - Six Innovations That Made the Modern World written by Steven Johnson performed by George Newbern on CD (Unabridged)£19.99

From the New York Times?bestselling author of Where Good Ideas Come From and Everything Bad Is Good for You, a new look at the power and legacy of great ideas. In this volume, Steven Johnson explores the history of innovation over centuries, tracing facets of modern life ..............

Life in the Universe written by Lewis Dartnell performed by James Adams on MP3 CD (Unabridged)£9.99

The study of life and its existence in the universe, known as astrobiology, is now one of the hottest areas of both popular science and serious academic research, fusing biology, chemistry, astrophysics, and geology. Lewis Dartnell tours its latest findings, and explores some of the most fascinating ....

Life Stories written by David Attenborough performed by David Attenborough on CD (Abridged)£9.99 - £14.99

One of the nation's most popular presenters examines twenty marvels of the natural world from his extraordinary and pioneering experiences.

What was Sir David's first pet? Which animal would he most like to be? What creature lays 'the biggest egg in the world'? How do you communicate with an ancient nomadic community in Fiji? And what did Sir David do when confronted by a ten-foot-long reptile?

Me, Myself and Us - The Science of Personality and the Art of Well-being written by Brian R. Little performed by Patrick Lawlor on MP3 CD (Unabridged)£14.99

How does your personality shape your life , and what, if anything, can you do about it?Are you hardwired for happiness, or born to brood? Do you think you're in charge of your future, or do you surf the waves of unknowable fate? Would you be happier, or just less socially adept,

Nature's Numbers - Discovering Order and Pattern in the Universe written by Ian Stewart performed by Ian Stewart on Cassette (Abridged)£4.99 - £7.99

Why do many flowers have five or eight petals, but very few six or seven? Why do snowflakes have sixfold symmetry? Why do tigers have stripes but leopards have spots? Mathematics is to nature as Sherlock Holmes is to evidence.

On The Origin of Species written by Charles Darwin performed by Richard Dawkins on CD (Abridged)£9.99

""On the Origin of Species" must be high on any serious list of the most important and influential books ever written. On its first publication in 1859, Thomas Henry Huxley exclaimed 'How extremely stupid of me not to have thought of that.'

Patrick Moore's Astronomy written by Patrick Moore performed by Sir Patrick Moore on CD (Abridged)£19.99

Who better than Sir Patrick Moore to introduce us to the fascinating world of astronomy? As the presenter for well over 50 years of The Sky at Night, he has become synonymous with this area of science.

Proust was a Neuroscientist written by Jonah Lehrer performed by Dan John Miller on CD (Unabridged)£9.99

In this technology-driven age, it's tempting to believe that science can solve every mystery. After all, science has cured countless diseases and even sent humans into space. But as Jonah Lehrer argues in this sparkling debut, science is not the only path to knowledge. In fact, when it comes to understanding the brain, art got there first.

Rainforest Requiem written by British Library performed by Richard Ranft on CD (Abridged)£9.99

Hear a day in the life of the Amazonian rainforest, a continuous sequence of beautiful and exotic sounds. From dawn till dusk the magic of the rainforest unfolds, with rare birds, monkeys, insects, frogs and toads. There is an afternoon equatorial rainstorm, and the evening chorus of birds once ....

Rethinking Thin - The New Science of Weight Loss and the Myths and Realities of Dieting written by Gina Kolata performed by Ellen Archer on MP3 CD (Unabridged)£19.99

Analyzes the psychological and cultural factors that cause many people to be obsessed with attaining unrealistically slender physical proportions.

Smarter Than You Think - How Technology written by Clive Thompson performed by Jeff Cummings on MP3 CD (Unabridged)£8.49

A brilliant examination into how the internet is profoundly changing the way we think.

In this groundbreaking book, Wired writer Clive Thompson argues that the internet is boosting our brainpower, encouraging new ways of thinking, and making us more not less intelligent as is so often claimed.

The As If Principle written by Richard Wiseman performed by Ralph Lister on MP3 CD (Unabridged)£14.99

From a bestselling author and the most-followed psychologist on Twitter, this "intriguing new slant to personal transformation" (Kirkus Reviews) shows you how to take control of your life in an instant. Victorian philosopher William James had a theory about emotion and behavior:

The Athena Doctrine - How Women (and the Men who think like them) Will Rule the Future written by John Gerzema and Michael D'Antonio performed by Jeff Woodman on MP3 CD (Unabridged)£19.99

How feminine values can solve our toughest problems and build a more prosperous future Among 64,000 people surveyed in thirteen nations, two thirds feel the world would be a better place if men thought more like women.

The Dangerous Book for Boys written by Conn and Hal Iggulden performed by Conn Iggulden and Jamie Glover on CD (Abridged)£4.99

If ever there was an audiobook to make you switch off your television set, 'The Dangerous Book for Boys' is it.

Packed with fascinating facts and tantalising trivia. Includes an introduction read by Conn Iggulden.

The Double Helix - A Personal Account of the Discovery of the Structure of DNA written by James D. Watson performed by Grover Gardner on CD (Unabridged)£39.99

The classic personal account of Watson and Crick s groundbreaking discovery of the structure of DNA, now with an introduction by Sylvia Nasar, author of "A Beautiful Mind."

The Hot Zone - The Terrifying True Story of the Origins of the Ebola Virus written by Richard Preston performed by Howard McGillin on CD (Abridged)£14.99

The truth about the Ebola Virus. This book looks into the current information about this shocking virus and how the US Government have been involved. Facinating listen!

The Making of the Fittest - DNA and the Ultimate Forensic Record of Evolution written by Sean B. Carroll performed by Patrick Lawlor on CD (Unabridged)£29.99

The Making of the Fittest This history of DNA offers listeners a tour of the massive DNA record of three billion years of evolution to see how the fittest are made. This work argues for evolution as it examines immortal genes, fossil genes, and genes that bear the scars of past battles with horrible diseases.

The Moral Molecule written by Paul J. Zak performed by Paul J. Zak on CD (Unabridged)£29.99

Is morality universal? Why are men less faithful than women? Why do some businesses succeed while others collapse?

If we have a natural impulse to empathise and care for each other, why are there psychopaths? Neuroscientist and economist Paul Zak has spent 10 years researching to answer these questions and discovering the chemical driver of our behaviour.

The Strange Case of the Rickety Cossack written by Ian Tatersall performed by Tom Perkins on MP3 CD (Unabridged)£14.99

In his new book human paleoanthropologist Ian Tattersall argues that a long tradition of "human exceptionalism" in paleoanthropology has distorted the picture of human evolution. Drawing partly on his own career - from young scientist in awe of his elders to crotchety elder statesman -

The Thinking Life - How to Thrive in the Age of Distraction written by P.M. Forni performed by David Drummond on MP3 CD (Unabridged)£8.99

P.M. Forni is America's civility expert. In his first two books he taught readers the rules of civil behaviour and ways of responding to rudeness.

In "The Thinking Life", he looks at the importance of thinking in our lives: how we do it, why we don't do enough of it and why we need to do more of it because, for Forni, serious thinking leads to the good life.

The Universe in a Nutshell written by Stephen Hawking performed by Simon Prebble on Cassette (Unabridged)£8.99 - £9.99

Unravelling the latest amazing breakthroughs in theoretical physics, Stephen Hawking guides the reader through the evolution of Einsteinian physics to a universe of ten dimensions and a so-called theory of everything.

The Universe in a Nutshell written by Stephen Hawking performed by Simon Prebble on CD (Unabridged)£19.99 - £29.99

Stephen Hawking is an intellectual icon, known not only for the adventurousness of his ideas but for the clarity and wit with which he expresses them. His phenomenal multi-million-copy bestseller A Brief History of Time introduced the fascinating landscape of theoretical physics to readers all over the world. Now, in a major new book, Hawking turns to the most important breakthroughs that have occurred in the years since...

The Very Best of the Feynman Lectures written by Richard Feynman performed by Richard Feynman on CD (Abridged)£29.99

With genius, passion and unmatched flair, this one-volume "greatest hits" of the Feynman lectures places you in the classroom of one of the twentieth century's most brilliant teachers.

The Whale Warriors - The Battle at the Bottom of the World to save the Planet's Largest Mammals written by Peter Heller performed by James Boles on CD (Unabridged)£19.99 - £23.99

A dramatic rendering of life aboard a whale-saving pirate ship traces the efforts of a vigilante crew to stop illegal Japanese whaling in the Antarctica seas, in an account that profiles the Sea Shepherd Society of radical environmentalists and the charismatic captain Paul Watson.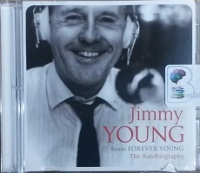 Forever Young - The Autobiography written by Jimmy Young performed by Jimmy Young on CD (Abridged)£9.99
With a record five-and-a-half million listeners and thirty years as BBC Radio 2's top presenter, Sir Jimmy Young left the BBC at Christmas 2002. It was a controversial departure behind which lies a story he is only now prepared to reveal. In an extraordinary career which first brought him fame ...
---
---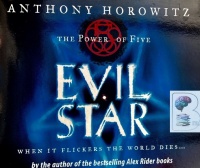 The Power of Five - Evil Star written by Anthony Horowitz performed by Paul Panting on CD (Unabridged)£9.99
In this unabridged reading by Paul Panting, fourteen-year-old Matt Freeman thinks his days of battling evil are over after his experiences at Raven's Gate. But soon he is pulled into another horrifying adventure when he discovers a second gate exists.
---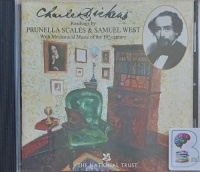 Charles Dickens Readings by Prunella Scales and Samuel West written by Charles Dickens performed by Prunella Scales and Samuel West on Audio CD (Abridged)£9.99
Actors Prunella Scales and Samuel West read the works of author Charles Dickens, with music of Dickens' time played on Victorian musical boxes and cylinder pianos alternates between the spoken work passages. It contains extracts from "Oliver Twist" (1839), "David Copperfield" (1850), "Little Dorrit" (1857), and the climax, three marvelous scenes from "Great Expectations" (1861).
---
---
Everneath written by Brodi Ashton performed by Katherine Fenton on Audio CD (Unabridged)£59.99
"Enthralling and suspenseful, EVERNEATH is pure indulgent escapism!" - Becca Fitzpatrick, NYT Bestselling Author of Hush, Hush Last spring, Nikki Beckett vanished, sucked into an underworld known as the Everneath, where immortals Feed on the emotions of despairing humans. Now she's returned- to her old life, her family, her friends- before being banished back to the underworld... this time forever. She has six months before the Everneath comes to claim her...
---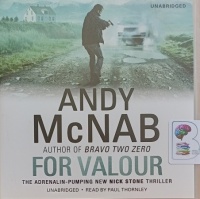 For Valour written by Andy McNab performed by Paul Thornley on Audio CD (Unabridged)£19.99
When a young trooper is shot in the head at the Regiment's renowned Killing House, Nick Stone is perfectly qualified to investigate the mysterious circumstances more deeply. He has just returned from Moscow – still trying to come to terms with the fact that his girlfriend and baby son are safer there without him – so combines an unrivalled understanding of the Special Forces landscape with a detachment that should allow him to remain in cover. But less than forty-eight...
---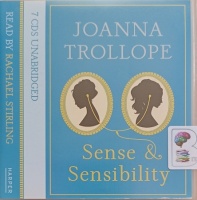 Sense and Sensibility written by Joanna Trollope performed by Rachael Sterling on Audio CD (Unabridged)£19.99
Joanna Trollope's much-anticipated contemporary reworking of Jane Austen's Sense and Sensibility will launch The Austen Project and be one of the most talked about books of 2013. Two sisters could hardly be more different. Elinor Dashwood, an architecture student, values discretion above all. Her impulsive sister Marianne displays her creativity everywhere as she dreams of going to art school. But when the family finds itself forced out of Norland Park, their beloved...
---
The Crazed written by Ha Jin performed by Norm Lee on Audio CD (Unabridged)£39.99
Best-selling, National Book Award-winning author Ha Jin displays his impressive storytelling gifts in this richly textured examination of contemporary China and the civil unrest at Tiananmen Square in 1989. Professor Yang, a respected literature scholar, suffers a stroke and is confined to a hospital bed. Now Jian Wan, Yang's brightest student and future son-in-law, must suspend his rigorous studies to care for his mentor. Jian dutifully keeps watch as Yang begins raving...
---
---
What Dreams May Come written by Richard Matheson performed by Robertson Dean on Audio CD (Unabridged)£39.99
What happens to us after we die? Chris Nielsen had no idea, until an unexpected accident cut his life short, separating him from his beloved wife, Annie. Now Chris must discover the true nature of life after death. But even heaven is not complete without Annie, and the divided soul mates will do anything to reach each other across the boundaries between life and death. When tragedy threatens to divide them forever, Chris risks his very soul to save Annie from an eternity...
---
Behind The Wall - A Journey Through China written by Colin Thubron performed by Kenneth Haigh on Cassette (Abridged)£39.99
A powerful unforgettable journey through China with one of our greatest travel writers. An achievement of great and lasting brilliance' Patrick Leigh Fermor Having learned Mandarin, and travelling alone by foot, bicycle and train, Colin Thubron set off on a 10,000 mile journey from Beijing to the borders of Burma. He travelled through the wind-swept wastes of the Gobi desert and finished at the far end of the Great Wall. What Thubron reveals is an astonishing diversity...
---
Cents and Sensibility written by Maggie Alderson performed by Nicky Talacko on Audio CD (Unabridged)£19.99
Here's a high-fashion, jet-setting novel from the best-selling author of Pants on Fire and Mad About the Boy. Stella Fain has a rule for men she likes: make them wait. But the gorgeous Jay proves an exception to the rule when he bowls Stella off her Prada wedges at a press junket on the Cote d'Azur. He might seem to have everything going for him, but Stella is about to realize that while jetset lifestyles can be fabulous, her career as a journalist isn't something she wants...
---
The Howards of Caxley written by Mrs Dora Saint as Miss Read performed by June Barrie on Audio CD (Unabridged)£39.99
The attractive town of Caxley became prosperous through its connection with the wool trade, and on market day it is a hive of activity as the townspeople and neighboring villages from Fairacre, Beech Green, and Bent come to shop, chat, and watch the world go by. Families have lived here for generations, but it is the story of the Norths and the Howards in particular that is told in this delightful book. "The Howards of Caxley begins on a fine May morning in the fateful year of...
---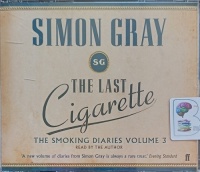 The Last Cigarette - The Smoking Diaries Volume 3 written by Simon Gray performed by Simon Gray on Audio CD (Abridged)£19.99
Simon Gray is determined to give up smoking. Really. At last. Can he kick the habit of sixty years? Will he, sometime soon, be able to leave his house without nervously feeling for his two packets of twenty and his two lighters, and add no more singes to his cardigan? As this wonderful, wayward record of Gray's life progresses, these questions are overtaken by much larger ones. What is that lady on the plane to Athens doing with her nose? What was sex like before 1963?
---
The Town written by Shaun Prescott performed by Tim Potter on Audio CD (Unabridged)£19.99
With this long-awaited and utterly unique debut novel, Shaun Prescott announces himself as a compelling new voice. The Town is magnetic, revealing the true depth of Australia: the good, the bad and the captivatingly ugly. But there had been a war. Everyone was certain of it, though it had been a long time since. This is Australia: an unnamed dead-end town in the heart of the outback. A young writer arrives in New South Wales to research local settlements that are slowly...
---
Wild Life written by Simon King performed by Simon King on Audio CD (Unabridged)£59.99
Even as a very young child, Simon King was passionate about the natural world. Being savaged by a rabid cheetah, charged at by rhinos and elephants and defecated upon by a long list of birds and other animals may sound like hell to some. But these, along with countless other experiences alongside all things furry, scaly, slimy and feathery have provided him with an enormously rich bank of tales to relive and retell. With his professional life starting aged ten, acting in a...
---