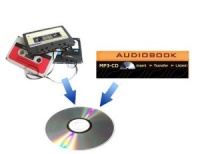 Very Large Fixed Price Audio Transfer Service£40.00
This is the fixed price £40.00 item to be used when ordering conversion of a 10-14 hour Audio Cassette or MP3 CD title.
---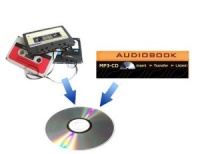 3 Hour Fixed Price Audio Transfer£15.00
This is the fixed price £15 item to be used when ordering conversion of a sub 3 hour Audio Cassette or MP3 CD title.
---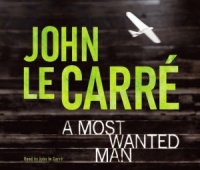 A Most Wanted Man written by John le Carre performed by John le Carre on CD (Abridged)£9.99
A half-starved young Russian man in a long black overcoat is smuggled into Hamburg at dead of night. He has an improbable amount of cash secreted in a purse round his neck. He is a devout Muslim. Or is he? He says his name is Issa.
---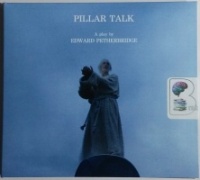 Pillar Talk - A Play written by Edward Petherbridge performed by Edward Petherbridge on CD (Unabridged)£14.99
Exclusive to Brainfood Audiobooks! Esteemed actor Edward (Nicholas Nickleby) Petherbridge uses the story of Symeon Stylites, the 5th century monk who lived on a pillar for thirty-six years, as a framework for an existential inquiry into imagination, belief, doubt, miracles and why one would live 'as I live.'
---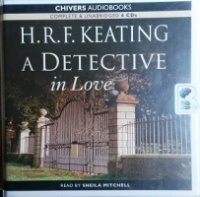 A Detective in Love written by H.R.F. Keating performed by Sheila Mitchell on CD (Unabridged)£9.99 - £14.99
DCI Harriet Martens is nicknamed the Hard Detective. But for Harriet, love proves more dangerous than any of her cases… Britain's number one tennis star, the beautiful Bubbles Xingara, has been murdered in the grounds of her luxurious house.
---
---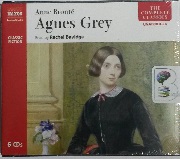 Agnes Grey written by Anne Bronte performed by Rachel Bavidge on CD (Unabridged)£24.99 - £29.99
For all those captivated by the trials of Jane Eyre, Anne Brontës heroine Agnes Grey is the ideal counterpoint. Agnes Grey is widely considered to be the best record of the precarious position of the governess in Victorian society, and the insolence, neglect and dependence that the gentle ....
The Stamp of Genius
We at Brainfood Audiobooks have been listening to audiobooks for well over 30 years. In our experience the greatest audiobooks are those that we come back to again and again. So, if you're looking for something different or just a view of what we at Brainfood Audiobooks consider to be the very best audiobooks we have ever encountered these are they.
These are audiobooks that break through the barriers of the genre and, through the audio format, show the stamp of genius.
We at Brainfood Audiobooks are constantly listening to a wide variety of titles, on all media types, and it has become clear, over the many years we have been listening, that a few titles stand out as possessing that extraordinary quality - a great story/text, a great performance and wide appeal!
Below we have a selection of these titles - which will, occasionally, grow as we listen to more titles but will definitely reduce as the books are purchased.
If anyone has a suggestion for this list please send us a message via the form on the left of this page.
Fairy Tales written by Terry Jones performed by Bob Hoskins, Helen Mirren, Michael Hordern and Joan Greenwood on CD (Unabridged)£29.99

Terry Jones, Joan Greenwood, Michael Hordern, Bob Hoskins, Helen Mirren and Tim Rice read of a collection of original fairy tales for 8 to 11-year-olds, written by master storyteller Terry Jones, introducing such bizarre creatures as the fly-by-night, the rainbow cat, and the wonderful cake-horse.
---
---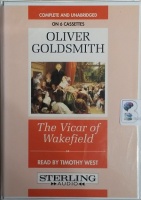 The Vicar of Wakefield written by Oliver Goldsmith performed by Timothy West on Cassette (Unabridged)£29.99
Another Genius Performance by Timothy West! The story opens in the country parsonage of Dr. Primrose, a kindly man who has a good heart, a good family, and a good income. Suddenly, his idyllic life is cruelly devastated by a series of misfortunes, and he ends up in prison. Yet, despite all this...
---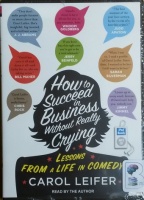 How to Succeed In Business Without Really Crying - Lessons From A Life in Comedy written by Carol Leifer performed by Carol Leifer and on MP3 CD (Unabridged)£19.99
For many years, television comedy was an exclusive boys' club-until a brilliant comedian named Carol Leifer came along, blazing a trail for funny women everywhere. From Late Night with David Letterman and Saturday Night Live to Seinfeld, The Ellen Show, and Modern Family, Carol has written for...
---
---
---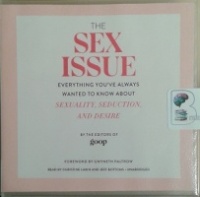 The Sex Issue - Everything You've Always Wanted to Know About Sexuality, Seduction and Desire written by Goop - The Editors performed by Christine Lakin and Jeff Bottoms on CD (Unabridged)£29.99
An eye-catching, conversation-sparking book that answers all your questions on sexuality, seduction, and sex by the editors of GOOP A beautifully illustrated, gift-y, sometimes shocking, fact-filled book that explores everything we've always wondered about sex and relationships, but may have been...
---
---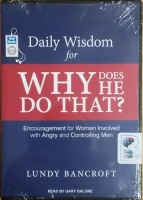 Daily Wisdom for Why Does He Do That? - Encouragement for Women Involved with Angry and Controlling Men written by Lundy Bancroft performed by Gary Galone on MP3 CD (Unabridged)£34.99
Even if you've read Why Does He Do That?, it may be hard to see the truth of what is happening to you. You may feel overwhelmed by confusion, loss, and fear, and find yourself looking away from the truth and falling back into traumatic patterns.Like a constant friend, this collection of meditations is a...