---
---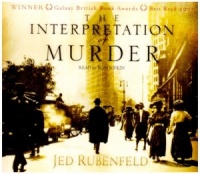 The Interpretation of Murder written by Jed Rubenfeld performed by Ron Rifkin on CD (Abridged)£4.99
A dazzling literary thriller - the story of Sigmund Freud assisting a Manhattan murder investigation. Think SHADOW OF THE WIND meets THE HISTORIAN. THE INTERPRETATION OF MURDER is an inventive tour de force inspired by Sigmund Freud's 1909 visit to America, accompanied by protégé and rival Carl Jung.
---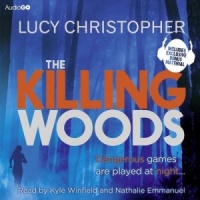 The Killing Woods written by Lucy Christopher performed by Kyle Winfield and Nethalie Emmanuel on CD (Unabridged)£4.99
Emily's dad is accused of murdering a teenage girl in the woods behind her house, the place she played in as a child.
She's sure he's innocent, but what did happen? Determined to find out, and afraid of what she might discover, Emily seeks out the boyfriend of the murdered girl.
---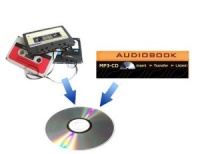 3 Hour Fixed Price Audio Transfer£15.00
This is the fixed price £15 item to be used when ordering conversion of a sub 3 hour Audio Cassette or MP3 CD title.
---
---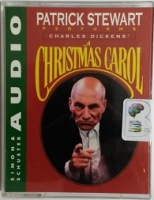 A Christmas Carol written by Charles Dickens performed by Patrick Stewart on Cassette (Abridged)£4.99
A wonderful dramatisation of this classic story. Discover the meanness of Scrooge, a man unable to participate in the joy of Christmas, his cruelty to Bob Cratchit and Tiny Tim, and his eventual redemption after the ghosts of Marley, Christmas Past, Present and Future visit him.
The Stamp of Genius
We at Brainfood Audiobooks have been listening to audiobooks for well over 30 years. In our experience the greatest audiobooks are those that we come back to again and again. So, if you're looking for something different or just a view of what we at Brainfood Audiobooks consider to be the very best audiobooks we have ever encountered these are they.
These are audiobooks that break through the barriers of the genre and, through the audio format, show the stamp of genius.
We at Brainfood Audiobooks are constantly listening to a wide variety of titles, on all media types, and it has become clear, over the many years we have been listening, that a few titles stand out as possessing that extraordinary quality - a great story/text, a great performance and wide appeal!
Below we have a selection of these titles - which will, occasionally, grow as we listen to more titles but will definitely reduce as the books are purchased.
If anyone has a suggestion for this list please send us a message via the form on the left of this page.
Fairy Tales written by Terry Jones performed by Bob Hoskins, Helen Mirren, Michael Hordern and Joan Greenwood on CD (Unabridged)£29.99

Terry Jones, Joan Greenwood, Michael Hordern, Bob Hoskins, Helen Mirren and Tim Rice read of a collection of original fairy tales for 8 to 11-year-olds, written by master storyteller Terry Jones, introducing such bizarre creatures as the fly-by-night, the rainbow cat, and the wonderful cake-horse.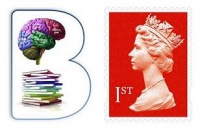 Additional Airmail Postage for Edward Petherbridges Gift to Austrilia£15.00
This is the Additional Postage charge for Edward Petherbridge's audiobook order as one item is required to be sent to Australia.
---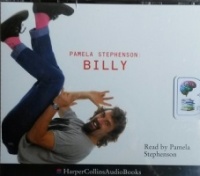 Billy written by Pamela Stephenson performed by Pamela Stephenson on CD (Abridged)£4.99
From welding to folk singing to comedy to writing to acting, Billy Connolly has proved his versatility and sheer determination. Here, his wife Pamela gives the reader an insider's view of this talented musician, singer, TV presenter, comedian and actor.
---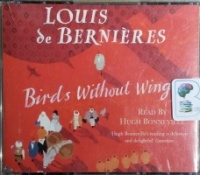 Birds Without Wings written by Louis de Bernieres performed by Hugh Bonneville on CD (Abridged)£6.99
Birds Without Wings tells of the inhabitants of a small coastal town in south-west Anatolia in the dying days of the Ottoman empire. When jihad is declared against the Allies the young men of the town are sent to war. Karatavuk soon finds himself at Gallipoli where he experiences the intimate brutality...
---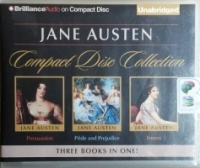 Jane Austen Collection - Persuasion - Pride and Prejudice - Emma written by Jane Austen performed by Sharon Williams and Michael Page on CD (Unabridged)£39.99
PERSUASION Anne Elliot is a young woman of perfect breeding and unwavering integrity. Seven years after she is persuaded to reject Captain Wentworth''s offer of marriage, her feelings for him are still strong. By the time she realizes this, Wentworth seems to only have eyes for the attractive...
---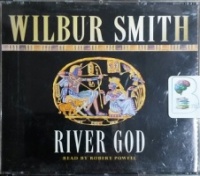 River God written by Wilbur Smith performed by Robert Powell on CD (Abridged)£4.99
At the festival of Osiris, loyal subjects of the Pharaoh gather to pay homage to their leader. Only Taita - a wise and formidably gifted enunch slave - sees him as a symbol of the kingdon's fading glory. Danger surounds all those who oppose the ruling elite. But together with his proteges, Lostris ...
---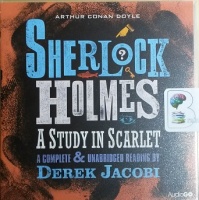 Sherlock Holmes - A Study in Scarlet written by Arthur Conan Doyle performed by Derek Jacobi on CD (Unabridged)£9.99
'There's the scarlet thread of murder running through the colourless skein of life, and our duty is to unravel it, and isolate it, and expose every inch of it'. Arriving in the wilderness of London and in need of lodgings, Dr John Watson finds himself living at 221B Baker Street with one Sherlock Holmes.
---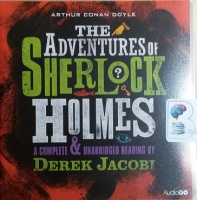 Sherlock Holmes - The Adventures of Sherlock Holmes written by Arthur Conan Doyle performed by Derek Jacobi on CD (Unabridged)£19.99
A collection of Sherlock Holmes mystery adventures includes "A Scandal in Bohemia," "The Red-Headed League," "The Speckled Band," and "The Beryl Coronet."
---
---