The Stamp of Genius
We at Brainfood Audiobooks have been listening to audiobooks for well over 30 years. In our experience the greatest audiobooks are those that we come back to again and again. So, if you're looking for something different or just a view of what we at Brainfood Audiobooks consider to be the very best audiobooks we have ever encountered these are they.
These are audiobooks that break through the barriers of the genre and, through the audio format, show the stamp of genius.
We at Brainfood Audiobooks are constantly listening to a wide variety of titles, on all media types, and it has become clear, over the many years we have been listening, that a few titles stand out as possessing that extraordinary quality - a great story/text, a great performance and wide appeal!
Below we have a selection of these titles - which will, occasionally, grow as we listen to more titles but will definitely reduce as the books are purchased.
If anyone has a suggestion for this list please send us a message via the form on the left of this page.
Fairy Tales written by Terry Jones performed by Bob Hoskins, Helen Mirren, Michael Hordern and Joan Greenwood on CD (Unabridged)£9.99 - £29.99

Terry Jones, Joan Greenwood, Michael Hordern, Bob Hoskins, Helen Mirren and Tim Rice read of a collection of original fairy tales for 8 to 11-year-olds, written by master storyteller Terry Jones, introducing such bizarre creatures as the fly-by-night, the rainbow cat, and the wonderful cake-horse.
Great New Titles
---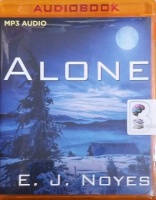 Alone written by E.J. Noyes performed by Abby Craden on MP3 CD (Unabridged)£19.99
Half a million dollars will be Celeste Thorne's reward for spending four years of her life in total isolation. No faces. No voices. No way to leave. Since Celeste has never really worried about being alone, the generous paycheck she'll receive for her participation in the solitary psychological experiment seems like...
---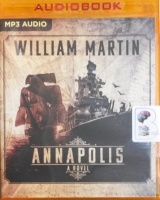 Annaplois written by William Martin performed by John Pruden on MP3 CD (Unabridged)£19.99
From the days of pirate raids on the Chesapeake to swift-boat actions in Vietnam, the Staffords and their traditional rivals, the Parrishes, struggle with foreign enemies and each other to build a navy and a nation. They march across the deserts of Tripoli, sail into the South Seas to battle the British and dally with...
---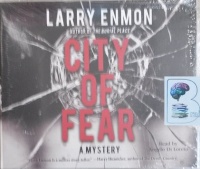 City of Fear - A Mystery written by Larry Enmon performed by Angelo Di Loreto on MP3 CD (Unabridged)£14.99
The unexpected killing of Dallas drug king-pin Ricardo Salazar sets everyone on edge. A New York crime family is up in arms about the loss of a major narcotics supplier. The Dallas Police dread the ensuing gang war, but Detectives Rob Soliz and Frank Pierce were on the scene at the time of the shooting.
---
---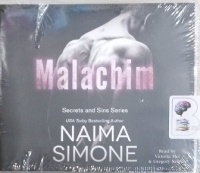 Malachim - Secrets and Sins Series written by Naima Simone performed by Victoria Mei and Gregory Salinas on MP3 CD (Unabridged)£9.99
Boston attorney Malachim Jerrod doesn't trust anyone. His father and his ex-fiancé taught him that hard lesson. So when a beautiful stranger arrives on his doorstep his first reaction is to back away - far away. Danielle Warren wants a job, but his law business is falling apart, and her credentials are bare-bones...
---
---
---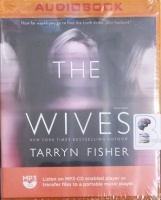 The Wives written by Tarryn Fisher performed by Lauren Fortgang on MP3 CD (Unabridged)£19.99
Imagine that your husband has two other wives. You've never met the other wives. None of you know each other, and because of this unconventional arrangement, you can see your husband only one day a week. But you love him so much you don't care. Or at least that's what you've told yourself.