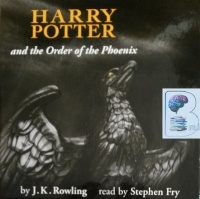 Harry Potter and the Order of the Phoenix (Adult Packaging) written by J K Rowling performed by Stephen Fry on CD (Unabridged)£36.99 - £39.99
A Genius Performance by Stephen Fry! There is a door at the end of a silent corridor. And it's haunting Harry Potter's dreams. Why else would he be waking in the middle of the night, screaming in terror? Here are just a few things on Harry's mind - A Defense Against the Dark Arts teacher with a personality like...
---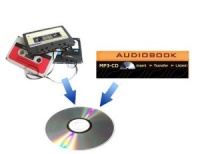 Large Fixed Price Audio Transfer Service£35.00
This is the fixed price £35.00 item to be used when ordering conversion of a 6-9 hour Audio Cassette or MP3 CD title.
---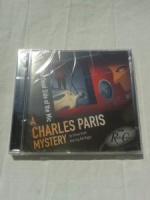 A Charles Paris Mystery - The Dead Side of the Mic written by Simon Brett performed by BBC Full Cast Dramatisation and Bill Nighy on CD (Unabridged)£14.99
Actor and reluctant sleuth Charles Paris is facing chaos on the domestic front.
He's lodging with his ex-wife Frances, and now their pregnant daughter has moved in as well.
---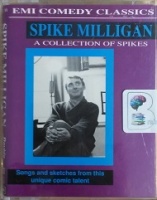 A Collection of Spikes written by Spike Milligan performed by Spike Milligan on Cassette (Unabridged)£9.99
A great collection of 44 sketches and other pieces from this extraordinary performer
---
---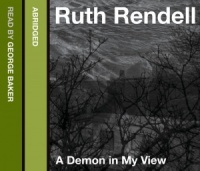 A Demon in My View written by Ruth Rendell performed by George Baker on CD (Abridged)£11.99 - £14.99
Her white face, beautiful, unmarked by any flaw of skin or feature, stared blankly back at him. He fancied that she had cringed, her slim body pressing further into the wall behind her. He didn't speak. He had never known how to talk to women.
---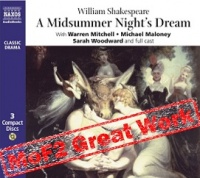 A Midsummer Night's Dream written by William Shakespeare performed by Naxos Dramatization and Warren Michell on CD (Unabridged)£7.99
A blend of comedy, magic, mystery, mischief and a satisfying set of contrasts make this one of Shakespeare's most popular plays.
The Stamp of Genius
We at Brainfood Audiobooks have been listening to audiobooks for well over 30 years. In our experience the greatest audiobooks are those that we come back to again and again. So, if you're looking for something different or just a view of what we at Brainfood Audiobooks consider to be the very best audiobooks we have ever encountered these are they.
These are audiobooks that break through the barriers of the genre and, through the audio format, show the stamp of genius.
We at Brainfood Audiobooks are constantly listening to a wide variety of titles, on all media types, and it has become clear, over the many years we have been listening, that a few titles stand out as possessing that extraordinary quality - a great story/text, a great performance and wide appeal!
Below we have a selection of these titles - which will, occasionally, grow as we listen to more titles but will definitely reduce as the books are purchased.
If anyone has a suggestion for this list please send us a message via the form on the left of this page.
Fairy Tales written by Terry Jones performed by Bob Hoskins, Helen Mirren, Michael Hordern and Joan Greenwood on CD (Unabridged)£9.99 - £29.99

Terry Jones, Joan Greenwood, Michael Hordern, Bob Hoskins, Helen Mirren and Tim Rice read of a collection of original fairy tales for 8 to 11-year-olds, written by master storyteller Terry Jones, introducing such bizarre creatures as the fly-by-night, the rainbow cat, and the wonderful cake-horse.
Great New Titles
---
---
---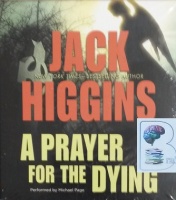 A Prayer for the Dying written by Jack Higgins performed by Michael Page on Audio CD (Unabridged)£19.99
An ex-IRA soldier must save a priest targeted for elimination to gain absolution for his violent past. Everyone has demons to overcome, but Martin Fallon has more than most. A ruthless hitman and executioner for the IRA, Fallon is haunted by a mistake that led to the explosion of a school bus full of children.
---
---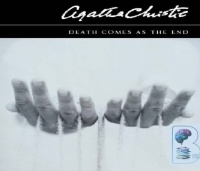 Death Comes As The End written by Agatha Christie performed by Jenny Funnell on CD (Abridged)£9.99
It is Egypt, 2000 BC, where death gives meaning to life. At the foot of a cliff lies the broken, twisted body of Nofret, concubine to a Ka-priest. Young, beautiful, and venomous, most agree that she deserved to die like a snake.
---
---
---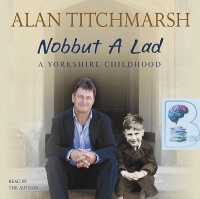 Nobbut A Lad written by Alan Titchmarsh performed by Alan Titchmarsh on CD (Abridged)£4.99
In this warm, tender, wonderfully evocative and often hilarious memoir, one of the best-loved men in Britain brilliantly recalls his childhood in the Yorkshire of the 1950s.
A Joy from beginning to end - a classic childhood memoir!