The Stamp of Genius
We at Brainfood Audiobooks have been listening to audiobooks for well over 30 years. In our experience the greatest audiobooks are those that we come back to again and again. So, if you're looking for something different or just a view of what we at Brainfood Audiobooks consider to be the very best audiobooks we have ever encountered these are they.
These are audiobooks that break through the barriers of the genre and, through the audio format, show the stamp of genius.
We at Brainfood Audiobooks are constantly listening to a wide variety of titles, on all media types, and it has become clear, over the many years we have been listening, that a few titles stand out as possessing that extraordinary quality - a great story/text, a great performance and wide appeal!
Below we have a selection of these titles - which will, occasionally, grow as we listen to more titles but will definitely reduce as the books are purchased.
If anyone has a suggestion for this list please send us a message via the form on the left of this page.
Fairy Tales written by Terry Jones performed by Bob Hoskins, Helen Mirren, Michael Hordern and Joan Greenwood on CD (Unabridged)£9.99 - £29.99

Terry Jones, Joan Greenwood, Michael Hordern, Bob Hoskins, Helen Mirren and Tim Rice read of a collection of original fairy tales for 8 to 11-year-olds, written by master storyteller Terry Jones, introducing such bizarre creatures as the fly-by-night, the rainbow cat, and the wonderful cake-horse.
Great New Titles
---
---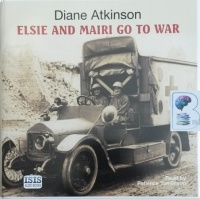 Elsie and Mairi Go To War written by Diane Atkinson performed by Patience Tomlinson on CD (Unabridged)£59.99
When they met at a motorcycle club in 1912, Elsie Knocker was a 30-year-old motorcycling divorcee dressed in bottle-green Dunhill leathers, and Mairi Chisholm was a brilliant 18-year old mechanic, living at home and borrowing tools from her brother. Little did they know that theirs was to become one of...
---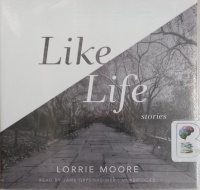 Like Life stories written by Lorrie Moore performed by Jane Oppenheimer on CD (Unabridged)£39.99
In Like Life's eight exquisite stories, Lorrie Moore's characters stumble through their daily existence. These men and women, unsettled and adrift and often frightened, can't quite understand how they arrived at their present situations. Harry has been reworking a play for years in his apartment near Times...
---
---
---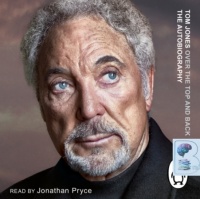 Tom Jones - Over the Top and Back Again - The Autobiography written by Tom Jones performed by Jonathan Pryce on CD (Unabridged)£29.99
Across six decades, Sir Tom Jones has maintained a vital career in a risky, unstable business notorious for the short lives of its artists. With a drive that comes from nothing but the love for what he does, he breaks through and then wrestles with the vagaries of the music industry, the nature of success and its...
---
---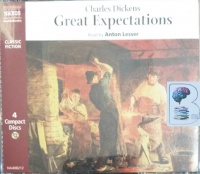 Great Expectations written by Charles Dickens performed by Anton Lesser on CD (Abridged)£19.99
An unknown benefactor provides Philip Pirrip with the chance to escape his poor upbringing. Aspiring to be a gentleman, and encouraged by his expectations of wealth, he abandons his friends and moves to London. His expectations prove to be unfounded however, and he must return home penniless.