The Stamp of Genius
We at Brainfood Audiobooks have been listening to audiobooks for well over 30 years. In our experience the greatest audiobooks are those that we come back to again and again. So, if you're looking for something different or just a view of what we at Brainfood Audiobooks consider to be the very best audiobooks we have ever encountered these are they.
These are audiobooks that break through the barriers of the genre and, through the audio format, show the stamp of genius.
We at Brainfood Audiobooks are constantly listening to a wide variety of titles, on all media types, and it has become clear, over the many years we have been listening, that a few titles stand out as possessing that extraordinary quality - a great story/text, a great performance and wide appeal!
Below we have a selection of these titles - which will, occasionally, grow as we listen to more titles but will definitely reduce as the books are purchased.
If anyone has a suggestion for this list please send us a message via the form on the left of this page.
Fairy Tales written by Terry Jones performed by Bob Hoskins, Helen Mirren, Michael Hordern and Joan Greenwood on CD (Unabridged)£29.99

Terry Jones, Joan Greenwood, Michael Hordern, Bob Hoskins, Helen Mirren and Tim Rice read of a collection of original fairy tales for 8 to 11-year-olds, written by master storyteller Terry Jones, introducing such bizarre creatures as the fly-by-night, the rainbow cat, and the wonderful cake-horse.
---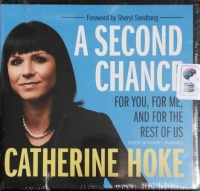 A Second Chance - For You, For Me and For the Rest of US written by Catherine Hoke performed by Catherine Hoke on CD (Unabridged)£9.99
What if you were only known for the worst thing you've ever done? For millions of Americans, this isn't just a hypothetical nightmare. Not only does the United States have the highest rate of incarceration in the world, it also makes certain that the stigma of a felony conviction follows people who have already..
---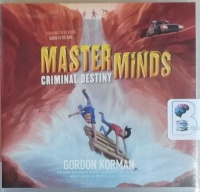 Masterminds - Criminal Destiny written by Gordon Korman performed by Ramon De Campo, Tarah Consoli, Kelly Jean Badgley and Mike Rylander on CD (Unabridged)£9.99
The clones of Project Osiris are free - but they're being hunted.... After their narrow escape from their "perfect" hometown, Eli, Tori, Amber, and Malik are finally in the real world and determined to expose the leaders of Serenity. They decide to track down Tamara Dunleavy, the mysterious billionaire and ...
---
---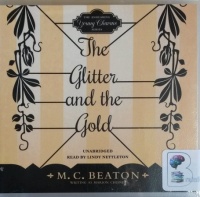 The Glitter and the Gold - Young Charms Series written by M.C. Beaton writing as Marion Chesney performed by Lindy Nettleton on CD (Unabridged)£19.99
Fanny and her bridegroom had been tricked. Both sets of parents had decided to recoup their familes' losses by marrying their children to a wealthy neighbour. But niether family had a penny to their name. As they set out to help each other find a partner with money, they discover that true love might...
---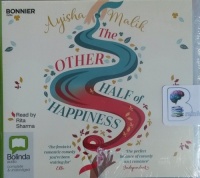 The Other Half of Happiness written by Ayisha Malik performed by Rita Sharma on CD (Unabridged)£9.99
The hilarious new novel from the acclaimed author of Sofia Khan Is Not Obliged. Sofia Khan is just married. But no-one told her life was going to be this way.... Her living situation is in dire straits, her husband Conall is distant and his annoyingly attractive colleague is ringing all sorts of alarm bells.
---
---
---