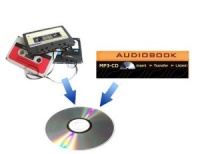 3 Hour Fixed Price Audio Transfer£10.00
This is the fixed price £10 item to be used when ordering conversion of a sub 3 hour Audio Cassette or MP3 CD title.
---
---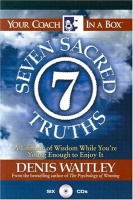 The Seven Sacred Truths - A LIfetime of Wisdom while You're Young Enough to Enjoy It! written by Denis Waitley performed by Denis Waitley on CD (Abridged)£9.99
If wisdom can only be gained through experience, our elders are clearly our greatest resource. Recent Gallup polls reveal that the "greatest generation" experience more calm, compassion, peace, comfort, contentment, and happiness than the rest of the population.
---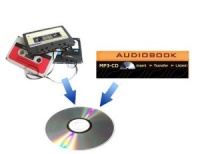 Very Large Fixed Price Audio Transfer Service£35.00
This is the fixed price £35.00 item to be used when ordering conversion of a 10-14 hour Audio Cassette or MP3 CD title.
---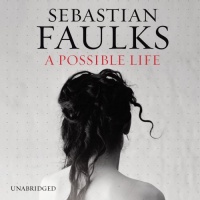 A Possible Life written by Sebastian Faulks performed by Lucy Briers, Rupert Degas and Christian Rodska, Sian Thomas and Samuel West on CD (Unabridged)£6.99
Terrified, a young prisoner in the Second World War closes his eyes and pictures himself going out to bat on a sunlit cricket ground in Hampshire. Across the courtyard in a Victorian workhouse, a father too ashamed to acknowledge his son. A skinny girl steps out of a Chevy with a guitar; her voice sends shivers through the skull.
---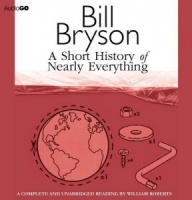 A Short History of Nearly Everything written by Bill Bryson performed by William Roberts on CD (Unabridged)£19.99 - £29.99
In A Short History of Nearly Everything, beloved author Bill Bryson confronts his greatest challenge yet: to understand—and, if possible, answer—the oldest, biggest questions we have posed about the universe and ourselves.
---
---

Angela's Ashes written by Frank McCourt performed by Frank McCourt on CD (Abridged)£5.99
"When I look back on my childhood I wonder how I managed to survive at all. It was, of course, a miserable childhood: the happy childhood is hardly worth your while.
The Stamp of Genius
We at Brainfood Audiobooks have been listening to audiobooks for well over 30 years. In our experience the greatest audiobooks are those that we come back to again and again. So, if you're looking for something different or just a view of what we at Brainfood Audiobooks consider to be the very best audiobooks we have ever encountered these are they.
These are audiobooks that break through the barriers of the genre and, through the audio format, show the stamp of genius.
We at Brainfood Audiobooks are constantly listening to a wide variety of titles, on all media types, and it has become clear, over the many years we have been listening, that a few titles stand out as possessing that extraordinary quality - a great story/text, a great performance and wide appeal!
Below we have a selection of these titles - which will, occasionally, grow as we listen to more titles but will definitely reduce as the books are purchased.
If anyone has a suggestion for this list please send us a message via the form on the left of this page.
Fairy Tales written by Terry Jones performed by Bob Hoskins, Helen Mirren, Michael Hordern and Joan Greenwood on CD (Unabridged)£49.99

Terry Jones, Joan Greenwood, Michael Hordern, Bob Hoskins, Helen Mirren and Tim Rice read of a collection of original fairy tales for 8 to 11-year-olds, written by master storyteller Terry Jones, introducing such bizarre creatures as the fly-by-night, the rainbow cat, and the wonderful cake-horse.
---
---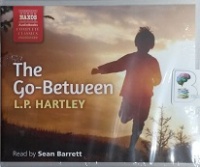 The Go-Between written by L.P. Hartley performed by Sean Barrett on CD (Unabridged)£39.99
"The past is a foreign country: they do things differently there." Haunting, moving, evocative, The Go-Between is L.P. Hartley's heart-breaking novel about social constraints and childhood innocence. During the long hot summer of 1900, young Leo Colston is invited to stay for a month at a lordly....
---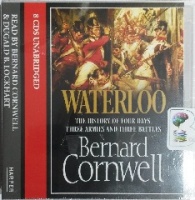 Waterloo written by Bernard Cornwell performed by Bernard Cornwell and Dugald B. Lockhart on CD (Unabridged)£19.99
On the 18th June 1815 the armies of France, Britain and Prussia descended upon a quiet valley south of Brussels. In the previous three days the French army had beaten the British at Quatre-Bras and the Prussians at Ligny. The Allies were in retreat.
---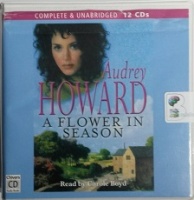 A Flower in Season written by Audrey Howard performed by Carole Boyd on CD (Unabridged)£14.99
Briony Marsden has led a hard life, forced to do the work of a grown man while enduring her drunkard father's taunts and blows. But when he goes too far one day, her fate becomes even worse as she makes her way alone in a heartless world.
---
---
---
---
---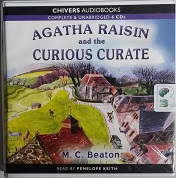 Agatha Raisin and the Curious Curate written by M.C. Beaton performed by Penelope Keith on CD (Unabridged)£39.99
The third volume of the M.C. Beaton mystery series, starring Penelope Keith. When the village curate is found murdered, retired PR guru Agatha Raisin vows to bring his killer to justice, particularly if the investigation also brings her closer to her handsome next-door neighbour, Colonel Lacey.