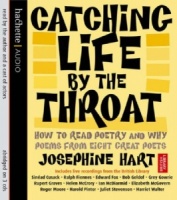 Catching Life by the Throat written by Josephine Hart performed by Famous British Actors on CD (Abridged)£7.99 - £14.99
A Magnificent production for anyone interested in poetry! This set features live recordings from the Josephine Hart Poetry Hour: Eight of the greatest poets in the English language.
---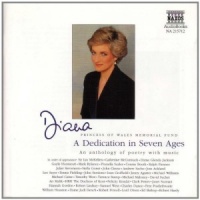 Diana - A Dedication in Seven Ages written by Various Famous Poets performed by Various Famous Actors on CD (Abridged)£5.99
An anthology of poetry accompanied by classical music, based on Lord Owen's "Seven Ages: Poetry for a Lifetime".
The CDs feature over 100 poems read by 40 actors.
They include: Michael Caine reading Rudyard Kipling's "If"; Ralph Fiennes reading Thomas Hood's "I Remember, I Remember"; John Cleese reading "The Owl and the Pussycat"; and Pete Postlethwaite reading "Kubla Khan".
---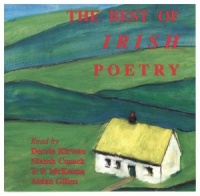 The Best of Irish Poetry written by Various performed by Various Famous Actors on CD (Abridged)£9.99
A fantastic collection of Irish poetry including poems by Oscar Wilde, W.B. Yeats, Seamus Heaney, James Joyce and many others.
Poems are read by Niamh Cusack, Dervla Kirwan, T.P. McKenna and Aidan Gillen.
---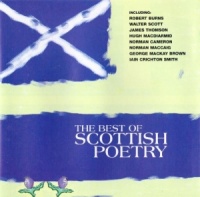 The Best Scottish Poetry written by Various Scottish Poets performed by Alan Cumming, Hannah Gordon, Daniela Nardini and David Rintoul on CD (Abridged)£5.99
A Genius Performance by David Rintoul!
A brilliant selection of great poetry by some of the very best Scottish poets including Robert Burns, Sir Walter Scott, James Thomson and Hugh MacDiarmid.
---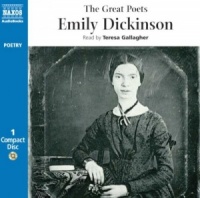 The Great Poets - Emily Dickinson written by Emily Dickinson performed by Teresa Gallagher on CD (Unabridged)£5.99
Some of the finest poems by Emily Dickinson (1830-1886), a unique voice in American poetry. She is known for her short poems, full of acute observations and deft use of language.
---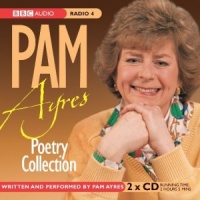 The Pam Ayres Poetry Collection written by Pam Ayres performed by Pam Ayres on CD (Unabridged)£8.99
Writer, poet and broadcaster Pam Ayres has been making her fans smile for more than 30 years since her first television appearance on Opportunity Knocks. This audiobook contains a collection of her poetry.
---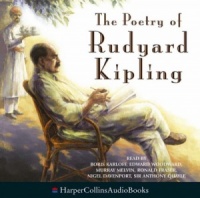 The Poetry of Rudyard Kipling written by Rudyard Kipling performed by Various Famous Actors, Edward Woodward, Anthony Quayle and Boris Karloff on CD (Abridged)£33.99
There is in the eminently quotable lines of Kipling's poetry a varying shimmer of greatness. His poems convey strong emotions of bitterness, humanity and sentiment. They are poems of kinship with humankind, of nobility, of reflected glory and the futilities of our own time.
---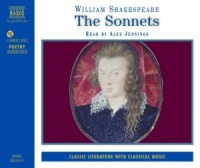 The Sonnets written by William Shakespeare performed by Alex Jennings on CD (Unabridged)£3.99
This new edition focuses on the Sonnets as poetry - sometimes strikingly individual poems, but often subtly interlinked in thematic, imagistic and other groupings.
---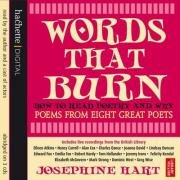 Words that Burn written by Josephine Hart performed by Various Famous Actors on CD (Abridged)£11.99 - £24.99
More wonderful Poetry from Milton, Byron, Keats, Shelley, Browning, Frost and Lowell.
Performed genius actors including Eileen Atkins, Nancy Carroll, Alan Cox, Charles Dance, Joanna David, Lindsay Duncan, Edward Fox, Emilia Fox, Robert Hardy, Tom Hollander, Jeremy Irons, Felicity Kendall, Elizabeth McGovern, Mark Strong, Dominic West, Greg Wise
Breaking News -
Gravity Waves Discovered
After yesterday's announcement of the discovery of Gravity Waves
we thought it might be time to take another look at
Astronomy, Black Holes and what we really know about the Universe!
A Short History of Nearly Everything written by Bill Bryson performed by William Roberts on CD (Unabridged)£24.99 - £29.99

In A Short History of Nearly Everything, beloved author Bill Bryson confronts his greatest challenge yet: to understand—and, if possible, answer—the oldest, biggest questions we have posed about the universe and ourselves.

The Universe in a Nutshell written by Stephen Hawking performed by Simon Prebble on Cassette (Unabridged)£6.99

Unravelling the latest amazing breakthroughs in theoretical physics, Stephen Hawking guides the reader through the evolution of Einsteinian physics to a universe of ten dimensions and a so-called theory of everything.
Stamp of Genius Collection
Fairy Tales written by Terry Jones performed by Bob Hoskins, Helen Mirren, Michael Hordern and Joan Greenwood on CD (Unabridged)£49.99

Terry Jones, Joan Greenwood, Michael Hordern, Bob Hoskins, Helen Mirren and Tim Rice read of a collection of original fairy tales for 8 to 11-year-olds, written by master storyteller Terry Jones, introducing such bizarre creatures as the fly-by-night, the rainbow cat, and the wonderful cake-horse.
---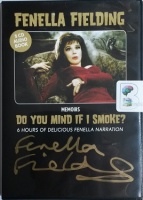 Do You Mind If I Smoke written by Fenella Fielding performed by Fenella Fielding on CD (Unabridged)£24.99
Do You Mind If I Smoke? is the astonishing and often hilarious life story of a national treasure, told for the first time in a special edition hardback book to be published on the eve of actress Fenella Fielding's 90th birthday this November.
---
---
---
---
---
---
---
---
---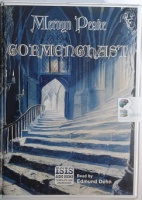 Gormenghast written by Mervyn Peake performed by Edmund Dehn on Cassette (Unabridged)£49.99
Titus Groan is seven years old. Lord and heir to the crumbling castle Gormenghast. Gothic labyrinth of roofs and turrets, cloisters and corridors, stairwells and dungeons, it is also the cobwebbed kingdom of Byzantine government and age-old rituals, a world primed to implode beneath the weight of ...
---