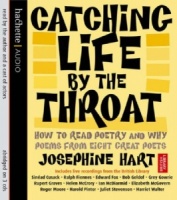 Catching Life by the Throat written by Josephine Hart performed by Famous British Actors on CD (Abridged)£7.99 - £14.99
A Magnificent production for anyone interested in poetry! This set features live recordings from the Josephine Hart Poetry Hour: Eight of the greatest poets in the English language.
---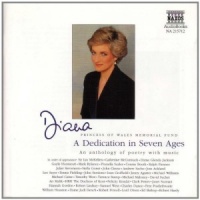 Diana - A Dedication in Seven Ages written by Various Famous Poets performed by Various Famous Actors on CD (Abridged)£5.99
An anthology of poetry accompanied by classical music, based on Lord Owen's "Seven Ages: Poetry for a Lifetime".
The CDs feature over 100 poems read by 40 actors.
They include: Michael Caine reading Rudyard Kipling's "If"; Ralph Fiennes reading Thomas Hood's "I Remember, I Remember"; John Cleese reading "The Owl and the Pussycat"; and Pete Postlethwaite reading "Kubla Khan".
---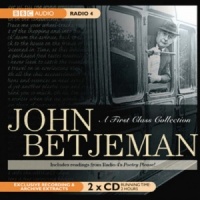 John Betjeman - A First Class Collection written by John Betjeman performed by John Betjeman on CD (Abridged)£11.99 - £14.99
Sir John Betjeman's unique relationship with the BBC left a lasting legacy of poetry, readings and performances. "A First Class Collection" features a selection of some of his most memorable and best-loved poetry.
---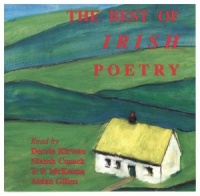 The Best of Irish Poetry written by Various performed by Various Famous Actors on CD (Abridged)£9.99
A fantastic collection of Irish poetry including poems by Oscar Wilde, W.B. Yeats, Seamus Heaney, James Joyce and many others.
Poems are read by Niamh Cusack, Dervla Kirwan, T.P. McKenna and Aidan Gillen.
---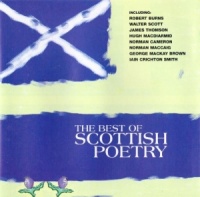 The Best Scottish Poetry written by Various Scottish Poets performed by Alan Cumming, Hannah Gordon, Daniela Nardini and David Rintoul on CD (Abridged)£5.99
A Genius Performance by David Rintoul!
A brilliant selection of great poetry by some of the very best Scottish poets including Robert Burns, Sir Walter Scott, James Thomson and Hugh MacDiarmid.
---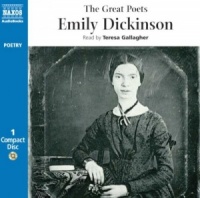 The Great Poets - Emily Dickinson written by Emily Dickinson performed by Teresa Gallagher on CD (Unabridged)£5.99
Some of the finest poems by Emily Dickinson (1830-1886), a unique voice in American poetry. She is known for her short poems, full of acute observations and deft use of language.
---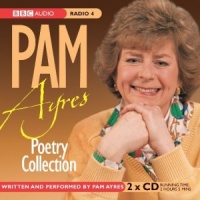 The Pam Ayres Poetry Collection written by Pam Ayres performed by Pam Ayres on CD (Unabridged)£8.99
Writer, poet and broadcaster Pam Ayres has been making her fans smile for more than 30 years since her first television appearance on Opportunity Knocks. This audiobook contains a collection of her poetry.
---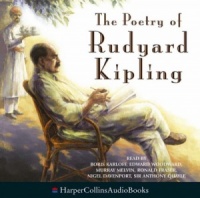 The Poetry of Rudyard Kipling written by Rudyard Kipling performed by Various Famous Actors, Edward Woodward, Anthony Quayle and Boris Karloff on CD (Abridged)£33.99
There is in the eminently quotable lines of Kipling's poetry a varying shimmer of greatness. His poems convey strong emotions of bitterness, humanity and sentiment. They are poems of kinship with humankind, of nobility, of reflected glory and the futilities of our own time.
---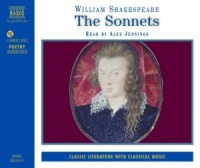 The Sonnets written by William Shakespeare performed by Alex Jennings on CD (Unabridged)£3.99
This new edition focuses on the Sonnets as poetry - sometimes strikingly individual poems, but often subtly interlinked in thematic, imagistic and other groupings.
---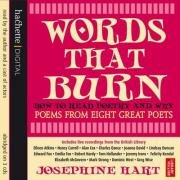 Words that Burn written by Josephine Hart performed by Various Famous Actors on CD (Abridged)£11.99 - £24.99
More wonderful Poetry from Milton, Byron, Keats, Shelley, Browning, Frost and Lowell.
Performed genius actors including Eileen Atkins, Nancy Carroll, Alan Cox, Charles Dance, Joanna David, Lindsay Duncan, Edward Fox, Emilia Fox, Robert Hardy, Tom Hollander, Jeremy Irons, Felicity Kendall, Elizabeth McGovern, Mark Strong, Dominic West, Greg Wise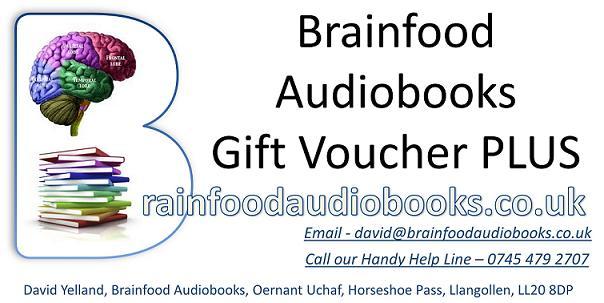 Our Gift Voucher Plus is a voucher that gives you Extra!
We at Brainfood Audiobooks are always looking for new ways to help our wonderful Customers. This idea came to us as a response to a card we send out with all our orders. Our thanks, and a free audiobook, go to that brilliant Customer.
Most gift vouchers don't give you extra. The Brainfood Audiobooks Gift Voucher PLUS is different.
The First Difference
Once you have purchased your Brainfood Audiobooks Gift Voucher Plus you will be locking in a 10% Bonus on the value you have purchased!
That means you can buy a £50 Gift Voucher and it will cost just £45.
The Second Difference
It can also be used at any time, so it will work on any of our Discounts or Promotions including earning Loyalty Points on your purchase!
Vouchers are available in 3 denominations, £10, £20 and £50. Once purchased Gift Vouchers can not be reverted back into cash.
The Brainfood Audiobooks Gift Voucher PLUS - Gives to the Giver and the Receiver!
A Brainfood Audiobooks Gift Voucher makes a lot of sense for both the Buyer and the Receiver and yes, it is possible to buy them for your own use.....
Stamp of Genius Collection
Fairy Tales written by Terry Jones performed by Bob Hoskins, Helen Mirren, Michael Hordern and Joan Greenwood on CD (Unabridged)£49.99

Terry Jones, Joan Greenwood, Michael Hordern, Bob Hoskins, Helen Mirren and Tim Rice read of a collection of original fairy tales for 8 to 11-year-olds, written by master storyteller Terry Jones, introducing such bizarre creatures as the fly-by-night, the rainbow cat, and the wonderful cake-horse.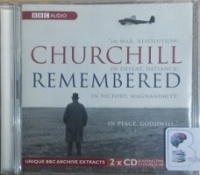 Churchill Remembered written by BBC Radio Archive performed by Winston Churchill and Tim Piggot-Smith on CD (Abridged)£19.99
'We Churchills die at forty,' said Winston in 1908, 'and I want to put something more on the slate before then.' By the time he died in 1965, the slate was full. From his earliest days Churchill was an ambitious character, eager for action. He achieved fame and popularity through his dispatches from the...
---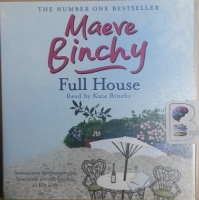 Full House written by Maeve Binchy performed by Kate Binchy on CD (Unabridged)£24.99
Dee loves her children very much, but now they are all grown up, shouldn't they leave home? Rosie moved out when she got married, but it didn't work out, so now she is back with her parents. Helen is a teacher, and doesn't earn enough for a place of her own.
---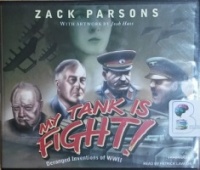 My Tank is Fight! written by Zack Parsons performed by Patrick Lawlor on CD (Unabridged)£24.99
My Tank Is Fight! contains a humorous and exciting examination of twenty real inventions from World War II that never saw the light of day. Each entry includes full technical details, a complete development history, in-depth analysis, and a riveting fictionalized account of the invention's success...
---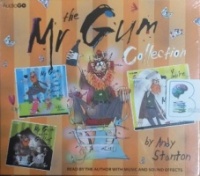 The Mr Gum Collection Volume 1 written by Andy Stanton performed by Andy Stanton on CD (Unabridged)£19.99
6 CD boxed set read by the author Andy Stanton ~ Includes ; You're a Bad Man Mr Gum! ~ Mr Gum and the Biscuit Billionaire ~ Mr Gum and the Goblins ~
---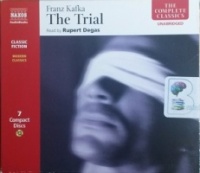 The Trial written by Franz Kakfa performed by Rupert Degas on CD (Unabridged)£19.99
Josef K, 30, lives in a large town in an unspecified country. He is summonsed to answer a charge and appears in the court room for his trial. Franz Kafka evokes all the reality of trial without any of the specifics in a society that seems to have degraded into chaos: squalid environment, rats, yellow...
---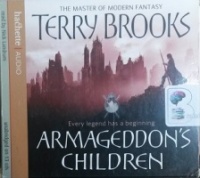 Armageddon's Children written by Terry Brooks performed by Nick Landrum on CD (Unabridged)£19.99
Terry Brooks' Shannara series, launched in 1977 with THE SWORD OF SHANNARA, is a landmark in the fantasy genre and remains one of the bestselling fantasy series of all time. With this new series, a new chapter in the Shannara legend begins.
---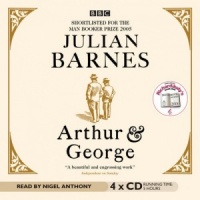 Arthur and George written by Julian Barnes performed by Nigel Anthony on CD (Abridged)£4.99
A Genius Performance by Nigel Anthony! Julian Barnes' Man Booker Prize-shortlisted novel is based on Arthur Conan Doyle's extraordinary real-life fight for justice. 'Julian Barnes...has taken the bones of a long-dead history and imbued them with vivid and memorable life' - "Observer".
---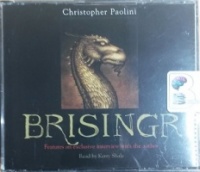 Brisingr - Part 3 of the Inheritance Cycle Series written by Christopher Paolini performed by Kerry Shale on CD (Abridged)£9.99
Part 3 of the Inheritance Cycle Series. Following the colossal battle against the Empire's warriors, Eragon and Saphira narrowly escaped with their lives. But more awaits the Rider and his dragon, as Eragon finds himself bound by promises he may not be able to keep, including his oath to....
---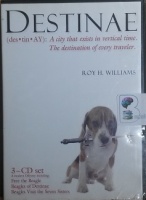 Destinae written by Roy H. Williams performed by Roy H. Williams on CD (Abridged)£29.99
Book 1: Free the Beagle Book 2: Beagles of Destinae Book 3: Beagles Visit the Seven Sisters Three books containing the epic story of a lawyer named Intellect and a beagle named Intuition on the road to self-discovery. What will they find?
---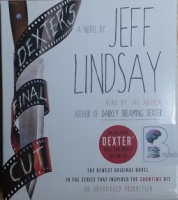 Dexter's Final Cut written by Jeff Lindsay performed by Jeff Lindsay on CD (Unabridged)£39.99
With 1.7 million copies of the Dexter novels sold, and ever-increasing critical acclaim, Jeff Lindsay returns to his groundbreaking and beloved character with his most entertaining book yet. Get ready for a grisly send-up of Hollywood, and a full dose of dark Dexter wit. Lights. Camera. Mayhem.
---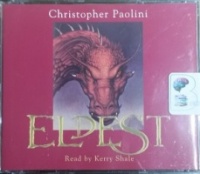 Eldest - Part 2 of the Inheritance Cycle Series written by Christopher Paolini performed by Kerry Shale on CD (Abridged)£9.99
Eragon and his dragon, Saphira, have just saved the rebel state from destruction by the mighty forces of King Galbatorix, cruel ruler of the Empire. Now Eragon must travel to Ellesméra, land of the elves, for further training in magic and swordsmanship, the vital skills of the Dragon Rider.
---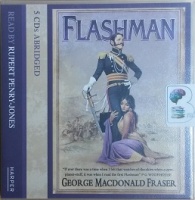 Flashman written by George MacDonald Fraser performed by Rupert Penry-Jones on CD (Abridged)£29.99
Harry Flashman: the unrepentant bully of Tom Brown's schooldays, now with a Victoria Cross, has three main talents – horsemanship, facility with foreign languages and fornication. A reluctant military hero, Flashman plays a key part in most of the defining military campaigns of the 19th century....