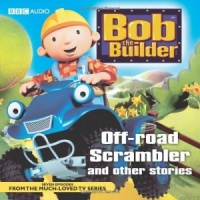 Bob the Builder - Off-Road Scrambler written by Bob the Builder Team performed by Bob the Builder Team on CD (Unabridged)£2.99
This title includes seven episodes from the hugely popular series featuring Bob the Builder, Roley, Lofty, Dizzy, Scoop, Muck and Spud - as seen on BBC TV.
---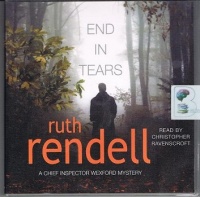 End in Tears written by Ruth Rendell performed by Christopher Ravenscroft on CD (Abridged)£4.99
A lump of concrete dropped deliberately from a little stone bridge kills the wrong person. The young woman in the car behind is spared. But only for a while...
---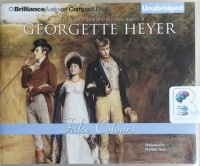 False Colours written by Georgette Heyer performed by Phyllida Nash on CD (Unabridged)£24.99
The honourable Christopher Fancot, on leave from the Diplomatic Service in the summer of 1817, is startled to find his entrancing but incorrigibly extravagant mother on the brink of financial and social ruin - and more than alarmed that his identical twin, Evelyn, Earl of Denville, has disappeared ...
---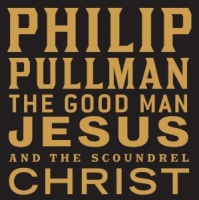 The Good Man Jesus and the Scoundrel Christ written by Philip Pullman performed by Philip Pullman on CD (Unabridged)£3.99
This is not a gospel. This is a story. In this ingenious and spell-binding retelling of the life of Jesus, Philip Pullman revisits the most influential story ever told.
---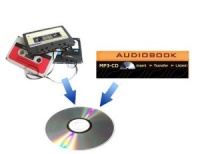 3 Hour Fixed Price Audio Transfer£15.00
This is the fixed price £15 item to be used when ordering conversion of a sub 3 hour Audio Cassette or MP3 CD title.
---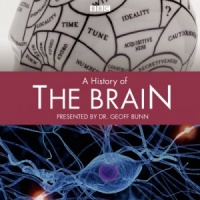 A History of the Brain written by Dr Geoff Bunn performed by Dr Geoff Bunn on CD (Unabridged)£6.99 - £7.29
This set covers 10 x 15 minute series on Radio 4 which was part of a two-week "Brain Season".
It explains in clear terms the latest discoveries in neuroscience. In this unprecedented journey, covering over 2,500 years of development in our understanding of what it is to be human.
---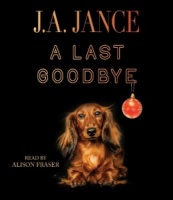 A Last Goodbye written by J.A. Jance performed by Alison Fraser on CD (Unabridged)£6.99
Ali Reynolds is finally getting married to her longtime love B. Simpson. They wanted a simple Christmas Eve wedding, but nothing is ever simple with Ali.
Epic Stories
All these are single stories which
last over 24 hours!
It's time to take a few days off and enjoy
the experience of these Epic Stories
A Clash of Kings written by George R.R. Martin performed by Roy Dotrice on CD (Unabridged)£38.99

George R. R. Martinís superb fantasy epic continues in consummate style as bloodshed and alchemy lay waste the Seven Kingdoms. This second volume of A Song of Ice and Fire is unabridged and on 30 CDs.

A Game of Thrones written by George R.R. Martin performed by Roy Dotrice on CD (Unabridged)£38.99

This first volume in the hugely popular and highly acclaimed epic fantasy series A SONG OF ICE AND FIRE is unabridged on 28 CDs.

Beautiful Creatures written by Kami Garcia and Margaret Stohl performed by Kevin T. Collins and Eve Bianco on CD (Unabridged)£8.99

Is falling in love the beginning...or the end? In Ethan Wate's hometown there lies the darkest of secrets. There is a girl. Slowly, she pulled the hood from her head. Green eyes, black hair. Lena Duchannes.

Forge of Darkness - Book One of the Kharkanas Trilogy written by Steven Erikson performed by Daniel Philpott on MP3 CD (Unabridged)£48.99

Now is the time to tell the story of an ancient realm, a tragic tale that sets the stage for all the tales yet to come and all those already told...
Wonderfully read by Daniel Philpott

Green Mars written by Kim Stanley Robinson performed by Richard Ferrone on Cassette (Unabridged)£49.99

The second novel in Kim Stanley Robinsonís Mars trilogy. Wonderfully read by Richard Ferrone.

Our Mutual Friend written by Charles Dickens performed by David Timson on CD (Unabridged)£59.99 - £69.99

Our Mutual Friend weaves together many stories uniting them in the bizarre symbolism of the wealth which derives from a rubbish tip. His last completed novel published in 1864-5. Through it Dickens confirmed his reputation as a story-teller of genius while extending the sphere of his imagination to new worlds. Naxos

Red Mars written by Kim Stanley Robinson performed by Richard Ferrone on Cassette (Unabridged)£74.99 - £98.99

The first novel in Kim Stanley Robinson's Mars trilogy, brilliantly read by Richard Ferrone.

Mars – the barren, forbidding planet that epitomises mankind's dreams of space conquest.

From the first pioneers who looked back at Earth and saw a small blue star, to the first colonists – hand-picked scientists with the skills necessary to create life from cold desert – Red Mars is the story of a new genesis.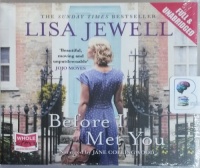 Before I Met You written by Lisa Jewell performed by Jane Collingwood on CD (Unabridged)£19.99
An uplifting, warm and unforgettable story of two women in two different times from the Sunday Times Top Ten bestselling author Betty Dean can't wait to leave her quiet upbringing in Guernsey and begin her mission to find Clara Pickle - the mysterious beneficiary in her grandmother's will. She arrives in ...
---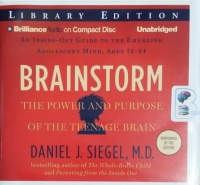 Brainstorm - The Power and Purpose of the Teenage Brain written by Daniel J. Siegel MD performed by Daniel J. Siegel MD on CD (Unabridged)£24.99
Between the ages of 12 and 24, the brain changes in important and often maddening ways. It's no wonder that many parents approach their child's adolescence with fear and trepidation. According to renowned neuropsychiatrist Daniel Siegel, however, if parents and teens can work together to form a...
---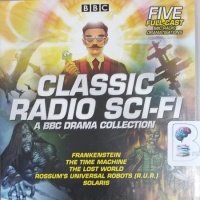 Classic Radio Sci-Fi - A BBC Drama Collection written by Various Great Sci-Fi Authors performed by Robert Glenister, Francis de Wolff, Carleton Hobbs and Joanne Froggatt on CD (Abridged)£19.99
Five seminal science fiction classics are brought vividly to life in these gripping BBC Radio dramatisations, with casts including Robert Glenister, William Gaunt, Carleton Hobbs and Joanne Froggatt. "Frankenstein" (1994) is adapted from one of the first science fiction novels, Mary Shelley's tale of a scientist who tries ...
---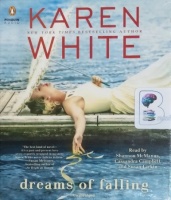 Dreams of Falling written by Karen White performed by Shannon McManus, Cassandra Campbell and Susan Larkin on CD (Unabridged)£24.99
One of PureWow's "Best Beach Reads of Summer 2018" New York Times best-selling author Karen White crafts evocative relationships in this contemporary women's fiction novel, set in the Lowcountry of South Carolina, about lifelong friends who share a devastating secret. On the banks of the North Santee ...
---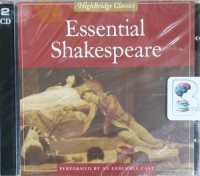 Essential Shakespeare written by William Shakespeare performed by Simon Callow, Lindsay Duncan, Paul Rhys and Harriet Walter on CD (Unabridged)£14.99
Experience some of the most thrilling poetry and drama in world literature. This unique collection includes two sonnets and famous scenes from 11 of Shakespeare's plays: Macbeth, Othello, Twelfth Night, As You Like It, Romeo and Juliet, Much Ado About Nothing, A Midsummer Night's Dream, Richard II...
---
---