Epic Collections
All these are story collections which
last a total of over 24 hours!
It's time to take a few days off and enjoy
the experience of these Epic Collections
The Ian Fleming Classic Bond Collection - Part One written by Ian Fleming performed by Various Famous Actors on CD (Unabridged)£89.99

Seven of Ian Fleming's classic James Bond novels read complete and unabridged by Dan Stevens, Rory Kinnear, Bill Nighy, Damian Lewis, Toby Stephens,
Hugh Quarshie and Hugh Bonneville
---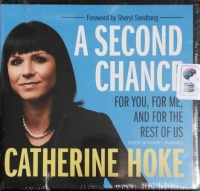 A Second Chance - For You, For Me and For the Rest of US written by Catherine Hoke performed by Catherine Hoke on CD (Unabridged)£9.99
What if you were only known for the worst thing you've ever done? For millions of Americans, this isn't just a hypothetical nightmare. Not only does the United States have the highest rate of incarceration in the world, it also makes certain that the stigma of a felony conviction follows people who have already..
---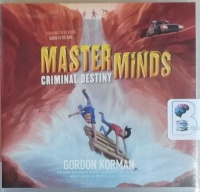 Masterminds - Criminal Destiny written by Gordon Korman performed by Ramon De Campo, Tarah Consoli, Kelly Jean Badgley and Mike Rylander on CD (Unabridged)£9.99
The clones of Project Osiris are free - but they're being hunted.... After their narrow escape from their "perfect" hometown, Eli, Tori, Amber, and Malik are finally in the real world and determined to expose the leaders of Serenity. They decide to track down Tamara Dunleavy, the mysterious billionaire and ...