Epic Collections
All these are story collections which last a total of over 24 hours!
It's time to take a few days off and enjoy the experience of these Epic Collections
The Ian Fleming Classic Bond Collection - Part One written by Ian Fleming performed by Various Famous Actors on CD (Unabridged)£89.99

Seven of Ian Fleming's classic James Bond novels read complete and unabridged by Dan Stevens, Rory Kinnear, Bill Nighy, Damian Lewis, Toby Stephens,
Hugh Quarshie and Hugh Bonneville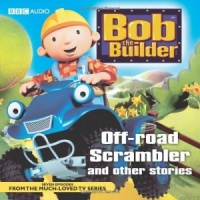 Bob the Builder - Off-Road Scrambler written by Bob the Builder Team performed by Bob the Builder Team on CD (Unabridged)£2.99
This title includes seven episodes from the hugely popular series featuring Bob the Builder, Roley, Lofty, Dizzy, Scoop, Muck and Spud - as seen on BBC TV.
---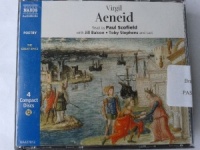 The Aeneid written by Virgil performed by Jill Balcon, Paul Scofield and Toby Stevens on CD (Abridged)£9.99
Virgil's Aeneid, one of the greatest Classical poems, tells the story of Aeneas, son of Priam, after the fall of Troy. His quest is to find the site "in the west" where he will found a new town prophesied to be the seat of a world empire - Rome.
---
The Island written by Victoria Hislop performed by Emilia Fox on CD (Abridged)£19.99
A Genius Performance by Emilia Fox!
On the brink of a life-changing decision, Alexis Fielding longs to find out about her mother's past. But Sofia has never spoken of it. All she admits to is growing up in a small Cretan village before moving to London. When Alexis decides to visit Crete, however, Sofia gives her daughter a letter to take to an old friend, and promises that through her she will learn more.