Epic Collections
All these are story collections which
last a total of over 24 hours!
It's time to take a few days off and enjoy
the experience of these Epic Collections
The Ian Fleming Classic Bond Collection - Part One written by Ian Fleming performed by Various Famous Actors on CD (Unabridged)£89.99

Seven of Ian Fleming's classic James Bond novels read complete and unabridged by Dan Stevens, Rory Kinnear, Bill Nighy, Damian Lewis, Toby Stephens,
Hugh Quarshie and Hugh Bonneville
New In 3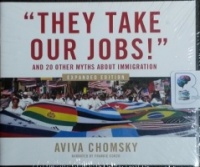 "They Take Our Jobs!" and 20 Other Myths About Immigration - Expanded Edition written by Aviva Chomsky performed by Frankie Corzo on CD (Unabridged)£19.99
In They Take Our Jobs! Aviva Chomsky challenges the underlying assumptions that fuel misinformed claims about immigrants, radically altering our notions of citizenship, discrimination, and U.S. history. Since it was first published, many of the same myths about immigration such as immigrants take...
---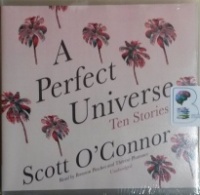 A Perfect Universe - Ten Stories written by Scott O'Connor performed by Bronson Pinchot and Therese Plummer on CD (Unabridged)£19.99
Scott O'Connor's novels have been hailed as "astonishing" (Library Journal), and "so insistently stirring, you want to lean in close to catch every word" (The New York Times Book Review). Now, from the author of Untouchable and Half World comes A Perfect Universe, a piercingly emotional cycle...
---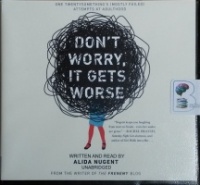 Don't Worry, It Gets Worse written by Alida Nugent performed by Alida Nugent on CD (Unabridged)£19.99
Alida Nugent graduated college with a degree in one hand and a drink in the other, eager to trade in parties and all-nighters for "the real world". But post-grad wasn't the glam life she imagined. Soon buried under a pile of bills, laundry, and three-dollar bottles of wine, it quickly became clear that she...