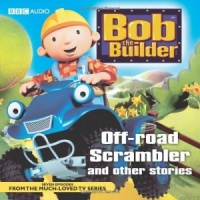 Bob the Builder - Off-Road Scrambler written by Bob the Builder Team performed by Bob the Builder Team on CD (Unabridged)£2.99
This title includes seven episodes from the hugely popular series featuring Bob the Builder, Roley, Lofty, Dizzy, Scoop, Muck and Spud - as seen on BBC TV.
---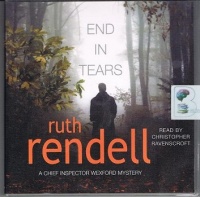 End in Tears written by Ruth Rendell performed by Christopher Ravenscroft on CD (Abridged)£4.99
A lump of concrete dropped deliberately from a little stone bridge kills the wrong person. The young woman in the car behind is spared. But only for a while...
---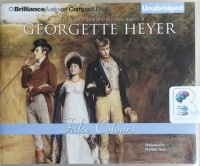 False Colours written by Georgette Heyer performed by Phyllida Nash on CD (Unabridged)£24.99
The honourable Christopher Fancot, on leave from the Diplomatic Service in the summer of 1817, is startled to find his entrancing but incorrigibly extravagant mother on the brink of financial and social ruin - and more than alarmed that his identical twin, Evelyn, Earl of Denville, has disappeared ...
---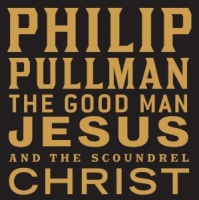 The Good Man Jesus and the Scoundrel Christ written by Philip Pullman performed by Philip Pullman on CD (Unabridged)£3.99
This is not a gospel. This is a story. In this ingenious and spell-binding retelling of the life of Jesus, Philip Pullman revisits the most influential story ever told.
---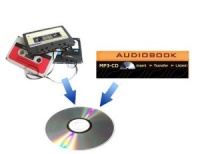 3 Hour Fixed Price Audio Transfer£15.00
This is the fixed price £15 item to be used when ordering conversion of a sub 3 hour Audio Cassette or MP3 CD title.
---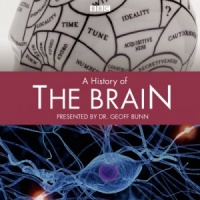 A History of the Brain written by Dr Geoff Bunn performed by Dr Geoff Bunn on CD (Unabridged)£6.99 - £7.29
This set covers 10 x 15 minute series on Radio 4 which was part of a two-week "Brain Season".
It explains in clear terms the latest discoveries in neuroscience. In this unprecedented journey, covering over 2,500 years of development in our understanding of what it is to be human.
---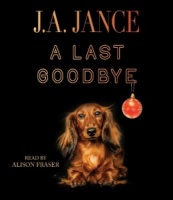 A Last Goodbye written by J.A. Jance performed by Alison Fraser on CD (Unabridged)£6.99
Ali Reynolds is finally getting married to her longtime love B. Simpson. They wanted a simple Christmas Eve wedding, but nothing is ever simple with Ali.
---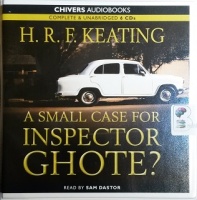 A Small Case for Inspector Ghote? written by H.R.F. Keating performed by Sam Dastor on CD (Unabridged)£34.99
In his proud new position in the prestigious Bombay Police Crime Branch, Inspector Ganesh Ghote sees his career finally take off with the prospect of only the most high-profile murders to investigate. Unfortunately, the Assistant Commissioner of Police has other ideas and chooses to keep Ghote...
---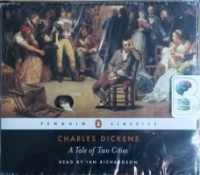 A Tale of Two Cities written by Charles Dickens performed by Ian Richardson on CD (Abridged)£5.99 - £9.99
After 18 years as a political prisoner in the Bastille the aging Dr Manette is finally released and reunited with his daughter in England.
---
Christmas 2018 Grand Prize Draw Winner has been Notified
As many of you may know, a few years ago, we at Brainfood Audiobooks decided to get serious about the issue of Format Freedom. Since then many of you have accessed this service which continues to allow access to otherwise format-locked material.
So this Prize Draw is for all of you who wish to be able to access EVERY recording we have to offer in the shop.
This state-of-the-art machine will play Cassettes, CDs, MP3 CDs and has an AM/FM radio thrown in!
Sony CFDS70BCEK Classic CD and Tape Boombox with Radio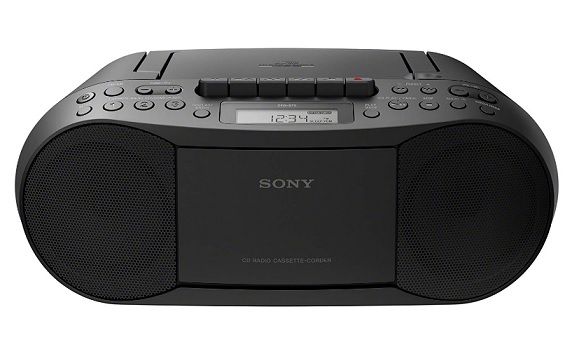 Entry requirements are;
1 - UK Shipping Address
2 - You must have placed an order, of any value, during December 2018 (1st-31st)
3 - Each order placed will entitle you to 1 ticket in the hat (Yes, there will be a hat!)
4 - Any order in excess of £50 will be entitled to 1 additional ticket.
5 - The Prize draw will occur on January 1st and the result will be announced as soon as possible both to the Winner and on the website. Rest assured no personal details will be released at any point.
All orders placed this month, including the orders already placed, will be included in the draw unless we receive an email requesting non-inclusion.
Stamp of Genius Collection
Fairy Tales written by Terry Jones performed by Bob Hoskins, Helen Mirren, Michael Hordern and Joan Greenwood on CD (Unabridged)£9.99 - £19.99

Terry Jones, Joan Greenwood, Michael Hordern, Bob Hoskins, Helen Mirren and Tim Rice read of a collection of original fairy tales for 8 to 11-year-olds, written by master storyteller Terry Jones, introducing such bizarre creatures as the fly-by-night, the rainbow cat, and the wonderful cake-horse.