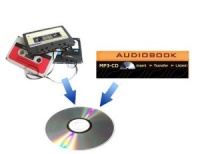 Large Fixed Price Audio Transfer Service£45.00
This is the fixed price £45.00 item to be used when ordering conversion of a 6-9 hour Audio Cassette or MP3 CD title.
---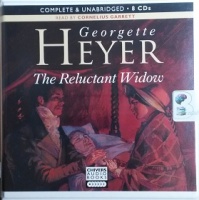 The Reluctant Widow written by Georgette Heyer performed by Cornelius Garrett on CD (Unabridged)£44.99
Penniless Elinor is rather surprised at the carriage that meets her from the stage, and more so at the decayed grandeur of the house to which she's transported. Realising that there has been a case of mistaken identity she agrees to an audacious plan.
---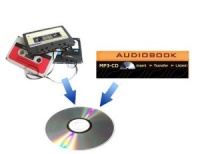 3 Hour Fixed Price Audio Transfer£20.00
This is the fixed price £20 item to be used when ordering conversion of a sub 3 hour Audio Cassette or MP3 CD title.
---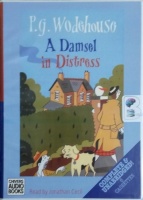 A Damsel in Distress written by P.G. Wodehouse performed by Jonathan Cecil on Cassette (Unabridged)£14.99
Golf-loving American composer George Bevan falls in love with a mysterious young lady who takes refuge in his taxicab one day; when he tracks her down to a romantic rural manor, mistaken identity...
---
---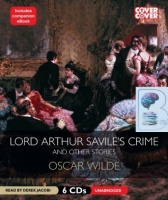 Lord Arthur Savile's Crime and Other Stories written by Oscar Wilde performed by Derek Jacobi on CD (Unabridged)£19.99
A Genius Performance by Derek Jacobi! Lord Arthur Savile is engaged to the lovely Sybil Merton, but a chiromantist reads Arthur Savile's palm and tells him that, in future, he will commit a murder. Lord Arthur wants to marry, but he decides to commit the murder before marrying....
so that his wife may not be caused to blush for his wrongdoing.
---
Nineteen Eighty-Four written by George Orwell performed by Samuel West on CD (Unabridged)£39.99 - £59.99
Another truly Genius Performance by Samuel West!
His reading of this book evokes the menace of Orwell's vision in a way none of us have ever heard before - another Must Listen!
Published in 1949, Ninety Eighty-Four is Orwell's terrifing vision of a totalitarian future. Its hero, Winston Smith, is a worker at the Ministry of Truth, where he falsifies records for the party. Secretly subversive, he and his colleague Julia try to free themselves from political slavery but the price of freedom is betrayal.
---
---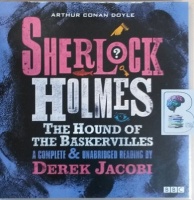 The Hound of the Baskervilles written by Arthur Conan Doyle performed by Derek Jacobi on CD (Unabridged)£24.99 - £44.99
When a country doctor comes to Sherlock Holmes with a far-fetched tale of a sudden death, a devil dog and an ancient curse, Holmes is sceptical. Could the demise of Sir Charles Baskerville really have been caused by the gigantic ghostly hound which is said to have haunted his family for generations?
---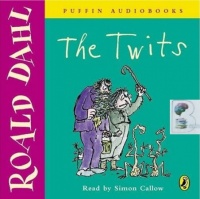 The Twits written by Roald Dahl performed by Simon Callow on CD (Unabridged)£4.99 - £9.99
A Genius Perfromance by Simon Callow!
Mr and Mrs Twit are extremely nasty, so the Muggle-Wump monkeys and the Roly-Poly bird hatch an ingenious plan to give them just the ghastly surprise they deserve!
Christmas 2018 Grand Prize Draw Winner has been Notified
As many of you may know, a few years ago, we at Brainfood Audiobooks decided to get serious about the issue of Format Freedom. Since then many of you have accessed this service which continues to allow access to otherwise format-locked material.
So this Prize Draw is for all of you who wish to be able to access EVERY recording we have to offer in the shop.
This state-of-the-art machine will play Cassettes, CDs, MP3 CDs and has an AM/FM radio thrown in!
Sony CFDS70BCEK Classic CD and Tape Boombox with Radio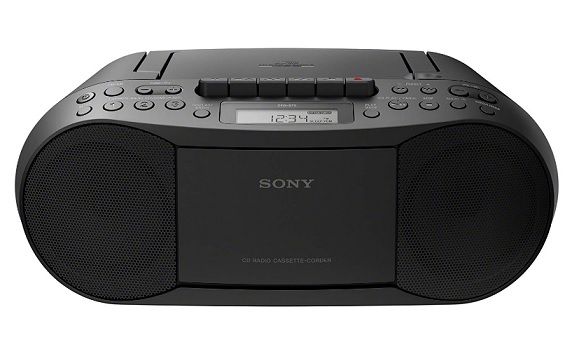 Entry requirements are;
1 - UK Shipping Address
2 - You must have placed an order, of any value, during December 2018 (1st-31st)
3 - Each order placed will entitle you to 1 ticket in the hat (Yes, there will be a hat!)
4 - Any order in excess of £50 will be entitled to 1 additional ticket.
5 - The Prize draw will occur on January 1st and the result will be announced as soon as possible both to the Winner and on the website. Rest assured no personal details will be released at any point.
All orders placed this month, including the orders already placed, will be included in the draw unless we receive an email requesting non-inclusion.
Stamp of Genius Collection
Fairy Tales written by Terry Jones performed by Bob Hoskins, Helen Mirren, Michael Hordern and Joan Greenwood on CD (Unabridged)£9.99 - £19.99

Terry Jones, Joan Greenwood, Michael Hordern, Bob Hoskins, Helen Mirren and Tim Rice read of a collection of original fairy tales for 8 to 11-year-olds, written by master storyteller Terry Jones, introducing such bizarre creatures as the fly-by-night, the rainbow cat, and the wonderful cake-horse.