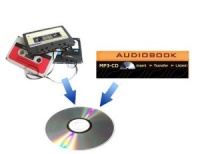 Very Large Fixed Price Audio Transfer Service£55.00
This is the fixed price £55.00 item to be used when ordering conversion of a 9-14 hour Audio Cassette or MP3 CD title.
---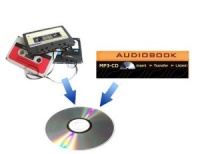 Large Fixed Price Audio Transfer Service£45.00
This is the fixed price £45.00 item to be used when ordering conversion of a 6-9 hour Audio Cassette or MP3 CD title.
---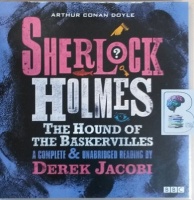 The Hound of the Baskervilles written by Arthur Conan Doyle performed by Derek Jacobi on CD (Unabridged)£19.99 - £29.99
When a country doctor comes to Sherlock Holmes with a far-fetched tale of a sudden death, a devil dog and an ancient curse, Holmes is sceptical. Could the demise of Sir Charles Baskerville really have been caused by the gigantic ghostly hound which is said to have haunted his family for generations?
---
---
---
---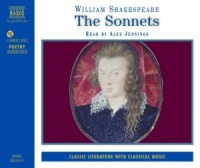 The Sonnets written by William Shakespeare performed by Alex Jennings on CD (Unabridged)£9.99
This new edition focuses on the Sonnets as poetry - sometimes strikingly individual poems, but often subtly interlinked in thematic, imagistic and other groupings.
---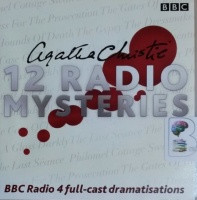 12 Radio Mysteries written by Agatha Christie performed by Tom Hollander, Emilia Fox, Patricia Routledge and Julia McKenzie on CD (Unabridged)£19.99
Twelve classic Christie short stories are given a modern spin in these BBC Radio 4 full-cast dramatisations. Agatha Christie is the acknowledged 'Queen of Crime', and these twelve short stories showcase her skilful plotting and talent for producing compelling mysteries. First broadcast in the early 2000s, the...
---
---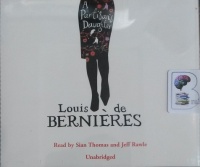 A Partisan's Daughter written by Louis de Bernieres performed by Sian Thomas and Jeff Rawle on Audio CD (Unabridged)£19.99
The new audiobook from the acclaimed author of Birds Without Wings and Captain Corelli's Mandolin is a love story at once raw and sweetly funny, wry and heartbreakingly sad. Chris is bored, lonely, trapped in a loveless, sexless marriage. In his forties, he's a stranger to the 1970s youth culture of London, a...
Christmas 2018 Grand Prize Draw Winner has been Notified
As many of you may know, a few years ago, we at Brainfood Audiobooks decided to get serious about the issue of Format Freedom. Since then many of you have accessed this service which continues to allow access to otherwise format-locked material.
So this Prize Draw is for all of you who wish to be able to access EVERY recording we have to offer in the shop.
This state-of-the-art machine will play Cassettes, CDs, MP3 CDs and has an AM/FM radio thrown in!
Sony CFDS70BCEK Classic CD and Tape Boombox with Radio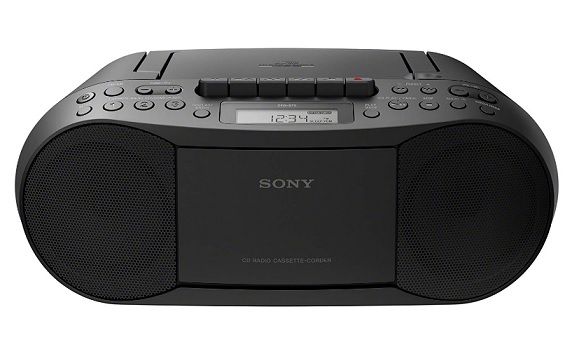 Entry requirements are;
1 - UK Shipping Address
2 - You must have placed an order, of any value, during December 2018 (1st-31st)
3 - Each order placed will entitle you to 1 ticket in the hat (Yes, there will be a hat!)
4 - Any order in excess of £50 will be entitled to 1 additional ticket.
5 - The Prize draw will occur on January 1st and the result will be announced as soon as possible both to the Winner and on the website. Rest assured no personal details will be released at any point.
All orders placed this month, including the orders already placed, will be included in the draw unless we receive an email requesting non-inclusion.
Stamp of Genius Collection
Fairy Tales written by Terry Jones performed by Bob Hoskins, Helen Mirren, Michael Hordern and Joan Greenwood on CD (Unabridged)£9.99 - £19.99

Terry Jones, Joan Greenwood, Michael Hordern, Bob Hoskins, Helen Mirren and Tim Rice read of a collection of original fairy tales for 8 to 11-year-olds, written by master storyteller Terry Jones, introducing such bizarre creatures as the fly-by-night, the rainbow cat, and the wonderful cake-horse.