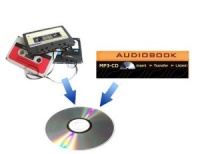 3 Hour Fixed Price Audio Transfer£15.00
This is the fixed price £15 item to be used when ordering conversion of a sub 3 hour Audio Cassette or MP3 CD title.
---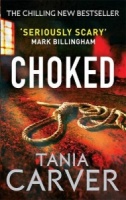 Choked written by Tania Carver performed by Martyn Waites on CD (Abridged)£3.99 - £6.99
'I have something you've lost,' the voice said. 'Your daughter.' He will threaten her. The honeymoon is over for newlywed criminologist Marina Esposito. Her house is in flames. Her cop husband is in a coma. Her baby daughter is missing. And then her phone rings . . .
---
---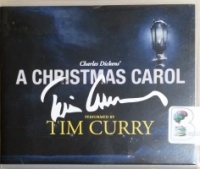 A Christmas Carol written by Charles Dickens performed by Tim Curry on CD (Unabridged)£16.99
This version of Charles Dickens's A Christmas Carol, masterfully narrated by Tim Curry, was available for a limited time last year, and now it's back. This one-of-a-kind performance puts a unique spin on a treasured classic, and served as the inspiration for the exciting new line of Audible Signature Classics...
---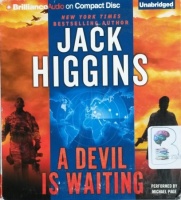 A Devil is Waiting written by Jack Higgins performed by Michael Page on CD (Unabridged)£9.99 - £24.99
Fresh from his mission in THE JUDAS GATE to seek out and eliminate one of al Qaeda's most valued agents, a traitor responsible for countless soldiers' deaths in Afghanistan, Sean Dillon is back in a blistering new adventure. The American President, on a planned visit to Europe, is entertained by the British Prime...
---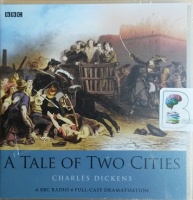 A Tale of Two Cities written by Charles Dickens performed by BBC Full Cast Dramatisation and Robert Lindsay on CD (Abridged)£19.99 - £34.99
Robert Lindsay stars in this BBC Radio 4 full-cast dramatisation of the classic novel by Charles Dickens. From the echo of the first line 'It was the best of times, it was the worst of times' to the final 'It is a far better thing that I do than I have ever done', Dickens' classic novel of the French revolution...
---
---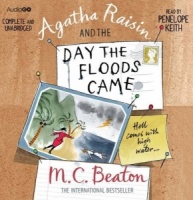 Agatha Raisin and the Day The Floods Came written by M.C. Beaton performed by Penelope Keith on CD (Unabridged)£14.99 - £19.99
A Genius performance by Penelope Keith!
Drowned brides are like buses: nothing for ages, then two come along at the same time . . . ! Abandoned by husband James, Agatha hops on a plane to the South Pacific, hoping to mend her broken heart.
---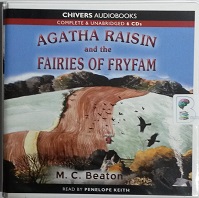 Agatha Raisin and the Fairies of Fryfam written by M.C. Beaton performed by Penelope Keith on CD (Unabridged)£19.99
Feeling jilted and cross, Agatha follows a fortune-teller's advice and rents a cottage in the pretty village of Fryfam, where she hopes good fortune and true love will come chasing after her for a change. Unfortunately, her romantic notions are soon dispelled by the strange goings-on in the village.
---
Christmas 2018 Grand Prize Draw Winner has been Notified
As many of you may know, a few years ago, we at Brainfood Audiobooks decided to get serious about the issue of Format Freedom. Since then many of you have accessed this service which continues to allow access to otherwise format-locked material.
So this Prize Draw is for all of you who wish to be able to access EVERY recording we have to offer in the shop.
This state-of-the-art machine will play Cassettes, CDs, MP3 CDs and has an AM/FM radio thrown in!
Sony CFDS70BCEK Classic CD and Tape Boombox with Radio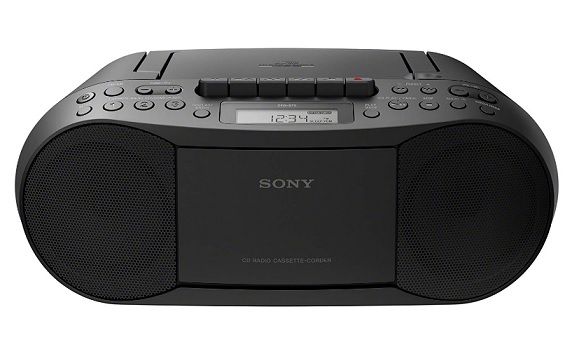 Entry requirements are;
1 - UK Shipping Address
2 - You must have placed an order, of any value, during December 2018 (1st-31st)
3 - Each order placed will entitle you to 1 ticket in the hat (Yes, there will be a hat!)
4 - Any order in excess of £50 will be entitled to 1 additional ticket.
5 - The Prize draw will occur on January 1st and the result will be announced as soon as possible both to the Winner and on the website. Rest assured no personal details will be released at any point.
All orders placed this month, including the orders already placed, will be included in the draw unless we receive an email requesting non-inclusion.
Stamp of Genius Collection
Fairy Tales written by Terry Jones performed by Bob Hoskins, Helen Mirren, Michael Hordern and Joan Greenwood on CD (Unabridged)£9.99 - £29.99

Terry Jones, Joan Greenwood, Michael Hordern, Bob Hoskins, Helen Mirren and Tim Rice read of a collection of original fairy tales for 8 to 11-year-olds, written by master storyteller Terry Jones, introducing such bizarre creatures as the fly-by-night, the rainbow cat, and the wonderful cake-horse.