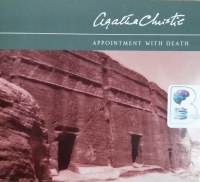 Appointment with Death written by Agatha Christie performed by Carole Boyd on CD (Abridged)£4.99
Among the towering red cliffs of Petra, like some monstrous swollen Buddha, sat the corpse of Mrs Boynton. A tiny puncture mark on her wrist was the only sign of the fatal injection that had killed her.
---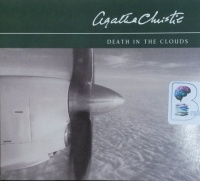 Death in the Clouds written by Agatha Christie performed by David Timson on CD (Abridged)£4.99
From seat No.9, Hercule Poirot was ideally placed to observe his fellow air passengers. Over to his right sat a pretty young woman, ahead, across the gangway in seat No.8, a detective writer was being troubled by an aggressive wasp. What Poirot did not yet realize was that behind him, in seat No.2, sat the ...
---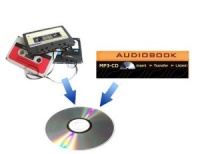 Large Fixed Price Audio Transfer Service£35.00
This is the fixed price £35.00 item to be used when ordering conversion of a 6-9 hour Audio Cassette or MP3 CD title.
---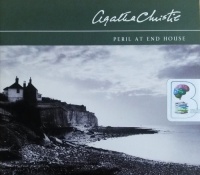 Peril at End House written by Agatha Christie performed by Hugh Fraser on CD (Abridged)£4.99
Nick Buckley was an unusual name for a pretty young woman. But then she had led an unusual life. First, on a treacherous Cornish hillside, the brakes on her car failed. Then, on a coastal path, a falling boulder missed her by inches. Later, an oil painting fell and almost crushed her in bed.
---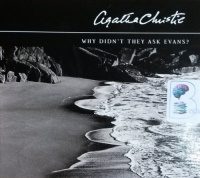 Why Didn't They Ask Evans? written by Agatha Christie performed by Jenny Funnell on CD (Abridged)£4.99
While playing an erratic round of golf, Bobby Jones slices his ball over the edge of a cliff. His ball is lost, but on the rocks below he finds the crumpled body of a dying man. With his final breath the man opens his eyes and says, 'Why didn't they ask Evans?' Haunted by these words, Bobby and his vivacious...
---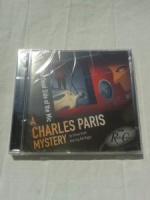 A Charles Paris Mystery - The Dead Side of the Mic written by Simon Brett performed by BBC Full Cast Dramatisation and Bill Nighy on CD (Unabridged)£14.99
Actor and reluctant sleuth Charles Paris is facing chaos on the domestic front.
He's lodging with his ex-wife Frances, and now their pregnant daughter has moved in as well.
---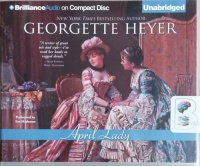 April Lady written by Georgette Heyer performed by Eve Matheson on CD (Unabridged)£34.99
When Lord Cardross married 18 year old Lady Helen he also undertook the task of staving off financial disaster for her father, and settled the more pressing gambling debts of her brother. Has Lady Helen only married him for his money?
---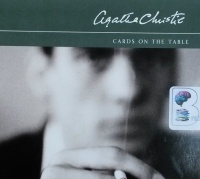 Cards on the Table written by Agatha Christie performed by Geraldine James on CD (Abridged)£4.99
Mr Shaitana was famous as a flamboyant party host. Nevertheless, he was a man of whom everybody was a little afraid. So, when he boasted to Poirot that he considered murder an art form, the detective had some reservations about accepting a party invitation to view Shaitana's private collection.
---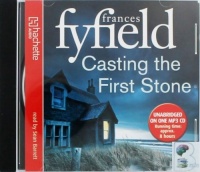 Casting the First Stone written by Francis Fyfield performed by Sean Barrett on MP3 CD (Unabridged)£3.99 - £5.99
A Genius Performance by Sean Barrett!
A year after her husband's death, young widow and art collector Diana Porteous listlessly roams the beach near her home. Her friend and agent Saul takes action, introducing her to his stylish, anarchic sister, Sarah, to pep her up.
---
Christmas 2018 Grand Prize Draw Winner has been Notified
As many of you may know, a few years ago, we at Brainfood Audiobooks decided to get serious about the issue of Format Freedom. Since then many of you have accessed this service which continues to allow access to otherwise format-locked material.
So this Prize Draw is for all of you who wish to be able to access EVERY recording we have to offer in the shop.
This state-of-the-art machine will play Cassettes, CDs, MP3 CDs and has an AM/FM radio thrown in!
Sony CFDS70BCEK Classic CD and Tape Boombox with Radio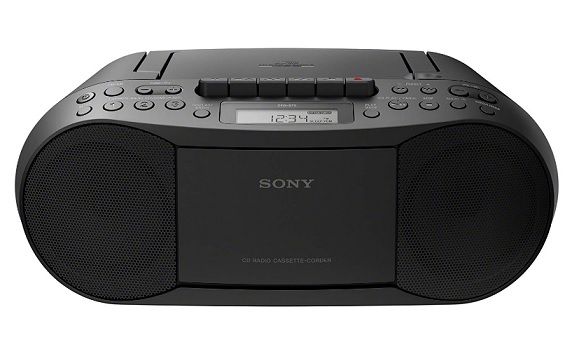 Entry requirements are;
1 - UK Shipping Address
2 - You must have placed an order, of any value, during December 2018 (1st-31st)
3 - Each order placed will entitle you to 1 ticket in the hat (Yes, there will be a hat!)
4 - Any order in excess of £50 will be entitled to 1 additional ticket.
5 - The Prize draw will occur on January 1st and the result will be announced as soon as possible both to the Winner and on the website. Rest assured no personal details will be released at any point.
All orders placed this month, including the orders already placed, will be included in the draw unless we receive an email requesting non-inclusion.
Stamp of Genius Collection
Fairy Tales written by Terry Jones performed by Bob Hoskins, Helen Mirren, Michael Hordern and Joan Greenwood on CD (Unabridged)£9.99 - £29.99

Terry Jones, Joan Greenwood, Michael Hordern, Bob Hoskins, Helen Mirren and Tim Rice read of a collection of original fairy tales for 8 to 11-year-olds, written by master storyteller Terry Jones, introducing such bizarre creatures as the fly-by-night, the rainbow cat, and the wonderful cake-horse.