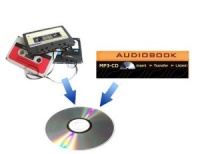 Large Fixed Price Audio Transfer Service£35.00
This is the fixed price £35.00 item to be used when ordering conversion of a 6-9 hour Audio Cassette or MP3 CD title.
---
---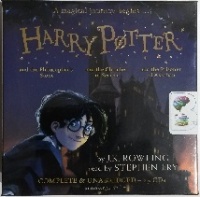 Harry Potter Collection - Books 1 to 3 written by J.K. Rowling performed by Stephen Fry on CD (Unabridged)£39.99 - £49.99
This set contains unabridged audio versions of the first three Harry Potter books - the perfect gift for young witches and wizards. They might not be on the Hogwarts Express but they can still enjoy the magic of these timeless tales. Narrated by Stephen Fry, they follow the young wizard Harry ......
---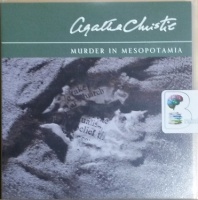 Murder in Mesopotamia written by Agatha Christie performed by Carole Boyd on CD (Abridged)£4.99
An archaeologist's wife is murdered on the shores of the River Tigris in Iraq. It was clear to Amy Leatheran that something sinister was going on at the Hassanieh dig in Iraq; something associated with the presence of 'Lovely Louise', wife of celebrated archaeologist Dr Leidner. In a few days' time Hercule...
---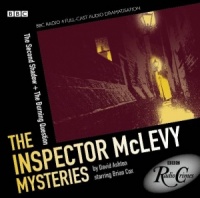 The Inspector McLevy Mysteries - The Second Shadow and The Burning Question written by David Ashton performed by BBC Full Cast Dramatisation and Brian Cox on CD (Abridged)£4.99 - £14.99
Inspired by the real-life memoirs of a Victorian Inspector in Scotland, James McLevy prowls the dark streets of 1860s Edinburgh bringing criminals to justice, with the assistance of Constable Mulholland.
---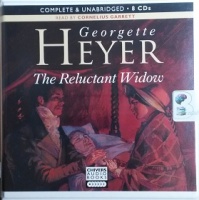 The Reluctant Widow written by Georgette Heyer performed by Cornelius Garrett on CD (Unabridged)£29.99 - £39.99
Penniless Elinor is rather surprised at the carriage that meets her from the stage, and more so at the decayed grandeur of the house to which she's transported. Realising that there has been a case of mistaken identity she agrees to an audacious plan.
---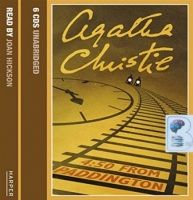 4.50 from Paddington written by Agatha Christie performed by Joan Hickson on CD (Unabridged)£19.99 - £29.99
Agatha Christie's audacious mystery thriller, reissued with a striking new cover designed to appeal to the latest generation of Agatha Christie fans and book lovers. For an instant the two trains ran together, side by side. In that frozen moment, Elspeth witnessed a murder.
---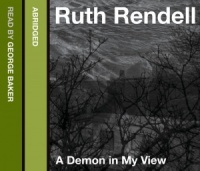 A Demon in My View written by Ruth Rendell performed by George Baker on CD (Abridged)£19.99 - £24.99
Her white face, beautiful, unmarked by any flaw of skin or feature, stared blankly back at him. He fancied that she had cringed, her slim body pressing further into the wall behind her. He didn't speak. He had never known how to talk to women.
---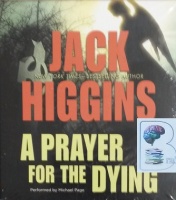 A Prayer for the Dying written by Jack Higgins performed by Michael Page on Audio CD (Unabridged)£19.99
An ex-IRA soldier must save a priest targeted for elimination to gain absolution for his violent past. Everyone has demons to overcome, but Martin Fallon has more than most. A ruthless hitman and executioner for the IRA, Fallon is haunted by a mistake that led to the explosion of a school bus full of children.
Welcome to All Our Chivers Customers
Below you can click on the relevant image to search the whole of our shop
this will display every title we have in stock
We currently offer Over 4050 Unabridged audiobooks on CD
We currently offer Over 1150 Unabridged audiobooks on Cassette
We currently offer Over 950 Unabridged audiobooks on MP3 CD
| | | |
| --- | --- | --- |
| Unabridged CD | Unabridged Cassette | Unabridged MP3 CD |
| | | |
| Unabridged CD | Unabridged Cassette | Unabridged MP3 CD |
Stamp of Genius Collection
Fairy Tales written by Terry Jones performed by Bob Hoskins, Helen Mirren, Michael Hordern and Joan Greenwood on CD (Unabridged)£9.99 - £29.99

Terry Jones, Joan Greenwood, Michael Hordern, Bob Hoskins, Helen Mirren and Tim Rice read of a collection of original fairy tales for 8 to 11-year-olds, written by master storyteller Terry Jones, introducing such bizarre creatures as the fly-by-night, the rainbow cat, and the wonderful cake-horse.