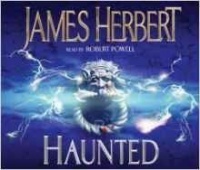 Haunted written by James Herbert performed by Robert Powell on CD (Abridged)£4.99
A ghostly twist. Three nights of terror at the house called Edbrook. Three nights in which David Ash, there to investigate a haunting, will be victim of horrifying games. Three nights in which he will face the blood-chilling enigma of his own past.
---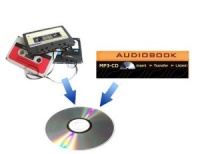 Large Fixed Price Audio Transfer Service£35.00
This is the fixed price £35.00 item to be used when ordering conversion of a 6-9 hour Audio Cassette or MP3 CD title.
---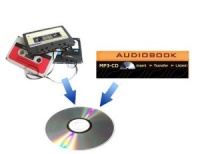 3 Hour Fixed Price Audio Transfer£15.00
This is the fixed price £15 item to be used when ordering conversion of a sub 3 hour Audio Cassette or MP3 CD title.
---
---
---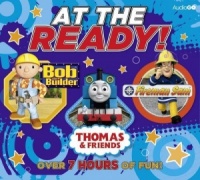 At The Ready! written by Various Childrens Authors performed by Various Famous Actors on CD (Abridged)£39.99
This box set contains over 7 hours of fun from Bob the Builder, Fireman Sam and Tomas the Tank Engine! This would make a brilliant gift that will last considerably longer than the New Year!
---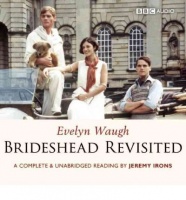 Brideshead Revisited written by Evelyn Waugh performed by Jeremy Irons on CD (Unabridged)£39.99 - £49.99
Brideshead Revisited is Evelyn Waugh's stunning novel of duty and desire set amongst the decadent, faded glory of the English aristocracy in the run-up to the Second World War.
Performed brilliantly by Jeremy Irons
---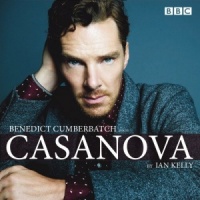 Casanova written by Ian Kelly performed by Benedict Cumberbatch on CD (Abridged)£9.99
Benedict Cumberbatch reads Ian Kelly's biography of one of the most beguiling and controversial individuals of any age.
---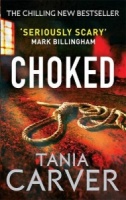 Choked written by Tania Carver performed by Martyn Waites on CD (Abridged)£3.99 - £6.99
'I have something you've lost,' the voice said. 'Your daughter.' He will threaten her. The honeymoon is over for newlywed criminologist Marina Esposito. Her house is in flames. Her cop husband is in a coma. Her baby daughter is missing. And then her phone rings . . .
---
Welcome to All Our Chivers Customers
Below you can click on the relevant image to search the whole of our shop
this will display every title we have in stock
We currently offer Over 1650 Unabridged audiobooks on CD
We currently offer Over 1100 Unabridged audiobooks on Cassette
We currently offer Over 300 Unabridged audiobooks on MP3 CD
| | | |
| --- | --- | --- |
| Unabridged CD | Unabridged Cassette | Unabridged MP3 CD |
| | | |
| Unabridged CD | Unabridged Cassette | Unabridged MP3 CD |
Stamp of Genius Collection
Fairy Tales written by Terry Jones performed by Bob Hoskins, Helen Mirren, Michael Hordern and Joan Greenwood on CD (Unabridged)£29.99

Terry Jones, Joan Greenwood, Michael Hordern, Bob Hoskins, Helen Mirren and Tim Rice read of a collection of original fairy tales for 8 to 11-year-olds, written by master storyteller Terry Jones, introducing such bizarre creatures as the fly-by-night, the rainbow cat, and the wonderful cake-horse.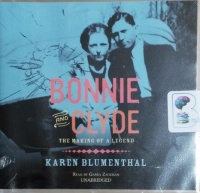 Bonnie and Clyde - The Making of a Legend written by Karen Blumenthal performed by Gabra Zackman on CD (Unabridged)£24.99
Bonnie and Clyde may be the most notorious-and celebrated-outlaw couple America has ever known. This is the true story of how they got that way.Bonnie and Clyde-we've been on a first name basis with them for almost a hundred years. Immortalized in movies, songs, and pop culture references, they are...
---
Breakers written by Edward W. Robertson performed by Ray Chase on CD (Unabridged)£24.99
In New York, Walt Lawson is about to lose his girlfriend Vanessa. In Los Angeles, Raymond and Mia James are about to lose their house. Within days, none of it will matter. When Vanessa dies of the flu, Walt is devastated. But she isn't the last. The virus quickly kills billions, reducing New York to an open grave and...
---
---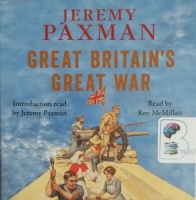 Great Britain's Great War written by Jeremy Paxman performed by Roy McMillan on CD (Unabridged)£9.99
We may think we know about it, but what was life really like for the British people during the First World War? The well-known images - the pointing finger of Lord Kitchener; a Tommy buried in the mud of the Western Front; the memorial poppies of remembrance day - all reinforce the idea that it was a pointless...
---
---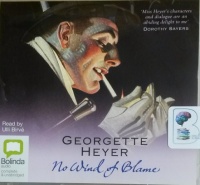 No Wind of Blame written by Georgette Heyer performed by Ulli Birve on CD (Unabridged)£24.99
The superlatively analytical Inspector Hemingway is confronted by a murder that seems impossible - no one was near the murder weapon at the time the shot was fired. Everyone on the scene seems to have a motive, not to mention the wherewithal to commit murder, and alibis that simply don't hold up.
---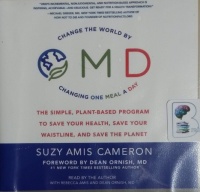 O.M.D. - Change The World by Changing One Meal a Day written by Suzy Amis Cameron performed by Suzy Amis Cameron, Rebecca Amis and Dean Ornish MD on CD (Unabridged)£24.99
Change the world by changing one meal a day. Suzy Amis Cameron - environmental advocate, former actor, and mom of five - presents a clear-eyed and accessible guide for you to improve your health and shrink your personal carbon footprint simply by swapping one meat- and dairy-based meal for a ...
---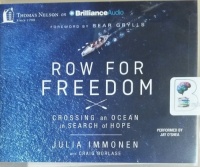 Row For Freedom - Crossing an Ocean in Search of Hope written by Julia Immonen with Craig Borlase performed by Jay O'Shea on CD (Unabridged)£9.99
"When you're in the middle of the adventure, you just have to live it. When you're on an expedition, you put your head down and battle through. Storytelling happens after the finish line... now that time has come [and] Julia can tell her story. The full story." (From the foreword by Bear Grylls.) An incredible account...
---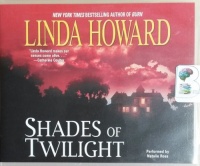 Shades of Twilight written by Linda Howard performed by Natalie Ross on CD (Unabridged)£4.99
Passion, wealth, and murder come together in this unputdownable thriller from the New York Times bestselling "queen of romantic suspense" (Booklist) Linda Howard. Roanna Davenport grew up a wealthy orphan on her grandmother's magnificent estate, Davencourt. There, she wanted for nothing except...