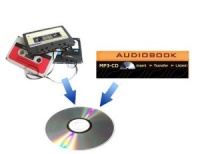 3 Hour Fixed Price Audio Transfer for Customers Own Tapes£25.00
This is the fixed price £25.00 item to be used by Customers when ordering conversion of their own sub 3 hour Audio Cassette or MP3 CD title.
---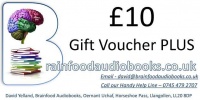 Gift Voucher PLUS 10£10.00
Welcome to the New Brainfood Audiobooks Gift Voucher PLUS! This is a Gift Voucher with a difference.
---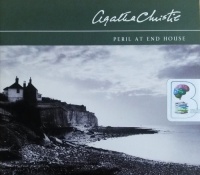 Peril at End House written by Agatha Christie performed by Hugh Fraser on CD (Abridged)£3.99 - £4.99
Nick Buckley was an unusual name for a pretty young woman. But then she had led an unusual life. First, on a treacherous Cornish hillside, the brakes on her car failed. Then, on a coastal path, a falling boulder missed her by inches. Later, an oil painting fell and almost crushed her in bed.
---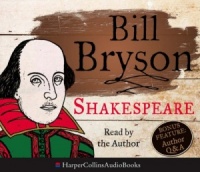 Shakespeare written by Bill Bryson performed by Bill Bryson on CD (Unabridged)£6.99 - £7.99
This short biography of William Shakespeare by world famous writer Bill Bryson brims with the authorís inimitable wit and intelligence.
---
---
---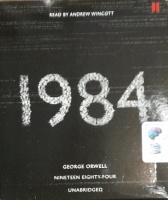 1984 written by George Orwell performed by Andrew Wincott on CD (Unabridged)£19.99
BIG BROTHER IS WATCHING YOU . . . 1984 is the year in which it happens. The world is divided into three superstates. In Oceania, the Party's power is absolute. Every action, word, gesture and thought is monitored under the watchful eye of Big Brother and the Thought Police. In the Ministry of Truth...
---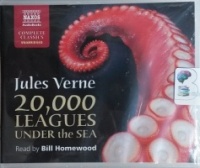 20,000 Leagues Under the Sea written by Jules Verne performed by Bill Homewood on CD (Unabridged)£39.99
The most exciting underwater adventure ever! In 1866, a mysterious giant whale savagely attacks shipping in international seas. A famous French marine biologist, Pierre Aronnax, joins the hunt to track down and incapacitate the creature. With him are his loyal servant Conseil and the redoubtable ...
---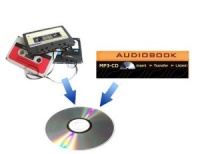 3 Hour Fixed Price Audio Transfer£15.00
This is the fixed price £15 item to be used when ordering conversion of a sub 3 hour Audio Cassette or MP3 CD title.
---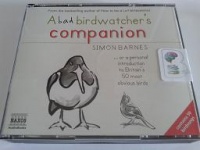 A Bad Birdwatcher's Companion written by Simon Barnes performed by SImon Barnes on CD (Abridged)£9.99
Simon Barnes is one of Britain's leading bird writers and humorists. His weekly column in The Times, his essays for the RSPB magazine and his two books on bad bird-watching have made him one of the characters of the bird world.
Welcome to All Our Chivers Customers
Below you can click on the relevant image to search the whole of our shop
this will display every title we have in stock
We currently offer Over 1650 Unabridged audiobooks on CD
We currently offer Over 1100 Unabridged audiobooks on Cassette
We currently offer Over 300 Unabridged audiobooks on MP3 CD
| | | |
| --- | --- | --- |
| Unabridged CD | Unabridged Cassette | Unabridged MP3 CD |
| | | |
| Unabridged CD | Unabridged Cassette | Unabridged MP3 CD |
Stamp of Genius Collection
Fairy Tales written by Terry Jones performed by Bob Hoskins, Helen Mirren, Michael Hordern and Joan Greenwood on CD (Unabridged)£9.99 - £19.99

Terry Jones, Joan Greenwood, Michael Hordern, Bob Hoskins, Helen Mirren and Tim Rice read of a collection of original fairy tales for 8 to 11-year-olds, written by master storyteller Terry Jones, introducing such bizarre creatures as the fly-by-night, the rainbow cat, and the wonderful cake-horse.
Great New Titles
---
---
---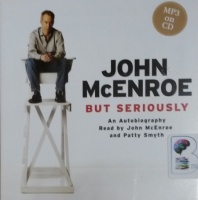 But Seriously written by John McEnroe performed by John McEnroe and Patty Smith on MP3 CD (Unabridged)£19.99
Read by John McEnroe and Patty Smyth He is one of the most controversial sportsmen in history and a legend of Open Era tennis. But after reaching the top of his game - what came next? A decade after his international number-one bestseller SERIOUS, John McEnroe is back and ready to talk. Now the undisputed..
---
Cell 7 written by Kerry Drewery performed by Rosie Jones on CD (Unabridged)£34.99
A world where justice and the fate of those accused of murder is decided by the public, but has moved on from the Roman Gladiator 'thumbs up or thumbs down' public vote, to a public vote by telephone. If you are voted innocent you are set free; if you are voted guilty you are committed to death by electric...
---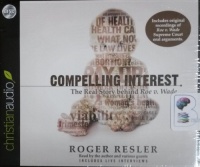 Compelling Interest - The Real Story of Roe vs. Wade written by Roger Resler performed by Roger Resler on CD (Unabridged)£24.99
Is a fetus a person? Is "pro-choice" a neutral position? For 40 years since the landmark Roe v. Wade Supreme Court decision, the abortion debate has been highly charged and politicized. Questions like these - and passionate but widely varying answers - have become the common language of the public dialogue..
---
---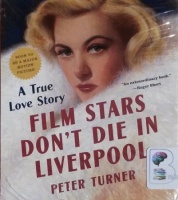 Film Stars Don't Die In Liverpool - A True Love Story written by Peter Turner performed by Peter Kenny on CD (Unabridged)£19.99
Now a major motion picture starring Academy Award nominee, Annette Bening, and BAFTA Award winners Jamie Bell and Julie Walters. On Digital Download from 11th March and DVD & Blu-ray 19th March. On 29 September 1981, Peter Turner received a phone call that would change his life. His former lover...
---