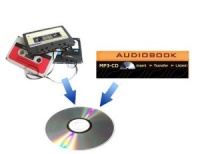 Large Fixed Price Audio Transfer Service£30.00
This is the fixed price £30.00 item to be used when ordering conversion of a 6-9 hour Audio Cassette or MP3 CD title.
---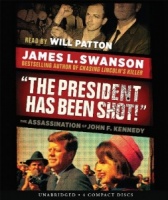 "The President Has Been Shot!" - The Assassination of JFK written by James L. Swanson performed by Will Patton on CD (Unabridged)£9.99
A very good overview of the information currently available on this tragic death.
Read by Will Paton.
---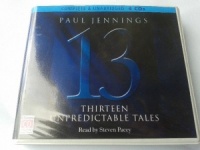 13 Unpredictable Tales written by Paul Jennings performed by Steven Pacey on CD (Unabridged)£29.99
A selection of the best short stories from Paul Jennings' earlier Puffin titles. Everyone is entirely different but all are wacky and extraordinary. Subjects range from the longest kiss ever, to a boy who becomes transparent - and the stories are all unpredictable!
---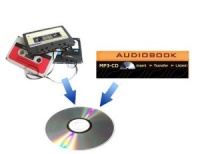 3 Hour Fixed Price Audio Transfer£10.00
This is the fixed price £10 item to be used when ordering conversion of a sub 3 hour Audio Cassette or MP3 CD title.
---
---
---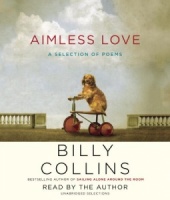 Aimless Love written by Billy Collins performed by Billy Collins on CD (Unabridged)£12.99
From the two-term Poet Laureate of the United States Billy Collins comes his first compilation of new and selected poems in twelve years. Aimless Love combines new poems with selections from four previous books—Nine Horses, The Trouble with Poetry, Ballistics, and Horoscopes for the Dead.
---
---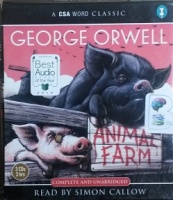 Animal Farm written by George Orwell performed by Simon Callow on CD (Unabridged)£19.99
George Orwell's 1945 satire on the perils of Stalinism has proved magnificently long-lived as a parable about totalitarianism anywhere and has given the world at least one immortal phrase: "Everyone is equal, but some are more equal than others."
---
Welcome to All Our Chivers Customers
Below you can click on the relevant image to search the whole of our shop
this will display every title we have in stock
We currently offer Over 1300 Unabridged audiobooks on CD
We currently offer Over 940 Unabridged audiobooks on Cassette
We currently offer Over 220 Unabridged audiobooks on MP3 CD
| | | |
| --- | --- | --- |
| Unabridged CD | Unabridged Cassette | Unabridged MP3 CD |
| | | |
| Unabridged CD | Unabridged Cassette | Unabridged MP3 CD |
Stamp of Genius Collection
Fairy Tales written by Terry Jones performed by Bob Hoskins, Helen Mirren, Michael Hordern and Joan Greenwood on CD (Unabridged)£49.99

Terry Jones, Joan Greenwood, Michael Hordern, Bob Hoskins, Helen Mirren and Tim Rice read of a collection of original fairy tales for 8 to 11-year-olds, written by master storyteller Terry Jones, introducing such bizarre creatures as the fly-by-night, the rainbow cat, and the wonderful cake-horse.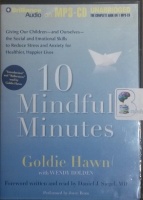 10 Mindful Minutes written by Goldie Hawn with Wendy Holden performed by Goldie Hawn, Daniel J. Siegel and Joyce Bean on MP3 CD (Unabridged)£14.99
Across the country, the revolutionary MindUP program, which was developed under the auspices of the Hawn Foundation, established by Goldie Hawn, is teaching children vital social and emotional skills. By understanding how their brains work, children discover where their emotions come from....
---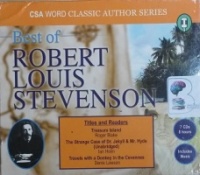 Best of Robert Louis Stevenson written by Robert Louis Stevenson performed by Roger Blake, Ian Holm and Denis Lawson on CD (Abridged)£14.99
This brilliant collection of the best of Robert Louis Stevenson includes Treasure Island, The Strange Case of Dr Jekyll and Mr Hyde and Travels with a Donkey in the Cevennes.
---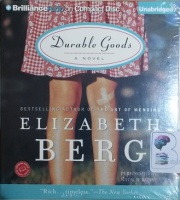 Durable Goods written by Elizabeth Berg performed by Natalie Ross on CD (Unabridged)£9.99
On the hot Texas army base she calls home, Katie spends the lazy days of her summer waiting: waiting to grow up; waiting for Dickie Mack to fall in love with her; waiting for her breasts to blossom; waiting for the beatings to stop. Since their mother died, Katie and her older sister, Diane....
---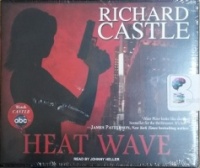 Heat Wave written by Richard Castle performed by Johnny Heller on CD (Unabridged)£19.99
A New York real estate tycoon plunges to his death on a Manhattan sidewalk. A trophy wife with a past survives a narrow escape from a brazen attack. Mobsters and moguls with no shortage of reasons to kill trot out their alibis. And then, in the suffocating grip of a record heat wave...
---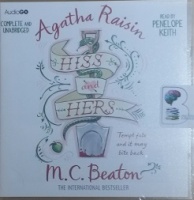 Hiss and Hers written by M.C. Beaton performed by Penelope Keith on CD (Unabridged)£19.99
Agatha has fallen in love - again. This time it's the local gardener, George Marston, she has her eye on. But competition for his attention abounds. With her shameless determination Agatha will do anything to get her man - including footing the bill for a charity ball in town just for the chance to dance with him.
---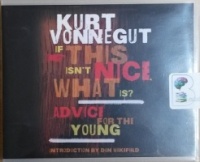 If This isn't Nice, What is? Advice for the Young written by Kurt Vonnegut performed by Dan Wakefield, Scott Brick and Kevin T. Collins on CD (Unabridged)£14.99
Master storyteller and satirist Kurt Vonnegut was one of the most in-demand commencement speakers of his time. For each occasion, Vonnegut's words were unfailingly unique, insightful, and witty, and they stayed with audience members long after graduation.
---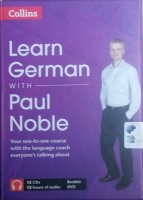 Learn German with Paul Noble written by Paul Noble performed by Paul Noble on CD (Unabridged)£29.99
An exciting approach to learning German with the easy, relaxed appeal of an audio-only product. Over 12 hours of easy-listening. No books. No rote memorisation. No chance of failure. For all those who have struggled to learn German in the past. For all those who think they're just not a linguist.
---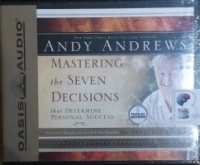 Mastering the Seven Decisions that Determine Personal Success written by Andy Andrews performed by Andy Andrews on CD (Unabridged)£14.99
The Responsible Decision: The buck stops here. I accept responsibility for my past. I am responsible for my success. I will not let my history control my destiny. The Guided Decision: I will seek wisdom. The Active Decision: I am a person of action. The Certain Decision: I have a decided heart.
---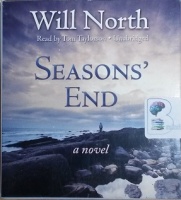 Seasons' End written by Will North performed by Tom Taylorson on CD (Unabridged)£14.99
Every summer for generations, three families intertwined by history, marriage, and career have spent "the season" at their beach cottage compounds on an island in Puget Sound. Today, Martha "Pete" Petersen, married to Tyler Strong, is the lynchpin of the "summer people."