---
---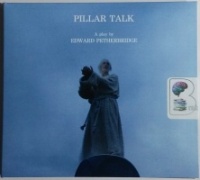 Pillar Talk - A Play written by Edward Petherbridge performed by Edward Petherbridge on CD (Unabridged)£14.99
Exclusive to Brainfood Audiobooks! Esteemed actor Edward (Nicholas Nickleby) Petherbridge uses the story of Symeon Stylites, the 5th century monk who lived on a pillar for thirty-six years, as a framework for an existential inquiry into imagination, belief, doubt, miracles and why one would live 'as I live.'
---
---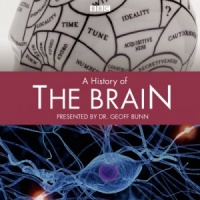 A History of the Brain written by Dr Geoff Bunn performed by Dr Geoff Bunn on CD (Unabridged)£6.99 - £7.29
This set covers 10 x 15 minute series on Radio 4 which was part of a two-week "Brain Season".
It explains in clear terms the latest discoveries in neuroscience. In this unprecedented journey, covering over 2,500 years of development in our understanding of what it is to be human.
---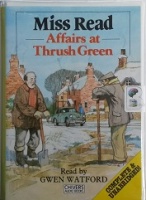 Affairs at Thrush Green written by Mrs Dora Saint as Miss Read performed by Gwen Watford on Cassette (Unabridged)£16.99 - £19.99
When Charles Henstock, rector of Thrush Green, moves a mile downhill to the parish of Lulling, his many friends rejoice in his promotion. But an unfortunate skirmish with one of his wealthy parishioners over the Lady Chapel kneelers saddens him. England, 1930s.
---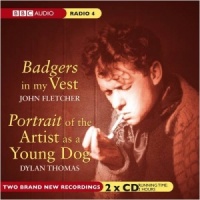 Badgers in My Vest and Portrait of the Artist as a Young Dog written by Dylan Thomas performed by BBC Full Cast Dramatisation on CD (Unabridged)£4.99 - £6.99
Badgers in My Vest is a new, darkly funny play by an acclaimed contemporary playwright, based on a true incident in Dylan Thomas' life.
---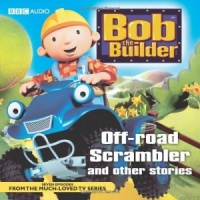 Bob the Builder - Off-Road Scrambler written by Bob the Builder Team performed by Bob the Builder Team on CD (Unabridged)£2.99
This title includes seven episodes from the hugely popular series featuring Bob the Builder, Roley, Lofty, Dizzy, Scoop, Muck and Spud - as seen on BBC TV.
---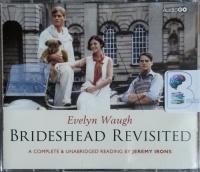 Brideshead Revisited written by Evelyn Waugh performed by Jeremy Irons on CD (Unabridged)£29.99 - £39.99
Brideshead Revisited is Evelyn Waugh's stunning novel of duty and desire set amongst the decadent, faded glory of the English aristocracy in the run-up to the Second World War.
Performed brilliantly by Jeremy Irons
---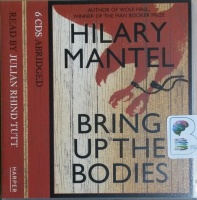 Bring Up The Bodies written by Hilary Mantel performed by Julian Rhind Tutt on CD (Abridged)£5.99
Winner of the Man Booker Prize 2012 Winner of the 2012 Costa Book of the Year Shortlisted for the 2013 Women's Prize for Fiction 'Simply exceptional…I envy anyone who hasn't yet read it'Daily Mail 'A gripping story of tumbling fury and terror'Independent on Sunday With this historic win for Bring Up the Bodies...
Welcome to All Our Chivers Customers
Below you can click on the relevant image to search the whole of our shop
this will display every title we have in stock
We currently offer Over 1650 Unabridged audiobooks on CD
We currently offer Over 1100 Unabridged audiobooks on Cassette
We currently offer Over 300 Unabridged audiobooks on MP3 CD
| | | |
| --- | --- | --- |
| Unabridged CD | Unabridged Cassette | Unabridged MP3 CD |
| | | |
| Unabridged CD | Unabridged Cassette | Unabridged MP3 CD |
Stamp of Genius Collection
Fairy Tales written by Terry Jones performed by Bob Hoskins, Helen Mirren, Michael Hordern and Joan Greenwood on CD (Unabridged)£9.99 - £19.99

Terry Jones, Joan Greenwood, Michael Hordern, Bob Hoskins, Helen Mirren and Tim Rice read of a collection of original fairy tales for 8 to 11-year-olds, written by master storyteller Terry Jones, introducing such bizarre creatures as the fly-by-night, the rainbow cat, and the wonderful cake-horse.
---
---
---
---
---
---
---
---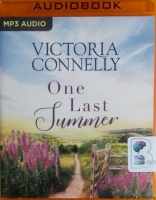 One Last Summer written by Victoria Connelly performed by Jan Cramer on MP3 CD (Unabridged)£14.99
They have the whole summer ahead of them. Is it enough to rekindle the friendship they once shared? Harriet Greenleaf dreams of spending the summer in a beautiful ancient priory on the Somerset coast with her two best friends - but her dream is bittersweet. On the one hand, it's a chance to reconnect three...