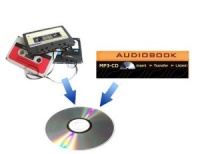 3 Hour Fixed Price Audio Transfer£15.00
This is the fixed price £15 item to be used when ordering conversion of a sub 3 hour Audio Cassette or MP3 CD title.
---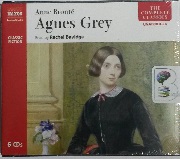 Agnes Grey written by Anne Bronte performed by Rachel Bavidge on CD (Unabridged)£24.99 - £29.99
For all those captivated by the trials of Jane Eyre, Anne Brontës heroine Agnes Grey is the ideal counterpoint. Agnes Grey is widely considered to be the best record of the precarious position of the governess in Victorian society, and the insolence, neglect and dependence that the gentle ....
---
---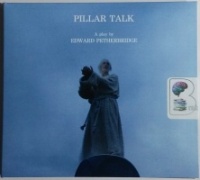 Pillar Talk - A Play written by Edward Petherbridge performed by Edward Petherbridge on CD (Unabridged)£14.99
Exclusive to Brainfood Audiobooks! Esteemed actor Edward (Nicholas Nickleby) Petherbridge uses the story of Symeon Stylites, the 5th century monk who lived on a pillar for thirty-six years, as a framework for an existential inquiry into imagination, belief, doubt, miracles and why one would live 'as I live.'
---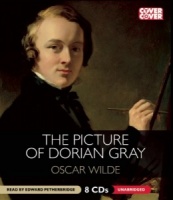 The Picture of Dorian Gray written by Oscar Wilde performed by Edward Petherbridge on CD (Unabridged)£29.99 - £34.99
A Genius Performance by Edward Petherbridge!
Dorian Gray is a child of his time. A young man who is only interested in appearances and, as the story continues, not so much about reality. He has a picture painted and makes a deal with the "devil" so that all the sins he commits are visited on the painting and not on him. This tale has something to say to every generation and is performed by the Genius that is Edward Petherbridge!
---
---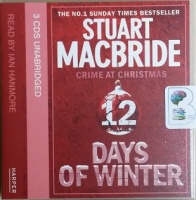 12 Days of Winter written by Stuart MacBride performed by Ian Hanmore on CD (Unabridged)£19.99 - £29.99
A collection of interlinked tales of crime and retribution laced with dark humour, set around the festive season – from the No. 1 bestseller Stuart MacBride
Thieves, drug dealers, lap-dancers, gangsters and even the odd good guy populate these twelve tales exploring the seedier side of life in North East Scotland.
---
---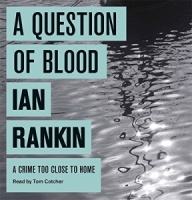 A Question of Blood written by Ian Rankin performed by Tom Cotcher on CD (Unabridged)£29.99
Two seventeen-year-olds are killed by an ex-Army loner who has gone off the rails. The mystery takes Rebus into the heart of a shattered community.
---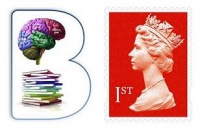 Additional Airmail Postage for Edward Petherbridges Gift to Austrilia£15.00
This is the Additional Postage charge for Edward Petherbridge's audiobook order as one item is required to be sent to Australia.
Welcome to All Our Chivers Customers
Below you can click on the relevant image to search the whole of our shop
this will display every title we have in stock
We currently offer Over 1650 Unabridged audiobooks on CD
We currently offer Over 1100 Unabridged audiobooks on Cassette
We currently offer Over 300 Unabridged audiobooks on MP3 CD
| | | |
| --- | --- | --- |
| Unabridged CD | Unabridged Cassette | Unabridged MP3 CD |
| | | |
| Unabridged CD | Unabridged Cassette | Unabridged MP3 CD |
Stamp of Genius Collection
Fairy Tales written by Terry Jones performed by Bob Hoskins, Helen Mirren, Michael Hordern and Joan Greenwood on CD (Unabridged)£29.99

Terry Jones, Joan Greenwood, Michael Hordern, Bob Hoskins, Helen Mirren and Tim Rice read of a collection of original fairy tales for 8 to 11-year-olds, written by master storyteller Terry Jones, introducing such bizarre creatures as the fly-by-night, the rainbow cat, and the wonderful cake-horse.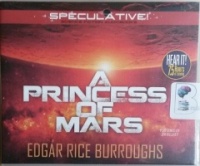 A Princess of Mars written by Edgar Rice Burroughs performed by Jim Killavey on CD (Unabridged)£29.99
Two years before Edgar Rice Burroughs became a worldwide celebrity with the publication of Tarzan of the Apes, he published A Princess of Mars. A futuristic sci-fi fantasy romance, A Princess of Mars tells the story of John Carter, a Civil War veteran who inexplicably finds himself held prisoner...
---
---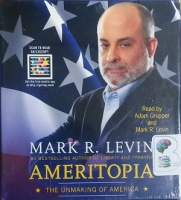 Ameritopia - The Unmaking of America written by Mark R. Levin performed by Adam Grupper and Mark R. Levin on CD (Unabridged)£19.99
In his acclaimed #1 New York Times bestseller, Mark R. Levin explores the psychology, motivations, and history of the utopian movement, its architects--the Founding Fathers, and its modern-day disciples--and how the individual and American society are being devoured by it. Levin asks, what is this...
---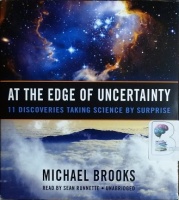 At The Edge of Uncertainty written by Michael Brooks performed by Sean Runnette on CD (Unabridged)£34.99 - £39.99
The atom. The big bang. DNA. Natural selection. All ideas that have revolutionised science - and that were dismissed out of hand when they first appeared. The surprises haven't stopped: here, Michael Brooks, best-selling author of 13 Things That Don't Make Sense, investigates the new wave....
---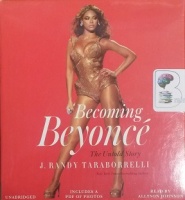 Becoming Beyonce - The Untold Story written by J. Randy Taraborrelli performed by Allyson Johnson on CD (Unabridged)£14.99
The first comprehensive biography ever published about America's favorite living pop icon, Beyoncé, from New York Times bestselling biographer J. Randy Taraborrelli. Beyoncé Knowles is a woman who began her career at the age of eight performing in pageant shows and talent contests, honing her...
---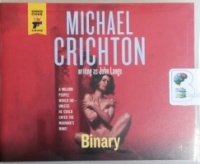 Binary written by Michael Crichton as John Lange performed by Christopher Lane on CD (Unabridged)£19.99
Political radical John Wright is plotting an act of mass destruction - and federal agent John Graves has him under surveillance, trying to figure out what the plot is. When a government computer is hacked and a high-security shipment of nerve gas gets hijacked, Graves puts the pieces together - but can...
---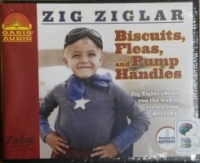 Biscuits, Fleas and Pump Handles - Zig Ziglar shows you the way to create your destiny! written by Zig Ziglar performed by Zig Ziglar on CD (Unabridged)£9.99
This is an inspirational and informative look at how you can achieve remarkable success, wealth, confidence, peace, and joy in your life. You can have it all by adopting the right attitude, positive self-image, setting challenging but achievable goals, adopting a productive work ethic, and establishing good...
---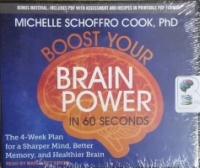 Boost Your Brain Power in 60 Seconds written by Michelle Schoffro Cook, PhD performed by Margaret Strom on CD (Unabridged)£24.99
A new disease is emerging as the leading killer of North Americans: Scientists are predicting that within eight years, brain disease will kill or disable more people than cancer and heart disease combined. Given this shocking new research, we urgently need to know how to protect and improve...
---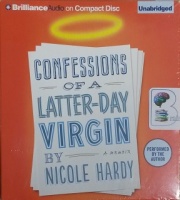 Confessions of a Latter-Day Virgin - A Memoir written by Nicole Hardy performed by Nicole Hardy on CD (Unabridged)£9.99
When Nicole Hardy's eye-opening 'Modern Love' column appeared in the New York Times, the response from readers was overwhelming. Hardy's essay, which exposed the conflict between being true to herself as a woman and remaining true to her Mormon faith, struck a chord with women coast-to-coast.