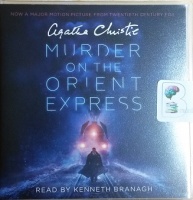 Murder on the Orient Express written by Agatha Christie performed by Kenneth Branagh on CD (Unabridged)£9.99
Agatha Christie's most famous murder mystery, read by director and star of the hugely anticipated 2017 film adaptation, Kenneth Branagh. Just after midnight, a snowdrift stops the Orient Express in its tracks. The luxurious train is surprisingly full for the time of the year, but by the morning...
---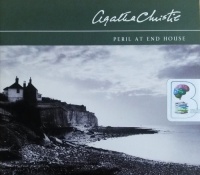 Peril at End House written by Agatha Christie performed by Hugh Fraser on CD (Abridged)£4.99
Nick Buckley was an unusual name for a pretty young woman. But then she had led an unusual life. First, on a treacherous Cornish hillside, the brakes on her car failed. Then, on a coastal path, a falling boulder missed her by inches. Later, an oil painting fell and almost crushed her in bed.
---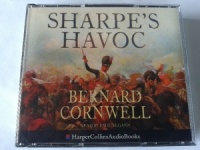 Sharpe's Havoc written by Bernard Cornwell performed by Paul McGann on CD (Abridged)£4.99 - £7.99
Sharpe's Havoc brings Sharpe to Portugal, and reunites him with Harper. It is 1809 and Lieutenant Sharpe, who belongs to a small British army that has a precarious foothold in Portugal, is sent to look for Kate Savage, the daughter of an English wine shipper.
---
---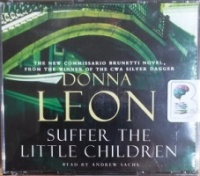 Suffer the Little Children written by Donna Leon performed by Andrew Sachs on CD (Abridged)£4.99
When Commissario Brunetti is summoned to the hospital bedside of a senior paediatrician whose skull has been fractured, he is confronted with more questions than answers. Three men, a Carabinieri captain and two privates from out of town, have burst into the doctor's apartment....
---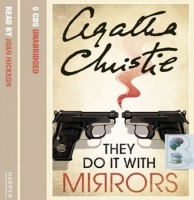 They Do It With Mirrors written by Agatha Christie performed by Joan Hickson on CD (Unabridged)£14.99 - £19.99
Miss Marple senses danger when she visits a friend living in a Victorian mansion which doubles as a rehabilitiation centre for delinquents.
---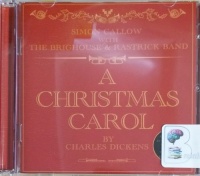 A Christmas Carol written by Charles Dickens performed by Simon Callow and The Brighouse and Rastrick Band on CD (Abridged)£9.99 - £11.99
Marking the 175 anniversary of Charles Dickens' immortal classic 'A Christmas Carol', celebrated actor Simon Callow and one of the world's most respected brass bands The Brighouse and Rastrick Band join forces for this very special Christmas album. It combines Simon Callow's acclaimed adaptation of Charles...
---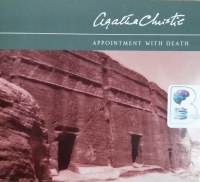 Appointment with Death written by Agatha Christie performed by Carole Boyd on CD (Abridged)£4.99
Among the towering red cliffs of Petra, like some monstrous swollen Buddha, sat the corpse of Mrs Boynton. A tiny puncture mark on her wrist was the only sign of the fatal injection that had killed her.
---
---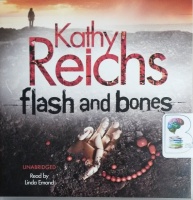 Flash and Bones written by Kathy Reichs performed by Linda Emond on CD (Unabridged)£7.99 - £9.99
In the run up to the biggest NASCAR raceweek of the year, Dr Temperance Brennan is called to a landfill site backing onto the Charlotte speedway track in north Carolina. Someone has discovered a barrel of hardened asphalt with a human hand poking through the top. With the country's press trained...
Welcome to All Our Chivers Customers
Below you can click on the relevant image to search the whole of our shop
this will display every title we have in stock
We currently offer Over 1650 Unabridged audiobooks on CD
We currently offer Over 1100 Unabridged audiobooks on Cassette
We currently offer Over 300 Unabridged audiobooks on MP3 CD
| | | |
| --- | --- | --- |
| Unabridged CD | Unabridged Cassette | Unabridged MP3 CD |
| | | |
| Unabridged CD | Unabridged Cassette | Unabridged MP3 CD |
Stamp of Genius Collection
Fairy Tales written by Terry Jones performed by Bob Hoskins, Helen Mirren, Michael Hordern and Joan Greenwood on CD (Unabridged)£9.99 - £29.99

Terry Jones, Joan Greenwood, Michael Hordern, Bob Hoskins, Helen Mirren and Tim Rice read of a collection of original fairy tales for 8 to 11-year-olds, written by master storyteller Terry Jones, introducing such bizarre creatures as the fly-by-night, the rainbow cat, and the wonderful cake-horse.
Great New Titles
---
---
Autumn written by Ali Smith performed by Melody Grove on Audio CD (Unabridged)£29.99
Fusing Keatsian mists and mellow fruitfulness with the vitality, the immediacy and the colour-hit of Pop Art - via a bit of skulduggery - Autumn is a witty excavation of the present by the past. Autumn is a take on popular culture and a meditation in a world growing ever more bordered; what constitutes...
---
---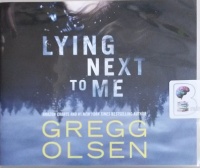 Lying Next to Me written by Gregg Olsen performed by Karen Peakes, Scott Merriman, Katie Koster and P.J. Ochlan on Audio CD (Unabridged)£19.99
No matter what you see, no matter what you've heard, assume nothing. Adam and Sophie Warner and their three-year-old daughter are vacationing in Washington State's Hood Canal for Memorial Day weekend. It's the perfect getaway to unplug—and to calm an uneasy marriage. But on Adam's first day out...
---
---
---
---