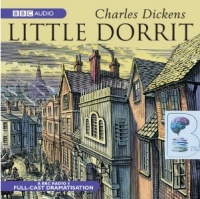 Little Dorrit written by Charles Dickens performed by BBC Radio 4 Full-Cast Dramatisation, Ian McKellen, Kenneth Cranham and Sophie Thompson on CD (Abridged)£14.99 - £19.99
A Genius Performance by Ian McKellen!
The youngest child of debtor William Dorrit, Amy is born in the Marshalsea prison. She is befriended by Arthur Clennam, whose mother employs 'Little Dorrit' as a seamstress. Then, following the discovery of a large and unexpected inheritance, the fortunes of the Dorrits undergo an extreme change and the family moves to Italy.