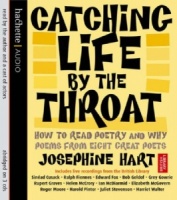 Catching Life by the Throat written by Josephine Hart performed by Famous British Actors on CD (Abridged)£7.99 - £14.99
A Magnificent production for anyone interested in poetry! This set features live recordings from the Josephine Hart Poetry Hour: Eight of the greatest poets in the English language.
---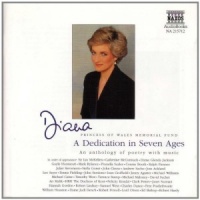 Diana - A Dedication in Seven Ages written by Various Famous Poets performed by Various Famous Actors on CD (Abridged)£5.99
An anthology of poetry accompanied by classical music, based on Lord Owen's "Seven Ages: Poetry for a Lifetime".
The CDs feature over 100 poems read by 40 actors.
They include: Michael Caine reading Rudyard Kipling's "If"; Ralph Fiennes reading Thomas Hood's "I Remember, I Remember"; John Cleese reading "The Owl and the Pussycat"; and Pete Postlethwaite reading "Kubla Khan".
---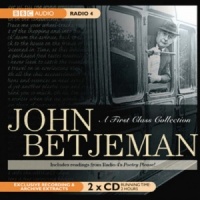 John Betjeman - A First Class Collection written by John Betjeman performed by John Betjeman on CD (Abridged)£14.99 - £19.99
Sir John Betjeman's unique relationship with the BBC left a lasting legacy of poetry, readings and performances. "A First Class Collection" features a selection of some of his most memorable and best-loved poetry.
---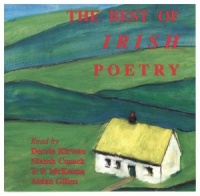 The Best of Irish Poetry written by Various performed by Various Famous Actors on CD (Abridged)£9.99
A fantastic collection of Irish poetry including poems by Oscar Wilde, W.B. Yeats, Seamus Heaney, James Joyce and many others.
Poems are read by Niamh Cusack, Dervla Kirwan, T.P. McKenna and Aidan Gillen.
---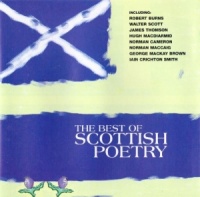 The Best Scottish Poetry written by Various Scottish Poets performed by Alan Cumming, Hannah Gordon, Daniela Nardini and David Rintoul on CD (Abridged)£5.99
A Genius Performance by David Rintoul!
A brilliant selection of great poetry by some of the very best Scottish poets including Robert Burns, Sir Walter Scott, James Thomson and Hugh MacDiarmid.
---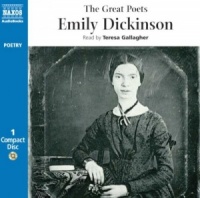 The Great Poets - Emily Dickinson written by Emily Dickinson performed by Teresa Gallagher on CD (Unabridged)£5.99
Some of the finest poems by Emily Dickinson (1830-1886), a unique voice in American poetry. She is known for her short poems, full of acute observations and deft use of language.
---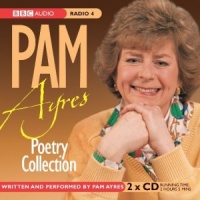 The Pam Ayres Poetry Collection written by Pam Ayres performed by Pam Ayres on CD (Unabridged)£8.99
Writer, poet and broadcaster Pam Ayres has been making her fans smile for more than 30 years since her first television appearance on Opportunity Knocks. This audiobook contains a collection of her poetry.
---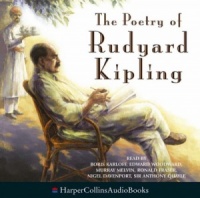 The Poetry of Rudyard Kipling written by Rudyard Kipling performed by Various Famous Actors, Edward Woodward, Anthony Quayle and Boris Karloff on CD (Abridged)£39.99
There is in the eminently quotable lines of Kipling's poetry a varying shimmer of greatness. His poems convey strong emotions of bitterness, humanity and sentiment. They are poems of kinship with humankind, of nobility, of reflected glory and the futilities of our own time.
---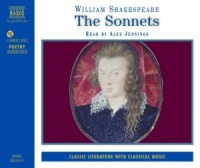 The Sonnets written by William Shakespeare performed by Alex Jennings on CD (Unabridged)£3.99
This new edition focuses on the Sonnets as poetry - sometimes strikingly individual poems, but often subtly interlinked in thematic, imagistic and other groupings.
---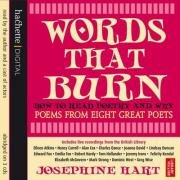 Words that Burn written by Josephine Hart performed by Various Famous Actors on CD (Abridged)£11.99 - £24.99
More wonderful Poetry from Milton, Byron, Keats, Shelley, Browning, Frost and Lowell.
Performed genius actors including Eileen Atkins, Nancy Carroll, Alan Cox, Charles Dance, Joanna David, Lindsay Duncan, Edward Fox, Emilia Fox, Robert Hardy, Tom Hollander, Jeremy Irons, Felicity Kendall, Elizabeth McGovern, Mark Strong, Dominic West, Greg Wise
Abridgement - The Whole Story or The Highlights
Once you have selected your technology the next key choice is
how much time do you have to listen to your book?
When time is of the essence.
When, due to other commitments or so much to get through,
it is more than enough to get the book in
smaller chunks then Abridged is the way to go!
We currently offer Over 830 Abridged audiobooks on CD
We currently offer Over 360 Abridged audiobooks on Cassette
We currently just a few Abridged audiobooks on MP3 CD
| | | |
| --- | --- | --- |
| | | |
| Abridged CD | Abridged Cassette | Abridged MP3 CD |
Stamp of Genius Collection
Fairy Tales written by Terry Jones performed by Bob Hoskins, Helen Mirren, Michael Hordern and Joan Greenwood on CD (Unabridged)£29.99

Terry Jones, Joan Greenwood, Michael Hordern, Bob Hoskins, Helen Mirren and Tim Rice read of a collection of original fairy tales for 8 to 11-year-olds, written by master storyteller Terry Jones, introducing such bizarre creatures as the fly-by-night, the rainbow cat, and the wonderful cake-horse.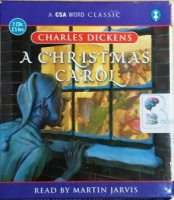 A Christmas Carol written by Charles Dickens performed by Martin Jarvis on CD (Abridged)£14.99
Christmas would not be the same without the most famous Christmas story ever written. A Christmas Carol in Prose, Being a Ghost Story of Christmas, commonly shortened to A Christmas Carol, is a true classic. Its central character, Ebeneezer Scrooge, is the meanest, most miserly and...
---
---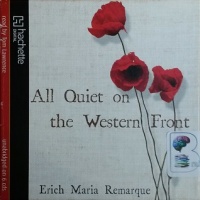 All Quiet on the Western Front written by Erich Maria Remarque performed by Tom Lawrence on CD (Unabridged)£24.99
The story is told by a young 'unknown soldier' in the trenches of Flanders during the First World War. Through his eyes we see all the realities of war; under fire, on patrol, waiting in the trenches, at home on leave, and in hospitals and dressing stations. Although there are vividly described incidents...
---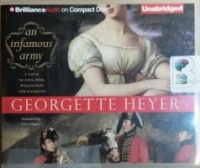 An Infamous Army written by Georgette Heyer performed by Claire Higgins on CD (Unabridged)£24.99
In 1815, beneath the aegis of the Army of Occupation, Brussels is the gayest town in Europe. And the widow Lady Barbara Childe, renowned for being as outrageous as she is beautiful, is at the centre of all that is fashionable and light-hearted. When she meets Charles Audley, dashing aide-de-camp...
---
---
---
---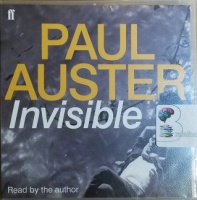 Invisible written by Paul Auster performed by Paul Auster on CD (Unabridged)£9.99
Sinuously constructed in four interlocking parts, Invisible opens in New York City in the spring of 1967 when twenty-year-old Adam Walker, an aspiring poet and student at Columbia University meets the enigmatic Frenchman Rudolf Born, and his silent and seductive girlfriend Margot.
---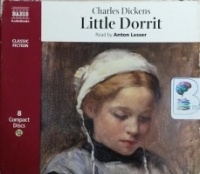 Little Dorrit written by Charles Dickens performed by Anton Lesser on CD (Abridged)£24.99
In Little Dorrit, Charles Dickens created one of his most penetrating satires on the weaknesses of government in the Victorian era. He chose Marshalsea debtors prison as the setting, where his own father had been imprisoned. The story revolves around a complex mystery involving conspiracy...
---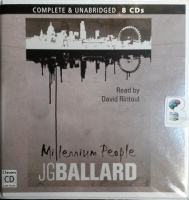 Millennium People written by J.G. Ballard performed by David Rintoul on CD (Unabridged)£19.99
Millennium People tells the story of David Markham, a psychologist who is searching for the truth behind a bomb that exploded on a Heathrow baggage carousel, killing his ex?wife. Infiltrating a shadowy protest group responsible for her death, David finds himself succumbing to the charismatic...
---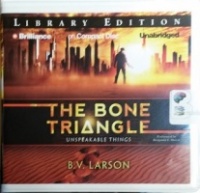 The Bone Triangle - Unspeakable Things written by B.V. Larson performed by Benjamin L. Darcie on CD (Unabridged)£29.99
Beyond the din and dancing lights of the Las Vegas strip, a young woman has mysteriously gone missing. All the facts point to something sinister - even paranormal. Quentin Draith, supernatural crime investigator, is hired to assist. However, the deeper Draith digs, the more otherworldly his...
---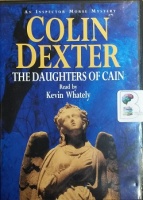 The Daughters of Cain written by Colin Dexter performed by Kevin Whately on CD (Abridged)£5.99
Bizarre and bewildering - that's what so many murder investigations in the past had proved to be . . . In this respect, at least, Lewis was correct in his thinking. What he could not have known was what unprecedented anguish the present case would cause to Morse's soul.