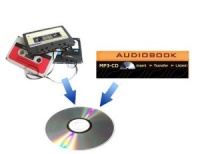 3 Hour Fixed Price Audio Transfer for Customers Own Tapes£25.00
This is the fixed price £25.00 item to be used by Customers when ordering conversion of their own sub 3 hour Audio Cassette or MP3 CD title.
---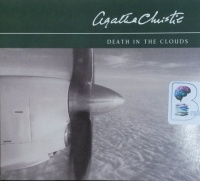 Death in the Clouds written by Agatha Christie performed by David Timson on CD (Abridged)£4.99
From seat No.9, Hercule Poirot was ideally placed to observe his fellow air passengers. Over to his right sat a pretty young woman, ahead, across the gangway in seat No.8, a detective writer was being troubled by an aggressive wasp. What Poirot did not yet realize was that behind him, in seat No.2, sat the ...
---
---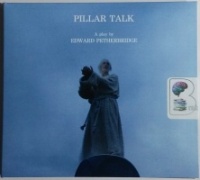 Pillar Talk - A Play written by Edward Petherbridge performed by Edward Petherbridge on CD (Unabridged)£14.99
Exclusive to Brainfood Audiobooks! Esteemed actor Edward (Nicholas Nickleby) Petherbridge uses the story of Symeon Stylites, the 5th century monk who lived on a pillar for thirty-six years, as a framework for an existential inquiry into imagination, belief, doubt, miracles and why one would live 'as I live.'
Selected Works of Dylan Thomas
---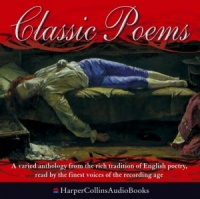 Classic Poems written by Various performed by Sir Ralph Richardson, Dylan Thomas and James Mason on CD (Abridged)£7.99
A Genius Performance by Ralph Richardson and Sir John Gielgud plus many more!
A varied anthology of poets – including Eliot and Auden – reading their own words, and favorite poems by Keats, Browning, Kipling, Tennyson and many more read by the finest voices of the recording age.
---
---
The Stamp of Genius
Spot Light on Genius
Every day we, at Brainfood Audiobooks, are confronted by a huge variety of audio books both new and old, rare and not so rare. Every once in a while a book will slowly emerge as an audiobook classic. Some times the quality of a book might be seen in it's constituents. A great author or a great actor might bring the attention to an audiobook production and there are many of these to choose from including
Paul Scofiled's Four Quartets and Robert Stephen's Richard III
but some times the DNA of an audiobook can appear quite good, strong but not exceptional, then some strange alchemy occurs. A conjoining of two very good, elements, an excellent author with a wonderful performer, can produce an audiobook of such quality that there a few ways of describing the experience.Once such book is .......
Perfume
Written by Patrick Suskind , his first novel, touches on the most elusive of our senses in such a manner that you may never consider it such a passive experience again. Then into this book with dark sensual themes comes the voice of Sean Barrett. We must declare now that we, at Brainfood Audiobooks, are all a big fan of Sean Barrett's audio performances. This performance is truly captivating. For many of us readers/listeners, there have been books that captivate to such an extent that time becomes quite secondary. Another page to finish the chapter and another chapter as the story draws you in. Even sleep can be forestalled as the book appears to become so much more than paper/a tape or CD. This is such a book. If you decide to dip into these waters be prepared for an 8 hour listen......
New In July 2017
Agatha Raisin and A Spoonfull of Poison written by M.C. Beaton performed by Penelope Keith on CD (Unabridged)£9.99 - £19.99

A Genius performance by Penelope Keith! Cranky but lovable sleuth Agatha Raisin's detective agency has become so successful that she wants nothing more than to take quality time for rest and relaxation. But as soon as she begins closing the agency on weekends, she remembers that when she has plenty of ....

Agatha Raisin and the Quiche of Death written by M.C. Beaton performed by Penelope Keith on Cassette (Unabridged)£24.99

Meet Agatha Raisin, high-flying public relations boss turned village sleuth. After her many years of bullying and cajoling others, her early retirement to a picture-perfect village in the Cotswolds is a dream come true.

An April Shroud written by Reginald Hill performed by Colin Buchanan on Cassette (Unabridged)£14.99

After seeing Inspector Pascoe off on his honeymoon with a few ill-chosen words, Superintendent Andy Dalziel soon runs into trouble and water on his own solitary holiday. Rescued by a bunch of somewhat cheerful mourners, he accompanies them back to their rundown mansion to dry off.

and furthermore written by Judi Dench performed by Samantha Bond on CD (Unabridged)£19.99 - £29.99

From the moment Judi Dench appeared as a teenager in the York Mystery Plays it was clear that acting would be her career. Trained at London's Central School of Speech and Drama it was her performance in her twenties as Juliet in Franco Zeffirelli's memorable Old Vic production that turned her into a star.

English Passengers written by Matthew Kneale performed by Simon Callow on Cassette (Abridged)£6.99 - £9.99

WINNER – WHITBREAD BOOK OF THE YEAR 2000 The Reverend Geoffrey Wilson sets out from England, in the summer of 1857, with an expedition to find the Garden of Eden, which he is convinced lies on the island of Tasmania.

Eragon written by Christopher Paolini performed by Kerry Shale on CD (Abridged)£9.99

Fifteen-year-old Eragon believes that he is merely a poor farm boy - until his destiny as a Dragon Rider is revealed. Gifted with only an ancient sword, a loyal dragon, and sage advice from an old storyteller, Eragon is soon swept into a dangerous tapestry of magic, glory, and power.

Hamlet written by William Shakespeare performed by Derek Jacobi, Timothy West, John Nettleton and Jane Wymark on Cassette (Abridged)£19.99 - £29.99

The dead do not sleep in Denmark. Thrice the vision of the suddenly departed king has haunted the night watchmen. Upon seeing his own son, prince Hamlet, the ghost calls him away to divulge most nefarious secret. This most noble king was murdered by his own brother, Hamlet's uncle, who now wears his crown and beds his bride.

Henry IV Part 1 written by William Shakespeare performed by Paul Scofield, Gary Warson, Corin Redgrave and Richard Marquand on Cassette (Unabridged)£14.99 - £29.99

Henry IV, Part 1, is a history play by William Shakespeare, believed to have been written no later than 1597. It is the second play in Shakespeare's tetralogy dealing with the successive reigns of Richard II, Henry IV (2 plays), and Henry V.

Henry IV Part 2 written by William Shakespeare performed by Derek Jacobi, Ian McKellen, Corin Redgrave and Tony Church on Cassette (Unabridged)£29.99

God knows, my son, by what by-paths and indirect crook'd ways I met this crown; and I myself know well how troublesome it sat upon my head. To thee, it shall descend with better quiet, better opinion, better confirmation!

Henry VI Part 3 written by William Shakespeare performed by Richard Marquand, Gordon Gardener, Patrick Wymark and George Rylands on Cassette (Unabridged)£29.99

The final part of Shakespeare's histories focusing on King Henry VI, this concludes the threads that have been important throughout. Considered one of the greatest histories ever written, it is a powerful piece that helped pave Shakespeare's way to being one of the greatest writers to ever live.

Likeable Business written by Dave Kerpen performed by Christopher Prince on MP3 CD (Unabridged)£14.99

It pays to be LIKEABLE! You can have a rock-solid business strategy, unlimited resources, and the most talented people on staff. But only one thing is guaranteed in today's hyperconnected society: if your business isn't likeable, it will fail. Dave Kerpen knows how important it is to be liked―by customers, employees, stakeholders ...

Look who it is! written by Alan Carr performed by Alan Carr on CD (Abridged)£4.99 - £7.99

Famed for his gentle innocence and brilliant observational wit, comedian Alan Carr describes his childhood growing up in a football-mad family in Northampton and his rise to become one of Britain's best-loved comedians.

My Life as a Fake written by Peter Carey performed by Haydn Gwynne on CD (Abridged)£4.99

Sarah Wode-Douglas is an aristocratic English-woman who has made her living in the cloistered world of literary London as the editor of the poetry magazine First Proof, until she impulsively follows a family friend, poet John Slater, across the world to Kuala Lumpur.

Neither Here Nor There written by Bill Bryson performed by William Roberts on CD (Unabridged)£14.99

In Neither Here nor There Bill Bryson brings his unique brand of humour to bear on Europe as he shoulders his backpack, keeps a tight hold on his wallet, and journeys from Hammerfest, the northernmost town on the continent, to Istanbul on the cusp of Asia.

Original Sin written by P.D. James performed by Michael Jayston on Cassette (Unabridged)£14.99 - £19.99

An Adam Dalgliesh Mystery. Set on the banks of the River Thames in the literary world, P. D. James' Original Sin is the ninth Adam Dalgliesh mystery and a brilliant work of crime fiction from the best-selling author of Death Comes to Pemberley.

Pigs Can Fly written by Barry Cryer performed by Barry Cryer on CD (Abridged)£5.99

Barry Cryer has collaborated with all the greats from Max Miller to Tony Hancock, Bob Hope, Peter Cook and Dudley Moore, John Cleese, Frankie Howerd, Kenny Everett, Spike Milligan, Eric Sykes, Dave Allen, Richard Prior, Tommy Cooper, Les Dawson, Graham Chapman, the Two Ronnies, Morecambe and Wise ....

Standard Insurance Valuation Service£30.00

This is the fixed price £30 item to be used when ordering a Standard Insurance Assessment Service letter.

Tess of the d'Urbervilles written by Thomas Hardy performed by Anna Bentinck on CD (Unabridged)£49.99 - £69.99

Tess Durbeyfield is forced by her family's poverty to claim kinship with the wealthy D'Urbervilles. Violated by the son, Alec, her hopes of rebuilding her life with the gentle and bookish Angel Clare founder when he learns of her past.

The As If Principle written by Richard Wiseman performed by Ralph Lister on MP3 CD (Unabridged)£14.99

From a bestselling author and the most-followed psychologist on Twitter, this "intriguing new slant to personal transformation" (Kirkus Reviews) shows you how to take control of your life in an instant. Victorian philosopher William James had a theory about emotion and behavior:

The Canterville Ghost written by Oscar Wilde performed by Rupert Degas on MP3 CD (Unabridged)£7.99

"An amusing chronicle of the tribulations of the Ghost of Canterville Chase when his ancesteral halls become the home of the American Minister to the Court of St James." This short story by Oscar Wilde has been the basis for a movie and a play, and has been required reading for many years.

The Daughter of Time written by Josephine Tey performed by Derek Jacobi on Cassette (Unabridged)£29.99 - £39.99

Josephine Tey's classic novel about Richard III, the hunchback king, whose skeleton was discovered in a council carpark, and who was buried in March 2015 in state in Leicester Cathedral. The Daughter of Time investigates his role in the death of his nephews, the princes in the Tower, and his own death at the Battle of Bosworth.

The End of Men and the Rise of Women written by Hanna Rosin performed by Laural Merlington on CD (Unabridged)£24.99

A landmark portrait of women, men, and power in a transformed world Men have been the dominant sex since, well, the dawn of mankind. But Hanna Rosin was the first to notice that this long-held truth is, astonishingly, no longer true.

The Hound of the Baskervilles written by Arthur Conan Doyle performed by Derek Jacobi on CD (Unabridged)£9.99

When a country doctor comes to Sherlock Holmes with a far-fetched tale of a sudden death, a devil dog and an ancient curse, Holmes is sceptical. Could the demise of Sir Charles Baskerville really have been caused by the gigantic ghostly hound which is said to have haunted his family for generations?

The Levity Effect written by Adrian Gostick and Scott Christopher performed by Scott Christopher on CD (Unabridged)£9.99

The Levity Effect uses serious science to reveal the remarkable power of humor and fun in business. Science proves it?fun is good for business! Based on ten years of extensive research, the authors argue against business tradition to reveal the powerful bottom–line benefits of leading with levity.

The Moonstone written by Wilkie Collins performed by Peter Jeffrey on MP3 CD (Unabridged)£19.99 - £24.99

The Moonstone, a priceless Indian diamond which had been brought to England as spoils of war, is given to Rachel Verrinder on her eighteenth birthday. That very night, the stone is stolen. Suspicion then falls on a hunchbacked housemaid, on Rachel's cousin Franklin Blake, on a troupe of mysterious Indian jugglers, and on Rachel herself.

The Poetry of Love written by Various Famous Poets performed by John Gielgud, Tim Piggott-Smith, Richard Pasco and Phyllis Calvert on Cassette (Abridged)£9.99

Described by Gramaphone's Recommended Spoken Word Recordings publication as "A delectable anthology", this is a collection of almost 100 beautifully performed love poems.