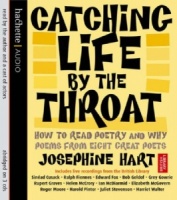 Catching Life by the Throat written by Josephine Hart performed by Famous British Actors on CD (Abridged)£7.99 - £14.99
A Magnificent production for anyone interested in poetry! This set features live recordings from the Josephine Hart Poetry Hour: Eight of the greatest poets in the English language.
---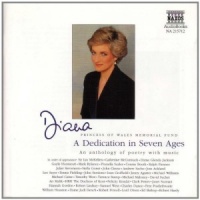 Diana - A Dedication in Seven Ages written by Various Famous Poets performed by Various Famous Actors on CD (Abridged)£5.99
An anthology of poetry accompanied by classical music, based on Lord Owen's "Seven Ages: Poetry for a Lifetime".
The CDs feature over 100 poems read by 40 actors.
They include: Michael Caine reading Rudyard Kipling's "If"; Ralph Fiennes reading Thomas Hood's "I Remember, I Remember"; John Cleese reading "The Owl and the Pussycat"; and Pete Postlethwaite reading "Kubla Khan".
---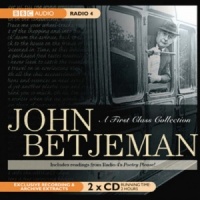 John Betjeman - A First Class Collection written by John Betjeman performed by John Betjeman on CD (Abridged)£11.99 - £14.99
Sir John Betjeman's unique relationship with the BBC left a lasting legacy of poetry, readings and performances. "A First Class Collection" features a selection of some of his most memorable and best-loved poetry.
---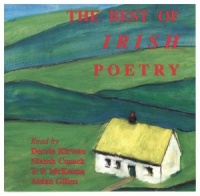 The Best of Irish Poetry written by Various performed by Various Famous Actors on CD (Abridged)£9.99
A fantastic collection of Irish poetry including poems by Oscar Wilde, W.B. Yeats, Seamus Heaney, James Joyce and many others.
Poems are read by Niamh Cusack, Dervla Kirwan, T.P. McKenna and Aidan Gillen.
---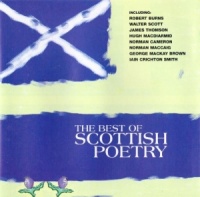 The Best Scottish Poetry written by Various Scottish Poets performed by Alan Cumming, Hannah Gordon, Daniela Nardini and David Rintoul on CD (Abridged)£5.99
A Genius Performance by David Rintoul!
A brilliant selection of great poetry by some of the very best Scottish poets including Robert Burns, Sir Walter Scott, James Thomson and Hugh MacDiarmid.
---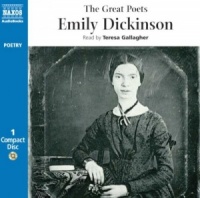 The Great Poets - Emily Dickinson written by Emily Dickinson performed by Teresa Gallagher on CD (Unabridged)£5.99
Some of the finest poems by Emily Dickinson (1830-1886), a unique voice in American poetry. She is known for her short poems, full of acute observations and deft use of language.
---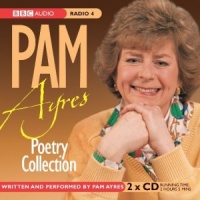 The Pam Ayres Poetry Collection written by Pam Ayres performed by Pam Ayres on CD (Unabridged)£8.99
Writer, poet and broadcaster Pam Ayres has been making her fans smile for more than 30 years since her first television appearance on Opportunity Knocks. This audiobook contains a collection of her poetry.
---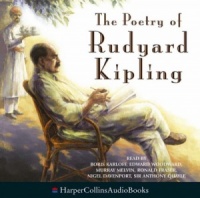 The Poetry of Rudyard Kipling written by Rudyard Kipling performed by Various Famous Actors, Edward Woodward, Anthony Quayle and Boris Karloff on CD (Abridged)£39.99
There is in the eminently quotable lines of Kipling's poetry a varying shimmer of greatness. His poems convey strong emotions of bitterness, humanity and sentiment. They are poems of kinship with humankind, of nobility, of reflected glory and the futilities of our own time.
---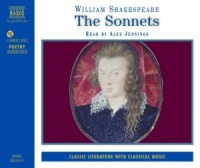 The Sonnets written by William Shakespeare performed by Alex Jennings on CD (Unabridged)£3.99
This new edition focuses on the Sonnets as poetry - sometimes strikingly individual poems, but often subtly interlinked in thematic, imagistic and other groupings.
---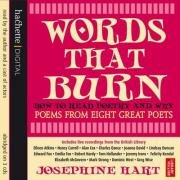 Words that Burn written by Josephine Hart performed by Various Famous Actors on CD (Abridged)£11.99 - £24.99
More wonderful Poetry from Milton, Byron, Keats, Shelley, Browning, Frost and Lowell.
Performed genius actors including Eileen Atkins, Nancy Carroll, Alan Cox, Charles Dance, Joanna David, Lindsay Duncan, Edward Fox, Emilia Fox, Robert Hardy, Tom Hollander, Jeremy Irons, Felicity Kendall, Elizabeth McGovern, Mark Strong, Dominic West, Greg Wise
New In August 2017 Part 2
(in alphabetical order)
A Peaceful Retirement written by Mrs Dora Saint as Miss Read performed by June Whitfield on Cassette (Abridged)£4.99

Miss Read greets retirement from the village school with considerable excitement, and is determined to prove wrong those friends who doubt that she will be able to cope alone. She settles down to what she hopes will be an endless stream of lazy daysbut is, of course, completely thwarted.

A Sentimental Journey written by Laurence Sterne performed by Anton Lesser on CD (Unabridged)£9.99

Sterne's celebrated novel A Sentimental Journey joins the Naxos AudioBooks catalogue. Sterne's novel transformed the travelogue genre in the eighteenth century by making travel writing much more personal and immediate.

British Comedy Classics written by EMI Comedy Classics performed by Kenneth Williams, Michael Bentine, David Frost and Alan Bennett on Cassette (Abridged)£4.99

many of the artists in this recording started in radio, but many graduated to it from variety and the Music Halls. Some, like the "Beyond the Fringe" team grew from University origins and the stage being part of a lineage that was later to produce "The Goodies" and "Monty Python's Flying Circus".

Broken Rainbows written by Catrin Collier performed by Helen Griffin on Cassette (Unabridged)£29.99

Broken Rainbows is Book Seven of the Hearts of Gold series by Catrin Collier It is 1942 and, in the wake of America's entry into the war, the small community of Pontypridd suffers its own - not entirely welcome - GI invasion. The South Carolina Regiment billeted on the town soon cuts a swathe through its women, living up to GI's ...

David Copperfield written by Charles Dickens performed by Martin Jarvis on MP3 CD (Unabridged)£19.99

A Genius Performance by Martin Jarvis!

Dickens wrote the book after the completion of a fragment of autobiography recalling his employment as a child in a London warehouse, and in the first-person narrative, a new departure for him, realized marvellously the workings of memory.

Frederica written by Georgette Heyer performed by Clifford Norgate on Cassette (Unabridged)£29.99

Rich, handsome, darling of the ton, the hope of ambitious mothers and despair of his sisters -- the Marquis of Alverstoke sees no reason to put himself out for anyone. Until a distant connection, ignorant of his selfishness, applies to him for help.

Memorial Tablet - Poetry and Prose read by the Author written by Siegfried Sassoon performed by Siegfried Sassoon on CD (Abridged)£8.99

A wide variety of Siegfried Sassoon's poetry read by the author himself. There is something wonderfully real about this style/period/subject's poetry being read by this extraordinary man. A must listen for any poetry lover!

Morse's Greatest Mysteries written by Colin Dexter performed by Kevin Whately on Cassette (Abridged)£4.99

In short mysteries so brilliantly plotted they'll confound the cleverest of souls, Inspector Morse remains as patient as a cat at a mouse hole in the face of even the most resourceful evildoers. Muldoon, for instance, the one-legged bomber with one fatal weakness . .

Nicholas Nickleby written by Charles Dickens performed by Paul Scofield on Cassette (Abridged)£4.99

Following the success of Pickwick Papers and Oliver Twist, Nicholas Nickleby was hailed as a comic triumph and firmly established Dickens as a 'literary gentleman'. It has a full supporting cast of delectable characters that range from the iniquitous Wackford Squeers and his family, to the delightful Mrs Nickleby ..

Olympiad written by Tom Holt performed by Christopher Kay on Cassette (Unabridged)£19.99

Two thousand, seven hundred and seventy-six years ago a group of men ran between two piles of stones, and invented sport. If, that is, its history can be believed. The first ever Olympic Games in 776BC were apparently so memorable that all Western chronology is based on them.

Paul Temple and the Lawrence Affair written by Francis Durbridge performed by BBC Radio Full-Cast Dramatisation, Peter Coke and Marjorie Westbury on Cassette (Abridged)£4.99

A BBC radio full-cast drama starring Peter Coke and Marjorie Westbury as detective Paul Temple and his glamorous wife Steve. Another entry in the popular range of Paul Temple dramas, this eight-part adventure was first broadcast in 1956.

The History of Opera written by Richard Fawkes performed by Robert Powell on Cassette (Abridged)£9.99

The History of Opera is an affordable and accessible resource for the listening and appraising skills element in any music curriculum. Richard Fawkes traces the history of opera from its origins in the 16th century to the present day in the first three cassettes.

The Hitch-Hikers Guide to the Galaxy - The Primary Phase written by Douglas Adams performed by Peter Jones, Simon Jones, Geoffrey McGiven and Stephen Moore on Cassette (Abridged)£4.99

The first series of a Radio 4 humorous science-fiction drama, first broadcast in 1978. The story begins when Arthur Dent, not really your average man in the street, finds that the Earth is suddenly destroyed around him, and the great hitch-hike begins.

The Loop written by Nicholas Evans performed by Lorelei King on Cassette (Unabridged)£19.99

Helen Ross, a twenty-nine-year-old biologist, is sent to a sleepy Rocky Mountain ranching town to defend a pack of wolves from those who want to destroy them. For in Hope, Montana, a century ago, the wolf was slaughtered to extinction and though now protected by law as an endangered species, the old hatred runs deep.

The Silent World of Nicholas Quinn written by Colin Dexter performed by Terrence Hardiman on Cassette (Unabridged)£19.99

Nicholas Quinn is deaf, so he considers himself lucky to be appointed to the Foreign Examinations Board at Oxford, which designs tests for students of English around the world. But when someone slips cyanide into Nicholas's sherry, Inspector Morse has a multiple-choice murder.

The Thirty-Nine Steps written by John Buchan performed by BBC Radio Full-Cast Dramatisation, Tom Baker and David Robb on Cassette (Abridged)£9.99

The Thirty-Nine Steps: A visit from a man who is supposed to be dead begins the nightmare for Richard Hannay. Three days later, the man really is dead, skewered through the heart, and Richard Hannay is an innocent man on the run, caught in a sinister web of political intrigue and murder.

Twelfth Night written by William Shakespeare performed by Stella Gonet, Gerard Murphy and Jonathan Keeble on Cassette (Unabridged)£5.99

One of Shakespeare's finest comedies, Twelfth Night was written at the same time as Hamlet and Troilus and Cressida, and whilst it shares their fascination with sex, death and confused identities, its exuberant comedy and linguistic inventiveness rises above the introspection of these plays.

When's It Coming Out? written by Maureen Lipman performed by Maureen Lipman on Cassette (Abridged)£4.99

We bring you the eclectic, egocentric, apoplectic and largely unconnected ramblings of a forty-six year old (or fifty-eight if you believe the birthday column of The Times), mother of two, wife of one, lover of .... Radio 4..."

Wuthering Heights written by Emily Bronte performed by Michael Kitchen on Cassette (Unabridged)£19.99

Wuthering Heights is a novel by Emily Brontë, written between October 1845 and June 1846, and published in 1847 under thepseudonym "Ellis Bell." It was her first and only published novel: she died aged 30 the following year. The decision to publish came after the success of her sister Charlotte's novel, Jane Eyre.
Stamp of Genius Collection
Fairy Tales written by Terry Jones performed by Bob Hoskins, Helen Mirren, Michael Hordern and Joan Greenwood on CD (Unabridged)£29.99

Terry Jones, Joan Greenwood, Michael Hordern, Bob Hoskins, Helen Mirren and Tim Rice read of a collection of original fairy tales for 8 to 11-year-olds, written by master storyteller Terry Jones, introducing such bizarre creatures as the fly-by-night, the rainbow cat, and the wonderful cake-horse.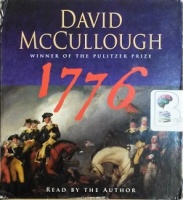 1776 written by David McCullough performed by David McCullough on CD (Abridged)£14.99
The two-time Pulitzer Prize-winning historian draws on personal correspondence and period diaries to present a landmark history of the American Revolution that ranges from the siege of Boston, to the American defeat at Brooklyn and retreat across New Jersey, to the stunning American victory...
---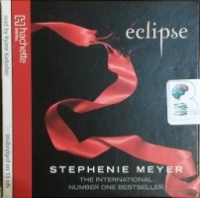 Eclipse written by Stephenie Meyer performed by Ilyana Kadushin on CD (Unabridged)£14.99
Bella?' Edward's soft voice came from behind me. I turned to see him spring lightly up the porch steps, his hair windblown from running. He pulled me into his arms at once, and kissed me again. His kiss frightened me. There was too much tension, too strong an edge to the way his lips crushed mine....
---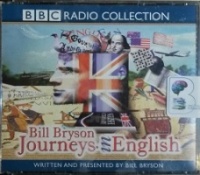 Journeys in English written by Bill Bryson performed by Bill Bryson on CD (Abridged)£9.99
This highly entertaining BBC Radio 4 series is written and presented by Bill Bryson and based on his bestselling book, 'Mother Tongue'. In it he romps through the history of Britain to reveal how English became such an infuriatingly complex – but ultimately world-beating – language.
---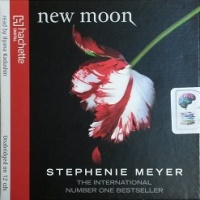 New Moon written by Stephenie Meyer performed by Ilyana Kadushin on CD (Unabridged)£14.99
I stuck my finger under the edge of the paper and jerked it under the tape. 'Shoot,' I muttered when the paper sliced my finger. A single drop of blood oozed from the tiny cut. It all happened very quickly then. 'No!' Edward roared ...
---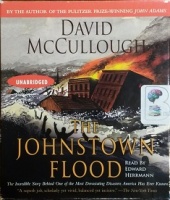 The Johnstown Flood written by David McCullough performed by Edward Herrmann on CD (Unabridged)£14.99
The stunning story of one of America's great disasters, a preventable tragedy of Gilded Age America, brilliantly told by master historian David McCullough. At the end of the nineteenth century, Johnstown, Pennsylvania, was a booming coal-and-steel town filled with hardworking families striving...
---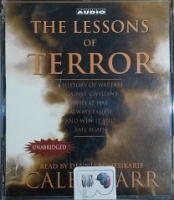 The Lessons of Terror written by Caleb Carr performed by Dennis Boutsikaris on CD (Unabridged)£14.99
Although terrorism seems a relatively modern phenomenon, novelist and military historian Caleb Carr illustrates that it has been a constant of military history. In ancient times, warring armies raped and slaughtered civilians and gratuitously destroyed homes and cities;
---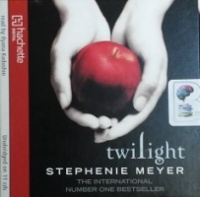 Twilight written by Stephenie Meyer performed by Ilyana Kadushin on CD (Unabridged)£14.99
When seventeen-year-old Isabella Swan moves to Forks, Washington to live with her father she expects that her new life will be as dull as the town itself. In spite of her awkward manner and low expectations, she finds that her new classmates are drawn to this pale, dark-haired new girl in town.
---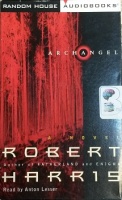 Archangel written by Robert Harris performed by Anton Lesser on Cassette (Abridged)£4.99
While in Moscow, historian Fluke Kelso is approached by someone claiming to have been present when Stalin died, but a simple check into the old man's story turns into a murderous chase into the dark forests of northern Russia near the White Sea port of Archangel.
---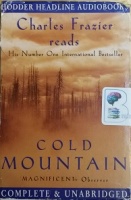 Cold Mountain written by Charles Frazier performed by Charles Frazier on Cassette (Unabridged)£19.99
A soldier wounded in the Civil War, Inman turns his back on the carnage of the battlefield and begins the treacherous journey home to Cold Mountain, and to Ada, the woman he loved before the war began. As Inman attempts to make his way across the mountains, through the devastated landscape....
---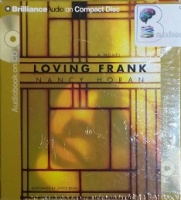 Loving Frank written by Nancy Horan performed by Joyce Bean on CD (Abridged)£9.99
In the internationally bestselling vein of The Paris Wife and Z: a novel of Zelda Fitzgerald this biographical novel is set in the early 1900s when polite Chicago society was rocked by terrible scandal when renowned architect, Frank Lloyd Wright, ran off with Mamah Cheney, a client's wife.
---
---