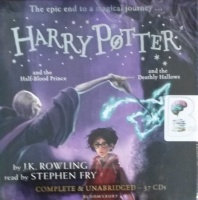 Harry Potter Collection Part 3 - Books 6 and 7 written by J.K. Rowling performed by Stephen Fry on CD (Unabridged)£39.99 - £59.99
Witches and wizards unite as you join the Battle of Hogwarts! Complete the entire series of J.K. Rowling's Harry Potter stories with this enchanting audiobook collection. The 37 CDs cover The Half-Blood Prince and The Deathly Hallows and find Dark Magic rising. Will Harry be able to summon the courage (and the...
---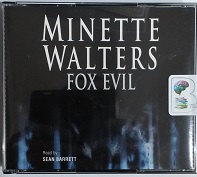 Fox Evil written by Minette Walters performed by Sean Barrett on CD (Abridged)£4.99 - £6.99
When elderly Ailsa Lockyer-Fox is found dead in her garden, dressed only in night clothes and with blood stains on the ground near her body, the finger of suspicion points at her wealthy, landowning husband, Colonel James Lockyer-Fox.
---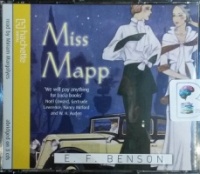 Miss Mapp written by E.F. Benson performed by Miriam Margolyes on CD (Abridged)£4.99
Nothing escapes the snooping opera glasses of Miss Elizabeth Mapp. She whiles away her busy hours observing the small English village of Tilling, and recording the antics in her notebook. But her observations are set to be disrupted by amorous advances of two retired army generals, both vying for her affection.
---
---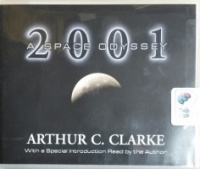 2001 - A Space Odyssey written by Arthur C. Clarke performed by Arthur C. Clarke and Dick Hill on CD (Unabridged)£19.99
It has been more than forty years since the publication of this classic science fiction novel that changed the way we look at the stars and ourselves. From the savannas of Africa at the dawn of mankind to the rings of Saturn as man adventures to the outer rim of our solar system, 2001: A Space Odyssey is a ...
---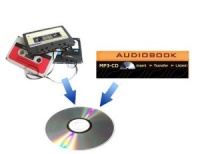 3 Hour Fixed Price Audio Transfer£15.00
This is the fixed price £15 item to be used when ordering conversion of a sub 3 hour Audio Cassette or MP3 CD title.
---
---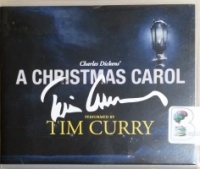 A Christmas Carol written by Charles Dickens performed by Tim Curry on CD (Unabridged)£16.99
This version of Charles Dickens's A Christmas Carol, masterfully narrated by Tim Curry, was available for a limited time last year, and now it's back. This one-of-a-kind performance puts a unique spin on a treasured classic, and served as the inspiration for the exciting new line of Audible Signature Classics...
---
---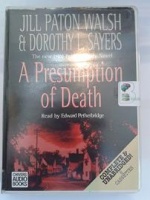 A Presumption of Death written by Jill Paton Walsh and Dorothy L Sayers performed by Edward Petherbridge on Cassette (Unabridged)£29.99 - £39.99
The story opens in 1940. Harriet Vane - now Lady Peter Wimsey - has taken her children to safety in the country. But the war has followed them: glamorous RAF pilots and even more glamorous land-girls scandalise the villagers; the blackout makes the night-time lanes as sinister as the back alleys of London.
---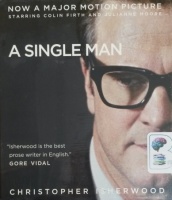 A Single Man written by Christopher Isherwood performed by Simon Prebble on CD (Unabridged)£19.99
Celebrated as a masterpiece from its first publication, A Single Man is the story of George, an English professor in suburban California left heartbroken after the death of his lover, Jim. With devastating clarity and humour, Christopher Isherwood shows George's determination to carry on, evoking the unexpected...
---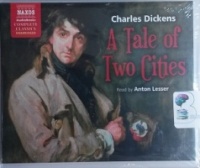 A Tale of Two Cities written by Charles Dickens performed by Anton Lesser on CD (Unabridged)£49.99 - £59.99
It was the best of times and the worst of times'. In one of the most famous openings of any novel, Dickens masterfully presents the turmoil of the French Revolution which is the backdrop for a novel of love, patience, hope and self-sacrifice. It is read by Anton Lesser whose award-winning Dickens... Naxos
---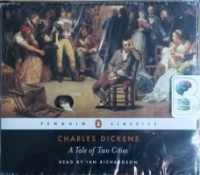 A Tale of Two Cities written by Charles Dickens performed by Ian Richardson on CD (Abridged)£5.99 - £9.99
After 18 years as a political prisoner in the Bastille the aging Dr Manette is finally released and reunited with his daughter in England.
---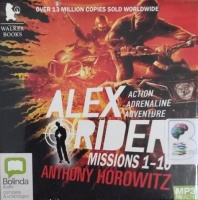 Alex Rider Missions 1 to 10 written by Anthony Horowitz performed by Jonathan Davies on MP3 CD (Unabridged)£29.99
In the number one bestselling series by Anthony Horowitz, 14-year-old Alex Rider is forcibly recruited into the deadly world of espionage and sent on his first mission. But mortal danger is never far away and the reluctant teenage spy soon finds himself in demand again by MI6. The ever popular and explosive...
---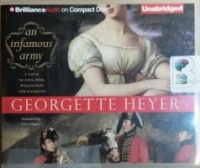 An Infamous Army written by Georgette Heyer performed by Claire Higgins on CD (Unabridged)£24.99 - £34.99
In 1815, beneath the aegis of the Army of Occupation, Brussels is the gayest town in Europe. And the widow Lady Barbara Childe, renowned for being as outrageous as she is beautiful, is at the centre of all that is fashionable and light-hearted. When she meets Charles Audley, dashing aide-de-camp...
---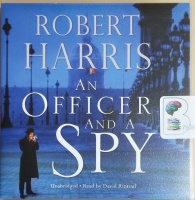 An Officer and a Spy written by Robert Harris performed by David Rintoul on CD (Unabridged)£14.99
They lied to protect their country. He told the truth to save it. A gripping historical thriller from the bestselling author of FATHERLAND. January 1895. On a freezing morning in the heart of Paris, an army officer, Georges Picquart, witnesses a convicted spy, Captain Alfred Dreyfus, being publicly humiliated in front..
---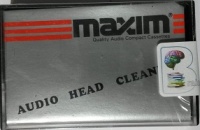 Audio Head Cleaner written by Maxim performed by Maxim on Cassette (Unabridged)£4.99
Very few of us like spending time cleaning. But...... cleaning the head of your tape player can give impressive results. If you haven't used a head cleaner for a significant period of time you should introduce it's use slowly. There may well be an accumulation of deposits on the rubber rollers ...
---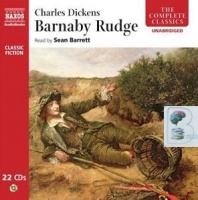 Barnaby Rudge written by Charles Dickens performed by Sean Barrett on CD (Unabridged)£40.00 - £69.99
Dickens' first historical novel is set in 1780s England at the time of the Gordon Riots. In a case of mistaken identification, Barnaby Rudge, a pale half-wit with long red hair who dresses all in green and carries a large raven on his back, is arrested as the leader of a mob of anti-Catholic rioters. Naxos
---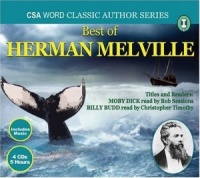 Best of Herman Melville written by Herman Melville performed by Bob Sessions and Christopher Timothy on CD (Abridged)£6.99
This set includes Billy Budd and Moby Dick (abriged)
New In September 2018 Part 3
(in alphabetical order)
A House for Happy Mothers written by Amulya Malladi performed by Deepa Samuel on MP3 CD (Unabridged)£14.99

A stunning new novel - full of wit and warmth - from the bestselling author of The Mango Season. In trendy Silicon Valley, Priya has everything she needs - a loving husband, a career, and a home - but the one thing she wants most is the child she's unable to have. In a Southern Indian village...

A Sookie Stackhouse Collection Including - Playing Possum written by Charlaine Harris performed by Angela Dawe, Natalie Ross, Amanda Ronconi and Nicola Barber on CD (Unabridged)£9.99

Playing Possum: Sookie Stackhouse brings enough birthday cupcakes for her nephew's entire class but finds she's one short when the angry ex-boyfriend of the school secretary shows up. Dahlia Underground: Venerable vampire Dahlia Lynley-Chivers survives an attack by an anti-vampire terrorist group...

Anthony Blair - Captain of School by An Old Boy written by John Morrison performed by Peter Donaldson on CD (Unabridged)£4.99

Peter Donaldson, the voice of BBC Radio 4, reads John Morrison's razor-sharp satire on the rise and fall of Tony Blair, retold as an Edwardian boy's school story. Victory over his rival Brown proves short-lived after 'Sooty' Blair and the headmaster Dr Bush send the College Rifle Corps into the slum ...

As Good As True written by Cheryl Reid performed by Karen Peakes on MP3 CD (Unabridged)£14.99

A powerful and haunting novel of a woman's broken past and the painful choices she must make to keep her family and her home. August 1956. After a night of rage and terror, Anna Nassad wakes to find her abusive husband dead and instinctively hides her bruises and her relief.

Berlin Calling written by Kelly Durham performed by Christopher Lane on CD (Unabridged)£14.99

Germany 1938. While young and old are captivated by the country's rapid ascent under the leadership of Adolf Hitler, naive Maggie O'Dea, an American studying abroad, finds her own fortunes turning after falling in love with a handsome soldier and landing a job with the Propaganda Ministry.

Best Friends written by Jacqueline Wilson performed by Susannah Harker on CD (Unabridged)£4.99

Gemma and Alice have been best friends since they were born. They see each other every day. It never seems to matter that Gemma loves football while Alice prefers drawing or that Gemma never stops talking while Alice is more likely to be listening. They share everything.

Classic Nursery Rhymes written by Various Historical Sources performed by Vanessa Maroney on CD (Unabridged)£14.99

Classic Nursery Rhymes features favorite rhymes and riddles that have been passed down from generation to generation. Included in this enchanting collection are "Little Bo Peep" "Little Boy Blue" "The Old Woman Under a Hill" "Tweedledum and Tweedledee" "Old Mother Goose" "Pat a Cake" ....

Dork Diaries - Tales from a Not-So-Happy Heartbreaker written by Rachel Renee Russell performed by Jenni Barber on CD (Unabridged)£14.99

Love - and crushes - are in the air for Nikki Maxwell in this sixth book of the New York Times best-selling Dork Diaries series. It's the biggest dance of the year and Nikki Maxwell is hoping her crush, Brandon, wants to be her date. But time is running out. What if he doesn't ask her?

Dylan Thomas reads A Personal Anthology written by Dylan Thomas performed by Dylan Thomas on CD (Unabridged)£9.99

A selection of poems by various poets, including W.B Yeats, Gerard Manley Hopkins, and D.H. Lawrence. There are also readings especially devoted to John Milton's 'Comus' and 'Paradise Lost' with Dylan Thomas as Satan. The success that Dylan Thomas (1914-53) rapidly achieved as a poet was matched by...

his popularity as a reader, on the radio and on lecture tours of both his own and other poets' work.

Enid Blyton - Five Go Parenting written by Bruno Vincent performed by Bruno Vincent on CD (Abridged)£9.99

Enid Blyton's books are beloved the world over and The Famous Five have been the perennial favourite of her fans. Now, in this new series of Enid Blyton for Grown-Ups, George, Dick, Anne, Julian and Timmy confront possibly their toughest challenge yet: parenthood Bringing up a baby would surely....

Forgotten Voices of the Falklands - Doing the Business written by Hugh Manners and The Imperial War Museum performed by Sean Barrett on CD (Abridged)£6.99

In April 1982, Argentina surprised the world by invading the Falkland Islands in the Atlantic Ocean. The tiny islands had long been the subject of a fierce territorial dispute between Argentina and the UK, and the occupation quickly escalated into a terrifying full-blown conflict between the two countries.

Forgotten Voices of the Falklands - Fatal Miscalculations - The Killing Begins written by Hugh Manners and The Imperial War Museum performed by Sean Barrett on CD (Abridged)£4.99 - £6.99

In April 1982, Argentina surprised the world by invading the Falkland Islands in the Atlantic Ocean. The tiny islands had long been the subject of a fierce territorial dispute between Argentina and the UK, and the occupation quickly escalated into a terrifying full-blown conflict between the two countries.

Forgotten Voices of the Falklands - Fighting for the Falklands written by Hugh Manners and The Imperial War Museum performed by Sean Barrett on CD (Abridged)£6.99

In April 1982, Argentina surprised the world by invading the Falkland Islands in the Atlantic Ocean. The tiny islands had long been the subject of a fierce territorial dispute between Argentina and the UK, and the occupation quickly escalated into a terrifying full-blown conflict between the two countries.

Halo written by Alexandra Adornetto performed by Alexandra Adornetto on CD (Unabridged)£14.99

Nothing much happens in the sleepy town of Venus Cove. But everything changes when three angels, Ivy, Bethany and Gabriel are sent from heaven to protect the town against the gathering forces of darkness. They work hard to conceal their true identity and, most of all, their wings.

Immortal in Death written by Nora Roberts as J.D. Robb performed by Susan Ericksen on CD (Abridged)£9.99

She was one of the most sought after women in the world. A top model who would stop at nothing to get what she wanted - even another woman's man. And now she was dead, the victim of a brutal murder. Police lieutenant Eve Dallas put her professional life on the line to take the case when suspicion ....

Jane Carver - Swords Waar written by Nathan Long performed by Dina Pearlman on CD (Unabridged)£19.99

Audie Award Finalist, Fantasy, 2014 Jane Carver, a hell-raising, redheaded biker chick from Coral Gables, Florida, had found a new life and love on Waar, a savage planet of fearsome creatures and swashbuckling warriors. Until the planet's high priests sent her back to Earth against her will.

Let Trump Be Trump - The Inside Story of His Rise to the Presidency written by Corey R. Lewandowski and David N. Bossie performed by Peter Berkrot on CD (Unabridged)£14.99

A New York Times Bestseller and #1 Wall Street Journal Bestseller! LET TRUMP BE TRUMP: THE INSIDE STORY OF HIS PRESIDENCY is the ultimate behind-the-scenes account of how he became President of the United States. Donald Trump was a candidate, and now a president, like none that have...

Life without Summer written by Lynne Griffin performed by Tanya Eby Sirois on CD (Unabridged)£9.99

Tessa Gray's life changes forever when she loses her four-year-old daughter, Abby, in a hit-and run accident outside her preschool. As Tessa grapples with a terrible grief - made worse by the police's insistence that the case is unsolvable - she finds her only solace in Celia Reed, the therapist her husband...

Master and Man written by Leo Tolstoy performed by Walter Zimmerman on CD (Unabridged)£14.99

It happened in the 'seventies in winter, on the day after St. Nicholas's Day. There was a fete in the parish and the innkeeper, Vasili Andreevich Brekhunov, a Second Guild merchant, being a church elder had to go to church, and had also to entertain his relatives and friends at home.

Mister Pip written by Lloyd Jones performed by Finty Williams on CD (Abridged)£9.99

You cannot pretend to read a book. Your eyes will give you away. So will your breathing. A person entranced by a book simply forgets to breathe. The house can catch alight and a reader deep in a book will not look up until the wallpaper is in flames.' Bougainville. 1991. A small village on a lush tropical...

Moo Baa Baa Quack written by Francesca Simon performed by Miranda Richardson on CD (Unabridged)£4.99

A book of Farmyard stories from the bestselling author Francesca Simon introduces the animals from Buffin Street. Being on audiobook gives the opportunity to create entertaining and funny animal sound effects that children will delight in reading along with.

Mostly Harmless written by Douglas Adams performed by Martin Freeman on CD (Unabridged)£9.99

Mostly Harmless is the fifth and final part in Douglas Adams' much-loved cult classic series. Arthur Dent hadn't had a day as bad as this since the Earth had been blown up. After years of galactic wanderings, Arthur finally settles on the small planet Lamuella and becomes a sandwich maker.

Our Hidden Lives - The Everyday Diaries of a Forgotten Britain written by Simon Garfield performed by Simon Garfield on CD (Abridged)£9.99

In 1936 anthropologist Tom Harrison, poet and journalist Charles Madge and documentary filmmaker Humphrey Jennings set up the Mass Observation Project. The idea was simple: ordinary people would record, in diary form, the events of their everyday lives. An estimated one million....

Pendragon - Book Six - The Rivers of Zadaa written by D.J. MacHale performed by William Dufris on CD (Unabridged)£19.99

The struggle of good versus evil continues as Bobby Pendragon follows Saint Dane to the territory of Zadaa. Saint Dane's influence has fueled the fire of discontent between two warring tribes: the Rokador and the Batu. This is also the territory where the Traveler Loor lives as a member of the Batu.

Revelation written by C.J. Sansom performed by Anton Lesser on CD (Abridged)£14.99

Spring, 1543. King Henry VIII is wooing Lady Catherine Parr, whom he wants for his sixth wife. But this time the object of his affections is resisting. Archbishop Cranmer and the embattled Protestant faction at court are watching keenly, for Lady Catherine is known to have reformist sympathies.

So Long and Thanks for All the Fish written by Douglas Adams performed by Martin Freeman on CD (Unabridged)£9.99

So Long, and Thanks for All the Fish is the fourth installment in Douglas Adams' bestselling cult classic, the Hitchhiker's Guide to the Galaxy 'trilogy'. There is a knack to flying. The knack lies in learning how to throw yourself at the ground and miss. It's not an easy thing to do, and Arthur Dent thinks...

Soul Catcher written by Michael White performed by William Dufris on CD (Unabridged)£19.99

Augustus Cain is a man with his back against the wall. A war-scarred wanderer, he faces a past he wants to forget, a present without prospect or fortune, and an uncertain future marred by the loss of his most prized possession - his horse - which he has carelessly gambled away.

The 4th Man written by Lisa Gardner performed by Luke Daniels on CD (Unabridged)£14.99

FBI Profiler Pierce Quincy and Officer Rainie Conner return in a baffling cold case in this short story by New York Times bestselling author Lisa Gardner. A young woman is found strangled in the stairwell of a college library, only her sneakers missing. With no physical evidence, no signs of sexual assault...

The American Future - A History written by Simon Schama performed by Peter Marinker on CD (Abridged)£9.99 - £14.99

I can tell you exactly when American democracy came back from the dead, because I was there...' Simon Schama's different kind of history of the USA begins in the middle of an Iowa caucus.

The Beautifull Cassandra and Other Early Writings written by Jane Austen performed by Teresa Gallagher on CD (Abridged)£14.99

In this collection of the young Jane Austen's works we have six pieces written when she was between the ages of 12 and 15 years. They show a light-hearted; humorous approach to storytelling that may surprise those who only know her adult work.

The Best of Me written by Nicholas Sparks performed by Sean Pratt on CD (Unabridged)£24.99

#1 New York Times bestselling author Nicholas Sparks's story of love, lost dreams and redemption "Everyone wanted to believe that endless love was possible. She'd believed in it once, too, back when she was eighteen." In the spring of 1984, high school students Amanda Collier and Dawson Cole...

The Fog written by James Herbert performed by Alex Jennings on CD (Abridged)£9.99

In James Herbert's The Fog, the peaceful life of a village in Wiltshire is suddenly shattered by a disaster which strikes without reason or explanation, leaving behind it a trail of misery and horror. A yawning, bottomless crack spreads through the earth, out of which creeps a fog that resembles no other.

The Hungry Ocean written by Linda Greenlaw performed by Linda Greenlaw on CD (Unabridged)£19.99 - £29.99

The term fisherwoman does not exactly roll trippingly off the tongue, and Linda Greenlaw, the world's only female swordfish boat captain, isn't flattered when people insist on calling her one. "I am a woman. I am a fisherman. . . . I am not a fisherwoman, fisherlady, or fishergirl.

The Last Battle written by C.S. Lewis performed by BBC Full Cast Drama Team on CD (Abridged)£9.99

The bewitched kingdom of dwarves, nymphs and giants, where animals talk and horses fly, has been thrillingly recreated in these acclaimed BBC Radio 4 full cast dramatisations.

The Tao of Willie - A Guide to the Happiness in Your Heart written by WIllie Nelson with Turk Pipkin performed by Willie Nelson, Turk Pipkin and Tom Stechschulte on CD (Unabridged)£24.99

Born in small-town Texas during the Great Depression, Willie Nelson was raised to believe in helping his neighbors and living without pretense. After many hardscrabble years as a poorly paid songwriter (often watching his work become a gold mine for other performers), Willie finally found his own voice?

The Terrorist's Son - A Story of Choice written by Zak Ebrahim with Jeff Giles performed by Zak Ebrahim on CD (Unabridged)£9.99

An extraordinary story, never before told: The intimate, behind-the-scenes life of an American boy raised by his terrorist father—the man who planned the 1993 World Trade Center bombing. What is it like to grow up with a terrorist in your home? Zak Ebrahim was only seven years old when...

Time to Say Hello written by Katherine Jenkins performed by Katherine Jenkins on CD (Abridged)£19.99

Now, in her candid autobiography, she reveals how her passion to make this dream reality transformed her from a trainee teacher to one of the most famous classical singers in the world.

Trump - Think Like a Billionaire written by Donald J. Trump with Meredith McIver performed by Donald J. Trump and Barry Bostwick on CD (Unabridged)£19.99

THINK LIKE A BILLIONAIRE It's not good enough to want it. You've got to know how to get it. Real estate titan, bestselling author, and TV star Donald J. Trump is the man to teach you the billionaire mindset -- how to think about money, career skills, and life. Here is crucial advice on investing....

Victory Over Verbal Abuse - A Healing Guide to Renewing Your Spirit and Reclaiming Your Life written by Patricia Evans performed by Laural Merlington on CD (Unabridged)£14.99

"You're too sensitive." "You'll never amount to anything." "You're crazy." If this is what you hear - from your spouse, your parent, your boss - then you've been the victim of verbal abuse. This insidious behavior permeates our culture - from the privacy of our own homes to the public glare of our...

Waterloo written by Bernard Cornwell performed by Bernard Cornwell and Dugald Bruce Lockheart on CD (Unabridged)£24.99

The Sunday Times Number 1 Bestseller 'A fabulous story, superbly told … cannot be bettered' Max Hastings 'Some battles change nothing. Waterloo changed almost everything.' On the 18th June 1815 the armies of France, Britain and Prussia descended upon a quiet valley south of Brussels.

We Were Liars written by E. Lockhart performed by Ariadne Meyers on CD (Unabridged)£24.99

A New York Times Bestseller "Haunting, sophisticated . . . a novel so twisty and well-told that it will appeal to older readers as well as to adolescents."--Wall Street Journal "A rich, stunning summer mystery with a sharp twist that will leave you dying to talk about the book with a pal or ten."--Parade.com

You Gotta Get Bigger Dreams - My Life in Stories and Pictures written by Alan Cumming performed by Alan Cumming on CD (Unabridged)£19.99

A beloved actor and famous man-on-the-scene, Alan Cumming takes the reader on a wild journey of pithy and cheeky fun, presenting his real-life stories of debauchery during late night Hollywood parties, behind-the-scenes anecdotes, and hilarious yet poignant memories of his life, family, and friends.
---
---
Dillinger written by Jack Higgins performed by Dick Hill on CD (Unabridged)£39.99
The dramatic final moments of the legendary outlaw's career - retold by the world's master storyteller, Jack Higgins. Early March 1934, America's most notorious criminal makes his spectacular escape from Lake County Jail, Indiana. Three months later, John Dillinger, the last American outlaw, is gunned down..
---
---
---
---
---
---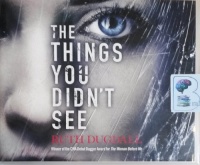 The Things You Didn't See written by Ruth Dugdall performed by Elizabeth Knowelden on CD (Unabridged)£39.99
Her instincts are telling her something isn't right... On a chilly morning in rural Suffolk, Cassandra Hawke is woken by a gunshot. Her mother is clinging on to her life, the weapon still lying nearby. Everyone thinks it's attempted suicide - but none of it makes any sense to Cass. She's certain there's more to it than...
---
---
---
---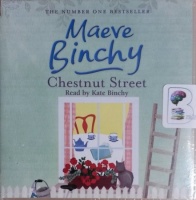 Chestnut Street written by Maeve Binchy performed by Kate Binchy on CD (Unabridged)£19.99
Just round the corner from St Jarlath's Crescent (featured in MINDING FRANKIE) is Chestnut Street. Here, the lives of the residents are revealed in Maeve Binchy's wonderfully compelling tales: Bucket Maguire, the window cleaner, who must do more than he bargained for to protect his son. Nessa Byrne...
---
---
---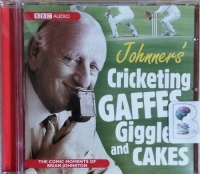 Johnners' Cricketing Gaffes, Giggles and Cakes written by Brian Johnston performed by Brian Johnston on CD (Abridged)£4.99 - £9.99
A compilation of cricketing moments including the letter from William H Tit, the streakers commentaries, the chocolate cake mouthfuls, Johnners numerous scoring mix ups, the resemblance between Fred Trueman and a turnip, cricket for the blind, Jim'll Fix it voiceover, Ned Sherrin interviewing Johnners on his...
---
K-Pax written by Gene Brewer performed by Tom Casaletto on MP3 CD (Unabridged)£39.99
When a man who claims to be from outer space is brought into the Manhattan Institute, the mental ward seems to be just the place for him. However, this patient is unlike anyone psychiatrist Dr. Gene Brewer has met before. Clever, inscrutable and utterly charismatic, Robert Porter calls himself 'prot' and has ...