---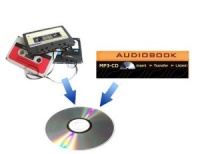 Large Fixed Price Audio Transfer Service£35.00
This is the fixed price £35.00 item to be used when ordering conversion of a 6-9 hour Audio Cassette or MP3 CD title.
---
---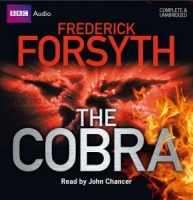 The Cobra written by Frederick Forsyth performed by John Chancer on CD (Unabridged)£9.99
The Cocaine industry is worth billions of dollars a year to the drug cartels who spread their evil seed across Western society. Its usage causes incalculable misery, poverty and death.
---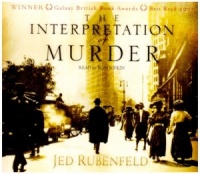 The Interpretation of Murder written by Jed Rubenfeld performed by Ron Rifkin on CD (Abridged)£4.99
A dazzling literary thriller - the story of Sigmund Freud assisting a Manhattan murder investigation. Think SHADOW OF THE WIND meets THE HISTORIAN. THE INTERPRETATION OF MURDER is an inventive tour de force inspired by Sigmund Freud's 1909 visit to America, accompanied by protégé and rival Carl Jung.
---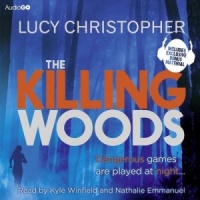 The Killing Woods written by Lucy Christopher performed by Kyle Winfield and Nethalie Emmanuel on CD (Unabridged)£4.99
Emily's dad is accused of murdering a teenage girl in the woods behind her house, the place she played in as a child.
She's sure he's innocent, but what did happen? Determined to find out, and afraid of what she might discover, Emily seeks out the boyfriend of the murdered girl.
---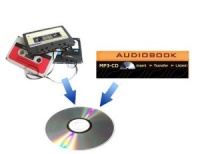 Very Large Fixed Price Audio Transfer Service£40.00
This is the fixed price £40.00 item to be used when ordering conversion of a 10-14 hour Audio Cassette or MP3 CD title.
---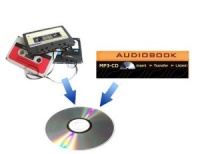 3 Hour Fixed Price Audio Transfer£15.00
This is the fixed price £15 item to be used when ordering conversion of a sub 3 hour Audio Cassette or MP3 CD title.
---
---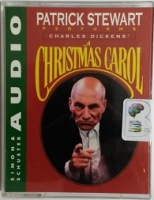 A Christmas Carol written by Charles Dickens performed by Patrick Stewart on Cassette (Abridged)£4.99
A wonderful dramatisation of this classic story. Discover the meanness of Scrooge, a man unable to participate in the joy of Christmas, his cruelty to Bob Cratchit and Tiny Tim, and his eventual redemption after the ghosts of Marley, Christmas Past, Present and Future visit him.
---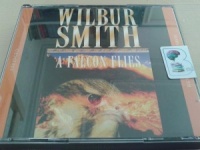 A Falcon Flies written by Wilbur Smith performed by Martin Jarvis on CD (Abridged)£4.99 - £8.99
A Falcon Flies is the first bestselling novel in Wilbur Smith's epic tale of Africa, The Ballantyne Novels. In search of a father they barely remember, Zouga and Dr Robyn Ballantyne board Mungo St John's magnificent clipper to speed them to Africa.
---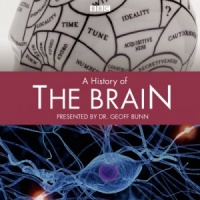 A History of the Brain written by Dr Geoff Bunn performed by Dr Geoff Bunn on CD (Unabridged)£6.99 - £7.29
This set covers 10 x 15 minute series on Radio 4 which was part of a two-week "Brain Season".
It explains in clear terms the latest discoveries in neuroscience. In this unprecedented journey, covering over 2,500 years of development in our understanding of what it is to be human.
---
---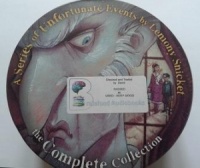 A Series of Unfortunate Events - The Complete Collection written by Lemony Snicket performed by Tim Curry and Lemony Snicket on CD (Unabridged)£49.99
The whole of this quirky, dark and very funny series! The Bad Beginning, The Reptile Room, The Wide Window, The Austere Academy, The Miserable Mill, The Ersatz Elevator, The Vile Village, The Carnivorous Carnival, The Hostile Hospital, The Slippery Slope, The Grim Grotto, The Penultimate Peril and The End.
---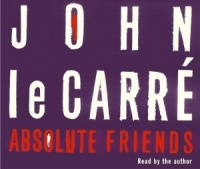 Absolute Friends written by John le Carre performed by John le Carre on CD (Abridged)£6.99
Absolute Friends is a superbly paced novel spanning fifty-six years, a theatrical masterstroke of tragi-comic writing, and a savage fable of our times, almost of our hours.
---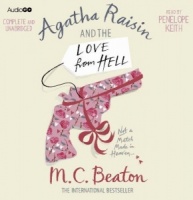 Agatha Raisin and the Love from Hell written by M.C. Beaton performed by Penelope Keith on CD (Unabridged)£9.99 - £24.99
A Genius performance by Penelope Keith!
No happily ever after for her! Recently married to neighbour James Lacey, Agatha quickly finds that love is not all it's cracked up to be - soon the newly-weds are living in separate cottages and accusing each other of infidelity.
---
---
---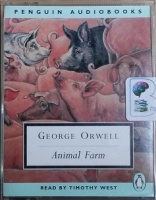 Animal Farm written by George Orwell performed by Timothy West on Cassette (Unabridged)£9.99
All animals are equal - but some are more equal than others' When the downtrodden animals of Manor Farm overthrow their master Mr Jones and take over the farm themselves, they imagine it is the beginning of a life of freedom and equality.
---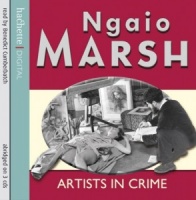 Artists in Crime written by Ngaio Marsh performed by Benedict Cumberbatch on CD (Abridged)£7.99 - £12.99
A Benedict Cumberbatch Genius Performance!
It started as a student exercise, the knife under the drape, the model's pose chalked in place. But before Agatha Troy, artist and instructor, returns to the class, the pose has been re-enacted in earnest....
---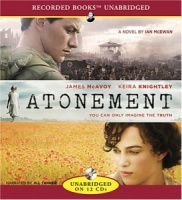 Atonement written by Ian McEwan performed by Jill Tanner on CD (Unabridged)£21.99
On the hottest day of the summer of 1934, thirteen-year-old Briony Tallis sees her sister Cecilia strip off her clothes and plunge into the fountain in the garden of their country house. Watching her is Robbie Turner, her childhood friend who, like Cecilia, has recently come down from Cambridge.
---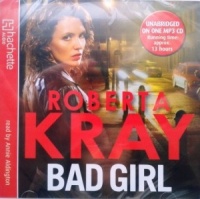 Bad Girl written by Roberta Kray performed by Annie Aldington on MP3 CD (Unabridged)£4.99
The Quinns are one of the most feared criminal gangs in London's East End.
So the reaction of Joe Quinn to the news that his daughter Lynsey is involved with a policeman is predictable and swift, and a pregnant Lynsey finds herself out on the street, bruised and alone.
New In September 2018 Part 2
(in alphabetical order)
A Handful of Dust written by Evelyn Waugh performed by Andrew Sachs on Cassette (Unabridged)£39.99

After seven years of marriage, the beautiful Lady Brenda Last has grown bored with life at Hetton Abbey, the Gothic mansion that is the pride and joy of her husband, Tony. She drifts into an affair with the shallow socialite John Beaver and forsakes Tony for the Belgravia set.

American Outrage written by Tim Green performed by Scott Brick on CD (Abridged)£14.99

Jake Carlson, a correspondent for the television news show American Outrage, inhabits a world of sensational trials and crazed celebrities. One of the nation's top television journalists, he's used to dragging himself through the dirt to get to the truth.

Bellman and Black written by Diane Setterfield performed by Daniel Phipott on CD (Unabridged)£19.99

Caught up in a moment of boyhood competition, William Bellman recklessly aims his slingshot at a rook resting on a branch, killing the bird instantly. It is a small but cruel act, and is soon forgotten. By the time he is grown, with a wife and children of his own, William seems to have put the whole....

Black and White written by Rob Childs performed by Glen McCready on CD (Unabridged)£19.99

Josh is soccer-mad and can't wait to show off his ball skills to his new classmates. After all, he is the nephew of Ossie Williams - the best footballer in the country. Josh's arrival gives shy Matthew more confidence, but it is not welcomed by Rajesh, the school goalkeeper and captain.

Broken Glass written by Arthur Miller performed by JoBeth Williams, Linda Purl, Lawrence Pressman and David Dukes on CD (Abridged)£19.99

Set in 1938 Brooklyn, this gripping psychological mystery begins when attractive, level-headed Sylvia Gellburg suddenly loses her ability to walk. The only clue lies in Sylvia's obsession with news accounts from Germany. Safe in Brooklyn, she is terrified by Nazi violence or is it something closer to home?

Cravings written by Judy Collins performed by Judy Collins on CD (Unabridged)£19.99

A no-holds-barred account of folk legend Judy Collins's harrowing struggle with compulsive overeating and of the journey that led her to a solution. Since childhood Judy Collins has had a tumultuous, fraught relationship with food. Her issues with overeating nearly claimed her career and her life.

Dickens Confidential - Railway Kings and Darker Than You Think written by Mike Walker performed by Jamie Glover and BBC Full Cast on CD (Unabridged)£6.99

The young Charles Dickens started his career in journalism, and these two plays take an imaginative look at how his desire to bring the news to the masses could have introduced him to a world of crime and corruption. In "Railway Kings", Dickens is Editor of campaigning weekly The Herald, and has...

Dr. Feelgood - The Shocking Story of the Doctor who.... written by Richard A. Lertzman and William J. Birnes performed by Don Fernando Azevedo on CD (Unabridged)£19.99

Doctor Max Jacobson, whom the Secret Service under President John F. Kennedy code-named "Dr. Feelgood," developed a unique "energy formula" that altered the paths of some of the twentieth century's most iconic figures, including President and Jackie Kennedy, Marilyn Monroe, Frank Sinatra, and Elvis.

Enough - Our Fight to Keep America Safe from Gun Violence written by Gabrielle Giffords and Mark Kelly performed by Mark Kelly on CD (Unabridged)£19.99

Former Congresswoman Gabrielle Giffords and her husband, astronaut Mark Kelly, share their impassioned argument for responsible gun ownership. After the 2011 Tucson shooting that nearly took her life, basic questions consumed Gabby Giffords and her family:

Firstborn written by Tor Seidler performed by Jenni Barber on CD (Unabridged)£9.99

A young wolf seeks the bravery to be himself in this lyrical homage to challenging societal stereotypes, from the author of National Book Award Finalist Mean Margaret and The Wainscott Weasel. Wolves. Predators of the wild. Stalkers of the forests. Born into rankings and expected to live up to their roles.

Going Wrong written by Ruth Rendell performed by Dermot Crowley on CD (Unabridged)£29.99

In Rendell's evocative portrayal of West London, the slums of Notting Hill Gate and the mews houses of Holland Park may, geographically, only be streets apart but, socially, they are worlds apart. When these two worlds collide, the repercussions are fatal.

Green Hell - A Jack Taylor Novel written by Ken Bruen performed by John Lee on CD (Unabridged)£14.99

Ireland's master of poetic crime fiction, called "an Irish treasure" by Shelf Awareness, spins a new alcohol-fueled Jack Taylor plot, featuring a Rhodes scholar gone astray, and professor with a violent streak, and a young woman who almost makes Jack look tame.

Hothouse Flower written by Rose Impey performed by Sophie Aldred on CD (Unabridged)£19.99

Who would have thought that being run over by a bus could save your life? Chloe is the only child of egg-head parents - and she's been home-schooled for years because her parents are sure it's the best way to nurture her 'special talents'. So Chloe feels isolated and doesn't have any friends of her own age.

Last Ditch written by G.M. Ford performed by Jeff Harding on CD (Unabridged)£19.99

Leo Waterman's late father used to be one of the region's most powerful and colourful political characters. But just how seriously Waterman senior transgressed during his time on earth comes into question when a human skeleton is uncovered in Dad's back yard.

Lips Touch - Three Times written by Laini Taylor performed by Cassandra Campbell on CD (Unabridged)£14.99

A girl who's always been in the shadows finds herself pursued by the unbelievably attractive new boy at school, who may or may not be the death of her. Another girl grows up mute because of a curse placed on her by a vindictive spirit, and later must decide whether to utter her first words...

Methuselah's Children written by Robert A. Heinlein performed by MacLeod Andrews on CD (Unabridged)£19.99

After the fall of the American Ayatollahs as foretold in Stranger in a Strange Land and chronicled in Revolt in 2100, the United States of America at last fulfills the promise inherent in its first Revolution: for the first time in human history there is a nation with Liberty and Justice for All.

Oedipus the King written by Sophocles performed by Michael Sheen and Full Cast on Cassette (Unabridged)£9.99

The anguished tale of Oedipus, who having solved the riddle of the Sphinx, and become King of Thebes, gradually realizes the crimes he unwittingly committed, remains a drama of unremitting power 2,500 years after it was written.

Permanent Rose written by Hilary McKay performed by Sophie Aldred on CD (Unabridged)£14.99

It's a long hot summer - to Permanent Rose it seems never ending. Rose misses Tom, Indigo's friend who went back to America. New friend David is not a good enough replacement. Caddy's fiancé, Michael, tries to cheer her up by delivering a rose every day, but that just provides temporary relief.

Robert B. Parker's - Debt to Pay written by Reed Farrel Coleman performed by James Naughton on CD (Unabridged)£14.99

The brilliant new novel in Robert B. Parker's New York Times best-selling series featuring police chief Jesse Stone. All is quiet in Paradise, except for a spate of innocuous vandalism. Good thing, too, because Jesse Stone is preoccupied with the women in his life, both past and present.

Skin Deep written by Nora Roberts performed by Marie Caliendo on CD (Unabridged)£4.49 - £4.99

Chantel O'Hurley has parlayed talent, breathtaking beauty and will into stardom.She lights up the screen - larger than life and untouchable. But every day she receives a dozen red roses, with a threatening letter attached. A crazed fan has turned everyday into a nightmare and she has no choice...

Summer Nights - A Fool's Gold Romance written by Susan Mallery performed by Tanya Eby on CD (Unabridged)£19.99

Horse whisperer Shane Stryker is done with passion. This time around, he's determined to meet someone who will be content with the quiet life of a rancher's wife. And the fiery, pint-size redhead who dazzles him at the local bar definitely does not fit the bill.

The Copper Beech written by Maeve Binchy performed by Kate Binchy on CD (Unabridged)£29.99 - £39.99

By the school house at Shancarrig stands a copper beech, its bark scarred with the names and dreams of the pupils who have grown up under its branches.

The Girl from Krakow written by Alex Rosenberg performed by Michael Page on CD (Unabridged)£29.99

It's 1935. Rita Feuerstahl comes to the university in Krakow intent on enjoying her freedom. But life has other things in store—marriage, a love affair, a child, all in the shadows of the oncoming war. When the war arrives, Rita is armed with a secret so enormous that it could cost the Allies everything..

The Long Johns written by John Bird and John Fortune performed by John Bird and John Fortune on Cassette (Abridged)£4.99

A selection of satirical sketches from the television series LONG JOHNS, presenting their humorous political and financial commentaries in the form of mock one-to-one interviews.

The Memory Bible written by Gary Small M.D. performed by Gary Small M.D. on CD (Unabridged)£19.99

This brain fitness program has helped thousands of people improve their ability to remember everyday issues. Based on Dr. Small's scientific discoveries, The Memory Bible can immediately improve your mental performance. It includes a "brain diet," brain exercises, brain training tips, effective drugs...

The Nest written by Kenneth Oppel performed by Gibson Frazier on CD (Unabridged)£14.99

"The first time I saw them, I thought they were angels." The baby is sick. Mom and Dad are sad. And all Steve has to do is say, "Yes" to fix everything. But yes is a powerful word. It is also a dangerous one. And once it is uttered, can it be taken back? Treading the thin line between dreams and reality,

The Rocky Road to Romance written by Janet Evanovich performed by C.J. Critt on CD (Unabridged)£9.99

When the delightful, daffy Dog Lady of station WZZZ offered to take on the temporary job of traffic reporter, Steve Crow tried to think of reasons to turn Daisy Adams down. Perhaps he knew that sharing the close quarters of a car with her for hours would give the handsome program director...

The World of Chrestomanci - The Lives of Christopher Chant written by Diana Wynne Jones performed by Samuel West on Cassette (Abridged)£4.99

The childhood of Chrestomanci. Everything in this story happens at least twenty-five years before Charmed Life… Discovering that he has nine lives and is destined to be the next 'Chrestomanci' is not part of Christopher's plans for the future: he'd much rather play cricket and wander around his ....

The Yes Factor - Get What You Want. Say What You Mean. Secrets of Persuasive Communication written by Tonya Reiman performed by Tonya Reiman on CD (Unabridged)£19.99

Yes-a small word, but the key to opening doors both professional and personal. The power of the "yes factor" gets you the job, the promotion, or the second date. But getting a "yes" can be tricky. Tonya Reiman explains how communications works...what the words you speak actually say about you...

Things to Make and Mend written by Ruth Thomas performed by Finty Williams on CD (Unabridged)£19.99

Sally Tuttle and Rowena Cresswell were friends whose lives were changed at the age of 15 by a shocking event. Now in their late 30s, they are estranged, both single mothers, both haunted with memories of their intense friendship.

This Is Where I Leave You written by Jonathan Tropper performed by Trevor White on CD (Unabridged)£29.99

A side-splitting and heartbreaking tale, now a major Hollywood movie starring Tina Fey, Connie Britton, and Jason Bateman. Poor Judd Foxman returns home early to find his wife in bed with his boss - in the act. He now faces the twin threats of both divorce and unemployment.

Thriller 2.2 written by Famous Thriller Writers performed by Natalie Ross, Luke Daniels, David Colacci and Dan John Miller on CD (Unabridged)£9.99

The House on Pine Terrace is an intricate puzzle a crime that leads to a romance that triggers another crime that ends with a mystery, which makes you question every event in the story. The Desert Here and the Desert Far Away is a haunting exploration of the wounds our warriors bear, not all of which...

Treasures from the Attic - The Extraordinary Story of Anne Frank's Family written by Mirjam Pressler performed by Sherry Adams Foster on CD (Unabridged)£19.99

Anne Frank wrote a diary from the age of 13 as she hid for over two years in the back of an Amsterdam warehouse escaping the horrors of Nazi occupation. An intimate record of adolescence and confinement, anger and heartbreak, it is among the most enduring documents of the 20th century.

Uganda Be Kidding Me written by Chelsea Handler performed by Chelsea Handler on CD (Unabridged)£19.99

Wherever Chelsea Handler travels, one thing is certain: she always ends up in the land of the ridiculous. Now, in this uproarious collection, she sneaks her sharp wit through airport security and delivers her most absurd and hilarious stories ever. On safari in Africa, it's anyone's guess as to what's...

Unfaithful Music and Disappearing Ink written by Elvis Costello performed by Elvis Costello on CD (Unabridged)£49.99

Unfaithful Music and Disappearing Ink is the long-awaited memoir from Elvis Costello, one of rock and roll's most iconic stars. Born Declan Patrick MacManus, Elvis Costello was raised in London and Liverpool, grandson of a trumpet player on the White Star Line and son of a jazz musician who became a successful radio dance band vocalist.

Unstolen written by Wendy Jean performed by Lorelei King on CD (Unabridged)£29.99

The thing about being the unstolen one is that you'd better be strong, you'd better stay safe, you'd better not rock any boats or surely they will sink. People depend on you, people who can't take any more stress in their lives and you'd better count yourself lucky because after all, you weren't taken...

Utopia written by Sir Thomas More performed by James Adams on CD (Unabridged)£19.99

Sixteenth-century classic by brilliant humanist, churchman and scholar envisioned a patriarchal island kingdom that practiced religious tolerance, in which everybody worked, all goods were community-owned, and violence, bloodshed, and vice were nonexistent.

Walk Out Walk On written by Margaret Wheatley and Deborah Frieze performed by Margaret Wheatley and Deborah Frieze on MP3 CD (Unabridged)£14.99

At a time when most communities' resources are stretched past the breaking point, how is it possible to deal with the enormous challenges that families, neighborhoods, cities, regions, and nations face today? This inspiring tale takes readers to seven communities around the world where the people...

Wild Swans written by Jung Chang performed by Rowena Cooper on Cassette (Unabridged)£19.99

Few books have had such an impact as Wild Swans: a popular best seller and a critically acclaimed history of China that opened up the country to the world. Through the story of three generations of women in her own family - the grandmother given to the warlord as a concubine..

Wishful Drinking written by Carrie Fisher performed by Carrie Fisher on CD (Unabridged)£14.99

In WISHFUL DRINKING, Carrie Fisher tells the true and intoxicating story of her life with inimitable wit. Born to celebrity parents, she was picked to play a princess in a little movie called Star Warswhen only 19 years old. "But it isn't all sweetness and light sabres."

Working with Difficult People written by William Lundin, PhD and Kathleen Lundin and Michael S. Dobson performed by Full Cast Performance on CD (Unabridged)£9.99

Working with difficult people can reduce your morale, threaten your productivity, deplete your energy, and waste your time. But you don't have to be helpless in the face of other people's craziness! Knowing how to handle coworkers' disruptive behavior is one of the most important career skills ...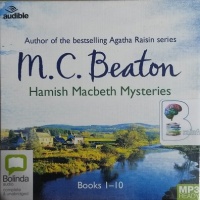 Hamish Macbeth Mysteries written by M.C. Beaton performed by Graeme Malcolm on MP3 CD (Unabridged)£49.99
In the Scottish Highlands remote village of Lochdubh, in the real county of Sutherland, lives tall thin red-haired hazel-eyed quietly clever police Sergeant Hamish Macbeth – Scotland's most quick-witted but unambitious policeman. Discover where it all began with this audio collection containing the...
---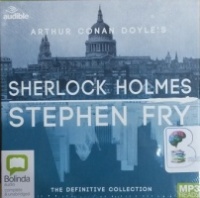 Sherlock Holmes - The Definitive Collection written by Arthur Conan Doyle performed by Stephen Fry on MP3 CD (Unabridged)£49.99
Ever since he made his first appearance in A Study In Scarlet, Sherlock Holmes has enthralled and delighted millions of fans throughout the world. Now Stephen Fry, a lifelong fan of Doyle's detective fiction, has brought to life Arthur Conan Doyle's complete works – four novels and five collections....
---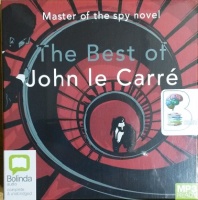 The Best of John Le Carre written by John Le Carre performed by Michael Jayston on MP3 CD (Unabridged)£59.99
Master of the spy novel' John le Carre's ingenious and gripping espionage thrillers have had his legion of fans on the edge of their seat for the last half-century making him one of the greatest British writers of today. His works have all been international bestsellers, with many being adapted into...
---
---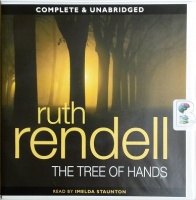 The Tree of Hands written by Ruth Rendell performed by Imelda Staunton on CD (Unabridged)£29.99
Once when Benet was about fourteen she and her mother had been alone in a train carriage - and Mopsa had tried to stab her with a carving knife. It was some time since Benet had seen her psychologically disturbed mother. So when Mopsa arrived at the airport looking drab and colourless in a...
---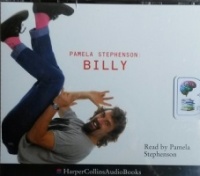 Billy written by Pamela Stephenson performed by Pamela Stephenson on CD (Abridged)£4.99
From welding to folk singing to comedy to writing to acting, Billy Connolly has proved his versatility and sheer determination. Here, his wife Pamela gives the reader an insider's view of this talented musician, singer, TV presenter, comedian and actor.
---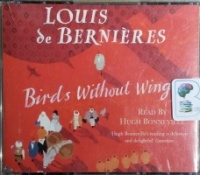 Birds Without Wings written by Louis de Bernieres performed by Hugh Bonneville on CD (Abridged)£6.99
Birds Without Wings tells of the inhabitants of a small coastal town in south-west Anatolia in the dying days of the Ottoman empire. When jihad is declared against the Allies the young men of the town are sent to war. Karatavuk soon finds himself at Gallipoli where he experiences the intimate brutality...
---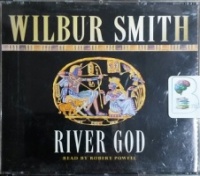 River God written by Wilbur Smith performed by Robert Powell on CD (Abridged)£4.99
At the festival of Osiris, loyal subjects of the Pharaoh gather to pay homage to their leader. Only Taita - a wise and formidably gifted enunch slave - sees him as a symbol of the kingdon's fading glory. Danger surounds all those who oppose the ruling elite. But together with his proteges, Lostris ...
---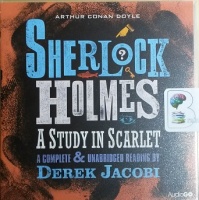 Sherlock Holmes - A Study in Scarlet written by Arthur Conan Doyle performed by Derek Jacobi on CD (Unabridged)£9.99
'There's the scarlet thread of murder running through the colourless skein of life, and our duty is to unravel it, and isolate it, and expose every inch of it'. Arriving in the wilderness of London and in need of lodgings, Dr John Watson finds himself living at 221B Baker Street with one Sherlock Holmes.
---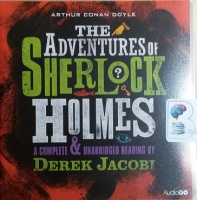 Sherlock Holmes - The Adventures of Sherlock Holmes written by Arthur Conan Doyle performed by Derek Jacobi on CD (Unabridged)£19.99
A collection of Sherlock Holmes mystery adventures includes "A Scandal in Bohemia," "The Red-Headed League," "The Speckled Band," and "The Beryl Coronet."
---
---
---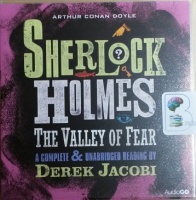 Sherlock Holmes - The Valley of Fear written by Arthur Conan Doyle performed by Derek Jacobi on CD (Unabridged)£9.99
'It is the Valley of Fear, the Valley of Death. The terror is in the hearts of the people from the dusk to the dawn. Wait, young man, and you will learn for yourself'. Sherlock Holmes is intrigued and disturbed when he receives an ominous coded message: a Mr Douglas of Birlstone House is in terrible danger.
---
---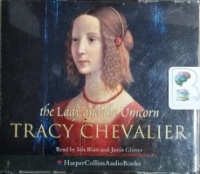 The Lady and the Unicorn written by Tracy Chevalier performed by Isla Blair and Jamie Glover on CD (Abridged)£4.99
The new novel from the author of the much-loved Girl with a Pearl Earring and Falling Angels. The Lady and the Unicorn tapestries are a set of six medieval tapestries. Beautiful, intricate and expertly made, they are also mysterious in their origin and meaning. Tapestries give an appearance of order...
---
---
---
---
---