---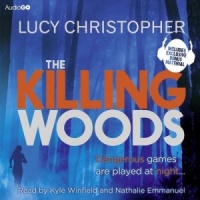 The Killing Woods written by Lucy Christopher performed by Kyle Winfield and Nethalie Emmanuel on CD (Unabridged)£4.99
Emily's dad is accused of murdering a teenage girl in the woods behind her house, the place she played in as a child.
She's sure he's innocent, but what did happen? Determined to find out, and afraid of what she might discover, Emily seeks out the boyfriend of the murdered girl.
---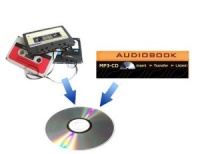 3 Hour Fixed Price Audio Transfer£10.00
This is the fixed price £10 item to be used when ordering conversion of a sub 3 hour Audio Cassette or MP3 CD title.
---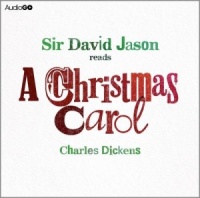 A Christmas Carol written by Charles Dickens performed by David Jason on CD (Abridged)£9.99
Dickens's story of solitary miser Ebenezer Scrooge, who is taught the true meaning of Christmas by the three ghosts of Christmas past, present and future, has been adapted into countless film and stage versions and is today the most famous and loved of all Christmas tales.
---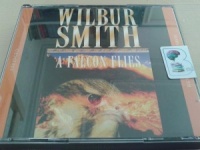 A Falcon Flies written by Wilbur Smith performed by Martin Jarvis on CD (Abridged)£4.99 - £8.99
A Falcon Flies is the first bestselling novel in Wilbur Smith's epic tale of Africa, The Ballantyne Novels. In search of a father they barely remember, Zouga and Dr Robyn Ballantyne board Mungo St John's magnificent clipper to speed them to Africa.
---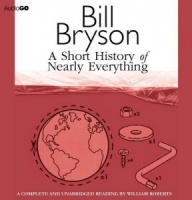 A Short History of Nearly Everything written by Bill Bryson performed by William Roberts on CD (Unabridged)£24.99 - £29.99
In A Short History of Nearly Everything, beloved author Bill Bryson confronts his greatest challenge yet: to understand—and, if possible, answer—the oldest, biggest questions we have posed about the universe and ourselves.
---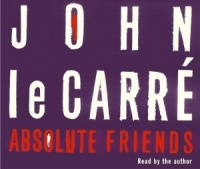 Absolute Friends written by John le Carre performed by John le Carre on CD (Abridged)£6.99
Absolute Friends is a superbly paced novel spanning fifty-six years, a theatrical masterstroke of tragi-comic writing, and a savage fable of our times, almost of our hours.
---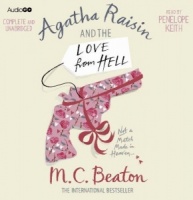 Agatha Raisin and the Love from Hell written by M.C. Beaton performed by Penelope Keith on CD (Unabridged)£9.99 - £24.99
A Genius performance by Penelope Keith!
No happily ever after for her! Recently married to neighbour James Lacey, Agatha quickly finds that love is not all it's cracked up to be - soon the newly-weds are living in separate cottages and accusing each other of infidelity.
---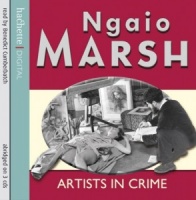 Artists in Crime written by Ngaio Marsh performed by Benedict Cumberbatch on CD (Abridged)£7.99 - £12.99
A Benedict Cumberbatch Genius Performance!
It started as a student exercise, the knife under the drape, the model's pose chalked in place. But before Agatha Troy, artist and instructor, returns to the class, the pose has been re-enacted in earnest....
---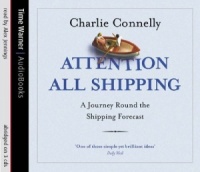 Attention All Shipping written by Charlie Connelly performed by Alex Jennings on CD (Abridged)£9.99
This solemn, rhythmic intonation of the shipping forecast on BBC radio is as familiar as the sound of Big Ben chiming the hour.
Since its first broadcast in the 1920s it has inspired poems, songs and novels in addition to its intended objective of warning generations of seafarers of impending storms and gales.
---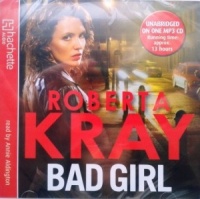 Bad Girl written by Roberta Kray performed by Annie Aldington on MP3 CD (Unabridged)£4.99
The Quinns are one of the most feared criminal gangs in London's East End.
So the reaction of Joe Quinn to the news that his daughter Lynsey is involved with a policeman is predictable and swift, and a pregnant Lynsey finds herself out on the street, bruised and alone.
---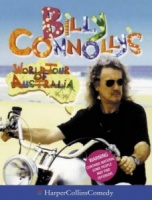 Billy Connolly's World Tour of Australia written by Billy Connolly performed by Billy Connolly on CD (Abridged)£7.99
Travelling by plane, motorbike, boat and foot, Billy Connolly tours the country performing his stage show and delivers and individual commentary on all things Australian.
---
Blood Hunt written by Ian Rankin performed by Steven Pacey on CD (Unabridged)£39.99
It begins with a phone call. Gordon Reeve's brother has been found dead in his car in San Diego - the car was locked from the inside, a gun in his hand. In the US to identify the body Gordon comes to realise that his brother has in fact been murdered. What's more, it is soon obvious that his own life is in danger.
---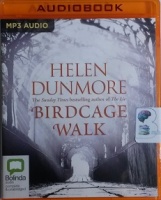 Bridcage Walk written by Helen Dunmore performed by Emma Fenney on MP3 CD (Unabridged)£6.99
It is 1792 and Europe is seized by political turmoil and violence. Lizzie Fawkes has grown up in radical circles where each step of the French Revolution is followed with eager idealism. But she has recently married John Diner Tredevant, a property developer who is heavily invested in Bristol's housing ...
---
---
---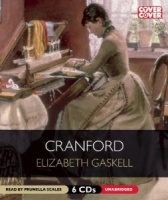 Cranford written by Elizabeth Gaskell performed by Prunella Scales on CD (Unabridged)£19.99
"I'll not listen to reason," she said, now in full possession of her voice, which had been rather choked with sobbing. "Reason always means what someone else has got to say."'
---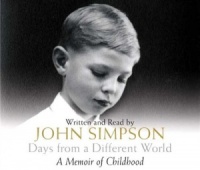 Days from a Different World - A Memoir of Childhood written by John Simpson performed by John Simpson on CD (Abridged)£4.99
'I have already touched on my childhood in Strange Places, Questionable People. But the further through life I get the more I want to revisit it. I want to look at the whole of my childhood, the England I grew up in and my family.'
---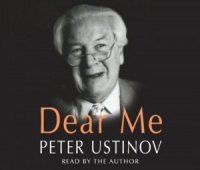 Dear Me written by Peter Ustinov performed by Peter Ustinov on CD (Abridged)£4.99 - £9.99
Sir Peter Ustinov's beautifully crafted autobiography is told with exquisite wit and insight. From his birth in April 1921, it spans his extraordinary career as actor, playwright, film star and director, confirming his early belief that he is 'irrevocably betrothed to laughter'.
---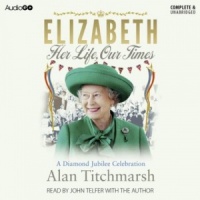 Elizabeth - Her Life, Our Times written by Alan Titchmarsh performed by Alan Titchmarsh and John Telfer on CD (Unabridged)£7.99 - £14.99
On 2 June 1953, 27-year-old Princess Elizabeth of York was crowned Queen, the eyes of the world upon her as she dedicated herself to her country.
---
New In September 2018 Part 1
(in alphabetical order)
3001 - The Final Odyssey written by Arthur C. Clarke performed by Tim Pigott-Smith on Cassette (Abridged)£9.99

When Frank Poole, whose body has been frozen in deep space for 1000 years, is resurrected, his second life brings him enlightening culture shocks a-plenty, but his Odyssey eventually leads him to defy the limitless power of an alien technology. The final sequel to 2001: A Space Odyssey.

A Collection of Spikes written by Spike Milligan performed by Spike Milligan on Cassette (Unabridged)£4.99

A great collection of 44 sketches and other pieces from this extraordinary performer

Bad Blood written by Dana Stabenow performed by Katherine Fenton on CD (Unabridged)£19.99

New York Times bestselling author Dana Stabenow's latest, Bad Blood, finds Kate Shugak entangled in a bitter tribal rivalry and murder In Alaska, one hundred years of bad blood between the villages of Kushtaka and Kuskulana come to a boil when the body of a young Kushtaka ne'er-do-well...

Betrayal - An Empty Coffin Novel written by Gregg Olsen performed by Julia Whelan on CD (Unabridged)£12.99

In this action-packed thriller sequel to Envy, foreign exchange student Olivia Grant is stabbed to death after a party--and the prime suspect is her best friend. As twins Hayley and Taylor Ryan get pulled into the aftermath of this Amanda Knox-like crime, they realize nothing is what it seems.

Brideshead Revisited written by Evelyn Waugh performed by Jeremy Irons on CD (Unabridged)£39.99 - £49.99

Brideshead Revisited is Evelyn Waugh's stunning novel of duty and desire set amongst the decadent, faded glory of the English aristocracy in the run-up to the Second World War.

Performed brilliantly by Jeremy Irons

Click - What We Do Online and Why It Matters written by Bill Tancer performed by Will Thorp on CD (Unabridged)£19.99

In one short decade, the internet has become a critical part of our everyday lives. In this timely new book, internet data analysis expert Bill Tancer makes sense of why this is, and reveals what our internet usage says about us and our future … because asking people what they do is never as...

Counter-Clock World written by Philip K Dick performed by Patrick Lawlor on CD (Unabridged)£12.99

In a world where time has begun moving backward, powerful prophet Anarch Peak is among those who have risen from the dead, but that may not last long, as a number of groups seek to send him back to the grave.

Doctor Who at the BBC Volume 3 written by BBC Dr Who Team performed by Elizabeth Sladen on CD (Abridged)£6.99

Elisabeth Sladen steps into the TARDIS once again to present another installment of drama, comedy and behind-the-scenes extracts from the many worlds of "Doctor Who". "Doctor Who" at the BBC combs the avenues of Time and Space for significant spin-off moments from the much-loved TV ...

Getting Back Out There - Secrets to Successful Dating written by Susan J. Elliott performed by Kate Rudd on CD (Unabridged)£9.99

You've broken up, done the work, and you're ready to move on to a new relationship. In Getting Back Out There, Susan J. Elliott - creator of the wildly popular blog GettingPastYourBreakup.com - guides you through the process of deciding when to date again, first date jitters, the selection (and rejection) ..

Grantchester Grind written by Tom Sharpe performed by David Jason on Cassette (Abridged)£4.99

It's crisis time again at Porterhouse: Skullion is showing signs of frailty (after the first crate, anyway), and the business of appointing a new master must begin again. Furthermore, the college's debts refuse to go away, while a sinister American is determined to make a television film...

Heart of Darkness written by Joseph Conrad performed by David Horovitch on CD (Unabridged)£12.99

Conrad's famous examination of colonialism is a richly-allusive work of terrible beauty. Newly-employed in an ivory trading company, Marlow travels down-river into the depths of the African jungle.

Heroes for My Daughter written by Brad Meltzer performed by Brad Meltzer on CD (Unabridged)£9.99

Collects the stories of fifty-five extraordinary heroes and ideal role models for girls, including Abraham Lincoln, Marie Curie, Rosa Parks, Helen Keller, Anne Frank, Theodore Roosevelt, and the passengers of United Flight 93.

It Shouldn't Happen to a Vet written by James Herriot performed by Christopher Timothy on Cassette (Unabridged)£29.99

Now firmly ensconced in the sleepy Yorkshire village of Darrowby, recently qualified vet James Herriot has acclimatised to life with his unpredictable colleagues, brothers Siegfried and Tristan Farnon. But veterinary practice in the 1930s was never going to be easy, and there are challenges...

Keep Smiling written by Charlotte Church performed by Charlotte Church on CD (Abridged)£6.99

Charlotte Church burst onto the music scene when she was only 12 years old. She went straight to the top of the charts with VOICE OF AN ANGEL and sang for the Pope, the US President and royalty across the world. She has released five classical albums, one pop album, hosted her own....

Lord of the Flies written by William Golding performed by William Golding on Cassette (Unabridged)£19.99

This brilliant version has a brief introduction by WIlliam Golding himself. The compelling story about a group of very ordinary small boys marooned on a coral island. At first it seems as though it is all going to be great fun; but the fun before long becomes furious and life on the island turns into ....

Mussolini - His Part in My Downfall written by Spike Milligan performed by Spike Milligan on Cassette (Unabridged)£24.99

Britannia rules the waves TA-RA, but on occasions she waives the rules and Spike is all set to liberate-gasp-Italy. In this fourth volume of war memoirs, Lance-Bombardier Milligan (Spike actually) continues his notorious sage of World War II ......

Peace Work written by Spike Milligan performed by Spike Milligan on Cassette (Unabridged)£29.99

In this sequel to his war memoirs Milligan is now on Civvy street and a jazz trumpeter in the Bill Hall Trio, playing at venues ranging from the Hackney Empire to a Freak Show in Zurich. This autobiography, which captures the atmosphere of a grey post-war Europe, ends with Milligan pursuing a solo ...

Probable Claws - A Theda Krakow Mystery written by Clea Simon performed by Tavia Gilbert on CD (Unabridged)£24.99

Theda tries to balance her struggling love life and floundering career while investigating a series of cat poisonings at an animal shelter and the murder of the shelter's veterinarian.

Rebecca's Tale written by Sally Beauman performed by Juliet Stevenson and Robert Powell on Cassette (Unabridged)£24.99

April 1951. It is twenty years since the death of Rebecca, the beautiful first wife of Maxim de Winter. It is twenty years since the inquest, which famously - and controversially - passed a verdict of suicide. Twenty years since Manderley, the de Winters' ancient family seat, was razed to the ground.

Sexie - Live written by Eddie Izzard performed by Eddie Izzard on CD (Abridged)£4.99

What does Eddie Izzrd get up to on a vist to Brighton - whatever it is it's sure to be very funny!!

Sing As We Go written by Margaret Dickinson performed by Susan Jameson on CD (Abridged)£4.99

A rich and compelling wartime saga from the author of Wish Me Luck. Kathy Burton longs to escape the drudgery of her life as an unpaid labourer on her father's farm. With only the local church choir and the occasional dance at the village hall for amusement, she yearns for the bright lights.

Spike Milligan at the Beeb written by Spike Milligan performed by Spike Milligan on Cassette (Abridged)£4.99

A celebration of Spike Milligan's radio and television career, with excerpts and interviews from programmes such as "Kaleidoscope", "Q", "Jackanory", "Wogan", "In the Psychiatrist's Chair" and "I Like Spike" - as well as "The Goon Show".

Stella Bain written by Anita Shreve performed by Hope Davies on CD (Unabridged)£11.99

Suffering from shell shock and memory loss from her time spent as a nurse's aide on a French battlefield during World War I, American Stella Bain is taken in by London surgeon August Bridge and his wife.

The Arthur Miller Audio Collection - Death of a Salesman and The Crucible written by Arthur Miller performed by Dustin Hoffman on CD (Unabridged)£19.99 - £24.99

Arthur Miller.'s Pulitzer is Prize winner. Death of a Salesman. Which he describes as the tragedy of a man who gave his life. Or sold it in. pursuit of the American Dream. Is as relevant today as it was fifty years ago. Directed by Ulu Grosbard and recorded in 1965. this recording includes an introduction read by Arthur Miller.

The Bell Jar written by Sylvia Plath performed by Maggie Gyllenhaal on CD (Unabridged)£24.99

The Bell Jar chronicles the crack-up of Esther Greenwood: brilliant, beautiful, enormously talented, and successful, but slowly going under -- maybe for the last time. Sylvia Plath masterfully draws the reader into Esther's breakdown with such intensity that Esther's insanity becomes completely real...

The Copper Beech written by Maeve Binchy performed by Kate Binchy and on Cassette (Unabridged)£29.99

By the school house at Shancarrig stands a copper beech, its bark scarred with the names and dreams of the pupils who have grown up under its branches. Under Junior Assistant Mistress Maddy Ross's careful gaze the children play, but out of school Maddy's gaze lingers where it shouldn't.

The Day of the Storm written by Rosamunde Pilcher performed by Lynn Redgrave on CD (Abridged)£19.99 - £21.99

At her dying mother's bedside, Rebecca Bayliss is shattered to learn of a family she never knew existed. Determined to find them, Rebecca journeys to Boscarva, a beautiful mansion in Cornwall, to meet a family torn by passion and greed.

The Longest Trip Home - A Memoir written by John Grogan performed by John Grogan on CD (Unabridged)£12.99

Following the phenomenal success of Marley & Me, John Grogan's memoir is a warm and moving tribute to the power of family and love which will delight John's fans and has all the ingredients to become the same word-of-mouth bestseller.

The Man from St Petersburg written by Ken Follett performed by Martin Shaw on Cassette (Abridged)£7.99

Follet's sensational bestseller is set just before the outbreak of World War I, when Britain must enlist the aid of Russia. Czar Nicholas's nephew is to visit London for secret naval talks with Lord Walden, who has lived in Russia and has a Russian wife, Lydia.

The Slow Burn of Silence written by Loreth Anne White performed by Tanya Eby and Alexander Cendese on CD (Unabridged)£12.99

From award-winning romance author Loreth Anne White comes a story of justice, loyalty, and unbreakable bonds that is both a thrilling mystery and a moving love story. Newly exonerated ex-con Jeb Cullen is determined to prove his innocence to his former neighbors and win back ....

The Verdict of Us All written by Famous Detection Club Members performed by Ric Jerrom and Shiela Mitchell on CD (Unabridged)£19.99

Collection of 8 audio discs, in honour of H.R.F. Keatings's 80th birthday, of short stories by his fellow Detection Club members. Read by Ric Jerrom & Sheila Mitchell with a foreword by Dick Francis.

The World of Tim Frazer written by Francis Durbridge performed by Anthony Head on CD (Abridged)£9.99

Tim Frazer receives a cryptic message from erstwhile business partner, Harry Denston, telling him to meet him at a remote fishing village. Tim arrives to find no sign of Harry.
---
---
---
---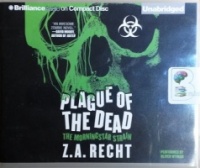 Plague of the Dead - The Morningstar Strain written by Z.A. Recht performed by Oliver Wyman on CD (Unabridged)£9.99
The end begins with a viral outbreak unlike anything mankind has ever encountered before. The infected are subject to delirium, fever, a dramatic increase in violent behavior, and a one-hundred percent mortality rate. Death. But it doesn't end there. The victims return from death to walk the earth.
---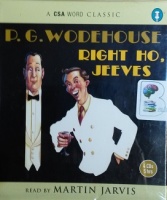 Right Ho, Jeeves written by P.G. Wodehouse performed by Martin Jarvis on CD (Abridged)£19.99
Can Bertie Wooster become Jeeves, at least in the problem-solving department? The odds aren't good, given the mess he makes of everybody's love life when he starts playing rescuer. Gussie Fink-Nottle, who's in love with Madeline Basset, and Tuppy Glossop, who's sometimes engaged to...
---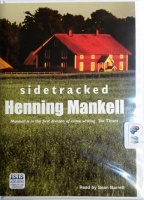 Sidetracked written by Henning Mankell performed by Sean Barrett on Cassette (Unabridged)£29.99
Midsummer approaches, and Wallander prepares for a holiday with the new woman in his life, hopeful that his wayward daughter and his ageing father will cope without him. But his summer is ruined when a girl commits suicide before his eyes, and a former minister of justice is butchered in the...
---
---
---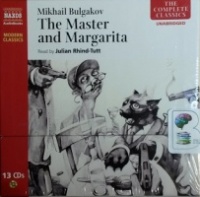 The Master and Margarita written by Mikhail Bulgakov performed by Julian Rhind-Tutt on CD (Unabridged)£39.99
The Devil comes to Moscow; but he isn't all bad. Pontius Pilate sentences a charismatic leader to his death, but yearns for redemption; and a writer tries to destroy his greatest tale, but discovers that manuscripts don't burn. Multilayered and entrancing, blending sharp satire with glorious fantasy...
---
---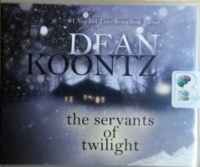 The Servents of Twilight written by Dean Koontz performed by Angela Dawe on CD (Unabridged)£14.99
An ordinary parking lot in southern California. Christine Scavello and her six-year-old son are accosted by a strange old woman. "I know who you are," the woman snaps at the boy. "I know what you are." A scream, a threat - and then a grotesque act of violence. Suddenly Christine's pride and joy...
---
---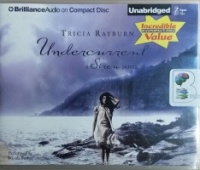 Undercurrent - A Siren Novel written by Tricia Rayburn performed by Nicola Barber on CD (Unabridged)£19.99
The sirens are back, but Vanessa may be the biggest threat of all.... Nothing has been normal since Vanessa Sands learned that her sister was murdered by siren femme fatales of the watery depths and that everything she believed about her family was a lie. Her boyfriend, Simon, has been the only...
---
---
---
---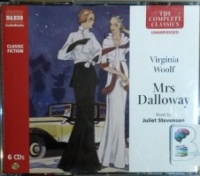 Mrs Dalloway written by Virginia Woolf performed by Juliet Stevenson on CD (Unabridged)£14.99
Virginia Woolfs masterwork Mrs Dalloway was at the vanguard of experimental, modernist novel-writing, and remains one of the supreme examples today. As Clarissa Dalloway prepares for a party in the evening, seemingly trivial incidents prompt her to undertake a searching reconnaissance into her...
---