---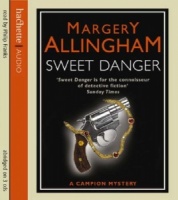 Sweet Danger written by Margery Allingham performed by Philip Franks on CD (Abridged)£6.99 - £8.99
A Genius Performance by Philip Franks!
Way back during the crusades Richard I presented the Huntingforest family with the tiny Balkan state of Averna.
---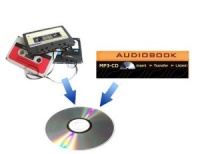 3 Hour Fixed Price Audio Transfer£10.00
This is the fixed price £10 item to be used when ordering conversion of a sub 3 hour Audio Cassette or MP3 CD title.
---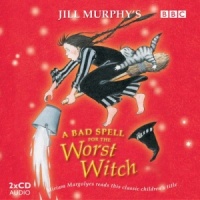 A Bad Spell for the Worst Witch written by Jill Murphy performed by Miriam Margolyes on CD (Abridged)£13.99
Mildred gets off to a good start in her second year at Miss Cackle's Academy, but her sworn enemy, Ethel Hallow, is plotting misfortune, setting Mildred up for a very bad spell, indeed.
---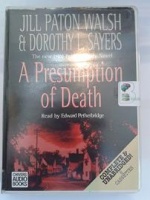 A Presumption of Death written by Jill Paton Walsh and Dorothy L Sayers performed by Edward Petherbridge on Cassette (Unabridged)£29.99 - £39.99
The story opens in 1940. Harriet Vane - now Lady Peter Wimsey - has taken her children to safety in the country. But the war has followed them: glamorous RAF pilots and even more glamorous land-girls scandalise the villagers; the blackout makes the night-time lanes as sinister as the back alleys of London.
---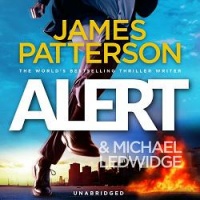 Alert written by James Patterson and Michael Ledwidge performed by Danny Mastrogiorgio and Henry Leyva on CD (Unabridged)£6.99
Every New Yorker's worst nightmare is about to become a reality. New York has seen more than its fair share of horrific attacks, but the city is about to be shaken in a way it never has before. After two devastating catastrophes in quick succession, everyone is on edge.
---
---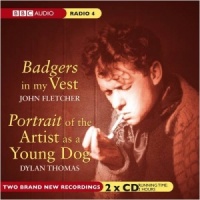 Badgers in My Vest and Portrait of the Artist as a Young Dog written by Dylan Thomas performed by BBC Full Cast Dramatisation on CD (Unabridged)£4.99 - £6.99
Badgers in My Vest is a new, darkly funny play by an acclaimed contemporary playwright, based on a true incident in Dylan Thomas' life.
---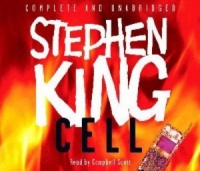 Cell written by Stephen King performed by Campbell Scott on CD (Unabridged)£39.99
'Civilization slipped into its second dark age on an unsurprising track of blood but with a speed that could not have been foreseen by even the most pessimistic futurist. By Halloween, every major city from New York to Moscow stank to the empty heavens and the world as it had been was a memory.
---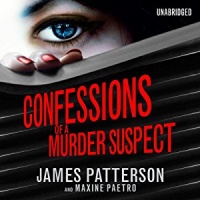 Confessions of a Murder Suspect written by James Patterson and Maxine Paetro performed by Emma Galvin on CD (Unabridged)£11.99
On the night Malcolm and Maud Angel are murdered, their daughter Tandy knows just three things: 1) She was one of the last people to see her parents alive. 2) The suspect list only includes Tandy and her three siblings. 3) She can't trust anyone--maybe not even herself.
---
---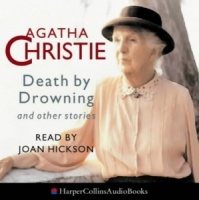 Death by Drowning written by Agatha Christie performed by Joan Hickson on CD (Abridged)£18.99
As well as "Death by Drowning", there are "The Thumbmark of St Peter", "The Herb of Death" and "The Affair at the Bungalow".
---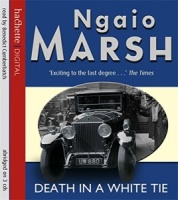 Death in a White Tie written by Ngaio Marsh performed by Benedict Cumberbatch on CD (Abridged)£7.99 - £11.99
A Benedict Cumberbatch Genius Performance!
The season had begun. Débutantes and chaperones were planning their luncheons, teas, dinners, balls. And the blackmailer was planning his strategies, stalking his next victim.
---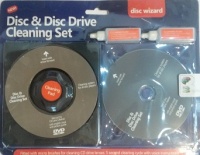 Disk and Disk Drive Cleaning Set written by Disk Wizard performed by Disk Wizard on CD (Unabridged)£4.99
This is an excellent tool to maintain your CD player or computer CD/DVD drive in tip-top condition. Regular use of this disk will ensure you maximise the life of your CD listening device.
---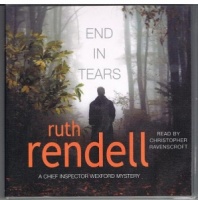 End in Tears written by Ruth Rendell performed by Christopher Ravenscroft on CD (Abridged)£5.99
A lump of concrete dropped deliberately from a little stone bridge kills the wrong person. The young woman in the car behind is spared. But only for a while...
---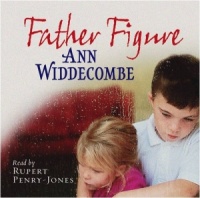 Father Figure written by Ann Widdecombe performed by Rupert Penry-Jones on CD (Abridged)£4.99
Jason Kirk is a 32-year-old teacher who believes he is happily married until he returns home one day to find that his wife has left him, taking their two young children with her.
Suddenly Jason finds the role of father denied to him as he is separated from his children and reduced to the role of visitor.
---
---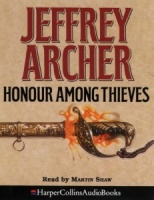 Honour Amoung Thieves written by Jeffrey Archer performed by Martin Shaw on Cassette (Abridged)£4.99
A Genius Performance by Martin Shaw!
Who would pay a billion dollars to humiliate America?
The time, 1993. The place, Washington DC. Of the adversaries in the Gulf War, the sole survivor is Saddam Hussein. And Saddam is planning a revenge so diabolical that the United States will be left with no choice but to retaliate . . .
---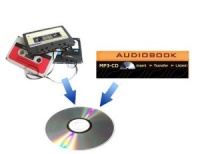 Large Fixed Price Audio Transfer Service£30.00
This is the fixed price £30.00 item to be used when ordering conversion of a 6-9 hour Audio Cassette or MP3 CD title.
---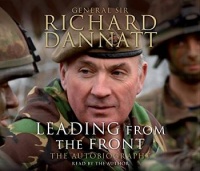 Leading from The Front - The Autobiography written by Gen. Sir Richard Dannatt performed by Gen. Sir Richard Dannatt on CD (Abridged)£9.99
As Chief of the General Staff, Sir Richard Dannatt was in overall command of the British army for the three years from 2006. This period saw some of the fiercest fighting yet in Afghanistan, and new and increased pressures and expectation placed on the army.
New In September 2018 Part 1
(in alphabetical order)
3001 - The Final Odyssey written by Arthur C. Clarke performed by Tim Pigott-Smith on Cassette (Abridged)£9.99

When Frank Poole, whose body has been frozen in deep space for 1000 years, is resurrected, his second life brings him enlightening culture shocks a-plenty, but his Odyssey eventually leads him to defy the limitless power of an alien technology. The final sequel to 2001: A Space Odyssey.

A Collection of Spikes written by Spike Milligan performed by Spike Milligan on Cassette (Unabridged)£4.99

A great collection of 44 sketches and other pieces from this extraordinary performer

Bad Blood written by Dana Stabenow performed by Katherine Fenton on CD (Unabridged)£19.99

New York Times bestselling author Dana Stabenow's latest, Bad Blood, finds Kate Shugak entangled in a bitter tribal rivalry and murder In Alaska, one hundred years of bad blood between the villages of Kushtaka and Kuskulana come to a boil when the body of a young Kushtaka ne'er-do-well...

Betrayal - An Empty Coffin Novel written by Gregg Olsen performed by Julia Whelan on CD (Unabridged)£12.99

In this action-packed thriller sequel to Envy, foreign exchange student Olivia Grant is stabbed to death after a party--and the prime suspect is her best friend. As twins Hayley and Taylor Ryan get pulled into the aftermath of this Amanda Knox-like crime, they realize nothing is what it seems.

Brideshead Revisited written by Evelyn Waugh performed by Jeremy Irons on CD (Unabridged)£39.99 - £49.99

Brideshead Revisited is Evelyn Waugh's stunning novel of duty and desire set amongst the decadent, faded glory of the English aristocracy in the run-up to the Second World War.

Performed brilliantly by Jeremy Irons

Click - What We Do Online and Why It Matters written by Bill Tancer performed by Will Thorp on CD (Unabridged)£19.99

In one short decade, the internet has become a critical part of our everyday lives. In this timely new book, internet data analysis expert Bill Tancer makes sense of why this is, and reveals what our internet usage says about us and our future … because asking people what they do is never as...

Counter-Clock World written by Philip K Dick performed by Patrick Lawlor on CD (Unabridged)£12.99

In a world where time has begun moving backward, powerful prophet Anarch Peak is among those who have risen from the dead, but that may not last long, as a number of groups seek to send him back to the grave.

Doctor Who at the BBC Volume 3 written by BBC Dr Who Team performed by Elizabeth Sladen on CD (Abridged)£6.99

Elisabeth Sladen steps into the TARDIS once again to present another installment of drama, comedy and behind-the-scenes extracts from the many worlds of "Doctor Who". "Doctor Who" at the BBC combs the avenues of Time and Space for significant spin-off moments from the much-loved TV ...

Dylan Thomas reading his poetry written by Dylan Thomas performed by Dylan Thomas on Cassette (Unabridged)£4.99 - £6.99

Because Dylan Thomas often wrote as much for the sound of his poetry as for its meaning, he was extraordinarily well-suited to the task of interpreting his own works on audio, the more so for his unforgettably rich voice and dramatic style.

Getting Back Out There - Secrets to Successful Dating written by Susan J. Elliott performed by Kate Rudd on CD (Unabridged)£9.99

You've broken up, done the work, and you're ready to move on to a new relationship. In Getting Back Out There, Susan J. Elliott - creator of the wildly popular blog GettingPastYourBreakup.com - guides you through the process of deciding when to date again, first date jitters, the selection (and rejection) ..

Grantchester Grind written by Tom Sharpe performed by David Jason on Cassette (Abridged)£4.99

It's crisis time again at Porterhouse: Skullion is showing signs of frailty (after the first crate, anyway), and the business of appointing a new master must begin again. Furthermore, the college's debts refuse to go away, while a sinister American is determined to make a television film...

Heart of Darkness written by Joseph Conrad performed by David Horovitch on CD (Unabridged)£12.99

Conrad's famous examination of colonialism is a richly-allusive work of terrible beauty. Newly-employed in an ivory trading company, Marlow travels down-river into the depths of the African jungle.

Heroes for My Daughter written by Brad Meltzer performed by Brad Meltzer on CD (Unabridged)£9.99

Collects the stories of fifty-five extraordinary heroes and ideal role models for girls, including Abraham Lincoln, Marie Curie, Rosa Parks, Helen Keller, Anne Frank, Theodore Roosevelt, and the passengers of United Flight 93.

It Shouldn't Happen to a Vet written by James Herriot performed by Christopher Timothy on Cassette (Unabridged)£29.99

Now firmly ensconced in the sleepy Yorkshire village of Darrowby, recently qualified vet James Herriot has acclimatised to life with his unpredictable colleagues, brothers Siegfried and Tristan Farnon. But veterinary practice in the 1930s was never going to be easy, and there are challenges...

Keep Smiling written by Charlotte Church performed by Charlotte Church on CD (Abridged)£6.99

Charlotte Church burst onto the music scene when she was only 12 years old. She went straight to the top of the charts with VOICE OF AN ANGEL and sang for the Pope, the US President and royalty across the world. She has released five classical albums, one pop album, hosted her own....

Lord of the Flies written by William Golding performed by William Golding on Cassette (Unabridged)£19.99

This brilliant version has a brief introduction by WIlliam Golding himself. The compelling story about a group of very ordinary small boys marooned on a coral island. At first it seems as though it is all going to be great fun; but the fun before long becomes furious and life on the island turns into ....

Mussolini - His Part in My Downfall written by Spike Milligan performed by Spike Milligan on Cassette (Unabridged)£24.99

Britannia rules the waves TA-RA, but on occasions she waives the rules and Spike is all set to liberate-gasp-Italy. In this fourth volume of war memoirs, Lance-Bombardier Milligan (Spike actually) continues his notorious sage of World War II ......

Peace Work written by Spike Milligan performed by Spike Milligan on Cassette (Unabridged)£29.99

In this sequel to his war memoirs Milligan is now on Civvy street and a jazz trumpeter in the Bill Hall Trio, playing at venues ranging from the Hackney Empire to a Freak Show in Zurich. This autobiography, which captures the atmosphere of a grey post-war Europe, ends with Milligan pursuing a solo ...

Probable Claws - A Theda Krakow Mystery written by Clea Simon performed by Tavia Gilbert on CD (Unabridged)£24.99

Theda tries to balance her struggling love life and floundering career while investigating a series of cat poisonings at an animal shelter and the murder of the shelter's veterinarian.

Rebecca's Tale written by Sally Beauman performed by Juliet Stevenson and Robert Powell on Cassette (Unabridged)£24.99

April 1951. It is twenty years since the death of Rebecca, the beautiful first wife of Maxim de Winter. It is twenty years since the inquest, which famously - and controversially - passed a verdict of suicide. Twenty years since Manderley, the de Winters' ancient family seat, was razed to the ground.

Sexie - Live written by Eddie Izzard performed by Eddie Izzard on CD (Abridged)£4.99

What does Eddie Izzrd get up to on a vist to Brighton - whatever it is it's sure to be very funny!!

Sing As We Go written by Margaret Dickinson performed by Susan Jameson on CD (Abridged)£4.99

A rich and compelling wartime saga from the author of Wish Me Luck. Kathy Burton longs to escape the drudgery of her life as an unpaid labourer on her father's farm. With only the local church choir and the occasional dance at the village hall for amusement, she yearns for the bright lights.

Spike Milligan at the Beeb written by Spike Milligan performed by Spike Milligan on Cassette (Abridged)£4.99

A celebration of Spike Milligan's radio and television career, with excerpts and interviews from programmes such as "Kaleidoscope", "Q", "Jackanory", "Wogan", "In the Psychiatrist's Chair" and "I Like Spike" - as well as "The Goon Show".

Stella Bain written by Anita Shreve performed by Hope Davies on CD (Unabridged)£11.99

Suffering from shell shock and memory loss from her time spent as a nurse's aide on a French battlefield during World War I, American Stella Bain is taken in by London surgeon August Bridge and his wife.

The Arthur Miller Audio Collection - Death of a Salesman and The Crucible written by Arthur Miller performed by Dustin Hoffman on CD (Unabridged)£19.99 - £24.99

Arthur Miller.'s Pulitzer is Prize winner. Death of a Salesman. Which he describes as the tragedy of a man who gave his life. Or sold it in. pursuit of the American Dream. Is as relevant today as it was fifty years ago. Directed by Ulu Grosbard and recorded in 1965. this recording includes an introduction read by Arthur Miller.

The Bell Jar written by Sylvia Plath performed by Maggie Gyllenhaal on CD (Unabridged)£24.99

The Bell Jar chronicles the crack-up of Esther Greenwood: brilliant, beautiful, enormously talented, and successful, but slowly going under -- maybe for the last time. Sylvia Plath masterfully draws the reader into Esther's breakdown with such intensity that Esther's insanity becomes completely real...

The Copper Beech written by Maeve Binchy performed by Kate Binchy and on Cassette (Unabridged)£29.99

By the school house at Shancarrig stands a copper beech, its bark scarred with the names and dreams of the pupils who have grown up under its branches. Under Junior Assistant Mistress Maddy Ross's careful gaze the children play, but out of school Maddy's gaze lingers where it shouldn't.

The Day of the Storm written by Rosamunde Pilcher performed by Lynn Redgrave on CD (Abridged)£19.99 - £21.99

At her dying mother's bedside, Rebecca Bayliss is shattered to learn of a family she never knew existed. Determined to find them, Rebecca journeys to Boscarva, a beautiful mansion in Cornwall, to meet a family torn by passion and greed.

The Longest Trip Home - A Memoir written by John Grogan performed by John Grogan on CD (Unabridged)£12.99

Following the phenomenal success of Marley & Me, John Grogan's memoir is a warm and moving tribute to the power of family and love which will delight John's fans and has all the ingredients to become the same word-of-mouth bestseller.

The Man from St Petersburg written by Ken Follett performed by Martin Shaw on Cassette (Abridged)£7.99

Follet's sensational bestseller is set just before the outbreak of World War I, when Britain must enlist the aid of Russia. Czar Nicholas's nephew is to visit London for secret naval talks with Lord Walden, who has lived in Russia and has a Russian wife, Lydia.

The Slow Burn of Silence written by Loreth Anne White performed by Tanya Eby and Alexander Cendese on CD (Unabridged)£12.99

From award-winning romance author Loreth Anne White comes a story of justice, loyalty, and unbreakable bonds that is both a thrilling mystery and a moving love story. Newly exonerated ex-con Jeb Cullen is determined to prove his innocence to his former neighbors and win back ....

The Verdict of Us All written by Famous Detection Club Members performed by Ric Jerrom and Shiela Mitchell on CD (Unabridged)£19.99

Collection of 8 audio discs, in honour of H.R.F. Keatings's 80th birthday, of short stories by his fellow Detection Club members. Read by Ric Jerrom & Sheila Mitchell with a foreword by Dick Francis.

The World of Tim Frazer written by Francis Durbridge performed by Anthony Head on CD (Abridged)£9.99

Tim Frazer receives a cryptic message from erstwhile business partner, Harry Denston, telling him to meet him at a remote fishing village. Tim arrives to find no sign of Harry.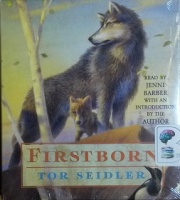 Firstborn written by Tor Seidler performed by Jenni Barber on CD (Unabridged)£9.99
A young wolf seeks the bravery to be himself in this lyrical homage to challenging societal stereotypes, from the author of National Book Award Finalist Mean Margaret and The Wainscott Weasel. Wolves. Predators of the wild. Stalkers of the forests. Born into rankings and expected to live up to their roles.
---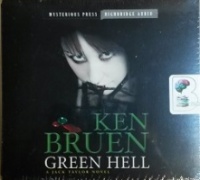 Green Hell - A Jack Taylor Novel written by Ken Bruen performed by John Lee on CD (Unabridged)£14.99
Ireland's master of poetic crime fiction, called "an Irish treasure" by Shelf Awareness, spins a new alcohol-fueled Jack Taylor plot, featuring a Rhodes scholar gone astray, and professor with a violent streak, and a young woman who almost makes Jack look tame.
---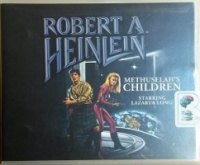 Methuselah's Children written by Robert A. Heinlein performed by MacLeod Andrews on CD (Unabridged)£29.99
After the fall of the American Ayatollahs as foretold in Stranger in a Strange Land and chronicled in Revolt in 2100, the United States of America at last fulfills the promise inherent in its first Revolution: for the first time in human history there is a nation with Liberty and Justice for All.
---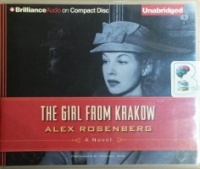 The Girl from Krakow written by Alex Rosenberg performed by Michael Page on CD (Unabridged)£29.99
It's 1935. Rita Feuerstahl comes to the university in Krakow intent on enjoying her freedom. But life has other things in store—marriage, a love affair, a child, all in the shadows of the oncoming war. When the war arrives, Rita is armed with a secret so enormous that it could cost the Allies everything..
---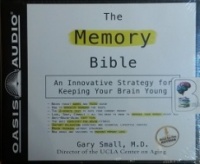 The Memory Bible written by Gary Small M.D. performed by Gary Small M.D. on CD (Unabridged)£19.99
This brain fitness program has helped thousands of people improve their ability to remember everyday issues. Based on Dr. Small's scientific discoveries, The Memory Bible can immediately improve your mental performance. It includes a "brain diet," brain exercises, brain training tips, effective drugs...
---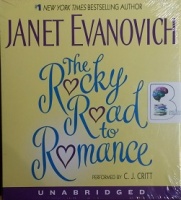 The Rocky Road to Romance written by Janet Evanovich performed by C.J. Critt on CD (Unabridged)£9.99
When the delightful, daffy Dog Lady of station WZZZ offered to take on the temporary job of traffic reporter, Steve Crow tried to think of reasons to turn Daisy Adams down. Perhaps he knew that sharing the close quarters of a car with her for hours would give the handsome program director...
---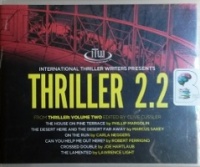 Thriller 2.2 written by Famous Thriller Writers performed by Natalie Ross, Luke Daniels, David Colacci and Dan John Miller on CD (Unabridged)£9.99
The House on Pine Terrace is an intricate puzzle a crime that leads to a romance that triggers another crime that ends with a mystery, which makes you question every event in the story. The Desert Here and the Desert Far Away is a haunting exploration of the wounds our warriors bear, not all of which...
---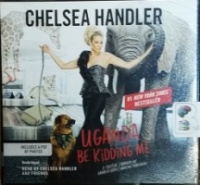 Uganda Be Kidding Me written by Chelsea Handler performed by Chelsea Handler on CD (Unabridged)£19.99
Wherever Chelsea Handler travels, one thing is certain: she always ends up in the land of the ridiculous. Now, in this uproarious collection, she sneaks her sharp wit through airport security and delivers her most absurd and hilarious stories ever. On safari in Africa, it's anyone's guess as to what's...
---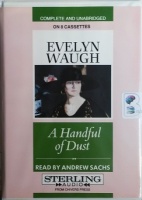 A Handful of Dust written by Evelyn Waugh performed by Andrew Sachs on Cassette (Unabridged)£39.99
After seven years of marriage, the beautiful Lady Brenda Last has grown bored with life at Hetton Abbey, the Gothic mansion that is the pride and joy of her husband, Tony. She drifts into an affair with the shallow socialite John Beaver and forsakes Tony for the Belgravia set.
---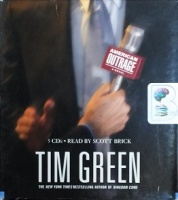 American Outrage written by Tim Green performed by Scott Brick on CD (Abridged)£14.99
Jake Carlson, a correspondent for the television news show American Outrage, inhabits a world of sensational trials and crazed celebrities. One of the nation's top television journalists, he's used to dragging himself through the dirt to get to the truth.
---
---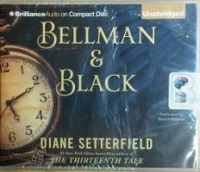 Bellman and Black written by Diane Setterfield performed by Daniel Phipott on CD (Unabridged)£19.99
Caught up in a moment of boyhood competition, William Bellman recklessly aims his slingshot at a rook resting on a branch, killing the bird instantly. It is a small but cruel act, and is soon forgotten. By the time he is grown, with a wife and children of his own, William seems to have put the whole....
---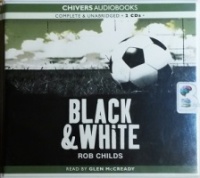 Black and White written by Rob Childs performed by Glen McCready on CD (Unabridged)£19.99
Josh is soccer-mad and can't wait to show off his ball skills to his new classmates. After all, he is the nephew of Ossie Williams - the best footballer in the country. Josh's arrival gives shy Matthew more confidence, but it is not welcomed by Rajesh, the school goalkeeper and captain.
---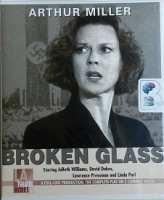 Broken Glass written by Arthur Miller performed by JoBeth Williams, Linda Purl, Lawrence Pressman and David Dukes on CD (Abridged)£19.99
Set in 1938 Brooklyn, this gripping psychological mystery begins when attractive, level-headed Sylvia Gellburg suddenly loses her ability to walk. The only clue lies in Sylvia's obsession with news accounts from Germany. Safe in Brooklyn, she is terrified by Nazi violence or is it something closer to home?
---
---
---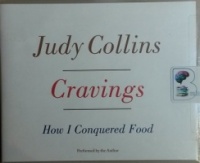 Cravings written by Judy Collins performed by Judy Collins on CD (Unabridged)£19.99
A no-holds-barred account of folk legend Judy Collins's harrowing struggle with compulsive overeating and of the journey that led her to a solution. Since childhood Judy Collins has had a tumultuous, fraught relationship with food. Her issues with overeating nearly claimed her career and her life.
---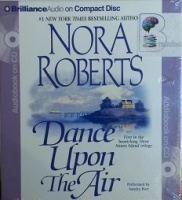 Dance Upon the Air written by Nora Roberts performed by Sandra Burr on CD (Unabridged)£4.99
When Nell Channing arrives on charming Three Sisters Island, she believes that she's finally found refuge from her abusive husband - and from the terrifying life she fled so desperately eight months ago . . . But even in this quiet, peaceful place, Nell never feels entirely at ease.
---