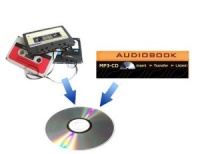 3 Hour Fixed Price Audio Transfer for Customers Own Tapes£25.00
This is the fixed price £25.00 item to be used by Customers when ordering conversion of their own sub 3 hour Audio Cassette or MP3 CD title.
---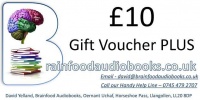 Gift Voucher PLUS 10£10.00
Welcome to the New Brainfood Audiobooks Gift Voucher PLUS! This is a Gift Voucher with a difference.
---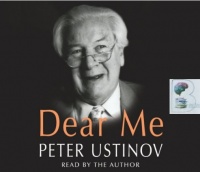 Dear Me written by Peter Ustinov performed by Peter Ustinov on CD (Abridged)£4.99 - £9.99
Sir Peter Ustinov's beautifully crafted autobiography is told with exquisite wit and insight. From his birth in April 1921, it spans his extraordinary career as actor, playwright, film star and director, confirming his early belief that he is 'irrevocably betrothed to laughter'.
---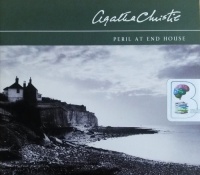 Peril at End House written by Agatha Christie performed by Hugh Fraser on CD (Abridged)£3.99 - £4.99
Nick Buckley was an unusual name for a pretty young woman. But then she had led an unusual life. First, on a treacherous Cornish hillside, the brakes on her car failed. Then, on a coastal path, a falling boulder missed her by inches. Later, an oil painting fell and almost crushed her in bed.
---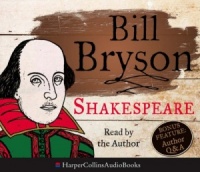 Shakespeare written by Bill Bryson performed by Bill Bryson on CD (Unabridged)£6.99 - £7.99
This short biography of William Shakespeare by world famous writer Bill Bryson brims with the authorís inimitable wit and intelligence.
---
---
---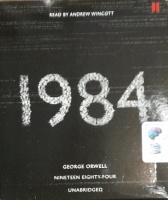 1984 written by George Orwell performed by Andrew Wincott on CD (Unabridged)£19.99
BIG BROTHER IS WATCHING YOU . . . 1984 is the year in which it happens. The world is divided into three superstates. In Oceania, the Party's power is absolute. Every action, word, gesture and thought is monitored under the watchful eye of Big Brother and the Thought Police. In the Ministry of Truth...
---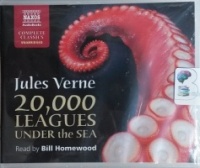 20,000 Leagues Under the Sea written by Jules Verne performed by Bill Homewood on CD (Unabridged)£39.99
The most exciting underwater adventure ever! In 1866, a mysterious giant whale savagely attacks shipping in international seas. A famous French marine biologist, Pierre Aronnax, joins the hunt to track down and incapacitate the creature. With him are his loyal servant Conseil and the redoubtable ...
---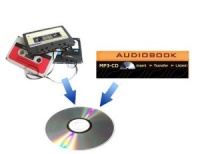 3 Hour Fixed Price Audio Transfer£15.00
This is the fixed price £15 item to be used when ordering conversion of a sub 3 hour Audio Cassette or MP3 CD title.
---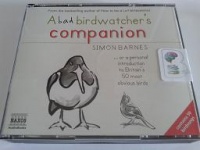 A Bad Birdwatcher's Companion written by Simon Barnes performed by SImon Barnes on CD (Abridged)£9.99
Simon Barnes is one of Britain's leading bird writers and humorists. His weekly column in The Times, his essays for the RSPB magazine and his two books on bad bird-watching have made him one of the characters of the bird world.
---
---
---
---
---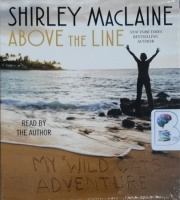 Above the Line - My Wild Oats Adventure written by Shirley MacLaine performed by Shirley MacLaine on CD (Unabridged)£24.99
Read by New York Times best-selling author and Academy Award winner Shirley MacLaine, a funny, fierce, imaginative memoir chronicling her remarkable experiences filming Wild Oats in the Canary Islands and the extraordinary memories her time there brought forth of a past life on the lost continent...
---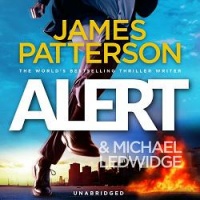 Alert written by James Patterson and Michael Ledwidge performed by Danny Mastrogiorgio and Henry Leyva on CD (Unabridged)£6.99
Every New Yorker's worst nightmare is about to become a reality. New York has seen more than its fair share of horrific attacks, but the city is about to be shaken in a way it never has before. After two devastating catastrophes in quick succession, everyone is on edge.
---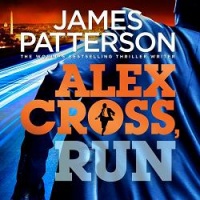 Alex Cross, Run written by James Patterson performed by Michael Boatman on CD (Abridged)£4.99
Detective Alex Cross arrests renowned plastic surgeon Elijah Creem for sleeping with teenage girls. Now, his life ruined, Creem is out of jail, and he's made sure that no one will recognize him - by giving himself a new face. A young woman is found hanging from a sixth-floor window, and Alex is called to the scene.
---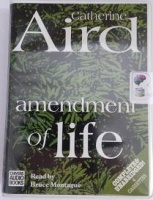 Amendment of Life written by Catherine Aird performed by Bruce Montague on Cassette (Unabridged)£13.99
The new Detective Inspector Sloan mystery from the mistress of cosy English crime Tidying up the famous yew hedge maze at Aumerle Court was never Peter Carter's favourite job.
---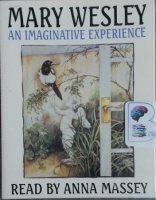 An Imaginative Experience written by Mary Wesley performed by Anna Massey on Cassette (Abridged)£4.99
A traveller on an InterCity train returning to London smells the burn of the breaks as it hisses to a stop in the middle of the countryside. He sees a white-faced woman leap from the train and race to the aid of a sheep stranded on its back, unable to rise, in a field. Righting it, she turns, and he sees her face is full of...
---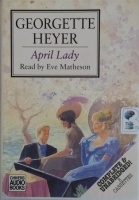 April Lady written by Georgette Heyer performed by Eve Matheson on Cassette (Unabridged)£19.99
When Lord Cardross married 18 year old Lady Helen he also undertook the task of staving off financial disaster for her father, and settled the more pressing gambling debts of her brother. Has Lady Helen only married him for his money?
New In September 2018 Part 1
(in alphabetical order)
3001 - The Final Odyssey written by Arthur C. Clarke performed by Tim Pigott-Smith on Cassette (Abridged)£9.99

When Frank Poole, whose body has been frozen in deep space for 1000 years, is resurrected, his second life brings him enlightening culture shocks a-plenty, but his Odyssey eventually leads him to defy the limitless power of an alien technology. The final sequel to 2001: A Space Odyssey.

A Collection of Spikes written by Spike Milligan performed by Spike Milligan on Cassette (Unabridged)£4.99

A great collection of 44 sketches and other pieces from this extraordinary performer

Bad Blood written by Dana Stabenow performed by Katherine Fenton on CD (Unabridged)£19.99

New York Times bestselling author Dana Stabenow's latest, Bad Blood, finds Kate Shugak entangled in a bitter tribal rivalry and murder In Alaska, one hundred years of bad blood between the villages of Kushtaka and Kuskulana come to a boil when the body of a young Kushtaka ne'er-do-well...

Betrayal - An Empty Coffin Novel written by Gregg Olsen performed by Julia Whelan on CD (Unabridged)£12.99

In this action-packed thriller sequel to Envy, foreign exchange student Olivia Grant is stabbed to death after a party--and the prime suspect is her best friend. As twins Hayley and Taylor Ryan get pulled into the aftermath of this Amanda Knox-like crime, they realize nothing is what it seems.

Brideshead Revisited written by Evelyn Waugh performed by Jeremy Irons on CD (Unabridged)£29.99 - £39.99

Brideshead Revisited is Evelyn Waugh's stunning novel of duty and desire set amongst the decadent, faded glory of the English aristocracy in the run-up to the Second World War.

Performed brilliantly by Jeremy Irons

Click - What We Do Online and Why It Matters written by Bill Tancer performed by Will Thorp on CD (Unabridged)£19.99

In one short decade, the internet has become a critical part of our everyday lives. In this timely new book, internet data analysis expert Bill Tancer makes sense of why this is, and reveals what our internet usage says about us and our future … because asking people what they do is never as...

Counter-Clock World written by Philip K Dick performed by Patrick Lawlor on CD (Unabridged)£19.99

In a world where time has begun moving backward, powerful prophet Anarch Peak is among those who have risen from the dead, but that may not last long, as a number of groups seek to send him back to the grave.

Doctor Who at the BBC Volume 3 written by BBC Dr Who Team performed by Elizabeth Sladen on CD (Abridged)£6.99

Elisabeth Sladen steps into the TARDIS once again to present another installment of drama, comedy and behind-the-scenes extracts from the many worlds of "Doctor Who". "Doctor Who" at the BBC combs the avenues of Time and Space for significant spin-off moments from the much-loved TV ...

Dylan Thomas reading his poetry written by Dylan Thomas performed by Dylan Thomas on Cassette (Unabridged)£4.99 - £6.99

Because Dylan Thomas often wrote as much for the sound of his poetry as for its meaning, he was extraordinarily well-suited to the task of interpreting his own works on audio, the more so for his unforgettably rich voice and dramatic style.

Getting Back Out There - Secrets to Successful Dating written by Susan J. Elliott performed by Kate Rudd on CD (Unabridged)£9.99

You've broken up, done the work, and you're ready to move on to a new relationship. In Getting Back Out There, Susan J. Elliott - creator of the wildly popular blog GettingPastYourBreakup.com - guides you through the process of deciding when to date again, first date jitters, the selection (and rejection) ..

Grantchester Grind written by Tom Sharpe performed by David Jason on Cassette (Abridged)£4.99

It's crisis time again at Porterhouse: Skullion is showing signs of frailty (after the first crate, anyway), and the business of appointing a new master must begin again. Furthermore, the college's debts refuse to go away, while a sinister American is determined to make a television film...

Heart of Darkness written by Joseph Conrad performed by David Horovitch on CD (Unabridged)£12.99

Conrad's famous examination of colonialism is a richly-allusive work of terrible beauty. Newly-employed in an ivory trading company, Marlow travels down-river into the depths of the African jungle.

Heroes for My Daughter written by Brad Meltzer performed by Brad Meltzer on CD (Unabridged)£9.99

Collects the stories of fifty-five extraordinary heroes and ideal role models for girls, including Abraham Lincoln, Marie Curie, Rosa Parks, Helen Keller, Anne Frank, Theodore Roosevelt, and the passengers of United Flight 93.

It Shouldn't Happen to a Vet written by James Herriot performed by Christopher Timothy on Cassette (Unabridged)£29.99

Now firmly ensconced in the sleepy Yorkshire village of Darrowby, recently qualified vet James Herriot has acclimatised to life with his unpredictable colleagues, brothers Siegfried and Tristan Farnon. But veterinary practice in the 1930s was never going to be easy, and there are challenges...

Keep Smiling written by Charlotte Church performed by Charlotte Church on CD (Abridged)£6.99

Charlotte Church burst onto the music scene when she was only 12 years old. She went straight to the top of the charts with VOICE OF AN ANGEL and sang for the Pope, the US President and royalty across the world. She has released five classical albums, one pop album, hosted her own....

Lord of the Flies written by William Golding performed by William Golding on Cassette (Unabridged)£19.99

This brilliant version has a brief introduction by WIlliam Golding himself. The compelling story about a group of very ordinary small boys marooned on a coral island. At first it seems as though it is all going to be great fun; but the fun before long becomes furious and life on the island turns into ....

Mussolini - His Part in My Downfall written by Spike Milligan performed by Spike Milligan on Cassette (Unabridged)£24.99

Britannia rules the waves TA-RA, but on occasions she waives the rules and Spike is all set to liberate-gasp-Italy. In this fourth volume of war memoirs, Lance-Bombardier Milligan (Spike actually) continues his notorious sage of World War II ......

Peace Work written by Spike Milligan performed by Spike Milligan on Cassette (Unabridged)£29.99

In this sequel to his war memoirs Milligan is now on Civvy street and a jazz trumpeter in the Bill Hall Trio, playing at venues ranging from the Hackney Empire to a Freak Show in Zurich. This autobiography, which captures the atmosphere of a grey post-war Europe, ends with Milligan pursuing a solo ...

Probable Claws - A Theda Krakow Mystery written by Clea Simon performed by Tavia Gilbert on CD (Unabridged)£24.99

Theda tries to balance her struggling love life and floundering career while investigating a series of cat poisonings at an animal shelter and the murder of the shelter's veterinarian.

Rebecca's Tale written by Sally Beauman performed by Juliet Stevenson and Robert Powell on Cassette (Unabridged)£24.99

April 1951. It is twenty years since the death of Rebecca, the beautiful first wife of Maxim de Winter. It is twenty years since the inquest, which famously - and controversially - passed a verdict of suicide. Twenty years since Manderley, the de Winters' ancient family seat, was razed to the ground.

Sexie - Live written by Eddie Izzard performed by Eddie Izzard on CD (Abridged)£4.99

What does Eddie Izzrd get up to on a vist to Brighton - whatever it is it's sure to be very funny!!

Sing As We Go written by Margaret Dickinson performed by Susan Jameson on CD (Abridged)£3.99 - £4.99

A rich and compelling wartime saga from the author of Wish Me Luck. Kathy Burton longs to escape the drudgery of her life as an unpaid labourer on her father's farm. With only the local church choir and the occasional dance at the village hall for amusement, she yearns for the bright lights.

Spike Milligan at the Beeb written by Spike Milligan performed by Spike Milligan on Cassette (Abridged)£4.99

A celebration of Spike Milligan's radio and television career, with excerpts and interviews from programmes such as "Kaleidoscope", "Q", "Jackanory", "Wogan", "In the Psychiatrist's Chair" and "I Like Spike" - as well as "The Goon Show".

Stella Bain written by Anita Shreve performed by Hope Davies on CD (Unabridged)£11.99

Suffering from shell shock and memory loss from her time spent as a nurse's aide on a French battlefield during World War I, American Stella Bain is taken in by London surgeon August Bridge and his wife.

The Arthur Miller Audio Collection - Death of a Salesman and The Crucible written by Arthur Miller performed by Dustin Hoffman on CD (Unabridged)£19.99 - £24.99

Arthur Miller.'s Pulitzer is Prize winner. Death of a Salesman. Which he describes as the tragedy of a man who gave his life. Or sold it in. pursuit of the American Dream. Is as relevant today as it was fifty years ago. Directed by Ulu Grosbard and recorded in 1965. this recording includes an introduction read by Arthur Miller.

The Bell Jar written by Sylvia Plath performed by Maggie Gyllenhaal on CD (Unabridged)£24.99

The Bell Jar chronicles the crack-up of Esther Greenwood: brilliant, beautiful, enormously talented, and successful, but slowly going under -- maybe for the last time. Sylvia Plath masterfully draws the reader into Esther's breakdown with such intensity that Esther's insanity becomes completely real...

The Copper Beech written by Maeve Binchy performed by Kate Binchy and on Cassette (Unabridged)£29.99

By the school house at Shancarrig stands a copper beech, its bark scarred with the names and dreams of the pupils who have grown up under its branches. Under Junior Assistant Mistress Maddy Ross's careful gaze the children play, but out of school Maddy's gaze lingers where it shouldn't.

The Day of the Storm written by Rosamunde Pilcher performed by Lynn Redgrave on CD (Abridged)£19.99 - £21.99

At her dying mother's bedside, Rebecca Bayliss is shattered to learn of a family she never knew existed. Determined to find them, Rebecca journeys to Boscarva, a beautiful mansion in Cornwall, to meet a family torn by passion and greed.

The Longest Trip Home - A Memoir written by John Grogan performed by John Grogan on CD (Unabridged)£12.99

Following the phenomenal success of Marley & Me, John Grogan's memoir is a warm and moving tribute to the power of family and love which will delight John's fans and has all the ingredients to become the same word-of-mouth bestseller.

The Man from St Petersburg written by Ken Follett performed by Martin Shaw on Cassette (Abridged)£7.99

Follet's sensational bestseller is set just before the outbreak of World War I, when Britain must enlist the aid of Russia. Czar Nicholas's nephew is to visit London for secret naval talks with Lord Walden, who has lived in Russia and has a Russian wife, Lydia.

The Slow Burn of Silence written by Loreth Anne White performed by Tanya Eby and Alexander Cendese on CD (Unabridged)£12.99

From award-winning romance author Loreth Anne White comes a story of justice, loyalty, and unbreakable bonds that is both a thrilling mystery and a moving love story. Newly exonerated ex-con Jeb Cullen is determined to prove his innocence to his former neighbors and win back ....

The Verdict of Us All written by Famous Detection Club Members performed by Ric Jerrom and Shiela Mitchell on CD (Unabridged)£19.99

Collection of 8 audio discs, in honour of H.R.F. Keatings's 80th birthday, of short stories by his fellow Detection Club members. Read by Ric Jerrom & Sheila Mitchell with a foreword by Dick Francis.

The World of Tim Frazer written by Francis Durbridge performed by Anthony Head on CD (Abridged)£9.99

Tim Frazer receives a cryptic message from erstwhile business partner, Harry Denston, telling him to meet him at a remote fishing village. Tim arrives to find no sign of Harry.
---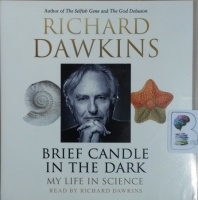 Brief Candle in the Dark written by Richard Dawkins performed by Richard Dawkins on CD (Unabridged)£19.99
In An Appetite for Wonder Richard Dawkins brought us his engaging memoir of the first 35 years of his life from early childhood in Africa to publication of The Selfish Gene in 1976, when he shot to fame as one of the most exciting new scientists of his generation. In Brief Candle in the Dark he continues his...
---
---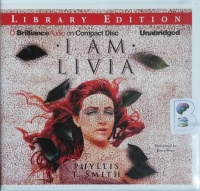 I am Livia written by Phyllis T. Smith performed by Joyce Bean on CD (Unabridged)£24.99
Her life would be marked by scandal and suspicion, worship and adoration.... At the tender age of 14, Livia Drusilla overhears her father and fellow aristocrats plotting the assassination of Julius Caesar. Proving herself an astute confidante, she becomes her father's chief political asset - and reluctantly enters into an..
---
---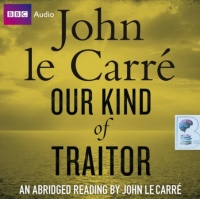 Our Kind of Traitor written by John Le Carre performed by John Le Carre on CD (Abridged)£9.99
Set in contemporary, recession gripped Britain, a left-leaning young Oxford academic and his barrister girlfriend take an off-peak holiday on the Caribbean island of Antigua. By seeming chance they bump into a Russian millionaire called Dima who owns a peninsula and a diamond-encrusted gold watch. He also...
---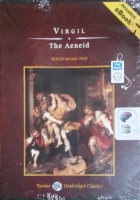 The Aeneid written by Virgil performed by Michael Page on MP3 CD (Unabridged)£19.99
After a century of civil strife in Rome and Italy, the poet Virgil wrote The Aeneid to honor the emperor Augustus by praising Aeneas, Augustus's legendary ancestor. As a patriotic epic imitating Homer, The Aeneid also set out to provide Rome with a literature equal to that of Greece. It tells of Aeneas, survivor of...
---
---
---
---
---
---
---
---
---
---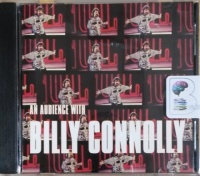 An Audience with Billy Connolly written by Billy Connolly performed by Billy Connolly on CD (Unabridged)£7.99
1 Starting Slow
2 Ordinary People
3 Scottish Singers
4 Religion
5 Those of You That Live Alone
6 Incontinence Knickers
7 Parties
8 Priest Visit
9 Question Time
10 Folk Music
11 The Best Ever Era
12 A Complaint
---
---