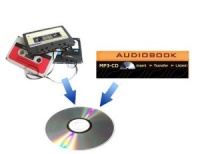 3 Hour Fixed Price Audio Transfer£15.00
This is the fixed price £15 item to be used when ordering conversion of a sub 3 hour Audio Cassette or MP3 CD title.
---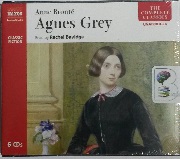 Agnes Grey written by Anne Bronte performed by Rachel Bavidge on CD (Unabridged)£24.99 - £29.99
For all those captivated by the trials of Jane Eyre, Anne Brontës heroine Agnes Grey is the ideal counterpoint. Agnes Grey is widely considered to be the best record of the precarious position of the governess in Victorian society, and the insolence, neglect and dependence that the gentle ....
---
---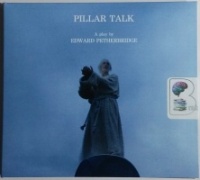 Pillar Talk - A Play written by Edward Petherbridge performed by Edward Petherbridge on CD (Unabridged)£14.99
Exclusive to Brainfood Audiobooks! Esteemed actor Edward (Nicholas Nickleby) Petherbridge uses the story of Symeon Stylites, the 5th century monk who lived on a pillar for thirty-six years, as a framework for an existential inquiry into imagination, belief, doubt, miracles and why one would live 'as I live.'
---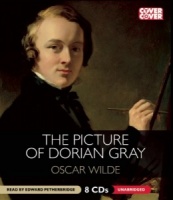 The Picture of Dorian Gray written by Oscar Wilde performed by Edward Petherbridge on CD (Unabridged)£29.99 - £34.99
A Genius Performance by Edward Petherbridge!
Dorian Gray is a child of his time. A young man who is only interested in appearances and, as the story continues, not so much about reality. He has a picture painted and makes a deal with the "devil" so that all the sins he commits are visited on the painting and not on him. This tale has something to say to every generation and is performed by the Genius that is Edward Petherbridge!
---
---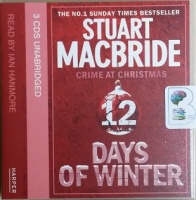 12 Days of Winter written by Stuart MacBride performed by Ian Hanmore on CD (Unabridged)£19.99 - £29.99
A collection of interlinked tales of crime and retribution laced with dark humour, set around the festive season – from the No. 1 bestseller Stuart MacBride
Thieves, drug dealers, lap-dancers, gangsters and even the odd good guy populate these twelve tales exploring the seedier side of life in North East Scotland.
---
---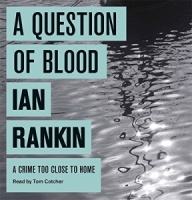 A Question of Blood written by Ian Rankin performed by Tom Cotcher on CD (Unabridged)£29.99
Two seventeen-year-olds are killed by an ex-Army loner who has gone off the rails. The mystery takes Rebus into the heart of a shattered community.
---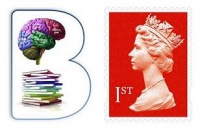 Additional Airmail Postage for Edward Petherbridges Gift to Austrilia£15.00
This is the Additional Postage charge for Edward Petherbridge's audiobook order as one item is required to be sent to Australia.
---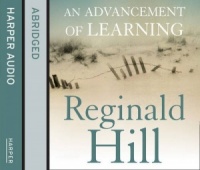 An Advancement of Learning written by Reginald Hill performed by Warren Clarke on CD (Abridged)£4.99 - £14.99
Lecturers having it away with students, witches' sabbaths on the sand dunes, a body buried under a statue in the gardens, and a fresh rash of killings.
---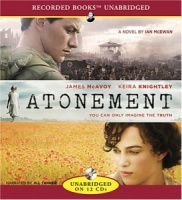 Atonement written by Ian McEwan performed by Jill Tanner on CD (Unabridged)£21.99
On the hottest day of the summer of 1934, thirteen-year-old Briony Tallis sees her sister Cecilia strip off her clothes and plunge into the fountain in the garden of their country house. Watching her is Robbie Turner, her childhood friend who, like Cecilia, has recently come down from Cambridge.
---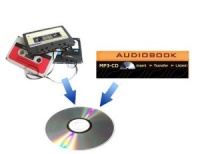 Audio Repair and Audio Transfer for Customers Own Tapes£35.00
Audio Repair and Audio Transfer of Customer Own Tapes
If you have a damaged audio tape that needs repairing and then transferring to Audio CD this is the service for you.
You should place an order for this item for each tape that requires repair and recording.
---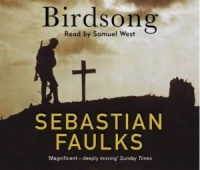 Birdsong written by Sebastian Faulks performed by Samuel West on CD (Abridged)£6.99 - £9.99
A Genius Performance by Samuel West!
Set before and during the Great War, Birdsong captures the drama of that era on both a national and a personal scale. It is the story of Stephen, a young Englishman, who arrives in Amiens in 1910.
---
---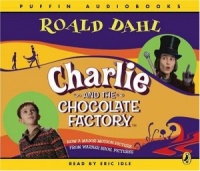 Charlie and the Chocolate Factory written by Roald Dahl performed by Eric Idle on CD (Unabridged)£4.99
This is a special audio edition of Charlie and the Chocolate Factory, read by Eric Idle, which will be published at the same time as the Warner Bros film.
Charlie Bucket thinks he's the luckiest boy alive when he unwraps one of Willy Wonka's Whipple-Scrumptious Fudgemallow Delights to find the last golden ticket.
---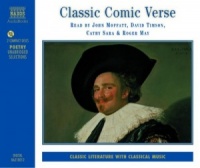 Classic Comic Verse written by Various Famous Poets performed by John Moffat, David Timson, Cathy Sara and Roger May on CD (Abridged)£4.99 - £6.99
Poetry by definition, achieves its effects by rhythm, sound patterns and imagery. One of the most popular areas of audiobooks -- spoken poetic form -- evokes emotions and sensations by bringing the voice of the poet to life in an appropriately intimate way, directly to the ear and mind of the listener.
---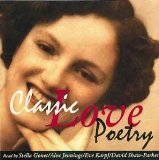 Classic Love Poetry written by Various Famous Poets performed by Various Famous Actors on CD (Abridged)£3.99 - £4.99
From "My True Love Hath My Heart" to September by Ted Hughes - there are 40 poems selected from the last millennia.
All performed by Stella Gonet, David Shaw-Parker, Alex Jennings and Eve Karpf.
---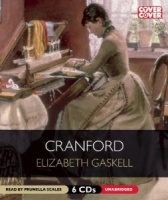 Cranford written by Elizabeth Gaskell performed by Prunella Scales on CD (Unabridged)£19.99
"I'll not listen to reason," she said, now in full possession of her voice, which had been rather choked with sobbing. "Reason always means what someone else has got to say."'
---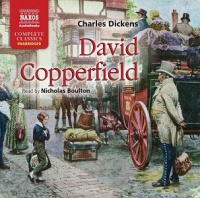 David Copperfield written by Charles Dickens performed by Nicholas Boulton on CD (Unabridged)£69.99
The intensely personal David Copperfield (widely regarded to be the most autobiographical of the authors novels) is one of Dickenss greatest works. We follow David Copperfield from birth and miserable childhood to inevitable tragedies, until he finally finds happiness later in life.
---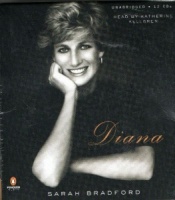 Diana written by Sarah Bradford performed by Katherine Kellgren on CD (Unabridged)£6.99
Sarah Bradford's Diana is a complex and explosive study of the greatest icon of the twentieth century. Glamour. Duty. Tragedy: The Woman Behind the Princess.
After more than a decade interviewing those closest to the Princess and her select circle, Sarah Bradford exposes the real Diana
New In September 2018 Part 1
(in alphabetical order)
3001 - The Final Odyssey written by Arthur C. Clarke performed by Tim Pigott-Smith on Cassette (Abridged)£9.99

When Frank Poole, whose body has been frozen in deep space for 1000 years, is resurrected, his second life brings him enlightening culture shocks a-plenty, but his Odyssey eventually leads him to defy the limitless power of an alien technology. The final sequel to 2001: A Space Odyssey.

A Collection of Spikes written by Spike Milligan performed by Spike Milligan on Cassette (Unabridged)£4.99

A great collection of 44 sketches and other pieces from this extraordinary performer

Bad Blood written by Dana Stabenow performed by Katherine Fenton on CD (Unabridged)£19.99

New York Times bestselling author Dana Stabenow's latest, Bad Blood, finds Kate Shugak entangled in a bitter tribal rivalry and murder In Alaska, one hundred years of bad blood between the villages of Kushtaka and Kuskulana come to a boil when the body of a young Kushtaka ne'er-do-well...

Betrayal - An Empty Coffin Novel written by Gregg Olsen performed by Julia Whelan on CD (Unabridged)£12.99

In this action-packed thriller sequel to Envy, foreign exchange student Olivia Grant is stabbed to death after a party--and the prime suspect is her best friend. As twins Hayley and Taylor Ryan get pulled into the aftermath of this Amanda Knox-like crime, they realize nothing is what it seems.

Brideshead Revisited written by Evelyn Waugh performed by Jeremy Irons on CD (Unabridged)£39.99 - £49.99

Brideshead Revisited is Evelyn Waugh's stunning novel of duty and desire set amongst the decadent, faded glory of the English aristocracy in the run-up to the Second World War.

Performed brilliantly by Jeremy Irons

Click - What We Do Online and Why It Matters written by Bill Tancer performed by Will Thorp on CD (Unabridged)£19.99

In one short decade, the internet has become a critical part of our everyday lives. In this timely new book, internet data analysis expert Bill Tancer makes sense of why this is, and reveals what our internet usage says about us and our future … because asking people what they do is never as...

Counter-Clock World written by Philip K Dick performed by Patrick Lawlor on CD (Unabridged)£12.99

In a world where time has begun moving backward, powerful prophet Anarch Peak is among those who have risen from the dead, but that may not last long, as a number of groups seek to send him back to the grave.

Doctor Who at the BBC Volume 3 written by BBC Dr Who Team performed by Elizabeth Sladen on CD (Abridged)£6.99

Elisabeth Sladen steps into the TARDIS once again to present another installment of drama, comedy and behind-the-scenes extracts from the many worlds of "Doctor Who". "Doctor Who" at the BBC combs the avenues of Time and Space for significant spin-off moments from the much-loved TV ...

Getting Back Out There - Secrets to Successful Dating written by Susan J. Elliott performed by Kate Rudd on CD (Unabridged)£9.99

You've broken up, done the work, and you're ready to move on to a new relationship. In Getting Back Out There, Susan J. Elliott - creator of the wildly popular blog GettingPastYourBreakup.com - guides you through the process of deciding when to date again, first date jitters, the selection (and rejection) ..

Grantchester Grind written by Tom Sharpe performed by David Jason on Cassette (Abridged)£4.99

It's crisis time again at Porterhouse: Skullion is showing signs of frailty (after the first crate, anyway), and the business of appointing a new master must begin again. Furthermore, the college's debts refuse to go away, while a sinister American is determined to make a television film...

Heart of Darkness written by Joseph Conrad performed by David Horovitch on CD (Unabridged)£12.99

Conrad's famous examination of colonialism is a richly-allusive work of terrible beauty. Newly-employed in an ivory trading company, Marlow travels down-river into the depths of the African jungle.

Heroes for My Daughter written by Brad Meltzer performed by Brad Meltzer on CD (Unabridged)£9.99

Collects the stories of fifty-five extraordinary heroes and ideal role models for girls, including Abraham Lincoln, Marie Curie, Rosa Parks, Helen Keller, Anne Frank, Theodore Roosevelt, and the passengers of United Flight 93.

It Shouldn't Happen to a Vet written by James Herriot performed by Christopher Timothy on Cassette (Unabridged)£29.99

Now firmly ensconced in the sleepy Yorkshire village of Darrowby, recently qualified vet James Herriot has acclimatised to life with his unpredictable colleagues, brothers Siegfried and Tristan Farnon. But veterinary practice in the 1930s was never going to be easy, and there are challenges...

Lord of the Flies written by William Golding performed by William Golding on Cassette (Unabridged)£19.99

This brilliant version has a brief introduction by WIlliam Golding himself. The compelling story about a group of very ordinary small boys marooned on a coral island. At first it seems as though it is all going to be great fun; but the fun before long becomes furious and life on the island turns into ....

Mussolini - His Part in My Downfall written by Spike Milligan performed by Spike Milligan on Cassette (Unabridged)£24.99

Britannia rules the waves TA-RA, but on occasions she waives the rules and Spike is all set to liberate-gasp-Italy. In this fourth volume of war memoirs, Lance-Bombardier Milligan (Spike actually) continues his notorious sage of World War II ......

Peace Work written by Spike Milligan performed by Spike Milligan on Cassette (Unabridged)£29.99

In this sequel to his war memoirs Milligan is now on Civvy street and a jazz trumpeter in the Bill Hall Trio, playing at venues ranging from the Hackney Empire to a Freak Show in Zurich. This autobiography, which captures the atmosphere of a grey post-war Europe, ends with Milligan pursuing a solo ...

Probable Claws - A Theda Krakow Mystery written by Clea Simon performed by Tavia Gilbert on CD (Unabridged)£24.99

Theda tries to balance her struggling love life and floundering career while investigating a series of cat poisonings at an animal shelter and the murder of the shelter's veterinarian.

Rebecca's Tale written by Sally Beauman performed by Juliet Stevenson and Robert Powell on Cassette (Unabridged)£24.99

April 1951. It is twenty years since the death of Rebecca, the beautiful first wife of Maxim de Winter. It is twenty years since the inquest, which famously - and controversially - passed a verdict of suicide. Twenty years since Manderley, the de Winters' ancient family seat, was razed to the ground.

Sexie - Live written by Eddie Izzard performed by Eddie Izzard on CD (Abridged)£4.99

What does Eddie Izzrd get up to on a vist to Brighton - whatever it is it's sure to be very funny!!

Sing As We Go written by Margaret Dickinson performed by Susan Jameson on CD (Abridged)£4.99

A rich and compelling wartime saga from the author of Wish Me Luck. Kathy Burton longs to escape the drudgery of her life as an unpaid labourer on her father's farm. With only the local church choir and the occasional dance at the village hall for amusement, she yearns for the bright lights.

Stella Bain written by Anita Shreve performed by Hope Davies on CD (Unabridged)£11.99

Suffering from shell shock and memory loss from her time spent as a nurse's aide on a French battlefield during World War I, American Stella Bain is taken in by London surgeon August Bridge and his wife.

The Arthur Miller Audio Collection - Death of a Salesman and The Crucible written by Arthur Miller performed by Dustin Hoffman on CD (Unabridged)£19.99 - £24.99

Arthur Miller.'s Pulitzer is Prize winner. Death of a Salesman. Which he describes as the tragedy of a man who gave his life. Or sold it in. pursuit of the American Dream. Is as relevant today as it was fifty years ago. Directed by Ulu Grosbard and recorded in 1965. this recording includes an introduction read by Arthur Miller.

The Bell Jar written by Sylvia Plath performed by Maggie Gyllenhaal on CD (Unabridged)£24.99

The Bell Jar chronicles the crack-up of Esther Greenwood: brilliant, beautiful, enormously talented, and successful, but slowly going under -- maybe for the last time. Sylvia Plath masterfully draws the reader into Esther's breakdown with such intensity that Esther's insanity becomes completely real...

The Copper Beech written by Maeve Binchy performed by Kate Binchy and on Cassette (Unabridged)£29.99

By the school house at Shancarrig stands a copper beech, its bark scarred with the names and dreams of the pupils who have grown up under its branches. Under Junior Assistant Mistress Maddy Ross's careful gaze the children play, but out of school Maddy's gaze lingers where it shouldn't.

The Day of the Storm written by Rosamunde Pilcher performed by Lynn Redgrave on CD (Abridged)£19.99 - £21.99

At her dying mother's bedside, Rebecca Bayliss is shattered to learn of a family she never knew existed. Determined to find them, Rebecca journeys to Boscarva, a beautiful mansion in Cornwall, to meet a family torn by passion and greed.

The Longest Trip Home - A Memoir written by John Grogan performed by John Grogan on CD (Unabridged)£12.99

Following the phenomenal success of Marley & Me, John Grogan's memoir is a warm and moving tribute to the power of family and love which will delight John's fans and has all the ingredients to become the same word-of-mouth bestseller.

The Man from St Petersburg written by Ken Follett performed by Martin Shaw on Cassette (Abridged)£7.99

Follet's sensational bestseller is set just before the outbreak of World War I, when Britain must enlist the aid of Russia. Czar Nicholas's nephew is to visit London for secret naval talks with Lord Walden, who has lived in Russia and has a Russian wife, Lydia.

The Slow Burn of Silence written by Loreth Anne White performed by Tanya Eby and Alexander Cendese on CD (Unabridged)£12.99

From award-winning romance author Loreth Anne White comes a story of justice, loyalty, and unbreakable bonds that is both a thrilling mystery and a moving love story. Newly exonerated ex-con Jeb Cullen is determined to prove his innocence to his former neighbors and win back ....

The Verdict of Us All written by Famous Detection Club Members performed by Ric Jerrom and Shiela Mitchell on CD (Unabridged)£19.99

Collection of 8 audio discs, in honour of H.R.F. Keatings's 80th birthday, of short stories by his fellow Detection Club members. Read by Ric Jerrom & Sheila Mitchell with a foreword by Dick Francis.

The World of Tim Frazer written by Francis Durbridge performed by Anthony Head on CD (Abridged)£9.99

Tim Frazer receives a cryptic message from erstwhile business partner, Harry Denston, telling him to meet him at a remote fishing village. Tim arrives to find no sign of Harry.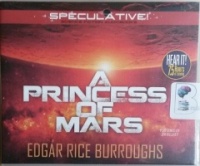 A Princess of Mars written by Edgar Rice Burroughs performed by Jim Killavey on CD (Unabridged)£29.99
Two years before Edgar Rice Burroughs became a worldwide celebrity with the publication of Tarzan of the Apes, he published A Princess of Mars. A futuristic sci-fi fantasy romance, A Princess of Mars tells the story of John Carter, a Civil War veteran who inexplicably finds himself held prisoner...
---
---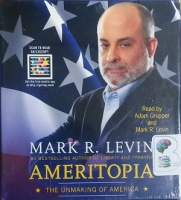 Ameritopia - The Unmaking of America written by Mark R. Levin performed by Adam Grupper and Mark R. Levin on CD (Unabridged)£19.99
In his acclaimed #1 New York Times bestseller, Mark R. Levin explores the psychology, motivations, and history of the utopian movement, its architects--the Founding Fathers, and its modern-day disciples--and how the individual and American society are being devoured by it. Levin asks, what is this...
---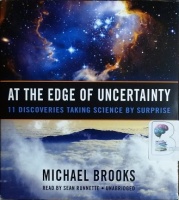 At The Edge of Uncertainty written by Michael Brooks performed by Sean Runnette on CD (Unabridged)£34.99 - £39.99
The atom. The big bang. DNA. Natural selection. All ideas that have revolutionised science - and that were dismissed out of hand when they first appeared. The surprises haven't stopped: here, Michael Brooks, best-selling author of 13 Things That Don't Make Sense, investigates the new wave....
---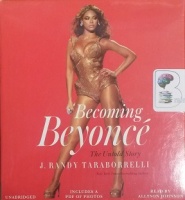 Becoming Beyonce - The Untold Story written by J. Randy Taraborrelli performed by Allyson Johnson on CD (Unabridged)£14.99
The first comprehensive biography ever published about America's favorite living pop icon, Beyoncé, from New York Times bestselling biographer J. Randy Taraborrelli. Beyoncé Knowles is a woman who began her career at the age of eight performing in pageant shows and talent contests, honing her...
---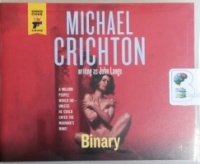 Binary written by Michael Crichton as John Lange performed by Christopher Lane on CD (Unabridged)£19.99
Political radical John Wright is plotting an act of mass destruction - and federal agent John Graves has him under surveillance, trying to figure out what the plot is. When a government computer is hacked and a high-security shipment of nerve gas gets hijacked, Graves puts the pieces together - but can...
---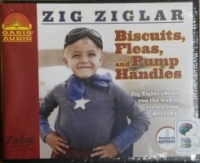 Biscuits, Fleas and Pump Handles - Zig Ziglar shows you the way to create your destiny! written by Zig Ziglar performed by Zig Ziglar on CD (Unabridged)£9.99
This is an inspirational and informative look at how you can achieve remarkable success, wealth, confidence, peace, and joy in your life. You can have it all by adopting the right attitude, positive self-image, setting challenging but achievable goals, adopting a productive work ethic, and establishing good...
---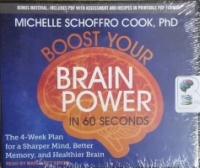 Boost Your Brain Power in 60 Seconds written by Michelle Schoffro Cook, PhD performed by Margaret Strom on CD (Unabridged)£24.99
A new disease is emerging as the leading killer of North Americans: Scientists are predicting that within eight years, brain disease will kill or disable more people than cancer and heart disease combined. Given this shocking new research, we urgently need to know how to protect and improve...
---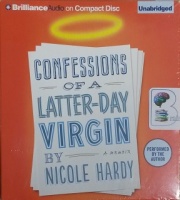 Confessions of a Latter-Day Virgin - A Memoir written by Nicole Hardy performed by Nicole Hardy on CD (Unabridged)£9.99
When Nicole Hardy's eye-opening 'Modern Love' column appeared in the New York Times, the response from readers was overwhelming. Hardy's essay, which exposed the conflict between being true to herself as a woman and remaining true to her Mormon faith, struck a chord with women coast-to-coast.
---
---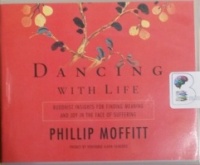 Dancing with Life - Buddhist Insights for Finding Meaning and Joy in the Face of Suffering written by Phillip Moffitt performed by Fred Stella on CD (Unabridged)£19.99
Why do we suffer? Is there a purpose to our pain? Reflecting on his own journey from Esquire magazine editor-in-chief to Buddhist meditation teacher, Phillip Moffitt provides a fresh perspective on the Buddha's ancient wisdom, showing how to move from suffering to new awareness and unanticipated joy.
---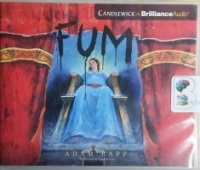 Fum written by Adam Rapp performed by Lauren Ezzo on CD (Unabridged)£14.99
What is it like to be a giant? Meet Corinthia Bledsoe, a seven-foot tall high-school junior who can predict the future. Over seven feet tall and with a newfound ability to sense future events, Corinthia Bledsoe is far more than just another Midwestern high-school junior; she's a force of nature.
---
Midnight written by Stephen Leather performed by Ralph Lister on CD (Unabridged)£29.99
"Your sister is going to hell, Jack Nightingale." Somehow, variations of that line keep former police negotiator Nightingale's life careening in wild, unforeseen directions. This time, it is uttered by a dead woman hanging over a staircase, her neck broken by the laundry cord she tied around it before tossing...
---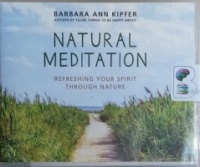 Natural Meditation - Refreshing Your Spirit Through Nature written by Barbara Ann Kipfer performed by Coleen Mario on CD (Unabridged)£19.99
Natural Meditation offers easy-to-follow meditation cues for meditating in natural settings or meditating on natural images or objects. Sidebars throughout the book provide suggestions on how to incorporate nature into your mindfulness practice. The short entries allow readers to open to a page during...
---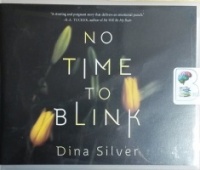 No Time To Blink written by Dina Silver performed by Emily Sutton-Smith and Siiri Scott on CD (Unabridged)£9.99
He knows the one thing that would destroy me would be to separate me from my daughter… Catherine Clarke defied her family's expectations when she married Gabriel, a handsome Lebanese businessman. After moving to Gabriel's homeland and welcoming a baby daughter, Catherine knew she...
---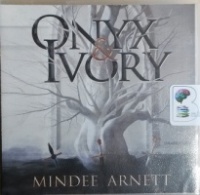 Onyx and Ivory written by Mindee Arnett performed by Khristine Hvam on CD (Unabridged)£29.99
Acclaimed author Mindee Arnett thrusts listeners into a beautiful, dangerous, and magical world in this stunningly epic and romantic fantasy for fans of Leigh Bardugo and Sarah Raasch. They call her Traitor Kate. It's a title Kate Brighton inherited from her father after he tried to assassinate the high king...
---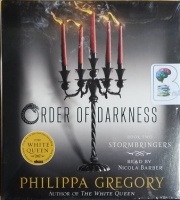 Order of Darkness - Book 2 of Stormbringers written by Philippa Gregory performed by Nicola Barber on CD (Unabridged)£19.99
Luca Vero is a member of the secret Order of Darkness, tasked with searching out and reporting signs of the end of the world. Breaking his journey in Piccolo, he finds a place filled with superstitious fears: of the unknown, of the forces of the sea and sky, of strangers. With him are his loyal friend...
---
---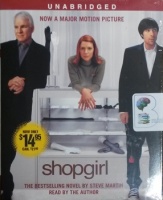 Shopgirl written by Steve Martin performed by Steve Martin on CD (Unabridged)£14.99
THE BESTSELLING NOVEL BY STEVE MARTIN IS NOW A MAJOR MOTION PICTURE Mirabelle is the "shopgirl" of the title, a young woman, beautiful in a wallflowerish kind of way, who works behind the glove counter at Neiman Marcus "selling things that nobody buys anymore..."