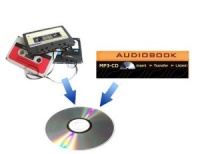 3 Hour Fixed Price Audio Transfer for Customers Own Tapes£25.00
This is the fixed price £25.00 item to be used by Customers when ordering conversion of their own sub 3 hour Audio Cassette or MP3 CD title.
---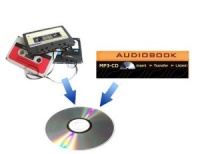 3 Hour Fixed Price Audio Transfer£15.00
This is the fixed price £15 item to be used when ordering conversion of a sub 3 hour Audio Cassette or MP3 CD title.
---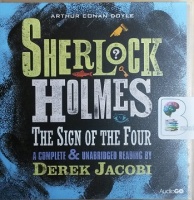 Sherlock Holmes The Sign of the Four written by Arthur Conan Doyle performed by Derek Jacobi on CD (Unabridged)£7.99 - £9.99
A Genius Performance by Derek Jacobi!
Mary Morstan reports two seemingly unconnected and inexplicable events: the disappearance of her father, a British Indian Army Captain, and the arrival of pearls by post from an unknown sender.
---
---
---
---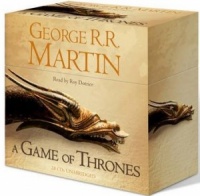 A Game of Thrones written by George R.R. Martin performed by Roy Dotrice on CD (Unabridged)£38.99
This first volume in the hugely popular and highly acclaimed epic fantasy series A SONG OF ICE AND FIRE is unabridged on 28 CDs.
---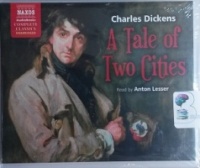 A Tale of Two Cities written by Charles Dickens performed by Anton Lesser on CD (Unabridged)£29.99 - £39.99
It was the best of times and the worst of times'. In one of the most famous openings of any novel, Dickens masterfully presents the turmoil of the French Revolution which is the backdrop for a novel of love, patience, hope and self-sacrifice. It is read by Anton Lesser whose award-winning Dickens... Naxos
---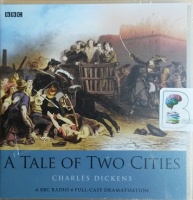 A Tale of Two Cities written by Charles Dickens performed by BBC Full Cast Dramatisation and Robert Lindsay on CD (Abridged)£24.99 - £34.99
Robert Lindsay stars in this BBC Radio 4 full-cast dramatisation of the classic novel by Charles Dickens. From the echo of the first line 'It was the best of times, it was the worst of times' to the final 'It is a far better thing that I do than I have ever done', Dickens' classic novel of the French revolution...
---
---
---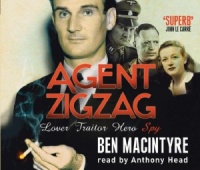 Agent Zigzag written by Ben Macintyre performed by Anthony Head on CD (Abridged)£23.99
Eddie Chapman: rogue, criminal, confidence trickster, hero to both sides and betrayer of all. At the start of the Second World War, Chapman was recruited by the German Secret Service. He was a highly prized Nazi agent.
---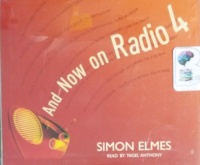 And Now on Radio 4 written by Simon Elmes performed by Nigel Anthony on CD (Abridged)£9.99
And Now on Radio 4 offers an enthusiast's guide to the shows that have made Radio 4 what it is, and also explores some of the wonderful corners of the network's history that are long forgotten by all but a few. Who, for instance, now recalls Ronnie Barker's starring role on Radio 4 in a sophisticated ...
---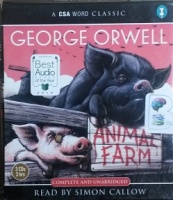 Animal Farm written by George Orwell performed by Simon Callow on CD (Unabridged)£19.99
George Orwell's 1945 satire on the perils of Stalinism has proved magnificently long-lived as a parable about totalitarianism anywhere and has given the world at least one immortal phrase: "Everyone is equal, but some are more equal than others."
---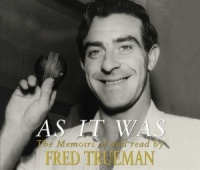 As It Was written by Fred Trueman performed by Fred Trueman on CD (Abridged)£28.99
Fred Trueman was a national treasure, a legend not only to cricket fans the world over but also to those who only ever took a passing interest in the game.
---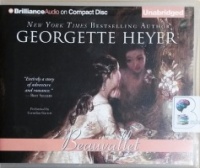 Beauvallet written by Georgette Heyer performed by Cornelius Garrett on CD (Unabridged)£24.99
Sir Nicholas Beauvallet has fallen in love with a Spanish noblewoman. She and her father were aboard a galleon captured by Sir Nicholas. He vows to make her his bride even though it means returning the pair to Spain and entering the lion's den.
---
---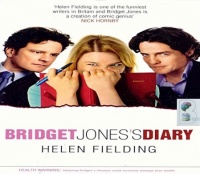 Bridget Jones's Diary written by Helen Fielding performed by Tracie Bennett on CD (Abridged)£4.99
Bridget Jones wants to have it all - and once she's given up smoking and got down to 8st 7 she will.
Based on Helen Fielding's diary in the Independent newspaper, this is a novel about a year in the life of a single girl on an optimistic but doomed quest for self-improvement and Inner Poise.
---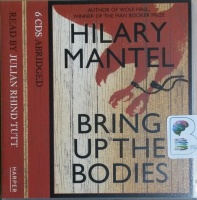 Bring Up The Bodies written by Hilary Mantel performed by Julian Rhind Tutt on CD (Abridged)£9.99
Winner of the Man Booker Prize 2012 Winner of the 2012 Costa Book of the Year Shortlisted for the 2013 Women's Prize for Fiction 'Simply exceptional…I envy anyone who hasn't yet read it'Daily Mail 'A gripping story of tumbling fury and terror'Independent on Sunday With this historic win for Bring Up the Bodies...
---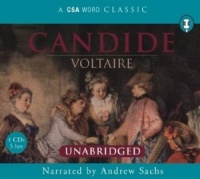 Candide written by Voltaire performed by Andrew Sachs on CD (Unabridged)£19.99
A Genius Performance by Andrew Sachs!
Candide and his tutor Pangloss journey the earth, following the philosophy: All is for the best in this, the best of all possible worlds - A point made by Liebnitz and earlier by Aquinas. This adage, however, is disproved at many turns, with the characters encountering opposition to their outlook. The initially naive Candide realises some of the dark truths of the eighteenth-century world, but could there be any light at the end of the tunnel?
---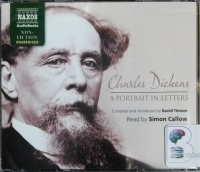 Charles Dickens a Portrait in Letters written by Charles Dickens and David Timson performed by David Timson and Simon Callow on CD (Unabridged)£14.99 - £19.99
Charles Dickens was a prolific writer of letters throughout his life. There are extant more than 13,000 letters that he wrote to friends, family, fellow authors and actors as well as many letters written to people involved in good causes he espoused. In the hands of actor and writer Simon Callow, one of the most...
New In September 2018 Part 1
(in alphabetical order)
3001 - The Final Odyssey written by Arthur C. Clarke performed by Tim Pigott-Smith on Cassette (Abridged)£9.99

When Frank Poole, whose body has been frozen in deep space for 1000 years, is resurrected, his second life brings him enlightening culture shocks a-plenty, but his Odyssey eventually leads him to defy the limitless power of an alien technology. The final sequel to 2001: A Space Odyssey.

A Collection of Spikes written by Spike Milligan performed by Spike Milligan on Cassette (Unabridged)£4.99

A great collection of 44 sketches and other pieces from this extraordinary performer

Bad Blood written by Dana Stabenow performed by Katherine Fenton on CD (Unabridged)£24.99

New York Times bestselling author Dana Stabenow's latest, Bad Blood, finds Kate Shugak entangled in a bitter tribal rivalry and murder In Alaska, one hundred years of bad blood between the villages of Kushtaka and Kuskulana come to a boil when the body of a young Kushtaka ne'er-do-well...

Betrayal - An Empty Coffin Novel written by Gregg Olsen performed by Julia Whelan on CD (Unabridged)£12.99

In this action-packed thriller sequel to Envy, foreign exchange student Olivia Grant is stabbed to death after a party--and the prime suspect is her best friend. As twins Hayley and Taylor Ryan get pulled into the aftermath of this Amanda Knox-like crime, they realize nothing is what it seems.

Brideshead Revisited written by Evelyn Waugh performed by Jeremy Irons on CD (Unabridged)£29.99 - £39.99

Brideshead Revisited is Evelyn Waugh's stunning novel of duty and desire set amongst the decadent, faded glory of the English aristocracy in the run-up to the Second World War.

Performed brilliantly by Jeremy Irons

Click - What We Do Online and Why It Matters written by Bill Tancer performed by Will Thorp on CD (Unabridged)£19.99

In one short decade, the internet has become a critical part of our everyday lives. In this timely new book, internet data analysis expert Bill Tancer makes sense of why this is, and reveals what our internet usage says about us and our future … because asking people what they do is never as...

Counter-Clock World written by Philip K Dick performed by Patrick Lawlor on CD (Unabridged)£19.99

In a world where time has begun moving backward, powerful prophet Anarch Peak is among those who have risen from the dead, but that may not last long, as a number of groups seek to send him back to the grave.

Doctor Who at the BBC Volume 3 written by BBC Dr Who Team performed by Elizabeth Sladen on CD (Abridged)£6.99

Elisabeth Sladen steps into the TARDIS once again to present another installment of drama, comedy and behind-the-scenes extracts from the many worlds of "Doctor Who". "Doctor Who" at the BBC combs the avenues of Time and Space for significant spin-off moments from the much-loved TV ...

Getting Back Out There - Secrets to Successful Dating written by Susan J. Elliott performed by Kate Rudd on CD (Unabridged)£9.99

You've broken up, done the work, and you're ready to move on to a new relationship. In Getting Back Out There, Susan J. Elliott - creator of the wildly popular blog GettingPastYourBreakup.com - guides you through the process of deciding when to date again, first date jitters, the selection (and rejection) ..

Grantchester Grind written by Tom Sharpe performed by David Jason on Cassette (Abridged)£4.99

It's crisis time again at Porterhouse: Skullion is showing signs of frailty (after the first crate, anyway), and the business of appointing a new master must begin again. Furthermore, the college's debts refuse to go away, while a sinister American is determined to make a television film...

Heroes for My Daughter written by Brad Meltzer performed by Brad Meltzer on CD (Unabridged)£9.99

Collects the stories of fifty-five extraordinary heroes and ideal role models for girls, including Abraham Lincoln, Marie Curie, Rosa Parks, Helen Keller, Anne Frank, Theodore Roosevelt, and the passengers of United Flight 93.

It Shouldn't Happen to a Vet written by James Herriot performed by Christopher Timothy on Cassette (Unabridged)£29.99

Now firmly ensconced in the sleepy Yorkshire village of Darrowby, recently qualified vet James Herriot has acclimatised to life with his unpredictable colleagues, brothers Siegfried and Tristan Farnon. But veterinary practice in the 1930s was never going to be easy, and there are challenges...

Keep Smiling written by Charlotte Church performed by Charlotte Church on CD (Abridged)£6.99

Charlotte Church burst onto the music scene when she was only 12 years old. She went straight to the top of the charts with VOICE OF AN ANGEL and sang for the Pope, the US President and royalty across the world. She has released five classical albums, one pop album, hosted her own....

Lord of the Flies written by William Golding performed by William Golding on Cassette (Unabridged)£19.99

This brilliant version has a brief introduction by WIlliam Golding himself. The compelling story about a group of very ordinary small boys marooned on a coral island. At first it seems as though it is all going to be great fun; but the fun before long becomes furious and life on the island turns into ....

Mussolini - His Part in My Downfall written by Spike Milligan performed by Spike Milligan on Cassette (Unabridged)£24.99

Britannia rules the waves TA-RA, but on occasions she waives the rules and Spike is all set to liberate-gasp-Italy. In this fourth volume of war memoirs, Lance-Bombardier Milligan (Spike actually) continues his notorious sage of World War II ......

Peace Work written by Spike Milligan performed by Spike Milligan on Cassette (Unabridged)£29.99

In this sequel to his war memoirs Milligan is now on Civvy street and a jazz trumpeter in the Bill Hall Trio, playing at venues ranging from the Hackney Empire to a Freak Show in Zurich. This autobiography, which captures the atmosphere of a grey post-war Europe, ends with Milligan pursuing a solo ...

Probable Claws - A Theda Krakow Mystery written by Clea Simon performed by Tavia Gilbert on CD (Unabridged)£24.99

Theda tries to balance her struggling love life and floundering career while investigating a series of cat poisonings at an animal shelter and the murder of the shelter's veterinarian.

Rebecca's Tale written by Sally Beauman performed by Juliet Stevenson and Robert Powell on Cassette (Unabridged)£24.99

April 1951. It is twenty years since the death of Rebecca, the beautiful first wife of Maxim de Winter. It is twenty years since the inquest, which famously - and controversially - passed a verdict of suicide. Twenty years since Manderley, the de Winters' ancient family seat, was razed to the ground.

Sing As We Go written by Margaret Dickinson performed by Susan Jameson on CD (Abridged)£3.99 - £4.99

A rich and compelling wartime saga from the author of Wish Me Luck. Kathy Burton longs to escape the drudgery of her life as an unpaid labourer on her father's farm. With only the local church choir and the occasional dance at the village hall for amusement, she yearns for the bright lights.

Stella Bain written by Anita Shreve performed by Hope Davies on CD (Unabridged)£11.99

Suffering from shell shock and memory loss from her time spent as a nurse's aide on a French battlefield during World War I, American Stella Bain is taken in by London surgeon August Bridge and his wife.

The Arthur Miller Audio Collection - Death of a Salesman and The Crucible written by Arthur Miller performed by Dustin Hoffman on CD (Unabridged)£19.99 - £24.99

Arthur Miller.'s Pulitzer is Prize winner. Death of a Salesman. Which he describes as the tragedy of a man who gave his life. Or sold it in. pursuit of the American Dream. Is as relevant today as it was fifty years ago. Directed by Ulu Grosbard and recorded in 1965. this recording includes an introduction read by Arthur Miller.

The Bell Jar written by Sylvia Plath performed by Maggie Gyllenhaal on CD (Unabridged)£24.99

The Bell Jar chronicles the crack-up of Esther Greenwood: brilliant, beautiful, enormously talented, and successful, but slowly going under -- maybe for the last time. Sylvia Plath masterfully draws the reader into Esther's breakdown with such intensity that Esther's insanity becomes completely real...

The Copper Beech written by Maeve Binchy performed by Kate Binchy and on Cassette (Unabridged)£29.99

By the school house at Shancarrig stands a copper beech, its bark scarred with the names and dreams of the pupils who have grown up under its branches. Under Junior Assistant Mistress Maddy Ross's careful gaze the children play, but out of school Maddy's gaze lingers where it shouldn't.

The Day of the Storm written by Rosamunde Pilcher performed by Lynn Redgrave on CD (Abridged)£19.99 - £21.99

At her dying mother's bedside, Rebecca Bayliss is shattered to learn of a family she never knew existed. Determined to find them, Rebecca journeys to Boscarva, a beautiful mansion in Cornwall, to meet a family torn by passion and greed.

The Longest Trip Home - A Memoir written by John Grogan performed by John Grogan on CD (Unabridged)£12.99

Following the phenomenal success of Marley & Me, John Grogan's memoir is a warm and moving tribute to the power of family and love which will delight John's fans and has all the ingredients to become the same word-of-mouth bestseller.

The Man from St Petersburg written by Ken Follett performed by Martin Shaw on Cassette (Abridged)£7.99

Follet's sensational bestseller is set just before the outbreak of World War I, when Britain must enlist the aid of Russia. Czar Nicholas's nephew is to visit London for secret naval talks with Lord Walden, who has lived in Russia and has a Russian wife, Lydia.

The Slow Burn of Silence written by Loreth Anne White performed by Tanya Eby and Alexander Cendese on CD (Unabridged)£12.99

From award-winning romance author Loreth Anne White comes a story of justice, loyalty, and unbreakable bonds that is both a thrilling mystery and a moving love story. Newly exonerated ex-con Jeb Cullen is determined to prove his innocence to his former neighbors and win back ....

The Verdict of Us All written by Famous Detection Club Members performed by Ric Jerrom and Shiela Mitchell on CD (Unabridged)£19.99

Collection of 8 audio discs, in honour of H.R.F. Keatings's 80th birthday, of short stories by his fellow Detection Club members. Read by Ric Jerrom & Sheila Mitchell with a foreword by Dick Francis.

The World of Tim Frazer written by Francis Durbridge performed by Anthony Head on CD (Abridged)£9.99

Tim Frazer receives a cryptic message from erstwhile business partner, Harry Denston, telling him to meet him at a remote fishing village. Tim arrives to find no sign of Harry.
---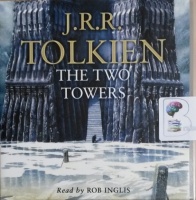 Lord of the Rings - Part 2 The Two Towers written by J.R.R. Tolkien performed by Rob Inglis on CD (Unabridged)£24.99
The Two Towers is the second part of JRR Tolkien's epic masterpiece The Lord of the Rings. Frodo and the Companions of the Ring have been beset by danger during their quest to prevent the Ruling Ring from falling into the hands of the Dark Lord by destroying it in the Cracks of Doom. They have lost the wizard...
---
---
The Fictional Woman written by Tara Moss performed by Tara Moss on CD (Unabridged)£29.99
Tara Moss has worn many labels in her time, including author, model, gold-digger, commentator, inspiration, dumb blonde, feminist, and mother, among many others. Now, in her first work of nonfiction, she blends memoir and social analysis to examine the common fictions about women. She traces key...
---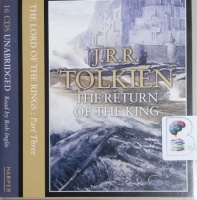 The Lord of the Rings - Part 3 The Return of the King written by J.R.R. Tolkien performed by Rob Inglis on CD (Unabridged)£24.99
The climactic volume of the trilogy, wherein the little hobbit and his trusty companions make a terrible journey to the heart of the land of the Shadow in a final reckoning with the power of Sauron. The climactic volume of the trilogy, wherein the little hobbit and his trusty companions make a terrible journey to...
---
---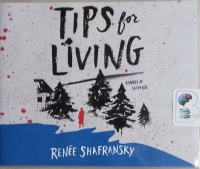 Tips for Living written by Renee Shafransky performed by Susan Bennett on CD (Unabridged)£29.99
On the day Nora discovered that her husband, Hugh, had gotten another woman pregnant, she made a vow: I will come back to life no matter how long it takes… It's taken Nora three years. With the help of her best friend, she fled New York City for a small resort town, snagged a job as the advice columnist for...
---
---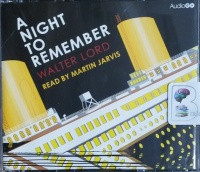 A Night to Remember written by Walter Lord performed by Martin Jarvis on CD (Unabridged)£9.99
There is no danger that Titanic will sink. The boat is unsinkable and nothing but inconvenience will be suffered by the passengers.' - Phillip Franklin, White Star Line Vice-President
---
---
---
---
---
---
---
---
---
---
Robert Donat reads written by Various Famous Poets performed by Robert Donat on Cassette (Abridged)£39.99
This wonderful recording took place in 1959 and 1965 when Donat was still at his very best. The bulk of the work is consituted from the poetry of Wordsworth, Keats, Kipling, Eliot, Wilfred Owen, Browing, Shakespeare, Hardy, Walter de la Mare, Betjeman, Shelley, Houseman, Brooke, Sassoon and many others.