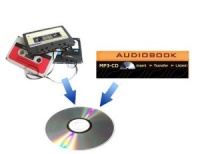 3 Hour Fixed Price Audio Transfer£10.00
This is the fixed price £10 item to be used when ordering conversion of a sub 3 hour Audio Cassette or MP3 CD title.
---
---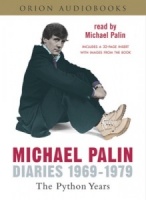 Michael Palin Diaries 1969-1979 - The Python Years written by Michael Palin performed by Michael Palin on CD (Abridged)£3.99 - £4.99
Michael Palin's diaries begin when he was newly married and struggling to make a name for himself in the world of television comedy. But Monty Python was just around the corner . . .
---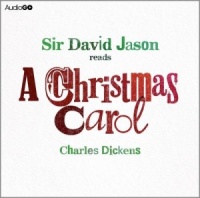 A Christmas Carol written by Charles Dickens performed by David Jason on CD (Abridged)£9.99
Dickens's story of solitary miser Ebenezer Scrooge, who is taught the true meaning of Christmas by the three ghosts of Christmas past, present and future, has been adapted into countless film and stage versions and is today the most famous and loved of all Christmas tales.
---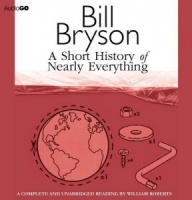 A Short History of Nearly Everything written by Bill Bryson performed by William Roberts on CD (Unabridged)£24.99 - £29.99
In A Short History of Nearly Everything, beloved author Bill Bryson confronts his greatest challenge yet: to understand—and, if possible, answer—the oldest, biggest questions we have posed about the universe and ourselves.
---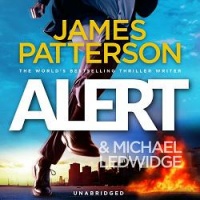 Alert written by James Patterson and Michael Ledwidge performed by Danny Mastrogiorgio and Henry Leyva on CD (Unabridged)£6.99
Every New Yorker's worst nightmare is about to become a reality. New York has seen more than its fair share of horrific attacks, but the city is about to be shaken in a way it never has before. After two devastating catastrophes in quick succession, everyone is on edge.
---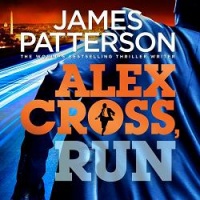 Alex Cross, Run written by James Patterson performed by Michael Boatman on CD (Abridged)£4.99
Detective Alex Cross arrests renowned plastic surgeon Elijah Creem for sleeping with teenage girls. Now, his life ruined, Creem is out of jail, and he's made sure that no one will recognize him - by giving himself a new face. A young woman is found hanging from a sixth-floor window, and Alex is called to the scene.
---
---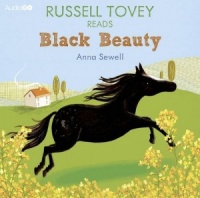 Black Beauty written by Anna Sewell performed by Russell Tovey on CD (Abridged)£5.99
Russell Tovey reads the story of the handsome and spirited horse, Black Beauty."'I hope you will grow up gentle and good, and never learn bad ways; do your work with a good will, lift your feet up well when you trot, and never bite or kick..."
---
---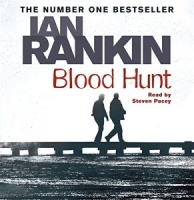 Blood Hunt written by Ian Rankin performed by Steven Pacey on CD (Unabridged)£24.99
It begins with a phone call. Gordon Reeve's brother has been found dead in his car in San Diego - the car was locked from the inside, a gun in his hand. In the US to identify the body Gordon comes to realise that his brother has in fact been murdered. What's more, it is soon obvious that his own life is in danger.
---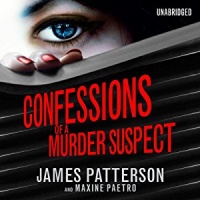 Confessions of a Murder Suspect written by James Patterson and Maxine Paetro performed by Emma Galvin on CD (Unabridged)£11.99
On the night Malcolm and Maud Angel are murdered, their daughter Tandy knows just three things: 1) She was one of the last people to see her parents alive. 2) The suspect list only includes Tandy and her three siblings. 3) She can't trust anyone--maybe not even herself.
---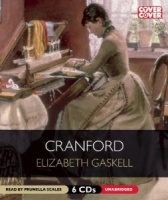 Cranford written by Elizabeth Gaskell performed by Prunella Scales on CD (Unabridged)£19.99
"I'll not listen to reason," she said, now in full possession of her voice, which had been rather choked with sobbing. "Reason always means what someone else has got to say."'
New In September 2017 Part 1
(in alphabetical order)
A Certain Justice written by P.D. James performed by Michael Jayston on Cassette (Unabridged)£19.99

It begins, dramatically enough, with a trial for murder. The distinguished criminal lawyer Venetia Aldridge is defending Garry Ashe on charges of having brutally killed his aunt. For Aldridge the trial is mainly a test of her courtroom skills, one more opportunity to succeed--and she does.

Black Beauty written by Anna Sewell performed by Ben Fogle on CD (Abridged)£14.99

Black Beauty is the famous story of a wonderful horse with remarkable spirit. One of the best-love creatures in children's literature, and voted into the BBC's Big Read top 100, Black Beauty is told from the horse's perspective, enabling the listener to enter into .....

Black Cat Black Dog written by John Creed performed by Sean Barrett on Cassette (Unabridged)£19.99

When a set of dog tags, supposedly belonging to a seaman missing since the early 1950s, is washed up on a beach in modern day Co. Antrim, Jack Valentine 'deadbeat ex-spook' finds himself being pulled back toward his previous life once more.

Captain Scott written by Ranulph Fiennes performed by Ranulph Fiennes on CD (Abridged)£6.99 - £9.99

Sir Ranulph Fiennes is uniquely qualified to write a new biography of Captain Scott. This is the first biography of Scott by someone who has experienced the deprivations.

Colin Dexter Collection written by Colin Dexter performed by Kevin Whately on Cassette (Abridged)£14.99

These four abridged audio books on double cassettes are read by Kevin Whatey and consist of "The Jewel That Was Ours", "Dead of Jericho", "Last Bus to Woodstock" and "Last Seen Wearing".

Disobedience written by Jane Hamilton performed by Robert Sean Leonard on Cassette (Abridged)£19.99

From Jane Hamilton, author of the beloved New York Times bestsellers A Map of the Worldand The Book of Ruth, comes a warmly humorous, poignant novel about a young man, his mother's e-mail, and the often surprising path of infidelity.

Gone Girl written by Gillian Flynn performed by Julia Whelan and Kirby Heyborne on CD (Unabridged)£19.99

Marriage can be a real killer. One of the most critically acclaimed suspense writers of our time, New York Times bestseller Gillian Flynn takes that statement to its darkest place in this unputdownable masterpiece about a marriage gone terribly, terribly wrong.

Jack Kennedy written by Chris Matthews performed by Holter Graham on CD (Unabridged)£29.99

This is the story of the friendships that defined one of America's most beloved Presidents. Chris Matthews, who has been following and studying the Kennedys most of his life, has interviewed President Kennedy's closest confidants - family, friends, and those who ....

Mary Barton written by Mrs Elizabeth Gaskell performed by Juliet Stevenson on Cassette (Unabridged)£19.99

Published in 1848, MARY BARTON was the first novel of Elizabeth Gaskell, later to become celebrated as the author of CRANFORD, MARY BARTON - a better book than CRANFORD - was written after she has married a Manchester clergyman, and it combines a typically sturdy romantic plot ...

Midnight Runner written by Jack Higgins performed by Sean Barrett on Cassette (Unabridged)£9.99

"Death is the midnight runner." - Arab proverb Higgins' last novel, Edge of Danger, was "hugely entertaining," said the Los Angeles Times. "The publisher describes it as a powerful thriller, and it's no lie." At its end, the murderous Arab/English Rashid family lay decimated - but not extinct.

Mixed Fancies - A Memoir written by Brenda Blethyn performed by Brenda Blethyn on CD (Abridged)£9.99

Born in Ramsgate during the 1940s, Brenda Bottle was the youngest of nine in a poor but close family. She left school to work as a secretary for British Rail, where she met her husband. But by the age of twenty-seven, the marriage was over.

Monsieur Rene written by Peter Ustinov performed by Peter Ustinov on Cassette (Unabridged)£19.99

Monsieur Rene is a 70-year-old retired hotelier, who is President of the International Brotherhood of Concierges and Hall Porters. Despite a sharp mind M. Rene is suffering from late life depression, so he decides to bring together a group of like-minded hoteliers to monitor suspicious guests.

Rumpole on Trial written by John Mortimer performed by Timothy West on Cassette (Unabridged)£14.99

Horace Rumpole, with seven new cases, finds himself up before the disciplinary Bar Council. Who will be against Rumpole, and will he live to fight another day?

She is Not Invisible written by Marcus Sedgwick performed by Anna Cannings on CD (Unabridged)£9.99

Laureth Peak's father is a writer. For years he's been trying, and failing, to write a novel about coincidence. His wife thinks he's obsessed, Laureth thinks he's on the verge of a breakdown. He's supposed to be doing research in Austria, so when his notebook shows .....

Teach Yourself - Welsh Beginners Course written by T J Rhys Jones performed by T J Rhys Jones on Cassette (Abridged)£9.99

This book/cassette pack provides material for learning Welsh. Explanations are given in straightforward, non-technical language and provide a basic introduction to the language for the general reader.

The Aeneid written by Virgil performed by Michael Page on CD (Unabridged)£29.99

The legendary origin of the Roman nation which tells the story of the Trojan Prince Aeneas who escaped with some of his men after Troy fell and sailed to Italy under the protection of the goddess Venus. Here they settled and laid the foundations of Roman power.

The Assize of the Dying written by Ellis Peters performed by Di Langford on CD (Unabridged)£34.99

When Louis Stevenson is found guilty of murder, he leaves the dock loudly proclaiming his innocence. When there are two more unexpected deaths, a young couple, convinced that an innocent man has been wrongly condemned, determine to unmask ....

The Canterbury Tales written by Geoffrey Chaucer performed by Bill Willis, Ric Jerrom, Mark Meadows and Cameron Stewart on CD (Unabridged)£29.99 - £39.99

During his life, Geoffrey Chaucer (born c.1340) was courtier, diplomat, revenue collector, administrator, negotiator, overseer of building projects, landowner and knight of the shire. He was servant, retainer, husband, friend and father, but is now mainly known as a ....

The Cat Who Played Brahms written by Lilian Jackson Braun performed by George Guidall on CD (Unabridged)£19.99

Mrs Braun has a breezy style; the cats are really smart' - New York Times Book Review Is it just a case of summertime blues or a full-blown career crisis? Newspaper reporter Jim Qwilleran isn't sure, but he's hoping a few days in the country will help him sort out his life. With cats Koko and Yum Yum for company, Qwill heads for a cabin owned by a family friend.

The Complete Sonnets written by William Shakespeare performed by Peter Egan, Peter Orr, Bob Peck and Michael Williams on Cassette (Abridged)£9.99

Most of Shakespeare's sonnets trace the course of the writer's affections for a young person of rank and beauty. Other characters alluded to perhaps played a real part in Shakepeare's life. These sonnets are read by various actors and are accompanied by music.

The Day of the Dead written by John Creed performed by Sean Barrett on Cassette (Unabridged)£19.99

Intelligence officer Jack Valentine sets out on another dangerous mission - to rescue a friend's daughter and the woman he loves from an evil drug baron. He teams up in New York with his old ally Liam Mellows and they end up in Mexico, where the Day of the Dead is being

The Great Speeches written by William Shakespeare performed by John Gielgud, Glenda Jackson, Prunella Scales and Timothy West on Cassette (Abridged)£9.99

A collection of famous Shakespeare speeches, from "Henry V", "Anthony and Cleopatra", "Romeo and Juliet" and other plays. Read by various actors, the speeches are accompanied by Renaissance music.

The Horse Whisperer written by Nicholas Evans performed by William Dufris on Cassette (Unabridged)£9.99

In a snow-covered morning in upstate New York, a girl out riding her horse is hit by a 40-ton truck. Though horribly injured, both 13-year-old Grace and her horse Pilgrim survive. Annie, Grace's mother, refuses to have Pilgrim destroyed and hears about a man in Montana, a 'whisperer' who is said ....

The Legacy written by Katherine Webb performed by Clare Wille on CD (Abridged)£9.99

In the depths of a harsh winter, following the death of their grandmother, Erica Calcott and her sister Beth return to Storton Manor, a grand and imposing Wiltshire house where they spent their summer holidays as children.

The Man in the Iron Mask written by Alexandre Dumas performed by Geoffrey Sherman on CD (Unabridged)£34.99

The Man in the Iron Mask is the final episode in the cycle of novels featuring Dumas' celebrated foursome of D'Artagnan, Athos, Porthos and Aramis, who first appeared in The Three Musketeers. Some thirty-five years on, the bonds of comradeship are under strain ....

The Man Who Knew Too Much written by David Leavitt performed by Paul Michael Garcia on CD (Unabridged)£29.99

To solve one of the great mathematical problems of his day, Alan Turing proposed an imaginary programmable calculating machine. But the idea of actually producing a "Turing machine" did not crystallize until he and his brilliant Bletchley Park colleagues ....

The Map and The Territory written by Alan Greenspan performed by Malcolm Hillgartner on CD (Unabridged)£9.99

Like all of us, though few so visibly, Alan Greenspan was forced by the financial crisis of 2008 to question some fundamental assumptions about risk management and economic forecasting. No one with any meaningful role in economic decision making .....

The Unnamable written by Samuel Beckett performed by Sean Barrett on CD (Unabridged)£29.99

The Unnamable is the third novel in Becket's trilogy, three remarkable prose works in which men of increasingly debilitating physical circumstances act, ponder, consider and rage against impermanence and the human condition.

True Compass - A Memoir written by Edward M. Kennedy performed by John Bedford Lloyd on CD (Unabridged)£19.99

Edward M. Kennedy is widely regarded as one of the great Senators in the nation's history. He is also the patriarch of America's most heralded family. In this landmark autobiography, five years in the making, Senator Kennedy speaks with unprecedented ....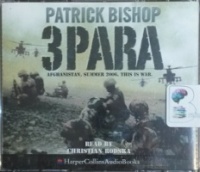 3 Para - Afghanistan, Summer 2006. This is War. written by Patrick Bishop performed by Christian Rodska on CD (Abridged)£9.99
Afghanistan, Summer 2006. This is war. Afghanistan in the summer of 2006. In blazing heat in remote outposts the 3 Para battlegroup is pitted against a stubborn enemy who keep on coming. Until now, the full story of what happened there has not been told. This is it.
---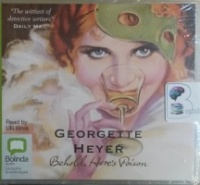 Behold, Here's Poison written by Georgette Heyer performed by Ulli Birve on CD (Unabridged)£39.99
It's no ordinary morning at the Poplars – the master is found dead in his bed, and it seems his high blood pressure was not the cause. When an autopsy reveals a sinister poison, it's up to the quietly resourceful Inspector Hannasyde to catch the murderer in time to spare the next victim.
---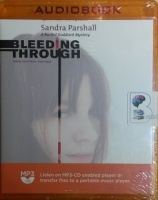 Bleeding Through - A Rachel Goddard Mystery written by Sandra Parshall performed by Tavia Gilbert on MP3 CD (Unabridged)£24.99
When veterinarian Rachel Goddard and Deputy Sheriff Tom Bridger take teenagers on an outing to clean up roadside trash in rural Mason County, Virginia, they make a grisly discovery: the plastic-wrapped body of a young woman. One teen peers at the face through the plastic and screams.
---
---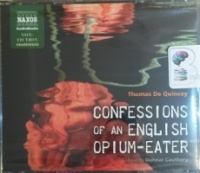 Confessions of an English Opium-Eater written by Thomas De Quincey performed by Gunnar Cauthery on CD (Unabridged)£19.99
Confessions of an English Opium-Eater, Thomas De Quincey's best-known work, is an account of his early life and opium addiction, in prose that is by turns witty, conversational, and nightmarish. The Confessions involve the listener in De Quincey's childhood and schooling, describing in detail his...
---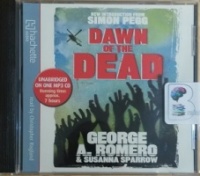 Dawn of the Dead written by George A. Romero and Susanna Sparrow performed by Christopher Ragland on MP3 CD (Unabridged)£4.99
When there is no more room in hell, the dead will walk the Earth. George A. Romero's iconic film and novel terrified generations. Now Dawn of the Dead is back to terrify once more. The world is being devastated by zombies. No one knows how far they have spread, or how to stop them.
---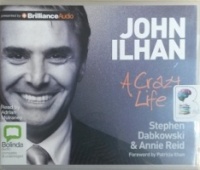 John Ilhan - A Crazy Life written by Stephen Dabkowski and Annie Reid performed by Adrian Mulraney on CD (Unabridged)£9.99
John Ilhan: A Crazy Life tells the fascinating story of John Ilhan - a working-class immigrant who overcame incredible odds to become one of the richest men in Australia. Founder of the phenomenally successful mobile telephone company Crazy John's, Ilhan tragically passed away in 2007 at the age of 42.
---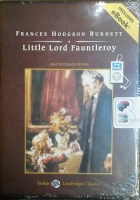 Little Lord Fauntleroy written by Frances Hodgson Burnett performed by Donada Peters on MP3 CD (Unabridged)£29.99
Young Cedric Errol lives in poverty in New York with his mother. When his father, who was disinherited for marrying an American, dies, Cedric is summoned to his grandfather's English estate. Although the old Earl has planned to transform the boy into a docile, traditional lord, it is Little Lord Fauntleroy...
---
---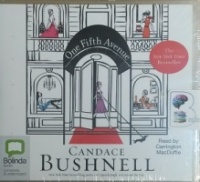 One Fifth Avenue written by Candace Bushnell performed by Carrington MacDuffie on CD (Unabridged)£24.99
One Fifth Avenue is THE building - the choicest, the hottest, with all the best people. Within its luxuriously thick walls the lives of New York City's elite play out. There is Schiffer Diamond, an over-forty actress who had given up making movies and moved to Europe, until the call to come home...
---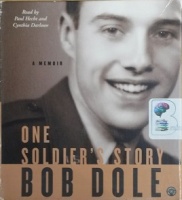 One Soldier's Story - A Memoir written by Bob Dole performed by Paul Hecht and Cynthia Darlowe on CD (Abridged)£4.99
Before he became one of America's most respected statesmen, Bob Dole was an average citizen serving heroically for his country. The bravery he showed after suffering near-fatal injuries in the final days of World War II is the stuff of legend. Now, for the first time in his own words, Dole tells the moving...
---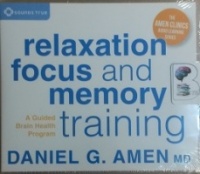 Relaxation Focus and Memory Training written by Daniel G. Amen MD performed by Daniel G. Amen MD on CD (Unabridged)£9.99
Research at the Amen Clinics verifies that the brain can heal itself at any stage of life - and that we can amplify the process through simple measures. With Relaxation, Focus, and Memory Training, Daniel Amen, MD, provides us with one of the most effective tools he uses with his own patients: a visualization..
---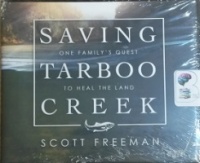 Saving Tarboo Creek - One Family's Quest to Heal the Land written by Scott Freeman performed by Mike Chamberlain on CD (Unabridged)£19.99
When the Freeman family decided to restore a damaged creek in Washington's Olympic Peninsula-to transform it from a drainage ditch into a stream that could again nurture salmon-they knew the task would be formidable and the rewards plentiful. In Saving Tarboo Creek, Scott Freeman artfully blends...