---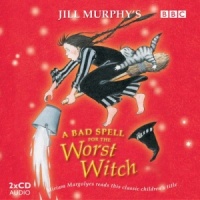 A Bad Spell for the Worst Witch written by Jill Murphy performed by Miriam Margolyes on CD (Abridged)£13.99
Mildred gets off to a good start in her second year at Miss Cackle's Academy, but her sworn enemy, Ethel Hallow, is plotting misfortune, setting Mildred up for a very bad spell, indeed.
---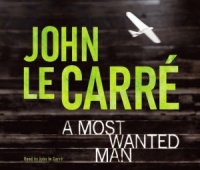 A Most Wanted Man written by John le Carre performed by John le Carre on CD (Abridged)£9.99
A half-starved young Russian man in a long black overcoat is smuggled into Hamburg at dead of night. He has an improbable amount of cash secreted in a purse round his neck. He is a devout Muslim. Or is he? He says his name is Issa.
---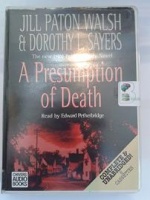 A Presumption of Death written by Jill Paton Walsh and Dorothy L Sayers performed by Edward Petherbridge on Cassette (Unabridged)£29.99 - £39.99
The story opens in 1940. Harriet Vane - now Lady Peter Wimsey - has taken her children to safety in the country. But the war has followed them: glamorous RAF pilots and even more glamorous land-girls scandalise the villagers; the blackout makes the night-time lanes as sinister as the back alleys of London.
---
---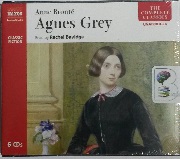 Agnes Grey written by Anne Bronte performed by Rachel Bavidge on CD (Unabridged)£19.99
For all those captivated by the trials of Jane Eyre, Anne Brontës heroine Agnes Grey is the ideal counterpoint. Agnes Grey is widely considered to be the best record of the precarious position of the governess in Victorian society, and the insolence, neglect and dependence that the gentle ....
---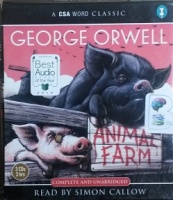 Animal Farm written by George Orwell performed by Simon Callow on CD (Unabridged)£19.99
George Orwell's 1945 satire on the perils of Stalinism has proved magnificently long-lived as a parable about totalitarianism anywhere and has given the world at least one immortal phrase: "Everyone is equal, but some are more equal than others."
---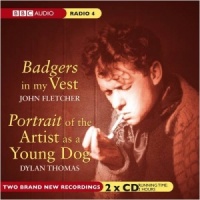 Badgers in My Vest and Portrait of the Artist as a Young Dog written by Dylan Thomas performed by BBC Full Cast Dramatisation on CD (Unabridged)£4.99 - £6.99
Badgers in My Vest is a new, darkly funny play by an acclaimed contemporary playwright, based on a true incident in Dylan Thomas' life.
---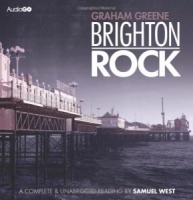 Brighton Rock written by Graham Greene performed by Samuel West on CD (Unabridged)£29.99 - £39.99
A truely Genius Performance by Samuel West!
His reading of this book makes it come alive in a way none of us have ever heard before - a Must Listen if ever we heard one!
A gang war is raging through the dark underworld of Brighton. Untouched by human feeling, Pinkie is isolated, a figure of pure evil. Believing he can escape retribution, he is unprepared for the courageous, life-embracing Ida Arnold, who is determined to avenge Hale's death.
---
---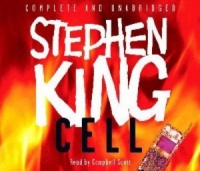 Cell written by Stephen King performed by Campbell Scott on CD (Unabridged)£39.99
'Civilization slipped into its second dark age on an unsurprising track of blood but with a speed that could not have been foreseen by even the most pessimistic futurist. By Halloween, every major city from New York to Moscow stank to the empty heavens and the world as it had been was a memory.
---
---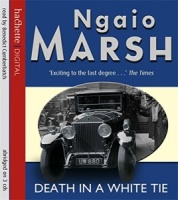 Death in a White Tie written by Ngaio Marsh performed by Benedict Cumberbatch on CD (Abridged)£7.99 - £11.99
A Benedict Cumberbatch Genius Performance!
The season had begun. Débutantes and chaperones were planning their luncheons, teas, dinners, balls. And the blackmailer was planning his strategies, stalking his next victim.
New In September 2017 Part 1
(in alphabetical order)
A Certain Justice written by P.D. James performed by Michael Jayston on Cassette (Unabridged)£19.99

It begins, dramatically enough, with a trial for murder. The distinguished criminal lawyer Venetia Aldridge is defending Garry Ashe on charges of having brutally killed his aunt. For Aldridge the trial is mainly a test of her courtroom skills, one more opportunity to succeed--and she does.

Black Beauty written by Anna Sewell performed by Ben Fogle on CD (Abridged)£14.99

Black Beauty is the famous story of a wonderful horse with remarkable spirit. One of the best-love creatures in children's literature, and voted into the BBC's Big Read top 100, Black Beauty is told from the horse's perspective, enabling the listener to enter into .....

Black Cat Black Dog written by John Creed performed by Sean Barrett on Cassette (Unabridged)£19.99

When a set of dog tags, supposedly belonging to a seaman missing since the early 1950s, is washed up on a beach in modern day Co. Antrim, Jack Valentine 'deadbeat ex-spook' finds himself being pulled back toward his previous life once more.

Captain Scott written by Ranulph Fiennes performed by Ranulph Fiennes on CD (Abridged)£6.99 - £9.99

Sir Ranulph Fiennes is uniquely qualified to write a new biography of Captain Scott. This is the first biography of Scott by someone who has experienced the deprivations.

Colin Dexter Collection written by Colin Dexter performed by Kevin Whately on Cassette (Abridged)£14.99

These four abridged audio books on double cassettes are read by Kevin Whatey and consist of "The Jewel That Was Ours", "Dead of Jericho", "Last Bus to Woodstock" and "Last Seen Wearing".

Disobedience written by Jane Hamilton performed by Robert Sean Leonard on Cassette (Abridged)£19.99

From Jane Hamilton, author of the beloved New York Times bestsellers A Map of the Worldand The Book of Ruth, comes a warmly humorous, poignant novel about a young man, his mother's e-mail, and the often surprising path of infidelity.

Gone Girl written by Gillian Flynn performed by Julia Whelan and Kirby Heyborne on CD (Unabridged)£19.99

Marriage can be a real killer. One of the most critically acclaimed suspense writers of our time, New York Times bestseller Gillian Flynn takes that statement to its darkest place in this unputdownable masterpiece about a marriage gone terribly, terribly wrong.

Jack Kennedy written by Chris Matthews performed by Holter Graham on CD (Unabridged)£29.99

This is the story of the friendships that defined one of America's most beloved Presidents. Chris Matthews, who has been following and studying the Kennedys most of his life, has interviewed President Kennedy's closest confidants - family, friends, and those who ....

Mary Barton written by Mrs Elizabeth Gaskell performed by Juliet Stevenson on Cassette (Unabridged)£19.99

Published in 1848, MARY BARTON was the first novel of Elizabeth Gaskell, later to become celebrated as the author of CRANFORD, MARY BARTON - a better book than CRANFORD - was written after she has married a Manchester clergyman, and it combines a typically sturdy romantic plot ...

Midnight Runner written by Jack Higgins performed by Sean Barrett on Cassette (Unabridged)£9.99

"Death is the midnight runner." - Arab proverb Higgins' last novel, Edge of Danger, was "hugely entertaining," said the Los Angeles Times. "The publisher describes it as a powerful thriller, and it's no lie." At its end, the murderous Arab/English Rashid family lay decimated - but not extinct.

Mixed Fancies - A Memoir written by Brenda Blethyn performed by Brenda Blethyn on CD (Abridged)£9.99

Born in Ramsgate during the 1940s, Brenda Bottle was the youngest of nine in a poor but close family. She left school to work as a secretary for British Rail, where she met her husband. But by the age of twenty-seven, the marriage was over.

Monsieur Rene written by Peter Ustinov performed by Peter Ustinov on Cassette (Unabridged)£19.99

Monsieur Rene is a 70-year-old retired hotelier, who is President of the International Brotherhood of Concierges and Hall Porters. Despite a sharp mind M. Rene is suffering from late life depression, so he decides to bring together a group of like-minded hoteliers to monitor suspicious guests.

Rumpole on Trial written by John Mortimer performed by Timothy West on Cassette (Unabridged)£14.99

Horace Rumpole, with seven new cases, finds himself up before the disciplinary Bar Council. Who will be against Rumpole, and will he live to fight another day?

She is Not Invisible written by Marcus Sedgwick performed by Anna Cannings on CD (Unabridged)£9.99

Laureth Peak's father is a writer. For years he's been trying, and failing, to write a novel about coincidence. His wife thinks he's obsessed, Laureth thinks he's on the verge of a breakdown. He's supposed to be doing research in Austria, so when his notebook shows .....

Teach Yourself - Welsh Beginners Course written by T J Rhys Jones performed by T J Rhys Jones on Cassette (Abridged)£9.99

This book/cassette pack provides material for learning Welsh. Explanations are given in straightforward, non-technical language and provide a basic introduction to the language for the general reader.

The Aeneid written by Virgil performed by Michael Page on CD (Unabridged)£29.99

The legendary origin of the Roman nation which tells the story of the Trojan Prince Aeneas who escaped with some of his men after Troy fell and sailed to Italy under the protection of the goddess Venus. Here they settled and laid the foundations of Roman power.

The Assize of the Dying written by Ellis Peters performed by Di Langford on CD (Unabridged)£34.99

When Louis Stevenson is found guilty of murder, he leaves the dock loudly proclaiming his innocence. When there are two more unexpected deaths, a young couple, convinced that an innocent man has been wrongly condemned, determine to unmask ....

The Canterbury Tales written by Geoffrey Chaucer performed by Bill Willis, Ric Jerrom, Mark Meadows and Cameron Stewart on CD (Unabridged)£29.99 - £39.99

During his life, Geoffrey Chaucer (born c.1340) was courtier, diplomat, revenue collector, administrator, negotiator, overseer of building projects, landowner and knight of the shire. He was servant, retainer, husband, friend and father, but is now mainly known as a ....

The Cat Who Played Brahms written by Lilian Jackson Braun performed by George Guidall on CD (Unabridged)£19.99

Mrs Braun has a breezy style; the cats are really smart' - New York Times Book Review Is it just a case of summertime blues or a full-blown career crisis? Newspaper reporter Jim Qwilleran isn't sure, but he's hoping a few days in the country will help him sort out his life. With cats Koko and Yum Yum for company, Qwill heads for a cabin owned by a family friend.

The Complete Sonnets written by William Shakespeare performed by Peter Egan, Peter Orr, Bob Peck and Michael Williams on Cassette (Abridged)£9.99

Most of Shakespeare's sonnets trace the course of the writer's affections for a young person of rank and beauty. Other characters alluded to perhaps played a real part in Shakepeare's life. These sonnets are read by various actors and are accompanied by music.

The Day of the Dead written by John Creed performed by Sean Barrett on Cassette (Unabridged)£19.99

Intelligence officer Jack Valentine sets out on another dangerous mission - to rescue a friend's daughter and the woman he loves from an evil drug baron. He teams up in New York with his old ally Liam Mellows and they end up in Mexico, where the Day of the Dead is being

The Great Speeches written by William Shakespeare performed by John Gielgud, Glenda Jackson, Prunella Scales and Timothy West on Cassette (Abridged)£9.99

A collection of famous Shakespeare speeches, from "Henry V", "Anthony and Cleopatra", "Romeo and Juliet" and other plays. Read by various actors, the speeches are accompanied by Renaissance music.

The Horse Whisperer written by Nicholas Evans performed by William Dufris on Cassette (Unabridged)£9.99

In a snow-covered morning in upstate New York, a girl out riding her horse is hit by a 40-ton truck. Though horribly injured, both 13-year-old Grace and her horse Pilgrim survive. Annie, Grace's mother, refuses to have Pilgrim destroyed and hears about a man in Montana, a 'whisperer' who is said ....

The Legacy written by Katherine Webb performed by Clare Wille on CD (Abridged)£9.99

In the depths of a harsh winter, following the death of their grandmother, Erica Calcott and her sister Beth return to Storton Manor, a grand and imposing Wiltshire house where they spent their summer holidays as children.

The Man in the Iron Mask written by Alexandre Dumas performed by Geoffrey Sherman on CD (Unabridged)£34.99

The Man in the Iron Mask is the final episode in the cycle of novels featuring Dumas' celebrated foursome of D'Artagnan, Athos, Porthos and Aramis, who first appeared in The Three Musketeers. Some thirty-five years on, the bonds of comradeship are under strain ....

The Man Who Knew Too Much written by David Leavitt performed by Paul Michael Garcia on CD (Unabridged)£29.99

To solve one of the great mathematical problems of his day, Alan Turing proposed an imaginary programmable calculating machine. But the idea of actually producing a "Turing machine" did not crystallize until he and his brilliant Bletchley Park colleagues ....

The Map and The Territory written by Alan Greenspan performed by Malcolm Hillgartner on CD (Unabridged)£9.99

Like all of us, though few so visibly, Alan Greenspan was forced by the financial crisis of 2008 to question some fundamental assumptions about risk management and economic forecasting. No one with any meaningful role in economic decision making .....

The Unnamable written by Samuel Beckett performed by Sean Barrett on CD (Unabridged)£29.99

The Unnamable is the third novel in Becket's trilogy, three remarkable prose works in which men of increasingly debilitating physical circumstances act, ponder, consider and rage against impermanence and the human condition.

True Compass - A Memoir written by Edward M. Kennedy performed by John Bedford Lloyd on CD (Unabridged)£19.99

Edward M. Kennedy is widely regarded as one of the great Senators in the nation's history. He is also the patriarch of America's most heralded family. In this landmark autobiography, five years in the making, Senator Kennedy speaks with unprecedented ....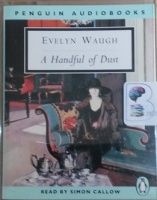 A Handful of Dust written by Evelyn Waugh performed by Simon Callow on Cassette (Abridged)£14.99
After seven years of marriage, Lady Brenda is bored with country life at Hetton Abbey. She drifts into an affair with shallow young socialite John Beaver and forsakes her unsuspecting husband Tony as she becomes more and more involved with the glamorous Belgravia set.
---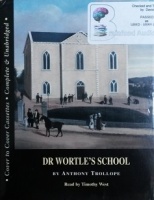 Dr Wortle's School written by Anthony Trollope performed by Timothy West on Cassette (Unabridged)£19.99
Can it be right to persist in a bigamous marriage? Mr. Peacocke, a classical scholar, has come to Broughtonshire with his beautiful American wife to live as a schoolmaster. But when the blackmailing brother of her first husband - a reprobate from Louisiana - appears at the school gates...
---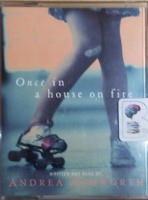 Once in a House on Fire written by Andrea Ashworth performed by Andrea Ashworth on Cassette (Abridged)£4.99
Andrea Ashworth's father stopped on the way home from work one night to take a leak. He slipped in some mud, hit his head on a rock and drowned face-down in a stream less than four inches deep. Andrea was five years old; her sister was three; her mother was twenty-five.
---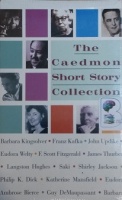 The Caedmon Short Story Collection written by Various Great Modern Authors performed by David McCallum, Claire Bloom, Celia Johnson and John Updike on Cassette (Abridged)£19.99
This collection, culled from the Caedmon archives of the past fifty years, includes such selections as John Updike's "Persistence of Desire" and Eudora Welty's "Why I Live at the P.O.," both read by the respective authors.
---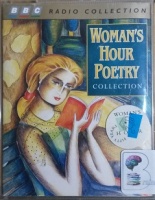 Women's Hour Poetry Collection written by Various Famous Poets performed by Jan Francis, Hannah Gordon, Trevor Nichols and Maggie Steed on Cassette (Abridged)£4.99
This anthology contains work by over 80 female poets, including Elizabeth Barrett Browning, Emily Bronte, Emily Dickinson, Fiona Pitt-Kethley and Liz Lochead.
---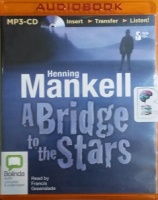 A Bridge to the Stars written by Henning Mankell performed by Francis Greenslade on MP3 CD (Unabridged)£9.99
This poignant novel explores how a unilateral decision can change a life. Two things are hard for Joel Gustafson to cope with: not knowing why, and not being able to do anything about it. Joel's father was once a sailor who lived by the sea. Joel's mother once lived with them.
---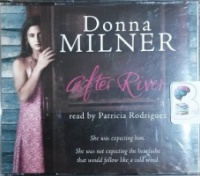 After River written by Donna Milner performed by Patricia Rodriguez on CD (Abridged)£4.99
Growing up on a dairy farm in the mountains of British Columbia in the 1960s, three kilometres north of the American border, Natalie Ward knew little of the outside world. But she had her family. A family so close and loving that Natalie believed they were the envy of the nearby town....
---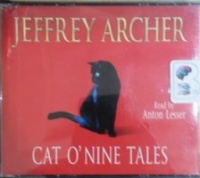 Cat O'Nine Tales written by Jeffrey Archer performed by Anton Lesser on CD (Unabridged)£19.99
Cat O' Nine Tales is the sixth collection of irresistible short stories from the master storyteller,illustrated by the internationally acclaimed artist, Ronald Searle, creator of Molesworth. These twelve yarns are satisfying and ingeniously plotted, featuring richly drawn characters and Jeffrey Archer's ...
---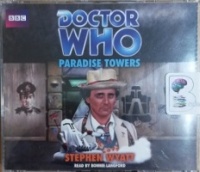 Doctor Who - Paradise Towers written by Stephen Wyatt performed by Bonnie Langford on CD (Unabridged)£29.99
Much in need of a holiday, Mel and the Doctor head for Paradise Towers: a luxury man-made planet with sparkling fountains, sunny streets, exotic flowers and a shimmering blue swimming pool. But when the TARDIS materialises in a dark, rubbish-filled, rat-infested alley it seems that this....
---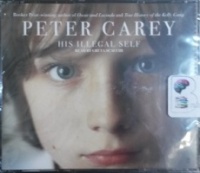 His Illegal Self written by Peter Carey performed by Greta Scacchi on CD (Abridged)£9.99
Seven-year-old Che was abandoned by his radical Havard-student parents during the upheaval of the 1960s, and since then has been raised in isolated privilege by his New York grandmother. He yearns to see or hear news of his famous outlaw parents, but his grandmother refuses to tell him anything.
---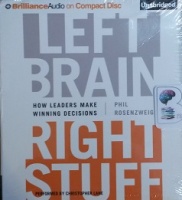 Left Brain - Right Stuff - How Leaders Make Winning Decisions written by Phil Rosenweig performed by Christopher Lane on CD (Unabridged)£11.99
Dozens of books have been published recently on the errors and biases that affect our judgments and choices. Drawing on cognitive science, their lessons are excellent for many kinds of decisions - consumer choice and financial investments, for example - but stop short of addressing many of....
---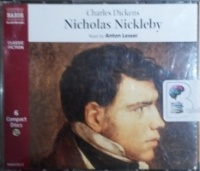 Nicholas Nickleby written by Charles Dickens performed by Anton Lesser on CD (Abridged)£11.99
One of Dickens' earlier novels, dating from 1839, it charts the fortunes of an honourable young man, Nicholas Nickleby, who has set out to make his way in the world. Dickens presents his remarkably vivid display of Victorian characters and the life they lead, from the generous to the fated to crushed.
---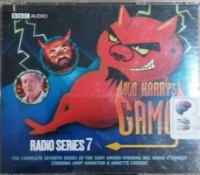 Old Harry's Game - Radio Series 7 written by BBC Comedy Team performed by Andy Hamilton, Annette Crosbie and Timothy West on CD (Abridged)£19.99
Jean Paul Sartre said, 'Hell is other people'. But, as Satan will tell you, Hell is actually a fiery, unendingly cruel domain where Oliver Reed can never quite catch the barman's eye and Yves St Laurent is forced to wear a donkey jacket. But Hell is about to become more hellish for Satan himself (Andy Hamilton).