---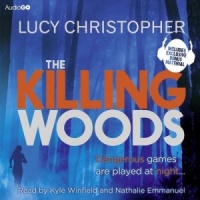 The Killing Woods written by Lucy Christopher performed by Kyle Winfield and Nethalie Emmanuel on CD (Unabridged)£4.99
Emily's dad is accused of murdering a teenage girl in the woods behind her house, the place she played in as a child.
She's sure he's innocent, but what did happen? Determined to find out, and afraid of what she might discover, Emily seeks out the boyfriend of the murdered girl.
---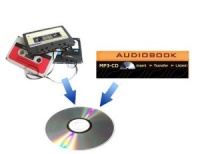 3 Hour Fixed Price Audio Transfer£10.00
This is the fixed price £10 item to be used when ordering conversion of a sub 3 hour Audio Cassette or MP3 CD title.
---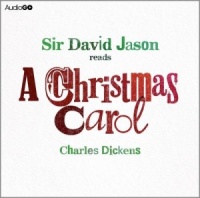 A Christmas Carol written by Charles Dickens performed by David Jason on CD (Abridged)£9.99
Dickens's story of solitary miser Ebenezer Scrooge, who is taught the true meaning of Christmas by the three ghosts of Christmas past, present and future, has been adapted into countless film and stage versions and is today the most famous and loved of all Christmas tales.
---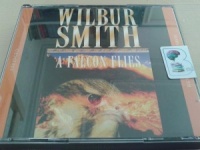 A Falcon Flies written by Wilbur Smith performed by Martin Jarvis on CD (Abridged)£4.99 - £8.99
A Falcon Flies is the first bestselling novel in Wilbur Smith's epic tale of Africa, The Ballantyne Novels. In search of a father they barely remember, Zouga and Dr Robyn Ballantyne board Mungo St John's magnificent clipper to speed them to Africa.
---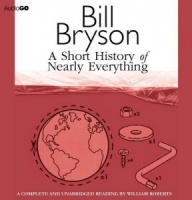 A Short History of Nearly Everything written by Bill Bryson performed by William Roberts on CD (Unabridged)£24.99 - £29.99
In A Short History of Nearly Everything, beloved author Bill Bryson confronts his greatest challenge yet: to understand—and, if possible, answer—the oldest, biggest questions we have posed about the universe and ourselves.
---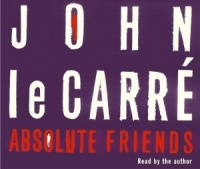 Absolute Friends written by John le Carre performed by John le Carre on CD (Abridged)£6.99
Absolute Friends is a superbly paced novel spanning fifty-six years, a theatrical masterstroke of tragi-comic writing, and a savage fable of our times, almost of our hours.
---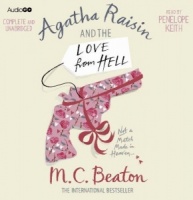 Agatha Raisin and the Love from Hell written by M.C. Beaton performed by Penelope Keith on CD (Unabridged)£9.99 - £24.99
A Genius performance by Penelope Keith!
No happily ever after for her! Recently married to neighbour James Lacey, Agatha quickly finds that love is not all it's cracked up to be - soon the newly-weds are living in separate cottages and accusing each other of infidelity.
---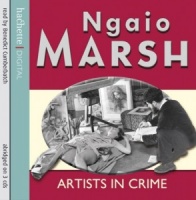 Artists in Crime written by Ngaio Marsh performed by Benedict Cumberbatch on CD (Abridged)£7.99 - £12.99
A Benedict Cumberbatch Genius Performance!
It started as a student exercise, the knife under the drape, the model's pose chalked in place. But before Agatha Troy, artist and instructor, returns to the class, the pose has been re-enacted in earnest....
---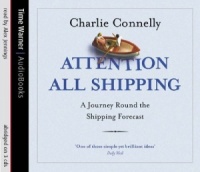 Attention All Shipping written by Charlie Connelly performed by Alex Jennings on CD (Abridged)£9.99
This solemn, rhythmic intonation of the shipping forecast on BBC radio is as familiar as the sound of Big Ben chiming the hour.
Since its first broadcast in the 1920s it has inspired poems, songs and novels in addition to its intended objective of warning generations of seafarers of impending storms and gales.
---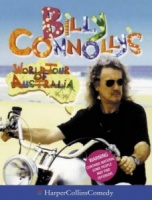 Billy Connolly's World Tour of Australia written by Billy Connolly performed by Billy Connolly on CD (Abridged)£7.99
Travelling by plane, motorbike, boat and foot, Billy Connolly tours the country performing his stage show and delivers and individual commentary on all things Australian.
---
Blood Hunt written by Ian Rankin performed by Steven Pacey on CD (Unabridged)£39.99
It begins with a phone call. Gordon Reeve's brother has been found dead in his car in San Diego - the car was locked from the inside, a gun in his hand. In the US to identify the body Gordon comes to realise that his brother has in fact been murdered. What's more, it is soon obvious that his own life is in danger.
---
---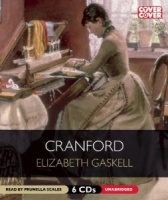 Cranford written by Elizabeth Gaskell performed by Prunella Scales on CD (Unabridged)£19.99
"I'll not listen to reason," she said, now in full possession of her voice, which had been rather choked with sobbing. "Reason always means what someone else has got to say."'
---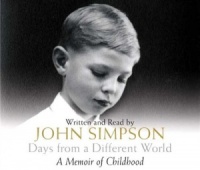 Days from a Different World - A Memoir of Childhood written by John Simpson performed by John Simpson on CD (Abridged)£4.99
'I have already touched on my childhood in Strange Places, Questionable People. But the further through life I get the more I want to revisit it. I want to look at the whole of my childhood, the England I grew up in and my family.'
---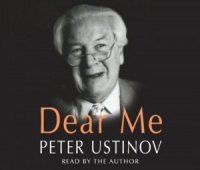 Dear Me written by Peter Ustinov performed by Peter Ustinov on CD (Abridged)£4.99 - £9.99
Sir Peter Ustinov's beautifully crafted autobiography is told with exquisite wit and insight. From his birth in April 1921, it spans his extraordinary career as actor, playwright, film star and director, confirming his early belief that he is 'irrevocably betrothed to laughter'.
---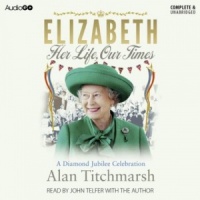 Elizabeth - Her Life, Our Times written by Alan Titchmarsh performed by Alan Titchmarsh and John Telfer on CD (Unabridged)£7.99 - £14.99
On 2 June 1953, 27-year-old Princess Elizabeth of York was crowned Queen, the eyes of the world upon her as she dedicated herself to her country.
---
---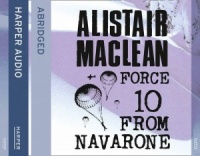 Force 10 From Navarone written by Alistair MacLean performed by Bob Peck on CD (Abridged)£6.99
The thrilling sequel to Alistair MacLean's masterpiece of World War II adventure, The Guns of Navarone.
The guns of Navarone have been silenced, but the heroic survivors have no time to rest on their laurels.
---
---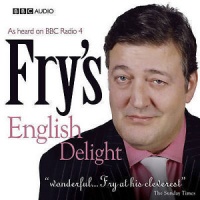 Fry's English Delight written by Stephen Fry performed by Stephen Fry on CD (Abridged)£3.99
A Genius Performance by Stephen Fry!
"Current Puns": Why does our language groan with the weight of puns? What exactly is a pun? And who, or what, is the Thief of Bad Gags? "Metaphor".
New In October 2018 Part 4
(in alphabetical order)
A Flower in Season written by Audrey Howard performed by Carole Boyd on CD (Unabridged)£14.99 - £24.99

Briony Marsden has led a hard life, forced to do the work of a grown man while enduring her drunkard father's taunts and blows. But when he goes too far one day, her fate becomes even worse as she makes her way alone in a heartless world.

A Small Case for Inspector Ghote? written by H.R.F. Keating performed by Sam Dastor on CD (Unabridged)£34.99

In his proud new position in the prestigious Bombay Police Crime Branch, Inspector Ganesh Ghote sees his career finally take off with the prospect of only the most high-profile murders to investigate. Unfortunately, the Assistant Commissioner of Police has other ideas and chooses to keep Ghote...

Anna Karenina written by Leo Tolstoy performed by BBC Full Cast Drama Team, Teresa Gallagher and Toby Stephens on CD (Abridged)£19.99

Tolstoy's story of one woman's fate is brought powerfully to life in this BBC Radio full-cast dramatisation starring Teresa Gallagher and Toby Stephens. Anna Karenina enjoys a privileged and aristrocratic lifestyle as the wife of influential government official Alexy Karenin. Yet their ten-year marriage...

Charles Dickens - A Life written by Claire Tomalin performed by Patience Tomlinson on MP3 CD (Unabridged)£29.99

When Charles Dickens died in 1870, The Times of London successfully campaigned for his burial in Westminster Abbey, the final resting place of England's kings and heroes. Thousands flocked to mourn the best recognized and loved man of nineteenth-century England.

Cover Her Face written by P.D. James performed by Roy Marsden on Cassette (Unabridged)£9.99

As if organising St Cedd's church fete were not enough for Mrs Maxie, later that mellow July afternoon her son Stephen sprang the news of his engagement. By morning, Sally Julep, her new parlour-maid - unmarried mother and minor village scandal - was dead.

Firehouse written by David Halberstam performed by Mel Foster on CD (Unabridged)£9.99

The New York Times bestseller by Pulitzer Prize-winning journalist and bestselling author David Halberstam is an intimate portrait of Engine 40 Ladder 35 on the Upper West Side of New York City, which lost twelve men in the World Trade Center attack. In the tradition of John Hersey's HIROSHIMA...

Flashman and the Dragon written by George MacDonald Fraser performed by Toby Stephens on CD (Abridged)£24.99

Harry Flashman: the unrepentant bully of Tom Brown's schooldays, now with a Victoria Cross, has three main talents – horsemanship, facility with foreign languages and fornication. A reluctant military hero, Flashman plays a key part in most of the defining military campaigns of the 19th century...

Flashman on the March written by George MacDonald Fraser performed by Toby Stephens on CD (Abridged)£14.99

Harry Flashman: the unrepentant bully of Tom Brown's schooldays, now with a Victoria Cross, has three main talents – horsemanship, facility with foreign languages and fornication. A reluctant military hero, Flashman plays a key part in most of the defining military campaigns of the 19th century....

For Married Men Only - Three Principles for Loving Your Wife written by Tony Evans performed by Mirron Willis on CD (Unabridged)£4.99

What does it mean for a husband to love his wife? Three things, says Tony Evans: a husband must be his wife's savior, sanctifier, and satisfier. It is by living out these three principles that a godly marriage will blossom and flourish. In For Married Men Only, each of these principles is explored...

Great Expectations written by Charles Dickens performed by Anton Lesser on CD (Unabridged)£49.99 - £59.99

A Genius Performance by Anton Lesser - Great Expectations is Charles Dickens's thirteenth novel. It tracks the story of Pip who from youth through the various stages of his life. It was said to be Dickens favourite novel and has been taught very widely in the classroom.

Great Inventors and Their Inventions written by David Angus performed by Benjamin Soames on CD (Abridged)£9.99

Nine remarkable men produced inventions that changed the world. The printing press, the telephone, powered flight, recording and others have made the modern world what it is. But who were the men who had these ideas and made reality of them? As David Angus shows, they were very different...

High Society - The Life of Grace Kelly written by Donald Spoto performed by George K. Wilson on MP3 CD (Unabridged)£19.99

In just seven years-from 1950 through 1956-Grace Kelly embarked on a whirlwind career that included roles in eleven movies. From the principled Amy Fowler Kane in High Noon to the thrill-seeking Frances Stevens of To Catch a Thief, Grace established herself as one of Hollywood's most talented...

Inferno - from The Divine Comedy written by Dante performed by Heathcote Williams on CD (Unabridged)£14.99

The Inferno is the first part of The Divine Comedy, Dante's epic poem describing man's progress from hell to paradise. In it, the author is lost in dark woods, threatened by wild beasts and unable to find the right path to salvation. Notable for its nine circles of hell, the poem vividly illustrates the...

Is It Just Me? written by Miranda Hart performed by Miranda Hart on CD (Unabridged)£9.99

Well hello to you dear audiobook browser. Now I have your attention it would be rude if I didn't tell you a little about my literary feast. So, here is the thing: is it just me or does anyone else find that adulthood offers no refuge from the unexpected horrors, peculiar lack of physical coordination...

Letter to Louis written by Alison White performed by Eve Webster on CD (Unabridged)£24.99

This is a memoir about a mother's love for her son, Louis. It is addressed to him. This is a memoir about hope - hope in others, hope in systems and hope for the future. I've never quite known where to begin when someone asks me what I've been up to. I've never quite known how to explain...

Lord Jim written by Joseph Conrad performed by Ric Jerrom on CD (Unabridged)£29.99 - £39.99

Jim, the first mate aboard a small steamer named the Patna, travels from port to port in the Pacific Ocean. When the ship hits floating wreckage, Jim and the crew are forced to abandon it, leaving hundreds of ethnic travellers on board. However, Jim's reprehensible actions are soon discovered...

No Ordinary Billionaire written by J.S. Scott performed by Elizabeth Powers on MP3 CD (Unabridged)£9.99

From Wall Street Journal bestselling author J. S. Scott. Dante Sinclair never cared about his family's money. All the young billionaire ever wanted was to be a cop; and now that he's a homicide detective in Los Angeles, he's a damn good one. But when he is injured and loses his partner in the line of duty,

Oliver Twist written by Charles Dickens performed by Jonathan Keeble on CD (Unabridged)£29.99 - £39.99

Oliver Twist, Dickenss second novel, has enthralled generations of readers since its publication in 1838. Orphaned and desolate, Olivers journey to London and subsequent induction into its dingy underworld, is narrated with ceaseless energy by Jonathan Keeble.

Out of the Dark written by Adele Geras performed by Ben Allen on CD (Unabridged)£11.99 - £14.99

Rob Stone comes back from the horrors of the First World War with a ruined face and a broken heart. Lonely, unable to forget the things he has seen, and haunted by the ghost of his dead Captain, all that Rob has left is a picture of the Captain's family.

Simple Genius written by David Baldacci performed by John Chancer on CD (Unabridged)£34.99

In Simple Genius, David Baldacci reintroduces the main characters from best sellers Split Secondand Hour Game. Sean King and Michelle Maxwell are both haunted by their last case. Realizing that Michelle is teetering on the brink of self-destruction from long-buried demons, Sean arranges therapy...

Smoke written by Lisa Unger writing as Lisa Miscione performed by Emily Beresford on CD (Unabridged)£14.99

In the final installment of her Lydia Strong series, best-selling author Lisa Unger, writing as Lisa Miscione, brings us her most shocking and emotionally wrenching case yet. An NYPD detective visits Lydia and her husband, P.I. Jeffrey Mark, to inform them that Lily, one of Lydia's former writing students...

Sporting Gaffes 2 written by BBC Comedy Team performed by John Inverdale on CD (Abridged)£4.99 - £6.99

A further collection of sporting clangers from the BBC Sports archives.

Sporting Legends in Their Own Words written by BBC Radio and TV Archives performed by Muhammad Ali, George Best, Brian Clough and Stirling Moss on CD (Abridged)£6.99 - £9.99

A fascinating collection of interviews with five of the greatest sportsmen of all time - taken from the BBC radio and TV archives.

Includes interviews with Muhammad Ali, George Best, Brian Clough, Stirling Moss and Fred Perry

The Age of Empathy - Nature's Lessons for a Kinder Society written by Frans De Waal performed by Alan Sklar on MP3 CD (Unabridged)£19.99

Is it really human nature to stab one another in the back in our climb up the corporate ladder? Competitive, selfish behavior is often explained away as instinctive, thanks to evolution and "survival of the fittest," but, in fact, humans are equally hard-wired for empathy.

The Art of Floating written by Kristin Bair O'Keeffe performed by Christina Traister on CD (Unabridged)£9.99

At a time when nothing seems real, it takes something truly unusual to put your life into focus. When her beloved husband, Jackson, disappeared without a trace, popular novelist Sia Dane stopped writing, closed down her house, stuffed her heart into a cage, and started floating.

The Best Welsh Poetry written by Famous Welsh Poets performed by Sian Phillips, Angharad Rees, Glyn Houston and Richard Mitchley on CD (Abridged)£9.99

A collection of 39 pieces of Welsh poetry from the last 300 years on CD, read by Sian Phillips, Angharad Rees, Glyn Houston and Richard Mitchley.

The Billionaire's Touch written by J.S. Scott performed by Elizabeth Powers on MP3 CD (Unabridged)£9.99

After a troubling childhood, wealthy Evan Sinclair likes his life orderly and controlled. He rarely gives in to spontaneous urges - until he begins a chance correspondence with a mystery woman who sounds like his complete opposite. She intrigues and amuses him, and the interest seems mutual...

The Billionaire's Voice written by J.S. Scott performed by Elizabeth Powers on MP3 CD (Unabridged)£9.99

As an extreme-sports mogul, billionaire Micah Sinclair is comfortable taking risks. But nothing - and no one - has ever challenged him like Tessa Sullivan. He's fascinated by the woman who's overcome so much, including the loss of her hearing. The petite blonde dynamo, a small-town restaurateur...

The Book of Seven Hands - The Foreworld Saga written by Barth Anderson performed by Nick Podehl on CD (Unabridged)£29.99

Expert swordsmen Basilio and Alejo have one last mission before they go their separate ways: they must recover their teacher Don Manuel's ancient fighting manual and take it to remote Cataluña in order to have it translated by the famous alchemist Paracelsus.

The Complete Chronicles of Narnia written by C.S. Lewis performed by Kenneth Branagh, Michael York, Lynn Redgrave and Derek Jacobi and Patrick Stewart on CD (Unabridged)£36.99

The Narnia Chronicles, first published in 1950, have been and remain some of the most enduringly popular children's books ever published. The best known, The Lion, the Witch and the Wardrobe, has been translated into 29 languages.

The Copper Beech written by Maeve Binchy performed by Kate Binchy and on Cassette (Unabridged)£29.99

By the school house at Shancarrig stands a copper beech, its bark scarred with the names and dreams of the pupils who have grown up under its branches. Under Junior Assistant Mistress Maddy Ross's careful gaze the children play, but out of school Maddy's gaze lingers where it shouldn't.

The Forbidden Billionaire written by J.S. Scott performed by Elizabeth Powers on MP3 CD (Unabridged)£9.99

All of Jared Sinclair's wealth still can't ease the pain from his terrible childhood...or his guilt over a recent tragedy. Unable to forgive himself, the billionaire property investor buries his emotions, toughens his skin, and becomes a notorious womanizer, refusing to commit his heart to a woman...

The Governess written by H.R.F. Keating writing as Evelyn Hervey performed by Sheila Mitchell on CD (Unabridged)£34.99

When Harriet Unwin takes the position of governess in the well-to-do Thackerton household, it would seem that fortune has smiled on her at last. That is until William Thackerton is found stabbed and Harriet is accused of murder.... In a desperate attempt to prove her innocence, she embarks on...

The Monarchy of England - Volume 1 - The Beginnings written by David Starkey performed by Tim Pigott-Smith on CD (Unabridged)£19.99

The thrilling launch of David Starkey's new mammoth venture – MONARCHY: three books linked to 18 hours of television on the Kings and Queens of England. Volume 1 The Early Kings covers the retreat of the Romans from Britain in 410 to the fall of the House of Lancaster in the middle...

The Pickwick Papers written by Charles Dickens performed by Anton Lesser on CD (Abridged)£14.99

Few first novels have created as much popular excitement as "The Pickwick Papers" - a comic masterpiece that catapulted its 24-year-old author to immediate fame. Readers were captivated by the adventures of the poet Snodgrass, the lover Tupman, the sportsman Winkle and, above all...

The Royal Diaries - Elizabeth I - Red Rose of the House of Tudor - England, 1544 written by Kathryn Lasky performed by Josephine Bailey on CD (Unabridged)£24.99

Welcome to the bizarre court of Henry VIII, where even a princess fears losing her head like her mother. Elizabeth hides her tenacious personality from everyone, especially her father. Your 21st-century kid will enjoy Elizabeth's "treasonous thoughts" and glimpse the daily life of a young woman...

The Telling Room - A Tale of Love, Betrayal, Revenge and the World's Greatest Piece of Cheese written by Michael Paterniti performed by L.J. Ganser on CD (Unabridged)£14.99

In the picturesque village of Guzmán, Spain, in a cave dug into a hillside on the edge of town, an ancient door leads to a cramped limestone chamber known as "the telling room". Containing nothing but a wooden table and two benches, this is where villagers have gathered for centuries to...

The White Queen written by Philippa Gregory performed by Emilia Fox, Sandra Duncan and Gareth Armstrong on CD (Abridged)£14.99

The first in a stunning new series, The Cousins War, is set amid the tumult and intrigue of The War of the Roses. Internationally bestselling author Philippa Gregory brings this family drama to colourful life through its women, beginning with the story of Elizabeth Woodville, the White Queen....

Through it All I've always Laughed - Memoirs of Count Arthur Strong written by Steve Delaney as Count Arthur Strong performed by Steve Delaney as Count Arthur Strong on CD (Unabridged)£19.99

Count Arthur Strong tells the story of his extraordinary journey from his humble early years as the only son of contortionist in wartime Doncaster to the dizzy heights and excesses of fame as one of the shining lights of popular entertainment. Count Arthur Strong is a show business legend...

Trial and Retribution II written by Lynda La Plante performed by Christian Rodska on CD (Unabridged)£34.99

Identical and needlessly brutal assaults on three women. One woman survives to give a detailed description of her attacker. The police arrest a suspect, Damon Morton, confident he is their man. But three of his employees admit to the crimes. His wife and girlfriend provide him with an alibi.

Trial and Retribution written by Lynda La Plante performed by Christian Rodska on CD (Unabridged)£34.99

Anita's five-year-old daughter Julie goes missing whilst playing in the playground on the council estate where they live. A huge police search is put into action, an incident room created, neighbours interviewed and arc lamps set up. Twenty-four hours later, hope is fading of finding Julie alive.

What the Family Needed written by Steven Amsterdam performed by Tanya Eby on CD (Unabridged)£24.99

An extended family that manifests supernatural powers during times of crisis shares three decades of fears, strife and longing while using their abilities to confront inner demons and come to terms with who they are, discovering along the way that their human traits of love, acceptance and protection ...

Where was I? written by Terry Wogan performed by Terry Wogan on CD (Abridged)£19.99 - £29.99

Eight million people improve their mornings by tuning into Terry's words of wisdom on Wake up to Wogan. But is their appetite sated by this daily exposure? Not in the slightest. So it's lucky that Terry has been known to turn his hand to the odd bit of writing.
---
---
---
---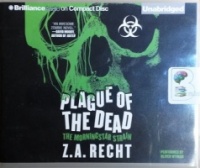 Plague of the Dead - The Morningstar Strain written by Z.A. Recht performed by Oliver Wyman on CD (Unabridged)£9.99
The end begins with a viral outbreak unlike anything mankind has ever encountered before. The infected are subject to delirium, fever, a dramatic increase in violent behavior, and a one-hundred percent mortality rate. Death. But it doesn't end there. The victims return from death to walk the earth.
---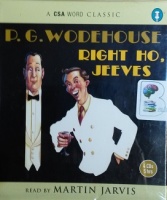 Right Ho, Jeeves written by P.G. Wodehouse performed by Martin Jarvis on CD (Abridged)£19.99
Can Bertie Wooster become Jeeves, at least in the problem-solving department? The odds aren't good, given the mess he makes of everybody's love life when he starts playing rescuer. Gussie Fink-Nottle, who's in love with Madeline Basset, and Tuppy Glossop, who's sometimes engaged to...
---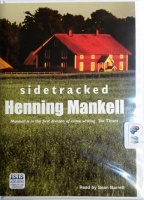 Sidetracked written by Henning Mankell performed by Sean Barrett on Cassette (Unabridged)£29.99
Midsummer approaches, and Wallander prepares for a holiday with the new woman in his life, hopeful that his wayward daughter and his ageing father will cope without him. But his summer is ruined when a girl commits suicide before his eyes, and a former minister of justice is butchered in the...
---
---
---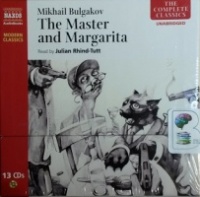 The Master and Margarita written by Mikhail Bulgakov performed by Julian Rhind-Tutt on CD (Unabridged)£39.99
The Devil comes to Moscow; but he isn't all bad. Pontius Pilate sentences a charismatic leader to his death, but yearns for redemption; and a writer tries to destroy his greatest tale, but discovers that manuscripts don't burn. Multilayered and entrancing, blending sharp satire with glorious fantasy...
---
---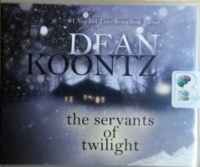 The Servents of Twilight written by Dean Koontz performed by Angela Dawe on CD (Unabridged)£14.99
An ordinary parking lot in southern California. Christine Scavello and her six-year-old son are accosted by a strange old woman. "I know who you are," the woman snaps at the boy. "I know what you are." A scream, a threat - and then a grotesque act of violence. Suddenly Christine's pride and joy...
---
---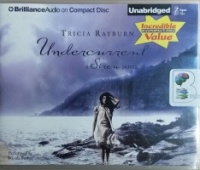 Undercurrent - A Siren Novel written by Tricia Rayburn performed by Nicola Barber on CD (Unabridged)£19.99
The sirens are back, but Vanessa may be the biggest threat of all.... Nothing has been normal since Vanessa Sands learned that her sister was murdered by siren femme fatales of the watery depths and that everything she believed about her family was a lie. Her boyfriend, Simon, has been the only...
---
---
---
---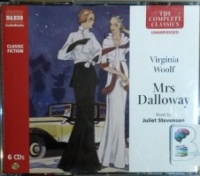 Mrs Dalloway written by Virginia Woolf performed by Juliet Stevenson on CD (Unabridged)£14.99
Virginia Woolfs masterwork Mrs Dalloway was at the vanguard of experimental, modernist novel-writing, and remains one of the supreme examples today. As Clarissa Dalloway prepares for a party in the evening, seemingly trivial incidents prompt her to undertake a searching reconnaissance into her...
---