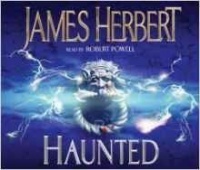 Haunted written by James Herbert performed by Robert Powell on CD (Abridged)£4.99
A ghostly twist. Three nights of terror at the house called Edbrook. Three nights in which David Ash, there to investigate a haunting, will be victim of horrifying games. Three nights in which he will face the blood-chilling enigma of his own past.
---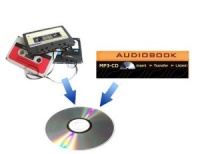 Large Fixed Price Audio Transfer Service£35.00
This is the fixed price £35.00 item to be used when ordering conversion of a 6-9 hour Audio Cassette or MP3 CD title.
---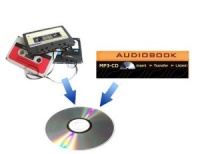 3 Hour Fixed Price Audio Transfer£15.00
This is the fixed price £15 item to be used when ordering conversion of a sub 3 hour Audio Cassette or MP3 CD title.
---
---
---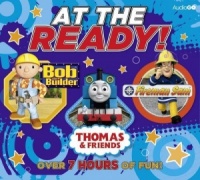 At The Ready! written by Various Childrens Authors performed by Various Famous Actors on CD (Abridged)£39.99
This box set contains over 7 hours of fun from Bob the Builder, Fireman Sam and Tomas the Tank Engine! This would make a brilliant gift that will last considerably longer than the New Year!
---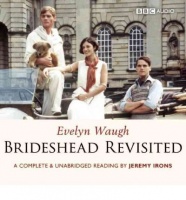 Brideshead Revisited written by Evelyn Waugh performed by Jeremy Irons on CD (Unabridged)£39.99 - £49.99
Brideshead Revisited is Evelyn Waugh's stunning novel of duty and desire set amongst the decadent, faded glory of the English aristocracy in the run-up to the Second World War.
Performed brilliantly by Jeremy Irons
---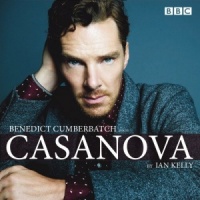 Casanova written by Ian Kelly performed by Benedict Cumberbatch on CD (Abridged)£9.99
Benedict Cumberbatch reads Ian Kelly's biography of one of the most beguiling and controversial individuals of any age.
---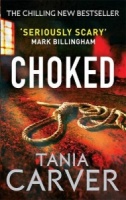 Choked written by Tania Carver performed by Martyn Waites on CD (Abridged)£3.99 - £6.99
'I have something you've lost,' the voice said. 'Your daughter.' He will threaten her. The honeymoon is over for newlywed criminologist Marina Esposito. Her house is in flames. Her cop husband is in a coma. Her baby daughter is missing. And then her phone rings . . .
---
---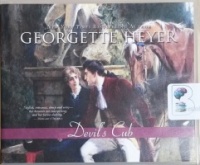 Devil's Cub written by Georgette Heyer performed by Michael Drew on CD (Unabridged)£24.99
The excesses of the young Marquis of Vidal are even wilder than his father's before him. Not for nothing is the reckless duellist and gamester called "the Devil's Cub". But when he is forced to leave the country, Mary Challoner discovers his fiendish plan to abduct her sister. Any only by daring to impersonate...
---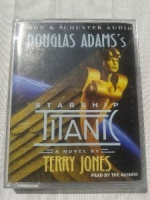 Douglas Adams Starship Titanic written by Terry Jones performed by Terry Jones on Cassette (Abridged)£18.99
At the centre of the galaxy, an unknown civilization is preparing for an event of epic proportions, the launch of the most technologically advanced spaceship ever built - the Starship Titanic. The ship that cannot possibly go wrong.
---
---
---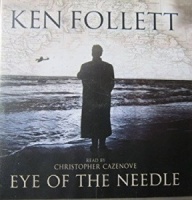 Eye of the Needle written by Ken Follett performed by Christopher Cazenove on CD (Abridged)£14.99 - £17.99
His weapon is the stiletto, his codename: The Needle. He is Hitler's prize undercover agent - a cold and professional killer. It is 1944 and weeks before D-Day. The Allies are disguising their invasion plans with a phoney armada of ships and planes.
---
---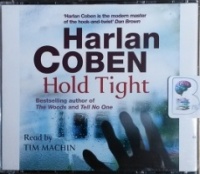 Hold Tight written by Harlan Coben performed by Tim Machin on CD (Abridged)£3.99 - £4.99
Tia and Mike Baye never imagined they'd become the type of overprotective parents who spy on their kids. But their 16-year-old son Adam has been unusually distant lately, and after the suicide of his classmate Spencer, they can't help but worry.
---
New In October 2018 Part 3
(in alphabetical order)
3 Para - Afghanistan, Summer 2006. This is War. written by Patrick Bishop performed by Christian Rodska on CD (Abridged)£9.99

Afghanistan, Summer 2006. This is war. Afghanistan in the summer of 2006. In blazing heat in remote outposts the 3 Para battlegroup is pitted against a stubborn enemy who keep on coming. Until now, the full story of what happened there has not been told. This is it.

A Christmas Carol written by Charles Dickens performed by Martin Jarvis on CD (Abridged)£14.99

Christmas would not be the same without the most famous Christmas story ever written. A Christmas Carol in Prose, Being a Ghost Story of Christmas, commonly shortened to A Christmas Carol, is a true classic. Its central character, Ebeneezer Scrooge, is the meanest, most miserly and...

All Quiet on the Western Front written by Erich Maria Remarque performed by Tom Lawrence on CD (Unabridged)£24.99

The story is told by a young 'unknown soldier' in the trenches of Flanders during the First World War. Through his eyes we see all the realities of war; under fire, on patrol, waiting in the trenches, at home on leave, and in hospitals and dressing stations. Although there are vividly described incidents...

Behold, Here's Poison written by Georgette Heyer performed by Ulli Birve on CD (Unabridged)£39.99

It's no ordinary morning at the Poplars – the master is found dead in his bed, and it seems his high blood pressure was not the cause. When an autopsy reveals a sinister poison, it's up to the quietly resourceful Inspector Hannasyde to catch the murderer in time to spare the next victim.

Bleeding Through - A Rachel Goddard Mystery written by Sandra Parshall performed by Tavia Gilbert on MP3 CD (Unabridged)£24.99

When veterinarian Rachel Goddard and Deputy Sheriff Tom Bridger take teenagers on an outing to clean up roadside trash in rural Mason County, Virginia, they make a grisly discovery: the plastic-wrapped body of a young woman. One teen peers at the face through the plastic and screams.

Blood Hunt written by Ian Rankin performed by Steven Pacey on CD (Unabridged)£39.99

It begins with a phone call. Gordon Reeve's brother has been found dead in his car in San Diego - the car was locked from the inside, a gun in his hand. In the US to identify the body Gordon comes to realise that his brother has in fact been murdered. What's more, it is soon obvious that his own life is in danger.

Confessions of an English Opium-Eater written by Thomas De Quincey performed by Gunnar Cauthery on CD (Unabridged)£19.99

Confessions of an English Opium-Eater, Thomas De Quincey's best-known work, is an account of his early life and opium addiction, in prose that is by turns witty, conversational, and nightmarish. The Confessions involve the listener in De Quincey's childhood and schooling, describing in detail his...

Dawn of the Dead written by George A. Romero and Susanna Sparrow performed by Christopher Ragland on MP3 CD (Unabridged)£4.99

When there is no more room in hell, the dead will walk the Earth. George A. Romero's iconic film and novel terrified generations. Now Dawn of the Dead is back to terrify once more. The world is being devastated by zombies. No one knows how far they have spread, or how to stop them.

Great Scientists and their Discoveries written by David Angus performed by Clare Corbett and Benjamin Soames on CD (Abridged)£4.99

How did the great scientists make their remarkable discoveries? And what kind of men were they? This companion volume to "Inventors and their Inventions" introduces the work of 10 men to younger readers, and range from the world of Ancient Greece to the 20th century discovery of DNA.

Invisible written by Paul Auster performed by Paul Auster on CD (Unabridged)£8.99 - £9.99

Sinuously constructed in four interlocking parts, Invisible opens in New York City in the spring of 1967 when twenty-year-old Adam Walker, an aspiring poet and student at Columbia University meets the enigmatic Frenchman Rudolf Born, and his silent and seductive girlfriend Margot.

John Ilhan - A Crazy Life written by Stephen Dabkowski and Annie Reid performed by Adrian Mulraney on CD (Unabridged)£9.99

John Ilhan: A Crazy Life tells the fascinating story of John Ilhan - a working-class immigrant who overcame incredible odds to become one of the richest men in Australia. Founder of the phenomenally successful mobile telephone company Crazy John's, Ilhan tragically passed away in 2007 at the age of 42.

Little Dorrit written by Charles Dickens performed by Anton Lesser on CD (Abridged)£24.99

In Little Dorrit, Charles Dickens created one of his most penetrating satires on the weaknesses of government in the Victorian era. He chose Marshalsea debtors prison as the setting, where his own father had been imprisoned. The story revolves around a complex mystery involving conspiracy... Naxos

Little Lord Fauntleroy written by Frances Hodgson Burnett performed by Donada Peters on MP3 CD (Unabridged)£29.99

Young Cedric Errol lives in poverty in New York with his mother. When his father, who was disinherited for marrying an American, dies, Cedric is summoned to his grandfather's English estate. Although the old Earl has planned to transform the boy into a docile, traditional lord, it is Little Lord Fauntleroy...

Millennium People written by J.G. Ballard performed by David Rintoul on CD (Unabridged)£19.99

Millennium People tells the story of David Markham, a psychologist who is searching for the truth behind a bomb that exploded on a Heathrow baggage carousel, killing his ex?wife. Infiltrating a shadowy protest group responsible for her death, David finds himself succumbing to the charismatic...

On the Genealogy of Morals written by Friedrich Nietzsche performed by Duncan Steen on CD (Unabridged)£14.99 - £19.99

We are going back to our brain-food roots with this title. This brilliant work will make you think and do the world of good to all our brains! This is one of the most accessible of Nietzsche's works. It was published in 1887, a year after Beyond Good and Evil, and he intended it to be a continuation ...

One Fifth Avenue written by Candace Bushnell performed by Carrington MacDuffie on CD (Unabridged)£24.99

One Fifth Avenue is THE building - the choicest, the hottest, with all the best people. Within its luxuriously thick walls the lives of New York City's elite play out. There is Schiffer Diamond, an over-forty actress who had given up making movies and moved to Europe, until the call to come home...

One Soldier's Story - A Memoir written by Bob Dole performed by Paul Hecht and Cynthia Darlowe on CD (Abridged)£4.99

Before he became one of America's most respected statesmen, Bob Dole was an average citizen serving heroically for his country. The bravery he showed after suffering near-fatal injuries in the final days of World War II is the stuff of legend. Now, for the first time in his own words, Dole tells the moving...

Relaxation Focus and Memory Training written by Daniel G. Amen MD performed by Daniel G. Amen MD on CD (Unabridged)£9.99

Research at the Amen Clinics verifies that the brain can heal itself at any stage of life - and that we can amplify the process through simple measures. With Relaxation, Focus, and Memory Training, Daniel Amen, MD, provides us with one of the most effective tools he uses with his own patients: a visualization..

Saving Tarboo Creek - One Family's Quest to Heal the Land written by Scott Freeman performed by Mike Chamberlain on CD (Unabridged)£19.99

When the Freeman family decided to restore a damaged creek in Washington's Olympic Peninsula-to transform it from a drainage ditch into a stream that could again nurture salmon-they knew the task would be formidable and the rewards plentiful. In Saving Tarboo Creek, Scott Freeman artfully blends...

Seer - A Prequel to the Mongoliad written by Mark Teppo performed by Luke Daniels on CD (Unabridged)£9.99

When a merchant appears at the Catalonian chapter house of the Shield-Brethren, seeking to hire guards for his caravan, young Andreas is suspicious. Knights with his martial prowess are above protecting mere cargo wagons. Yet Andreas's wanderlust outweighs his concern, and soon the group...

The Betrothed written by Umberto Eco performed by Peter Noble on CD (Unabridged)£9.99

Lorenzo and Lucia, both from peasant families, are planning their wedding. However, after meeting the villainous Don Rodrigo, the couple are forced to flee their village. Their dangerous journey in exile takes them through one of the most dramatic eras in Italian history, filled with war, famine, and plague.

The Bone Triangle - Unspeakable Things written by B.V. Larson performed by Benjamin L. Darcie on CD (Unabridged)£29.99

Beyond the din and dancing lights of the Las Vegas strip, a young woman has mysteriously gone missing. All the facts point to something sinister - even paranormal. Quentin Draith, supernatural crime investigator, is hired to assist. However, the deeper Draith digs, the more otherworldly his...

The Color of Secrets written by Lindsay Ashford performed by Heather Wilds on CD (Unabridged)£14.99

Everyone has secrets, but some can change your life forever.... In the midst of the Second World War, Eva receives the devastating news that her husband is missing and presumed dead. Neither wife nor widow, she lives in a numb state of limbo until, in the heat of an English summer, she meets Bill...

The Daughters of Cain written by Colin Dexter performed by Kevin Whately on CD (Abridged)£5.99

Bizarre and bewildering - that's what so many murder investigations in the past had proved to be . . . In this respect, at least, Lewis was correct in his thinking. What he could not have known was what unprecedented anguish the present case would cause to Morse's soul.

The Essential John Milton - Paradise Lost, Paradise Regained, Shorter Poems, Prose and Biography written by John Milton performed by Anton Lesser, Samantha Bond and Derek Jacobi on CD (Abridged)£29.99

This thoughtful collection of John Milton's finest poetry marks the quarter centenary of the poet's birth in 1608. It is read by several of Britain's foremost classical actors, including Anton Lesser, Samantha Bond and Derek Jacobi. Milton's uncompromising views set him firmly on the side of Cromwell.... Naxos

The Finest Nonsense of Edward Lear written by Edward Lear performed by Derek Jacobi on CD (Unabridged)£9.99

Nearly 150 years since his poetry was first published, Lear's nonsense rhymes are still popular today. In this lively and colourful audiobook recording, Derek Jacobi reads Lear's most famous poems and most fantastic creations, including The Owl and the Pussy-Cat, The Daddy Long-Legs and the Fly,

The Golden Notebook written by Doris Lessing performed by Juliet Stevenson on CD (Unabridged)£49.99

One of the most important books of the growing feminist movement of the 1950s, it was brought to a wider public by the Nobel Prize award to Doris Lessing in 2007. Authoress Anna Wulf attempts to overcome writers block by writing a comprehensive golden notebook which draws together...

The Happy Prince and Other Stories written by Oscar Wilde performed by Anton Lesser on CD (Abridged)£9.99 - £14.99

These fantasies and true-to-life fables were created by Oscar Wilde for his own sons. Here is the tale of the Prince who is not as happy as he seems, of the Selfish Giant who learns how to love children, and of the Star-Child who suffers bitter trials when he rejects his parents. Naxos

The Infinite - The Sequel to Gates of Tread and Stone written by Lori M. Lee performed by Jessica Almasy on CD (Unabridged)£14.99

The walls of Ninurta keep its citizens safe. Kai always believed the only danger to the city came from within. Now, with a rebel force threatening the fragile government, the walls have become more of a prison than ever. To make matters worse, as Avan explores his new identity as an Infinite...

The Invisible Man written by H.G. Wells performed by Daniel Philpott on CD (Unabridged)£24.99

A mysterious man wrapped in bandages, wearing large goggles and a hat pulled tightly down over his face arrives at the small town of Iping. A series of strange, inexplicable events are traced back to the newcomer, and it soon becomes clear that appearances are deceiving.

The Knife of Never Letting Go written by Patrick Ness performed by Nick Podehl on CD (Unabridged)£9.99 - £14.99

Todd Hewitt is the only boy in a town of men. Ever since the settlers were infected with the Noise germ, Todd can hear everything the men think, and they hear everything he thinks. Todd is just a month away from becoming a man, but in the midst of the cacophony, he knows that the town is hiding...

The Lessons of Ubantu written by Mark Mathabane performed by JD Jackson on MP3 CD (Unabridged)£29.99

Mark Mathabane touched the hearts of millions with his sensational memoir, Kaffir Boy,. A book highly-praised by Oprah and President Clinton for inspiring hope, Kaffir Boy described the effects of South Africa's system of legalized racism and oppression on black lives in vivid prose.

The Serpent's Shadow written by Mercedes Lackey performed by Michelle Ford on CD (Unabridged)£14.99

From the magical mysteries of India to the gaslit streets of Victorian London, Mercedes Lackey's unique departure from her Valdemar series follows a young woman doctor as she searches for the secret behind the sorcery in her blood.

The Tell-Tale Brain - A Neuroscientist's Quest for What Makes Us Human written by V.S. Ramachandran performed by David Drummond on CD (Unabridged)£29.99

V. S. Ramachandran is at the forefront of his field-so much so that Richard Dawkins dubbed him the "Marco Polo of neuroscience." Now, in a major new work, Ramachandran sets his sights on the mystery of human uniqueness. Taking us to the frontiers of neurology, he reveals what baffling...

Where the Road Takes Me written by Jay McLean performed by Nick Podehl and Laura Hamilton on CD (Unabridged)£14.99

Chloe has one plan for the future, and one plan only: the road. She's made a promise to herself: don't let anyone in, and don't let anyone love her. She's learned the hard way what happens if she breaks her rules. So she's focused on being invisible and waiting until she can set out on the road--her dream..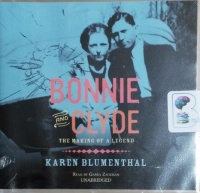 Bonnie and Clyde - The Making of a Legend written by Karen Blumenthal performed by Gabra Zackman on CD (Unabridged)£24.99
Bonnie and Clyde may be the most notorious-and celebrated-outlaw couple America has ever known. This is the true story of how they got that way.Bonnie and Clyde-we've been on a first name basis with them for almost a hundred years. Immortalized in movies, songs, and pop culture references, they are...
---
Breakers written by Edward W. Robertson performed by Ray Chase on CD (Unabridged)£24.99
In New York, Walt Lawson is about to lose his girlfriend Vanessa. In Los Angeles, Raymond and Mia James are about to lose their house. Within days, none of it will matter. When Vanessa dies of the flu, Walt is devastated. But she isn't the last. The virus quickly kills billions, reducing New York to an open grave and...
---
---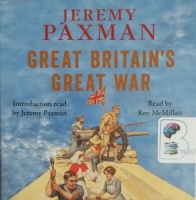 Great Britain's Great War written by Jeremy Paxman performed by Roy McMillan on CD (Unabridged)£9.99
We may think we know about it, but what was life really like for the British people during the First World War? The well-known images - the pointing finger of Lord Kitchener; a Tommy buried in the mud of the Western Front; the memorial poppies of remembrance day - all reinforce the idea that it was a pointless...
---
---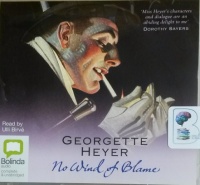 No Wind of Blame written by Georgette Heyer performed by Ulli Birve on CD (Unabridged)£24.99
The superlatively analytical Inspector Hemingway is confronted by a murder that seems impossible - no one was near the murder weapon at the time the shot was fired. Everyone on the scene seems to have a motive, not to mention the wherewithal to commit murder, and alibis that simply don't hold up.
---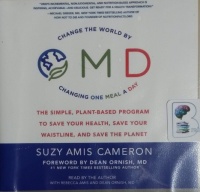 O.M.D. - Change The World by Changing One Meal a Day written by Suzy Amis Cameron performed by Suzy Amis Cameron, Rebecca Amis and Dean Ornish MD on CD (Unabridged)£24.99
Change the world by changing one meal a day. Suzy Amis Cameron - environmental advocate, former actor, and mom of five - presents a clear-eyed and accessible guide for you to improve your health and shrink your personal carbon footprint simply by swapping one meat- and dairy-based meal for a ...
---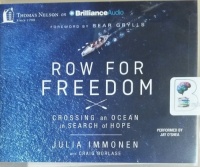 Row For Freedom - Crossing an Ocean in Search of Hope written by Julia Immonen with Craig Borlase performed by Jay O'Shea on CD (Unabridged)£9.99
"When you're in the middle of the adventure, you just have to live it. When you're on an expedition, you put your head down and battle through. Storytelling happens after the finish line... now that time has come [and] Julia can tell her story. The full story." (From the foreword by Bear Grylls.) An incredible account...
---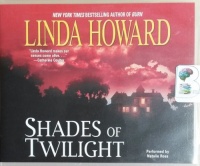 Shades of Twilight written by Linda Howard performed by Natalie Ross on CD (Unabridged)£4.99
Passion, wealth, and murder come together in this unputdownable thriller from the New York Times bestselling "queen of romantic suspense" (Booklist) Linda Howard. Roanna Davenport grew up a wealthy orphan on her grandmother's magnificent estate, Davencourt. There, she wanted for nothing except...
---
---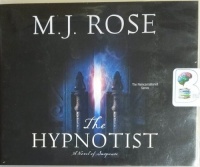 The Hypnotist written by M.J. Rose performed by Phil Gigante on CD (Unabridged)£9.99
Haunted by a 20-year-old murder of a beautiful young painter, Lucian Glass keeps his demons at bay through his fascinating work as a special agent with the FBI's Art Crime Team. Currently investigating a crazed art collector who has begun destroying prized masterworks, Glass is thrust into a bizarre hostage...
---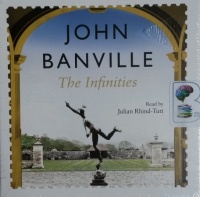 The Infinities written by John Banville performed by Julian Rhind-Tutt on CD (Unabridged)£9.99
The dazzling new novel from the Man Booker Prize-winning author of The Sea Old Adam Godley's time on earth is drawing to an end, and as his wife and children gather at the family home, little do they realize that they are not the only ones who have come to observe the spectacle. The mischievous Greek...
---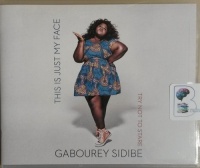 This is Just My Face - Try Not to Stare written by Gabourey Sidibe performed by Gabourey Sidibe on CD (Unabridged)£14.99
The Oscar-nominated Precious star and Empire actress delivers a much-awaited memoir which is wise, complex, smart and funny. This Is Just My Face is the whirlwind tour of Gabourey Sidibe's life so far. In it, we meet her polygamous father, her gifted mother who fed the family by busking on the subway, and...
---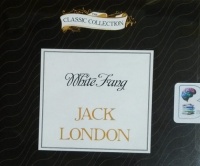 White Fang written by Jack London performed by Theodore Bikel on CD (Abridged)£6.99
White Fang, written by Jack London, tells the story of a half-wolf, half-dog nearly destroyed by the vicious cruelty of men. Near death, White Fang is rescued by Weeden Scott, who takes him home to California. White Fang learns to love his new master, and repays his kindness by saving Scott's father from a...
---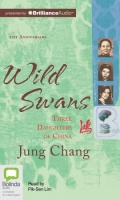 Wild Swans: Three Daughters of China written by Jung Chang performed by Pik-Sen Lim on CD (Unabridged)£29.99
Few books have had such an impact as Wild Swans: a popular best seller and a critically acclaimed history of China that opened up the country to the world. Through the story of three generations of women in her own family - the grandmother given to the warlord as a concubine, the Communist mother, and the...
---