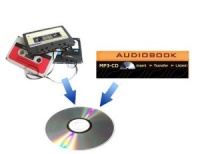 3 Hour Fixed Price Audio Transfer£15.00
This is the fixed price £15 item to be used when ordering conversion of a sub 3 hour Audio Cassette or MP3 CD title.
---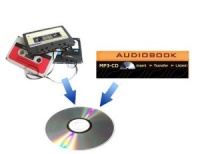 Large Fixed Price Audio Transfer Service£35.00
This is the fixed price £35.00 item to be used when ordering conversion of a 6-9 hour Audio Cassette or MP3 CD title.
---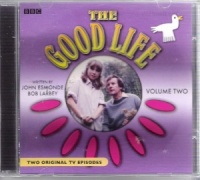 The Good Life written by John Esmonde and Bob Larbey performed by Richard Briers and Felicity Kendal on CD (Abridged)£3.99
Two episodes of the wonderful TV show!
---
---
---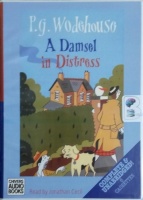 A Damsel in Distress written by P.G. Wodehouse performed by Jonathan Cecil on Cassette (Unabridged)£14.99 - £19.99
Golf-loving American composer George Bevan falls in love with a mysterious young lady who takes refuge in his taxicab one day; when he tracks her down to a romantic rural manor, mistaken identity...
---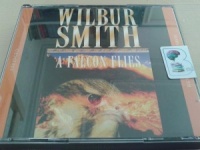 A Falcon Flies written by Wilbur Smith performed by Martin Jarvis on CD (Abridged)£4.99 - £8.99
A Falcon Flies is the first bestselling novel in Wilbur Smith's epic tale of Africa, The Ballantyne Novels. In search of a father they barely remember, Zouga and Dr Robyn Ballantyne board Mungo St John's magnificent clipper to speed them to Africa.
---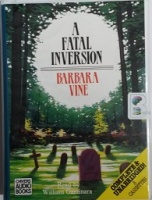 A Fatal Inversion written by Ruth Rendell as Barbara Vine performed by William Gaminara on Cassette (Unabridged)£14.99
A Fatal Inversion - a classic thriller from the queen of crime Barbara Vine An absolute winner ... a gripping read from start to end' Daily Mail Brilliant. Vine has the kind of near-Victorian narrative drive ... that compels a reader to go on turning the pages' Sunday Times.
---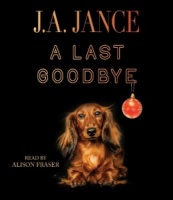 A Last Goodbye written by J.A. Jance performed by Alison Fraser on CD (Unabridged)£6.99
Ali Reynolds is finally getting married to her longtime love B. Simpson. They wanted a simple Christmas Eve wedding, but nothing is ever simple with Ali.
---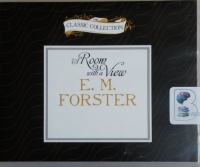 A Room With A View written by E.M. Forster performed by Wanda McCaddon on CD (Unabridged)£14.99
A classic romance and social critique by the acclaimed author of Howard's End andA Passage to India Originally published in 1908, A Room with a View was one of E. M. Forster's earliest works and today has become one of his most famous. Set in Florence, Italy, and Surrey, England, this accomplished and...
---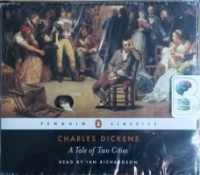 A Tale of Two Cities written by Charles Dickens performed by Ian Richardson on CD (Abridged)£5.99 - £9.99
After 18 years as a political prisoner in the Bastille the aging Dr Manette is finally released and reunited with his daughter in England.
---
---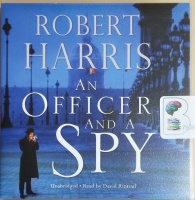 An Officer and a Spy written by Robert Harris performed by David Rintoul on CD (Unabridged)£9.99
They lied to protect their country. He told the truth to save it. A gripping historical thriller from the bestselling author of FATHERLAND. January 1895. On a freezing morning in the heart of Paris, an army officer, Georges Picquart, witnesses a convicted spy, Captain Alfred Dreyfus, being publicly humiliated in front..
---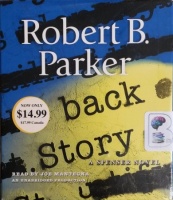 Back Story - A Spencer Novel written by Robert B. Parker performed by Joe Mantegna on CD (Unabridged)£9.99
Renaissance man Spenser - he of the acerbic social commentary, the gourmet cookery, and the steely abs - turns his considerable talents to the unraveling of a thirty-year-old murder mystery. During a 1974 holdup in a Boston bank by a revolutionary group calling itself the Dread Scott Brigade, Emily Gordon, a...
---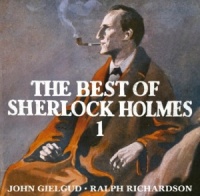 Best of Sherlock Holmes: v. 1 written by Arthur Conan Doyle performed by Sir John Gielgud and Sir Ralph Richardson on CD (Abridged)£6.99
A Genius Performance by Ralph Richardson and John Gielgud!
Recognised as the ultimate dramatisation of Conan Doyle's famous stories, these recordings have been acclaimed since their reissue by Hodder Headline Audiobooks in 1994.
---
---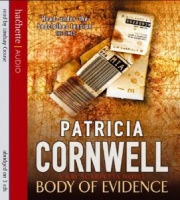 Body of Evidence written by Patricia Cornwell performed by Lindsay Crouse on CD (Abridged)£9.99
A reclusive writer is dead. And her final manuscript has disappeared ...Someone is stalking Beryl Madison.
New In October 2018 Part 3
(in alphabetical order)
3 Para - Afghanistan, Summer 2006. This is War. written by Patrick Bishop performed by Christian Rodska on CD (Abridged)£9.99

Afghanistan, Summer 2006. This is war. Afghanistan in the summer of 2006. In blazing heat in remote outposts the 3 Para battlegroup is pitted against a stubborn enemy who keep on coming. Until now, the full story of what happened there has not been told. This is it.

A Christmas Carol written by Charles Dickens performed by Martin Jarvis on CD (Abridged)£14.99

Christmas would not be the same without the most famous Christmas story ever written. A Christmas Carol in Prose, Being a Ghost Story of Christmas, commonly shortened to A Christmas Carol, is a true classic. Its central character, Ebeneezer Scrooge, is the meanest, most miserly and...

All Quiet on the Western Front written by Erich Maria Remarque performed by Tom Lawrence on CD (Unabridged)£24.99

The story is told by a young 'unknown soldier' in the trenches of Flanders during the First World War. Through his eyes we see all the realities of war; under fire, on patrol, waiting in the trenches, at home on leave, and in hospitals and dressing stations. Although there are vividly described incidents...

Behold, Here's Poison written by Georgette Heyer performed by Ulli Birve on CD (Unabridged)£29.99

It's no ordinary morning at the Poplars – the master is found dead in his bed, and it seems his high blood pressure was not the cause. When an autopsy reveals a sinister poison, it's up to the quietly resourceful Inspector Hannasyde to catch the murderer in time to spare the next victim.

Bleeding Through - A Rachel Goddard Mystery written by Sandra Parshall performed by Tavia Gilbert on MP3 CD (Unabridged)£24.99

When veterinarian Rachel Goddard and Deputy Sheriff Tom Bridger take teenagers on an outing to clean up roadside trash in rural Mason County, Virginia, they make a grisly discovery: the plastic-wrapped body of a young woman. One teen peers at the face through the plastic and screams.

Blood Hunt written by Ian Rankin performed by Steven Pacey on CD (Unabridged)£39.99

It begins with a phone call. Gordon Reeve's brother has been found dead in his car in San Diego - the car was locked from the inside, a gun in his hand. In the US to identify the body Gordon comes to realise that his brother has in fact been murdered. What's more, it is soon obvious that his own life is in danger.

Confessions of an English Opium-Eater written by Thomas De Quincey performed by Gunnar Cauthery on CD (Unabridged)£19.99

Confessions of an English Opium-Eater, Thomas De Quincey's best-known work, is an account of his early life and opium addiction, in prose that is by turns witty, conversational, and nightmarish. The Confessions involve the listener in De Quincey's childhood and schooling, describing in detail his...

Dawn of the Dead written by George A. Romero and Susanna Sparrow performed by Christopher Ragland on MP3 CD (Unabridged)£4.99

When there is no more room in hell, the dead will walk the Earth. George A. Romero's iconic film and novel terrified generations. Now Dawn of the Dead is back to terrify once more. The world is being devastated by zombies. No one knows how far they have spread, or how to stop them.

Great Scientists and their Discoveries written by David Angus performed by Clare Corbett and Benjamin Soames on CD (Abridged)£4.99

How did the great scientists make their remarkable discoveries? And what kind of men were they? This companion volume to "Inventors and their Inventions" introduces the work of 10 men to younger readers, and range from the world of Ancient Greece to the 20th century discovery of DNA.

Invisible written by Paul Auster performed by Paul Auster on CD (Unabridged)£8.99 - £9.99

Sinuously constructed in four interlocking parts, Invisible opens in New York City in the spring of 1967 when twenty-year-old Adam Walker, an aspiring poet and student at Columbia University meets the enigmatic Frenchman Rudolf Born, and his silent and seductive girlfriend Margot.

John Ilhan - A Crazy Life written by Stephen Dabkowski and Annie Reid performed by Adrian Mulraney on CD (Unabridged)£9.99

John Ilhan: A Crazy Life tells the fascinating story of John Ilhan - a working-class immigrant who overcame incredible odds to become one of the richest men in Australia. Founder of the phenomenally successful mobile telephone company Crazy John's, Ilhan tragically passed away in 2007 at the age of 42.

Little Dorrit written by Charles Dickens performed by Anton Lesser on CD (Abridged)£24.99

In Little Dorrit, Charles Dickens created one of his most penetrating satires on the weaknesses of government in the Victorian era. He chose Marshalsea debtors prison as the setting, where his own father had been imprisoned. The story revolves around a complex mystery involving conspiracy... Naxos

Little Lord Fauntleroy written by Frances Hodgson Burnett performed by Donada Peters on MP3 CD (Unabridged)£29.99

Young Cedric Errol lives in poverty in New York with his mother. When his father, who was disinherited for marrying an American, dies, Cedric is summoned to his grandfather's English estate. Although the old Earl has planned to transform the boy into a docile, traditional lord, it is Little Lord Fauntleroy...

Millennium People written by J.G. Ballard performed by David Rintoul on CD (Unabridged)£19.99

Millennium People tells the story of David Markham, a psychologist who is searching for the truth behind a bomb that exploded on a Heathrow baggage carousel, killing his ex?wife. Infiltrating a shadowy protest group responsible for her death, David finds himself succumbing to the charismatic...

On the Genealogy of Morals written by Friedrich Nietzsche performed by Duncan Steen on CD (Unabridged)£14.99 - £19.99

We are going back to our brain-food roots with this title. This brilliant work will make you think and do the world of good to all our brains! This is one of the most accessible of Nietzsche's works. It was published in 1887, a year after Beyond Good and Evil, and he intended it to be a continuation ...

One Fifth Avenue written by Candace Bushnell performed by Carrington MacDuffie on CD (Unabridged)£24.99

One Fifth Avenue is THE building - the choicest, the hottest, with all the best people. Within its luxuriously thick walls the lives of New York City's elite play out. There is Schiffer Diamond, an over-forty actress who had given up making movies and moved to Europe, until the call to come home...

One Soldier's Story - A Memoir written by Bob Dole performed by Paul Hecht and Cynthia Darlowe on CD (Abridged)£4.99

Before he became one of America's most respected statesmen, Bob Dole was an average citizen serving heroically for his country. The bravery he showed after suffering near-fatal injuries in the final days of World War II is the stuff of legend. Now, for the first time in his own words, Dole tells the moving...

Relaxation Focus and Memory Training written by Daniel G. Amen MD performed by Daniel G. Amen MD on CD (Unabridged)£9.99

Research at the Amen Clinics verifies that the brain can heal itself at any stage of life - and that we can amplify the process through simple measures. With Relaxation, Focus, and Memory Training, Daniel Amen, MD, provides us with one of the most effective tools he uses with his own patients: a visualization..

Saving Tarboo Creek - One Family's Quest to Heal the Land written by Scott Freeman performed by Mike Chamberlain on CD (Unabridged)£19.99

When the Freeman family decided to restore a damaged creek in Washington's Olympic Peninsula-to transform it from a drainage ditch into a stream that could again nurture salmon-they knew the task would be formidable and the rewards plentiful. In Saving Tarboo Creek, Scott Freeman artfully blends...

Seer - A Prequel to the Mongoliad written by Mark Teppo performed by Luke Daniels on CD (Unabridged)£9.99

When a merchant appears at the Catalonian chapter house of the Shield-Brethren, seeking to hire guards for his caravan, young Andreas is suspicious. Knights with his martial prowess are above protecting mere cargo wagons. Yet Andreas's wanderlust outweighs his concern, and soon the group...

The Betrothed written by Umberto Eco performed by Peter Noble on CD (Unabridged)£9.99

Lorenzo and Lucia, both from peasant families, are planning their wedding. However, after meeting the villainous Don Rodrigo, the couple are forced to flee their village. Their dangerous journey in exile takes them through one of the most dramatic eras in Italian history, filled with war, famine, and plague.

The Bone Triangle - Unspeakable Things written by B.V. Larson performed by Benjamin L. Darcie on CD (Unabridged)£29.99

Beyond the din and dancing lights of the Las Vegas strip, a young woman has mysteriously gone missing. All the facts point to something sinister - even paranormal. Quentin Draith, supernatural crime investigator, is hired to assist. However, the deeper Draith digs, the more otherworldly his...

The Color of Secrets written by Lindsay Ashford performed by Heather Wilds on CD (Unabridged)£14.99

Everyone has secrets, but some can change your life forever.... In the midst of the Second World War, Eva receives the devastating news that her husband is missing and presumed dead. Neither wife nor widow, she lives in a numb state of limbo until, in the heat of an English summer, she meets Bill...

The Essential John Milton - Paradise Lost, Paradise Regained, Shorter Poems, Prose and Biography written by John Milton performed by Anton Lesser, Samantha Bond and Derek Jacobi on CD (Abridged)£29.99

This thoughtful collection of John Milton's finest poetry marks the quarter centenary of the poet's birth in 1608. It is read by several of Britain's foremost classical actors, including Anton Lesser, Samantha Bond and Derek Jacobi. Milton's uncompromising views set him firmly on the side of Cromwell.... Naxos

The Finest Nonsense of Edward Lear written by Edward Lear performed by Derek Jacobi on CD (Unabridged)£9.99

Nearly 150 years since his poetry was first published, Lear's nonsense rhymes are still popular today. In this lively and colourful audiobook recording, Derek Jacobi reads Lear's most famous poems and most fantastic creations, including The Owl and the Pussy-Cat, The Daddy Long-Legs and the Fly,

The Golden Notebook written by Doris Lessing performed by Juliet Stevenson on CD (Unabridged)£49.99

One of the most important books of the growing feminist movement of the 1950s, it was brought to a wider public by the Nobel Prize award to Doris Lessing in 2007. Authoress Anna Wulf attempts to overcome writers block by writing a comprehensive golden notebook which draws together...

The Happy Prince and Other Stories written by Oscar Wilde performed by Anton Lesser on CD (Abridged)£9.99 - £14.99

These fantasies and true-to-life fables were created by Oscar Wilde for his own sons. Here is the tale of the Prince who is not as happy as he seems, of the Selfish Giant who learns how to love children, and of the Star-Child who suffers bitter trials when he rejects his parents. Naxos

The Infinite - The Sequel to Gates of Tread and Stone written by Lori M. Lee performed by Jessica Almasy on CD (Unabridged)£14.99

The walls of Ninurta keep its citizens safe. Kai always believed the only danger to the city came from within. Now, with a rebel force threatening the fragile government, the walls have become more of a prison than ever. To make matters worse, as Avan explores his new identity as an Infinite...

The Invisible Man written by H.G. Wells performed by Daniel Philpott on CD (Unabridged)£24.99

A mysterious man wrapped in bandages, wearing large goggles and a hat pulled tightly down over his face arrives at the small town of Iping. A series of strange, inexplicable events are traced back to the newcomer, and it soon becomes clear that appearances are deceiving.

The Knife of Never Letting Go written by Patrick Ness performed by Nick Podehl on CD (Unabridged)£9.99 - £14.99

Todd Hewitt is the only boy in a town of men. Ever since the settlers were infected with the Noise germ, Todd can hear everything the men think, and they hear everything he thinks. Todd is just a month away from becoming a man, but in the midst of the cacophony, he knows that the town is hiding...

The Lessons of Ubantu written by Mark Mathabane performed by JD Jackson on MP3 CD (Unabridged)£29.99

Mark Mathabane touched the hearts of millions with his sensational memoir, Kaffir Boy,. A book highly-praised by Oprah and President Clinton for inspiring hope, Kaffir Boy described the effects of South Africa's system of legalized racism and oppression on black lives in vivid prose.

The Serpent's Shadow written by Mercedes Lackey performed by Michelle Ford on CD (Unabridged)£14.99

From the magical mysteries of India to the gaslit streets of Victorian London, Mercedes Lackey's unique departure from her Valdemar series follows a young woman doctor as she searches for the secret behind the sorcery in her blood.

The Tell-Tale Brain - A Neuroscientist's Quest for What Makes Us Human written by V.S. Ramachandran performed by David Drummond on CD (Unabridged)£29.99

V. S. Ramachandran is at the forefront of his field-so much so that Richard Dawkins dubbed him the "Marco Polo of neuroscience." Now, in a major new work, Ramachandran sets his sights on the mystery of human uniqueness. Taking us to the frontiers of neurology, he reveals what baffling...

Where the Road Takes Me written by Jay McLean performed by Nick Podehl and Laura Hamilton on CD (Unabridged)£14.99

Chloe has one plan for the future, and one plan only: the road. She's made a promise to herself: don't let anyone in, and don't let anyone love her. She's learned the hard way what happens if she breaks her rules. So she's focused on being invisible and waiting until she can set out on the road--her dream..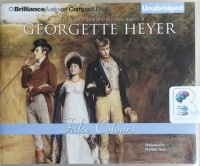 False Colours written by Georgette Heyer performed by Phyllida Nash on CD (Unabridged)£24.99
The honourable Christopher Fancot, on leave from the Diplomatic Service in the summer of 1817, is startled to find his entrancing but incorrigibly extravagant mother on the brink of financial and social ruin - and more than alarmed that his identical twin, Evelyn, Earl of Denville, has disappeared ...
---
---
---
---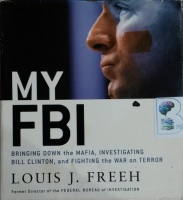 My FBI - Bringing Down the Mafia, Investigating Bill Clinton and Fighting the War on Terror written by Louis J. Freeh performed by Adam Grupper on CD (Abridged)£14.99
Louis Freeh led the Federal Bureau of Investigation from 1993 to 2001, through some of the most tumultuous times in its long history. This is the story of a life in law enforcement and of one man's determined struggle to strengthen and reform the FBI while ensuring its freedom from political interference.
---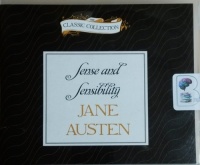 Sense and Sensibility written by Jane Austen performed by Susannah Harker on CD (Unabridged)£24.99
The discreet Elinor (Sense) and the romantic and reckless Marianne (Sensibility) find the course of true love full of brambles and disillusionment. Their neighborhood is populated with characters cut in the unique Austen mold.
---
---
---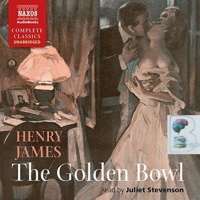 The Golden Bowl written by Henry James performed by Juliet Stevenson on CD (Unabridged)£79.99
Wealthy Maggie Verver has everything she could ever ask for - except for a husband, and a title. While in Italy, acquiring art for his museum back in the states, Maggie's millionaire father Adam decides to remedy this and acquire a husband for Maggie. Enter Prince Amerigo, of a titled, but now poor, aristocratic...
---
The Mimic Men written by V.S. Naipaul performed by Sam Dastor on CD (Unabridged)£19.99
Former government minister Ralph Singh is the perpetual outsider: displaced, disillusioned and now living in exile, Ralph reflects on his earlier life and the searing effects of colonialism. Ralph's constant estrangement sees him ever attempting to fit into various communities, only to find home in more transient...
---
---
---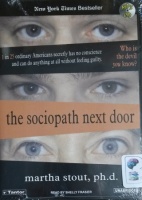 The Sociopath Next Door written by Martha Stout PhD performed by Shelly Frasier on MP3 CD (Unabridged)£24.99
Who is the devil you know?Is it your lying, cheating ex-husband?Your sadistic high school gym teacher?Your boss who loves to humiliate people in meetings?The colleague who stole your idea and passed it off as her own?In the pages of The Sociopath Next Door, you will realize that your ex was not just...
---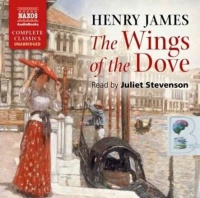 The Wings of the Dove written by Henry James performed by Juliet Stevenson on CD (Unabridged)£69.99
Milly Theale is a young, beautiful and fabulously wealthy American. When she arrives in London and meets the equally beautiful but impoverished Kate Croy, they form an intimate friendship. But nothing is as it seems; materialism, romance, self-delusion and ultimately fatal illness insidiously contaminate ...
---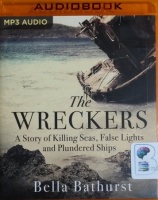 The Wreckers - A Story of Killing Seas, False Lights and Plundered Ships written by Bella Bathurst performed by Rebecca Crankshaw on MP3 CD (Unabridged)£14.99
From the best-selling author of The Lightouse Stevensons, a gripping history of the drama and danger of wrecking since the 18th-century - and the often grisly ingenuity of British wreckers, scavengers of the sea. A fine wreck has always represented sport, pleasure, treasure and, in many cases, the difference...
---