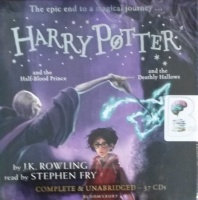 Harry Potter Collection Part 3 - Books 6 and 7 written by J.K. Rowling performed by Stephen Fry on CD (Unabridged)£39.99 - £59.99
Witches and wizards unite as you join the Battle of Hogwarts! Complete the entire series of J.K. Rowling's Harry Potter stories with this enchanting audiobook collection. The 37 CDs cover The Half-Blood Prince and The Deathly Hallows and find Dark Magic rising. Will Harry be able to summon the courage (and the...
---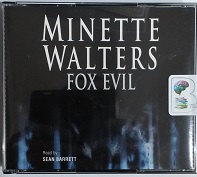 Fox Evil written by Minette Walters performed by Sean Barrett on CD (Abridged)£4.99 - £6.99
When elderly Ailsa Lockyer-Fox is found dead in her garden, dressed only in night clothes and with blood stains on the ground near her body, the finger of suspicion points at her wealthy, landowning husband, Colonel James Lockyer-Fox.
---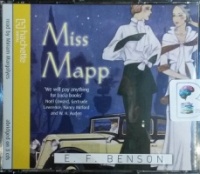 Miss Mapp written by E.F. Benson performed by Miriam Margolyes on CD (Abridged)£4.99
Nothing escapes the snooping opera glasses of Miss Elizabeth Mapp. She whiles away her busy hours observing the small English village of Tilling, and recording the antics in her notebook. But her observations are set to be disrupted by amorous advances of two retired army generals, both vying for her affection.
---
---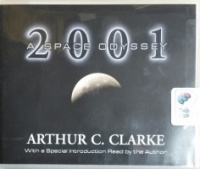 2001 - A Space Odyssey written by Arthur C. Clarke performed by Arthur C. Clarke and Dick Hill on CD (Unabridged)£19.99
It has been more than forty years since the publication of this classic science fiction novel that changed the way we look at the stars and ourselves. From the savannas of Africa at the dawn of mankind to the rings of Saturn as man adventures to the outer rim of our solar system, 2001: A Space Odyssey is a ...
---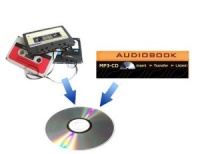 3 Hour Fixed Price Audio Transfer£15.00
This is the fixed price £15 item to be used when ordering conversion of a sub 3 hour Audio Cassette or MP3 CD title.
---
---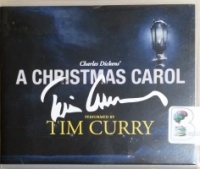 A Christmas Carol written by Charles Dickens performed by Tim Curry on CD (Unabridged)£16.99
This version of Charles Dickens's A Christmas Carol, masterfully narrated by Tim Curry, was available for a limited time last year, and now it's back. This one-of-a-kind performance puts a unique spin on a treasured classic, and served as the inspiration for the exciting new line of Audible Signature Classics...
---
---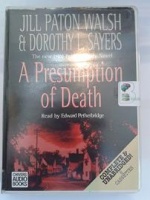 A Presumption of Death written by Jill Paton Walsh and Dorothy L Sayers performed by Edward Petherbridge on Cassette (Unabridged)£29.99 - £39.99
The story opens in 1940. Harriet Vane - now Lady Peter Wimsey - has taken her children to safety in the country. But the war has followed them: glamorous RAF pilots and even more glamorous land-girls scandalise the villagers; the blackout makes the night-time lanes as sinister as the back alleys of London.
---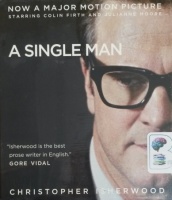 A Single Man written by Christopher Isherwood performed by Simon Prebble on CD (Unabridged)£19.99
Celebrated as a masterpiece from its first publication, A Single Man is the story of George, an English professor in suburban California left heartbroken after the death of his lover, Jim. With devastating clarity and humour, Christopher Isherwood shows George's determination to carry on, evoking the unexpected...
---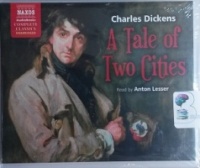 A Tale of Two Cities written by Charles Dickens performed by Anton Lesser on CD (Unabridged)£49.99 - £59.99
It was the best of times and the worst of times'. In one of the most famous openings of any novel, Dickens masterfully presents the turmoil of the French Revolution which is the backdrop for a novel of love, patience, hope and self-sacrifice. It is read by Anton Lesser whose award-winning Dickens... Naxos
---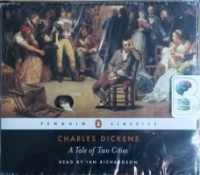 A Tale of Two Cities written by Charles Dickens performed by Ian Richardson on CD (Abridged)£5.99 - £9.99
After 18 years as a political prisoner in the Bastille the aging Dr Manette is finally released and reunited with his daughter in England.
---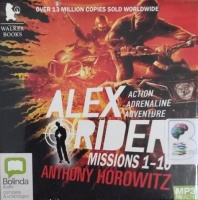 Alex Rider Missions 1 to 10 written by Anthony Horowitz performed by Jonathan Davies on MP3 CD (Unabridged)£29.99
In the number one bestselling series by Anthony Horowitz, 14-year-old Alex Rider is forcibly recruited into the deadly world of espionage and sent on his first mission. But mortal danger is never far away and the reluctant teenage spy soon finds himself in demand again by MI6. The ever popular and explosive...
---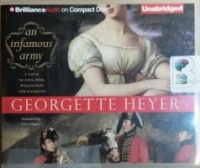 An Infamous Army written by Georgette Heyer performed by Claire Higgins on CD (Unabridged)£24.99 - £34.99
In 1815, beneath the aegis of the Army of Occupation, Brussels is the gayest town in Europe. And the widow Lady Barbara Childe, renowned for being as outrageous as she is beautiful, is at the centre of all that is fashionable and light-hearted. When she meets Charles Audley, dashing aide-de-camp...
---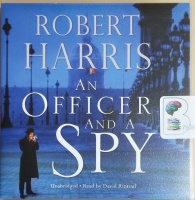 An Officer and a Spy written by Robert Harris performed by David Rintoul on CD (Unabridged)£14.99
They lied to protect their country. He told the truth to save it. A gripping historical thriller from the bestselling author of FATHERLAND. January 1895. On a freezing morning in the heart of Paris, an army officer, Georges Picquart, witnesses a convicted spy, Captain Alfred Dreyfus, being publicly humiliated in front..
---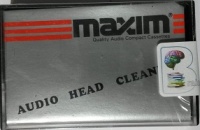 Audio Head Cleaner written by Maxim performed by Maxim on Cassette (Unabridged)£4.99
Very few of us like spending time cleaning. But...... cleaning the head of your tape player can give impressive results. If you haven't used a head cleaner for a significant period of time you should introduce it's use slowly. There may well be an accumulation of deposits on the rubber rollers ...
---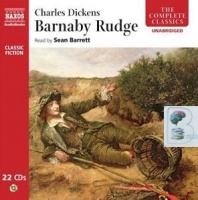 Barnaby Rudge written by Charles Dickens performed by Sean Barrett on CD (Unabridged)£40.00 - £69.99
Dickens' first historical novel is set in 1780s England at the time of the Gordon Riots. In a case of mistaken identification, Barnaby Rudge, a pale half-wit with long red hair who dresses all in green and carries a large raven on his back, is arrested as the leader of a mob of anti-Catholic rioters. Naxos
---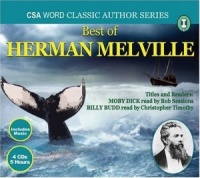 Best of Herman Melville written by Herman Melville performed by Bob Sessions and Christopher Timothy on CD (Abridged)£6.99
This set includes Billy Budd and Moby Dick (abriged)
---
New In October 2018 Part 1
(in alphabetical order)
A Perfect Universe - Ten Stories written by Scott O'Connor performed by Bronson Pinchot and Therese Plummer on CD (Unabridged)£19.99

Scott O'Connor's novels have been hailed as "astonishing" (Library Journal), and "so insistently stirring, you want to lean in close to catch every word" (The New York Times Book Review). Now, from the author of Untouchable and Half World comes A Perfect Universe, a piercingly emotional cycle...

Blood of the Demon written by Diana Rowland performed by Liv Anderson on MP3 CD (Unabridged)£14.99

Between heaven and hell, man and demon, she's about to face the one thing she may not be able to survive. Welcome to the world of Kara Gillian, a cop with a gift. Not only does she have the power of "othersight" to see what most people can't even imagine, but she's become the exclusive ...

Business Stripped Bare written by Richard Branson performed by Adrian Mulraney on MP3 CD (Unabridged)£19.99

From its creation as a mail-order record company to the literal launch of Virgin Galactic, today Virgin is one of the premier 'way-of-life' brands in the world, trusted and enjoyed by many millions of people. In Business Stripped Bare, Sir Richard Branson shares the inside track on his life in business and...

Dragon Hunters - The Chronicles of The Exile written by Marc Turner performed by Oliver Wyman on MP3 CD (Unabridged)£14.99

Once a year the Dragon Gate is raised to let a fabled beast pass into the Sabian Sea. There, the dragon will be hunted by the Storm Lords, a fellowship of powerful water-mages. Emira Imerle Polivar is coming to the end of her tenure as their leader and has no intention of standing down.

Faro's Daughter written by Georgette Heyer performed by Laura Paton on CD (Abridged)£11.99 - £19.99

Fiery, strong-willed Deb Grantham, who runs a gaming house with her aunt, is hardly the perfect wife for the young and naïve Lord Mablethorpe. His lordship's family are scandalised that he proposes to marry one of faro's daughters', and his cousin the proud, wealthy Max Ravenscar....

Ghostly Terror! written by Various Horror Authors performed by Andrew Sachs, Laurel Lefkow and Steven Pacey on MP3 CD (Unabridged)£14.99

Three classic tales from the golden age of the ghost story, read by Andrew Sachs, Laurel Lefkow and Steven Pacey. 1. Canon Alberic's Scrapbook by M.R. James 2. The Yellow Wallpaper by Charlotte Perkins Gilman 3. The Beast with Five Fingers by W.F. Harvey ...

Halo written by Alexandra Adornetto performed by Alexandra Adornetto on MP3 CD (Unabridged)£9.99

Nothing much happens in the sleepy town of Venus Cove. But everything changes when three angels, Ivy, Bethany and Gabriel are sent from heaven to protect the town against the gathering forces of darkness. They work hard to conceal their true identity and, most of all, their wings.

Hitler Saved My Life written by Jim Riswold performed by Jeffrey Kafer on MP3 CD (Unabridged)£9.99

Warning: This book makes jokes about the Third Reich, the Reign of Terror, World War I, cancer, Millard Fillmore, and Chernobyl. Advertising legend Jim Riswold is a big f---ing deal. Ask him, he'll tell you. But when Riswold is stricken with leukemia and prostate cancer (a two-fer!), the freewheeling...

Hitlerland - American Eyewitnesses to the Nazi Rise to Power written by Andrew Nagorski performed by Robert Fass on MP3 CD (Unabridged)£14.99

Hitler's rise to power, Germany's march to the abyss, as seen through the eyes of Americans-diplomats, military, expats, visiting authors, Olympic athletes-who watched horrified and up close. By tapping a rich vein of personal testimonies, Hitlerland offers a gripping narrative full of surprising...

Hopeless written by Colleen Hoover performed by Angela Goethals on MP3 CD (Unabridged)£14.99

Would you rather know a truth that makes you feel hopeless, or keep believing the lies? Beloved and bestselling author Colleen Hoover returns with the spellbinding story of two young people with devastating pasts who embark on a passionate, intriguing journey to discover the lessons of life....

House - The Only Way Out is In written by Frank Peretti and Ted Dekker performed by Frank Peretti on MP3 CD (Unabridged)£19.99

From the minds of multi-million selling suspense authors (Peretti & Dekker) comes House - an epic supernatural thriller that gives a new meaning to the phrase "haunted house." Two couples vacationing in Alabama are pursued by a maniac killer who lures them to a vacant house which won't let them leave.

Lady Lollipop written by Dick King-Smith performed by Phyllis Logan on MP3 CD (Unabridged)£9.99

Lollipop is no ordinary pig. According to her young owner Johnny Skinner, she's the cleverest pig in the whole kingdom. When people stare into Lollipop's eyes, it seems to change them for the better. But will Lollipop win over spoilt Princess Penelope?

Liar, Liar written by Gary Paulsen performed by Joshua Swanson on CD (Unabridged)£9.99

Fourteen-year-old Kevin is very good at lying and doing so makes life easier, but when he finds himself in big trouble with his friends, family, and teachers, he must find a way to end his lies forever.

Loyalty in Death written by J.D. Robb performed by Susan Ericksen on MP3 CD (Unabridged)£9.99

Eve Dallas Returns to Face Her Most Ingenious Foe - a "Secret Admirer" Who Taunts Her With Letters . . . And Kills Without MercyAn unknown bomber is stalking New York City. He is sending Eve Dallas taunting letters promising to wreak mass terror and destruction among the "corrupt masses."

Mars - Our Future on the Red Planet written by Leonard David performed by Andrew Reilly on CD (Unabridged)£19.99

An inspiring exploration of the establishment of humans on Mars - tying into the National Geographic television documentary series Mars. The next frontier in space exploration is Mars, the Red Planet - and human habitation of Mars isn't much farther off.

Miss Mapp written by E.F. Benson performed by Miriam Margolyes on CD (Abridged)£4.99

Nothing escapes the snooping opera glasses of Miss Elizabeth Mapp. She whiles away her busy hours observing the small English village of Tilling, and recording the antics in her notebook. But her observations are set to be disrupted by amorous advances of two retired army generals, both vying for her affection.

Monkey written by Wu Ch'eng-en performed by Kenneth Williams on CD (Unabridged)£39.99

Considered one of China's great classical novels, Wu Ch'eng-en's Monkey (also known as Journey to the West) is a riveting adventure story about a priest's quest to obtain holy Buddhist scriptures for the Tang emperor. Joining him on this rollicking journey: Sandy, Pigsy and the mischievous Monkey King,

Nick and the Glimmung written by Philip K. Dick performed by Nick Podehl on MP3 CD (Unabridged)£9.99

Nick has a problem. He has a cat named Horace, and cats are quite illegal on Earth. In fact all pets are illegal on Earth, and Horace has been reported to the anti-pet man. The only way for Nick and his family to keep Horace is to emigrate to Plowman's Planet.

Night and Day written by Virginia Woolf performed by Juliet Stevenson on CD (Unabridged)£59.99

Written before she began her experiments in the writing of fiction, Virginia Woolf's second novel, Night and Day, is a story about a group of young people trying to discover what it means to fall in love. It asks all the big questions: What does it mean to fall in love? Does marriage grant happiness?

Not Perfect written by Elizabeth LaBan performed by Amy McFadden on MP3 CD (Unabridged)£14.99

From Elizabeth LaBan, the acclaimed author of The Restaurant Critic's Wife, comes a captivating and very funny novel about a wife and mother's fall from grace, and why keeping up appearances is not her biggest secret. Tabitha Brewer wakes up one morning to find her husband gone, leaving her no...

Optimize - How to Attract and Engage More Customers... written by Lee Odden performed by JD Hart on MP3 CD (Unabridged)£14.99

Attract, engage, and inspire your customers with an "Optimize and Socialize" content marketing strategy. Optimize is designed to give readers a practical approach to integrating search and social media optimization with content marketing to boost relevance, visibility, and customer engagement.

Orbs Part 4 - Exodus written by Nicholas Sansbury Smith and Anthony J Melchiorri performed by Bronson Pinchot on CD (Unabridged)£24.99

At the end of the world, who will escape? Operation Redemption, the final desperate mission in taking back the planet from the Organics has failed. Captain Rick Noble and his soldiers have been captured and imprisoned on an alien ship. But not all is lost.

Paradox Bound written by Peter Clines performed by Ray Porter on MP3 CD (Unabridged)£29.99

Nothing ever changes in Sanders. The town's still got a video store, for God's sake. So why doesn't Eli Teague want to leave? Not that he'd ever admit it, but maybe he's been waiting - waiting for the traveler to come back. The one who's roared into his life twice before, pausing just long enough...

Paris (Spanish) written by Florencia Bonelli performed by Martin Untrojb on MP3 CD (Unabridged)£9.99

En la primera entrega de la trilogía Caballo de fuego, París se convierte en el escenario de una historia de amor entre un señor de la guerra y una cirujana pediátrica que lucha por la paz. Él es un señor de la guerra. Ella una luchadora por la paz. Eliah Al-Saud es un hombre excéntrico y poderoso,

Seven Years to Sin written by Sylvia Day performed by Fiona Underwood on MP3 CD (Unabridged)£9.99

Seven years ago, on the eve of her wedding, young Lady Jessica Sheffield witnessed a scandalous seduction by the roguish Alistair Caulfield. But after years of serene but unfulfilling marriage, she still cannot free her dreams of this illicit liaison.

Silver Birch, Blood Moon written by Various Fantasy Authors performed by Jo Howarth on MP3 CD (Unabridged)£14.99

The four previous volumes in Ellen Datlow and Terri Windling's anthology series of fairly tales retold with a distinctively modern edge have been hailded by reviewers as "brilliant", "provocative", and "disturbing". In this triumphant new collection of original fiction, 21 of today's leading writers spin ...

Sofa, So Good! Me Life Story written by Scarlett Moffatt performed by Scarlett Moffatt on MP3 CD (Unabridged)£9.99

A hilarious and touching look at the life of Scarlett Moffatt so far, in her own honest words, as always.... Chatty, authentic, honest, down to earth...Scarlett Moffatt, the beloved Gogglebox breakout star, has had a meteoric rise onto our screens. After charming the viewing public with her classic and witty....

Stories I Tell Myself - Growing Up with Hunter S. Thompson written by Juan F. Thompson performed by Juan F. Thompson on MP3 CD (Unabridged)£14.99

Hunter S. Thompson, "smart hillbilly"; boy of the South; born and bred in Louisville, Kentucky; son of an insurance salesman and a stay-at-home mom; public school-educated; jailed at 17 on a bogus petty robbery charge; member of the US Air Force (airman second class); copy boy for Time;

The Crow - The Third Book of Pellinor written by Alison Croggon performed by Colin Moody on MP3 CD (Unabridged)£14.99

As this enthralling epic nears its climax, the young heroine's brother discovers his own hidden gift - and the role he must play in battling the Dark. Hem is a weary orphan whose struggle for survival ends when he is reunited with his lost sister, Maerad. But Maerad has a destiny to fulfill, and Hem is sent....

The Finest Nonsense of Edward Lear written by Edward Lear performed by Derek Jacobi on CD (Unabridged)£14.99

Nearly 150 years since his poetry was first published, Lear's nonsense rhymes are still popular today. In this lively and colourful audiobook recording, Derek Jacobi reads Lear's most famous poems and most fantastic creations, including The Owl and the Pussy-Cat, The Daddy Long-Legs and the Fly,

The Forsaken Throne written by Jeff Wheeler performed by Kate Rudd on MP3 CD (Unabridged)£9.99

In the thrilling conclusion to the Wall Street Journal bestselling Kingfountain Series, a conflicted champion must navigate a treacherous world to secure the peace. A devastating disaster has left the Forbidden Court in ashes, its fountains destroyed, and its magic at risk.

The Frozen Woman written by Jon Michelet performed by Sean Barrett on CD (Unabridged)£19.99

A lavish and riveting thriller from one of Norway's foremost crime writers. A frozen body, a murdered biker and a lawyer with nothing left to lose. In the depths of the Norwegian winter, a woman's frozen corpse is discovered in the garden of a notorious ex-lawyer, Vilhelm Thygesen.

The Frozen Woman written by Jon Michelet performed by Sean Barrett on MP3 CD (Unabridged)£14.99

In the depths of a Norwegian winter Vilhelm Thygesen discovers a frozen young woman in his garden. She has been stabbed to death. A well-known left-wing lawyer and no friend of the police, Thygesen is now 63, given to wearing designer clothes and taking life easy.

The God Engines written by John Scalzi performed by Christopher Lane on MP3 CD (Unabridged)£9.99

Captain Ean Tephe is a man of faith, whose allegiance to his lord and to his ship is uncontested. The Bishopry Militant knows this - and so, when it needs a ship and crew to undertake a secret, sacred mission to a hidden land, Tephe is the captain to whom the task is given.

The House by the River written by Lena Manta performed by Courtney Patterson on MP3 CD (Unabridged)£19.99

The first novel by acclaimed Greek writer Lena Manta to appear in English translation, The House by the River is an intimate, emotionally powerful saga following five young women as they realize that no matter the men they choose, the careers they pursue, or the children they raise, the only constant..

The Innocence of Father Brown - Volume 2 written by G.K. Chesterton performed by David Timson on CD (Unabridged)£14.99

Here are the six final stories from The Innocence of Father Brown relating the crime-solving adventures of a rather unconventional detective. Having accumulated wisdom and empathy from years of listening to the dark confessions of his parishioners, Father Brown is able to solve mysteries... Naxos

The Lemon Table - Stories written by Julian Barnes performed by Prunella Scales on MP3 CD (Unabridged)£19.99

In a collection that is wise, funny, clever and moving, Julian Barnes has created characters whose passions and longings are made all the stronger by the knowledge that, for them, time is almost at an end. The stories included are: A Short History of Hairdressing' The Story of Mats Israelson'...

The Lodger written by Louisa Treger performed by Helen Lloyd on MP3 CD (Unabridged)£19.99

Dorothy Richardson is existing just above the poverty line, doing secretarial work at a dentist's office and living in a seedy boarding house in Bloomsbury, when she is invited to spend the weekend with a childhood friend. Jane has recently married a writer who is hovering on the brink of fame.

The Man Who Would Be King written by Rudyard Kipling performed by Fred Williams on MP3 CD (Unabridged)£29.99

This collection brings together seventeen of Kipling's early stories, written between 1885 and 1888, when he was working as a journalist in India.

The Man Who Would Be King written by Rudyard Kipling performed by Sean Barrett on CD (Unabridged)£34.99

In a remote part of 19th-century Afghanistan, two British adventurers pursue their ambition to rule an empire. Using betrayal, threats and guns they win the respect of a primitive tribe and become worshiped as Gods, until one day they draw blood and the game is up. Naxos

The Princess Diarist written by Carrie Fisher performed by Carrie Fisher on CD (Unabridged)£24.99 - £29.99

The best-selling author of Postcards From the Edge and Hollywood icon best known for her Star Wars role shares interconnected essays exploring her life as the child of Tinseltown royalty, adventures on the sets of Star Wars and struggles with bipolar disorder.

The Watergate - Inside America's Most Infamous Address written by Joseph Rodota performed by Bronson Pinchot on CD (Unabridged)£49.99

In the vein of The Residence and This Town, this absorbing history features a remarkable cast of politicians, journalists, socialites and spies who made the Watergate the most famousand some say infamousprivate address in Washington Opened in 1965 and located along the Potomac River ...

Trueman Talks - The Last Recording of 'Fiery Fred' written by Harry Gration performed by Fred Trueman and Dickie Bird on CD (Unabridged)£9.99

In this, his last recording, the late, great Fred Trueman talks about cricket and life in the Dales in his own unique style. Harry Gration presents this rare archive footage and introduces some of his own favourite interviews with 'Fiery Fred' from down the years.

Virtually Human - The Promise and Peril of Digital Immortality written by Martine Rothblatt PhD performed by Laural Merlington and Jeff Cummings on MP3 CD (Unabridged)£14.99

Rothblatt conveys a profound understanding of how close we are to achieving a full simulation of the human brain via software and computer technology in clear, positive language, and raises numerous ethical and moral questions we absolutely need to address now, before the technology...

Who's Afraid of the Big Bad Dragon? written by Yong Zhao performed by Emily Zeller on MP3 CD (Unabridged)£14.99

The secrets behind China's extraordinary educational system - good, bad, and ugly. Chinese students' consistently stunning performance on the international PISA exams - where they outscore students of all other nations in math, reading, and science - have positioned China as a world ...

Yellow written by Megan Jacobson performed by Marny Kennedy on MP3 CD (Unabridged)£9.99

If 14-year-old Kirra is having a mid-life crisis now, then it doesn't bode well for her life expectancy. Her so-called friends bully her, whatever semblance of a mother she had has been drowned at the bottom of a gin bottle ever since her dad left them for another woman, and now a teenage ghost is ....
---
---
Dillinger written by Jack Higgins performed by Dick Hill on CD (Unabridged)£39.99
The dramatic final moments of the legendary outlaw's career - retold by the world's master storyteller, Jack Higgins. Early March 1934, America's most notorious criminal makes his spectacular escape from Lake County Jail, Indiana. Three months later, John Dillinger, the last American outlaw, is gunned down..
---
---
---
---
---
---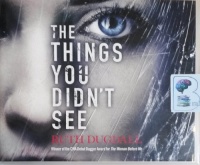 The Things You Didn't See written by Ruth Dugdall performed by Elizabeth Knowelden on CD (Unabridged)£39.99
Her instincts are telling her something isn't right... On a chilly morning in rural Suffolk, Cassandra Hawke is woken by a gunshot. Her mother is clinging on to her life, the weapon still lying nearby. Everyone thinks it's attempted suicide - but none of it makes any sense to Cass. She's certain there's more to it than...
---
---
---
---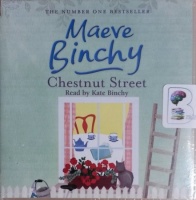 Chestnut Street written by Maeve Binchy performed by Kate Binchy on CD (Unabridged)£19.99
Just round the corner from St Jarlath's Crescent (featured in MINDING FRANKIE) is Chestnut Street. Here, the lives of the residents are revealed in Maeve Binchy's wonderfully compelling tales: Bucket Maguire, the window cleaner, who must do more than he bargained for to protect his son. Nessa Byrne...
---
---
---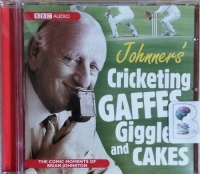 Johnners' Cricketing Gaffes, Giggles and Cakes written by Brian Johnston performed by Brian Johnston on CD (Abridged)£4.99 - £9.99
A compilation of cricketing moments including the letter from William H Tit, the streakers commentaries, the chocolate cake mouthfuls, Johnners numerous scoring mix ups, the resemblance between Fred Trueman and a turnip, cricket for the blind, Jim'll Fix it voiceover, Ned Sherrin interviewing Johnners on his...
---
K-Pax written by Gene Brewer performed by Tom Casaletto on MP3 CD (Unabridged)£39.99
When a man who claims to be from outer space is brought into the Manhattan Institute, the mental ward seems to be just the place for him. However, this patient is unlike anyone psychiatrist Dr. Gene Brewer has met before. Clever, inscrutable and utterly charismatic, Robert Porter calls himself 'prot' and has ...
---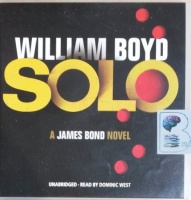 Solo written by William Boyd performed by Dominic West on CD (Unabridged)£14.99
A James Bond novel written by William Boyd. It is 1969 and James Bond is about to go solo, recklessly motivated by revenge. A seasoned veteran of the service, 007 is sent to single-handedly stop a civil war in the small West African nation of Zanzarim. Aided by a beautiful accomplice and hindered by the ...