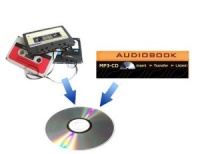 Very Large Fixed Price Audio Transfer Service£40.00
This is the fixed price £40.00 item to be used when ordering conversion of a 10-14 hour Audio Cassette or MP3 CD title.
---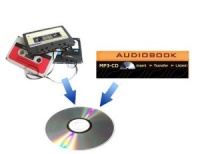 3 Hour Fixed Price Audio Transfer£15.00
This is the fixed price £15 item to be used when ordering conversion of a sub 3 hour Audio Cassette or MP3 CD title.
---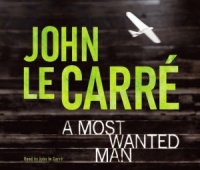 A Most Wanted Man written by John le Carre performed by John le Carre on CD (Abridged)£9.99
A half-starved young Russian man in a long black overcoat is smuggled into Hamburg at dead of night. He has an improbable amount of cash secreted in a purse round his neck. He is a devout Muslim. Or is he? He says his name is Issa.
---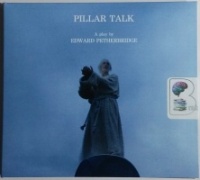 Pillar Talk - A Play written by Edward Petherbridge performed by Edward Petherbridge on CD (Unabridged)£14.99
Exclusive to Brainfood Audiobooks! Esteemed actor Edward (Nicholas Nickleby) Petherbridge uses the story of Symeon Stylites, the 5th century monk who lived on a pillar for thirty-six years, as a framework for an existential inquiry into imagination, belief, doubt, miracles and why one would live 'as I live.'
---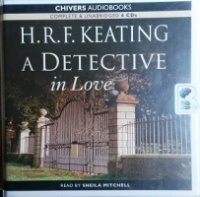 A Detective in Love written by H.R.F. Keating performed by Sheila Mitchell on CD (Unabridged)£9.99 - £14.99
DCI Harriet Martens is nicknamed the Hard Detective. But for Harriet, love proves more dangerous than any of her cases… Britain's number one tennis star, the beautiful Bubbles Xingara, has been murdered in the grounds of her luxurious house.
---
---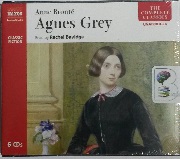 Agnes Grey written by Anne Bronte performed by Rachel Bavidge on CD (Unabridged)£24.99 - £29.99
For all those captivated by the trials of Jane Eyre, Anne Brontës heroine Agnes Grey is the ideal counterpoint. Agnes Grey is widely considered to be the best record of the precarious position of the governess in Victorian society, and the insolence, neglect and dependence that the gentle ....
---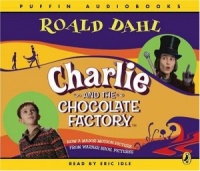 Charlie and the Chocolate Factory written by Roald Dahl performed by Eric Idle on CD (Unabridged)£4.99
This is a special audio edition of Charlie and the Chocolate Factory, read by Eric Idle, which will be published at the same time as the Warner Bros film.
Charlie Bucket thinks he's the luckiest boy alive when he unwraps one of Willy Wonka's Whipple-Scrumptious Fudgemallow Delights to find the last golden ticket.
---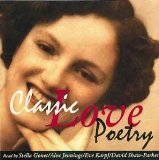 Classic Love Poetry written by Various Famous Poets performed by Various Famous Actors on CD (Abridged)£3.99 - £4.99
From "My True Love Hath My Heart" to September by Ted Hughes - there are 40 poems selected from the last millennia.
All performed by Stella Gonet, David Shaw-Parker, Alex Jennings and Eve Karpf.
---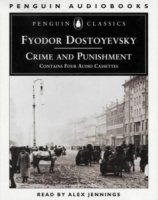 Crime and Punishment written by Fyodor Dostoyevsky performed by Alex Jennings on Cassette (Abridged)£6.99
Crime and Punishment is a novel by the Russian author Fyodor Dostoyevsky. It was first published in the literary journal The Russian Messenger in twelve monthly installments during 1866. It was later published in a single volume.
---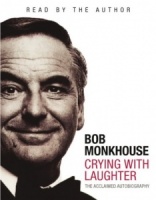 Crying with Laughter written by Bob Monkhouse performed by Bob Monkhouse on Cassette (Abridged)£18.99
Bob Monkhouse has been a star in show business for over 40 years during which time he has known both triumph and tragedy.
His first son was born disabled with cerebral palsy; he has suffered a life-long estrangement from his brother and he was arrested in 1978.
---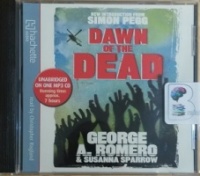 Dawn of the Dead written by George A. Romero and Susanna Sparrow performed by Christopher Ragland on MP3 CD (Unabridged)£4.99
When there is no more room in hell, the dead will walk the Earth. George A. Romero's iconic film and novel terrified generations. Now Dawn of the Dead is back to terrify once more. The world is being devastated by zombies. No one knows how far they have spread, or how to stop them.
---
---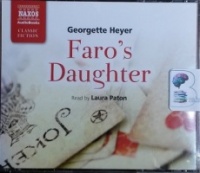 Faro's Daughter written by Georgette Heyer performed by Laura Paton on CD (Abridged)£11.99 - £19.99
Fiery, strong-willed Deb Grantham, who runs a gaming house with her aunt, is hardly the perfect wife for the young and naïve Lord Mablethorpe. His lordship's family are scandalised that he proposes to marry one of faro's daughters', and his cousin the proud, wealthy Max Ravenscar....
---
Five Red Herrings written by Dorothy L. Sayers performed by BBC Full Cast Dramatisation and Ian Carmichael on CD (Abridged)£13.99 - £18.99
A Genius Performance by Ian Carmichael and Cast!
When Sandy Campbell's body is found at the foot of a cliff near the small town of Kircdubright, the local constabulary are convinced that the argumentative painter is a victim of a tragic accident. But when Lord Peter Wimsey turns up, the hunt begins for an ingenious killer. Faced with six men, all of whom have a motive for murder, the aristocratic amateur sleuth must deduce which are the five red herrings and which has blood on his hands.
---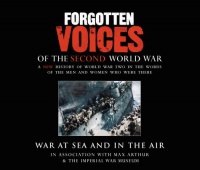 Forgotten Voices of the Second World War - War at Sea and in the Air written by Max Arthur performed by Timothy West and Various Second World War Survivors on CD (Abridged)£6.99
The first British major success of World War two was when Royal Navy forced the preying pocket Battle ship the Graf Spee, to scuttle at sea. Hitler had ordered a blockade of the British Isles and for some months German U-boats and warships caused havoc among allied merchant shipping carrying vital supplies.
New In October 2017 Part 2
(in alphabetical order)
A Christmas Carol written by Charles Dickens performed by Patrick Stewart on Cassette (Abridged)£4.99

A wonderful dramatisation of this classic story. Discover the meanness of Scrooge, a man unable to participate in the joy of Christmas, his cruelty to Bob Cratchit and Tiny Tim, and his eventual redemption after the ghosts of Marley, Christmas Past, Present and Future visit him.

A Dark-Adapted Eye written by Ruth Rendell as Barbara Vine performed by Harriet Walter on Cassette (Unabridged)£14.99

Like most families, they had their secrets... ...and they hid them under a genteelly respectable veneer. No onlooker would guess that prim Vera Hillyard and her beautiful, adored younger sister, Eden, were locked in a dark and bitter combat over one of those secrets.

Angels in the Gloom written by Anne Perry performed by Cornelius Garrett on CD (Unabridged)£24.99

It's March 1916, and Joseph Reavley is on sick leave and finding recovery slow and hard. His sister Hannah is caring for him at home, and it's a delight to them both when Shanley Corcoran, an old friend, comes to visit. Corcoran confides in Joseph that he's come very close to completing an ...

Arthur and George written by Julian Barnes performed by Nigel Anthony and on Cassette (Unabridged)£14.99 - £19.99

Arthur and George grow up worlds and miles apart in late 19th-century Britain: Arthur in shabby-genteel Edinburgh, and George in the vicarage of a small Staffordshire village. Arthur becomes a doctor, and then a writer; George a solicitor in Birmingham.

Audio Repair and Audio Transfer for Customers Own Tapes£35.00

Audio Repair and Audio Transfer of Customer Own Tapes

If you have a damaged audio tape that needs repairing and then transferring to Audio CD this is the service for you.

You should place an order for this item for each tape that requires repair and recording.

Brand New Friend written by Mike Gayle performed by Dave John and on CD (Unabridged)£9.99

When Rob's girlfriend asks him to leave London and live with her in Manchester not only will it mean moving cities and changing the only job he's ever had, it'll also mean leaving behind his best mate in the entire world. Believing that love conquers all and convinced of his ability ....

Callisto written by Torsten Krol performed by Curt Skinner on CD (Unabridged)£9.99

Set in Kansas, described as a fast-paced tale exploring "America's dark heart" and combining everything from terrorists and torture to body parts in the freezer, Callisto is already acclaimed in the UK and in continental Europe, with rights sold in 12 languages and mounting.

Dark Summit written by Nick Heil performed by David Drummond on MP3 CD (Unabridged)£14.99

"A dramatic story, ably and convincingly told . . . A chilling look at the precarious line between success and tragedy."--Kirkus Reviews On May 15, 2006, a young British climber named David Sharp lay dying near the top of Mount Everest while forty other climbers walked past him on their way to the summit.

English Majors - A Comedy Collecion for the Highly Literate written by English Majors performed by Garrison Keillor, Allen Ginsberg, Billy Collins and Calvin Trillin on CD (Abridged)£14.99

You know who you are and here is a double-CD celebrating the secret society of those who, though they may be chauffeuring kids to swim lessons or writing Unix programs or frying cheeseburgers, still could, if need be, write a term paper on the water imagery in 'The Waste Land'.

High Stakes written by Dick Francis performed by Tony Britton on Cassette (Unabridged)£14.99

Steven Scott is relatively new to horses. A successful, wealthy inventor, he takes up horse racing as a hobby – a hobby that soon brings him winner after winner under the inspired guidance of his trainer, Jody Leeds. Currently both their reputations are wrapped up in a beautiful black hurdler named Energise.

Nights of Rain and Stars written by Maeve Binchy performed by Terry Donnelly on Cassette (Unabridged)£19.99

Four strangers, with nothing in common but a need to escape, meet in a Greek taverna high above the small village of Aghia Anna. From Ireland, America, Germany and England, they have each left their homes and their old lives, when a shocking tragedy throws them unexpectedly together.

Scarlet Feather written by Maeve Binchy performed by Kate Binchy on Cassette (Unabridged)£19.99

Cathy Scarlet and Tom Feather have decided to create the best catering company in Dublin. They have the perfect premises, heaps of talent and even a few contacts, but not everyone seems as pleased by the idea of 'Scarlet Feather' as they are. Tom's parents are disappointed that he has turned ...

The Blood Doctor written by Ruth Rendell as Barbara Vine performed by Robert Powell on Cassette (Unabridged)£29.99

The Blood Doctor by Barbara Vine - a crime masterpiece about ambition, obsession and bad blood An outstandingly original book' Sunday Times The current Lord Nanther, experiencing the reform of the House of Lords, embarks on a biography of his great-grandfather, the first Lord Nanther ...

The Blue Bedroom and Other Stories written by Rosamunde Pilcher performed by Lynn Redgrave on CD (Abridged)£24.99

The big bedroom was lovely: all pale, blue and white, satin and muslin, cool and airy, the windows looking out over the garden to the creek. But to fourteen-year-old Emily, beautiful though it was, it was all wrong. Her stepmother's bedroom now: everything changed since her own mother had died.

The Copper Beech written by Maeve Binchy performed by Kate Binchy and on Cassette (Unabridged)£29.99

By the school house at Shancarrig stands a copper beech, its bark scarred with the names and dreams of the pupils who have grown up under its branches. Under Junior Assistant Mistress Maddy Ross's careful gaze the children play, but out of school Maddy's gaze lingers where it shouldn't.

The Diary of a Young Girl - The Definitive Edition written by Anne Frank performed by Helena Bonham Carter on Cassette (Unabridged)£14.99

This diary from the Dutch girl who hid from the Nazis during World War II, offers insights into a life typical of any teenager. It reveals her curiosity about her emerging sexuality, the conflicts with her mother, her passion for Peter, a boy whose family hid with hers, and her acute portraits of her ...

The Hollow Hills written by Mary Stewart performed by Stephen Thorne on Cassette (Unabridged)£19.99

The story of Merlin and the boyhood of Arthur, from his birth to his accession to the throne. It is a picture of an ancestral hero coming to manhood, painfully distinguishing friends from enemies, but never failing to follow his destiny, and all around him the strange figure of Merlin.

The Midden written by Tom Sharpe performed by Simon Callow on Cassette (Abridged)£9.99

When Timothy Bright's stockbroking career goes wrong he turns to gambling to regain his financial losses. Gaining more debts, Timothy is persuaded into a touch of villainy where an encounter with an Australian substance known as Toad precipitates Timothy into the bed of a Chief Constable's wife.

The Mill on the Floss written by George Eliot performed by Laura Patton on CD (Unabridged)£54.99

Maggie Tulliver has two lovers: Philip Wakem, son of her fathers enemy, and Stephen Guest, already promised to her cousin. But the love she wants most in the world is that of her brother Tom. Maggies struggle against her passionate and sensual nature leads her to a deeper understanding and to tragedy.

The Prince and The Pilgrim written by Mary Stewart performed by Richard Mitchley on Cassette (Unabridged)£19.99

In this classic Arthurian adventure, Alexander seeks to avenge his father and sets out on a journey to Camelot, in quest of justice. Meanwhile, Alice becomes embroiled in the rescue of a young fugitive, who insists he has the Holy Grail. It all brings Alexander and Alice together to find what they seek.

The Strange Case of Dr. Jekyll and Mr. Hyde written by Robert Louis Stevenson performed by Ian Holm on CD (Unabridged)£14.99

The Strange Case of Dr. Jekyll and Mr. Hyde is a terrifying glimpse into both a horrific gothic scenario and a psychological phenomenon. One of the first literary works to fully tackle the concept of a 'split' or 'dual' personality, the novel was streets ahead of its time in 1886 and continues to be a ...

The Wind-Up Bird Chronicle written by Haruki Murakami performed by Rupert Degas on CD (Unabridged)£59.99

Toru Okada is going through a difficult time. He is without a job, his cat has disappeared and his wife is behaving strangely. Into this unbalanced world, come a variety of curious characters, a young girl sunbathing in a nearby garden, sisters who are very peculiar indeed, an old war veteran ...

What Fresh Lunacy Is This? written by Robert Sellers performed by Sean Barrett on MP3 CD (Unabridged)£19.99

Oliver Reed may not have been Britain's biggest film star - for a period in the early 70s he came within a hairsbreadth of replacing Sean Connery as James Bond - but he is an august member of that small band of people, like George Best and Eric Morecambe, who transcended their chosen medium ....

World War One - A Short History written by Norman Stone performed by Sean Barrett on Cassette (Unabridged)£69.99

The First World War was the overwhelming disaster from which everything else in the twentieth century stemmed. Fourteen million combatants died, a further twenty million were wounded, four empires were destroyed and even the victors' empires were fatally damaged.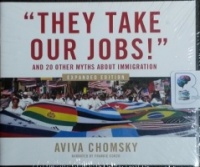 "They Take Our Jobs!" and 20 Other Myths About Immigration - Expanded Edition written by Aviva Chomsky performed by Frankie Corzo on CD (Unabridged)£19.99
In They Take Our Jobs! Aviva Chomsky challenges the underlying assumptions that fuel misinformed claims about immigrants, radically altering our notions of citizenship, discrimination, and U.S. history. Since it was first published, many of the same myths about immigration such as immigrants take...
---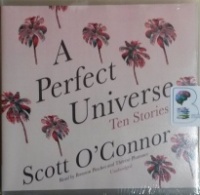 A Perfect Universe - Ten Stories written by Scott O'Connor performed by Bronson Pinchot and Therese Plummer on CD (Unabridged)£19.99
Scott O'Connor's novels have been hailed as "astonishing" (Library Journal), and "so insistently stirring, you want to lean in close to catch every word" (The New York Times Book Review). Now, from the author of Untouchable and Half World comes A Perfect Universe, a piercingly emotional cycle...
---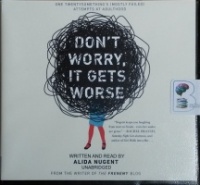 Don't Worry, It Gets Worse written by Alida Nugent performed by Alida Nugent on CD (Unabridged)£19.99
Alida Nugent graduated college with a degree in one hand and a drink in the other, eager to trade in parties and all-nighters for "the real world". But post-grad wasn't the glam life she imagined. Soon buried under a pile of bills, laundry, and three-dollar bottles of wine, it quickly became clear that she...
---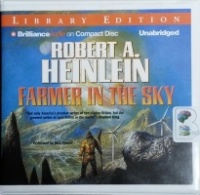 Farmer in the Sky written by Robert A. Heinlein performed by Nick Podehl on CD (Unabridged)£24.99
Farmer In The Sky is a 1953 science fiction novel by Robert A. Heinlein about a teenage boy who emigrates with his family to Jupiter's moon Ganymede, which is in the process of being terraformed. A condensed version of the novel was published in serial form in 1950 in Boys' Life magazine.
---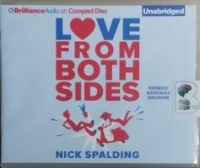 Love From Both Sides written by Nick Spalding performed by Heather Wilds and Napoleon Ryan on CD (Unabridged)£24.99
Sometimes, the hardest part of finding love is keeping a straight face.... For Jamie Newman, being a single guy isn't proving to be much fun, especially when confronted with a sexually belligerent divorcee and a goddess so far out of his league she might as well be a different species. Mind you, being a...
---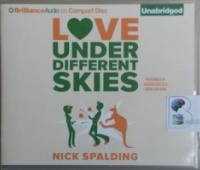 Love Under Different Skies written by Nick Spalding performed by Heather Wilds and Napoleon Ryan on CD (Unabridged)£19.99
Sometimes, the hardest part of staying together is keeping a straight face... Ever wish you could leave all your problems behind and make a fresh start somewhere else? Trade the stresses and strains of everyday life for your own slice of sun-kissed paradise on the other side of the world?
---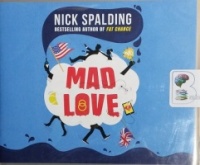 Mad Love written by Nick Spalding performed by Nico Evers-Swindell and Amy London on CD (Unabridged)£19.99
Can two people who have never met make a marriage work? Popular dating site Sociality thinks so, and is marrying London lad Adam to California girl Jessica to prove it. What better way to show that your 'love algorithms' work than to put two complete strangers together in an expensive publicity stunt?
---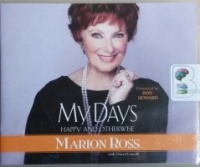 My Happy Days - Happy and Otherwise written by Marion Ross performed by Marion Ross and The Cast of Happy Days on CD (Unabridged)£29.99
For eleven seasons, Marion Ross was head of one of America's favorite television households. Now meet the lovable real-life woman behind the Happy Days mom . . . Before she was affectionately known to millions as "Mrs. C.," Marion Ross began her career as a Paramount starlet who went on to...
---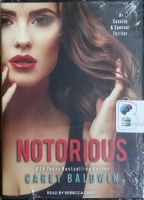 Notorious written by Carey Baldwin performed by Rebecca Gibel on MP3 CD (Unabridged)£19.99
Dallas socialite Cynthia Langhorne is infamous for her beauty, her philanthropy, and her home wrecking-until she's found shot through the heart and posed nude at a fundraising ball. The case is high profile, and there's a bigger problem: Cindy is the wife of a decorated FBI special agent-the prime...
---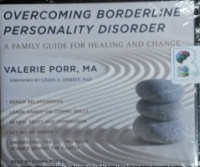 Overcoming Borderline Personality Disorder written by Valerie Porr, MA performed by Donna Postel on CD (Unabridged)£39.99
Overcoming Borderline Personality Disorder is a compassionate and informative guide to understanding this profoundly unsettling-and widely misunderstood-mental illness, believed to affect approximately six percent of the general population.Rather than viewing people with BPD as ...
---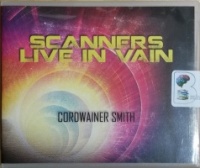 Scanners Live in Vain written by Cordwainer Smith performed by Christopher Strong on CD (Unabridged)£9.99
Man has conquered space, but not without costs. To maintain the space lanes, Scanners have to undergo an operation in which their brain is severed from their sensory inputs to block the pain of space. Scanner Martel has made this sacrifice. He must monitor his vital functions via implanted dials...
---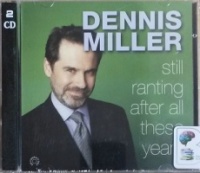 Still Ranting After All These Years written by Dennis Miller performed by Dennis Miller on CD (Unabridged)£9.99
If you thought Dennis Miller was done ranting, guess again. In Still Ranting After All These Years, recorded in early 2002, Miller is in fine form, commenting on everything from "War and Terrorism" to Enron; from "Obsessed Parents" to the "End of Class;" to "Truth in the Media," and so much more.
---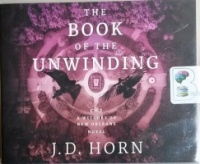 The Book of The Unwinding - A Witches of New Orleans Novel written by J.D. Horn performed by Sophie Amoss on CD (Unabridged)£19.99
The struggle for power continues in the sequel to The King of Bones and Ashes from Wall Street Journal bestselling author J.D. Horn. With their magic diminishing, warring factions of New Orleans witches desperately search for the Book of the Unwinding—a legendary grimoire, hidden by spells, that...
---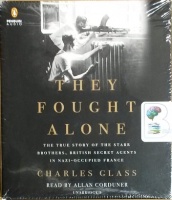 They Fought Alone - The True Story of the Starr Brothers, British Secret Agents in Nazi-Occupied France written by Charles Glass performed by Allan Corduner on CD (Unabridged)£29.99
"Highly detailed and fast-paced, Charles Glass's They Fought Alone is a must-read for those whose passion is the Resistance literature of World War II." —Alan Furst, author of A Hero of France From the bestselling author of Americans in Paris and The Deserters, the astounding story of Britain's...
---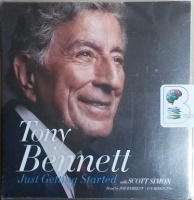 Tony Bennett - Just Getting Started written by Tony Bennett with Scott Simon performed by Joe Barrett on CD (Unabridged)£19.99
At 90, musician and singer Tony Bennett is as vibrant and productive as ever. In addition to his prodigious musical output, including albums, concerts, and personal appearances, this beloved and enduring artist has written his second book. In 2012's Life Is a Gift, Tony reflected on the lessons he has...