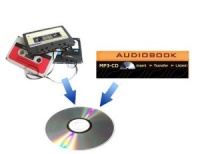 3 Hour Fixed Price Audio Transfer£10.00
This is the fixed price £10 item to be used when ordering conversion of a sub 3 hour Audio Cassette or MP3 CD title.
---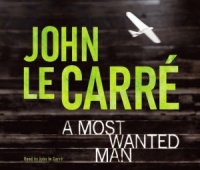 A Most Wanted Man written by John le Carre performed by John le Carre on CD (Abridged)£9.99
A half-starved young Russian man in a long black overcoat is smuggled into Hamburg at dead of night. He has an improbable amount of cash secreted in a purse round his neck. He is a devout Muslim. Or is he? He says his name is Issa.
---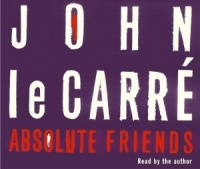 Absolute Friends written by John le Carre performed by John le Carre on CD (Abridged)£6.99
Absolute Friends is a superbly paced novel spanning fifty-six years, a theatrical masterstroke of tragi-comic writing, and a savage fable of our times, almost of our hours.
---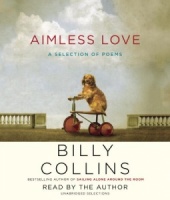 Aimless Love written by Billy Collins performed by Billy Collins on CD (Unabridged)£12.99
From the two-term Poet Laureate of the United States Billy Collins comes his first compilation of new and selected poems in twelve years. Aimless Love combines new poems with selections from four previous books—Nine Horses, The Trouble with Poetry, Ballistics, and Horoscopes for the Dead.
---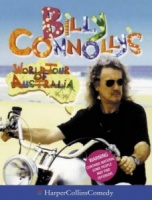 Billy Connolly's World Tour of Australia written by Billy Connolly performed by Billy Connolly on CD (Abridged)£7.99
Travelling by plane, motorbike, boat and foot, Billy Connolly tours the country performing his stage show and delivers and individual commentary on all things Australian.
---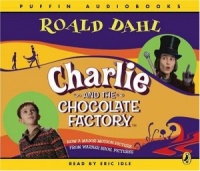 Charlie and the Chocolate Factory written by Roald Dahl performed by Eric Idle on CD (Unabridged)£4.99
This is a special audio edition of Charlie and the Chocolate Factory, read by Eric Idle, which will be published at the same time as the Warner Bros film.
Charlie Bucket thinks he's the luckiest boy alive when he unwraps one of Willy Wonka's Whipple-Scrumptious Fudgemallow Delights to find the last golden ticket.
---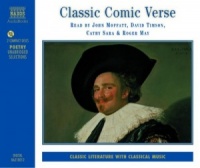 Classic Comic Verse written by Various Famous Poets performed by John Moffat, David Timson, Cathy Sara and Roger May on CD (Abridged)£4.99 - £6.99
Poetry by definition, achieves its effects by rhythm, sound patterns and imagery. One of the most popular areas of audiobooks -- spoken poetic form -- evokes emotions and sensations by bringing the voice of the poet to life in an appropriately intimate way, directly to the ear and mind of the listener.
---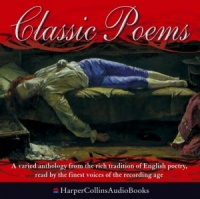 Classic Poems written by Various performed by Sir Ralph Richardson, Dylan Thomas and James Mason on CD (Abridged)£7.99
A Genius Performance by Ralph Richardson and Sir John Gielgud plus many more!
A varied anthology of poets – including Eliot and Auden – reading their own words, and favorite poems by Keats, Browning, Kipling, Tennyson and many more read by the finest voices of the recording age.
---
---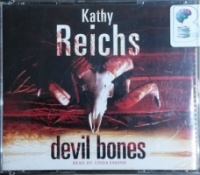 Devil Bones written by Kathy Reichs performed by Linda Emond on CD (Abridged)£4.99 - £5.99
An underground chamber is exposed in a seedy, dilapidated house with sagging trim and peeling paint... When a careless plumber accidentally knocks through a wall, he is horrified by what he uncovers. Called to the scene is forensic anthropologist Dr Temperance Brennan.
---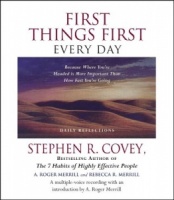 First Things First Every Day written by Stephen R. Covey performed by Stephen R. Covey, A. Roger Merrill and Rebecca R. Merril on CD (Abridged)£9.99
A lovely collection of powerful thoughts with which to start your day! This cd set has become a regular event on our CD player.
---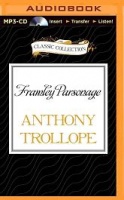 Framley Parsonage written by Anthony Trollope performed by Timothy West on MP3 CD (Unabridged)£19.99
The Reverend Mark Robarts makes a mistake. Drawn into a social set at odds with his clerical responsibilities, he guarantees the debts of an unscrupulous Member of Parliament. He stands to lose his reputation, and his family, future, and home are all in peril.
---
---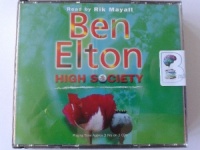 High Society written by Ben Elton performed by Rik Mayall on CD (Abridged)£4.99
The war on drugs has been lost but for want of the courage to face the fact that the whole world is rapidly becoming one vast criminal network. From pop stars and princes to crack whores and street kids. From the Groucho Club toilets to the poppy fields of Afghanistan, we are all partners in crime.
---
---
New In October 2017 Part 2
(in alphabetical order)
A Christmas Carol written by Charles Dickens performed by Patrick Stewart on Cassette (Abridged)£4.99

A wonderful dramatisation of this classic story. Discover the meanness of Scrooge, a man unable to participate in the joy of Christmas, his cruelty to Bob Cratchit and Tiny Tim, and his eventual redemption after the ghosts of Marley, Christmas Past, Present and Future visit him.

A Dark-Adapted Eye written by Ruth Rendell as Barbara Vine performed by Harriet Walter on Cassette (Unabridged)£14.99

Like most families, they had their secrets... ...and they hid them under a genteelly respectable veneer. No onlooker would guess that prim Vera Hillyard and her beautiful, adored younger sister, Eden, were locked in a dark and bitter combat over one of those secrets.

Angels in the Gloom written by Anne Perry performed by Cornelius Garrett on CD (Unabridged)£24.99

It's March 1916, and Joseph Reavley is on sick leave and finding recovery slow and hard. His sister Hannah is caring for him at home, and it's a delight to them both when Shanley Corcoran, an old friend, comes to visit. Corcoran confides in Joseph that he's come very close to completing an ...

Arthur and George written by Julian Barnes performed by Nigel Anthony and on Cassette (Unabridged)£14.99 - £19.99

Arthur and George grow up worlds and miles apart in late 19th-century Britain: Arthur in shabby-genteel Edinburgh, and George in the vicarage of a small Staffordshire village. Arthur becomes a doctor, and then a writer; George a solicitor in Birmingham.

Audio Repair and Audio Transfer for Customers Own Tapes£45.00

Audio Repair and Audio Transfer of Customer Own Tapes

If you have a damaged audio tape that needs repairing and then transferring to Audio CD this is the service for you.

You should place an order for this item for each tape that requires repair and recording.

Brand New Friend written by Mike Gayle performed by Dave John and on CD (Unabridged)£9.99

When Rob's girlfriend asks him to leave London and live with her in Manchester not only will it mean moving cities and changing the only job he's ever had, it'll also mean leaving behind his best mate in the entire world. Believing that love conquers all and convinced of his ability ....

Callisto written by Torsten Krol performed by Curt Skinner on CD (Unabridged)£9.99

Set in Kansas, described as a fast-paced tale exploring "America's dark heart" and combining everything from terrorists and torture to body parts in the freezer, Callisto is already acclaimed in the UK and in continental Europe, with rights sold in 12 languages and mounting.

Dark Summit written by Nick Heil performed by David Drummond on MP3 CD (Unabridged)£14.99

"A dramatic story, ably and convincingly told . . . A chilling look at the precarious line between success and tragedy."--Kirkus Reviews On May 15, 2006, a young British climber named David Sharp lay dying near the top of Mount Everest while forty other climbers walked past him on their way to the summit.

Dublin 4 written by Maeve Binchy performed by Kate Binchy on Cassette (Unabridged)£24.99

A society hostess entertains her husband's mistress to dinner; a country girl savours the delights of city life; a student faces the dilemma of unmarried pregnancy; and a drink-ridden photographer tries to relaunch a shattered career...

English Majors - A Comedy Collecion for the Highly Literate written by English Majors performed by Garrison Keillor, Allen Ginsberg, Billy Collins and Calvin Trillin on CD (Abridged)£14.99

You know who you are and here is a double-CD celebrating the secret society of those who, though they may be chauffeuring kids to swim lessons or writing Unix programs or frying cheeseburgers, still could, if need be, write a term paper on the water imagery in 'The Waste Land'.

High Stakes written by Dick Francis performed by Tony Britton on Cassette (Unabridged)£14.99

Steven Scott is relatively new to horses. A successful, wealthy inventor, he takes up horse racing as a hobby – a hobby that soon brings him winner after winner under the inspired guidance of his trainer, Jody Leeds. Currently both their reputations are wrapped up in a beautiful black hurdler named Energise.

Nights of Rain and Stars written by Maeve Binchy performed by Terry Donnelly on Cassette (Unabridged)£19.99

Four strangers, with nothing in common but a need to escape, meet in a Greek taverna high above the small village of Aghia Anna. From Ireland, America, Germany and England, they have each left their homes and their old lives, when a shocking tragedy throws them unexpectedly together.

Scarlet Feather written by Maeve Binchy performed by Kate Binchy on Cassette (Unabridged)£19.99

Cathy Scarlet and Tom Feather have decided to create the best catering company in Dublin. They have the perfect premises, heaps of talent and even a few contacts, but not everyone seems as pleased by the idea of 'Scarlet Feather' as they are. Tom's parents are disappointed that he has turned ...

The Blood Doctor written by Ruth Rendell as Barbara Vine performed by Robert Powell on Cassette (Unabridged)£29.99

The Blood Doctor by Barbara Vine - a crime masterpiece about ambition, obsession and bad blood An outstandingly original book' Sunday Times The current Lord Nanther, experiencing the reform of the House of Lords, embarks on a biography of his great-grandfather, the first Lord Nanther ...

The Blue Bedroom and Other Stories written by Rosamunde Pilcher performed by Lynn Redgrave on CD (Abridged)£24.99

The big bedroom was lovely: all pale, blue and white, satin and muslin, cool and airy, the windows looking out over the garden to the creek. But to fourteen-year-old Emily, beautiful though it was, it was all wrong. Her stepmother's bedroom now: everything changed since her own mother had died.

The Copper Beech written by Maeve Binchy performed by Kate Binchy and on Cassette (Unabridged)£19.99

By the school house at Shancarrig stands a copper beech, its bark scarred with the names and dreams of the pupils who have grown up under its branches. Under Junior Assistant Mistress Maddy Ross's careful gaze the children play, but out of school Maddy's gaze lingers where it shouldn't.

The Diary of a Young Girl - The Definitive Edition written by Anne Frank performed by Helena Bonham Carter on Cassette (Unabridged)£14.99

This diary from the Dutch girl who hid from the Nazis during World War II, offers insights into a life typical of any teenager. It reveals her curiosity about her emerging sexuality, the conflicts with her mother, her passion for Peter, a boy whose family hid with hers, and her acute portraits of her ...

The Hollow Hills written by Mary Stewart performed by Stephen Thorne on Cassette (Unabridged)£19.99

The story of Merlin and the boyhood of Arthur, from his birth to his accession to the throne. It is a picture of an ancestral hero coming to manhood, painfully distinguishing friends from enemies, but never failing to follow his destiny, and all around him the strange figure of Merlin.

The Martian written by Andy Weir performed by R.C. Bray on MP3 CD (Unabridged)£14.99

I'm stranded on Mars. I have no way to communicate with Earth. I'm in a Habitat designed to last 31 days. If the Oxygenator breaks down, I'll suffocate. If the Water Reclaimer breaks down, I'll die of thirst. If the Hab breaches, I'll just kind of explode.

The Midden written by Tom Sharpe performed by Simon Callow on Cassette (Abridged)£9.99

When Timothy Bright's stockbroking career goes wrong he turns to gambling to regain his financial losses. Gaining more debts, Timothy is persuaded into a touch of villainy where an encounter with an Australian substance known as Toad precipitates Timothy into the bed of a Chief Constable's wife.

The Mill on the Floss written by George Eliot performed by Laura Patton on CD (Unabridged)£43.99

Maggie Tulliver has two lovers: Philip Wakem, son of her fathers enemy, and Stephen Guest, already promised to her cousin. But the love she wants most in the world is that of her brother Tom. Maggies struggle against her passionate and sensual nature leads her to a deeper understanding and to tragedy.

The Prince and The Pilgrim written by Mary Stewart performed by Richard Mitchley on Cassette (Unabridged)£19.99

In this classic Arthurian adventure, Alexander seeks to avenge his father and sets out on a journey to Camelot, in quest of justice. Meanwhile, Alice becomes embroiled in the rescue of a young fugitive, who insists he has the Holy Grail. It all brings Alexander and Alice together to find what they seek.

The Strange Case of Dr. Jekyll and Mr. Hyde written by Robert Louis Stevenson performed by Ian Holm on CD (Unabridged)£14.99

The Strange Case of Dr. Jekyll and Mr. Hyde is a terrifying glimpse into both a horrific gothic scenario and a psychological phenomenon. One of the first literary works to fully tackle the concept of a 'split' or 'dual' personality, the novel was streets ahead of its time in 1886 and continues to be a ...

The Wind-Up Bird Chronicle written by Haruki Murakami performed by Rupert Degas on CD (Unabridged)£59.99

Toru Okada is going through a difficult time. He is without a job, his cat has disappeared and his wife is behaving strangely. Into this unbalanced world, come a variety of curious characters, a young girl sunbathing in a nearby garden, sisters who are very peculiar indeed, an old war veteran ...

What Fresh Lunacy Is This? written by Robert Sellers performed by Sean Barrett on MP3 CD (Unabridged)£19.99

Oliver Reed may not have been Britain's biggest film star - for a period in the early 70s he came within a hairsbreadth of replacing Sean Connery as James Bond - but he is an august member of that small band of people, like George Best and Eric Morecambe, who transcended their chosen medium ....

World War One - A Short History written by Norman Stone performed by Sean Barrett on Cassette (Unabridged)£39.99

The First World War was the overwhelming disaster from which everything else in the twentieth century stemmed. Fourteen million combatants died, a further twenty million were wounded, four empires were destroyed and even the victors' empires were fatally damaged.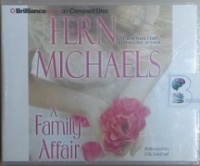 A Family Affair written by Fern Michaels performed by Cris Dukehart on CD (Unabridged)£19.99
From number-one New York Times best-selling author Fern Michaels comes a captivating and heartfelt novel, as a young dancer finds an unexpected partner - and gains the courage to live according to her heart.... In a city built on dreams, Trisha Holiday makes her living moving like one.
---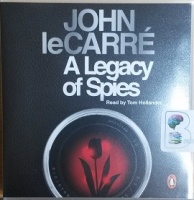 A Legacy of Spies written by John Le Carre performed by Tom Hollander on CD (Unabridged)£14.99
Penguin presents the unabridged downloadable audiobook edition of A Legacy of Spies by John le Carré, read by Tom Hollander. This is the first novel in over 25 years to feature George Smiley, le Carré's most beloved character. Peter Guillam, staunch colleague and disciple of George Smiley....
---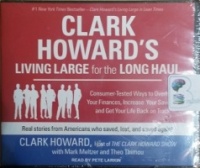 Clark Howard's Living Large for the Long Haul written by Clark Howard performed by Clark Howard on CD (Unabridged)£19.99
Americans from all walks of life are still feeling the roller-coaster effects of the Great Recession. For many, home values are still too low and unemployment is still too high. Others have prospered despite the ups and downs. In Clark Howard's Living Large for the Long Haul, the renowned broadcaster...
---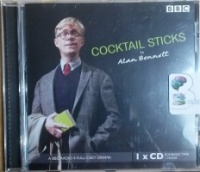 Cocktail Sticks written by Alan Bennett performed by Alex Jennings on CD (Abridged)£4.99
A radio adaptation of Alan Bennett's short autobiographical play, originally directed by Nicholas Hytner for the National Theatre. Alan looks back on his early life with affection and sadness, revisiting some of the themes and conversations of his memoir 'A Life Like other People's'.
---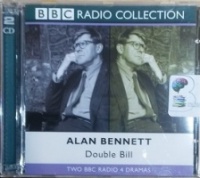 Double Bill written by Alan Bennett performed by Patricia Routledge, John Gielgud, Paul Eddington and Alan Bennett on CD (Abridged)£4.99
Alan Bennett stars in a new production of his own acclaimed satrical comedy, 30 years after its original West End debut. The Headmaster has been at Albion House for 50 years, man and boy. Now he is retiring and takes part in the end-of-year entertainment for the last time.
---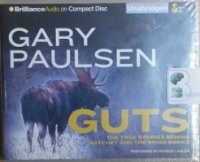 Guts - The True Stories Behind Hatchet and The Brian Books written by Gary Paulsen performed by Patrick Lawlor on CD (Unabridged)£9.99
Here are the real events that inspired Gary Paulsen to write Brian Robeson's story in Hatchet, The River, Brian's Winter, Brian's Return, and Brian's Hunt: a stint as a volunteer emergency worker; the death that became the pilot's death in Hatchet; plane crashes he's seen; and his own near misses.
---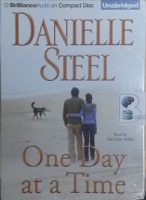 One Day at a Time written by Danielle Steel performed by Dan John Miller on CD (Unabridged)£9.99
Coco Barrington was born into a legendary Hollywood family: her mother Florence is a mega-best-selling author, and her sister Jane is one of Hollywood's top producers. Jane has lived with her partner, Liz, for 10 years, in a solid relationship.
---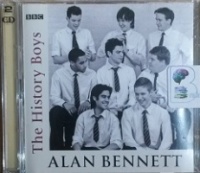 The History Boys written by Alan Bennett performed by Radio 3 and National Theatre Cast on CD (Abridged)£4.99
After a sell-out national tour and an extended stage run, Alan Bennett's phenomenally successful play transferred to BBC Radio 3, with Richard Griffiths, Clive Merrison and Frances de la Tour starring as part of the National Theatre cast. At a boys' grammar school in Sheffield, eight boys are being ....
---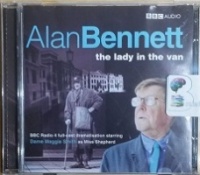 The Lady in the Van written by Alan Bennett performed by Maggie Smith on CD (Abridged)£4.99
An eccentric old lady moves into a quiet street in Camden Town. There she remains, installed in her van in glorious self-sufficiency, until the council instructs her to move on. A kind homeowner invites her to move her van into his garden. A bizarre tale in itself, but when the homeowner is writer....
---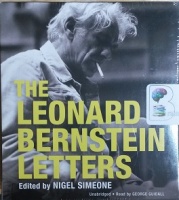 The Leonard Bernstein Letters written by Leonard Bernstein (ed Nigel Simeone) performed by George Guidall on CD (Unabridged)£29.99
Leonard Bernstein was a charismatic and versatile musician - a brilliant conductor who attained international super-star status, and a gifted composer of Broadway musicals (West Side Story), symphonies (Age of Anxiety), choral works (Chichester Psalms), film scores (On the Waterfront), and much more.
---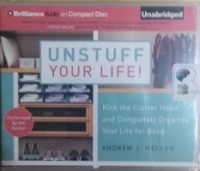 Unstuff Your Life! written by Andrew J Mellen performed by Andrew J Mellen on CD (Unabridged)£14.99
One of the country's most sought-after professional organizers here makes his foolproof rescue plan available for everyone. Arguably the most organized man in America, Andrew J. Mellen has created unique, lasting techniques for streamlined living, bringing order out of chaos for a client....
---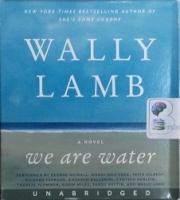 We are Water written by Wally Lamb performed by George Guidall, Maggi-Meg Reed, Tavia Gilbert and Richard Ferrone on CD (Unabridged)£14.99
After twenty-seven years of marriage and three children, Annie Oh--wife, mother, and outsider artist--has fallen in love with Viveca, the Manhattan art dealer who orchestrated her professional success. Annie and Viveca plan to wed in the Oh family's hometown of Three Rivers, Connecticut, where...
---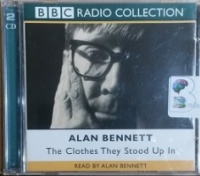 The Clothes They Stood Up In written by Alan Bennett performed by Alan Bennett on CD (Abridged)£4.99
The Ransomes had been burgled. 'Robbed,' Mrs Ransome said. 'Burgled,' Mr Ransome corrected. Premises were burgled; persons were robbed. Mr Ransome was a solicitor by profession and thought words mattered... The fact is that the Ransomes have been cleaned out.
---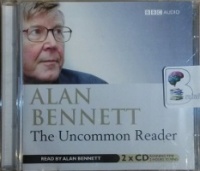 The Uncommon Reader written by Alan Bennett performed by Alan Bennett on CD (Abridged)£4.99
It was the corgis' fault. When they strayed through the grounds of Buckingham Palace, the Queen discovered the City of Westminster travelling library. The Queen has never had much time for reading – pleasure has always come second place to duty – though now that one is here I suppose ....
---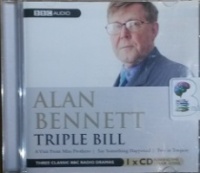 Triple Bill written by Alan Bennett performed by Patricia Routledge, Hugh Lloyd, Judi Dench and Thora Hird on CD (Abridged)£4.99
A collection of three BBC Radio dramas from award-winning author Alan Bennett. A Visit from Miss Prothero features Mr Dodsworth, a retiree who has all the time in the world. Then he has a visitor from his old firm – Miss Prothero, who is eager to tell him all the news...