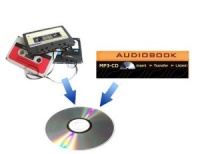 3 Hour Fixed Price Audio Transfer for Customers Own Tapes£25.00
This is the fixed price £25.00 item to be used by Customers when ordering conversion of their own sub 3 hour Audio Cassette or MP3 CD title.
---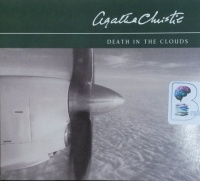 Death in the Clouds written by Agatha Christie performed by David Timson on CD (Abridged)£4.99
From seat No.9, Hercule Poirot was ideally placed to observe his fellow air passengers. Over to his right sat a pretty young woman, ahead, across the gangway in seat No.8, a detective writer was being troubled by an aggressive wasp. What Poirot did not yet realize was that behind him, in seat No.2, sat the ...
---
---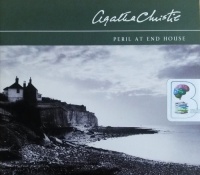 Peril at End House written by Agatha Christie performed by Hugh Fraser on CD (Abridged)£3.99 - £4.99
Nick Buckley was an unusual name for a pretty young woman. But then she had led an unusual life. First, on a treacherous Cornish hillside, the brakes on her car failed. Then, on a coastal path, a falling boulder missed her by inches. Later, an oil painting fell and almost crushed her in bed.
---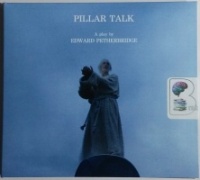 Pillar Talk - A Play written by Edward Petherbridge performed by Edward Petherbridge on CD (Unabridged)£14.99
Exclusive to Brainfood Audiobooks! Esteemed actor Edward (Nicholas Nickleby) Petherbridge uses the story of Symeon Stylites, the 5th century monk who lived on a pillar for thirty-six years, as a framework for an existential inquiry into imagination, belief, doubt, miracles and why one would live 'as I live.'
---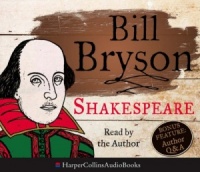 Shakespeare written by Bill Bryson performed by Bill Bryson on CD (Unabridged)£6.99 - £7.99
This short biography of William Shakespeare by world famous writer Bill Bryson brims with the authorís inimitable wit and intelligence.
---
---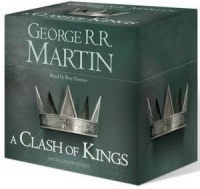 A Clash of Kings written by George R.R. Martin performed by Roy Dotrice on CD (Unabridged)£38.99
George R. R. Martinís superb fantasy epic continues in consummate style as bloodshed and alchemy lay waste the Seven Kingdoms. This second volume of A Song of Ice and Fire is unabridged and on 30 CDs.
---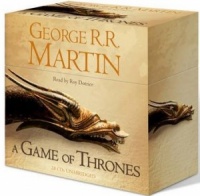 A Game of Thrones written by George R.R. Martin performed by Roy Dotrice on CD (Unabridged)£38.99
This first volume in the hugely popular and highly acclaimed epic fantasy series A SONG OF ICE AND FIRE is unabridged on 28 CDs.
---
---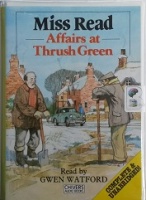 Affairs at Thrush Green written by Mrs Dora Saint as Miss Read performed by Gwen Watford on Cassette (Unabridged)£16.99 - £19.99
When Charles Henstock, rector of Thrush Green, moves a mile downhill to the parish of Lulling, his many friends rejoice in his promotion. But an unfortunate skirmish with one of his wealthy parishioners over the Lady Chapel kneelers saddens him. England, 1930s.
---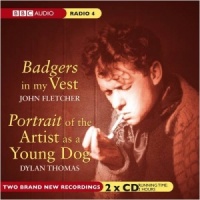 Badgers in My Vest and Portrait of the Artist as a Young Dog written by Dylan Thomas performed by BBC Full Cast Dramatisation on CD (Unabridged)£4.99 - £6.99
Badgers in My Vest is a new, darkly funny play by an acclaimed contemporary playwright, based on a true incident in Dylan Thomas' life.
---
New In October 2017 Part 1
(in alphabetical order)
A Guest at the Shooters Banquet written by Rita Gabis performed by Romy Nordlinger on MP3 CD (Unabridged)£9.99

In prose as beautiful as it is powerful, Rita Gabis follows the trail of her grandfather's collaboration with the Nazis--a trail riddled with secrets, slaughter, mystery, and discovery. Rita Gabis comes from a family of Eastern European Jews and Lithuanian Catholics.

Carry Yourself Back To Me written by Deborah Reed performed by Tanya Eby on CD (Unabridged)£24.99

With a broken heart, a stalled career, and a troubled family, singer-songwriter Annie Walsh seeks refuge at her secluded home, surrounded by a lush Florida tangelo grove and the company of her old dog Detour. But a crime connected to her brother Calder threatens to tear her family apart ....

Clean Break written by Jacqueline Wilson performed by Helen Lederer on CD (Unabridged)£4.99

A BBC Radio 4 full-cast dramatisation of Jacqueline Wilson's favourite character, Tracy Beaker, who lives in a children's home. Ten-year-old Tracy is smart and full of energy but more than anything she wants love. In "The Story of Tracy Beaker", Tracy doesn't know where her mum lives but that ...

Dancing with Life - Buddhist Insights for Finding Meaning and Joy in the Face of Suffering written by Phillip Moffitt performed by Fred Stella on MP3 CD (Unabridged)£9.99

Why do we suffer? Is there a purpose to our pain? Noting that human beings have wrestled with such questions for thousands of years, Phillip Moffitt has found answers for his own life in Buddhist philosophy and meditation.

Desperate Passage - The Donner Party's Perilous Journey West written by Ethan Rarick performed by Christopher Prince on CD (Unabridged)£14.99

In late October 1846, the last wagon train of that year's westward migration stopped overnight before resuming its arduous climb over the Sierra Nevada Mountains, unaware that a fearsome storm was gathering force.

Disk and Disk Drive Cleaning Set written by Disk Wizard performed by Disk Wizard on CD (Unabridged)£4.99

This is an excellent tool to maintain your CD player or computer CD/DVD drive in tip-top condition. Regular use of this disk will ensure you maximise the life of your CD listening device.

Entwined with You written by Sylvia Day performed by Jill Redfield on MP3 CD (Unabridged)£10.99

The worldwide phenomenon continues as Eva and Gideon face the demons of their pasts and accept the consequences of their obsessive desires in the third novel in the #1 New York Times bestselling Crossfire series. From the moment I first met Gideon Cross, I recognized something in him that I needed.

Fantastic Mr Fox written by Roald Dahl performed by Lionel Jeffries on CD (Unabridged)£24.99

Roald Dahl's classic story is performed here by Lionel Jeffries. Boggis, Bunce and Bean are nasty farmers who hate Mr Fox. They lie in wait outside his hole waiting to shoot him, starve him, or dig him out, but clever Mr Fox has other plans!

Five Days in November written by Clint Hill with Lisa McCubbin performed by Jeremy Bobb and Clint Hill on CD (Unabridged)£19.99

Clint Hill will forever be remembered as the lone secret service agent who jumped onto the car after President Kennedy was shot, clinging to its sides as it sped toward the hospital. Even now, decades after JFK's presidency, the public continues to be fascinated with the Kennedys - America's royal family.

Gilead written by Marilynne Robinson performed by Tim Jerome on CD (Unabridged)£24.99 - £27.99

In 1956, toward the end of Reverend John Ames's life, he begins a letter to his young son, a kind of last testament to his remarkable forebears.

'It is a book of such meditative calm, such spiritual intensity that is seems miraculous that her silence was only for 23 years; such measure of wisdom is the fruit of a lifetime. Robinson's prose, aligned with the sublime simplicity of the language of the bible, is nothing short of a benediction.

How We Got to Now - Six Innovations That Made the Modern World written by Steven Johnson performed by George Newbern on CD (Unabridged)£19.99

From the New York Times?bestselling author of Where Good Ideas Come From and Everything Bad Is Good for You, a new look at the power and legacy of great ideas. In this volume, Steven Johnson explores the history of innovation over centuries, tracing facets of modern life ..............

Journey Through the Chakras written by Colette Baron-Reid performed by Colette Baron-Reid on CD (Abridged)£4.99

Internationally renowned spiritual intuitive/recording artist Colette Baron-Reid has used the guided meditation on this CD as the foundation for intuitive development in her seminars and workshops.

Let it Bleed written by Ian Rankin performed by Bill Paterson on CD (Abridged)£9.99

Struggling through another Edinburgh winter Rebus finds himself sucked into a web of intrigue that throws up more questions than answers. Was the Lord Provost's daughter kidnapped or just another runaway? Why is a city councillor shredding documents that should have been waste paper years ago?

Mortal Causes written by Ian Rankin performed by James Macpherson on CD (Unabridged)£34.99 - £39.99

It is August in Edinburgh and the Festival is in full swing...

A brutally tortured body is discovered in one of the city's ancient subterranean streets and marks on the corpse cause Rebus to suspect the involvement of sectarian activists. The prospect of a terrorist atrocity in a city heaving with tourists is almost unthinkable.

Nicholas Nickleby written by Charles Dickens performed by David Horovitch on CD (Unabridged)£79.99

One of Dickens's earlier novels, dating from 1839, it charts the fortunes of an honourable young man, Nicholas Nickleby, who has set out to make his way in the world. Dickens presents his remarkably vivid display of Victorian characters and the life they lead, from the generous to the fated to the crushed.

On Heaven and Earth written by Pope Francis performed by Mark Bramhall and Arthur Morey on CD (Unabridged)£19.99

From the man who became Pope Francis, Jorge Mario Bergoglio shares his thoughts on religion, reason, and the challenges the world faces in the 21st century with Abraham Skorka, a rabbi and biophysicist.

Pride and Pleasure written by Sylvia Day performed by Justine Eyre and on CD (Unabridged)£7.99

Wealth has its dangers...There are disadvantages to being an heiress, as Eliza Martin knows well. Fortune hunters flock to her, acquaintances lie and pander, and lately, someone is engineering 'accidents' to propel her to the altar. But Eliza will not be bullied, and she will get to the bottom of this plot.

Principles of Meditation - The Only Practical Introduction You'll Ever Need written by Christina Feldman performed by Christina Feldman on CD (Abridged)£4.99

This is the perfect introduction to meditation and covers the five main types of meditative practice, including a series of exercises that will improve and enhance your meditative skills. The ancient practice of meditation affects both mind and body, providing ways to let go of stress and anxiety.

Swallows and Amazons written by Arthur Ransome performed by Alison Larkin on CD (Unabridged)£19.99

For the Walker children, sailing the boat Swallow to an island for a camping trip is a fantastic adventure. But soon they find themselves under attack from the fierce pirates of the Amazon, Nancy and Peggy. And so begins the battles, alliances and discoveries in a summer like no other.

The Bell Jar written by Sylvia Plath performed by Fiona Shaw on CD (Abridged)£6.99

A student from Boston wins a guest editorship on a national magazine, and finds a new world at her feet. Her New York life is crowded with possibilities, so the choice of future is overwhelming. She is faced with the perennial problems of morality, behaviour and identity.

The Best of Noel Coward written by Noel Coward and Maria Aitken performed by Polly Adams, Michael Cochrane, Clive Francis and Jane Horrocks on CD (Abridged)£9.99

This is a selection of the songs and sayings of Noel Coward including Hay Fever, Present Laughter, Private Lives and Fallen Angels, chosen and directed by Maria Aitken and performed by Polly Adams, Michael Cochrane, Clive Francis, Jane Horrocks, Belinda Lang and Paul Rhys.

The Dr. Seuss Collection written by Dr Seuss performed by Rik Mayall on CD (Unabridged)£6.99

This is THE best performance of these wonderful stories. Rik Mayall's performance is the best we have ever heard of these hilarious poems. Four funny favourites from the wacky world of Dr. Seuss. 'The Lorax' 'Dr Seuss's ABC' 'How the Grinch Stole Christmas' 'One Fish Two Fish Red Fish Blue Fish'.

The Grand Sophy written by Georgette Heyer performed by John Westbrook on Cassette (Unabridged)£29.99 - £34.99

When the redoubtable Sir Horace Stanton-Lacy is ordered to South America on Diplomatic Business he parks his only daughter Sophy with his sister's family, the Ombersleys, in Berkeley Square. Upon her arrival, Sophy is bemused to see her cousins are in a sad tangle.

The List written by Martin Fletcher performed by David Thorn on CD (Unabridged)£19.99

This brilliant novel won the One Jewish Community Book of the Year! Dramatizing explosive events in London and Palestine in the years directly following World War II, The List follows the lives of Edith and Georg, Austrian refugees who are expecting their first baby in a world unfriendly to Jews.

The Pickwick Papers - BBC Drama written by Charles Dickens performed by BBC Full Cast Dramatisation on CD (Abridged)£9.99

When young Charles Dickens was commissioned to write the text for a series of sporting illustrations in 1836, no one could have suspected that this journeyman task was to turn in to one of the great comic novels in English literature.

The Picture of Dorian Gray written by Oscar Wilde performed by Edward Petherbridge on CD (Unabridged)£29.99 - £39.99

A Genius Performance by Edward Petherbridge! Dorian Gray is a child of his time. A young man who is only interested in appearances and, as the story continues, not so much about reality. He has a picture painted and makes a deal with the "devil" so that all the sins he commits are visited on the..

The Royal Family written by Various Famous Royals performed by King George V, Prince Edward, King Edward VIII and King George VI on CD (Abridged)£4.99

Some fascinating recordings of key British Royals over the last 90 years. 1. Opening of the British Empire Exhibition 1924 - King George V 2. Christmas Day Address Circa 1930 - King George V 3. The Importance of Sportsmanship Circa 1925 - Prince Edward ........

The Secret Seven and Secret Seven Adventure written by Enid Blyton performed by Hodder Childrens Dramatisation on CD (Unabridged)£4.99

The Secret Seven are siblings Peter and Janet, and Jack, Barbara, Pam, Colin and George. Together they are The Secret Seven - ready to solve any mystery, any time - in Enid Blyton's classic series of 15 mystery novels. Book 1: The Secret Seven It's their first adventure and the Secret Seven ....

The Story of Tracy Beaker written by Jacqueline Wilson performed by Sandi Toksvig on CD (Unabridged)£4.99

I'm Tracy Beaker. This is a book all about me. I'd read it if I were you. It's the most incredible dynamic heart-rending story. Honest.' Tracy is ten years old. She lives in a Children's Home but would like a real home one day, with a real family.

The Woman in White - BBC Drama written by Wilkie Collins performed by Toby Stephens on CD (Abridged)£14.99

Toby Stephens and Juliet Aubrey star in a BBC Radio 4 full-cast dramatisation of Wilkie Collins' chilling Gothic drama A lonely stretch of road on Hampstead Heath is the venue for Walter Hartright's midnight first encounter with a mysteriously distressed figure in white.

This Side of Paradise written by F. Scott Fitzgerald performed by Dick Hill on MP3 CD (Unabridged)£9.99

F. Scott Fitzgerald's pseudo- autobiographical first novel. It describes life at Princeton among the glittering, bored, and disillusioned "lost generation" of post World War 1 America.

Travels with My Aunt written by Graham Greene performed by BBC Radio 4 Full-cast Dramatisation, Dame Hilda Bracket and Charles Kay on Cassette (Abridged)£19.99

Starring Dame Hilda Bracket as Aunt Augusta, this is a Radio 4 dramatization of Graham Greene's novel in which a retired bank manager accompanies his aunt to exotic parts of the world. Henry is introduced to the wilder shores of life, and a morality far beyond his own narrow suburban experience.

Warhammer 40,000 - Eye of Vengeance written by Graham McNeill performed by Black Library Audio Drama Team, Sean Barrett, Rupert Degas and Saul Reichlin on CD (Abridged)£9.99

When the twisted Dark Mechanicus priests of the Bloodborn descend upon Quintarn, the Ultramarines are quick to move in defence of their prized agri-world. However, it soon becomes apparent that the planet's fate won't be decided by the massed battle companies of ...

Watch Me written by Anjelica Huston performed by Anjelica Huston on CD (Unabridged)£14.99

Picking up where A Story Lately Toldleaves off, when Anjelica Huston is 22 years old, WatchMe chronicles her glamorous and eventful Hollywood years. She tells the story of falling in love with Jack Nicholson and her adventurous, turbulent, high-profile, spirited 17-year relationship with him and his intoxicating circle of friends.

Where the Heart Is written by Annie Groves performed by Christine Dawe on CD (Unabridged)£9.99

A fabulous drama of the Campion family, struggling to stay together as World War Two rages over Liverpool Lou Campion has joined the WAAFs, against the wishes of her parents and twin sister Sasha. Lou's always been a rebel, but now finds that if she wants to succeed she'll have to follow ...
---
---
---
---
---
---
---
---
---
---
---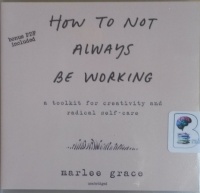 How To Not Always Be Working - A Toolkit for Creativity and Radical Self-Care written by Marlee Grace performed by Marlee Grace on CD (Unabridged)£19.99
This book is a quiet revolution, a guide filled with practical advice to help you curb your obsessions and build boundaries between your work, your job, and your life. From business anecdotes about fulfilling orders to more personal stories about Marlee Grace's recovery from divorce and addiction, this book is ...
---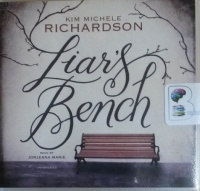 Liar's Bench written by Kim Michele Richardson performed by Jorjeana Marie on CD (Unabridged)£24.99
In the best-selling tradition of The Secret Life of Bees, Liar's Bench is an atmospheric, compulsively listenable tale full of heart and history, set in 1970s Kentucky and exploring civil rights and family secrets. In 1972 on Mudas Summers's 17th birthday, her beloved mama Ella is found hanging from the rafters...