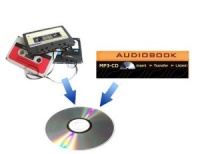 3 Hour Fixed Price Audio Transfer for Customers Own Tapes£25.00
This is the fixed price £25.00 item to be used by Customers when ordering conversion of their own sub 3 hour Audio Cassette or MP3 CD title.
---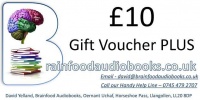 Gift Voucher PLUS 10£10.00
Welcome to the New Brainfood Audiobooks Gift Voucher PLUS! This is a Gift Voucher with a difference.
---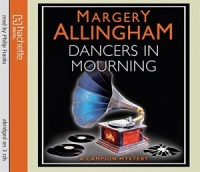 Dancers in Mourning written by Margery Allingham performed by Philip Franks on CD (Abridged)£16.99
A Genius Performance by Philip Franks!
Everyone fell under the spell of Jimmy Sutane, the charming and talented song-and-dance man.
---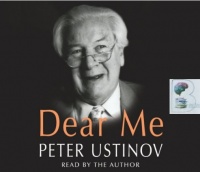 Dear Me written by Peter Ustinov performed by Peter Ustinov on CD (Abridged)£4.99 - £9.99
Sir Peter Ustinov's beautifully crafted autobiography is told with exquisite wit and insight. From his birth in April 1921, it spans his extraordinary career as actor, playwright, film star and director, confirming his early belief that he is 'irrevocably betrothed to laughter'.
---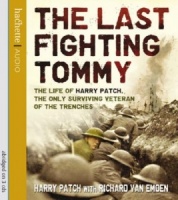 The Last Fighting Tommy written by Harry Patch with Richard Van Emden performed by Alan Howard on CD (Abridged)£5.99 - £6.99
When Harry Patch wrote his memoir in 2007, he was the last British soldier alive to have fought in the trenches of the First World War. He was 109 years old and one of very few people who could directly recall the horror of that conflict.
---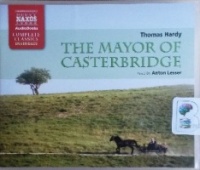 The Mayor of Casterbridge written by Thomas Hardy performed by Anton Lesser on CD (Unabridged)£29.99
Thomas Hardy's novels about the cruel twists of fate that blight our lives have a timeless power to move us. In The Mayor Casterbridge, a young Michael Henchard makes a rash, alcohol-fuelled decision to sell his wife. Despite abstaining from alcohol from this point forward and living an upstanding life.... Naxos
---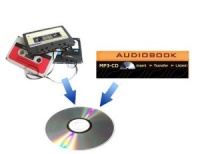 3 Hour Fixed Price Audio Transfer£15.00
This is the fixed price £15 item to be used when ordering conversion of a sub 3 hour Audio Cassette or MP3 CD title.
---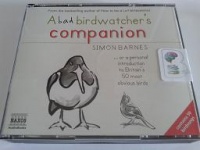 A Bad Birdwatcher's Companion written by Simon Barnes performed by SImon Barnes on CD (Abridged)£9.99
Simon Barnes is one of Britain's leading bird writers and humorists. His weekly column in The Times, his essays for the RSPB magazine and his two books on bad bird-watching have made him one of the characters of the bird world.
---
---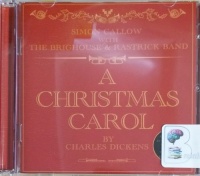 A Christmas Carol written by Charles Dickens performed by Simon Callow and The Brighouse and Rastrick Band on CD (Abridged)£9.99 - £11.99
Marking the 175 anniversary of Charles Dickens' immortal classic 'A Christmas Carol', celebrated actor Simon Callow and one of the world's most respected brass bands The Brighouse and Rastrick Band join forces for this very special Christmas album. It combines Simon Callow's acclaimed adaptation of Charles...
---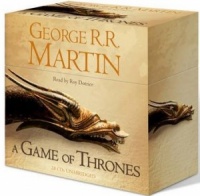 A Game of Thrones written by George R.R. Martin performed by Roy Dotrice on CD (Unabridged)£38.99
This first volume in the hugely popular and highly acclaimed epic fantasy series A SONG OF ICE AND FIRE is unabridged on 28 CDs.
---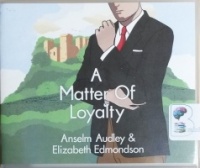 A Matter of Loyalty written by Anselm Audley and Elizabeth Edmondson performed by Michael Page on CD (Unabridged)£19.99
January 1954. Mists cover the hills around Selchester. Someone at the research facility known as the Atomic is leaking secrets to Soviet Russia, and when nuclear scientist Bruno Rothesay goes missing, the British Intelligence Services are convinced he's the mole. Hugo Hawksworth isn't so sure.
---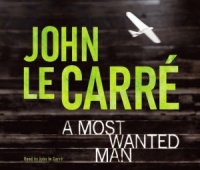 A Most Wanted Man written by John le Carre performed by John le Carre on CD (Abridged)£9.99
A half-starved young Russian man in a long black overcoat is smuggled into Hamburg at dead of night. He has an improbable amount of cash secreted in a purse round his neck. He is a devout Muslim. Or is he? He says his name is Issa.
---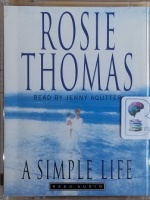 A Simple Life written by Rosie Thomas performed by Jenny Agutter on Cassette (Abridged)£4.99
A new saga from the author of OTHER PEOPLE'S MARRIAGES, about a woman living in America, who has a happy, normal family life, but who also has a secret connected with England which could tear her marriage apart.
---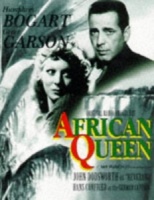 African Queen written by Mr Punch performed by Humphrey Bogart and Greer Garson on Cassette (Unabridged)£5.99
Set in 1915 on the treacherous rivers of war-torn Africa, this production features Charlie Allnut, a gin-drinking river trader, who reluctantly agrees to help the prim missionary, Rose Sayer, to travel down the river and destroy a German gun boat.
---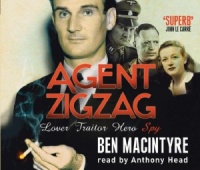 Agent Zigzag written by Ben Macintyre performed by Anthony Head on CD (Abridged)£23.99
Eddie Chapman: rogue, criminal, confidence trickster, hero to both sides and betrayer of all. At the start of the Second World War, Chapman was recruited by the German Secret Service. He was a highly prized Nazi agent.
---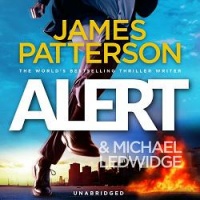 Alert written by James Patterson and Michael Ledwidge performed by Danny Mastrogiorgio and Henry Leyva on CD (Unabridged)£6.99
Every New Yorker's worst nightmare is about to become a reality. New York has seen more than its fair share of horrific attacks, but the city is about to be shaken in a way it never has before. After two devastating catastrophes in quick succession, everyone is on edge.
New In November 2018 Part 2
(in alphabetical order)
Chasing Gold - The Incredible Story of How the Nazis Stole Europe's Bullion written by George M. Taber performed by Robertson Dean on CD (Unabridged)£49.99

In the highly anticipated new book from the best-selling author of Judgment of Paris,George M. Taber reveals the integral role gold played in World War II, from its influence on the Nazi war machine to the ultimate triumph by the Allies and the fall of Berlin. For the entire history of human civilization...

Cider with Rosie written by Laurie Lee performed by Laurie Lee on CD (Unabridged)£69.99

Cider with Rosie is a vivid memoir of childhood in a remote Cotswold village, a village before electricity or cars, a timeless place on the verge of change. Growing up amongst the fields and woods and characters of the place, Laurie Lee depicts a world that is both immediate and real and belongs to a now-distant past.

D-Day - The Battle for Normandy written by Antony Beevor performed by Cameron Stewart on MP3 CD (Unabridged)£19.99 - £39.99

The Normandy Landings that took place on D-Day involved by far the largest invasion fleet ever known. The scale of the undertaking was simply awesome. What followed them was some of the most cunning and ferocious fighting of the war, at times as savage as anything seen on the Eastern Front.

Emma written by Jane Austen performed by Juliet Stevenson on CD (Unabridged)£19.99 - £39.99

Arrogant, self-willed and egotistical, Emma is Jane Austen's most unusual heroine. Her interfering ways and inveterate matchmaking are at once shocking and comic. She is 'handsome, clever and rich' and has 'a disposition to think too well of herself'. When she decides to introduce the humble...

En Honor Al Espiritu Santo written by Cash Luna performed by Cash Luna on CD (Unabridged)£4.99

El renombrado autor Cash Luna presenta una versión renovada del clásico best seller En honor al Espíritu Santo. El autor basa el contenido de este libro en su experiencia personal. A partir de ella, imparte una profunda enseñanza sobre el poder del Espíritu Santo y cómo obra en la vida de las personas.

Exposed - A Maggie O'Dell Novel written by Alex Kava performed by Tanya Eby on CD (Unabridged)£14.99

Agent Maggie O'Dell believes she's responding to a threat, but instead walks into a trap. The killer's weapon is a deadly virus, virtually invisible and totally unexpected. Maggie knows dangerous minds – from hauntingly perverse child predators to cunningly twisted serial killers.

Methuselah's Children written by Robert A. Heinlein performed by MacLeod Andrews on CD (Unabridged)£19.99

After the fall of the American Ayatollahs as foretold in Stranger in a Strange Land and chronicled in Revolt in 2100, the United States of America at last fulfills the promise inherent in its first Revolution: for the first time in human history there is a nation with Liberty and Justice for All.

My Journey with Maya written by Tavis Smiley with David Ritz performed by Tavis Smiley on CD (Unabridged)£19.99

Tavis Smiley and Maya Angelou met in 1986, when he was twenty-one and she was fifty-eight. For the next twenty-eight years, Angelou was a teacher and a maternal figure to Smiley, and they talked often of art, politics, history, music, religion, and race. In My Journey with Maya, Smiley beautifully...

Plague of the Dead - The Morningstar Strain written by Z.A. Recht performed by Oliver Wyman on CD (Unabridged)£9.99

The end begins with a viral outbreak unlike anything mankind has ever encountered before. The infected are subject to delirium, fever, a dramatic increase in violent behavior, and a one-hundred percent mortality rate. Death. But it doesn't end there. The victims return from death to walk the earth.

Right Ho, Jeeves written by P.G. Wodehouse performed by Martin Jarvis on CD (Abridged)£19.99

Can Bertie Wooster become Jeeves, at least in the problem-solving department? The odds aren't good, given the mess he makes of everybody's love life when he starts playing rescuer. Gussie Fink-Nottle, who's in love with Madeline Basset, and Tuppy Glossop, who's sometimes engaged to...

Road Dog - Life and Reflections from the Road as a Stand-Up Comic written by Dov Davidoff performed by Dov Davidoff on MP3 CD (Unabridged)£19.99

Road Dog is comedian, actor, and writer, Dov Davidoff's unflinching memoir told through reflections of twelve months on the road. Davidoff travels across the country from college campuses to local theaters doing stand-up comedy and telling it like it is. He's been known to wax poetic about everything...

Science Fiction Writers written by British Library performed by Douglas Adams, Brian Aldiss, Isaac Asimov and J G Ballard on CD (Abridged)£7.99 - £9.99

What is science fiction? Are science fiction writers under-appreciated compared to literary novelists? Is their prime mission to predict the future or to comment on the present? These and other questions are discussed by major writers including Isaac Asimov, Douglas Adams, Brian Aldiss, .....

Sidetracked written by Henning Mankell performed by Sean Barrett on Cassette (Unabridged)£29.99

Midsummer approaches, and Wallander prepares for a holiday with the new woman in his life, hopeful that his wayward daughter and his ageing father will cope without him. But his summer is ruined when a girl commits suicide before his eyes, and a former minister of justice is butchered in the...

The Casebook of Sherlock Holmes written by Arthur Conan Doyle performed by Derek Jacobi on CD (Unabridged)£24.99 - £39.99

A Genius Performance by Derek Jacobi!
The Complete and Unabridged version of this fantastic author's last stories. Probably the best adventure stories ever told!

The Complete Sherlock Holmes written by Arthur Conan Doyle performed by Simon Vance on MP3 CD (Unabridged)£7.28 £26.99

Winner of the 2014 Audie Award for Classics Sir Arthur Conan Doyle's Sherlock Holmes tales are rightly ranked among the seminal works of mystery and detective fiction. Included in this collection are all four full-length Holmes novels and more than forty short masterpiece.

The Copper Beech written by Maeve Binchy performed by Kate Binchy on CD (Unabridged)£29.99 - £39.99

By the school house at Shancarrig stands a copper beech, its bark scarred with the names and dreams of the pupils who have grown up under its branches.

The Love Dare for Parents written by Dare Test.com performed by Adam Verner on CD (Unabridged)£19.99

While parents long to better influence and express love to their children, they often have no clear plan of action. As a result, daily hopes turn into years of missed opportunities. The Love Dare for Parents helps busy moms and dads more fully cherish, enjoy, and impact each of their children during ...

The Master and Margarita written by Mikhail Bulgakov performed by Julian Rhind-Tutt on CD (Unabridged)£39.99

The Devil comes to Moscow; but he isn't all bad. Pontius Pilate sentences a charismatic leader to his death, but yearns for redemption; and a writer tries to destroy his greatest tale, but discovers that manuscripts don't burn. Multilayered and entrancing, blending sharp satire with glorious fantasy...

The Moonstone written by Wilkie Collins performed by Peter Jeffrey on CD (Unabridged)£49.99

The Moonstone, a priceless Indian diamond which had been brought to England as spoils of war, is given to Rachel Verrinder on her eighteenth birthday. That very night, the stone is stolen. Suspicion then falls on a hunchbacked housemaid, on Rachel's cousin Franklin Blake, on a troupe of mysterious Indian jugglers, and on Rachel herself.
The phlegmatic Sergeant Cuff is called in, and with the help of Betteredge, the Robinson Crusoe-reading loquacious steward, the mystery of the missing stone is ingeniously solved.

The Servents of Twilight written by Dean Koontz performed by Angela Dawe on CD (Unabridged)£14.99

An ordinary parking lot in southern California. Christine Scavello and her six-year-old son are accosted by a strange old woman. "I know who you are," the woman snaps at the boy. "I know what you are." A scream, a threat - and then a grotesque act of violence. Suddenly Christine's pride and joy...

Tropic of Squalor - Poems written by Mary Karr performed by Mary Karr on CD (Unabridged)£14.99

Long before she earned accolades for her genre-defining memoirs, Mary Karr was winning poetry prizes. Now the beloved author returns with a collection of bracing poems as visceral and deeply felt and hilarious as her memoirs. In Tropic of Squalor, Karr dares to address the numinous-that mystery...

Undercurrent - A Siren Novel written by Tricia Rayburn performed by Nicola Barber on CD (Unabridged)£19.99

The sirens are back, but Vanessa may be the biggest threat of all.... Nothing has been normal since Vanessa Sands learned that her sister was murdered by siren femme fatales of the watery depths and that everything she believed about her family was a lie. Her boyfriend, Simon, has been the only...

What Remains True written by Janis Thomas performed by Lauren Ezzo, Scott Lange, Mikael Naramore and Nick Podehl on CD (Unabridged)£14.99

In this mesmerizing drama, one life-altering event catapults a family into turmoil, revealing secrets that may leave them fractured forever...or bind them together tighter than ever before. From the outside, the Davenports look like any other family living a completely ordinary life - until that...

Wrath of the Titans - Radio Drama written by Darren G. Davies and Scott Davis performed by The Colonial Radio Theatre, J.T. Turner and Alex Bookstein on CD (Unabridged)£14.99

Five years have passed since the legendary Perseus defeated the evil Gorgon Medusa, killed the Kraken and assumed the crown of Argos. Things seemed idyllic throughout the kingdom and the news of an heir put the citizens in a celebratory mood. Yet lurking in the shadows is the one being...
---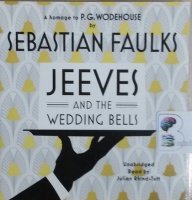 Jeeves and the Wedding Bells written by Sebastian Faulks performed by Julian Rhind-Tutt on CD (Unabridged)£19.99
A gloriously witty novel from Sebastian Faulks using P.G. Wodehouse's much-loved characters, Jeeves and Wooster, fully authorised by the Wodehouse estate. Bertie Wooster, recently returned from a very pleasurable soujourn in Cannes, finds himself at the stately home of Sir Henry Hackwood in Dorset. Bertie is...
---
---
---
---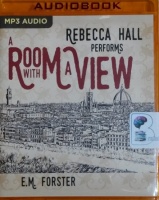 A Room With a View written by E.M. Forster performed by Rebecca Hall on MP3 CD (Unabridged)£14.99
One of E. M. Forster's most celebrated novels, "A Room With a View" is the story of a young English middle-class girl, Lucy Honeychurch. While vacationing in Italy, Lucy meets and is wooed by two gentlemen, George Emerson and Cecil Vyse. After turning down Cecil Vyse's marriage proposals twice Lucy finally...
---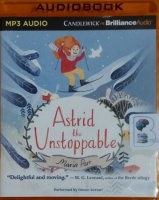 Astrid the Unstoppable written by Maria Parr performed by Devon Sorvari on MP3 CD (Unabridged)£14.99
Pippi Longstocking meets Heidi meets Anne Shirley in this tale of an irrepressible girl in a mountain village who navigates unexpected changes with warmth and humor. Speed and self-confidence, that's Astrid's motto. Nicknamed "the little thunderbolt," she loves to spend her days racing down the hillside on her...
---
---
---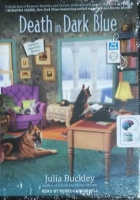 Death in Dark Blue written by Julia Buckley performed by Rebecca Mitchell on MP3 CD (Unabridged)£14.99
In the quaint town of Blue Lake, Indiana, Lena London is settling into her dream job, but someone is making her life a nightmare . . .Things are beginning to go right for Lena. She's got a new job assisting suspense novelist and friend, Camilla Graham. She lives rent-free in Camilla's beautiful, Gothic house. She ...
---
---
Hollow written by Owen Egerton performed by Andrew Eiden on MP3 CD (Unabridged)£14.99
When Oliver Bonds, a revered religious studies professor at the University of Texas, loses his toddler son and undergoes intense legal scrutiny over his involvement, grief engulfs him completely. His life is upended; Oliver loses his wife, home, and faith. Three years after his son's death, Oliver lives in a shack...
---
---
---
---