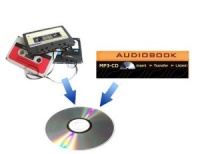 3 Hour Fixed Price Audio Transfer£15.00
This is the fixed price £15 item to be used when ordering conversion of a sub 3 hour Audio Cassette or MP3 CD title.
---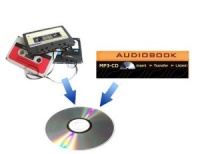 Large Fixed Price Audio Transfer Service£35.00
This is the fixed price £35.00 item to be used when ordering conversion of a 6-9 hour Audio Cassette or MP3 CD title.
---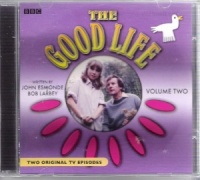 The Good Life written by John Esmonde and Bob Larbey performed by Richard Briers and Felicity Kendal on CD (Abridged)£3.99
Two episodes of the wonderful TV show!
---
---
---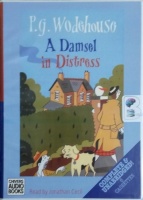 A Damsel in Distress written by P.G. Wodehouse performed by Jonathan Cecil on Cassette (Unabridged)£14.99 - £19.99
Golf-loving American composer George Bevan falls in love with a mysterious young lady who takes refuge in his taxicab one day; when he tracks her down to a romantic rural manor, mistaken identity...
---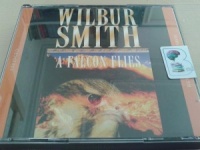 A Falcon Flies written by Wilbur Smith performed by Martin Jarvis on CD (Abridged)£4.99 - £8.99
A Falcon Flies is the first bestselling novel in Wilbur Smith's epic tale of Africa, The Ballantyne Novels. In search of a father they barely remember, Zouga and Dr Robyn Ballantyne board Mungo St John's magnificent clipper to speed them to Africa.
---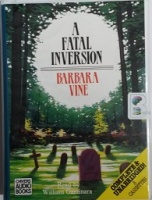 A Fatal Inversion written by Ruth Rendell as Barbara Vine performed by William Gaminara on Cassette (Unabridged)£14.99
A Fatal Inversion - a classic thriller from the queen of crime Barbara Vine An absolute winner ... a gripping read from start to end' Daily Mail Brilliant. Vine has the kind of near-Victorian narrative drive ... that compels a reader to go on turning the pages' Sunday Times.
---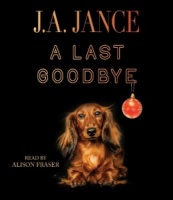 A Last Goodbye written by J.A. Jance performed by Alison Fraser on CD (Unabridged)£6.99
Ali Reynolds is finally getting married to her longtime love B. Simpson. They wanted a simple Christmas Eve wedding, but nothing is ever simple with Ali.
---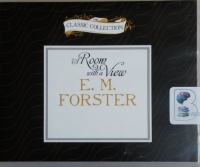 A Room With A View written by E.M. Forster performed by Wanda McCaddon on CD (Unabridged)£14.99
A classic romance and social critique by the acclaimed author of Howard's End andA Passage to India Originally published in 1908, A Room with a View was one of E. M. Forster's earliest works and today has become one of his most famous. Set in Florence, Italy, and Surrey, England, this accomplished and...
---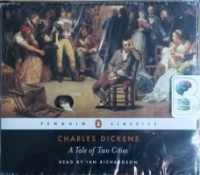 A Tale of Two Cities written by Charles Dickens performed by Ian Richardson on CD (Abridged)£5.99 - £9.99
After 18 years as a political prisoner in the Bastille the aging Dr Manette is finally released and reunited with his daughter in England.
---
---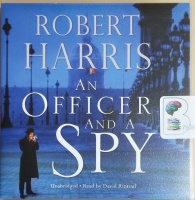 An Officer and a Spy written by Robert Harris performed by David Rintoul on CD (Unabridged)£9.99
They lied to protect their country. He told the truth to save it. A gripping historical thriller from the bestselling author of FATHERLAND. January 1895. On a freezing morning in the heart of Paris, an army officer, Georges Picquart, witnesses a convicted spy, Captain Alfred Dreyfus, being publicly humiliated in front..
---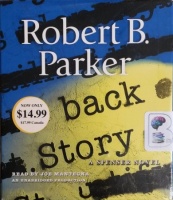 Back Story - A Spencer Novel written by Robert B. Parker performed by Joe Mantegna on CD (Unabridged)£9.99
Renaissance man Spenser - he of the acerbic social commentary, the gourmet cookery, and the steely abs - turns his considerable talents to the unraveling of a thirty-year-old murder mystery. During a 1974 holdup in a Boston bank by a revolutionary group calling itself the Dread Scott Brigade, Emily Gordon, a...
---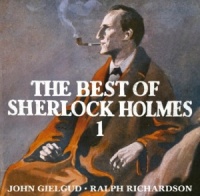 Best of Sherlock Holmes: v. 1 written by Arthur Conan Doyle performed by Sir John Gielgud and Sir Ralph Richardson on CD (Abridged)£6.99
A Genius Performance by Ralph Richardson and John Gielgud!
Recognised as the ultimate dramatisation of Conan Doyle's famous stories, these recordings have been acclaimed since their reissue by Hodder Headline Audiobooks in 1994.
---
---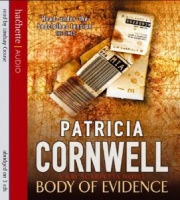 Body of Evidence written by Patricia Cornwell performed by Lindsay Crouse on CD (Abridged)£9.99
A reclusive writer is dead. And her final manuscript has disappeared ...Someone is stalking Beryl Madison.
---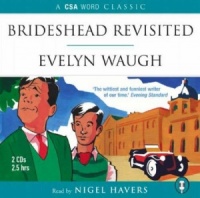 Brideshead Revisited written by Evelyn Waugh performed by Nigel Havers on CD (Abridged)£8.99
It is WW2 and Captain Charles Ryder reflects on his time at Oxford during the twenties and a world now changed. As a lonely student Charles was captivated by the outrageous and decadent Sebastian Flyte and invited to spend time at the Flyte's family home - the magnificent Brideshead.
---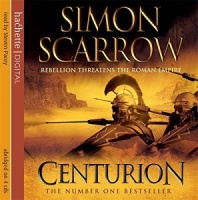 Centurion - Rebellion Threatens the Roman Empire written by Simon Scarrow performed by Steven Pacey on CD (Abridged)£17.99 - £18.99
In the first century AD the Roman Empire faces a new threat from its long-standing enemy Parthia. Parthia is vying with Rome for control of Palmyra an officially neutral kingdom.
---
---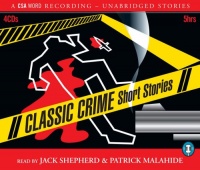 Classic Crime Short Stories written by Various Famous Crime Writers performed by Jack Shepherd and Patrick Malahide on CD (Unabridged)£4.99 - £9.99
Discover a world of heroes and villains, suspense and intrigue. This riveting and comprehensive collection brings together some of the best crime writing of all time.
---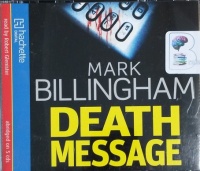 Death Message written by Mark Billingham performed by Robert Glenister on CD (Abridged)£4.99
The first message sent to Tom Thorne's mobile phone was just a picture - the blurred image of a man's face, but Thorne had seen too many dead bodies in his time to know that this man was no longer alive. But who was he? Who sent the photograph? And why? While the technical experts attempt to trace the...
New In November 2018 Part 1
(in alphabetical order)
A Funeral in Blue written by Anne Perry performed by Terrence Hardiman on Cassette (Unabridged)£19.99

When her brother arrives on her doorstep, Hester Monk is shocked - as much by the unexpectedness of the visit as by the reason for it. For since her marriage to Monk, Charles and his elegant wife, Imogen, have kept their distance. But now Charles needs Hester's help.

A Sudden Fearful Death written by Anne Perry performed by Terrence Hardiman on Cassette (Unabridged)£24.99

Death might be commonplace in 1857 at the Royal Free Hospital in London's Gray's Inn Road, but murder certainly isn't. When the body of Prudence Barrymore, a gently bred, dedicated and passionate nurse, is discovered stuffed into a laundry chute, no-one - high born or low - can be beyond suspicion.

A Tale of Two Cities written by Charles Dickens performed by BBC Full Cast Dramatisation and Robert Lindsay on CD (Abridged)£24.99 - £34.99

Robert Lindsay stars in this BBC Radio 4 full-cast dramatisation of the classic novel by Charles Dickens. From the echo of the first line 'It was the best of times, it was the worst of times' to the final 'It is a far better thing that I do than I have ever done', Dickens' classic novel of the French revolution...

Bedford Square written by Anne Perry performed by Terrence Hardiman on Cassette (Unabridged)£19.99

When a man is found murdered on the doorstep of a respectable house in Bedford Square, Victorian England's finest and most controversial policeman, Thomas Pitt, is called immediately to the scene. The only clue to the victim's identity is a silver snuff box found on the body, curiously at odds...

Blue Diary written by Alice Hoffman performed by Joyce Bean on CD (Unabridged)£24.99

The revelation of a dark secret about Ethan Ford's true identity and his past threatens to turn a small Massachusetts town upside down as the truth shatters Monroe's small-town peace and tests the bonds between family and friends.

Choose Them Wisely - Thoughts Become Things! written by Mike Dooley performed by Mike Dooley on CD (Unabridged)£19.99

Choose Them Wiselyis a reminder that thoughts are powerful catalysts in the life listeners want to live. Filled with inspiring, uplifting messages, Choose Them Wiselyis a joyful expression of an abundant life. Mike Dooley is a contributor to The Secretand his website www.TUT.com delivers messages...

Death of a Stranger written by Anne Perry performed by Terrence Hardiman on Cassette (Unabridged)£19.99

Every night Hester Monk tends to women of the streets who have been injured as a result of their trade. But the injuries are becoming more serious, and now a body has been discovered in one of the area's brothels. The dead man is the respected head of a successful railway company, Nolan Baltimore.

Forgotten Voices of the Second World War written by Max Arthur and Imperial War Museum Archives performed by Timothy West on Cassette (Unabridged)£14.99

Taken from the archives of the Imperial War Museum, this is a collection of audiobooks that tell the real story of WWII in sound. Programme 1 covers September 1939 - June 1941 and includes the outbreak of war- Dunkirk - Battle of Britain - the Blitz - sinking of the Bismark - Battle of Crete - Hitler...

Lieutenant Hornblower written by C.S. Forester performed by Ioan Gruffudd on CD (Abridged)£3.99 - £4.99

The nineteenth century dawns and the Napoleonic Wars rage as Horatio Hornblower faces the fury of the French and Spanish fleets combined.

Long Spoon Lane written by Anne Perry performed by Terry Wale on Cassette (Unabridged)£24.99

You need a very long spoon indeed to dine with the devil. Early one morning, two bombs explode in an East London street. Forewarned of the attack, Thomas Pitt of the Special Branch, arrives in time to chase the bombers to a tenement in Long Spoon Lane. There, two men are arrested and...

Mansfield Park written by Jane Austen performed by Juliet Stevenson on CD (Unabridged)£39.99

Fanny Price moves from poverty to the opulence of Mansfield Park at the age of ten when she is adopted by rich relations. As she grows up she faces a constant battle with the burden of her past as her relatives try to keep her in her place.

Mrs Dalloway written by Virginia Woolf performed by Juliet Stevenson on CD (Unabridged)£14.99

Virginia Woolfs masterwork Mrs Dalloway was at the vanguard of experimental, modernist novel-writing, and remains one of the supreme examples today. As Clarissa Dalloway prepares for a party in the evening, seemingly trivial incidents prompt her to undertake a searching reconnaissance into her...

O'Hara's Choice written by Leon Uris performed by John Bedford Lloyd on CD (Abridged)£9.99

Two decades after the Civil War, first-generation Irish-American Zachary O'Hara, son of a legendary Marine and a force of a man in his own right, finds himself playing a critical role as the very existence of the Marine Corps is being decided. If he can help persuade the Secretary of the Navy that the...

Pride and Prejudice written by Jane Austen performed by Emilia Fox on CD (Unabridged)£24.99

Jane Austen's most popular novel, originally published in 1813, some 17 years after it was first written, presents the Bennet family of Longbourn. Against the background of gossipy Mrs Bennet and the detached Mr Bennet, the quest is on for husbands for the five daughters.

Shoulder the Sky written by Anne Perry performed by Cornelius Garrett on Cassette (Unabridged)£19.99

It is the spring of 1915, but deep in the trenches, there is no summer in sight... Shoulder the Sky is the second novel in Anne Perry's insightful and harrowing quintet charting the English experience of the First World War. Perfect for fans of Pat Barker and Sebastian Barry.

Skeleton Hill written by Peter Lovesey performed by Simon Prebble on CD (Unabridged)£24.99

On Lansdown Hill, near Bath, England, a battle between Roundheads and Cavaliers that took place over 350 years ago is annually reenacted. Two of the reenactors discover a skeleton that is female, headless, and only about twenty years old. One of them, a professor who played a Cavalier...

Slaves and Obsession written by Anne Perry performed by Terrence Hardiman on Cassette (Unabridged)£24.99

It is 1861, and the American Civil War has just begun. London arms dealer Daniel Alberton is becoming a very wealthy man, and his quiet dinner party seems remote indeed from the passions rending America. Yet investigator William Monk and his bride, Hester, sense growing tensions...

Southampton Row written by Anne Perry performed by Terrence Hardiman on Cassette (Unabridged)£19.99

A riveting new Thomas and Charlotte Pitt novel, in which Anne Perry again proves her mastery of the people, the mores, and the politics of theVictorian era she has made her own. A general election is approaching and Thomas is called to monitor the bitter struggle for one crucial London seat.

Tale of A One Way Street written by Joan Aiken performed by Jane Asher on MP3 CD (Unabridged)£9.99

A magical collection of short stories from bestselling author Joan Aiken. We are taken to peculiar lands where all the magical things that only seem to happen in dreams really do happen. We meet strange creatures by going the wrong way up a one-way street.

Tanner on Ice written by Lawrence Block performed by Lawrence Block on Cassette (Abridged)£9.99

Presenting EVAN TANNER—the first series character created by Lawrence Block, bestselling author of A WALK AMONG THE TOMBSTONES... Ever since a shred of shrapnel did a number on his brain's sleep center, Even Tanner has been awake 24/7. This gives him more time than your average underachiever.

The Complete Stories written by Evelyn Waugh performed by Simon Prebble on CD (Unabridged)£49.99

A collection of thirty-nine stories spans the entire career of the literary master and comic genius, from his earliest character sketches and barbed portraits of the British upper class to "Brideshead Revisited" and "Black Mischief."

The Dogs of Riga written by Henning Mankell performed by Sean Barrett on Cassette (Unabridged)£14.99 - £19.99

A few days later what they have been warned of comes to pass: a life raft is washed up on a beach. In it are two men, dressed in expensive suits, shot dead.The dead men were Eastern European criminals, victims of what seems to have been a gangland hit. But what appears in Sweden to be an open-and-shut case soon takes on ...

The History of Classical Music written by Richard Fawkes performed by Robert Powell on CD (Abridged)£9.99

A superb crossover title of enormous appeal to the vast selection of the population that enjoys classical music, but would like to know more about it. From Gregorian Chant to Henryk Gorecki, the first living classical composer to get into the pop album charts, here is the fascinating story of over...

The Hope Quotient - Measure it - Raise it - You'll Never Be the Same written by Ray Johnston performed by Dave Hoffman on MP3 CD (Unabridged)£9.99

A revolutionary new method for gauging your level of hope, the seven essentials that will help you increase it, and why it s so important. Underneath every thriving person, every thriving marriage, kid, and business is one factor: hope. Hope, the confident expectation that God has better days ahead...

The Man Who Ate the World - In search of the Perfect Dinner written by Jay Rayner performed by Jay Rayner on CD (Unabridged)£14.99

It's about the globalisation of high culture, the market in taste and the money spent on it. From Las Vegas to Moscow, Dubai to Tokyo and New York to London, Jay Rayner chronicles the revolution in high-end gastronomy that has been sweeping the world since the late eighties.

The Poison Belt written by Arthur Conan Doyle performed by Glen McCready on CD (Unabridged)£14.99

The sequel to "The Lost World", Arthur Conan Doyle's "Poison Belt" reunites the ever-popular Professor Challenger, intrepid journalist Edward Malone, dashing Lord John Roxton and the querulous Professor Summerlee for yet another adventure. When a sinister poison envelops the earth...

The Story of My Teeth written by Valeria Luiselli performed by Armando Duran and Thom Rivera on MP3 CD (Unabridged)£29.99

Gustavo 'Highway' Sanchez is a man with a mission: he is planning to replace every last one of his unsightly teeth. He has a few skills that might help him on his way: he can imitate Janis Joplin after two rums, he can interpret Chinese fortune cookies, he can stand an egg upright on a table...

The Tenth Power written by Kate Constable performed by Lina Patel on CD (Unabridged)£34.99

When she returns home from the Meithuran Empire, Calwyn is weak and without magic, thus arriving to find her land in ruins and her people deathly sick, the once powerful Calwyn must use the remaining strength she has to regain her powers and help those she loves the most.

The Thirst written by Jo Nesbo performed by Sean Barrett on CD (Unabridged)£8.99 - £19.99

HARRY HOLE IS BACK! A BLISTERING NEW THRILLER FROM THE NUMBER 1 BESTSELLING AUTHOR OF THE SNOWMAN AND POLICE. THERE'S A NEW KILLER ON THE STREETS... A woman is found murdered after an internet date. The marks left on her body show the police that they are dealing...

The Twisted Root written by Anne Perry performed by Terrence Hardiman on Cassette (Unabridged)£29.99

For Miriam Gardiner, at her engagement party at the London home of her fiancé, Lucius Stourbridge, it should have been one of the happiest days of her life. But, leaving suddenly, Miriam disappears without a trace. Reluctant to cause a scandal, Lucius seeks out William Monk and tells him that...

The Vigilantes - A Badge of Honor Novel written by W.E.B. Griffin and William E. Butterworth IV performed by Scott Brick on CD (Unabridged)£19.99 - £24.99

Murders are on the rise in Philadelphia-but no one seems to mind because the victims are all fugitives with histories of heinous sex crimes against women and children. Worse for Homicide Sergeant Matt Payne, the main suspect is leaving evidence for police to find. But when copycat killings start...

The Whitechapel Conspiracy written by Anne Perry performed by Terrence Hardiman on Cassette (Unabridged)£19.99

It is 1892 and the grisly killings of Whitechapel prostitutes by a man dubbed Jack the Ripper remain a frightening enigma. And in a packed Old Bailey courtroom, distinguished soldier John Adinett is sentenced to hang for the inexplicable murder of his friend Martin Fetters.

The Worst-Case Scenario Survival Handbook: Dating and Sex written by Joshua Piven, David Borgenicht and Jennifer Worick performed by Laura Hamilton on Cassette (Unabridged)£14.99

A guide to negotiating the perils of dating offers advice on escaping from a bad date, fending off a pick-up artist, dealing with a drunken date, and ending a relationship, and includes a list of useful excuses and a guide to body language. Read by Laura Hamilton.

Things the Grandchildren Should Know written by Mark Oliver Everett performed by The Chet on CD (Unabridged)£9.99

Mark Oliver Everett's upbringing was 'ridiculous, sometimes tragic and always unsteady'. His father - a quantum mechanic who worked for the Pentagon - was a genius who had corresponded with Einstein aged 13. He rarely spoke, and following his own miserable childhood had eccentric ideas of how...

We Shall Not Sleep written by Anne Perry performed by Cornelius Garrett on Cassette (Unabridged)£24.99

The fifth, and final, book in Anne Perry's powerful series of novels set during World War One. The war is coming to a close. Joseph Reavley's regiment has suffered huge losses but all live in hope that peace will soon be upon them, when a further, brutal tragedy strikes the Front.

Why We Make Things and Why It Matters written by Peter Korn performed by Traber Burns on MP3 CD (Unabridged)£19.99

Drawing from the author's search for meaning in the world of furniture making, explores the nature and satisfactions of creative practice and considers what the process of making things reveals about their creators and society.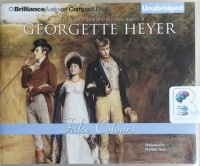 False Colours written by Georgette Heyer performed by Phyllida Nash on CD (Unabridged)£24.99
The honourable Christopher Fancot, on leave from the Diplomatic Service in the summer of 1817, is startled to find his entrancing but incorrigibly extravagant mother on the brink of financial and social ruin - and more than alarmed that his identical twin, Evelyn, Earl of Denville, has disappeared ...
---
---
---
---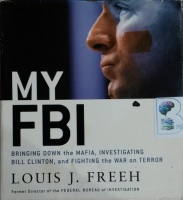 My FBI - Bringing Down the Mafia, Investigating Bill Clinton and Fighting the War on Terror written by Louis J. Freeh performed by Adam Grupper on CD (Abridged)£14.99
Louis Freeh led the Federal Bureau of Investigation from 1993 to 2001, through some of the most tumultuous times in its long history. This is the story of a life in law enforcement and of one man's determined struggle to strengthen and reform the FBI while ensuring its freedom from political interference.
---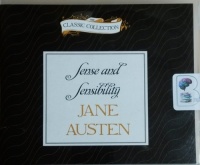 Sense and Sensibility written by Jane Austen performed by Susannah Harker on CD (Unabridged)£24.99
The discreet Elinor (Sense) and the romantic and reckless Marianne (Sensibility) find the course of true love full of brambles and disillusionment. Their neighborhood is populated with characters cut in the unique Austen mold.
---
---
---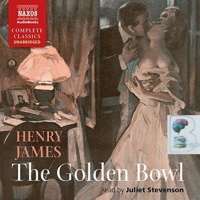 The Golden Bowl written by Henry James performed by Juliet Stevenson on CD (Unabridged)£79.99
Wealthy Maggie Verver has everything she could ever ask for - except for a husband, and a title. While in Italy, acquiring art for his museum back in the states, Maggie's millionaire father Adam decides to remedy this and acquire a husband for Maggie. Enter Prince Amerigo, of a titled, but now poor, aristocratic...
---
The Mimic Men written by V.S. Naipaul performed by Sam Dastor on CD (Unabridged)£19.99
Former government minister Ralph Singh is the perpetual outsider: displaced, disillusioned and now living in exile, Ralph reflects on his earlier life and the searing effects of colonialism. Ralph's constant estrangement sees him ever attempting to fit into various communities, only to find home in more transient...
---
---
---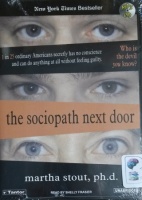 The Sociopath Next Door written by Martha Stout PhD performed by Shelly Frasier on MP3 CD (Unabridged)£24.99
Who is the devil you know?Is it your lying, cheating ex-husband?Your sadistic high school gym teacher?Your boss who loves to humiliate people in meetings?The colleague who stole your idea and passed it off as her own?In the pages of The Sociopath Next Door, you will realize that your ex was not just...
---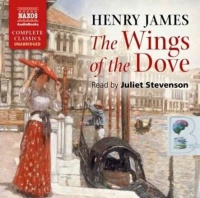 The Wings of the Dove written by Henry James performed by Juliet Stevenson on CD (Unabridged)£69.99
Milly Theale is a young, beautiful and fabulously wealthy American. When she arrives in London and meets the equally beautiful but impoverished Kate Croy, they form an intimate friendship. But nothing is as it seems; materialism, romance, self-delusion and ultimately fatal illness insidiously contaminate ...
---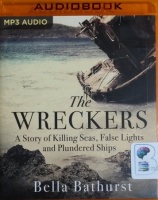 The Wreckers - A Story of Killing Seas, False Lights and Plundered Ships written by Bella Bathurst performed by Rebecca Crankshaw on MP3 CD (Unabridged)£14.99
From the best-selling author of The Lightouse Stevensons, a gripping history of the drama and danger of wrecking since the 18th-century - and the often grisly ingenuity of British wreckers, scavengers of the sea. A fine wreck has always represented sport, pleasure, treasure and, in many cases, the difference...
---
---
---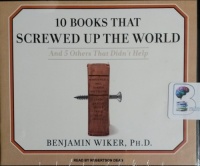 10 Books That Screwed Up The World - And 5 Others That Didn't Help written by Benjamin Wiker PhD performed by Robertson Dean on CD (Unabridged)£19.99
You've heard of the "Great Books"? These are their evil opposites. From Machiavelli's The Prince to Karl Marx's Communist Manifesto to Alfred Kinsey's Sexual Behavior in the Human Male, these "influential" books have led to war, genocide, totalitarian oppression, family breakdown, and disastrous social...
---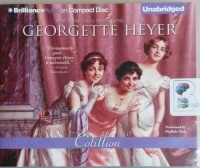 Cotillion written by Georgette Heyer performed by Phyllida Nash on CD (Unabridged)£24.99
The three great-nephews of cantankerous Mr Penicuik know better than to ignore his summons, especially when it concerns the bestowal of his fortune. His freakish plan is that his fortune will be his step-daughter's dowry.
---