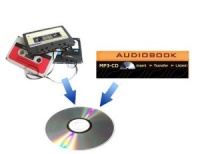 Very Large Fixed Price Audio Transfer Service£40.00
This is the fixed price £40.00 item to be used when ordering conversion of a 10-14 hour Audio Cassette or MP3 CD title.
---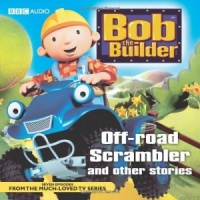 Bob the Builder - Off-Road Scrambler written by Bob the Builder Team performed by Bob the Builder Team on CD (Unabridged)£2.99
This title includes seven episodes from the hugely popular series featuring Bob the Builder, Roley, Lofty, Dizzy, Scoop, Muck and Spud - as seen on BBC TV.
---
---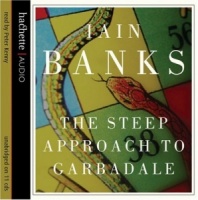 The Steep Approach to Garbadale written by Iain Banks performed by Peter Kenny on CD (Unabridged)£4.99
Dark family secrets, a long-lost love affair and a multi-million pound gaming business lie at the heart of Iain Banks' fabulous new novel. The Wopuld family built their fortune on a board game called Empire - now a wildly successful computer game.
---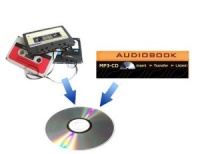 3 Hour Fixed Price Audio Transfer£15.00
This is the fixed price £15 item to be used when ordering conversion of a sub 3 hour Audio Cassette or MP3 CD title.
---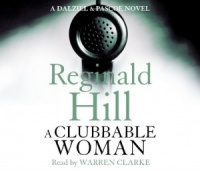 A Clubbable Woman written by Reginald Hill performed by Warren Clarke on CD (Abridged)£9.99 - £11.99
Reginald Hill's first Dalziel and Pascoe novel.
When Connon got back from the Rugby Club, his wife was even more uncommunicative than usual. Five hours later, when she still hadn't moved, Connon noticed that the front of her head had been caved in.
---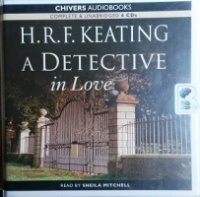 A Detective in Love written by H.R.F. Keating performed by Sheila Mitchell on CD (Unabridged)£9.99 - £14.99
DCI Harriet Martens is nicknamed the Hard Detective. But for Harriet, love proves more dangerous than any of her cases… Britain's number one tennis star, the beautiful Bubbles Xingara, has been murdered in the grounds of her luxurious house.
---
---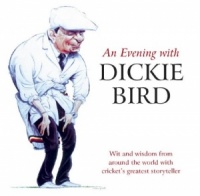 An Evening with Dickie Bird written by Dickie Bird performed by Dickie Bird on CD (Unabridged)£4.99
Dickie Bird is not only the world's most famous cricket umpire, he is also one of the most entertaining public speakers of our time.
---
---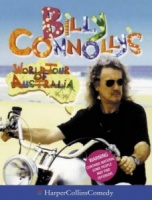 Billy Connolly's World Tour of Australia written by Billy Connolly performed by Billy Connolly on CD (Abridged)£7.99
Travelling by plane, motorbike, boat and foot, Billy Connolly tours the country performing his stage show and delivers and individual commentary on all things Australian.
---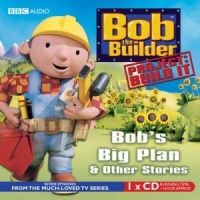 Bob the Builder - Bob's Big Plan written by Bob the Builder Team performed by Bob the Builder Team on CD (Unabridged)£11.99
You'll love these great new stories about "Bob the Builder" and his friends! In "Bob's Big Plan", a special extended episode, Bob hears that Sunflower Valley, where he and his brother Tom used to camp, is being developed.
---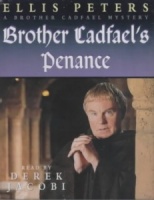 Brother Cadfael's Penance written by Ellis Peters performed by Derek Jacobi on Cassette (Abridged)£4.99
A Genius Performance by Derek Jacobi!
'And in this year of our Lord, 1145, now drawing to its close, chaotic events had seemed to be offering promise, however faint as yet, that even the two cousins battling wearily for the throne must despair of force and look around for another way of settling disputes.'
---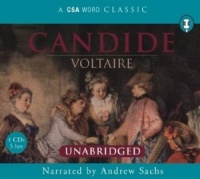 Candide written by Voltaire performed by Andrew Sachs on CD (Unabridged)£19.99
A Genius Performance by Andrew Sachs!
Candide and his tutor Pangloss journey the earth, following the philosophy: All is for the best in this, the best of all possible worlds - A point made by Liebnitz and earlier by Aquinas. This adage, however, is disproved at many turns, with the characters encountering opposition to their outlook. The initially naive Candide realises some of the dark truths of the eighteenth-century world, but could there be any light at the end of the tunnel?
---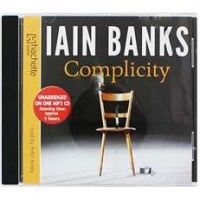 Complicity written by Iain Banks performed by Peter Kenny on MP3 CD (Unabridged)£4.99
An exploration of the morality of greed, corruption and violence. When several prominent people die mysteriously, the police beat a path to the door of an Edinburgh journalist known for his drug abuse and total commitment to computer games.
---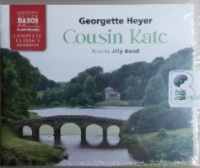 Cousin Kate written by Georgette Heyer performed by Jilly Bond on CD (Unabridged)£19.99 - £29.99
When young and beautiful governess Kate Malvern finds herself unemployed, she is taken in by Minerva Broome, the aunt she has never met, and whisked away to the majestic country home of Staplewood. However, things are not as they seem: strange things start to happen in the manor....
---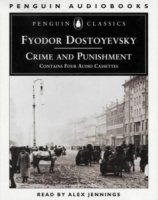 Crime and Punishment written by Fyodor Dostoyevsky performed by Alex Jennings on Cassette (Abridged)£6.99
Crime and Punishment is a novel by the Russian author Fyodor Dostoyevsky. It was first published in the literary journal The Russian Messenger in twelve monthly installments during 1866. It was later published in a single volume.
---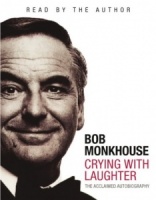 Crying with Laughter written by Bob Monkhouse performed by Bob Monkhouse on Cassette (Abridged)£18.99
Bob Monkhouse has been a star in show business for over 40 years during which time he has known both triumph and tragedy.
His first son was born disabled with cerebral palsy; he has suffered a life-long estrangement from his brother and he was arrested in 1978.
---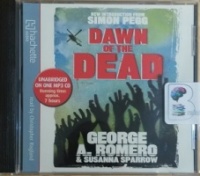 Dawn of the Dead written by George A. Romero and Susanna Sparrow performed by Christopher Ragland on MP3 CD (Unabridged)£4.99
When there is no more room in hell, the dead will walk the Earth. George A. Romero's iconic film and novel terrified generations. Now Dawn of the Dead is back to terrify once more. The world is being devastated by zombies. No one knows how far they have spread, or how to stop them.
---
---
---
New In November 2018 Part 1
(in alphabetical order)
A Funeral in Blue written by Anne Perry performed by Terrence Hardiman on Cassette (Unabridged)£19.99

When her brother arrives on her doorstep, Hester Monk is shocked - as much by the unexpectedness of the visit as by the reason for it. For since her marriage to Monk, Charles and his elegant wife, Imogen, have kept their distance. But now Charles needs Hester's help.

A Sudden Fearful Death written by Anne Perry performed by Terrence Hardiman on Cassette (Unabridged)£24.99

Death might be commonplace in 1857 at the Royal Free Hospital in London's Gray's Inn Road, but murder certainly isn't. When the body of Prudence Barrymore, a gently bred, dedicated and passionate nurse, is discovered stuffed into a laundry chute, no-one - high born or low - can be beyond suspicion.

A Tale of Two Cities written by Charles Dickens performed by BBC Full Cast Dramatisation and Robert Lindsay on CD (Abridged)£24.99 - £34.99

Robert Lindsay stars in this BBC Radio 4 full-cast dramatisation of the classic novel by Charles Dickens. From the echo of the first line 'It was the best of times, it was the worst of times' to the final 'It is a far better thing that I do than I have ever done', Dickens' classic novel of the French revolution...

Bedford Square written by Anne Perry performed by Terrence Hardiman on Cassette (Unabridged)£19.99

When a man is found murdered on the doorstep of a respectable house in Bedford Square, Victorian England's finest and most controversial policeman, Thomas Pitt, is called immediately to the scene. The only clue to the victim's identity is a silver snuff box found on the body, curiously at odds...

Blue Diary written by Alice Hoffman performed by Joyce Bean on CD (Unabridged)£24.99

The revelation of a dark secret about Ethan Ford's true identity and his past threatens to turn a small Massachusetts town upside down as the truth shatters Monroe's small-town peace and tests the bonds between family and friends.

Choose Them Wisely - Thoughts Become Things! written by Mike Dooley performed by Mike Dooley on CD (Unabridged)£19.99

Choose Them Wiselyis a reminder that thoughts are powerful catalysts in the life listeners want to live. Filled with inspiring, uplifting messages, Choose Them Wiselyis a joyful expression of an abundant life. Mike Dooley is a contributor to The Secretand his website www.TUT.com delivers messages...

Death of a Stranger written by Anne Perry performed by Terrence Hardiman on Cassette (Unabridged)£19.99

Every night Hester Monk tends to women of the streets who have been injured as a result of their trade. But the injuries are becoming more serious, and now a body has been discovered in one of the area's brothels. The dead man is the respected head of a successful railway company, Nolan Baltimore.

Forgotten Voices of the Second World War written by Max Arthur and Imperial War Museum Archives performed by Timothy West on Cassette (Unabridged)£14.99

Taken from the archives of the Imperial War Museum, this is a collection of audiobooks that tell the real story of WWII in sound. Programme 1 covers September 1939 - June 1941 and includes the outbreak of war- Dunkirk - Battle of Britain - the Blitz - sinking of the Bismark - Battle of Crete - Hitler...

Lieutenant Hornblower written by C.S. Forester performed by Ioan Gruffudd on CD (Abridged)£3.99 - £4.99

The nineteenth century dawns and the Napoleonic Wars rage as Horatio Hornblower faces the fury of the French and Spanish fleets combined.

Long Spoon Lane written by Anne Perry performed by Terry Wale on Cassette (Unabridged)£24.99

You need a very long spoon indeed to dine with the devil. Early one morning, two bombs explode in an East London street. Forewarned of the attack, Thomas Pitt of the Special Branch, arrives in time to chase the bombers to a tenement in Long Spoon Lane. There, two men are arrested and...

Mansfield Park written by Jane Austen performed by Juliet Stevenson on CD (Unabridged)£39.99

Fanny Price moves from poverty to the opulence of Mansfield Park at the age of ten when she is adopted by rich relations. As she grows up she faces a constant battle with the burden of her past as her relatives try to keep her in her place.

Mrs Dalloway written by Virginia Woolf performed by Juliet Stevenson on CD (Unabridged)£14.99

Virginia Woolfs masterwork Mrs Dalloway was at the vanguard of experimental, modernist novel-writing, and remains one of the supreme examples today. As Clarissa Dalloway prepares for a party in the evening, seemingly trivial incidents prompt her to undertake a searching reconnaissance into her...

O'Hara's Choice written by Leon Uris performed by John Bedford Lloyd on CD (Abridged)£9.99

Two decades after the Civil War, first-generation Irish-American Zachary O'Hara, son of a legendary Marine and a force of a man in his own right, finds himself playing a critical role as the very existence of the Marine Corps is being decided. If he can help persuade the Secretary of the Navy that the...

Pride and Prejudice written by Jane Austen performed by Emilia Fox on CD (Unabridged)£24.99 - £39.99

Jane Austen's most popular novel, originally published in 1813, some 17 years after it was first written, presents the Bennet family of Longbourn. Against the background of gossipy Mrs Bennet and the detached Mr Bennet, the quest is on for husbands for the five daughters.

Shoulder the Sky written by Anne Perry performed by Cornelius Garrett on Cassette (Unabridged)£19.99

It is the spring of 1915, but deep in the trenches, there is no summer in sight... Shoulder the Sky is the second novel in Anne Perry's insightful and harrowing quintet charting the English experience of the First World War. Perfect for fans of Pat Barker and Sebastian Barry.

Skeleton Hill written by Peter Lovesey performed by Simon Prebble on CD (Unabridged)£24.99

On Lansdown Hill, near Bath, England, a battle between Roundheads and Cavaliers that took place over 350 years ago is annually reenacted. Two of the reenactors discover a skeleton that is female, headless, and only about twenty years old. One of them, a professor who played a Cavalier...

Slaves and Obsession written by Anne Perry performed by Terrence Hardiman on Cassette (Unabridged)£24.99

It is 1861, and the American Civil War has just begun. London arms dealer Daniel Alberton is becoming a very wealthy man, and his quiet dinner party seems remote indeed from the passions rending America. Yet investigator William Monk and his bride, Hester, sense growing tensions...

Southampton Row written by Anne Perry performed by Terrence Hardiman on Cassette (Unabridged)£19.99

A riveting new Thomas and Charlotte Pitt novel, in which Anne Perry again proves her mastery of the people, the mores, and the politics of theVictorian era she has made her own. A general election is approaching and Thomas is called to monitor the bitter struggle for one crucial London seat.

Tale of A One Way Street written by Joan Aiken performed by Jane Asher on MP3 CD (Unabridged)£9.99

A magical collection of short stories from bestselling author Joan Aiken. We are taken to peculiar lands where all the magical things that only seem to happen in dreams really do happen. We meet strange creatures by going the wrong way up a one-way street.

Tanner on Ice written by Lawrence Block performed by Lawrence Block on Cassette (Abridged)£9.99

Presenting EVAN TANNER—the first series character created by Lawrence Block, bestselling author of A WALK AMONG THE TOMBSTONES... Ever since a shred of shrapnel did a number on his brain's sleep center, Even Tanner has been awake 24/7. This gives him more time than your average underachiever.

The Complete Stories written by Evelyn Waugh performed by Simon Prebble on CD (Unabridged)£49.99

A collection of thirty-nine stories spans the entire career of the literary master and comic genius, from his earliest character sketches and barbed portraits of the British upper class to "Brideshead Revisited" and "Black Mischief."

The Dogs of Riga written by Henning Mankell performed by Sean Barrett on Cassette (Unabridged)£14.99 - £19.99

A few days later what they have been warned of comes to pass: a life raft is washed up on a beach. In it are two men, dressed in expensive suits, shot dead.The dead men were Eastern European criminals, victims of what seems to have been a gangland hit. But what appears in Sweden to be an open-and-shut case soon takes on ...

The History of Classical Music written by Richard Fawkes performed by Robert Powell on CD (Abridged)£9.99

A superb crossover title of enormous appeal to the vast selection of the population that enjoys classical music, but would like to know more about it. From Gregorian Chant to Henryk Gorecki, the first living classical composer to get into the pop album charts, here is the fascinating story of over...

The Hope Quotient - Measure it - Raise it - You'll Never Be the Same written by Ray Johnston performed by Dave Hoffman on MP3 CD (Unabridged)£9.99

A revolutionary new method for gauging your level of hope, the seven essentials that will help you increase it, and why it s so important. Underneath every thriving person, every thriving marriage, kid, and business is one factor: hope. Hope, the confident expectation that God has better days ahead...

The Man Who Ate the World - In search of the Perfect Dinner written by Jay Rayner performed by Jay Rayner on CD (Unabridged)£14.99

It's about the globalisation of high culture, the market in taste and the money spent on it. From Las Vegas to Moscow, Dubai to Tokyo and New York to London, Jay Rayner chronicles the revolution in high-end gastronomy that has been sweeping the world since the late eighties.

The Other Queen written by Philippa Gregory performed by Bianca Amato, Dagmara Domnczyk and Graeme Malcom on CD (Abridged)£9.99

A dramatic novel of passion, politics and betrayal from the author of The Other Boleyn Girl, Philippa Gregory. Mary, Queen of Scots, fights to regain her kingdom whilst under the guard of Queen Elizabeth's trusted accomplice, Bess of Hardwick. Mary is Queen of Scotland but she has been forced...

The Poison Belt written by Arthur Conan Doyle performed by Glen McCready on CD (Unabridged)£14.99

The sequel to "The Lost World", Arthur Conan Doyle's "Poison Belt" reunites the ever-popular Professor Challenger, intrepid journalist Edward Malone, dashing Lord John Roxton and the querulous Professor Summerlee for yet another adventure. When a sinister poison envelops the earth...

The Story of My Teeth written by Valeria Luiselli performed by Armando Duran and Thom Rivera on MP3 CD (Unabridged)£29.99

Gustavo 'Highway' Sanchez is a man with a mission: he is planning to replace every last one of his unsightly teeth. He has a few skills that might help him on his way: he can imitate Janis Joplin after two rums, he can interpret Chinese fortune cookies, he can stand an egg upright on a table...

The Tenth Power written by Kate Constable performed by Lina Patel on CD (Unabridged)£34.99

When she returns home from the Meithuran Empire, Calwyn is weak and without magic, thus arriving to find her land in ruins and her people deathly sick, the once powerful Calwyn must use the remaining strength she has to regain her powers and help those she loves the most.

The Thirst written by Jo Nesbo performed by Sean Barrett on CD (Unabridged)£14.99 - £19.99

HARRY HOLE IS BACK! A BLISTERING NEW THRILLER FROM THE NUMBER 1 BESTSELLING AUTHOR OF THE SNOWMAN AND POLICE. THERE'S A NEW KILLER ON THE STREETS... A woman is found murdered after an internet date. The marks left on her body show the police that they are dealing...

The Twisted Root written by Anne Perry performed by Terrence Hardiman on Cassette (Unabridged)£29.99

For Miriam Gardiner, at her engagement party at the London home of her fiancé, Lucius Stourbridge, it should have been one of the happiest days of her life. But, leaving suddenly, Miriam disappears without a trace. Reluctant to cause a scandal, Lucius seeks out William Monk and tells him that...

The Vigilantes - A Badge of Honor Novel written by W.E.B. Griffin and William E. Butterworth IV performed by Scott Brick on CD (Unabridged)£19.99 - £24.99

Murders are on the rise in Philadelphia-but no one seems to mind because the victims are all fugitives with histories of heinous sex crimes against women and children. Worse for Homicide Sergeant Matt Payne, the main suspect is leaving evidence for police to find. But when copycat killings start...

The Whitechapel Conspiracy written by Anne Perry performed by Terrence Hardiman on Cassette (Unabridged)£19.99

It is 1892 and the grisly killings of Whitechapel prostitutes by a man dubbed Jack the Ripper remain a frightening enigma. And in a packed Old Bailey courtroom, distinguished soldier John Adinett is sentenced to hang for the inexplicable murder of his friend Martin Fetters.

The Worst-Case Scenario Survival Handbook: Dating and Sex written by Joshua Piven, David Borgenicht and Jennifer Worick performed by Laura Hamilton on Cassette (Unabridged)£14.99

A guide to negotiating the perils of dating offers advice on escaping from a bad date, fending off a pick-up artist, dealing with a drunken date, and ending a relationship, and includes a list of useful excuses and a guide to body language. Read by Laura Hamilton.

Things the Grandchildren Should Know written by Mark Oliver Everett performed by The Chet on CD (Unabridged)£9.99

Mark Oliver Everett's upbringing was 'ridiculous, sometimes tragic and always unsteady'. His father - a quantum mechanic who worked for the Pentagon - was a genius who had corresponded with Einstein aged 13. He rarely spoke, and following his own miserable childhood had eccentric ideas of how...

Traitors' Gate written by Anne Perry performed by Terry Wale on Cassette (Unabridged)£29.99

A body is found floating towards Traitors Gate - a coincidence, or symbolic? In the fifteenth novel in the Thomas Pitt mystery series, Thomas and Charlotte must battle against the political games at play in the foggy streets of Victorian London. Perfect for fans of C. J. Samson and Ann Granger.

We Shall Not Sleep written by Anne Perry performed by Cornelius Garrett on Cassette (Unabridged)£24.99

The fifth, and final, book in Anne Perry's powerful series of novels set during World War One. The war is coming to a close. Joseph Reavley's regiment has suffered huge losses but all live in hope that peace will soon be upon them, when a further, brutal tragedy strikes the Front.

Why We Make Things and Why It Matters written by Peter Korn performed by Traber Burns on MP3 CD (Unabridged)£19.99

Drawing from the author's search for meaning in the world of furniture making, explores the nature and satisfactions of creative practice and considers what the process of making things reveals about their creators and society.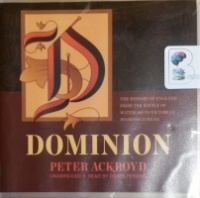 Dominion - The History of England from The Battle of Waterloo to Victoria's Diamond Jubilee written by Peter Ackroyd performed by Derek Perkins on CD (Unabridged)£29.99
Dominion, the fifth volume in Peter Ackroyd's masterful History of England, begins in 1815 as national glory following the Battle of Waterloo gives way to a post-war depression and ends with the death of Queen Victoria in January 1901. Spanning the end of the Regency, Ackroyd takes listeners from the ..
---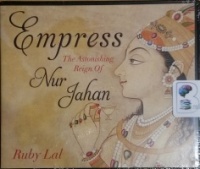 Empress - The Astonishing Reign of Nur Jahan written by Ruby Lal performed by Suzanne Toren on CD (Unabridged)£24.99
In 1611, thirty-four-year-old Nur Jahan, daughter of a Persian noble and widow of a subversive official, became the twentieth and favorite wife of the Emperor Jahangir, who ruled the vast Mughal Empire. An astute politician as well as a devoted partner, she issued imperial orders; coins of the realm bore her name.
---
---
Mrs Pringle written by Miss Read performed by Gwen Watford on Cassette (Unabridged)£19.99
Mrs Pringle, the lugubrious school cleaner, has always been a favourite character in the Fairacre series. Here we trace Maud Pringle's life from childhood visits to the village from her Caxley home, through her working days before her marriage to Fred Pringle, and on to her long association with Fariacre School, and we meet again many old friends as they cross Mrs
---
---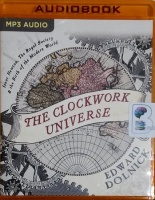 The Clockwork Universe - Isaac Newton, The Royal Society and the Birth of the Modern World written by Edward Dolnick performed by Alan Sklar on MP3 CD (Unabridged)£24.99
The Clockwork Universe is the story of a band of men who lived in a world of dirt and disease but pictured a universe that ran like a perfect machine. A meld of history and science, this book is a group portrait of some of the greatest minds who ever lived as they wrestled with natures most sweeping mysteries....
---
---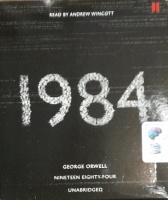 1984 written by George Orwell performed by Andrew Wincott on CD (Unabridged)£19.99
BIG BROTHER IS WATCHING YOU . . . 1984 is the year in which it happens. The world is divided into three superstates. In Oceania, the Party's power is absolute. Every action, word, gesture and thought is monitored under the watchful eye of Big Brother and the Thought Police. In the Ministry of Truth...
---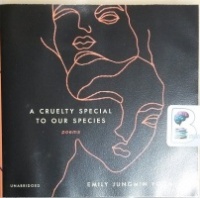 A Cruelty Special to Our Species written by Emily Jungmin Yoon performed by Emily Jungmin Yoon on CD (Unabridged)£14.99
A piercing debut collection of poems exploring gender, race, and violence from a sensational new talent. In her arresting collection, urgently relevant for our times, poet Emily Jungmin Yoon confronts the histories of sexual violence against women, focusing in particular on Korean so-called "comfort women,"
---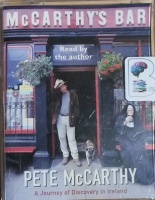 A Journey of Discovery in Ireland written by Pete McCarthy performed by Pete McCarthy on Cassette (Abridged)£4.99
McCARTHY'S BAR is the result of a lifelong love affair with Ireland. Written and read by the presenter of Channel 4's Travelog, it is both an entertaining journey and a personal investigation into a past, and a country populated by hundreds of McCarthys, where Christian Brothers rub shoulders with Van Morrison...
---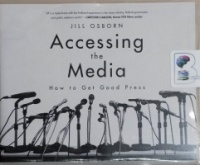 Accessing the Media - How to Get Good Press written by Jill Osborn performed by Teri Schnaubelt on CD (Unabridged)£14.99
Accessing the Media takes the listener behind the scenes to understand how best to work with press to get publicity. Perfect for politicians, business leaders, lobbyists, and media junkies, this reference provides an insider's look at how the modern newsroom works, detailing the different roles of reporters...
---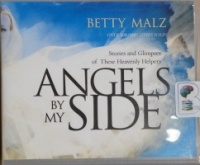 Angels by My Side - Stories and Glimpses of These Heavenly Helpers written by Betty Malz performed by Melanie Ewbank on CD (Unabridged)£9.99
God knows your needs - and He has His angels ready to help you! Have you ever had a close call? Do you sometimes sense that you are not alone? Do you wonder if you have ever met an angel "unaware"? When Betty Malz was a young mom, she suffered a ruptured appendix and, after many fatal ...
---
---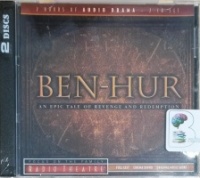 Ben-Hur written by Lew Wallace performed by Radio Theatre Team on CD (Unabridged)£9.99
An unforgettable account of betrayal, revenge, redemption, Focus on the Family Radio Theatre's production of Ben-Hur tells the tale of a nobleman who fell from Roman favor and was sentenced to live as a slave all at the hands of his childhood friend, Messala. Once nearly brothers, any hope of reconciliation...
---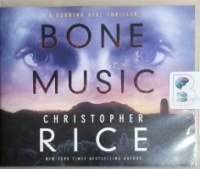 Bone Music written by Christopher Rice performed by Lauren Ezzo on CD (Unabridged)£19.99
There's more than one way to stoke the flames of revenge... Charlotte Rowe spent the first seven years of her life in the hands of the only parents she knew - a pair of serial killers who murdered her mother and tried to shape Charlotte in their own twisted image. If only the nightmare had ended when she...
---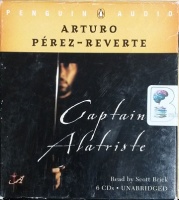 Captain Alatriste written by Arturo Perez-Reverte performed by Scott Brick on CD (Unabridged)£24.99
In Madrid in the 1620s, a man must live by his wits, and often by his sword. For this is a time when court intrigue is high, when the decadent young king has dragged the country into a series of disastrous wars, and citizens live in fear of the infamous Spanish Inquisition. In this political hotbed of hired assassins...
---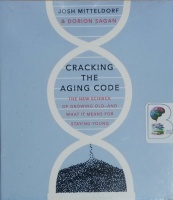 Cracking The Aging Code - The New Science of Growing Old and What It Means for Staying Young written by Josh Mitteldorf and Dorion Sagan performed by Stephen McLaughlin on CD (Unabridged)£39.99
A revolutionary examination of why we age, what it means for our health, and how we just might be able to fight it. In Cracking the Aging Code, theoretical biologist Josh Mitteldorf and award-winning writer and ecological philosopher Dorion Sagan reveal that evolution and aging are even more complex...
---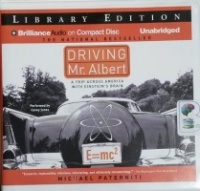 Driving Mr. Albert - A Trip Across America with Einstein's Brain written by Michael Paterniti performed by Casey Jones on CD (Unabridged)£19.99
This extraordinary travel book tells the true story of how in 1997 writer Michael Paterniti agreed to take a road trip from New Jersey to California, reuniting the preserved brain of the great scientist Albert Einstein (1879-1955) with his granddaughter Evelyn. Paterniti's improbable travelling companion is...
---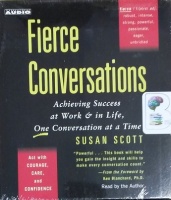 Fierce Conversations - Achieving Success at Work and In Life, One Conversation at a Time written by Susan Scott performed by Susan Scott on CD (Unabridged)£19.99
Fierce Conversations is a way of conducting business. An attitude. A way of life. Communications expert Susan Scott maintains that a single conversation can change the trajectory of a career, marriage or life. Whether these are conversations with yourself, partner, colleagues, customers, family or friends...
---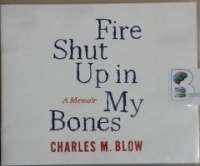 Fire Shut Up in My Bones written by Charles M. Blow performed by Charles M. Blow on CD (Unabridged)£19.99
A gorgeous, moving memoir of how one of America's most innovative and respected journalists found his voice by coming to terms with a painful past New York Times columnist Charles M. Blow mines the compelling poetry of the out-of-time African-American Louisiana town where he grew up a place...