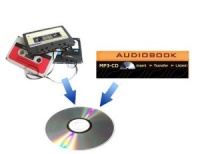 3 Hour Fixed Price Audio Transfer£15.00
This is the fixed price £15 item to be used when ordering conversion of a sub 3 hour Audio Cassette or MP3 CD title.
---
---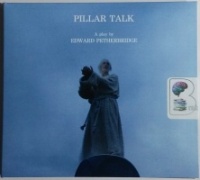 Pillar Talk - A Play written by Edward Petherbridge performed by Edward Petherbridge on CD (Unabridged)£14.99
Exclusive to Brainfood Audiobooks! Esteemed actor Edward (Nicholas Nickleby) Petherbridge uses the story of Symeon Stylites, the 5th century monk who lived on a pillar for thirty-six years, as a framework for an existential inquiry into imagination, belief, doubt, miracles and why one would live 'as I live.'
---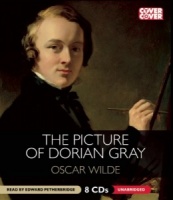 The Picture of Dorian Gray written by Oscar Wilde performed by Edward Petherbridge on CD (Unabridged)£29.99 - £34.99
A Genius Performance by Edward Petherbridge!
Dorian Gray is a child of his time. A young man who is only interested in appearances and, as the story continues, not so much about reality. He has a picture painted and makes a deal with the "devil" so that all the sins he commits are visited on the painting and not on him. This tale has something to say to every generation and is performed by the Genius that is Edward Petherbridge!
---
---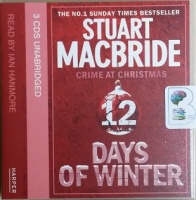 12 Days of Winter written by Stuart MacBride performed by Ian Hanmore on CD (Unabridged)£19.99 - £29.99
A collection of interlinked tales of crime and retribution laced with dark humour, set around the festive season – from the No. 1 bestseller Stuart MacBride
Thieves, drug dealers, lap-dancers, gangsters and even the odd good guy populate these twelve tales exploring the seedier side of life in North East Scotland.
---
---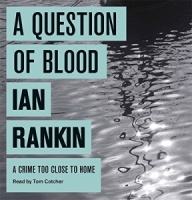 A Question of Blood written by Ian Rankin performed by Tom Cotcher on CD (Unabridged)£29.99
Two seventeen-year-olds are killed by an ex-Army loner who has gone off the rails. The mystery takes Rebus into the heart of a shattered community.
---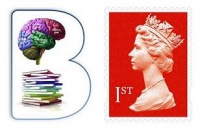 Additional Airmail Postage for Edward Petherbridges Gift to Austrilia£15.00
This is the Additional Postage charge for Edward Petherbridge's audiobook order as one item is required to be sent to Australia.
---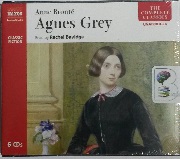 Agnes Grey written by Anne Bronte performed by Rachel Bavidge on CD (Unabridged)£24.99 - £29.99
For all those captivated by the trials of Jane Eyre, Anne Brontës heroine Agnes Grey is the ideal counterpoint. Agnes Grey is widely considered to be the best record of the precarious position of the governess in Victorian society, and the insolence, neglect and dependence that the gentle ....
---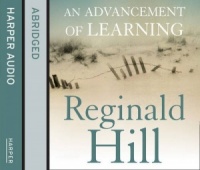 An Advancement of Learning written by Reginald Hill performed by Warren Clarke on CD (Abridged)£4.99 - £14.99
Lecturers having it away with students, witches' sabbaths on the sand dunes, a body buried under a statue in the gardens, and a fresh rash of killings.
---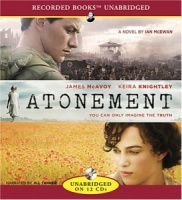 Atonement written by Ian McEwan performed by Jill Tanner on CD (Unabridged)£21.99
On the hottest day of the summer of 1934, thirteen-year-old Briony Tallis sees her sister Cecilia strip off her clothes and plunge into the fountain in the garden of their country house. Watching her is Robbie Turner, her childhood friend who, like Cecilia, has recently come down from Cambridge.
---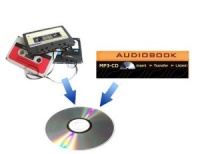 Audio Repair and Audio Transfer for Customers Own Tapes£35.00
Audio Repair and Audio Transfer of Customer Own Tapes
If you have a damaged audio tape that needs repairing and then transferring to Audio CD this is the service for you.
You should place an order for this item for each tape that requires repair and recording.
---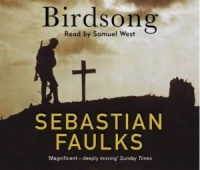 Birdsong written by Sebastian Faulks performed by Samuel West on CD (Abridged)£6.99 - £9.99
A Genius Performance by Samuel West!
Set before and during the Great War, Birdsong captures the drama of that era on both a national and a personal scale. It is the story of Stephen, a young Englishman, who arrives in Amiens in 1910.
---
---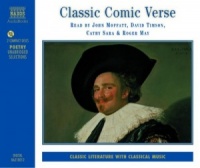 Classic Comic Verse written by Various Famous Poets performed by John Moffat, David Timson, Cathy Sara and Roger May on CD (Abridged)£4.99 - £6.99
Poetry by definition, achieves its effects by rhythm, sound patterns and imagery. One of the most popular areas of audiobooks -- spoken poetic form -- evokes emotions and sensations by bringing the voice of the poet to life in an appropriately intimate way, directly to the ear and mind of the listener.
---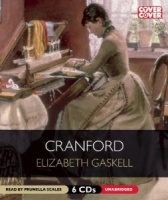 Cranford written by Elizabeth Gaskell performed by Prunella Scales on CD (Unabridged)£19.99
"I'll not listen to reason," she said, now in full possession of her voice, which had been rather choked with sobbing. "Reason always means what someone else has got to say."'
---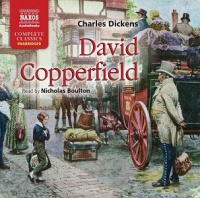 David Copperfield written by Charles Dickens performed by Nicholas Boulton on CD (Unabridged)£69.99
The intensely personal David Copperfield (widely regarded to be the most autobiographical of the authors novels) is one of Dickenss greatest works. We follow David Copperfield from birth and miserable childhood to inevitable tragedies, until he finally finds happiness later in life.
---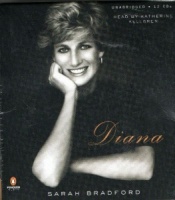 Diana written by Sarah Bradford performed by Katherine Kellgren on CD (Unabridged)£6.99
Sarah Bradford's Diana is a complex and explosive study of the greatest icon of the twentieth century. Glamour. Duty. Tragedy: The Woman Behind the Princess.
After more than a decade interviewing those closest to the Princess and her select circle, Sarah Bradford exposes the real Diana
---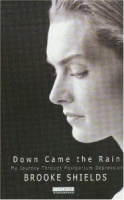 Down Came the Rain written by Brooke Shields performed by Brooke Shields on CD (Abridged)£4.99
When actress Brooke Shields gave birth to a beautiful baby daughter, Rowan, she felt like the luckiest woman in the world. But moments later, everything changed.
---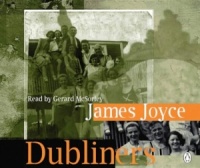 Dubliners written by James Joyce performed by Gerald McSorley on CD (Abridged)£5.99
In his first published work in prose, James Joyce paints vivid portraits of the people of Dublin, his city of birth, in a collection of stories whose larger purpose, he said, was to depict a "moral history of Ireland".
---
New In November 2018 Part 1
(in alphabetical order)
A Funeral in Blue written by Anne Perry performed by Terrence Hardiman on Cassette (Unabridged)£19.99

When her brother arrives on her doorstep, Hester Monk is shocked - as much by the unexpectedness of the visit as by the reason for it. For since her marriage to Monk, Charles and his elegant wife, Imogen, have kept their distance. But now Charles needs Hester's help.

A Sudden Fearful Death written by Anne Perry performed by Terrence Hardiman on Cassette (Unabridged)£24.99

Death might be commonplace in 1857 at the Royal Free Hospital in London's Gray's Inn Road, but murder certainly isn't. When the body of Prudence Barrymore, a gently bred, dedicated and passionate nurse, is discovered stuffed into a laundry chute, no-one - high born or low - can be beyond suspicion.

A Tale of Two Cities written by Charles Dickens performed by BBC Full Cast Dramatisation and Robert Lindsay on CD (Abridged)£24.99 - £34.99

Robert Lindsay stars in this BBC Radio 4 full-cast dramatisation of the classic novel by Charles Dickens. From the echo of the first line 'It was the best of times, it was the worst of times' to the final 'It is a far better thing that I do than I have ever done', Dickens' classic novel of the French revolution...

Bedford Square written by Anne Perry performed by Terrence Hardiman on Cassette (Unabridged)£19.99

When a man is found murdered on the doorstep of a respectable house in Bedford Square, Victorian England's finest and most controversial policeman, Thomas Pitt, is called immediately to the scene. The only clue to the victim's identity is a silver snuff box found on the body, curiously at odds...

Blue Diary written by Alice Hoffman performed by Joyce Bean on CD (Unabridged)£24.99

The revelation of a dark secret about Ethan Ford's true identity and his past threatens to turn a small Massachusetts town upside down as the truth shatters Monroe's small-town peace and tests the bonds between family and friends.

Choose Them Wisely - Thoughts Become Things! written by Mike Dooley performed by Mike Dooley on CD (Unabridged)£19.99

Choose Them Wiselyis a reminder that thoughts are powerful catalysts in the life listeners want to live. Filled with inspiring, uplifting messages, Choose Them Wiselyis a joyful expression of an abundant life. Mike Dooley is a contributor to The Secretand his website www.TUT.com delivers messages...

Death of a Stranger written by Anne Perry performed by Terrence Hardiman on Cassette (Unabridged)£19.99

Every night Hester Monk tends to women of the streets who have been injured as a result of their trade. But the injuries are becoming more serious, and now a body has been discovered in one of the area's brothels. The dead man is the respected head of a successful railway company, Nolan Baltimore.

Forgotten Voices of the Second World War written by Max Arthur and Imperial War Museum Archives performed by Timothy West on Cassette (Unabridged)£14.99

Taken from the archives of the Imperial War Museum, this is a collection of audiobooks that tell the real story of WWII in sound. Programme 1 covers September 1939 - June 1941 and includes the outbreak of war- Dunkirk - Battle of Britain - the Blitz - sinking of the Bismark - Battle of Crete - Hitler...

Lieutenant Hornblower written by C.S. Forester performed by Ioan Gruffudd on CD (Abridged)£3.99 - £4.99

The nineteenth century dawns and the Napoleonic Wars rage as Horatio Hornblower faces the fury of the French and Spanish fleets combined.

Long Spoon Lane written by Anne Perry performed by Terry Wale on Cassette (Unabridged)£24.99

You need a very long spoon indeed to dine with the devil. Early one morning, two bombs explode in an East London street. Forewarned of the attack, Thomas Pitt of the Special Branch, arrives in time to chase the bombers to a tenement in Long Spoon Lane. There, two men are arrested and...

Mansfield Park written by Jane Austen performed by Juliet Stevenson on CD (Unabridged)£39.99

Fanny Price moves from poverty to the opulence of Mansfield Park at the age of ten when she is adopted by rich relations. As she grows up she faces a constant battle with the burden of her past as her relatives try to keep her in her place.

Mrs Dalloway written by Virginia Woolf performed by Juliet Stevenson on CD (Unabridged)£14.99

Virginia Woolfs masterwork Mrs Dalloway was at the vanguard of experimental, modernist novel-writing, and remains one of the supreme examples today. As Clarissa Dalloway prepares for a party in the evening, seemingly trivial incidents prompt her to undertake a searching reconnaissance into her...

O'Hara's Choice written by Leon Uris performed by John Bedford Lloyd on CD (Abridged)£9.99

Two decades after the Civil War, first-generation Irish-American Zachary O'Hara, son of a legendary Marine and a force of a man in his own right, finds himself playing a critical role as the very existence of the Marine Corps is being decided. If he can help persuade the Secretary of the Navy that the...

Shoulder the Sky written by Anne Perry performed by Cornelius Garrett on Cassette (Unabridged)£19.99

It is the spring of 1915, but deep in the trenches, there is no summer in sight... Shoulder the Sky is the second novel in Anne Perry's insightful and harrowing quintet charting the English experience of the First World War. Perfect for fans of Pat Barker and Sebastian Barry.

Skeleton Hill written by Peter Lovesey performed by Simon Prebble on CD (Unabridged)£24.99

On Lansdown Hill, near Bath, England, a battle between Roundheads and Cavaliers that took place over 350 years ago is annually reenacted. Two of the reenactors discover a skeleton that is female, headless, and only about twenty years old. One of them, a professor who played a Cavalier...

Slaves and Obsession written by Anne Perry performed by Terrence Hardiman on Cassette (Unabridged)£24.99

It is 1861, and the American Civil War has just begun. London arms dealer Daniel Alberton is becoming a very wealthy man, and his quiet dinner party seems remote indeed from the passions rending America. Yet investigator William Monk and his bride, Hester, sense growing tensions...

Southampton Row written by Anne Perry performed by Terrence Hardiman on Cassette (Unabridged)£19.99

A riveting new Thomas and Charlotte Pitt novel, in which Anne Perry again proves her mastery of the people, the mores, and the politics of theVictorian era she has made her own. A general election is approaching and Thomas is called to monitor the bitter struggle for one crucial London seat.

Tale of A One Way Street written by Joan Aiken performed by Jane Asher on MP3 CD (Unabridged)£9.99

A magical collection of short stories from bestselling author Joan Aiken. We are taken to peculiar lands where all the magical things that only seem to happen in dreams really do happen. We meet strange creatures by going the wrong way up a one-way street.

Tanner on Ice written by Lawrence Block performed by Lawrence Block on Cassette (Abridged)£9.99

Presenting EVAN TANNER—the first series character created by Lawrence Block, bestselling author of A WALK AMONG THE TOMBSTONES... Ever since a shred of shrapnel did a number on his brain's sleep center, Even Tanner has been awake 24/7. This gives him more time than your average underachiever.

The Complete Stories written by Evelyn Waugh performed by Simon Prebble on CD (Unabridged)£49.99

A collection of thirty-nine stories spans the entire career of the literary master and comic genius, from his earliest character sketches and barbed portraits of the British upper class to "Brideshead Revisited" and "Black Mischief."

The Dogs of Riga written by Henning Mankell performed by Sean Barrett on Cassette (Unabridged)£14.99 - £19.99

A few days later what they have been warned of comes to pass: a life raft is washed up on a beach. In it are two men, dressed in expensive suits, shot dead.The dead men were Eastern European criminals, victims of what seems to have been a gangland hit. But what appears in Sweden to be an open-and-shut case soon takes on ...

The History of Classical Music written by Richard Fawkes performed by Robert Powell on CD (Abridged)£9.99

A superb crossover title of enormous appeal to the vast selection of the population that enjoys classical music, but would like to know more about it. From Gregorian Chant to Henryk Gorecki, the first living classical composer to get into the pop album charts, here is the fascinating story of over...

The Hope Quotient - Measure it - Raise it - You'll Never Be the Same written by Ray Johnston performed by Dave Hoffman on MP3 CD (Unabridged)£9.99

A revolutionary new method for gauging your level of hope, the seven essentials that will help you increase it, and why it s so important. Underneath every thriving person, every thriving marriage, kid, and business is one factor: hope. Hope, the confident expectation that God has better days ahead...

The Man Who Ate the World - In search of the Perfect Dinner written by Jay Rayner performed by Jay Rayner on CD (Unabridged)£14.99

It's about the globalisation of high culture, the market in taste and the money spent on it. From Las Vegas to Moscow, Dubai to Tokyo and New York to London, Jay Rayner chronicles the revolution in high-end gastronomy that has been sweeping the world since the late eighties.

The Other Queen written by Philippa Gregory performed by Bianca Amato, Dagmara Domnczyk and Graeme Malcom on CD (Abridged)£9.99

A dramatic novel of passion, politics and betrayal from the author of The Other Boleyn Girl, Philippa Gregory. Mary, Queen of Scots, fights to regain her kingdom whilst under the guard of Queen Elizabeth's trusted accomplice, Bess of Hardwick. Mary is Queen of Scotland but she has been forced...

The Poison Belt written by Arthur Conan Doyle performed by Glen McCready on CD (Unabridged)£14.99

The sequel to "The Lost World", Arthur Conan Doyle's "Poison Belt" reunites the ever-popular Professor Challenger, intrepid journalist Edward Malone, dashing Lord John Roxton and the querulous Professor Summerlee for yet another adventure. When a sinister poison envelops the earth...

The Story of My Teeth written by Valeria Luiselli performed by Armando Duran and Thom Rivera on MP3 CD (Unabridged)£29.99

Gustavo 'Highway' Sanchez is a man with a mission: he is planning to replace every last one of his unsightly teeth. He has a few skills that might help him on his way: he can imitate Janis Joplin after two rums, he can interpret Chinese fortune cookies, he can stand an egg upright on a table...

The Tenth Power written by Kate Constable performed by Lina Patel on CD (Unabridged)£34.99

When she returns home from the Meithuran Empire, Calwyn is weak and without magic, thus arriving to find her land in ruins and her people deathly sick, the once powerful Calwyn must use the remaining strength she has to regain her powers and help those she loves the most.

The Thirst written by Jo Nesbo performed by Sean Barrett on CD (Unabridged)£14.99 - £19.99

HARRY HOLE IS BACK! A BLISTERING NEW THRILLER FROM THE NUMBER 1 BESTSELLING AUTHOR OF THE SNOWMAN AND POLICE. THERE'S A NEW KILLER ON THE STREETS... A woman is found murdered after an internet date. The marks left on her body show the police that they are dealing...

The Twisted Root written by Anne Perry performed by Terrence Hardiman on Cassette (Unabridged)£29.99

For Miriam Gardiner, at her engagement party at the London home of her fiancé, Lucius Stourbridge, it should have been one of the happiest days of her life. But, leaving suddenly, Miriam disappears without a trace. Reluctant to cause a scandal, Lucius seeks out William Monk and tells him that...

The Vigilantes - A Badge of Honor Novel written by W.E.B. Griffin and William E. Butterworth IV performed by Scott Brick on CD (Unabridged)£19.99 - £24.99

Murders are on the rise in Philadelphia-but no one seems to mind because the victims are all fugitives with histories of heinous sex crimes against women and children. Worse for Homicide Sergeant Matt Payne, the main suspect is leaving evidence for police to find. But when copycat killings start...

The Whitechapel Conspiracy written by Anne Perry performed by Terrence Hardiman on Cassette (Unabridged)£19.99

It is 1892 and the grisly killings of Whitechapel prostitutes by a man dubbed Jack the Ripper remain a frightening enigma. And in a packed Old Bailey courtroom, distinguished soldier John Adinett is sentenced to hang for the inexplicable murder of his friend Martin Fetters.

The Worst-Case Scenario Survival Handbook: Dating and Sex written by Joshua Piven, David Borgenicht and Jennifer Worick performed by Laura Hamilton on Cassette (Unabridged)£14.99

A guide to negotiating the perils of dating offers advice on escaping from a bad date, fending off a pick-up artist, dealing with a drunken date, and ending a relationship, and includes a list of useful excuses and a guide to body language. Read by Laura Hamilton.

Things the Grandchildren Should Know written by Mark Oliver Everett performed by The Chet on CD (Unabridged)£9.99

Mark Oliver Everett's upbringing was 'ridiculous, sometimes tragic and always unsteady'. His father - a quantum mechanic who worked for the Pentagon - was a genius who had corresponded with Einstein aged 13. He rarely spoke, and following his own miserable childhood had eccentric ideas of how...

Traitors' Gate written by Anne Perry performed by Terry Wale on Cassette (Unabridged)£29.99

A body is found floating towards Traitors Gate - a coincidence, or symbolic? In the fifteenth novel in the Thomas Pitt mystery series, Thomas and Charlotte must battle against the political games at play in the foggy streets of Victorian London. Perfect for fans of C. J. Samson and Ann Granger.

We Shall Not Sleep written by Anne Perry performed by Cornelius Garrett on Cassette (Unabridged)£24.99

The fifth, and final, book in Anne Perry's powerful series of novels set during World War One. The war is coming to a close. Joseph Reavley's regiment has suffered huge losses but all live in hope that peace will soon be upon them, when a further, brutal tragedy strikes the Front.

Why We Make Things and Why It Matters written by Peter Korn performed by Traber Burns on MP3 CD (Unabridged)£19.99

Drawing from the author's search for meaning in the world of furniture making, explores the nature and satisfactions of creative practice and considers what the process of making things reveals about their creators and society.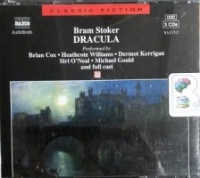 Dracula written by Bran Stoker performed by Brian Cox, Heathcote Williams, Dermot Kerrigan and Full Cast on CD (Abridged)£14.99
"Dracula" is an 1897 Gothic horror novel by Irish author Bram Stoker. Famous for introducing the character of the vampire Count Dracula, the novel tells the story of Dracula's attempt to move from Transylvania to England so he may find new blood and spread undead curse, and the battle between...
---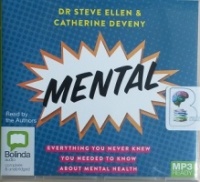 Mental - Everything you Never Knew, you needed to know, about Mental Health written by Dr Steve Ellen and Catherine Deveny performed by Dr Steve Ellen and Catherne Deveny on MP3 CD (Unabridged)£19.99
Psychiatrist Dr Steve Ellen and comedian Catherine Deveny combine forces to demystify the world of mental health. Providing an insider perspective, they share their personal experiences of mental illness and unpack the current knowledge about conditions and treatments. What do we know?
---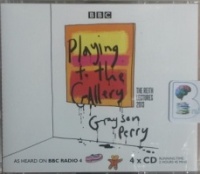 Playing to the Gallery - The Reith Lectures 2013 written by Grayson Perry performed by Grayson Perry on CD (Abridged)£19.99
Turner Prize-winning artist Grayson Perry gives the 2013 Reith Lectures, presented by Sue Lawley. Marcel Duchamp famously declared that a urinal was a work of art. It sometimes seems that anything qualifies, from a pile of sweets on a gallery floor to an Oscar-winning actress asleep in a box.
---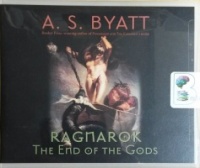 Ragnarok - The End of the Gods written by A.S. Byatt performed by Harriet Walter on CD (Unabridged)£19.99
"Ragnarok" retells the finale of Norse mythology. A story of the destruction of life on this planet and the end of the gods themselves. Just as Wagner used this dramatic and catastrophic struggle for the climax of his Ring Cycle, so A.S. Byatt now reinvents it in all its intensity and glory.
---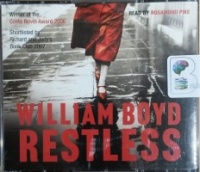 Restless written by William Boyd performed by Rosamund Pike on CD (Abridged)£9.99
Eva Delectorskaya,' I said mystified. ' Who's that?' 'Me,' she said. 'I am Eva Delectorskaya.' What happens to your life when everything you thought you knew about your mother turns out to be an elaborate lie? During the long, hot summer of 1976, Ruth Gilmartin discovers that her very English mother...
---
---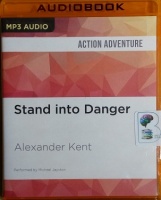 Stand into Danger written by Alexander Kent performed by Michael Jayston on MP3 CD (Unabridged)£19.99
Despatched on a secret mission, the company of a 28-gun frigate must face the hazards of conspiracy, treason, and piracy. And recently appointed third lieutenant Richard Bolitho must learn to accept his new responsibilities as a King's officer.
---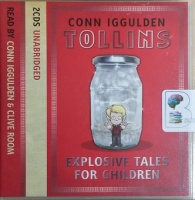 Tollins - Explosive Tales for Children written by Conn Iggulden performed by Conn Iggulden and Clive Room on CD (Unabridged)£9.99
"Tollins are not fairies. Though they both have wings, fairies are delicate creatures and much smaller. Tollins are also a lot less fragile than fairies. In fact, the word 'fragile' can't really be used about them at all. They are about as fragile as a housebrick..." In these three tales, Conn Iggulden introduces...
---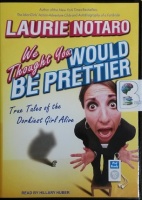 We Thought You Would be Prettier - True Tales of the Dorkiest Girl Alive written by Laurie Notaro performed by Hillary Huber on MP3 CD (Unabridged)£19.99
She thought she'd have more time. Laurie Notaro figured she had at least a few good years yet. But no-it's happened. She has officially lost her marbles. From the kid at the pet-food store checkout line whose coif is so bizarre it makes her seethe "I'm going to kick his hair's ass" to the hapless Sears...
---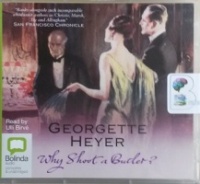 Why Shoot a Butler? written by Georgette Heyer performed by Ulli Birve on CD (Unabridged)£24.99
On a dark night, along a lonely country road, barrister Frank Amberley stops to help a young lady in distress and discovers a sports car with a corpse behind the wheel. The girl protests her innocence, and Amberley believes her – at least until he gets drawn into the mystery and the clues...
---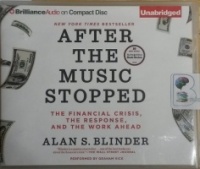 After The Music Stopped - The Financial Crisis, The Response, And the Work Ahead written by Alan S. Blinder performed by Graham Vick on CD (Unabridged)£19.99
Named one of the 10 best books of 2013 by Michiko Kakutani and the New York Times Book Review Alan S. Blinder - esteemed Princeton professor, Wall Street Journal columnist, and former vice chairman of the Federal Reserve Board under Alan Greenspan - is one of our wisest and most...
---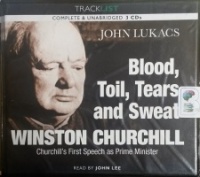 Blood, Toil, Tears and Sweat - Winston Churchill's First Speech as Prime Minister written by John Lukacs performed by John Lee on CD (Unabridged)£19.99
On 13 May 1940, Winston Churchill stood before the House of Parliament to deliver his first speech as prime minister. German troops were advancing across Europe Neville Chamberlain's government had fallen three days earlier. Churchill needed to prove himself an able leader, and he also needed...
---
---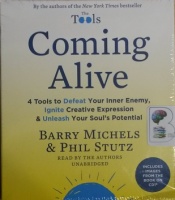 Coming Alive - The Tools - 4 Tools to Defeat Your Inner Enemy written by Barry Michels and Phil Stutz performed by Barry Michels and Phil Stutz on CD (Unabridged)£19.99
Tap into the life force to deepen your emotional and spiritual experience and realize your full potential with this transformative book by the New York Times bestselling authors of The Tools (and the resident shrinks on Goop). In The Tools, Barry Michels and Phil Stutz revolutionized the world ...
---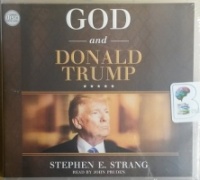 God and Donald Trump written by Stephen E. Strang performed by John Pruden on CD (Unabridged)£19.99
With pundits asking, "How did he win?" this book explores whether there was a supernatural element involved. Christian leaders prophesied before the election that God had raised up Donald Trump to lead the nation through a time of crisis. But could this billionaire reality-TV star actually convince...
---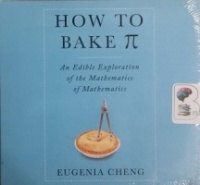 How to Bake Pi written by Eugenia Cheng performed by Tavia Gilbert on CD (Unabridged)£24.99
What is math? And how exactly does it work? In How to Bake Pi, math professor Eugenia Cheng provides and accessible introduction to the logic of mathematics-sprinkled throughout with recipes for everything from crispy duck to cornbread-that illustrates to the general listener the beauty of math.
---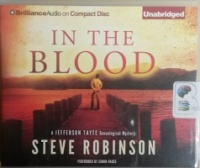 In The Blood - A Jefferson Tayte Genealogical Mystery written by Steve Robinson performed by Simon Vance on CD (Unabridged)£14.99
Two hundred years ago a loyalist family fled to England to escape the American War of Independence and seemingly vanished into thin air. American genealogist Jefferson Tayte is hired to find out what happened, but it soon becomes apparent that a calculated killer is out to stop him.
---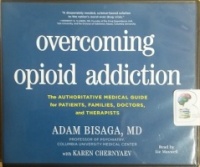 Overcoming Opioid Addiction - The Authoritative Medical Guide for Patients, Families, Doctors and Therapists written by Adam Bisaga MD with Karen Chernyaev performed by Liz Maxwell on CD (Unabridged)£39.99
Drug overdoses are now the leading cause of death for Americans un­der the age of 50, claiming more lives than the AIDS epidemic did at its peak. Opioid abuse accounts for two-thirds of these overdoses, with over 100 Americans dying from opioid overdoses every day. Now Overcoming Opioid Addiction
---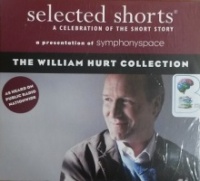 Selected Shorts - The William Hurt Collection written by Various Short Story Authors performed by William Hurt on CD (Unabridged)£9.99
Recorded live at the Peter Norton Symphony Space in New York City and at venues across the United States, these audio anthologies feature short stories from the Selected Shorts program that airs nationwide. More than 300,000 listeners tune in to this offering weekly to hear some of their favorite...
---