---
---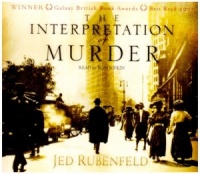 The Interpretation of Murder written by Jed Rubenfeld performed by Ron Rifkin on CD (Abridged)£4.99
A dazzling literary thriller - the story of Sigmund Freud assisting a Manhattan murder investigation. Think SHADOW OF THE WIND meets THE HISTORIAN. THE INTERPRETATION OF MURDER is an inventive tour de force inspired by Sigmund Freud's 1909 visit to America, accompanied by protégé and rival Carl Jung.
---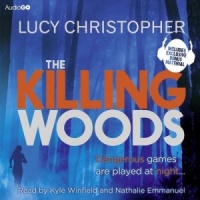 The Killing Woods written by Lucy Christopher performed by Kyle Winfield and Nethalie Emmanuel on CD (Unabridged)£4.99
Emily's dad is accused of murdering a teenage girl in the woods behind her house, the place she played in as a child.
She's sure he's innocent, but what did happen? Determined to find out, and afraid of what she might discover, Emily seeks out the boyfriend of the murdered girl.
---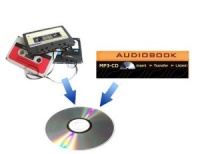 3 Hour Fixed Price Audio Transfer£15.00
This is the fixed price £15 item to be used when ordering conversion of a sub 3 hour Audio Cassette or MP3 CD title.
---
---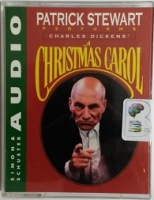 A Christmas Carol written by Charles Dickens performed by Patrick Stewart on Cassette (Abridged)£4.99
A wonderful dramatisation of this classic story. Discover the meanness of Scrooge, a man unable to participate in the joy of Christmas, his cruelty to Bob Cratchit and Tiny Tim, and his eventual redemption after the ghosts of Marley, Christmas Past, Present and Future visit him.
---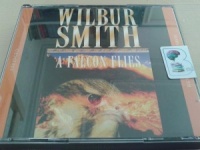 A Falcon Flies written by Wilbur Smith performed by Martin Jarvis on CD (Abridged)£4.99 - £8.99
A Falcon Flies is the first bestselling novel in Wilbur Smith's epic tale of Africa, The Ballantyne Novels. In search of a father they barely remember, Zouga and Dr Robyn Ballantyne board Mungo St John's magnificent clipper to speed them to Africa.
---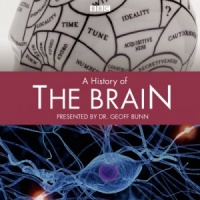 A History of the Brain written by Dr Geoff Bunn performed by Dr Geoff Bunn on CD (Unabridged)£6.99 - £7.29
This set covers 10 x 15 minute series on Radio 4 which was part of a two-week "Brain Season".
It explains in clear terms the latest discoveries in neuroscience. In this unprecedented journey, covering over 2,500 years of development in our understanding of what it is to be human.
---
---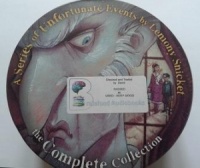 A Series of Unfortunate Events - The Complete Collection written by Lemony Snicket performed by Tim Curry and Lemony Snicket on CD (Unabridged)£49.99
The whole of this quirky, dark and very funny series! The Bad Beginning, The Reptile Room, The Wide Window, The Austere Academy, The Miserable Mill, The Ersatz Elevator, The Vile Village, The Carnivorous Carnival, The Hostile Hospital, The Slippery Slope, The Grim Grotto, The Penultimate Peril and The End.
---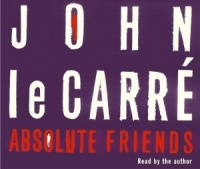 Absolute Friends written by John le Carre performed by John le Carre on CD (Abridged)£6.99
Absolute Friends is a superbly paced novel spanning fifty-six years, a theatrical masterstroke of tragi-comic writing, and a savage fable of our times, almost of our hours.
---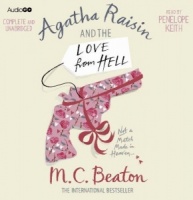 Agatha Raisin and the Love from Hell written by M.C. Beaton performed by Penelope Keith on CD (Unabridged)£9.99 - £24.99
A Genius performance by Penelope Keith!
No happily ever after for her! Recently married to neighbour James Lacey, Agatha quickly finds that love is not all it's cracked up to be - soon the newly-weds are living in separate cottages and accusing each other of infidelity.
---
---
---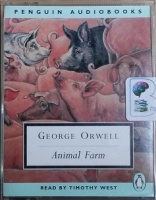 Animal Farm written by George Orwell performed by Timothy West on Cassette (Unabridged)£9.99
All animals are equal - but some are more equal than others' When the downtrodden animals of Manor Farm overthrow their master Mr Jones and take over the farm themselves, they imagine it is the beginning of a life of freedom and equality.
New In November 2017 Part 6
(in alphabetical order)
A Proper Woman written by Lillian Beckwith performed by Hannah Gordon on Cassette (Unabridged)£49.99

Anna is a child living in a remote Hebridean community when she meets the enigmatic and romantic Jimmy Pearl. She carries the memory of their meeting through to adult life - a life that is full of hardships. Anna's parents die and her brother and his wife sell the family croft ...

All That Remains written by Patricia Cornwell performed by Lorelei King on Cassette (Unabridged)£19.99

In Richmond, Virginia, young lovers are dying. So far, four couples in the area have disappeared, only to be found months later as mutilated corpses. When the daughter of the president's newest drug czar vanishes along with her boyfriend, Dr Kay Scarpetta knows time is short.

Betrayal written by Clare Francis performed by Simon Russell Beale on Cassette (Unabridged)£19.99

For businessman Hugh Wellesley, the violent waking nightmare begins with the sparse report in the morning newspaper. A woman's body recovered from the River Dart in Devon . . . identified as that of Sylvie Mathieson . . . the corpse stabbed and bound . . . Should he admit that she had once been his lover?

Blood Lines - Long and Short Stories written by Ruth Rendell performed by Nigel Anthony on Cassette (Unabridged)£19.99

I think you know who killed your stepfather', said Wexford. So begins this scintillating collection of long and short stories by Ruth Rendell. It was clear both to Wexford and Burden that Tom Peterlee was not killed for 360 pounds, but various people would have liked them to think he was...

Blow Fly written by Patricia Cornwell performed by Lorelei King on Cassette (Unabridged)£19.99

In Blow Fly, Kay Scarpetta stands at the threshold of a new life after her work as Virginia's Chief Medical Examiner has come to a jarring end. At the close of The Last Precinct, she knew she would have to leave Richmond if she were to find any peace. She feared that she was about to be fired by the governor.

China Lake written by Meg Gardiner performed by Lorelei King on Cassette (Unabridged)£19.99

Evan Delaney is a heroine of our times: a woman with a big heart, a quick tongue and a hot temper that gets her into trouble. She is shocked to discover that Tabitha, her ex-sister-in-law, has joined the Remnant - the Reverend Pete Wyoming's fanatical band of disciples.

Classic Crime Short Stories written by Various Famous Crime Writers performed by Jack Shepherd and Patrick Malahide on CD (Unabridged)£4.99 - £9.99

Discover a world of heroes and villains, suspense and intrigue. This riveting and comprehensive collection brings together some of the best crime writing of all time.

Death of an Expert Witness written by P.D. James performed by Michael Jayston on Cassette (Unabridged)£24.99

An Adam Dalgliesh Mystery. From P.D. James, one of the masters of British crime fiction, comes the seventh Adam Dalgliesh novel, set against the bleak fens of East Anglia. Death of An Expert Witness is a classic work of detective fiction packed with forensic detail, intrigue and suspense.

Getting Out of the House written by Isla Dewar performed by Ruth Sillers on Cassette (Unabridged)£19.99

As a child Nora waged war on her mother, Maisie. It relieved the hurt she felt when she overheard Maisie say she preferred her older daughter, Cathryn. Now, Nora lives in Edinburgh, far from her gaudily decorated suburban London home and the volatile Maisie.

Girl from the South written by Joanna Trollope performed by Lorelei King on Cassette (Unabridged)£19.99

Set partly in London and partly in South Carolina, Girl From the South follows the fortunes of a small group of the young and the single; the children, in fact, of sixties swingers. They have, it seems, infinite opportunity, but are bedeviled by indecision, by the inflexibility of tradition...

Hornet's Nest written by Patricia Cornwell performed by Lorelei King on Cassette (Unabridged)£14.99

By the creator of the "Kay Scarpetta" novels. Deputy Chief Virginia West likes and respects her boss, but she finds it hard to accept that a rookie reporter, Brazil, should ride on patrol with her as she investigates a series of murders where the killer paints his victims bright orange.

Is There Anything You Want? written by Margaret Forster performed by Susan Jameson on Cassette (Unabridged)£9.99

What do Mrs H., Rachel, Edwina, Ida, Sarah, Dot, Chrissie have in common? They're all women, but they're fat, thin, old, young, married or single - and appear as diverse as human nature can be. But they are all survivors. This enthralling novel follows the ripples that go out into ordinary lives ....

Marrying The Mistress written by Joanna Trollope performed by Lindsay Duncan on Cassette (Unabridged)£19.99

Merrion Palmer has been Judge Guy Stockdale's mistress for the last seven years and his wife and two grown-up sons know absolutely nothing about her. Up until now, Guy and Merrion have enjoyed a blissfully, uncomplicated relationship in stolen moments in Merrion's flat, and to the rest of the world...

Moonlit Eyes written by Emma Blair performed by Rowena Cooper on Cassette (Unabridged)£29.99

When Pee Wee Poston and his wife Beulah are offered the chance to swap New York for London, they jump at the chance. Pee Wee, a highly talented saxophonist, has been asked to help launch a new jazz club in Soho. By accepting, the couple can be close to their son Julius, a high-flying diplomat ....

Shroud for a Nightingale written by P.D. James performed by Michael Jayston on Cassette (Unabridged)£19.99

The young women of Nightingale House are there to learn to nurse and comfort the suffering. But when one of the students plays patient in a demonstration of nursing skills, she is horribly, brutally killed. Another student dies equally mysteriously and it is up to Adam Dalgliesh to .....

The Golden Straw written by Catherine Cookson performed by Susan Jameson on Cassette (Unabridged)£19.99

It all began with a straw hat – a large, broad-brimmed hat, dyed in an elusive mixture of colours to produce a distinctive shade of pale gold. It was presented to Emily Pearson by her long-time friend and employer Mabel Arkwright, a milliner with a little store in the West End of London.

The Kiss written by Danielle Steel performed by Joseph Siravo on Cassette (Unabridged)£24.99

Isabelle Forrester is the exquisite wife of a prominent Parisian banker who has long since shut her out of his heart. For lonely years, Isabelle has lived a life of isolation, pouring her passions into caring for her desperately ill son, Teddy, and into making their Paris home as happy as possible for her ....

The Tailor of Panama written by John Le Carre performed by Michael Jayston on Cassette (Unabridged)£19.99

Harry Pendel is the charismatic proprietor of Pendel and Braithwaite Limitada of Panama, through whose doors everyone who is anyone in Central America passes. Andrew Osnard, mysterious and fleshy, is a spy. His secret mission is two-pronged: to keep a watchful eye on the political .....

The Way Through the Woods written by Colin Dexter performed by Michael Pennington on Cassette (Unabridged)£19.99

Morse is enjoying a rare if unsatisfying holiday in Dorset when the first letter appears in The Times. A year before, a stunning Swedish student disappeared from Oxfordshire, leaving behind a rucksack with her identification. As the lady was dishy, young, and traveling alone, the Thames Valley Police ......

Thirteen Steps Down written by Ruth Rendell performed by Ric Jerrom on Cassette (Unabridged)£14.99

Mix Cellini (which he pronounces with an S rather than a C) is superstitious about the number 13 and has always felt dogged by ill-luck. In the house where he lives, there are 13 steps down to the landing below his rooms. His landlady lives her life almost exclusively through her library, blind to .....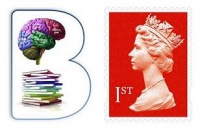 Additional Airmail Postage for Edward Petherbridges Gift to Austrilia£15.00
This is the Additional Postage charge for Edward Petherbridge's audiobook order as one item is required to be sent to Australia.
---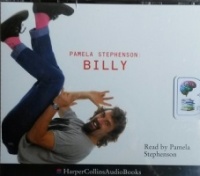 Billy written by Pamela Stephenson performed by Pamela Stephenson on CD (Abridged)£4.99
From welding to folk singing to comedy to writing to acting, Billy Connolly has proved his versatility and sheer determination. Here, his wife Pamela gives the reader an insider's view of this talented musician, singer, TV presenter, comedian and actor.
---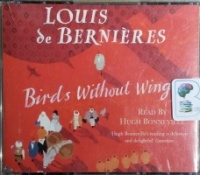 Birds Without Wings written by Louis de Bernieres performed by Hugh Bonneville on CD (Abridged)£6.99
Birds Without Wings tells of the inhabitants of a small coastal town in south-west Anatolia in the dying days of the Ottoman empire. When jihad is declared against the Allies the young men of the town are sent to war. Karatavuk soon finds himself at Gallipoli where he experiences the intimate brutality...
---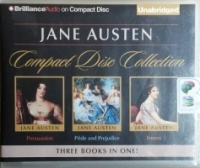 Jane Austen Collection - Persuasion - Pride and Prejudice - Emma written by Jane Austen performed by Sharon Williams and Michael Page on CD (Unabridged)£39.99
PERSUASION Anne Elliot is a young woman of perfect breeding and unwavering integrity. Seven years after she is persuaded to reject Captain Wentworth''s offer of marriage, her feelings for him are still strong. By the time she realizes this, Wentworth seems to only have eyes for the attractive...
---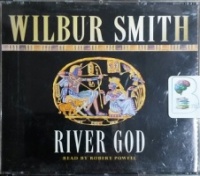 River God written by Wilbur Smith performed by Robert Powell on CD (Abridged)£4.99
At the festival of Osiris, loyal subjects of the Pharaoh gather to pay homage to their leader. Only Taita - a wise and formidably gifted enunch slave - sees him as a symbol of the kingdon's fading glory. Danger surounds all those who oppose the ruling elite. But together with his proteges, Lostris ...
---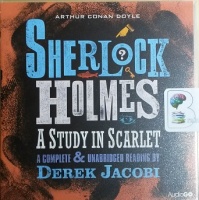 Sherlock Holmes - A Study in Scarlet written by Arthur Conan Doyle performed by Derek Jacobi on CD (Unabridged)£9.99
'There's the scarlet thread of murder running through the colourless skein of life, and our duty is to unravel it, and isolate it, and expose every inch of it'. Arriving in the wilderness of London and in need of lodgings, Dr John Watson finds himself living at 221B Baker Street with one Sherlock Holmes.
---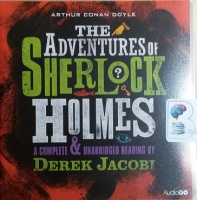 Sherlock Holmes - The Adventures of Sherlock Holmes written by Arthur Conan Doyle performed by Derek Jacobi on CD (Unabridged)£19.99
A collection of Sherlock Holmes mystery adventures includes "A Scandal in Bohemia," "The Red-Headed League," "The Speckled Band," and "The Beryl Coronet."
---
---
---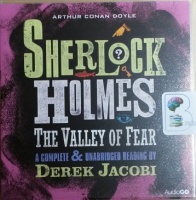 Sherlock Holmes - The Valley of Fear written by Arthur Conan Doyle performed by Derek Jacobi on CD (Unabridged)£9.99
'It is the Valley of Fear, the Valley of Death. The terror is in the hearts of the people from the dusk to the dawn. Wait, young man, and you will learn for yourself'. Sherlock Holmes is intrigued and disturbed when he receives an ominous coded message: a Mr Douglas of Birlstone House is in terrible danger.
---
---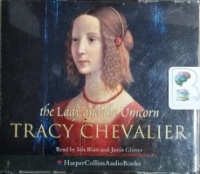 The Lady and the Unicorn written by Tracy Chevalier performed by Isla Blair and Jamie Glover on CD (Abridged)£4.99
The new novel from the author of the much-loved Girl with a Pearl Earring and Falling Angels. The Lady and the Unicorn tapestries are a set of six medieval tapestries. Beautiful, intricate and expertly made, they are also mysterious in their origin and meaning. Tapestries give an appearance of order...
---
---
---