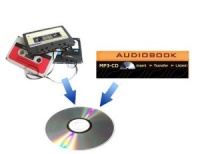 Large Fixed Price Audio Transfer Service£30.00
This is the fixed price £30.00 item to be used when ordering conversion of a 6-9 hour Audio Cassette or MP3 CD title.
---
---
---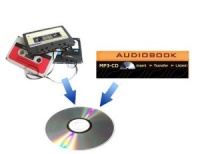 3 Hour Fixed Price Audio Transfer£10.00
This is the fixed price £10 item to be used when ordering conversion of a sub 3 hour Audio Cassette or MP3 CD title.
---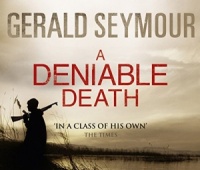 A Deniable Death written by Gerald Seymour performed by Rupert Degas on CD (Abridged)£7.99
C.R.O.P.: Covert Rural Observation Posts are places where men like Danny 'Badger' Baxter hide for endless, motionless hours, secretly recording criminal or terrorist activity. But now Badger has a bigger job than photographing dissident Republicans in muddy Ulster fields or Islamic extremists on rainswept Yorkshire moors.
---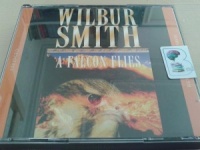 A Falcon Flies written by Wilbur Smith performed by Martin Jarvis on CD (Abridged)£4.99 - £8.99
A Falcon Flies is the first bestselling novel in Wilbur Smith's epic tale of Africa, The Ballantyne Novels. In search of a father they barely remember, Zouga and Dr Robyn Ballantyne board Mungo St John's magnificent clipper to speed them to Africa.
---
---
---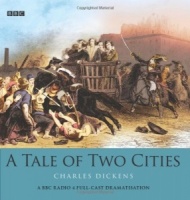 A Tale of Two Cities written by Charles Dickens performed by BBC Full Cast Dramatisation and Robert Lindsay on CD (Abridged)£19.99 - £29.99
Robert Lindsay stars in this BBC Radio 4 full-cast dramatisation of the classic novel by Charles Dickens.
---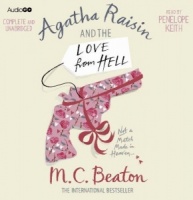 Agatha Raisin and the Love from Hell written by M.C. Beaton performed by Penelope Keith on CD (Unabridged)£14.99 - £24.99
A Genius performance by Penelope Keith!
No happily ever after for her! Recently married to neighbour James Lacey, Agatha quickly finds that love is not all it's cracked up to be - soon the newly-weds are living in separate cottages and accusing each other of infidelity.
---
---
---
---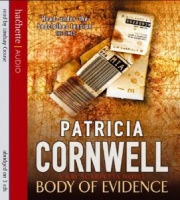 Body of Evidence written by Patricia Cornwell performed by Lindsay Crouse on CD (Abridged)£9.99
A reclusive writer is dead. And her final manuscript has disappeared ...Someone is stalking Beryl Madison.
---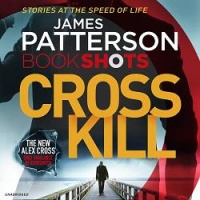 Bookshots Cross Kill written by James Patterson performed by Ruben Santiago Hudson on CD (Unabridged)£4.99
ALEX CROSS, I'm coming for you – even from the grave if I have to. Along Came a Spider killer Gary Soneji has been dead for over ten years. Alex Cross watched him die. But today, Cross saw him gun down his partner. Is Soneji alive? A ghost? Or something even more sinister?
---
New In November 2017 Part 6
(in alphabetical order)
A Proper Woman written by Lillian Beckworth performed by Hannah Gordon on Cassette (Unabridged)£19.99

Anna is a child living in a remote Hebridean community when she meets the enigmatic and romantic Jimmy Pearl. She carries the memory of their meeting through to adult life - a life that is full of hardships. Anna's parents die and her brother and his wife sell the family croft ...

All That Remains written by Patricia Cornwell performed by Lorelei King on Cassette (Unabridged)£19.99

In Richmond, Virginia, young lovers are dying. So far, four couples in the area have disappeared, only to be found months later as mutilated corpses. When the daughter of the president's newest drug czar vanishes along with her boyfriend, Dr Kay Scarpetta knows time is short.

Betrayal written by Clare Francis performed by Simon Russell Beale on Cassette (Unabridged)£19.99

For businessman Hugh Wellesley, the violent waking nightmare begins with the sparse report in the morning newspaper. A woman's body recovered from the River Dart in Devon . . . identified as that of Sylvie Mathieson . . . the corpse stabbed and bound . . . Should he admit that she had once been his lover?

Blood Lines - Long and Short Stories written by Ruth Rendell performed by Nigel Anthony on Cassette (Unabridged)£19.99

I think you know who killed your stepfather', said Wexford. So begins this scintillating collection of long and short stories by Ruth Rendell. It was clear both to Wexford and Burden that Tom Peterlee was not killed for 360 pounds, but various people would have liked them to think he was...

Blow Fly written by Patricia Cornwell performed by Lorelei King on Cassette (Unabridged)£19.99

In Blow Fly, Kay Scarpetta stands at the threshold of a new life after her work as Virginia's Chief Medical Examiner has come to a jarring end. At the close of The Last Precinct, she knew she would have to leave Richmond if she were to find any peace. She feared that she was about to be fired by the governor.

China Lake written by Meg Gardiner performed by Lorelei King on Cassette (Unabridged)£19.99

Evan Delaney is a heroine of our times: a woman with a big heart, a quick tongue and a hot temper that gets her into trouble. She is shocked to discover that Tabitha, her ex-sister-in-law, has joined the Remnant - the Reverend Pete Wyoming's fanatical band of disciples.

Classic Crime Short Stories written by Various Famous Crime Writers performed by Jack Shepherd and Patrick Malahide on CD (Unabridged)£4.99 - £9.99

Discover a world of heroes and villains, suspense and intrigue. This riveting and comprehensive collection brings together some of the best crime writing of all time.

Come to Grief written by Dick Francis performed by Tony Britton on Cassette (Unabridged)£14.99

The bestselling author of "Decider" is back with another suspenseful ride The hero of "Whip Hand" returns Although more than a decade has passed since the publication of "Whip Hand, " little time has elapsed in Sid Halley's life. Still in his mid-thirties, he remains troubled, courageous, unwilling ....

Death of an Expert Witness written by P.D. James performed by Michael Jayston on Cassette (Unabridged)£24.99

An Adam Dalgliesh Mystery. From P.D. James, one of the masters of British crime fiction, comes the seventh Adam Dalgliesh novel, set against the bleak fens of East Anglia. Death of An Expert Witness is a classic work of detective fiction packed with forensic detail, intrigue and suspense.

Getting Out of the House written by Isla Dewar performed by Ruth Sillers on Cassette (Unabridged)£19.99

As a child Nora waged war on her mother, Maisie. It relieved the hurt she felt when she overheard Maisie say she preferred her older daughter, Cathryn. Now, Nora lives in Edinburgh, far from her gaudily decorated suburban London home and the volatile Maisie.

Girl from the South written by Joanna Trollope performed by Lorelei King on Cassette (Unabridged)£19.99

Set partly in London and partly in South Carolina, Girl From the South follows the fortunes of a small group of the young and the single; the children, in fact, of sixties swingers. They have, it seems, infinite opportunity, but are bedeviled by indecision, by the inflexibility of tradition...

Hornet's Nest written by Patricia Cornwell performed by Lorelei King on Cassette (Unabridged)£14.99

By the creator of the "Kay Scarpetta" novels. Deputy Chief Virginia West likes and respects her boss, but she finds it hard to accept that a rookie reporter, Brazil, should ride on patrol with her as she investigates a series of murders where the killer paints his victims bright orange.

Is There Anything You Want? written by Margaret Forster performed by Susan Jameson on Cassette (Unabridged)£9.99

What do Mrs H., Rachel, Edwina, Ida, Sarah, Dot, Chrissie have in common? They're all women, but they're fat, thin, old, young, married or single - and appear as diverse as human nature can be. But they are all survivors. This enthralling novel follows the ripples that go out into ordinary lives ....

Marrying The Mistress written by Joanna Trollope performed by Lindsay Duncan on Cassette (Unabridged)£19.99

Merrion Palmer has been Judge Guy Stockdale's mistress for the last seven years and his wife and two grown-up sons know absolutely nothing about her. Up until now, Guy and Merrion have enjoyed a blissfully, uncomplicated relationship in stolen moments in Merrion's flat, and to the rest of the world...

Moonlit Eyes written by Emma Blair performed by Rowena Cooper on Cassette (Unabridged)£29.99

When Pee Wee Poston and his wife Beulah are offered the chance to swap New York for London, they jump at the chance. Pee Wee, a highly talented saxophonist, has been asked to help launch a new jazz club in Soho. By accepting, the couple can be close to their son Julius, a high-flying diplomat ....

Shroud for a Nightingale written by P.D. James performed by Michael Jayston on Cassette (Unabridged)£19.99

The young women of Nightingale House are there to learn to nurse and comfort the suffering. But when one of the students plays patient in a demonstration of nursing skills, she is horribly, brutally killed. Another student dies equally mysteriously and it is up to Adam Dalgliesh to .....

The Golden Straw written by Catherine Cookson performed by Susan Jameson on Cassette (Unabridged)£19.99

It all began with a straw hat – a large, broad-brimmed hat, dyed in an elusive mixture of colours to produce a distinctive shade of pale gold. It was presented to Emily Pearson by her long-time friend and employer Mabel Arkwright, a milliner with a little store in the West End of London.

The Kiss written by Danielle Steel performed by Joseph Siravo on Cassette (Unabridged)£24.99

Isabelle Forrester is the exquisite wife of a prominent Parisian banker who has long since shut her out of his heart. For lonely years, Isabelle has lived a life of isolation, pouring her passions into caring for her desperately ill son, Teddy, and into making their Paris home as happy as possible for her ....

The Secret of Annexe 3 written by Colin Dexter performed by Michael Pennington on Cassette (Unabridged)£9.99

Morse sought to hide his disappointment. So many people in the Haworth Hotel that fateful evening had been wearing some sort of disguise - a change of dress, a change of make-up, a change of partner, a change of attitude, a change of life almost; and the man who had died had been the .....

The Tailor of Panama written by John Le Carre performed by Michael Jayston on Cassette (Unabridged)£19.99

Harry Pendel is the charismatic proprietor of Pendel and Braithwaite Limitada of Panama, through whose doors everyone who is anyone in Central America passes. Andrew Osnard, mysterious and fleshy, is a spy. His secret mission is two-pronged: to keep a watchful eye on the political .....

The Way Through the Woods written by Colin Dexter performed by Michael Pennington on Cassette (Unabridged)£19.99

Morse is enjoying a rare if unsatisfying holiday in Dorset when the first letter appears in The Times. A year before, a stunning Swedish student disappeared from Oxfordshire, leaving behind a rucksack with her identification. As the lady was dishy, young, and traveling alone, the Thames Valley Police ......

Thirteen Steps Down written by Ruth Rendell performed by Ric Jerrom on Cassette (Unabridged)£14.99

Mix Cellini (which he pronounces with an S rather than a C) is superstitious about the number 13 and has always felt dogged by ill-luck. In the house where he lives, there are 13 steps down to the landing below his rooms. His landlady lives her life almost exclusively through her library, blind to .....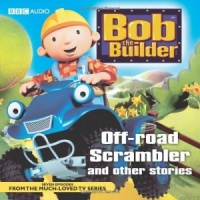 Bob the Builder - Off-Road Scrambler written by Bob the Builder Team performed by Bob the Builder Team on CD (Unabridged)£2.99
This title includes seven episodes from the hugely popular series featuring Bob the Builder, Roley, Lofty, Dizzy, Scoop, Muck and Spud - as seen on BBC TV.
---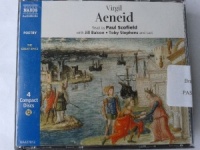 The Aeneid written by Virgil performed by Jill Balcon, Paul Scofield and Toby Stevens on CD (Abridged)£9.99
Virgil's Aeneid, one of the greatest Classical poems, tells the story of Aeneas, son of Priam, after the fall of Troy. His quest is to find the site "in the west" where he will found a new town prophesied to be the seat of a world empire - Rome.
---
The Island written by Victoria Hislop performed by Emilia Fox on CD (Abridged)£19.99
A Genius Performance by Emilia Fox!
On the brink of a life-changing decision, Alexis Fielding longs to find out about her mother's past. But Sofia has never spoken of it. All she admits to is growing up in a small Cretan village before moving to London. When Alexis decides to visit Crete, however, Sofia gives her daughter a letter to take to an old friend, and promises that through her she will learn more.
---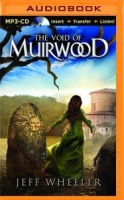 The Void of Muirwood written by Jeff Wheeler performed by Kate Rudd on MP3 CD (Unabridged)£11.99
When banished Princess Maia is captured by her father and threatened with execution, it appears that all is lost…until the people rise in rebellion against their king. Suddenly, the cast-aside royal finds herself crowned the first Queen of Comoros.
---
---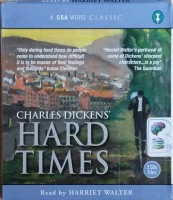 Hard Times written by Charles Dickens performed by Harriet Walter on CD (Abridged)£9.99
Set in the north of England during the 19th century, 'Hard Times' is the story of Thomas Gradgrind, a schoolmaster, who has strong and overbearing views on how his children, Louisa and Tom, should behave in order to become 'models in society'.
---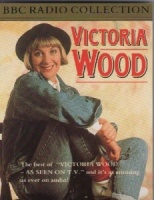 The Best of Victoria Wood - As Seen on TV written by Victoria Wood performed by Victoria Wood on Cassette (Abridged)£4.99
This wonderful collection of highlights from Victoria Wood's TV performances. Very funny and faboulously evocative of the 80's.
---
---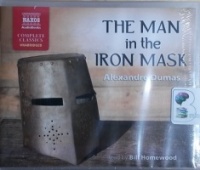 The Man in the Iron Mask written by Alexandre Dumas performed by Bill Homewood on CD (Unabridged)£39.99
Thirty years after their first adventures in The Three Musketeers, we find Athos, Porthos, Aramis, and D'Artagnan in very different situations. Athos has settled down at his own estate. Porthos married a rich widow, and is now a Baron. Aramis joined a monastery, and is now the Bishop of Vannes.
---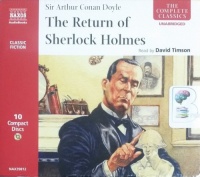 The Return of Sherlock Holmes written by Arthur Conan Doyle performed by David Timson on CD (Unabridged)£24.99
The 13 stories in this entertaining set chart the activities of the world's greatest private detective from his sudden re-appearance after his supposed death at the Reichenberg Falls. Faithful Dr Watson recounts the "Adventure of The Empty House", the "Adventure of the Dancing Men" and others...
---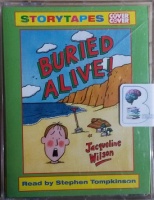 Buried Alive! written by Jacqueline Wilson performed by Stephen Tompkinson on Cassette (Unabridged)£4.99
Tim is thrilled when his parents allow his best friend, Biscuits, to come on holiday to Llanpistyll, Wales, with them. He and Biscuits are having an absolutely brilliant time eating ice cream, having picnics, and making sandcastles until a deadly, fiendish enemy in the form of the bully Prickle-Head...
---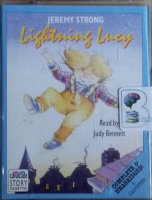 Lightning Lucy written by Jeremy Strong performed by Judy Bennett on Cassette (Unabridged)£4.99
Lucy King has extra special powers. She can fly through the air like a streak of lightning! She always seems to end up in the spotlight but as her fame grows she begins to wonder if it might be better to be a little more ordinary. Judy Bennett is best known for her role in "The Archers".
---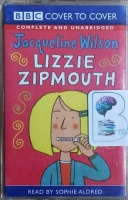 Lizzie Zipmouth written by Jacqueline Wilson performed by Sophie Aldred on Cassette (Unabridged)£4.99
Lizzie refuses to speak. She doesn't want to talk to Rory or Jake, her new stepbrothers, or Sam, their dad or even her mum. She's totally fed up at having to join a new family and nothing can coax her into speaking to them. Not football, not pizza, not a new bedroom.
---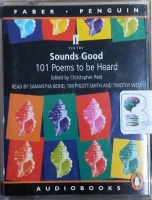 Sounds Good - 101 Poems to be Heard written by Various Famous Poets performed by Samantha Bond, Tim Pigott-Smith and Timothy West on Cassette (Abridged)£4.99
Christopher Reid has put together a wonderful collection of poetry, chosen specifically for the way the poem sounds. Citing T. S. Eliot, who described the process whereby the ear can understand a poem before the mind can grasp it, he illustrates just how this quality is achieved and what makes...
---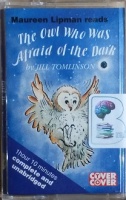 The Owl Who Was Afraid of the Dark written by Jill Tomlinson performed by Maureen Lipman on Cassette (Unabridged)£4.99
Plop is a fledgling barn owl, old enough to begin hunting for his own food, but afraid of the dark. His wise mother sends him to talk to a small boy, an old lady, a boy scout and others. Slowly he learns from them the joy of darkness.