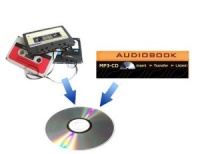 3 Hour Fixed Price Audio Transfer£10.00
This is the fixed price £10 item to be used when ordering conversion of a sub 3 hour Audio Cassette or MP3 CD title.
---
---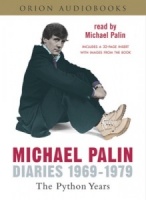 Michael Palin Diaries 1969-1979 - The Python Years written by Michael Palin performed by Michael Palin on CD (Abridged)£3.99 - £4.99
Michael Palin's diaries begin when he was newly married and struggling to make a name for himself in the world of television comedy. But Monty Python was just around the corner . . .
---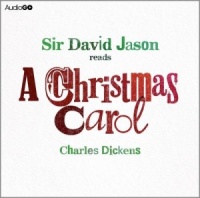 A Christmas Carol written by Charles Dickens performed by David Jason on CD (Abridged)£9.99
Dickens's story of solitary miser Ebenezer Scrooge, who is taught the true meaning of Christmas by the three ghosts of Christmas past, present and future, has been adapted into countless film and stage versions and is today the most famous and loved of all Christmas tales.
---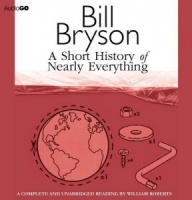 A Short History of Nearly Everything written by Bill Bryson performed by William Roberts on CD (Unabridged)£24.99 - £29.99
In A Short History of Nearly Everything, beloved author Bill Bryson confronts his greatest challenge yet: to understand—and, if possible, answer—the oldest, biggest questions we have posed about the universe and ourselves.
---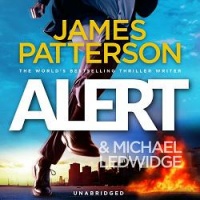 Alert written by James Patterson and Michael Ledwidge performed by Danny Mastrogiorgio and Henry Leyva on CD (Unabridged)£6.99
Every New Yorker's worst nightmare is about to become a reality. New York has seen more than its fair share of horrific attacks, but the city is about to be shaken in a way it never has before. After two devastating catastrophes in quick succession, everyone is on edge.
---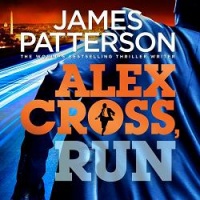 Alex Cross, Run written by James Patterson performed by Michael Boatman on CD (Abridged)£4.99
Detective Alex Cross arrests renowned plastic surgeon Elijah Creem for sleeping with teenage girls. Now, his life ruined, Creem is out of jail, and he's made sure that no one will recognize him - by giving himself a new face. A young woman is found hanging from a sixth-floor window, and Alex is called to the scene.
---
---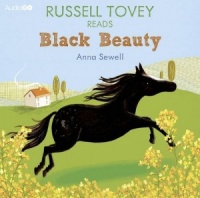 Black Beauty written by Anna Sewell performed by Russell Tovey on CD (Abridged)£5.99
Russell Tovey reads the story of the handsome and spirited horse, Black Beauty."'I hope you will grow up gentle and good, and never learn bad ways; do your work with a good will, lift your feet up well when you trot, and never bite or kick..."
---
---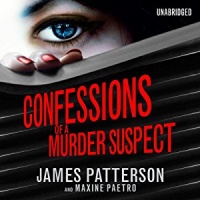 Confessions of a Murder Suspect written by James Patterson and Maxine Paetro performed by Emma Galvin on CD (Unabridged)£11.99
On the night Malcolm and Maud Angel are murdered, their daughter Tandy knows just three things: 1) She was one of the last people to see her parents alive. 2) The suspect list only includes Tandy and her three siblings. 3) She can't trust anyone--maybe not even herself.
---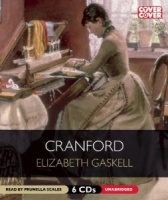 Cranford written by Elizabeth Gaskell performed by Prunella Scales on CD (Unabridged)£19.99
"I'll not listen to reason," she said, now in full possession of her voice, which had been rather choked with sobbing. "Reason always means what someone else has got to say."'
---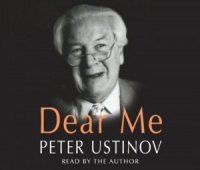 Dear Me written by Peter Ustinov performed by Peter Ustinov on CD (Abridged)£4.99 - £9.99
Sir Peter Ustinov's beautifully crafted autobiography is told with exquisite wit and insight. From his birth in April 1921, it spans his extraordinary career as actor, playwright, film star and director, confirming his early belief that he is 'irrevocably betrothed to laughter'.
---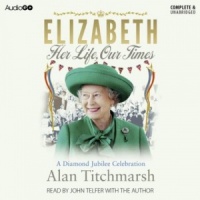 Elizabeth - Her Life, Our Times written by Alan Titchmarsh performed by Alan Titchmarsh and John Telfer on CD (Unabridged)£7.99 - £14.99
On 2 June 1953, 27-year-old Princess Elizabeth of York was crowned Queen, the eyes of the world upon her as she dedicated herself to her country.
---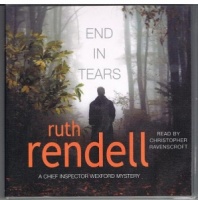 End in Tears written by Ruth Rendell performed by Christopher Ravenscroft on CD (Abridged)£5.99
A lump of concrete dropped deliberately from a little stone bridge kills the wrong person. The young woman in the car behind is spared. But only for a while...
---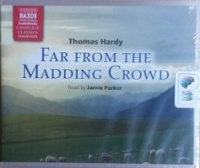 Far From The Madding Crowd written by Thomas Hardy performed by Jamie Parker on CD (Unabridged)£39.99
In a remote corner of early Victorian England, where traditional practices remain untouched by time, Bathsheba Everdene stands out as a beacon of female independence and self-reliance. However, when confronted with three suitors, among them the dashing Captain Troy...
New In November 2017 Part 6
(in alphabetical order)
A Proper Woman written by Lillian Beckworth performed by Hannah Gordon on Cassette (Unabridged)£19.99

Anna is a child living in a remote Hebridean community when she meets the enigmatic and romantic Jimmy Pearl. She carries the memory of their meeting through to adult life - a life that is full of hardships. Anna's parents die and her brother and his wife sell the family croft ...

All That Remains written by Patricia Cornwell performed by Lorelei King on Cassette (Unabridged)£19.99

In Richmond, Virginia, young lovers are dying. So far, four couples in the area have disappeared, only to be found months later as mutilated corpses. When the daughter of the president's newest drug czar vanishes along with her boyfriend, Dr Kay Scarpetta knows time is short.

Betrayal written by Clare Francis performed by Simon Russell Beale on Cassette (Unabridged)£19.99

For businessman Hugh Wellesley, the violent waking nightmare begins with the sparse report in the morning newspaper. A woman's body recovered from the River Dart in Devon . . . identified as that of Sylvie Mathieson . . . the corpse stabbed and bound . . . Should he admit that she had once been his lover?

Blood Lines - Long and Short Stories written by Ruth Rendell performed by Nigel Anthony on Cassette (Unabridged)£19.99

I think you know who killed your stepfather', said Wexford. So begins this scintillating collection of long and short stories by Ruth Rendell. It was clear both to Wexford and Burden that Tom Peterlee was not killed for 360 pounds, but various people would have liked them to think he was...

Blow Fly written by Patricia Cornwell performed by Lorelei King on Cassette (Unabridged)£19.99

In Blow Fly, Kay Scarpetta stands at the threshold of a new life after her work as Virginia's Chief Medical Examiner has come to a jarring end. At the close of The Last Precinct, she knew she would have to leave Richmond if she were to find any peace. She feared that she was about to be fired by the governor.

China Lake written by Meg Gardiner performed by Lorelei King on Cassette (Unabridged)£19.99

Evan Delaney is a heroine of our times: a woman with a big heart, a quick tongue and a hot temper that gets her into trouble. She is shocked to discover that Tabitha, her ex-sister-in-law, has joined the Remnant - the Reverend Pete Wyoming's fanatical band of disciples.

Classic Crime Short Stories written by Various Famous Crime Writers performed by Jack Shepherd and Patrick Malahide on CD (Unabridged)£4.99 - £9.99

Discover a world of heroes and villains, suspense and intrigue. This riveting and comprehensive collection brings together some of the best crime writing of all time.

Come to Grief written by Dick Francis performed by Tony Britton on Cassette (Unabridged)£14.99

The bestselling author of "Decider" is back with another suspenseful ride The hero of "Whip Hand" returns Although more than a decade has passed since the publication of "Whip Hand, " little time has elapsed in Sid Halley's life. Still in his mid-thirties, he remains troubled, courageous, unwilling ....

Death of an Expert Witness written by P.D. James performed by Michael Jayston on Cassette (Unabridged)£24.99

An Adam Dalgliesh Mystery. From P.D. James, one of the masters of British crime fiction, comes the seventh Adam Dalgliesh novel, set against the bleak fens of East Anglia. Death of An Expert Witness is a classic work of detective fiction packed with forensic detail, intrigue and suspense.

Getting Out of the House written by Isla Dewar performed by Ruth Sillers on Cassette (Unabridged)£19.99

As a child Nora waged war on her mother, Maisie. It relieved the hurt she felt when she overheard Maisie say she preferred her older daughter, Cathryn. Now, Nora lives in Edinburgh, far from her gaudily decorated suburban London home and the volatile Maisie.

Girl from the South written by Joanna Trollope performed by Lorelei King on Cassette (Unabridged)£19.99

Set partly in London and partly in South Carolina, Girl From the South follows the fortunes of a small group of the young and the single; the children, in fact, of sixties swingers. They have, it seems, infinite opportunity, but are bedeviled by indecision, by the inflexibility of tradition...

Hornet's Nest written by Patricia Cornwell performed by Lorelei King on Cassette (Unabridged)£14.99

By the creator of the "Kay Scarpetta" novels. Deputy Chief Virginia West likes and respects her boss, but she finds it hard to accept that a rookie reporter, Brazil, should ride on patrol with her as she investigates a series of murders where the killer paints his victims bright orange.

Is There Anything You Want? written by Margaret Forster performed by Susan Jameson on Cassette (Unabridged)£9.99

What do Mrs H., Rachel, Edwina, Ida, Sarah, Dot, Chrissie have in common? They're all women, but they're fat, thin, old, young, married or single - and appear as diverse as human nature can be. But they are all survivors. This enthralling novel follows the ripples that go out into ordinary lives ....

Marrying The Mistress written by Joanna Trollope performed by Lindsay Duncan on Cassette (Unabridged)£19.99

Merrion Palmer has been Judge Guy Stockdale's mistress for the last seven years and his wife and two grown-up sons know absolutely nothing about her. Up until now, Guy and Merrion have enjoyed a blissfully, uncomplicated relationship in stolen moments in Merrion's flat, and to the rest of the world...

Moonlit Eyes written by Emma Blair performed by Rowena Cooper on Cassette (Unabridged)£29.99

When Pee Wee Poston and his wife Beulah are offered the chance to swap New York for London, they jump at the chance. Pee Wee, a highly talented saxophonist, has been asked to help launch a new jazz club in Soho. By accepting, the couple can be close to their son Julius, a high-flying diplomat ....

Shroud for a Nightingale written by P.D. James performed by Michael Jayston on Cassette (Unabridged)£19.99

The young women of Nightingale House are there to learn to nurse and comfort the suffering. But when one of the students plays patient in a demonstration of nursing skills, she is horribly, brutally killed. Another student dies equally mysteriously and it is up to Adam Dalgliesh to .....

The Golden Straw written by Catherine Cookson performed by Susan Jameson on Cassette (Unabridged)£19.99

It all began with a straw hat – a large, broad-brimmed hat, dyed in an elusive mixture of colours to produce a distinctive shade of pale gold. It was presented to Emily Pearson by her long-time friend and employer Mabel Arkwright, a milliner with a little store in the West End of London.

The Kiss written by Danielle Steel performed by Joseph Siravo on Cassette (Unabridged)£24.99

Isabelle Forrester is the exquisite wife of a prominent Parisian banker who has long since shut her out of his heart. For lonely years, Isabelle has lived a life of isolation, pouring her passions into caring for her desperately ill son, Teddy, and into making their Paris home as happy as possible for her ....

The Secret of Annexe 3 written by Colin Dexter performed by Michael Pennington on Cassette (Unabridged)£9.99

Morse sought to hide his disappointment. So many people in the Haworth Hotel that fateful evening had been wearing some sort of disguise - a change of dress, a change of make-up, a change of partner, a change of attitude, a change of life almost; and the man who had died had been the .....

The Tailor of Panama written by John Le Carre performed by Michael Jayston on Cassette (Unabridged)£19.99

Harry Pendel is the charismatic proprietor of Pendel and Braithwaite Limitada of Panama, through whose doors everyone who is anyone in Central America passes. Andrew Osnard, mysterious and fleshy, is a spy. His secret mission is two-pronged: to keep a watchful eye on the political .....

The Way Through the Woods written by Colin Dexter performed by Michael Pennington on Cassette (Unabridged)£19.99

Morse is enjoying a rare if unsatisfying holiday in Dorset when the first letter appears in The Times. A year before, a stunning Swedish student disappeared from Oxfordshire, leaving behind a rucksack with her identification. As the lady was dishy, young, and traveling alone, the Thames Valley Police ......

Thirteen Steps Down written by Ruth Rendell performed by Ric Jerrom on Cassette (Unabridged)£14.99

Mix Cellini (which he pronounces with an S rather than a C) is superstitious about the number 13 and has always felt dogged by ill-luck. In the house where he lives, there are 13 steps down to the landing below his rooms. His landlady lives her life almost exclusively through her library, blind to .....
---
---
---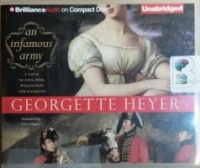 An Infamous Army written by Georgette Heyer performed by Claire Higgins on CD (Unabridged)£24.99
In 1815, beneath the aegis of the Army of Occupation, Brussels is the gayest town in Europe. And the widow Lady Barbara Childe, renowned for being as outrageous as she is beautiful, is at the centre of all that is fashionable and light-hearted. When she meets Charles Audley, dashing aide-de-camp...
---
---
---
---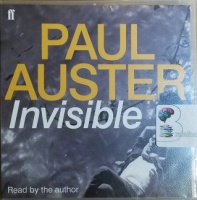 Invisible written by Paul Auster performed by Paul Auster on CD (Unabridged)£9.99
Sinuously constructed in four interlocking parts, Invisible opens in New York City in the spring of 1967 when twenty-year-old Adam Walker, an aspiring poet and student at Columbia University meets the enigmatic Frenchman Rudolf Born, and his silent and seductive girlfriend Margot.
---
---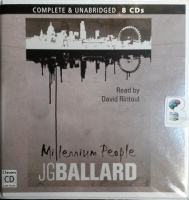 Millennium People written by J.G. Ballard performed by David Rintoul on CD (Unabridged)£19.99
Millennium People tells the story of David Markham, a psychologist who is searching for the truth behind a bomb that exploded on a Heathrow baggage carousel, killing his ex?wife. Infiltrating a shadowy protest group responsible for her death, David finds himself succumbing to the charismatic...
---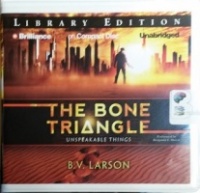 The Bone Triangle - Unspeakable Things written by B.V. Larson performed by Benjamin L. Darcie on CD (Unabridged)£29.99
Beyond the din and dancing lights of the Las Vegas strip, a young woman has mysteriously gone missing. All the facts point to something sinister - even paranormal. Quentin Draith, supernatural crime investigator, is hired to assist. However, the deeper Draith digs, the more otherworldly his...
---
---
---
---