---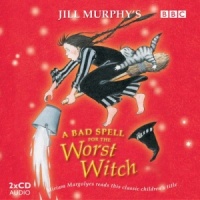 A Bad Spell for the Worst Witch written by Jill Murphy performed by Miriam Margolyes on CD (Abridged)£13.99
Mildred gets off to a good start in her second year at Miss Cackle's Academy, but her sworn enemy, Ethel Hallow, is plotting misfortune, setting Mildred up for a very bad spell, indeed.
---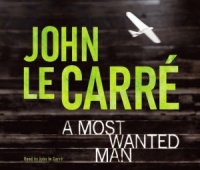 A Most Wanted Man written by John le Carre performed by John le Carre on CD (Abridged)£9.99
A half-starved young Russian man in a long black overcoat is smuggled into Hamburg at dead of night. He has an improbable amount of cash secreted in a purse round his neck. He is a devout Muslim. Or is he? He says his name is Issa.
---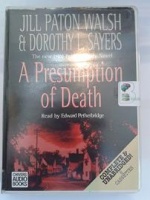 A Presumption of Death written by Jill Paton Walsh and Dorothy L Sayers performed by Edward Petherbridge on Cassette (Unabridged)£29.99 - £39.99
The story opens in 1940. Harriet Vane - now Lady Peter Wimsey - has taken her children to safety in the country. But the war has followed them: glamorous RAF pilots and even more glamorous land-girls scandalise the villagers; the blackout makes the night-time lanes as sinister as the back alleys of London.
---
---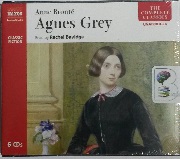 Agnes Grey written by Anne Bronte performed by Rachel Bavidge on CD (Unabridged)£19.99
For all those captivated by the trials of Jane Eyre, Anne Brontës heroine Agnes Grey is the ideal counterpoint. Agnes Grey is widely considered to be the best record of the precarious position of the governess in Victorian society, and the insolence, neglect and dependence that the gentle ....
---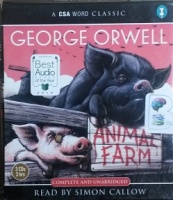 Animal Farm written by George Orwell performed by Simon Callow on CD (Unabridged)£19.99
George Orwell's 1945 satire on the perils of Stalinism has proved magnificently long-lived as a parable about totalitarianism anywhere and has given the world at least one immortal phrase: "Everyone is equal, but some are more equal than others."
---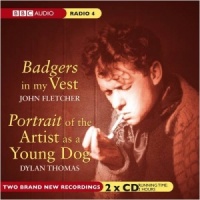 Badgers in My Vest and Portrait of the Artist as a Young Dog written by Dylan Thomas performed by BBC Full Cast Dramatisation on CD (Unabridged)£4.99 - £6.99
Badgers in My Vest is a new, darkly funny play by an acclaimed contemporary playwright, based on a true incident in Dylan Thomas' life.
---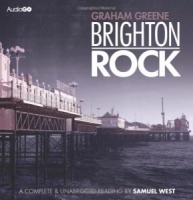 Brighton Rock written by Graham Greene performed by Samuel West on CD (Unabridged)£29.99 - £39.99
A truely Genius Performance by Samuel West!
His reading of this book makes it come alive in a way none of us have ever heard before - a Must Listen if ever we heard one!
A gang war is raging through the dark underworld of Brighton. Untouched by human feeling, Pinkie is isolated, a figure of pure evil. Believing he can escape retribution, he is unprepared for the courageous, life-embracing Ida Arnold, who is determined to avenge Hale's death.
---
---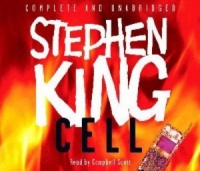 Cell written by Stephen King performed by Campbell Scott on CD (Unabridged)£39.99
'Civilization slipped into its second dark age on an unsurprising track of blood but with a speed that could not have been foreseen by even the most pessimistic futurist. By Halloween, every major city from New York to Moscow stank to the empty heavens and the world as it had been was a memory.
---
---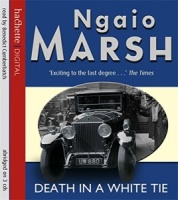 Death in a White Tie written by Ngaio Marsh performed by Benedict Cumberbatch on CD (Abridged)£7.99 - £11.99
A Benedict Cumberbatch Genius Performance!
The season had begun. Débutantes and chaperones were planning their luncheons, teas, dinners, balls. And the blackmailer was planning his strategies, stalking his next victim.
---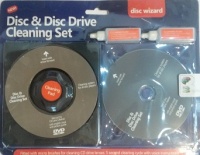 Disk and Disk Drive Cleaning Set written by Disk Wizard performed by Disk Wizard on CD (Unabridged)£4.99
This is an excellent tool to maintain your CD player or computer CD/DVD drive in tip-top condition. Regular use of this disk will ensure you maximise the life of your CD listening device.
---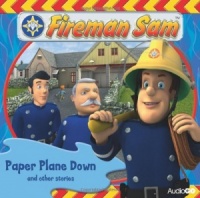 Fireman Sam - Paper Plane Down written by BBC Childrens Team performed by BBC Childrens on CD (Abridged)£4.99 - £9.99
This title includes seven episodes from the hugely popular all-new animated series featuring Fireman Sam and his friends from Pontypandy - as seen on TV.
It includes "Paper Plane Down Hot", "Cold Running Sniffer Dog"; "Perilous Path"; "The New Hero Next Door"; "Santa Overboard"; "Best Foot Forward"; and, "Baa Baa Baby".
---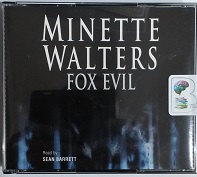 Fox Evil written by Minette Walters performed by Sean Barrett on CD (Abridged)£4.99 - £6.99
When elderly Ailsa Lockyer-Fox is found dead in her garden, dressed only in night clothes and with blood stains on the ground near her body, the finger of suspicion points at her wealthy, landowning husband, Colonel James Lockyer-Fox.
New In November 2017 Part 5
(in alphabetical order)
A Perfectly Good Family written by Lionel Shriver performed by Susan Ericksen on CD (Unabridged)£14.99

Following the death of her worthy liberal parents, Corlis McCrea moves back into her family's grand Reconstruction mansion in North Carolina, willed to all three siblings. Her timid younger brother has never left home. When her bullying black-sheep older brother moves into "his" house as well, it's war.

Among Others written by Jo Walton performed by Katherine Kellgren on CD (Unabridged)£19.99

It doesn't matter. I have books, new books, and I can bear anything as long as there are books.'Fifteen-year-old Morwenna lives in Wales with her twin sister and a mother who spins dark magic for ill. One day, Mori and her mother fight a powerful, magical battle that kills her sister and leaves Mori crippled.

Anatomy of An Epidemic written by Robert Whitaker performed by Ken Kliban on MP3 CD (Unabridged)£14.99

In this astonishing and startling audiobook, award-winning science and history writer Robert Whitaker investigates a medical mystery: Why has the number of disabled mentally ill in the United States tripled over the past two decades? Every day, 1,100 adults and children are added to the government ....

At Home - A Short History of Private Life written by Bill Bryson performed by Bill Bryson on CD (Unabridged)£14.99

What does history really consist of? Centuries of people quietly going about their daily business - sleeping, eating, having sex, endeavouring to get comfortable. And where did all these normal activities take place? At home. This was the thought that inspired Bill Bryson to start a journey ....

Because You Loved Me - An Online Love Affair - A Real-time Murder written by M. William Phelps performed by J Charles on CD (Abridged)£14.99

A Life Taken Jeanne Dominico's fiancé found her body on her kitchen floor. More than forty stab wounds and blows to her head with a blunt instrument had cut her life short. What monster had struck in the heart of a peaceful New England town? A Trust Betrayed Jeanne was a hard-working single mother.

Behind the Staffroom Door - The Very Best of Brian Moses written by Brian Moses performed by Brian Moses on CD (Abridged)£4.99

Brian Moses' greatest hits!This brilliant book is packed with old friends - What Teachers Wear in Bed, An Alien Stole My Underpants, Shopping Trolley and Monster Crazy - and introduces us to some wonderful new poems too.

BZRK Reloaded written by Michael Grant performed by Nico Evers-Swindell on MP3CD (Unabridged)£9.99

BZRK has lost its first battle with the Armstrong Twins. But the war goes on... As the Bug Man rewires the brain of the President of the United States, Plath tries to heal Vincent's shattered mind. Meanwhile, the eyes of the world are turning to the Armstrongs. Awkward questions are being raised.

Cracked written by James Davies performed by Eric Martin on MP3CD (Unabridged)£14.99

An expose of the current state of psychiatry that reveals how the pursuit of pharmaceutical riches has compromised the patients' well-being. In an effort to enlighten a new generation about its growing reliance on psychiatry, this illuminating volume investigates why psychiatry has become the ....

Dick Barton - The Mystery of the Missing Formula written by BBC Team performed by Toby Stephens on CD (Abridged)£9.99 - £14.99

Where has George Cameron disappeared to? What deadly formula has he discovered? Why is his daughter Lucy in such terrible danger? And why was the meek chemist Tibbs so ruthlessly killed? The fate of the country lies in the hands of one man...

Fox Evil written by Minette Walters performed by Sean Barrett on CD (Abridged)£4.99 - £6.99

When elderly Ailsa Lockyer-Fox is found dead in her garden, dressed only in night clothes and with blood stains on the ground near her body, the finger of suspicion points at her wealthy, landowning husband, Colonel James Lockyer-Fox.

Her Way written by Catherine Cookson performed by Catherine Cookson on Cassette (Abridged)£9.99

A cassette containing renditions of such classics as My Way, Danny Boy and The Last Rose of Summer, together with Cookson's own composition, Falling Leaves. Interspersed with these songs are personal stories from her past, giving a deep insight into Catherine Cookson's philosophy of life.

Hope written by Richard Zoglin performed by Malcolm Hillgartner on MP3CD (Unabridged)£14.99

Born in 1903, and until his death in 2003, Bob Hope was the only entertainer to achieve top-rated success in every major mass-entertainment medium, from vaudeville to television and everything in between. He virtually invented modern stand-up comedy.

King Lear written by William Shakespeare performed by Paul Scofield, Kenneth Branagh, Harriet Walter and Emilia Fox on Cassette (Unabridged)£19.99

Paul Scofield plays Shakespeare's King Lear in this new recording for the acclaimed Naxos AudioBooks series. A full supporting cast, including Kenneth Branagh as the Fool, performs the complete, unabridged New Cambridge Shakespeare text of the play, with sound effects and accompanying music.

Lucian Freud - Eyes Wide Open written by Phoebe Hoban performed by Laural Merlington on MP3CD (Unabridged)£19.99

Phoebe Hoban, author of authoritative biographies of Jean-Michel Basquiat and Alice Neel, now turns her attention to Lucian Freud, the grandson of Sigmund and one of the greatest painters England has produced. Lucian Freud: Eyes Wide Open is the first biography to assess Freud's work ....

My Life in Middlemarch written by Rebecca Mead performed by Kate Reading on MP3CD (Unabridged)£19.99

A "New Yorker" writer explores the themes and complex influence of George Eliot's "Middlemarch," discussing how her own repeated readings of the literary classic shaped her education, career, relationships, and family life.

Never Hit a Jellyfish with a Spade written by Guy Browning performed by Simon Vance on MP3CD (Unabridged)£14.99

A whimsical collection of trivial trivia and lighthearted advice is culled from the popular Guardian "How to..." column and includes such tidbits as how to pretend to laugh at a joke, what an atheist should say when someone sneezes, and getting desired results at the barber's shop.

Once Upon a Time written by Debbie Macomber performed by Beth DeVries on CD (Unabridged)£19.99

From one of America's favorite storytellers comes a heartwarming, inspirational book to help readers understand their lives as one continuous, never-ending story. "What I didn't understand at that time was that not only would all my writing dreams come true (and even above and beyond ......

Only His - A Fool's Gold Romance written by Susan Mallery performed by Tanya Eby on CD (Unabridged)£14.99

Wedding bells are ringing in Fool's Gold, but not for Nevada Hendrix. Her triplet sisters are engaged, and even her mother has a more active love life than she does. Determined to make a fresh start, she applies for her dream job, only to discover that her new boss is her first love.

Optimize - How to Attract and Engage more Customers .... written by Lee Odden performed by JD Hart on MP3CD (Unabridged)£14.99

Attract, engage, and inspire your customers with an "Optimize and Socialize" content marketing strategy. Optimize is designed to give listeners a practical approach to integrating search and social media optimization with content marketing to boost relevance, visibility, and customer engagement.

Red Phoenix Burning written by Larry Bond and Chris Carlson performed by Patrick Lawlor on MP3CD (Unabridged)£9.99

North Korea has one of the world's largest standing armies, capable of unleashing a massive arsenal of chemical and nuclear weapons. With an unstable government, led by the Kim dynasty under absolute dictator Kim Jong Un, North Korea more closely resembles an organized crime ring than a real nation-state.

Sanctus - Revelation or Devastation? written by Simon Toyne performed by Jonathan Keeble on CD (Unabridged)£9.99

The bestselling thriller debut of 2011 – the apocalyptic conspiracy thriller that has set the world alight… REVELATION OR DEVASTATION? The certainties of the modern world are about to be blown apart by a three thousand year-old conspiracy nurtured by blood and lies …

Savor the Moment - Book Three in the Bride Quartet written by Nora Roberts performed by Angela Dawe on CD (Unabridged)£14.99

Childhood friends Mackensie, Parker, Laurel and Emmaline have formed a very successful wedding-planning business together but, despite helping thousands of happy couples organise the biggest day of their lives, all four women are unlucky in love.

Someone Who Was written by Brian Johnston performed by Brian Johnston on Cassette (Abridged)£4.99

Published to celebrate Brian Johnston's 80th birthday, this book contains thoughts and reminiscences in A-Z format, ranging from prep school, the author's early working life in the family coffee business in Brazil, his war experiences in the Grenadier Guards, being hypnotized, spending a night in the ....

Surfing For God written by Michael John Cusick performed by Nick Podehl on CD (Unabridged)£9.99

In a world where there are 68 million searches for pornography every day and where over 70 percent of Christian men report viewing porn in the last year, it's no surprise that more and more men struggle with an addiction to this false fantasy.

The Curse Breakers written by Denise Grover Swank performed by Shannon McManus on CD (Unabridged)£14.99

For more than four hundred years, the Curse Keepers guarded the barrier between the human and spirit realms. All that changed the day Ellie Lancaster met Collin Dailey. Prophecy demanded they defend the world from evil...even as it ignited a passion that threatened to consume them both.

The Curse of the Vampire's Socks and Other Doggerel written by Terry Jones performed by Terry Jones on Cassette (Unabridged)£9.99

A fabulous collection of 32 rhymes from Terry Jones. Hear about the clothes that rebelled against "the tyrants who have worn us". Or go on an adventure with the Sewer Kangaro who grants wishes. There is Moby Duck, the "terror of the river" and Bill's eraser that rubs out the world.

The Dr. Seuss Collection written by Dr. Seuss performed by Rik Mayall on Cassette (Unabridged)£4.99

A compilation of four zany favourites, with specially composed music and ridiculous sound effects: Stories are - Dr Seuss's ABC / How the Grinch Stole Christmas / The Lorax / One Fish, Two Fish, Red Fish, Blue Fish

The Dukan Diet written by Dr Pierre Dukan performed by Nicholas Bell on MP3CD (Unabridged)£19.99

Devised by Dr Pierre Dukan, a French medical doctor who has spent his career helping people to lose weight permanently, The Dukan Diet is the culmination of thirty-five years clinical experience. Without any of the usual marketing hype, The Dukan Diet swept across France, championed .....

The Great Santini written by Pat Conroy performed by Dick Hill on CD (Unabridged)£14.99

Step into the powerhouse life of Bull Meecham. He's all Marine - fighter pilot, king of the clouds, and absolute ruler of his family. Lillian is his wife - beautiful, southern-bred, with a core of velvet steel. Without her cool head, her kids would be in real trouble.

The Oracle written by Catherine Fisher performed by Judith Boyd on MP3CD (Unabridged)£14.99

In the distant land of deserts and islands, the servants of the god rule the land, his wishes conveyed through the Oracle and interpreted by the High Priestess. Mirany is the new Bearer, afraid of her perilous duties for the god in the rituals of the Oracle, and fearful of her secret questioning...

The Pallbearers written by Stephen J. Cannell performed by Scott Brick on CD (Unabridged)£14.99

Abandoned by his parents as an infant, Scully was reared in an orphange, Huntington House. The only positive thing in his young life was the attention of the Home's director, Walter 'Pop' Dix. Pop, an avid surfer, would take a small group of kids for early morning surfing.

The Reluctant Dragon written by Kenneth Grahame performed by Anton Lesser on CD (Unabridged)£4.99

A Genius Performance by Anton Lesser! From the author of The Wind in the Willows comes this story of a boy who befriends a lazy, but quite pleasant dragon that takes up residence nearby. When the townspeople call in St. George, the eminent dragon-slayer, to do battle, it's up to the boy to sort things out .....

The Sacred Year written by Michael Yankoski performed by Mark Smeby on MP3CD (Unabridged)£19.99

Frustrated and disillusioned with his life as a Christian motivational speaker, Michael Yankoski was determined to stop merely talking about living a life of faith and start experiencing it. The result was a year of focused engagement with spiritual practices-both ancient and modern-that fundamentally...

The Sound of a Wild Snail Eating written by Elizabeth Tova Bailey performed by Renee Raudman on MP3CD (Unabridged)£14.99

Elisabeth Tova Bailey tells the intimate and inspiring story of her year-long encounter with a snail. While an illness keeps her bedridden, she becomes an astute and amused observer of the snail's surprising nocturnal adventures as it lives in a flowerpot on her nightstand.

This Immortal written by Roger Zelazny performed by Victor Bevine on MP3CD (Unabridged)£19.99

After a devastating war and decades of occupation by the Vegans, a decimated Earth faces final destruction by the Vegans and the possible elimination of the human race.

Tis written by Frank McCourt performed by Frank McCourt on CD (Unabridged)£34.99

Frank McCourt's glorious childhood memoir, Angela's Ashes, has been loved and celebrated by readers everywhere for its spirit, its wit and its profound humanity. A tale of redemption, in which storytelling itself is the source of salvation, it won the National Book Critics Circle Award and the Pulitzer Prize.

Twelfth Night written by William Shakespeare performed by Stella Gonet, Gerard Murphy and Jonathan Keeble on Cassette (Unabridged)£5.99

One of Shakespeare's finest comedies, Twelfth Night was written at the same time as Hamlet and Troilus and Cressida, and whilst it shares their fascination with sex, death and confused identities, its exuberant comedy and linguistic inventiveness rises above the introspection of these plays.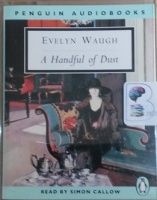 A Handful of Dust written by Evelyn Waugh performed by Simon Callow on Cassette (Abridged)£14.99
After seven years of marriage, Lady Brenda is bored with country life at Hetton Abbey. She drifts into an affair with shallow young socialite John Beaver and forsakes her unsuspecting husband Tony as she becomes more and more involved with the glamorous Belgravia set.
---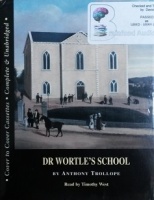 Dr Wortle's School written by Anthony Trollope performed by Timothy West on Cassette (Unabridged)£19.99
Can it be right to persist in a bigamous marriage? Mr. Peacocke, a classical scholar, has come to Broughtonshire with his beautiful American wife to live as a schoolmaster. But when the blackmailing brother of her first husband - a reprobate from Louisiana - appears at the school gates...
---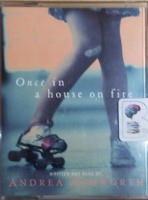 Once in a House on Fire written by Andrea Ashworth performed by Andrea Ashworth on Cassette (Abridged)£4.99
Andrea Ashworth's father stopped on the way home from work one night to take a leak. He slipped in some mud, hit his head on a rock and drowned face-down in a stream less than four inches deep. Andrea was five years old; her sister was three; her mother was twenty-five.
---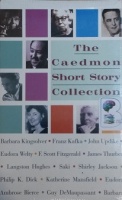 The Caedmon Short Story Collection written by Various Great Modern Authors performed by David McCallum, Claire Bloom, Celia Johnson and John Updike on Cassette (Abridged)£19.99
This collection, culled from the Caedmon archives of the past fifty years, includes such selections as John Updike's "Persistence of Desire" and Eudora Welty's "Why I Live at the P.O.," both read by the respective authors.
---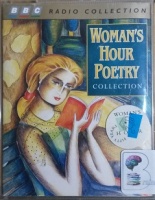 Women's Hour Poetry Collection written by Various Famous Poets performed by Jan Francis, Hannah Gordon, Trevor Nichols and Maggie Steed on Cassette (Abridged)£4.99
This anthology contains work by over 80 female poets, including Elizabeth Barrett Browning, Emily Bronte, Emily Dickinson, Fiona Pitt-Kethley and Liz Lochead.
---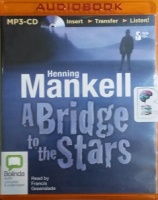 A Bridge to the Stars written by Henning Mankell performed by Francis Greenslade on MP3 CD (Unabridged)£9.99
This poignant novel explores how a unilateral decision can change a life. Two things are hard for Joel Gustafson to cope with: not knowing why, and not being able to do anything about it. Joel's father was once a sailor who lived by the sea. Joel's mother once lived with them.
---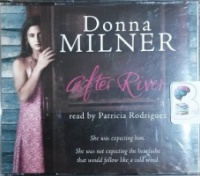 After River written by Donna Milner performed by Patricia Rodriguez on CD (Abridged)£4.99
Growing up on a dairy farm in the mountains of British Columbia in the 1960s, three kilometres north of the American border, Natalie Ward knew little of the outside world. But she had her family. A family so close and loving that Natalie believed they were the envy of the nearby town....
---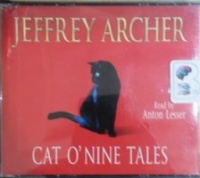 Cat O'Nine Tales written by Jeffrey Archer performed by Anton Lesser on CD (Unabridged)£19.99
Cat O' Nine Tales is the sixth collection of irresistible short stories from the master storyteller,illustrated by the internationally acclaimed artist, Ronald Searle, creator of Molesworth. These twelve yarns are satisfying and ingeniously plotted, featuring richly drawn characters and Jeffrey Archer's ...
---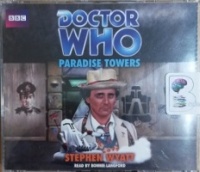 Doctor Who - Paradise Towers written by Stephen Wyatt performed by Bonnie Langford on CD (Unabridged)£29.99
Much in need of a holiday, Mel and the Doctor head for Paradise Towers: a luxury man-made planet with sparkling fountains, sunny streets, exotic flowers and a shimmering blue swimming pool. But when the TARDIS materialises in a dark, rubbish-filled, rat-infested alley it seems that this....
---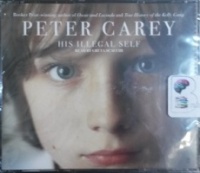 His Illegal Self written by Peter Carey performed by Greta Scacchi on CD (Abridged)£9.99
Seven-year-old Che was abandoned by his radical Havard-student parents during the upheaval of the 1960s, and since then has been raised in isolated privilege by his New York grandmother. He yearns to see or hear news of his famous outlaw parents, but his grandmother refuses to tell him anything.
---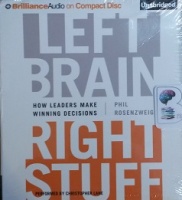 Left Brain - Right Stuff - How Leaders Make Winning Decisions written by Phil Rosenweig performed by Christopher Lane on CD (Unabridged)£11.99
Dozens of books have been published recently on the errors and biases that affect our judgments and choices. Drawing on cognitive science, their lessons are excellent for many kinds of decisions - consumer choice and financial investments, for example - but stop short of addressing many of....
---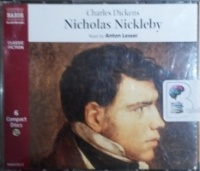 Nicholas Nickleby written by Charles Dickens performed by Anton Lesser on CD (Abridged)£11.99
One of Dickens' earlier novels, dating from 1839, it charts the fortunes of an honourable young man, Nicholas Nickleby, who has set out to make his way in the world. Dickens presents his remarkably vivid display of Victorian characters and the life they lead, from the generous to the fated to crushed.
---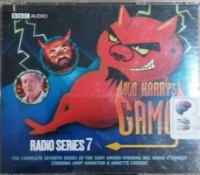 Old Harry's Game - Radio Series 7 written by BBC Comedy Team performed by Andy Hamilton, Annette Crosbie and Timothy West on CD (Abridged)£19.99
Jean Paul Sartre said, 'Hell is other people'. But, as Satan will tell you, Hell is actually a fiery, unendingly cruel domain where Oliver Reed can never quite catch the barman's eye and Yves St Laurent is forced to wear a donkey jacket. But Hell is about to become more hellish for Satan himself (Andy Hamilton).
---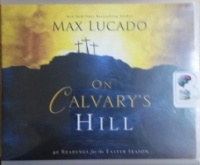 On Calvary's Hill written by Max Lucado performed by Ben Holland on CD (Unabridged)£9.99
It's early in the final week. The props and players for Friday's drama are in position. Five-inch spikes are in the bin. A cross-beam leans against a shed wall. The players are nearing the stage—Pilate, Annas and Caiaphas, Judas, the centurions. Players and props. Only this is no play; it's a divine plan.
---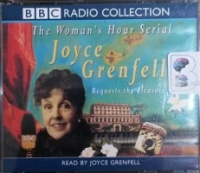 Requests the Pleasure written by Joyce Grenfell performed by Joyce Grenfell on CD (Abridged)£9.99
Actress, comedienne and raconteur Joyce Grenfell tells the fascinating story of her life working in radio, film, the stage and war-time entertainment tours with her usual charm and much humour. Her glamorous and madcap American mother, her aunt Nancy Astor and her husband Reggie...