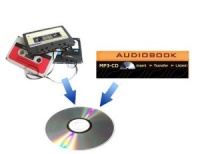 3 Hour Fixed Price Audio Transfer for Customers Own Tapes£25.00
This is the fixed price £25.00 item to be used by Customers when ordering conversion of their own sub 3 hour Audio Cassette or MP3 CD title.
---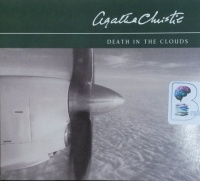 Death in the Clouds written by Agatha Christie performed by David Timson on CD (Abridged)£4.99
From seat No.9, Hercule Poirot was ideally placed to observe his fellow air passengers. Over to his right sat a pretty young woman, ahead, across the gangway in seat No.8, a detective writer was being troubled by an aggressive wasp. What Poirot did not yet realize was that behind him, in seat No.2, sat the ...
---
---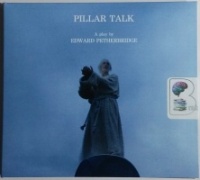 Pillar Talk - A Play written by Edward Petherbridge performed by Edward Petherbridge on CD (Unabridged)£14.99
Exclusive to Brainfood Audiobooks! Esteemed actor Edward (Nicholas Nickleby) Petherbridge uses the story of Symeon Stylites, the 5th century monk who lived on a pillar for thirty-six years, as a framework for an existential inquiry into imagination, belief, doubt, miracles and why one would live 'as I live.'
---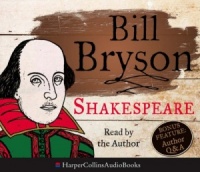 Shakespeare written by Bill Bryson performed by Bill Bryson on CD (Unabridged)£6.99 - £7.99
This short biography of William Shakespeare by world famous writer Bill Bryson brims with the authorís inimitable wit and intelligence.
---
---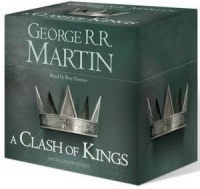 A Clash of Kings written by George R.R. Martin performed by Roy Dotrice on CD (Unabridged)£38.99
George R. R. Martinís superb fantasy epic continues in consummate style as bloodshed and alchemy lay waste the Seven Kingdoms. This second volume of A Song of Ice and Fire is unabridged and on 30 CDs.
---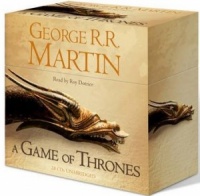 A Game of Thrones written by George R.R. Martin performed by Roy Dotrice on CD (Unabridged)£38.99
This first volume in the hugely popular and highly acclaimed epic fantasy series A SONG OF ICE AND FIRE is unabridged on 28 CDs.
---
---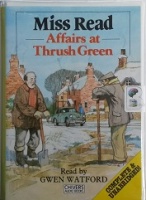 Affairs at Thrush Green written by Mrs Dora Saint as Miss Read performed by Gwen Watford on Cassette (Unabridged)£16.99 - £19.99
When Charles Henstock, rector of Thrush Green, moves a mile downhill to the parish of Lulling, his many friends rejoice in his promotion. But an unfortunate skirmish with one of his wealthy parishioners over the Lady Chapel kneelers saddens him. England, 1930s.
---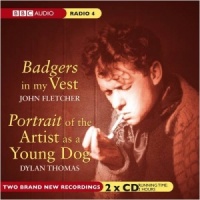 Badgers in My Vest and Portrait of the Artist as a Young Dog written by Dylan Thomas performed by BBC Full Cast Dramatisation on CD (Unabridged)£4.99 - £6.99
Badgers in My Vest is a new, darkly funny play by an acclaimed contemporary playwright, based on a true incident in Dylan Thomas' life.
---
---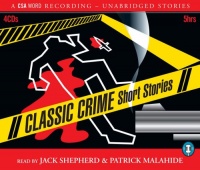 Classic Crime Short Stories written by Various Famous Crime Writers performed by Jack Shepherd and Patrick Malahide on CD (Unabridged)£4.99 - £9.99
Discover a world of heroes and villains, suspense and intrigue. This riveting and comprehensive collection brings together some of the best crime writing of all time.
---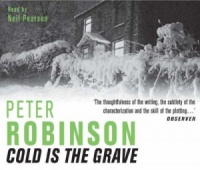 Cold is the Grave written by Peter Robinson performed by Neil Pearson on CD (Abridged)£19.99
Detective Inspector Alan Banks relationship with Chief Constable Riddle has always been strained. So Banks is more than a little surprised when Riddle summons him late one night and begs for his help.
---
---
New In November 2017 Part 4
(in alphabetical order)
A Flower in Season written by Audrey Howard performed by Carole Boyd on CD (Unabridged)£14.99 - £24.99

Briony Marsden has led a hard life, forced to do the work of a grown man while enduring her drunkard father's taunts and blows. But when he goes too far one day, her fate becomes even worse as she makes her way alone in a heartless world.

Agatha Raisin and the Curious Curate written by M.C. Beaton performed by Penelope Keith on CD (Unabridged)£39.99

The third volume of the M.C. Beaton mystery series, starring Penelope Keith. When the village curate is found murdered, retired PR guru Agatha Raisin vows to bring his killer to justice, particularly if the investigation also brings her closer to her handsome next-door neighbour, Colonel Lacey.

Agatha Raisin and the Fairies of Fryfam written by M.C. Beaton performed by Penelope Keith on CD (Unabridged)£19.99

Feeling jilted and cross, Agatha follows a fortune-teller's advice and rents a cottage in the pretty village of Fryfam, where she hopes good fortune and true love will come chasing after her for a change. Unfortunately, her romantic notions are soon dispelled by the strange goings-on in the village.

Agatha Raisin and the Love from Hell written by M.C. Beaton performed by Penelope Keith on CD (Unabridged)£9.99 - £24.99

A Genius performance by Penelope Keith!

No happily ever after for her! Recently married to neighbour James Lacey, Agatha quickly finds that love is not all it's cracked up to be - soon the newly-weds are living in separate cottages and accusing each other of infidelity.

Drum-Taps and Memoranda During the War written by Walt Whitman performed by Bronson Pinchot on CD (Unabridged)£14.99

Walt Whitman experienced first-hand the ravages of the Civil War as a volunteer nurse in the hospitals of Washington D.C. During that time, he filled notebooks with ?impromptu jottings" that became the basis of two works: Drum-Taps, a collection of 71 poems including

Heart and Soul written by Maeve Binchy performed by Maureen O'Brien on CD (Unabridged)£19.99 - £29.99

Clara Casey has more than enough on her plate. Her daughters Adi and Linda were no problem at all during the usually turbulent teens. Now in their twenties, Adi is always fighting for or against something: the environment or the whale or battery farming; while Linda lurches from one unsatisfactory relationship to the next. As if this wasn't enough, Clara, a senior cardiac specialist, has a new job to cope with...

Laughing Gas written by P.G. Wodehouse performed by Jonathan Cecil on CD (Unabridged)£44.99

Joey Cooley is a golden-curled child film star, the idol of American motherhood. Reginald, Third Earl of Havershot, is a boxing blue on a mission to save his wayward cousin from the fleshpots of Hollywood. Both are under anaesthetic at the dentists when something strange happens - and their identities .....

Making a Good Brain Great written by Daniel G. Amen M.D. performed by Daniel G. Amen M.D. on CD (Abridged)£24.99

Daniel Amen, M.D., one of the world's foremost authorities on the brain, has news for you: your brain is involved in everything you do--learn to care for it properly, and you will be smarter, healthier, and happier in as little as 15 days! You probably run, lift weights, or do yoga to keep your body in great shape;

Meet Mr Mulliner written by P.G. Wodehouse performed by Jonathan Cecil on CD (Unabridged)£39.99

In the Angler's Rest, drinking hot scotch and lemon, sits one of Wodehouse's greatest raconteurs. Mr Mulliner, his vivid imagination lubricated by Miss Postlethwaite the barmaid, has fabulous stories to tell of the extraordinary behaviour of his far-flung family ...

Scarlet Ribbons written by Emma Blair performed by Eve Karpf on CD (Unabridged)£39.99

Sadie Smith can't believe her luck when she is told that soon she will be like all other children and her mother buys her a pair of scarlet ribbons. For Sadie, born with a degenerative hip, is unable to walk. When she arrives at Babies Castle, a Dr Barnardo's home, she is so excited that she fails to realize ......

The Babes in the Wood written by Ruth Rendell performed by Nigel Anthony on CD (Unabridged)£29.99

There hadn't been anything like this kind of rain in living memory. The River Brede had burst its banks, and not a single house in the valley had escaped flooding. Even where Wexford lived, higher up in Kingsmarkham, the waters had nearly reached the mulberry tree in his once immaculate garden...

The Go-Between written by L.P. Hartley performed by Sean Barrett on CD (Unabridged)£39.99

"The past is a foreign country: they do things differently there." Haunting, moving, evocative, The Go-Between is L.P. Hartley's heart-breaking novel about social constraints and childhood innocence. During the long hot summer of 1900, young Leo Colston is invited to stay for a month at a lordly.... Naxos

The Murder Room written by P.D. James performed by Michael Jayston on CD (Unabridged)£9.99 - £29.99

A Genius Performance by Michael Jayston! The Dupayne, a small private museum in London devoted to the interwar years 1919 -- 1939, is in turmoil. As its trustees argue over whether it should be closed, one of them is brutally and mysteriously murdered. Yet even as Commander Dalgliesh and his team ...

The Nations Favourite Shakespeare written by William Shakespeare performed by Eleanor Bron, Alex Jennings, Robert Powell and Imogen Stubbs on CD (Abridged)£14.99

This audio production contains a collection of Shakespeare's best-known and best-loved sonnets, soliloquies and speeches.

The No.1 Ladies' Detective Agency Audiobook Collection written by Alexander McCall Smith performed by Adjoa Andoh on CD (Abridged)£29.99

Collected for the first time, the first four titles in Alexander McCall Smith's famous Mma Ramotswe series. Includes free bonus CD featuring a previously unheard short story about Mma Ramotswe and Mma Makutsi, plus an interview with Alexander McCall Smith.

The Speaker of Manderin written by Ruth Rendell performed by Michael Bryant on CD (Unabridged)£19.99

China both delighted and frustrated Wexford; the beauty, the history, all of that brought immense pleasure. But the unending attention of Mr Sung of the Chinese Tourist Board was hugely irritating – and that an old woman with bound feet should haunt him was puzzling and slightly frightening,

This Sceptred Isle Twentieth Century written by Christopher Lee performed by Anna Massey on Cassette (Unabridged)£29.99

The boxed set of ten audio cassettes that includes all five volumes of "This Sceptred Isle" covering the 20th-century history of Britain.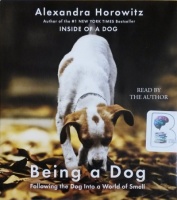 Being a Dog written by Alexandra Horowitz performed by Alexandra Horowitz on CD (Unabridged)£24.99
A New York Times Bestseller A Science Friday and Library Journal Best Science Book of the Year Alexandra Horowitz, the author of the lively, highly informative New York Times bestselling blockbuster Inside of a Dog, explains how dogs perceive the world through their most spectacular organ--the nose--and how we...
---
---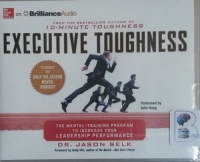 Executive Toughness - The Mental Training Program to Increase Your Leadership Performance written by Dr. Jason Selk performed by John Haag on CD (Unabridged)£14.99
Take your professional game to the next level-in 100 seconds or less! People with inborn talent may be good at what they do-but only the mentally tough reach the highest plateaus in their field. And here's the best news of all: mental toughness is something anyone can learn. Director of mental training for the..
---
Farside written by Ben Bova performed by Stefan Rudnicki on CD (Unabridged)£39.99
When an Earth-sized planet circling a star some 30 light-years away is detected, the race is on to build an astronomical observatory on Farside, the side of the Moon that never faces Earth a dangerous task that is plagued by accidents, mental and emotional breakdowns and a discovery that will forever change the human race.
---
---
---
---
---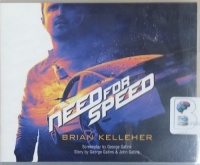 Need for Speed written by Brian Kelleher performed by Alexander Cendese on CD (Unabridged)£9.99
A near-impossible cross-country race against time - one that begins as a mission for revenge, but proves to be one of redemption. Based on the most successful racing video game franchise ever with over 140 million copies sold, Need for Speed captures the freedom and excitement of the game in a...
---
---
---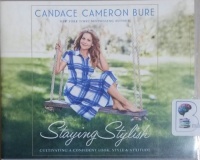 Staying Stylish written by Candace Cameron Bure performed by Candace Cameron Bure on CD (Unabridged)£19.99
Candace Cameron Bure, best known as D. J. Tanner from Full House and Fuller House and a New York Times best-selling author, whose faith and wit have delighted audiences for decades, lets you in on her best-kept secrets for Staying Stylish. This gorgeous manual for beauty, style, health, and spiritual ...
---
---
---