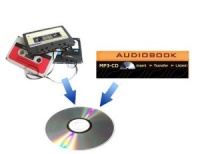 Very Large Fixed Price Audio Transfer Service£40.00
This is the fixed price £40.00 item to be used when ordering conversion of a 10-14 hour Audio Cassette or MP3 CD title.
---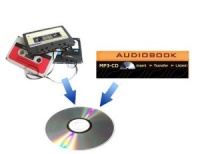 3 Hour Fixed Price Audio Transfer£15.00
This is the fixed price £15 item to be used when ordering conversion of a sub 3 hour Audio Cassette or MP3 CD title.
---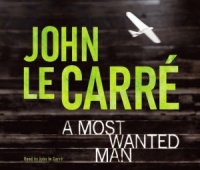 A Most Wanted Man written by John le Carre performed by John le Carre on CD (Abridged)£9.99
A half-starved young Russian man in a long black overcoat is smuggled into Hamburg at dead of night. He has an improbable amount of cash secreted in a purse round his neck. He is a devout Muslim. Or is he? He says his name is Issa.
---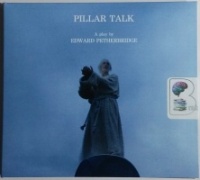 Pillar Talk - A Play written by Edward Petherbridge performed by Edward Petherbridge on CD (Unabridged)£14.99
Exclusive to Brainfood Audiobooks! Esteemed actor Edward (Nicholas Nickleby) Petherbridge uses the story of Symeon Stylites, the 5th century monk who lived on a pillar for thirty-six years, as a framework for an existential inquiry into imagination, belief, doubt, miracles and why one would live 'as I live.'
---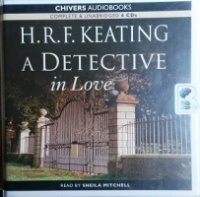 A Detective in Love written by H.R.F. Keating performed by Sheila Mitchell on CD (Unabridged)£9.99 - £14.99
DCI Harriet Martens is nicknamed the Hard Detective. But for Harriet, love proves more dangerous than any of her cases… Britain's number one tennis star, the beautiful Bubbles Xingara, has been murdered in the grounds of her luxurious house.
---
---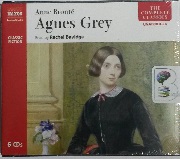 Agnes Grey written by Anne Bronte performed by Rachel Bavidge on CD (Unabridged)£24.99 - £29.99
For all those captivated by the trials of Jane Eyre, Anne Brontës heroine Agnes Grey is the ideal counterpoint. Agnes Grey is widely considered to be the best record of the precarious position of the governess in Victorian society, and the insolence, neglect and dependence that the gentle ....
---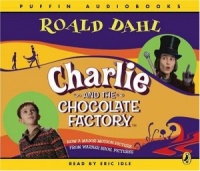 Charlie and the Chocolate Factory written by Roald Dahl performed by Eric Idle on CD (Unabridged)£4.99
This is a special audio edition of Charlie and the Chocolate Factory, read by Eric Idle, which will be published at the same time as the Warner Bros film.
Charlie Bucket thinks he's the luckiest boy alive when he unwraps one of Willy Wonka's Whipple-Scrumptious Fudgemallow Delights to find the last golden ticket.
---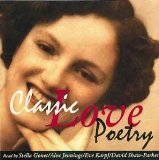 Classic Love Poetry written by Various Famous Poets performed by Various Famous Actors on CD (Abridged)£3.99 - £4.99
From "My True Love Hath My Heart" to September by Ted Hughes - there are 40 poems selected from the last millennia.
All performed by Stella Gonet, David Shaw-Parker, Alex Jennings and Eve Karpf.
---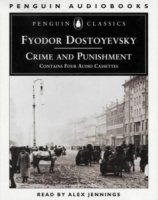 Crime and Punishment written by Fyodor Dostoyevsky performed by Alex Jennings on Cassette (Abridged)£6.99
Crime and Punishment is a novel by the Russian author Fyodor Dostoyevsky. It was first published in the literary journal The Russian Messenger in twelve monthly installments during 1866. It was later published in a single volume.
---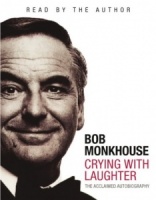 Crying with Laughter written by Bob Monkhouse performed by Bob Monkhouse on Cassette (Abridged)£18.99
Bob Monkhouse has been a star in show business for over 40 years during which time he has known both triumph and tragedy.
His first son was born disabled with cerebral palsy; he has suffered a life-long estrangement from his brother and he was arrested in 1978.
---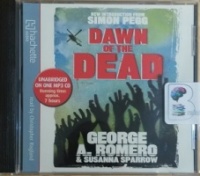 Dawn of the Dead written by George A. Romero and Susanna Sparrow performed by Christopher Ragland on MP3 CD (Unabridged)£4.99
When there is no more room in hell, the dead will walk the Earth. George A. Romero's iconic film and novel terrified generations. Now Dawn of the Dead is back to terrify once more. The world is being devastated by zombies. No one knows how far they have spread, or how to stop them.
---
---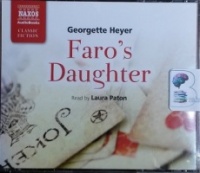 Faro's Daughter written by Georgette Heyer performed by Laura Paton on CD (Abridged)£11.99 - £19.99
Fiery, strong-willed Deb Grantham, who runs a gaming house with her aunt, is hardly the perfect wife for the young and naïve Lord Mablethorpe. His lordship's family are scandalised that he proposes to marry one of faro's daughters', and his cousin the proud, wealthy Max Ravenscar....
---
Five Red Herrings written by Dorothy L. Sayers performed by BBC Full Cast Dramatisation and Ian Carmichael on CD (Abridged)£13.99 - £18.99
A Genius Performance by Ian Carmichael and Cast!
When Sandy Campbell's body is found at the foot of a cliff near the small town of Kircdubright, the local constabulary are convinced that the argumentative painter is a victim of a tragic accident. But when Lord Peter Wimsey turns up, the hunt begins for an ingenious killer. Faced with six men, all of whom have a motive for murder, the aristocratic amateur sleuth must deduce which are the five red herrings and which has blood on his hands.
---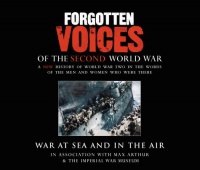 Forgotten Voices of the Second World War - War at Sea and in the Air written by Max Arthur performed by Timothy West and Various Second World War Survivors on CD (Abridged)£6.99
The first British major success of World War two was when Royal Navy forced the preying pocket Battle ship the Graf Spee, to scuttle at sea. Hitler had ordered a blockade of the British Isles and for some months German U-boats and warships caused havoc among allied merchant shipping carrying vital supplies.
New In November 2017 Part 4
(in alphabetical order)
A Flower in Season written by Audrey Howard performed by Carole Boyd on CD (Unabridged)£14.99 - £24.99

Briony Marsden has led a hard life, forced to do the work of a grown man while enduring her drunkard father's taunts and blows. But when he goes too far one day, her fate becomes even worse as she makes her way alone in a heartless world.

Agatha Raisin and the Curious Curate written by M.C. Beaton performed by Penelope Keith on CD (Unabridged)£39.99

The third volume of the M.C. Beaton mystery series, starring Penelope Keith. When the village curate is found murdered, retired PR guru Agatha Raisin vows to bring his killer to justice, particularly if the investigation also brings her closer to her handsome next-door neighbour, Colonel Lacey.

Agatha Raisin and the Fairies of Fryfam written by M.C. Beaton performed by Penelope Keith on CD (Unabridged)£19.99

Feeling jilted and cross, Agatha follows a fortune-teller's advice and rents a cottage in the pretty village of Fryfam, where she hopes good fortune and true love will come chasing after her for a change. Unfortunately, her romantic notions are soon dispelled by the strange goings-on in the village.

Agatha Raisin and the Love from Hell written by M.C. Beaton performed by Penelope Keith on CD (Unabridged)£9.99 - £24.99

A Genius performance by Penelope Keith!

No happily ever after for her! Recently married to neighbour James Lacey, Agatha quickly finds that love is not all it's cracked up to be - soon the newly-weds are living in separate cottages and accusing each other of infidelity.

Drum-Taps and Memoranda During the War written by Walt Whitman performed by Bronson Pinchot on CD (Unabridged)£14.99

Walt Whitman experienced first-hand the ravages of the Civil War as a volunteer nurse in the hospitals of Washington D.C. During that time, he filled notebooks with ?impromptu jottings" that became the basis of two works: Drum-Taps, a collection of 71 poems including

Heart and Soul written by Maeve Binchy performed by Maureen O'Brien on CD (Unabridged)£19.99 - £29.99

Clara Casey has more than enough on her plate. Her daughters Adi and Linda were no problem at all during the usually turbulent teens. Now in their twenties, Adi is always fighting for or against something: the environment or the whale or battery farming; while Linda lurches from one unsatisfactory relationship to the next. As if this wasn't enough, Clara, a senior cardiac specialist, has a new job to cope with...

Laughing Gas written by P.G. Wodehouse performed by Jonathan Cecil on CD (Unabridged)£24.99

Joey Cooley is a golden-curled child film star, the idol of American motherhood. Reginald, Third Earl of Havershot, is a boxing blue on a mission to save his wayward cousin from the fleshpots of Hollywood. Both are under anaesthetic at the dentists when something strange happens - and their identities .....

Making a Good Brain Great written by Daniel G. Amen M.D. performed by Daniel G. Amen M.D. on CD (Abridged)£24.99

Daniel Amen, M.D., one of the world's foremost authorities on the brain, has news for you: your brain is involved in everything you do--learn to care for it properly, and you will be smarter, healthier, and happier in as little as 15 days! You probably run, lift weights, or do yoga to keep your body in great shape;

Meet Mr Mulliner written by P.G. Wodehouse performed by Jonathan Cecil on CD (Unabridged)£29.99

In the Angler's Rest, drinking hot scotch and lemon, sits one of Wodehouse's greatest raconteurs. Mr Mulliner, his vivid imagination lubricated by Miss Postlethwaite the barmaid, has fabulous stories to tell of the extraordinary behaviour of his far-flung family ...

Scarlet Ribbons written by Emma Blair performed by Eve Karpf on CD (Unabridged)£39.99

Sadie Smith can't believe her luck when she is told that soon she will be like all other children and her mother buys her a pair of scarlet ribbons. For Sadie, born with a degenerative hip, is unable to walk. When she arrives at Babies Castle, a Dr Barnardo's home, she is so excited that she fails to realize ......

The Babes in the Wood written by Ruth Rendell performed by Nigel Anthony on CD (Unabridged)£29.99

There hadn't been anything like this kind of rain in living memory. The River Brede had burst its banks, and not a single house in the valley had escaped flooding. Even where Wexford lived, higher up in Kingsmarkham, the waters had nearly reached the mulberry tree in his once immaculate garden...

The Go-Between written by L.P. Hartley performed by Sean Barrett on CD (Unabridged)£39.99

"The past is a foreign country: they do things differently there." Haunting, moving, evocative, The Go-Between is L.P. Hartley's heart-breaking novel about social constraints and childhood innocence. During the long hot summer of 1900, young Leo Colston is invited to stay for a month at a lordly....

The Murder Room written by P.D. James performed by Michael Jayston on CD (Unabridged)£16.99 - £29.99

A Genius Performance by Michael Jayston!

The Dupayne, a small private museum in London devoted to the interwar years 1919 -- 1939, is in turmoil.

The Nations Favourite Shakespeare written by William Shakespeare performed by Eleanor Bron, Alex Jennings, Robert Powell and Imogen Stubbs on CD (Abridged)£14.99

This audio production contains a collection of Shakespeare's best-known and best-loved sonnets, soliloquies and speeches.

The No.1 Ladies' Detective Agency Audiobook Collection written by Alexander McCall Smith performed by Adjoa Andoh on CD (Abridged)£29.99

Collected for the first time, the first four titles in Alexander McCall Smith's famous Mma Ramotswe series. Includes free bonus CD featuring a previously unheard short story about Mma Ramotswe and Mma Makutsi, plus an interview with Alexander McCall Smith.

The Speaker of Manderin written by Ruth Rendell performed by Michael Bryant on CD (Unabridged)£19.99

China both delighted and frustrated Wexford; the beauty, the history, all of that brought immense pleasure. But the unending attention of Mr Sung of the Chinese Tourist Board was hugely irritating – and that an old woman with bound feet should haunt him was puzzling and slightly frightening,

This Sceptred Isle Twentieth Century written by Christopher Lee performed by Anna Massey on Cassette (Unabridged)£29.99

The boxed set of ten audio cassettes that includes all five volumes of "This Sceptred Isle" covering the 20th-century history of Britain.
---
---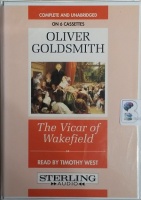 The Vicar of Wakefield written by Oliver Goldsmith performed by Timothy West on Cassette (Unabridged)£29.99
Another Genius Performance by Timothy West! The story opens in the country parsonage of Dr. Primrose, a kindly man who has a good heart, a good family, and a good income. Suddenly, his idyllic life is cruelly devastated by a series of misfortunes, and he ends up in prison. Yet, despite all this...
---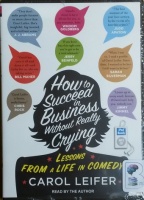 How to Succeed In Business Without Really Crying - Lessons From A Life in Comedy written by Carol Leifer performed by Carol Leifer and on MP3 CD (Unabridged)£19.99
For many years, television comedy was an exclusive boys' club-until a brilliant comedian named Carol Leifer came along, blazing a trail for funny women everywhere. From Late Night with David Letterman and Saturday Night Live to Seinfeld, The Ellen Show, and Modern Family, Carol has written for...
---
---
---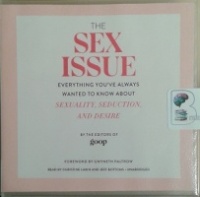 The Sex Issue - Everything You've Always Wanted to Know About Sexuality, Seduction and Desire written by Goop - The Editors performed by Christine Lakin and Jeff Bottoms on CD (Unabridged)£29.99
An eye-catching, conversation-sparking book that answers all your questions on sexuality, seduction, and sex by the editors of GOOP A beautifully illustrated, gift-y, sometimes shocking, fact-filled book that explores everything we've always wondered about sex and relationships, but may have been...
---
---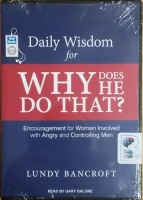 Daily Wisdom for Why Does He Do That? - Encouragement for Women Involved with Angry and Controlling Men written by Lundy Bancroft performed by Gary Galone on MP3 CD (Unabridged)£34.99
Even if you've read Why Does He Do That?, it may be hard to see the truth of what is happening to you. You may feel overwhelmed by confusion, loss, and fear, and find yourself looking away from the truth and falling back into traumatic patterns.Like a constant friend, this collection of meditations is a...
---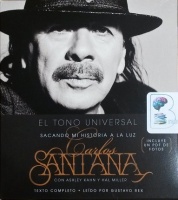 El Tono Universal - Sacando Mi Historia a La Luz (Spanish) written by Carlos Santana con Ashley Kahn y Hal Miller performed by Gustavo Rex on CD (Unabridged)£24.99
(Performed in Spanish) The intimate and long-awaited autobiography of a legend In 1967 in San Francisco, just a few weeks after the Summer of Love, a young Mexican guitarist took the stage at the Fillmore Auditorium and played a blistering solo that announced the arrival of a prodigious musical talent.
---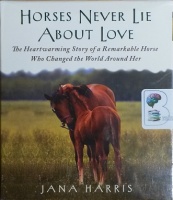 Horses Never Lie About Love - The Heartwarming Story of a Remarkable Horse Who Changed the World Around Her written by Jana Harris performed by Susanna Burney on CD (Unabridged)£24.99
An award-winning poet and founder of the Switched-on Gutenberg electronic poetry journal recounts her 24-year relationship with a beautiful feral mare who in spite of a troubled past has conveyed help and healing to all humans and horses she has encountered. Read by Susanna Burney.
---
---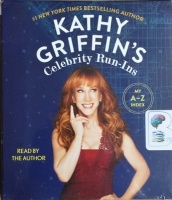 Kathy Griffin's Celebrity Run-Ins - My A-Z Index written by Kathy Griffin performed by Kathy Griffin on CD (Unabridged)£19.99
From #1 New York Times bestselling author Kathy Griffin, an A-Z compendium of her celebrity run-ins, and the jaw-dropping, charming, and sometimes bizarre anecdotes only she can tell about them. Kathy Griffin's Celebrity Run-Ins is Kathy's funny, juicy index of all of the celebrities she has met during...
---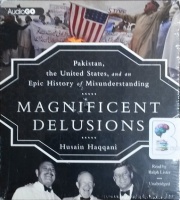 Magnificent Delusions - Pakistan, the United States, and an Epic History of Misunderstanding written by Husain Haqqani performed by Ralph Lister on CD (Unabridged)£19.99
A history of the alliance between America and Pakistan documents each nation's mutual misunderstandings while explaining how each sees the other, in an account that traces the author's firsthand witness to their turbulent partnership.
---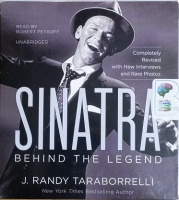 Sinatra - Behind the Legend written by J. Randy Taraborrelli performed by Robert Petkoff on CD (Unabridged)£39.99
A look at the life and times of a legendary singer explores the personalities, realities, and controversies surrounding the show business giant.