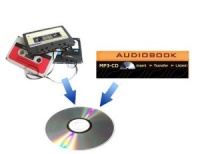 3 Hour Fixed Price Audio Transfer£10.00
This is the fixed price £10 item to be used when ordering conversion of a sub 3 hour Audio Cassette or MP3 CD title.
---
---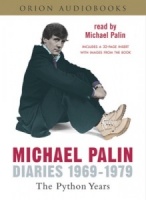 Michael Palin Diaries 1969-1979 - The Python Years written by Michael Palin performed by Michael Palin on CD (Abridged)£3.99 - £4.99
Michael Palin's diaries begin when he was newly married and struggling to make a name for himself in the world of television comedy. But Monty Python was just around the corner . . .
---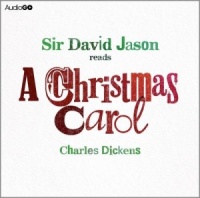 A Christmas Carol written by Charles Dickens performed by David Jason on CD (Abridged)£9.99
Dickens's story of solitary miser Ebenezer Scrooge, who is taught the true meaning of Christmas by the three ghosts of Christmas past, present and future, has been adapted into countless film and stage versions and is today the most famous and loved of all Christmas tales.
---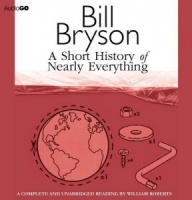 A Short History of Nearly Everything written by Bill Bryson performed by William Roberts on CD (Unabridged)£24.99 - £29.99
In A Short History of Nearly Everything, beloved author Bill Bryson confronts his greatest challenge yet: to understand—and, if possible, answer—the oldest, biggest questions we have posed about the universe and ourselves.
---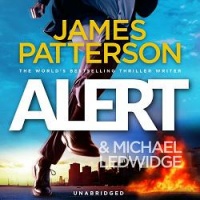 Alert written by James Patterson and Michael Ledwidge performed by Danny Mastrogiorgio and Henry Leyva on CD (Unabridged)£6.99
Every New Yorker's worst nightmare is about to become a reality. New York has seen more than its fair share of horrific attacks, but the city is about to be shaken in a way it never has before. After two devastating catastrophes in quick succession, everyone is on edge.
---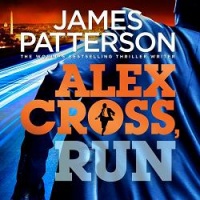 Alex Cross, Run written by James Patterson performed by Michael Boatman on CD (Abridged)£4.99
Detective Alex Cross arrests renowned plastic surgeon Elijah Creem for sleeping with teenage girls. Now, his life ruined, Creem is out of jail, and he's made sure that no one will recognize him - by giving himself a new face. A young woman is found hanging from a sixth-floor window, and Alex is called to the scene.
---
---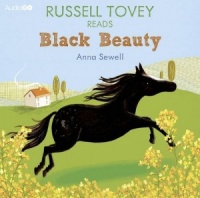 Black Beauty written by Anna Sewell performed by Russell Tovey on CD (Abridged)£5.99
Russell Tovey reads the story of the handsome and spirited horse, Black Beauty."'I hope you will grow up gentle and good, and never learn bad ways; do your work with a good will, lift your feet up well when you trot, and never bite or kick..."
---
---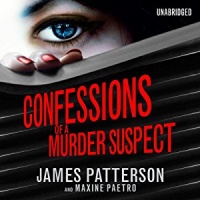 Confessions of a Murder Suspect written by James Patterson and Maxine Paetro performed by Emma Galvin on CD (Unabridged)£11.99
On the night Malcolm and Maud Angel are murdered, their daughter Tandy knows just three things: 1) She was one of the last people to see her parents alive. 2) The suspect list only includes Tandy and her three siblings. 3) She can't trust anyone--maybe not even herself.
---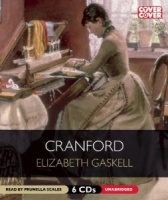 Cranford written by Elizabeth Gaskell performed by Prunella Scales on CD (Unabridged)£19.99
"I'll not listen to reason," she said, now in full possession of her voice, which had been rather choked with sobbing. "Reason always means what someone else has got to say."'
---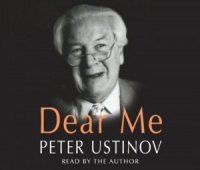 Dear Me written by Peter Ustinov performed by Peter Ustinov on CD (Abridged)£4.99 - £9.99
Sir Peter Ustinov's beautifully crafted autobiography is told with exquisite wit and insight. From his birth in April 1921, it spans his extraordinary career as actor, playwright, film star and director, confirming his early belief that he is 'irrevocably betrothed to laughter'.
---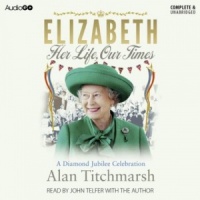 Elizabeth - Her Life, Our Times written by Alan Titchmarsh performed by Alan Titchmarsh and John Telfer on CD (Unabridged)£7.99 - £14.99
On 2 June 1953, 27-year-old Princess Elizabeth of York was crowned Queen, the eyes of the world upon her as she dedicated herself to her country.
---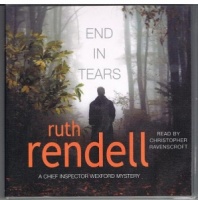 End in Tears written by Ruth Rendell performed by Christopher Ravenscroft on CD (Abridged)£5.99
A lump of concrete dropped deliberately from a little stone bridge kills the wrong person. The young woman in the car behind is spared. But only for a while...
---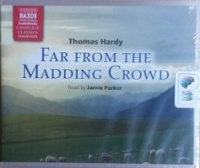 Far From The Madding Crowd written by Thomas Hardy performed by Jamie Parker on CD (Unabridged)£39.99
In a remote corner of early Victorian England, where traditional practices remain untouched by time, Bathsheba Everdene stands out as a beacon of female independence and self-reliance. However, when confronted with three suitors, among them the dashing Captain Troy...
New In November 2017 Part 2
(in alphabetical order)
A Christmas Carol written by Charles Dickens performed by Anton Lesser on CD (Abridged)£9.99

This has become the most famous Christmas story of all, with the miserly figure of Scrooge, the epitome of the callous employer, sadly crippled Tiny Tim, and the three specters -- the ghost of Christmas Past, Christmas Present and Christmas Future.

Agatha Raisin Kissing Christmas Goodbye written by M.C. Beaton performed by Penelope Keith on CD (Unabridged)£14.99 - £29.99

A Genius performance by Penelope Keith!

During the dark, grey days of early December Agatha is obsessed by two things - the loming festivities, and her ex, James Lacey. In order to drive the latter from her thoughts, Agatha concentrates on planning the perfect Christmas for her friends.

Bruach Blend written by Lillian Beckwith performed by Hannah Gordon on Cassette (Unabridged)£24.99

Meet some familiar - and some less familiar - inhabitants of Bruach. Back with more comical escapades are Erchy and Morag, the philandering Hector and Hamish, with his unusual talent for nursing lambs. We meet also Bonny the cow, Crumley the bull, and Harry the hedgehog that make up

Emma written by Jane Austen performed by Fiona Shaw on Cassette (Abridged)£4.99

Emma Woodhouse dominates this novel as she believed herself to dominate her little world of Highbury. Her progress through the mismanagement of other people's affairs to the crisis and resolution of her own, is a whole comedy of self-deceit and self-discovery.

Farewell to Fairacre written by Mrs Dora Saint as Miss Read performed by Sian Phillips on Cassette (Unabridged)£14.99

Miss Read must face the future in another delightful slice of village life... Now that Fairacre school no longer faces the threat of closure, Miss Read is looking forward to a few more years of teaching before retirement. But the best-laid plans often go awry.

Legacy of Love written by Joanna Trollope as Caroline Harvey performed by Harriet Walter on Cassette (Unabridged)£14.99

Beautiful Charlotte married a soldier bound for Kabul to escape the respectability of Victorian Richmond. Fascinated by Afghanistan - and by Alexander Bewick, the scandalous adventurer - Charlotte was forced to choose between the two men. Later generations reflect Charlotte's influence.

Me, Myself and Us written by Brian R. Little performed by Patrick Lawlor on MP3 CD (Unabridged)£14.99

How does your personality shape your life , and what, if anything, can you do about it?Are you hardwired for happiness, or born to brood? Do you think you're in charge of your future, or do you surf the waves of unknowable fate? Would you be happier, or just less socially adept,

Over the Gate written by Mrs Dora Saint as Miss Read performed by Gwen Watford on Cassette (Unabridged)£14.99

Throughout her years as schoolmistress, Miss Read has gathered excellent accounts of the rich and varied history of her beloved country village, often through neighborly conversation over the gate. Fairacre has garnered its share of odd incidents, entertaining episodes, and village folklore,

Paul Temple and the Tyler Mystery written by Francis Durbridge performed by Anthony Head on CD (Abridged)£29.99

While on patrol outside Oxford, two policemen notice a stolen car parked in a layby. On further investigation, they discover the dead body of a young woman huddled in the boot, strangled with a headscarf. Planning a trip to Paris, Paul and Steve Temple have no intention of becoming .......

The Christmas Collection - Selected by Christina Hardyment written by Various Great Authors performed by Peter Jeffrey, John Moffat, David Timson and Susan Engel on CD (Abridged)£9.99

Christmas brings out the best and worst in us, as can be seen in this evocative anthology. Among what Thomas Love Peacock calls the 'many poetical charms in the heraldings of Christmas' there are eulogies by saints and diatribes from curmudgeons.

The Howards of Caxley written by Mrs Dora Saint as Miss Read performed by June Barrie on Cassette (Unabridged)£24.99

The Howards of Caxley begins on a fine May morning in the fateful year of 1939, and then follows the path of the two families and the little town through the Second World War, towards hope for happier times ahead.

The Wicked Day written by Mary Stewart performed by Gwen Watford on Cassette (Unabridged)£29.99

Mordred is the son of King Arthur, bastard child of his union with his half-sister Morgause. Prophesied by Merlin to kill Arthur, Mordred is stolen away from his mother and raised in secrecy by a kind couple on an isolated Orkney island in the hopes that he will defy his fate.

Tom Clancy's Power Plays - Politika, Ruthless.com, Shadow Watch written by Jerome Preisler performed by Jay O. Sanders on CD (Abridged)£19.99

A Collection of three stories - Politika, Ruthless and Shadow Watch. The sudden death of Russia's president has thrown the Russian Federation into chaos. The country is in the grip of famine and an uprising is inevitable. One of the provisional leaders asks the American president for help,

Tyler's Row written by Mrs Dora Saint as Miss Read performed by Gwen Watford on Cassette (Unabridged)£24.99

The two-hundred-year-old cottages known as Tyler's Row, with charming leaded-glass windows and an arched thorn hedge over the gateway, are supposed to provide a haven of peace for their new owners, Peter and Diana Hale.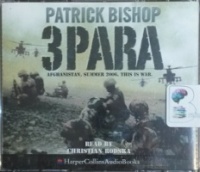 3 Para - Afghanistan, Summer 2006. This is War. written by Patrick Bishop performed by Christian Rodska on CD (Abridged)£9.99
Afghanistan, Summer 2006. This is war. Afghanistan in the summer of 2006. In blazing heat in remote outposts the 3 Para battlegroup is pitted against a stubborn enemy who keep on coming. Until now, the full story of what happened there has not been told. This is it.
---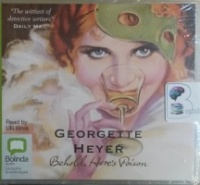 Behold, Here's Poison written by Georgette Heyer performed by Ulli Birve on CD (Unabridged)£39.99
It's no ordinary morning at the Poplars – the master is found dead in his bed, and it seems his high blood pressure was not the cause. When an autopsy reveals a sinister poison, it's up to the quietly resourceful Inspector Hannasyde to catch the murderer in time to spare the next victim.
---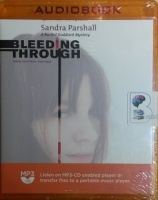 Bleeding Through - A Rachel Goddard Mystery written by Sandra Parshall performed by Tavia Gilbert on MP3 CD (Unabridged)£24.99
When veterinarian Rachel Goddard and Deputy Sheriff Tom Bridger take teenagers on an outing to clean up roadside trash in rural Mason County, Virginia, they make a grisly discovery: the plastic-wrapped body of a young woman. One teen peers at the face through the plastic and screams.
---
---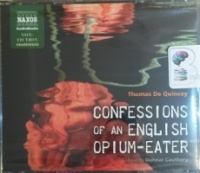 Confessions of an English Opium-Eater written by Thomas De Quincey performed by Gunnar Cauthery on CD (Unabridged)£19.99
Confessions of an English Opium-Eater, Thomas De Quincey's best-known work, is an account of his early life and opium addiction, in prose that is by turns witty, conversational, and nightmarish. The Confessions involve the listener in De Quincey's childhood and schooling, describing in detail his...
---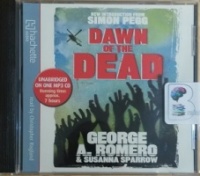 Dawn of the Dead written by George A. Romero and Susanna Sparrow performed by Christopher Ragland on MP3 CD (Unabridged)£4.99
When there is no more room in hell, the dead will walk the Earth. George A. Romero's iconic film and novel terrified generations. Now Dawn of the Dead is back to terrify once more. The world is being devastated by zombies. No one knows how far they have spread, or how to stop them.
---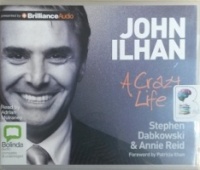 John Ilhan - A Crazy Life written by Stephen Dabkowski and Annie Reid performed by Adrian Mulraney on CD (Unabridged)£9.99
John Ilhan: A Crazy Life tells the fascinating story of John Ilhan - a working-class immigrant who overcame incredible odds to become one of the richest men in Australia. Founder of the phenomenally successful mobile telephone company Crazy John's, Ilhan tragically passed away in 2007 at the age of 42.
---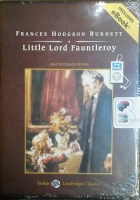 Little Lord Fauntleroy written by Frances Hodgson Burnett performed by Donada Peters on MP3 CD (Unabridged)£29.99
Young Cedric Errol lives in poverty in New York with his mother. When his father, who was disinherited for marrying an American, dies, Cedric is summoned to his grandfather's English estate. Although the old Earl has planned to transform the boy into a docile, traditional lord, it is Little Lord Fauntleroy...
---
---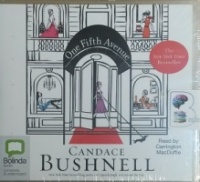 One Fifth Avenue written by Candace Bushnell performed by Carrington MacDuffie on CD (Unabridged)£24.99
One Fifth Avenue is THE building - the choicest, the hottest, with all the best people. Within its luxuriously thick walls the lives of New York City's elite play out. There is Schiffer Diamond, an over-forty actress who had given up making movies and moved to Europe, until the call to come home...
---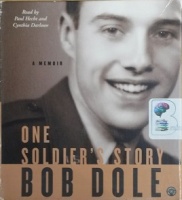 One Soldier's Story - A Memoir written by Bob Dole performed by Paul Hecht and Cynthia Darlowe on CD (Abridged)£4.99
Before he became one of America's most respected statesmen, Bob Dole was an average citizen serving heroically for his country. The bravery he showed after suffering near-fatal injuries in the final days of World War II is the stuff of legend. Now, for the first time in his own words, Dole tells the moving...
---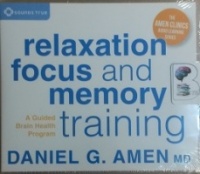 Relaxation Focus and Memory Training written by Daniel G. Amen MD performed by Daniel G. Amen MD on CD (Unabridged)£9.99
Research at the Amen Clinics verifies that the brain can heal itself at any stage of life - and that we can amplify the process through simple measures. With Relaxation, Focus, and Memory Training, Daniel Amen, MD, provides us with one of the most effective tools he uses with his own patients: a visualization..
---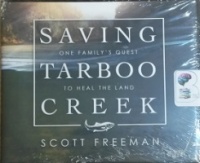 Saving Tarboo Creek - One Family's Quest to Heal the Land written by Scott Freeman performed by Mike Chamberlain on CD (Unabridged)£19.99
When the Freeman family decided to restore a damaged creek in Washington's Olympic Peninsula-to transform it from a drainage ditch into a stream that could again nurture salmon-they knew the task would be formidable and the rewards plentiful. In Saving Tarboo Creek, Scott Freeman artfully blends...
---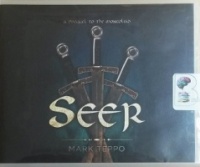 Seer - A Prequel to the Mongoliad written by Mark Teppo performed by Luke Daniels on CD (Unabridged)£9.99
When a merchant appears at the Catalonian chapter house of the Shield-Brethren, seeking to hire guards for his caravan, young Andreas is suspicious. Knights with his martial prowess are above protecting mere cargo wagons. Yet Andreas's wanderlust outweighs his concern, and soon the group...
---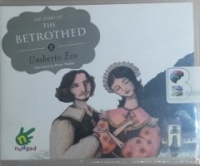 The Betrothed written by Umberto Eco performed by Peter Noble on CD (Unabridged)£9.99
Lorenzo and Lucia, both from peasant families, are planning their wedding. However, after meeting the villainous Don Rodrigo, the couple are forced to flee their village. Their dangerous journey in exile takes them through one of the most dramatic eras in Italian history, filled with war, famine, and plague.