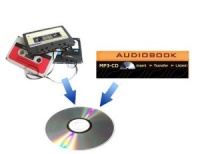 Large Fixed Price Audio Transfer Service£30.00
This is the fixed price £30.00 item to be used when ordering conversion of a 6-9 hour Audio Cassette or MP3 CD title.
---
---
---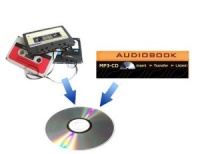 3 Hour Fixed Price Audio Transfer£10.00
This is the fixed price £10 item to be used when ordering conversion of a sub 3 hour Audio Cassette or MP3 CD title.
---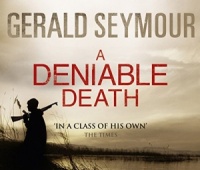 A Deniable Death written by Gerald Seymour performed by Rupert Degas on CD (Abridged)£7.99
C.R.O.P.: Covert Rural Observation Posts are places where men like Danny 'Badger' Baxter hide for endless, motionless hours, secretly recording criminal or terrorist activity. But now Badger has a bigger job than photographing dissident Republicans in muddy Ulster fields or Islamic extremists on rainswept Yorkshire moors.
---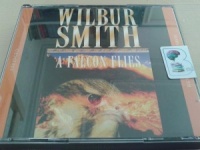 A Falcon Flies written by Wilbur Smith performed by Martin Jarvis on CD (Abridged)£4.99 - £8.99
A Falcon Flies is the first bestselling novel in Wilbur Smith's epic tale of Africa, The Ballantyne Novels. In search of a father they barely remember, Zouga and Dr Robyn Ballantyne board Mungo St John's magnificent clipper to speed them to Africa.
---
---
---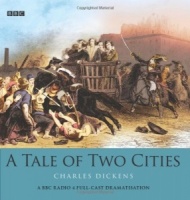 A Tale of Two Cities written by Charles Dickens performed by BBC Full Cast Dramatisation and Robert Lindsay on CD (Abridged)£19.99 - £29.99
Robert Lindsay stars in this BBC Radio 4 full-cast dramatisation of the classic novel by Charles Dickens.
---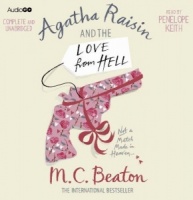 Agatha Raisin and the Love from Hell written by M.C. Beaton performed by Penelope Keith on CD (Unabridged)£14.99 - £24.99
A Genius performance by Penelope Keith!
No happily ever after for her! Recently married to neighbour James Lacey, Agatha quickly finds that love is not all it's cracked up to be - soon the newly-weds are living in separate cottages and accusing each other of infidelity.
---
---
---
---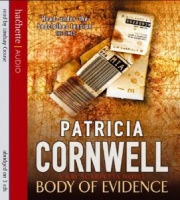 Body of Evidence written by Patricia Cornwell performed by Lindsay Crouse on CD (Abridged)£9.99
A reclusive writer is dead. And her final manuscript has disappeared ...Someone is stalking Beryl Madison.
---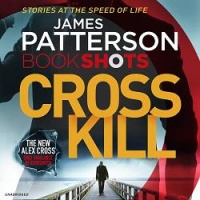 Bookshots Cross Kill written by James Patterson performed by Ruben Santiago Hudson on CD (Unabridged)£4.99
ALEX CROSS, I'm coming for you – even from the grave if I have to. Along Came a Spider killer Gary Soneji has been dead for over ten years. Alex Cross watched him die. But today, Cross saw him gun down his partner. Is Soneji alive? A ghost? Or something even more sinister?
---
New In November 2017 Part 2
(in alphabetical order)
A Christmas Carol written by Charles Dickens performed by Anton Lesser on CD (Abridged)£9.99

This has become the most famous Christmas story of all, with the miserly figure of Scrooge, the epitome of the callous employer, sadly crippled Tiny Tim, and the three specters -- the ghost of Christmas Past, Christmas Present and Christmas Future.

Bruach Blend written by Lillian Beckwith performed by Hannah Gordon on Cassette (Unabridged)£24.99

Meet some familiar - and some less familiar - inhabitants of Bruach. Back with more comical escapades are Erchy and Morag, the philandering Hector and Hamish, with his unusual talent for nursing lambs. We meet also Bonny the cow, Crumley the bull, and Harry the hedgehog that make up

Emma written by Jane Austen performed by Fiona Shaw on Cassette (Abridged)£4.99

Emma Woodhouse dominates this novel as she believed herself to dominate her little world of Highbury. Her progress through the mismanagement of other people's affairs to the crisis and resolution of her own, is a whole comedy of self-deceit and self-discovery.

Farewell to Fairacre written by Mrs Dora Saint as Miss Read performed by Sian Phillips on Cassette (Unabridged)£14.99

Miss Read must face the future in another delightful slice of village life... Now that Fairacre school no longer faces the threat of closure, Miss Read is looking forward to a few more years of teaching before retirement. But the best-laid plans often go awry.

Legacy of Love written by Joanna Trollope as Caroline Harvey performed by Harriet Walter on Cassette (Unabridged)£14.99

Beautiful Charlotte married a soldier bound for Kabul to escape the respectability of Victorian Richmond. Fascinated by Afghanistan - and by Alexander Bewick, the scandalous adventurer - Charlotte was forced to choose between the two men. Later generations reflect Charlotte's influence.

Me, Myself and Us written by Brian R. Little performed by Patrick Lawlor on MP3 CD (Unabridged)£14.99 £13.49

How does your personality shape your life , and what, if anything, can you do about it?Are you hardwired for happiness, or born to brood? Do you think you're in charge of your future, or do you surf the waves of unknowable fate? Would you be happier, or just less socially adept,

Over the Gate written by Mrs Dora Saint as Miss Read performed by Gwen Watford on Cassette (Unabridged)£14.99

Throughout her years as schoolmistress, Miss Read has gathered excellent accounts of the rich and varied history of her beloved country village, often through neighborly conversation over the gate. Fairacre has garnered its share of odd incidents, entertaining episodes, and village folklore,

Paul Temple and the Tyler Mystery written by Francis Durbridge performed by Anthony Head on CD (Abridged)£29.99

While on patrol outside Oxford, two policemen notice a stolen car parked in a layby. On further investigation, they discover the dead body of a young woman huddled in the boot, strangled with a headscarf. Planning a trip to Paris, Paul and Steve Temple have no intention of becoming .......

The Christmas Collection - Selected by Christina Hardyment written by Various Great Authors performed by Peter Jeffrey, John Moffat, David Timson and Susan Engel on CD (Abridged)£9.99

Christmas brings out the best and worst in us, as can be seen in this evocative anthology. Among what Thomas Love Peacock calls the 'many poetical charms in the heraldings of Christmas' there are eulogies by saints and diatribes from curmudgeons.

The Howards of Caxley written by Mrs Dora Saint as Miss Read performed by June Barrie on Cassette (Unabridged)£24.99

The Howards of Caxley begins on a fine May morning in the fateful year of 1939, and then follows the path of the two families and the little town through the Second World War, towards hope for happier times ahead.

The Wicked Day written by Mary Stewart performed by Gwen Watford on Cassette (Unabridged)£29.99

Mordred is the son of King Arthur, bastard child of his union with his half-sister Morgause. Prophesied by Merlin to kill Arthur, Mordred is stolen away from his mother and raised in secrecy by a kind couple on an isolated Orkney island in the hopes that he will defy his fate.

Tom Clancy's Power Plays - Politika, Ruthless.com, Shadow Watch written by Jerome Preisler performed by Jay O. Sanders on CD (Abridged)£19.99

A Collection of three stories - Politika, Ruthless and Shadow Watch. The sudden death of Russia's president has thrown the Russian Federation into chaos. The country is in the grip of famine and an uprising is inevitable. One of the provisional leaders asks the American president for help,

Tyler's Row written by Mrs Dora Saint as Miss Read performed by Gwen Watford on Cassette (Unabridged)£24.99

The two-hundred-year-old cottages known as Tyler's Row, with charming leaded-glass windows and an arched thorn hedge over the gateway, are supposed to provide a haven of peace for their new owners, Peter and Diana Hale.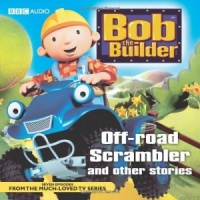 Bob the Builder - Off-Road Scrambler written by Bob the Builder Team performed by Bob the Builder Team on CD (Unabridged)£2.99
This title includes seven episodes from the hugely popular series featuring Bob the Builder, Roley, Lofty, Dizzy, Scoop, Muck and Spud - as seen on BBC TV.
---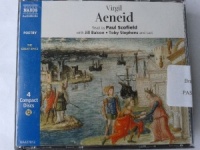 The Aeneid written by Virgil performed by Jill Balcon, Paul Scofield and Toby Stevens on CD (Abridged)£9.99
Virgil's Aeneid, one of the greatest Classical poems, tells the story of Aeneas, son of Priam, after the fall of Troy. His quest is to find the site "in the west" where he will found a new town prophesied to be the seat of a world empire - Rome.
---
The Island written by Victoria Hislop performed by Emilia Fox on CD (Abridged)£19.99
A Genius Performance by Emilia Fox!
On the brink of a life-changing decision, Alexis Fielding longs to find out about her mother's past. But Sofia has never spoken of it. All she admits to is growing up in a small Cretan village before moving to London. When Alexis decides to visit Crete, however, Sofia gives her daughter a letter to take to an old friend, and promises that through her she will learn more.
---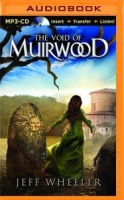 The Void of Muirwood written by Jeff Wheeler performed by Kate Rudd on MP3 CD (Unabridged)£11.99
When banished Princess Maia is captured by her father and threatened with execution, it appears that all is lost…until the people rise in rebellion against their king. Suddenly, the cast-aside royal finds herself crowned the first Queen of Comoros.
---
---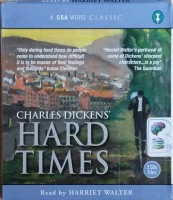 Hard Times written by Charles Dickens performed by Harriet Walter on CD (Abridged)£9.99
Set in the north of England during the 19th century, 'Hard Times' is the story of Thomas Gradgrind, a schoolmaster, who has strong and overbearing views on how his children, Louisa and Tom, should behave in order to become 'models in society'.
---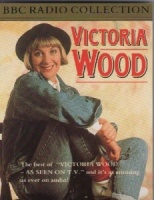 The Best of Victoria Wood - As Seen on TV written by Victoria Wood performed by Victoria Wood on Cassette (Abridged)£4.99
This wonderful collection of highlights from Victoria Wood's TV performances. Very funny and faboulously evocative of the 80's.
---
---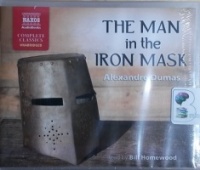 The Man in the Iron Mask written by Alexandre Dumas performed by Bill Homewood on CD (Unabridged)£39.99
Thirty years after their first adventures in The Three Musketeers, we find Athos, Porthos, Aramis, and D'Artagnan in very different situations. Athos has settled down at his own estate. Porthos married a rich widow, and is now a Baron. Aramis joined a monastery, and is now the Bishop of Vannes.
---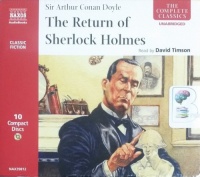 The Return of Sherlock Holmes written by Arthur Conan Doyle performed by David Timson on CD (Unabridged)£24.99
The 13 stories in this entertaining set chart the activities of the world's greatest private detective from his sudden re-appearance after his supposed death at the Reichenberg Falls. Faithful Dr Watson recounts the "Adventure of The Empty House", the "Adventure of the Dancing Men" and others...
---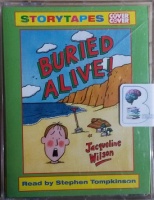 Buried Alive! written by Jacqueline Wilson performed by Stephen Tompkinson on Cassette (Unabridged)£4.99
Tim is thrilled when his parents allow his best friend, Biscuits, to come on holiday to Llanpistyll, Wales, with them. He and Biscuits are having an absolutely brilliant time eating ice cream, having picnics, and making sandcastles until a deadly, fiendish enemy in the form of the bully Prickle-Head...
---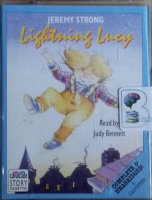 Lightning Lucy written by Jeremy Strong performed by Judy Bennett on Cassette (Unabridged)£4.99
Lucy King has extra special powers. She can fly through the air like a streak of lightning! She always seems to end up in the spotlight but as her fame grows she begins to wonder if it might be better to be a little more ordinary. Judy Bennett is best known for her role in "The Archers".
---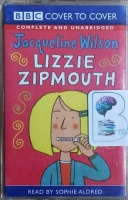 Lizzie Zipmouth written by Jacqueline Wilson performed by Sophie Aldred on Cassette (Unabridged)£4.99
Lizzie refuses to speak. She doesn't want to talk to Rory or Jake, her new stepbrothers, or Sam, their dad or even her mum. She's totally fed up at having to join a new family and nothing can coax her into speaking to them. Not football, not pizza, not a new bedroom.
---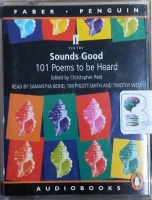 Sounds Good - 101 Poems to be Heard written by Various Famous Poets performed by Samantha Bond, Tim Pigott-Smith and Timothy West on Cassette (Abridged)£4.99
Christopher Reid has put together a wonderful collection of poetry, chosen specifically for the way the poem sounds. Citing T. S. Eliot, who described the process whereby the ear can understand a poem before the mind can grasp it, he illustrates just how this quality is achieved and what makes...
---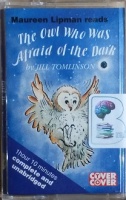 The Owl Who Was Afraid of the Dark written by Jill Tomlinson performed by Maureen Lipman on Cassette (Unabridged)£4.99
Plop is a fledgling barn owl, old enough to begin hunting for his own food, but afraid of the dark. His wise mother sends him to talk to a small boy, an old lady, a boy scout and others. Slowly he learns from them the joy of darkness.