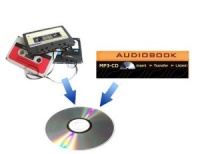 3 Hour Fixed Price Audio Transfer£10.00
This is the fixed price £10 item to be used when ordering conversion of a sub 3 hour Audio Cassette or MP3 CD title.
---
---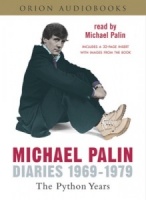 Michael Palin Diaries 1969-1979 - The Python Years written by Michael Palin performed by Michael Palin on CD (Abridged)£3.99 - £4.99
Michael Palin's diaries begin when he was newly married and struggling to make a name for himself in the world of television comedy. But Monty Python was just around the corner . . .
---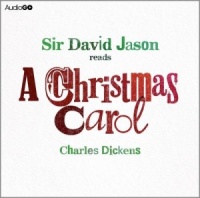 A Christmas Carol written by Charles Dickens performed by David Jason on CD (Abridged)£9.99
Dickens's story of solitary miser Ebenezer Scrooge, who is taught the true meaning of Christmas by the three ghosts of Christmas past, present and future, has been adapted into countless film and stage versions and is today the most famous and loved of all Christmas tales.
---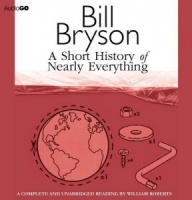 A Short History of Nearly Everything written by Bill Bryson performed by William Roberts on CD (Unabridged)£24.99 - £29.99
In A Short History of Nearly Everything, beloved author Bill Bryson confronts his greatest challenge yet: to understand—and, if possible, answer—the oldest, biggest questions we have posed about the universe and ourselves.
---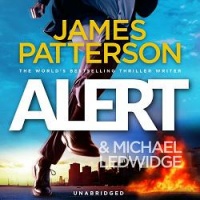 Alert written by James Patterson and Michael Ledwidge performed by Danny Mastrogiorgio and Henry Leyva on CD (Unabridged)£6.99
Every New Yorker's worst nightmare is about to become a reality. New York has seen more than its fair share of horrific attacks, but the city is about to be shaken in a way it never has before. After two devastating catastrophes in quick succession, everyone is on edge.
---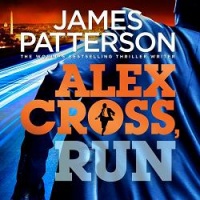 Alex Cross, Run written by James Patterson performed by Michael Boatman on CD (Abridged)£4.99
Detective Alex Cross arrests renowned plastic surgeon Elijah Creem for sleeping with teenage girls. Now, his life ruined, Creem is out of jail, and he's made sure that no one will recognize him - by giving himself a new face. A young woman is found hanging from a sixth-floor window, and Alex is called to the scene.
---
---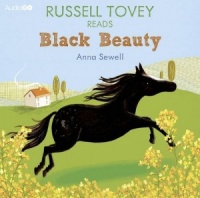 Black Beauty written by Anna Sewell performed by Russell Tovey on CD (Abridged)£5.99
Russell Tovey reads the story of the handsome and spirited horse, Black Beauty."'I hope you will grow up gentle and good, and never learn bad ways; do your work with a good will, lift your feet up well when you trot, and never bite or kick..."
---
---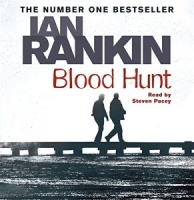 Blood Hunt written by Ian Rankin performed by Steven Pacey on CD (Unabridged)£24.99
It begins with a phone call. Gordon Reeve's brother has been found dead in his car in San Diego - the car was locked from the inside, a gun in his hand. In the US to identify the body Gordon comes to realise that his brother has in fact been murdered. What's more, it is soon obvious that his own life is in danger.
---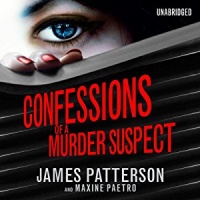 Confessions of a Murder Suspect written by James Patterson and Maxine Paetro performed by Emma Galvin on CD (Unabridged)£11.99
On the night Malcolm and Maud Angel are murdered, their daughter Tandy knows just three things: 1) She was one of the last people to see her parents alive. 2) The suspect list only includes Tandy and her three siblings. 3) She can't trust anyone--maybe not even herself.
---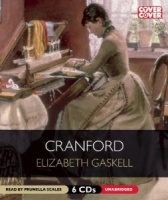 Cranford written by Elizabeth Gaskell performed by Prunella Scales on CD (Unabridged)£19.99
"I'll not listen to reason," she said, now in full possession of her voice, which had been rather choked with sobbing. "Reason always means what someone else has got to say."'
---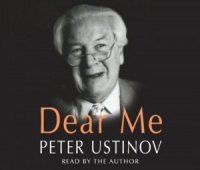 Dear Me written by Peter Ustinov performed by Peter Ustinov on CD (Abridged)£4.99 - £9.99
Sir Peter Ustinov's beautifully crafted autobiography is told with exquisite wit and insight. From his birth in April 1921, it spans his extraordinary career as actor, playwright, film star and director, confirming his early belief that he is 'irrevocably betrothed to laughter'.
---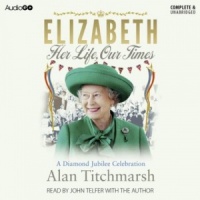 Elizabeth - Her Life, Our Times written by Alan Titchmarsh performed by Alan Titchmarsh and John Telfer on CD (Unabridged)£7.99 - £14.99
On 2 June 1953, 27-year-old Princess Elizabeth of York was crowned Queen, the eyes of the world upon her as she dedicated herself to her country.
---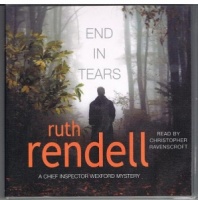 End in Tears written by Ruth Rendell performed by Christopher Ravenscroft on CD (Abridged)£5.99
A lump of concrete dropped deliberately from a little stone bridge kills the wrong person. The young woman in the car behind is spared. But only for a while...
New In November 2017 Part 1
(in alphabetical order)
A Fatal Inversion written by Ruth Rendell as Barbara Vine performed by William Gaminara on Cassette (Unabridged)£14.99

A Fatal Inversion - a classic thriller from the queen of crime Barbara Vine An absolute winner ... a gripping read from start to end' Daily Mail Brilliant. Vine has the kind of near-Victorian narrative drive ... that compels a reader to go on turning the pages' Sunday Times.

A Portrait of the Artist as a Young Man written by James Joyce performed by Jim Norton on CD (Unabridged)£22.99

This fictionalised portrait of Joyce's youth is one of the most vivid accounts of the growth from childhood to adulthood. Dublin at the turn of the century provides the backdrop as Stephen Dedalus moves from town and society, towards the irrevocable decision to leave.

Agnes Grey written by Anne Bronte performed by Rachel Bavidge on CD (Unabridged)£19.99

For all those captivated by the trials of Jane Eyre, Anne Brontës heroine Agnes Grey is the ideal counterpoint. Agnes Grey is widely considered to be the best record of the precarious position of the governess in Victorian society, and the insolence, neglect and dependence that the gentle ....

An Island Apart written by Lillian Beckwith performed by Vivien Heilbron on Cassette (Unabridged)£24.99

Set on the Hebridean island of Westisle, this story tells of Kirsty and how she adapts to life away from the Scottish suburbs. Newly married to islander Ruari MacDonald, she comes to thrive in her new surroundings. The only dark spot is the foreboding presence of her brother-in-law.

At The Existentialist Cafe written by Sarah Bakewell performed by Antonia Beamish on MP3 CD (Unabridged)£9.99

Named one of the Ten Best Books of 2016 by the New York Times, a spirited account of a major intellectual movement of the twentieth century and the revolutionary thinkers who came to shape it, by the best-selling author of How to Live Sarah Bakewell.

Celebrations at Thrush Green written by Mrs Dora Saint as Miss Read performed by Gwen Watford on Cassette (Unabridged)£14.99

A celebration causes trouble in the village of Thrush Green... A major, double celebration is planned in the Cotswold village of Thrush Green: the village school is in its centenary year; and exactly a hundred years ago, one of the village's most notable residents founded a mission school in Africa.

Children of Rhanna written by Christine Marion Fraser performed by Vivien Heilbron on Cassette (Unabridged)£24.99

Since childhood, Lorn, Lewis, Ruth and Rachel had been inseparable friends. But now they are grown-up and face a harsher world, and all the problems of love and loss for which their tranquil Hebridean childhood cannot prepare them.

Death is Now My Neighbour written by Colin Dexter performed by Terrence Hardiman on Cassette (Unabridged)£14.99

Colin Dexter's brain-teasing whodunit unravels a complex web of deceit and betrayal in the upper echelons of Oxford academia. At the centre of this web is the murder of a young woman, Rachel James, shot from close range through her kitchen window.

Francesco Petrarch - The Great Poets written by Francesco Petrarch performed by Anton Lesser on CD (Unabridged)£4.99 - £9.99

A Genius Performance by Anton Lesser! This 14th-century Italian poet was a model for many who followed him. His passionate sonnets to Laura became the epitome for love poetry. Over some 40 years he wrote 366 sonnets to Laura, whom he probably never even spoke to, and they remain ...

Good Calories, Bad Calories written by Gary Taubes performed by Mike Chamberlain on CD (Unabridged)£39.99

For decades we have been taught that fat is bad for us, carbohydrates better, and that the key to a healthy weight is eating less and exercising more. Yet despite this advice, we have seen unprecedented epidemics of obesity and diabetes.

Lady Chatterley's Lover written by D.H. Lawrence performed by Maxine Peake on CD (Unabridged)£24.99

Lady Chatterley's Lover, written in 1928, tells the story of a passionate love affair between an upper-class woman and her husband's gamekeeper, which was thought to be so shocking in its content and its straightforward use of explicit sexual terms, that it was not officially published until 1960.

Martin Chuzzlewit written by Charles Dickens performed by Sean Barrett and on CD (Unabridged)£59.99

Wealthy and old, Martin Chuzzlewit, Sr. is surrounded by greedy relatives hoping to obtain a portion of his estate upon his death. Of his two descendants, born and bred in the same heritage of selfishness, one, Martin Jr., has the good fortune to transform, while the other, Jonas, does not and receives a fatal penalty.

Miss Clare Remembers written by Mrs Dora Saint as Miss Read performed by Gwen Watford on Cassette (Unabridged)£24.99

On a bright summer's day, old Miss Clare, now retired from teaching, awaits the visit of her oldest friend, Emily Davis. In between, she recalls the events in their 70-year friendship and country life in England during that time.

On the Genealogy of Morals written by Friedrich Nietzsche performed by Duncan Steen on CD (Unabridged)£14.99 - £19.99

We are going back to our brain-food roots with this title. This brilliant work will make you think and do the world of good to all our brains! This is one of the most accessible of Nietzsche's works. It was published in 1887, a year after Beyond Good and Evil, and he intended it to be a continuation ...

One True Love written by Jessica Stirling performed by Kara Wilson on Cassette (Unabridged)£14.99

Susanne Thorne is an orphan of means, one reason why Bette Hollander carries the young English girl off to her home in far-away Scotland. Bette would be more than happy for Susanne to fall in love with her handsome, headstrong son Louis, for marriage to the little heiress would repay ....

That Old Ace in the Hole written by E. Annie Proulx performed by Tom Stechschulte on Cassette (Unabridged)£24.99

A brilliant novel from Pulitzer Prize-winning Annie Proulx, author of 'The Shipping News' and 'Brokeback Mountain'. 'That Old Ace in the Hole' is a richly textured story of one man's struggle to make good in the inhospitable ranch country of the Texas panhandle, told with razor-sharp wit ....

The Castle of Otranto written by Horace Walpole performed by Neville Jason on CD (Unabridged)£14.99

The Castle of Otranto is regarded as the first Gothic novel. The son of Manfred, Prince of Otranto, is mysteriously killed on his wedding day by a huge helmet. The event leads to a fast-paced story of jealous passion, intrigue, murder and supernatural phenomena unfolding ...

The Killing Doll written by Ruth Rendell performed by Ric Jerrom on Cassette (Unabridged)£9.99

In a shabby London suburb, sixteen-year-old Pup Yearman dabbles in magic. But for Pup's older sister Dolly, the magic is more than dabbling. Deformed by a facial birthmark, Dolly desperately wants to be cured and her obsession with Pup's magic sends her on a dangerous ....

The Lilac Bus written by Maeve Binchy performed by Kate Binchy on CD (Abridged)£6.99

Each Friday, Tom Fitzgerald drives the same people home from Dublin to spend the weekend in Rathdoon. Nancy, Dee, Kev and Celia - each has their own secret story, unknown to their fellow passengers. And of course Tom himself has his own reasons for returning home so regularly...

The Return of the Dancing Master written by Henning Mankell performed by Grover Gardner on MP3 CD (Unabridged)£19.99

Herbert Molin, a retired police officer, lives alone in a remote cottage in northern Sweden. Two things seem to consume him; his passion for the tango, and an obsession with the "demons" he believes to be pursuing him.

Wessex Tales written by Thomas Hardy performed by Neville Jason on CD (Unabridged)£29.99

Wessex Tales, a collection of short stories including The Three Strangers, The Withered Arm and The Distracted Preacher, deal with a number of timeless themes seen so often in Hardy's work, including marriage, class, revenge and disappointed love.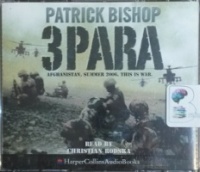 3 Para - Afghanistan, Summer 2006. This is War. written by Patrick Bishop performed by Christian Rodska on CD (Abridged)£9.99
Afghanistan, Summer 2006. This is war. Afghanistan in the summer of 2006. In blazing heat in remote outposts the 3 Para battlegroup is pitted against a stubborn enemy who keep on coming. Until now, the full story of what happened there has not been told. This is it.
---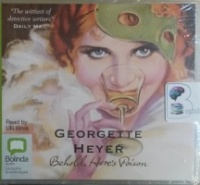 Behold, Here's Poison written by Georgette Heyer performed by Ulli Birve on CD (Unabridged)£39.99
It's no ordinary morning at the Poplars – the master is found dead in his bed, and it seems his high blood pressure was not the cause. When an autopsy reveals a sinister poison, it's up to the quietly resourceful Inspector Hannasyde to catch the murderer in time to spare the next victim.
---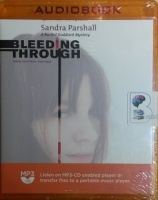 Bleeding Through - A Rachel Goddard Mystery written by Sandra Parshall performed by Tavia Gilbert on MP3 CD (Unabridged)£24.99
When veterinarian Rachel Goddard and Deputy Sheriff Tom Bridger take teenagers on an outing to clean up roadside trash in rural Mason County, Virginia, they make a grisly discovery: the plastic-wrapped body of a young woman. One teen peers at the face through the plastic and screams.
---
---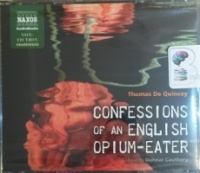 Confessions of an English Opium-Eater written by Thomas De Quincey performed by Gunnar Cauthery on CD (Unabridged)£19.99
Confessions of an English Opium-Eater, Thomas De Quincey's best-known work, is an account of his early life and opium addiction, in prose that is by turns witty, conversational, and nightmarish. The Confessions involve the listener in De Quincey's childhood and schooling, describing in detail his...
---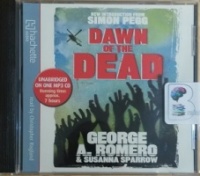 Dawn of the Dead written by George A. Romero and Susanna Sparrow performed by Christopher Ragland on MP3 CD (Unabridged)£4.99
When there is no more room in hell, the dead will walk the Earth. George A. Romero's iconic film and novel terrified generations. Now Dawn of the Dead is back to terrify once more. The world is being devastated by zombies. No one knows how far they have spread, or how to stop them.
---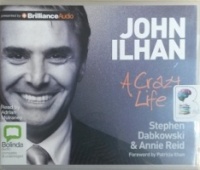 John Ilhan - A Crazy Life written by Stephen Dabkowski and Annie Reid performed by Adrian Mulraney on CD (Unabridged)£9.99
John Ilhan: A Crazy Life tells the fascinating story of John Ilhan - a working-class immigrant who overcame incredible odds to become one of the richest men in Australia. Founder of the phenomenally successful mobile telephone company Crazy John's, Ilhan tragically passed away in 2007 at the age of 42.
---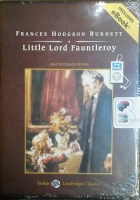 Little Lord Fauntleroy written by Frances Hodgson Burnett performed by Donada Peters on MP3 CD (Unabridged)£29.99
Young Cedric Errol lives in poverty in New York with his mother. When his father, who was disinherited for marrying an American, dies, Cedric is summoned to his grandfather's English estate. Although the old Earl has planned to transform the boy into a docile, traditional lord, it is Little Lord Fauntleroy...
---
---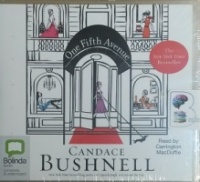 One Fifth Avenue written by Candace Bushnell performed by Carrington MacDuffie on CD (Unabridged)£24.99
One Fifth Avenue is THE building - the choicest, the hottest, with all the best people. Within its luxuriously thick walls the lives of New York City's elite play out. There is Schiffer Diamond, an over-forty actress who had given up making movies and moved to Europe, until the call to come home...
---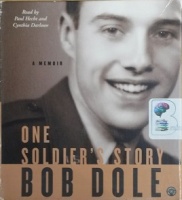 One Soldier's Story - A Memoir written by Bob Dole performed by Paul Hecht and Cynthia Darlowe on CD (Abridged)£4.99
Before he became one of America's most respected statesmen, Bob Dole was an average citizen serving heroically for his country. The bravery he showed after suffering near-fatal injuries in the final days of World War II is the stuff of legend. Now, for the first time in his own words, Dole tells the moving...
---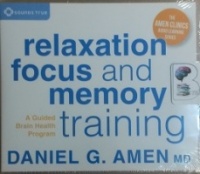 Relaxation Focus and Memory Training written by Daniel G. Amen MD performed by Daniel G. Amen MD on CD (Unabridged)£9.99
Research at the Amen Clinics verifies that the brain can heal itself at any stage of life - and that we can amplify the process through simple measures. With Relaxation, Focus, and Memory Training, Daniel Amen, MD, provides us with one of the most effective tools he uses with his own patients: a visualization..
---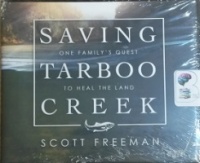 Saving Tarboo Creek - One Family's Quest to Heal the Land written by Scott Freeman performed by Mike Chamberlain on CD (Unabridged)£19.99
When the Freeman family decided to restore a damaged creek in Washington's Olympic Peninsula-to transform it from a drainage ditch into a stream that could again nurture salmon-they knew the task would be formidable and the rewards plentiful. In Saving Tarboo Creek, Scott Freeman artfully blends...
---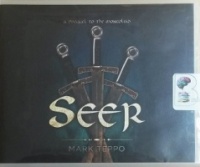 Seer - A Prequel to the Mongoliad written by Mark Teppo performed by Luke Daniels on CD (Unabridged)£9.99
When a merchant appears at the Catalonian chapter house of the Shield-Brethren, seeking to hire guards for his caravan, young Andreas is suspicious. Knights with his martial prowess are above protecting mere cargo wagons. Yet Andreas's wanderlust outweighs his concern, and soon the group...
---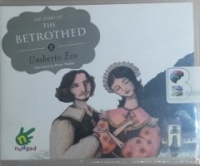 The Betrothed written by Umberto Eco performed by Peter Noble on CD (Unabridged)£9.99
Lorenzo and Lucia, both from peasant families, are planning their wedding. However, after meeting the villainous Don Rodrigo, the couple are forced to flee their village. Their dangerous journey in exile takes them through one of the most dramatic eras in Italian history, filled with war, famine, and plague.