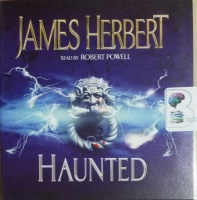 Haunted written by James Herbert performed by Robert Powell on CD (Abridged)£4.99
A ghostly twist. Three nights of terror at the house called Edbrook. Three nights in which David Ash, there to investigate a haunting, will be victim of horrifying games. Three nights in which he will face the blood-chilling enigma of his own past.
---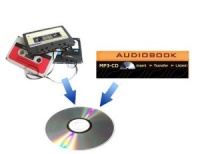 Large Fixed Price Audio Transfer Service£35.00
This is the fixed price £35.00 item to be used when ordering conversion of a 6-9 hour Audio Cassette or MP3 CD title.
---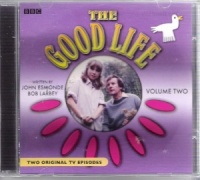 The Good Life written by John Esmonde and Bob Larbey performed by Richard Briers and Felicity Kendal on CD (Abridged)£3.99
Two episodes of the wonderful TV show!
---
---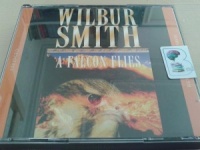 A Falcon Flies written by Wilbur Smith performed by Martin Jarvis on CD (Abridged)£4.99 - £8.99
A Falcon Flies is the first bestselling novel in Wilbur Smith's epic tale of Africa, The Ballantyne Novels. In search of a father they barely remember, Zouga and Dr Robyn Ballantyne board Mungo St John's magnificent clipper to speed them to Africa.
---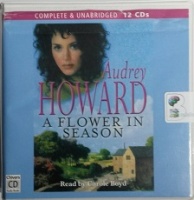 A Flower in Season written by Audrey Howard performed by Carole Boyd on CD (Unabridged)£14.99 - £24.99
Briony Marsden has led a hard life, forced to do the work of a grown man while enduring her drunkard father's taunts and blows. But when he goes too far one day, her fate becomes even worse as she makes her way alone in a heartless world.
---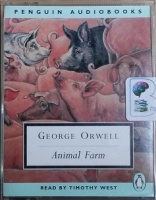 Animal Farm written by George Orwell performed by Timothy West on Cassette (Unabridged)£9.99
All animals are equal - but some are more equal than others' When the downtrodden animals of Manor Farm overthrow their master Mr Jones and take over the farm themselves, they imagine it is the beginning of a life of freedom and equality.
---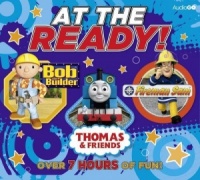 At The Ready! written by Various Childrens Authors performed by Various Famous Actors on CD (Abridged)£39.99
This box set contains over 7 hours of fun from Bob the Builder, Fireman Sam and Tomas the Tank Engine! This would make a brilliant gift that will last considerably longer than the New Year!
---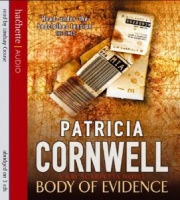 Body of Evidence written by Patricia Cornwell performed by Lindsay Crouse on CD (Abridged)£9.99
A reclusive writer is dead. And her final manuscript has disappeared ...Someone is stalking Beryl Madison.
---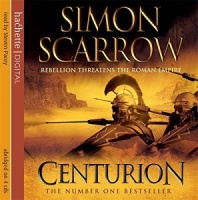 Centurion - Rebellion Threatens the Roman Empire written by Simon Scarrow performed by Steven Pacey on CD (Abridged)£17.99 - £18.99
In the first century AD the Roman Empire faces a new threat from its long-standing enemy Parthia. Parthia is vying with Rome for control of Palmyra an officially neutral kingdom.
---
---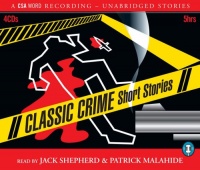 Classic Crime Short Stories written by Various Famous Crime Writers performed by Jack Shepherd and Patrick Malahide on CD (Unabridged)£4.99 - £9.99
Discover a world of heroes and villains, suspense and intrigue. This riveting and comprehensive collection brings together some of the best crime writing of all time.
---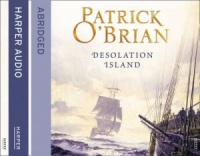 Desolation Island written by Patrick O'Brian performed by Robert Hardy on CD (Abridged)£8.99
A Genius Performance by Robert Hardy!
Commissioned to rescue Governor Bligh of Bounty fame, Captain Jack Aubrey and his friend and surgeon, Stephen Maturin, sail the Leopard to Australia with a hold full of convicts. Among them is a beautiful and dangerous spy — and a treacherous disease which decimates the crew.
---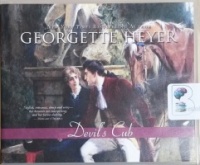 Devil's Cub written by Georgette Heyer performed by Michael Drew on CD (Unabridged)£24.99
The excesses of the young Marquis of Vidal are even wilder than his father's before him. Not for nothing is the reckless duellist and gamester called "the Devil's Cub". But when he is forced to leave the country, Mary Challoner discovers his fiendish plan to abduct her sister. Any only by daring to impersonate...
---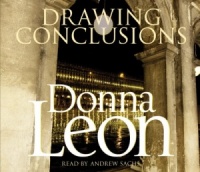 Drawing Conclusions written by Donna Leon performed by Andrew Sachs on CD (Abridged)£4.99 - £5.99
A Genius Performance by Andrew Sachs! When Anna Maria Giusti finds her elderly neighbour Constanza Altavilla dead, with blood on the floor near her head, she calls the police. Brunetti is called to the scene and it seems the woman has suffered a heart attack. Patta, the Vice-Questore, is eager to dismiss the case...
---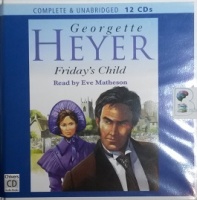 Friday's Child written by Georgette Heyer performed by Eve Matheson on CD (Unabridged)£29.99
This story of mistaken love is a romantic fiction set in the English Regency period. It centers on Lord Sheringham who has been rejected by the woman he loves but the woman who has secretly loved him since childhood is waiting.
New In November 2017 Part 1
(in alphabetical order)
A Fatal Inversion written by Ruth Rendell as Barbara Vine performed by William Gaminara on Cassette (Unabridged)£14.99

A Fatal Inversion - a classic thriller from the queen of crime Barbara Vine An absolute winner ... a gripping read from start to end' Daily Mail Brilliant. Vine has the kind of near-Victorian narrative drive ... that compels a reader to go on turning the pages' Sunday Times.

A Portrait of the Artist as a Young Man written by James Joyce performed by Jim Norton on CD (Unabridged)£22.99

This fictionalised portrait of Joyce's youth is one of the most vivid accounts of the growth from childhood to adulthood. Dublin at the turn of the century provides the backdrop as Stephen Dedalus moves from town and society, towards the irrevocable decision to leave.

Agnes Grey written by Anne Bronte performed by Rachel Bavidge on CD (Unabridged)£24.99 - £29.99

For all those captivated by the trials of Jane Eyre, Anne Brontës heroine Agnes Grey is the ideal counterpoint. Agnes Grey is widely considered to be the best record of the precarious position of the governess in Victorian society, and the insolence, neglect and dependence that the gentle ....

At The Existentialist Cafe written by Sarah Bakewell performed by Antonia Beamish on MP3 CD (Unabridged)£9.99

Named one of the Ten Best Books of 2016 by the New York Times, a spirited account of a major intellectual movement of the twentieth century and the revolutionary thinkers who came to shape it, by the best-selling author of How to Live Sarah Bakewell.

Celebrations at Thrush Green written by Mrs Dora Saint as Miss Read performed by Gwen Watford on Cassette (Unabridged)£14.99

A celebration causes trouble in the village of Thrush Green... A major, double celebration is planned in the Cotswold village of Thrush Green: the village school is in its centenary year; and exactly a hundred years ago, one of the village's most notable residents founded a mission school in Africa.

Children of Rhanna written by Christine Marion Fraser performed by Vivien Heilbron on Cassette (Unabridged)£24.99

Since childhood, Lorn, Lewis, Ruth and Rachel had been inseparable friends. But now they are grown-up and face a harsher world, and all the problems of love and loss for which their tranquil Hebridean childhood cannot prepare them.

Francesco Petrarch - The Great Poets written by Francesco Petrarch performed by Anton Lesser on CD (Unabridged)£4.99 - £9.99

A Genius Performance by Anton Lesser! This 14th-century Italian poet was a model for many who followed him. His passionate sonnets to Laura became the epitome for love poetry. Over some 40 years he wrote 366 sonnets to Laura, whom he probably never even spoke to, and they remain ... Naxos

Good Calories, Bad Calories written by Gary Taubes performed by Mike Chamberlain on CD (Unabridged)£39.99

For decades we have been taught that fat is bad for us, carbohydrates better, and that the key to a healthy weight is eating less and exercising more. Yet despite this advice, we have seen unprecedented epidemics of obesity and diabetes.

Lady Chatterley's Lover written by D.H. Lawrence performed by Maxine Peake on CD (Unabridged)£39.99

Lady Chatterley's Lover, written in 1928, tells the story of a passionate love affair between an upper-class woman and her husband's gamekeeper, which was thought to be so shocking in its content and its straightforward use of explicit sexual terms, that it was not officially published until 1960.

Martin Chuzzlewit written by Charles Dickens performed by Sean Barrett and on CD (Unabridged)£59.99

Wealthy and old, Martin Chuzzlewit, Sr. is surrounded by greedy relatives hoping to obtain a portion of his estate upon his death. Of his two descendants, born and bred in the same heritage of selfishness, one, Martin Jr., has the good fortune to transform, while the other, Jonas, does not and receives a fatal penalty. Naxos

Miss Clare Remembers written by Mrs Dora Saint as Miss Read performed by Gwen Watford on Cassette (Unabridged)£24.99

On a bright summer's day, old Miss Clare, now retired from teaching, awaits the visit of her oldest friend, Emily Davis. In between, she recalls the events in their 70-year friendship and country life in England during that time.

On the Genealogy of Morals written by Friedrich Nietzsche performed by Duncan Steen on CD (Unabridged)£14.99 - £19.99

We are going back to our brain-food roots with this title. This brilliant work will make you think and do the world of good to all our brains! This is one of the most accessible of Nietzsche's works. It was published in 1887, a year after Beyond Good and Evil, and he intended it to be a continuation ...

One True Love written by Jessica Stirling performed by Kara Wilson on Cassette (Unabridged)£14.99

Susanne Thorne is an orphan of means, one reason why Bette Hollander carries the young English girl off to her home in far-away Scotland. Bette would be more than happy for Susanne to fall in love with her handsome, headstrong son Louis, for marriage to the little heiress would repay ....

That Old Ace in the Hole written by E. Annie Proulx performed by Tom Stechschulte on Cassette (Unabridged)£24.99

A brilliant novel from Pulitzer Prize-winning Annie Proulx, author of 'The Shipping News' and 'Brokeback Mountain'. 'That Old Ace in the Hole' is a richly textured story of one man's struggle to make good in the inhospitable ranch country of the Texas panhandle, told with razor-sharp wit ....

The Castle of Otranto written by Horace Walpole performed by Neville Jason on CD (Unabridged)£14.99

The Castle of Otranto is regarded as the first Gothic novel. The son of Manfred, Prince of Otranto, is mysteriously killed on his wedding day by a huge helmet. The event leads to a fast-paced story of jealous passion, intrigue, murder and supernatural phenomena unfolding ...

The Killing Doll written by Ruth Rendell performed by Ric Jerrom on Cassette (Unabridged)£9.99

In a shabby London suburb, sixteen-year-old Pup Yearman dabbles in magic. But for Pup's older sister Dolly, the magic is more than dabbling. Deformed by a facial birthmark, Dolly desperately wants to be cured and her obsession with Pup's magic sends her on a dangerous ....

The Return of the Dancing Master written by Henning Mankell performed by Grover Gardner on MP3 CD (Unabridged)£19.99

Herbert Molin, a retired police officer, lives alone in a remote cottage in northern Sweden. Two things seem to consume him; his passion for the tango, and an obsession with the "demons" he believes to be pursuing him.

Wessex Tales written by Thomas Hardy performed by Neville Jason on CD (Unabridged)£29.99

Wessex Tales, a collection of short stories including The Three Strangers, The Withered Arm and The Distracted Preacher, deal with a number of timeless themes seen so often in Hardy's work, including marriage, class, revenge and disappointed love.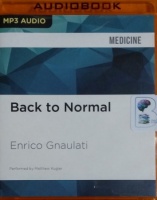 Back to Normal - The Overlooked, Ordinary Explanations for Kids ADHD, Bipolar, and Autistic-Like Behavior written by Enrico Gnaulati performed by Matthew Kugler on MP3 CD (Unabridged)£19.99
A veteran clinical psychologist exposes why doctors, teachers, and parents incorrectly diagnose healthy American children with serious psychiatric conditions. In recent years there has been an alarming rise in the number of American children and youth assigned a mental health diagnosis. Current data from the...
---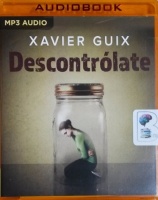 Descontrolate (Spanish) written by Xavier Guix performed by Enric Puig on MP3 CD (Unabridged)£9.99
Anticiparse, programar, vigilar, atar cabos, ordenar y no soltarse demasiado, no vaya a ser que se nos vea el plumero. Cualquier cosa con tal de tenerlo todo bajo control, una ilusión que a la larga se traduce en todo lo contrario: depresión, ansiedad, fobia al compromiso, hipocondría, obsesión. Vivimos con el ...
---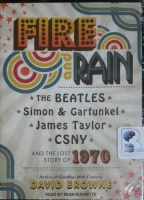 Fire and Rain - The Beatles, Simon and Garfunkel, James Taylor, CSNY and the Lost Story of 1970 written by David Browne performed by Sean Runnette on MP3 CD (Unabridged)£19.99
January 1970: the Beatles assemble one more time to put the finishing touches on Let It Be; Crosby, Stills, Nash & Young are wrapping up Déjà Vu; Simon and Garfunkel are unveiling Bridge Over Troubled Water; James Taylor is an upstart singer-songwriter who's just completed Sweet Baby James. Over the course ...
---
---
---
---
---
---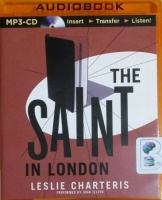 The Saint in London written by Leslie Charteris performed by John Telfer on MP3 CD (Unabridged)£9.99
Three more stories of Saintly adventure show Simon Templar interpreting the law to his own advantage. In The Simon Templar Foundation, a poisonous legacy from his enemy Rayt Marius gives him the opportunity to make a great deal of money - if he can survive equally great danger. The Higher Finance ...
---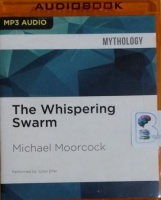 The Whispering Swarm written by Michael Moorcock performed by Julian Elfer on MP3 CD (Unabridged)£9.99
Almost anyone who has read or written science fiction or fantasy has been inspired by the work of Michael Moorcock. His literary flair and grand sense of adventure have been evident since his controversial first novel Behold the Man, from the stories and novels featuring his most famous character, Elric of...
---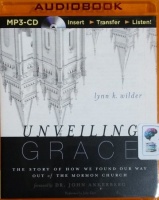 Unveiling Grace - The Story of How We Found Our Way Out of the Mormon Church written by Lynn K. Wilder performed by Julie Carr on MP3 CD (Unabridged)£9.99
From a rare insider's point of view, Unveiling Grace looks at how Latter-day Saints are 'wooing our country' with their religion, lifestyle, and culture. It is also a gripping story of how an entire family, deeply enmeshed in Mormonism, found their way out and what they can tell others about their lives as faithful Mormons.
---
---
---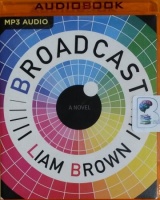 Broadcast written by Liam Brown performed by Oliver Thorne on MP3 CD (Unabridged)£9.99
Inception meets Black Mirror for the YouTube generation. The idea behind MindCast is simple. We insert a small chip into your skull and then every thought, every feeling, every memory is streamed live, 24 hours a day. Trust me - within a few months you'll be the most talked about person on the planet.
---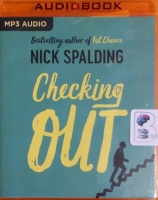 Checking Out written by Nick Spalding performed by Simon Mattacks on MP3 CD (Unabridged)£9.99
What do you do when the doctor says you could die at any moment? Well...after you've made a cup of tea, of course. Nathan James is young, successful and has the world at his feet. Unfortunately, he's also about to die - which ruins things somewhat. And now he's staring imminent death in the face, Nathan is...