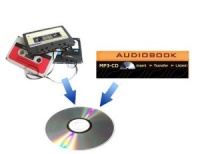 Large Fixed Price Audio Transfer Service£30.00
This is the fixed price £30.00 item to be used when ordering conversion of a 6-9 hour Audio Cassette or MP3 CD title.
---
---
---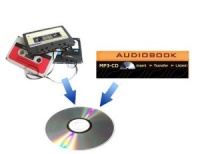 3 Hour Fixed Price Audio Transfer£10.00
This is the fixed price £10 item to be used when ordering conversion of a sub 3 hour Audio Cassette or MP3 CD title.
---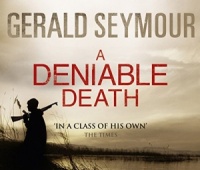 A Deniable Death written by Gerald Seymour performed by Rupert Degas on CD (Abridged)£7.99
C.R.O.P.: Covert Rural Observation Posts are places where men like Danny 'Badger' Baxter hide for endless, motionless hours, secretly recording criminal or terrorist activity. But now Badger has a bigger job than photographing dissident Republicans in muddy Ulster fields or Islamic extremists on rainswept Yorkshire moors.
---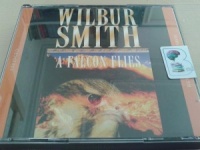 A Falcon Flies written by Wilbur Smith performed by Martin Jarvis on CD (Abridged)£4.99 - £8.99
A Falcon Flies is the first bestselling novel in Wilbur Smith's epic tale of Africa, The Ballantyne Novels. In search of a father they barely remember, Zouga and Dr Robyn Ballantyne board Mungo St John's magnificent clipper to speed them to Africa.
---
---
---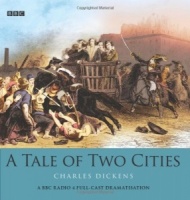 A Tale of Two Cities written by Charles Dickens performed by BBC Full Cast Dramatisation and Robert Lindsay on CD (Abridged)£19.99 - £29.99
Robert Lindsay stars in this BBC Radio 4 full-cast dramatisation of the classic novel by Charles Dickens.
---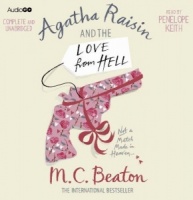 Agatha Raisin and the Love from Hell written by M.C. Beaton performed by Penelope Keith on CD (Unabridged)£14.99 - £24.99
A Genius performance by Penelope Keith!
No happily ever after for her! Recently married to neighbour James Lacey, Agatha quickly finds that love is not all it's cracked up to be - soon the newly-weds are living in separate cottages and accusing each other of infidelity.
---
---
---
---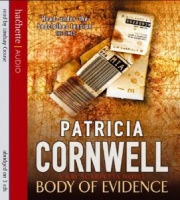 Body of Evidence written by Patricia Cornwell performed by Lindsay Crouse on CD (Abridged)£9.99
A reclusive writer is dead. And her final manuscript has disappeared ...Someone is stalking Beryl Madison.
---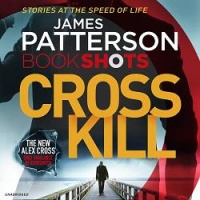 Bookshots Cross Kill written by James Patterson performed by Ruben Santiago Hudson on CD (Unabridged)£4.99
ALEX CROSS, I'm coming for you – even from the grave if I have to. Along Came a Spider killer Gary Soneji has been dead for over ten years. Alex Cross watched him die. But today, Cross saw him gun down his partner. Is Soneji alive? A ghost? Or something even more sinister?
---
New In November 2017 Part 1
(in alphabetical order)
A Fatal Inversion written by Ruth Rendell as Barbara Vine performed by William Gaminara on Cassette (Unabridged)£14.99

A Fatal Inversion - a classic thriller from the queen of crime Barbara Vine An absolute winner ... a gripping read from start to end' Daily Mail Brilliant. Vine has the kind of near-Victorian narrative drive ... that compels a reader to go on turning the pages' Sunday Times.

A Portrait of the Artist as a Young Man written by James Joyce performed by Jim Norton on CD (Unabridged)£22.99

This fictionalised portrait of Joyce's youth is one of the most vivid accounts of the growth from childhood to adulthood. Dublin at the turn of the century provides the backdrop as Stephen Dedalus moves from town and society, towards the irrevocable decision to leave.

Agnes Grey written by Anne Bronte performed by Rachel Bavidge on CD (Unabridged)£19.99

For all those captivated by the trials of Jane Eyre, Anne Brontës heroine Agnes Grey is the ideal counterpoint. Agnes Grey is widely considered to be the best record of the precarious position of the governess in Victorian society, and the insolence, neglect and dependence that the gentle ....

An Island Apart written by Lillian Beckwith performed by Vivien Heilbron on Cassette (Unabridged)£24.99

Set on the Hebridean island of Westisle, this story tells of Kirsty and how she adapts to life away from the Scottish suburbs. Newly married to islander Ruari MacDonald, she comes to thrive in her new surroundings. The only dark spot is the foreboding presence of her brother-in-law.

At The Existentialist Cafe written by Sarah Bakewell performed by Antonia Beamish on MP3 CD (Unabridged)£9.99

Named one of the Ten Best Books of 2016 by the New York Times, a spirited account of a major intellectual movement of the twentieth century and the revolutionary thinkers who came to shape it, by the best-selling author of How to Live Sarah Bakewell.

Celebrations at Thrush Green written by Mrs Dora Saint as Miss Read performed by Gwen Watford on Cassette (Unabridged)£14.99

A celebration causes trouble in the village of Thrush Green... A major, double celebration is planned in the Cotswold village of Thrush Green: the village school is in its centenary year; and exactly a hundred years ago, one of the village's most notable residents founded a mission school in Africa.

Children of Rhanna written by Christine Marion Fraser performed by Vivien Heilbron on Cassette (Unabridged)£24.99

Since childhood, Lorn, Lewis, Ruth and Rachel had been inseparable friends. But now they are grown-up and face a harsher world, and all the problems of love and loss for which their tranquil Hebridean childhood cannot prepare them.

Death is Now My Neighbour written by Colin Dexter performed by Terrence Hardiman on Cassette (Unabridged)£14.99

Colin Dexter's brain-teasing whodunit unravels a complex web of deceit and betrayal in the upper echelons of Oxford academia. At the centre of this web is the murder of a young woman, Rachel James, shot from close range through her kitchen window.

Francesco Petrarch - The Great Poets written by Francesco Petrarch performed by Anton Lesser on CD (Unabridged)£4.99 - £9.99

A Genius Performance by Anton Lesser! This 14th-century Italian poet was a model for many who followed him. His passionate sonnets to Laura became the epitome for love poetry. Over some 40 years he wrote 366 sonnets to Laura, whom he probably never even spoke to, and they remain ...

Good Calories, Bad Calories written by Gary Taubes performed by Mike Chamberlain on CD (Unabridged)£39.99 £35.99

For decades we have been taught that fat is bad for us, carbohydrates better, and that the key to a healthy weight is eating less and exercising more. Yet despite this advice, we have seen unprecedented epidemics of obesity and diabetes.

Lady Chatterley's Lover written by D.H. Lawrence performed by Maxine Peake on CD (Unabridged)£24.99

Lady Chatterley's Lover, written in 1928, tells the story of a passionate love affair between an upper-class woman and her husband's gamekeeper, which was thought to be so shocking in its content and its straightforward use of explicit sexual terms, that it was not officially published until 1960.

Martin Chuzzlewit written by Charles Dickens performed by Sean Barrett and on CD (Unabridged)£59.99

Wealthy and old, Martin Chuzzlewit, Sr. is surrounded by greedy relatives hoping to obtain a portion of his estate upon his death. Of his two descendants, born and bred in the same heritage of selfishness, one, Martin Jr., has the good fortune to transform, while the other, Jonas, does not and receives a fatal penalty.

Miss Clare Remembers written by Mrs Dora Saint as Miss Read performed by Gwen Watford on Cassette (Unabridged)£24.99

On a bright summer's day, old Miss Clare, now retired from teaching, awaits the visit of her oldest friend, Emily Davis. In between, she recalls the events in their 70-year friendship and country life in England during that time.

On the Genealogy of Morals written by Friedrich Nietzsche performed by Duncan Steen on CD (Unabridged)£14.99 - £19.99

We are going back to our brain-food roots with this title. This brilliant work will make you think and do the world of good to all our brains! This is one of the most accessible of Nietzsche's works. It was published in 1887, a year after Beyond Good and Evil, and he intended it to be a continuation ...

One True Love written by Jessica Stirling performed by Kara Wilson on Cassette (Unabridged)£14.99

Susanne Thorne is an orphan of means, one reason why Bette Hollander carries the young English girl off to her home in far-away Scotland. Bette would be more than happy for Susanne to fall in love with her handsome, headstrong son Louis, for marriage to the little heiress would repay ....

That Old Ace in the Hole written by E. Annie Proulx performed by Tom Stechschulte on Cassette (Unabridged)£24.99

A brilliant novel from Pulitzer Prize-winning Annie Proulx, author of 'The Shipping News' and 'Brokeback Mountain'. 'That Old Ace in the Hole' is a richly textured story of one man's struggle to make good in the inhospitable ranch country of the Texas panhandle, told with razor-sharp wit ....

The Castle of Otranto written by Horace Walpole performed by Neville Jason on CD (Unabridged)£14.99

The Castle of Otranto is regarded as the first Gothic novel. The son of Manfred, Prince of Otranto, is mysteriously killed on his wedding day by a huge helmet. The event leads to a fast-paced story of jealous passion, intrigue, murder and supernatural phenomena unfolding ...

The Killing Doll written by Ruth Rendell performed by Ric Jerrom on Cassette (Unabridged)£9.99

In a shabby London suburb, sixteen-year-old Pup Yearman dabbles in magic. But for Pup's older sister Dolly, the magic is more than dabbling. Deformed by a facial birthmark, Dolly desperately wants to be cured and her obsession with Pup's magic sends her on a dangerous ....

The Lilac Bus written by Maeve Binchy performed by Kate Binchy on CD (Abridged)£6.99

Each Friday, Tom Fitzgerald drives the same people home from Dublin to spend the weekend in Rathdoon. Nancy, Dee, Kev and Celia - each has their own secret story, unknown to their fellow passengers. And of course Tom himself has his own reasons for returning home so regularly...

The Return of the Dancing Master written by Henning Mankell performed by Grover Gardner on MP3 CD (Unabridged)£19.99

Herbert Molin, a retired police officer, lives alone in a remote cottage in northern Sweden. Two things seem to consume him; his passion for the tango, and an obsession with the "demons" he believes to be pursuing him.

Wessex Tales written by Thomas Hardy performed by Neville Jason on CD (Unabridged)£29.99

Wessex Tales, a collection of short stories including The Three Strangers, The Withered Arm and The Distracted Preacher, deal with a number of timeless themes seen so often in Hardy's work, including marriage, class, revenge and disappointed love.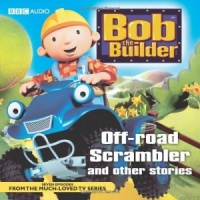 Bob the Builder - Off-Road Scrambler written by Bob the Builder Team performed by Bob the Builder Team on CD (Unabridged)£2.99
This title includes seven episodes from the hugely popular series featuring Bob the Builder, Roley, Lofty, Dizzy, Scoop, Muck and Spud - as seen on BBC TV.
---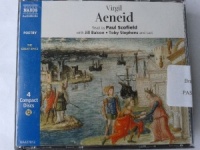 The Aeneid written by Virgil performed by Jill Balcon, Paul Scofield and Toby Stevens on CD (Abridged)£9.99
Virgil's Aeneid, one of the greatest Classical poems, tells the story of Aeneas, son of Priam, after the fall of Troy. His quest is to find the site "in the west" where he will found a new town prophesied to be the seat of a world empire - Rome.
---
The Island written by Victoria Hislop performed by Emilia Fox on CD (Abridged)£19.99
A Genius Performance by Emilia Fox!
On the brink of a life-changing decision, Alexis Fielding longs to find out about her mother's past. But Sofia has never spoken of it. All she admits to is growing up in a small Cretan village before moving to London. When Alexis decides to visit Crete, however, Sofia gives her daughter a letter to take to an old friend, and promises that through her she will learn more.
---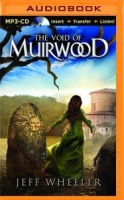 The Void of Muirwood written by Jeff Wheeler performed by Kate Rudd on MP3 CD (Unabridged)£11.99
When banished Princess Maia is captured by her father and threatened with execution, it appears that all is lost…until the people rise in rebellion against their king. Suddenly, the cast-aside royal finds herself crowned the first Queen of Comoros.
---
---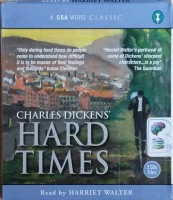 Hard Times written by Charles Dickens performed by Harriet Walter on CD (Abridged)£9.99
Set in the north of England during the 19th century, 'Hard Times' is the story of Thomas Gradgrind, a schoolmaster, who has strong and overbearing views on how his children, Louisa and Tom, should behave in order to become 'models in society'.
---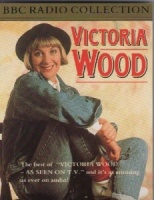 The Best of Victoria Wood - As Seen on TV written by Victoria Wood performed by Victoria Wood on Cassette (Abridged)£4.99
This wonderful collection of highlights from Victoria Wood's TV performances. Very funny and faboulously evocative of the 80's.
---
---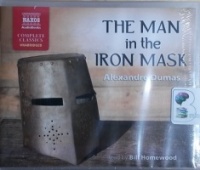 The Man in the Iron Mask written by Alexandre Dumas performed by Bill Homewood on CD (Unabridged)£39.99
Thirty years after their first adventures in The Three Musketeers, we find Athos, Porthos, Aramis, and D'Artagnan in very different situations. Athos has settled down at his own estate. Porthos married a rich widow, and is now a Baron. Aramis joined a monastery, and is now the Bishop of Vannes.
---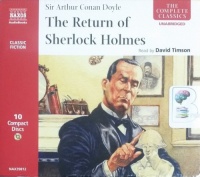 The Return of Sherlock Holmes written by Arthur Conan Doyle performed by David Timson on CD (Unabridged)£24.99
The 13 stories in this entertaining set chart the activities of the world's greatest private detective from his sudden re-appearance after his supposed death at the Reichenberg Falls. Faithful Dr Watson recounts the "Adventure of The Empty House", the "Adventure of the Dancing Men" and others...
---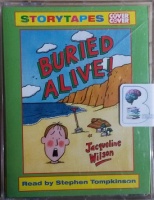 Buried Alive! written by Jacqueline Wilson performed by Stephen Tompkinson on Cassette (Unabridged)£4.99
Tim is thrilled when his parents allow his best friend, Biscuits, to come on holiday to Llanpistyll, Wales, with them. He and Biscuits are having an absolutely brilliant time eating ice cream, having picnics, and making sandcastles until a deadly, fiendish enemy in the form of the bully Prickle-Head...
---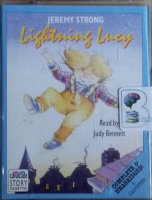 Lightning Lucy written by Jeremy Strong performed by Judy Bennett on Cassette (Unabridged)£4.99
Lucy King has extra special powers. She can fly through the air like a streak of lightning! She always seems to end up in the spotlight but as her fame grows she begins to wonder if it might be better to be a little more ordinary. Judy Bennett is best known for her role in "The Archers".
---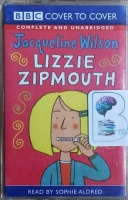 Lizzie Zipmouth written by Jacqueline Wilson performed by Sophie Aldred on Cassette (Unabridged)£4.99
Lizzie refuses to speak. She doesn't want to talk to Rory or Jake, her new stepbrothers, or Sam, their dad or even her mum. She's totally fed up at having to join a new family and nothing can coax her into speaking to them. Not football, not pizza, not a new bedroom.
---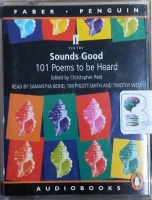 Sounds Good - 101 Poems to be Heard written by Various Famous Poets performed by Samantha Bond, Tim Pigott-Smith and Timothy West on Cassette (Abridged)£4.99
Christopher Reid has put together a wonderful collection of poetry, chosen specifically for the way the poem sounds. Citing T. S. Eliot, who described the process whereby the ear can understand a poem before the mind can grasp it, he illustrates just how this quality is achieved and what makes...
---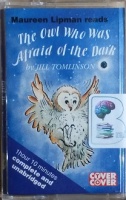 The Owl Who Was Afraid of the Dark written by Jill Tomlinson performed by Maureen Lipman on Cassette (Unabridged)£4.99
Plop is a fledgling barn owl, old enough to begin hunting for his own food, but afraid of the dark. His wise mother sends him to talk to a small boy, an old lady, a boy scout and others. Slowly he learns from them the joy of darkness.