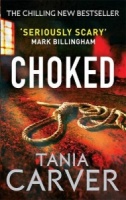 Choked written by Tania Carver performed by Martyn Waites on CD (Abridged)£3.99 - £6.99
'I have something you've lost,' the voice said. 'Your daughter.' He will threaten her. The honeymoon is over for newlywed criminologist Marina Esposito. Her house is in flames. Her cop husband is in a coma. Her baby daughter is missing. And then her phone rings . . .
---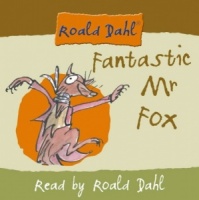 Fantastic Mr Fox written by Roald Dahl performed by Roald Dahl on CD (Unabridged)£3.99 - £4.99
New look for this backlist classic favourite, read by Roald Dahl, himself. Boggis, Bunce and Bean are just about the nastiest and meanest three farmers you could meet – and they hate Mr Fox!
---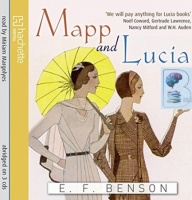 Mapp and Lucia written by E.F. Benson performed by Miriam Margolyes on CD (Abridged)£9.99 - £14.99
MAPP AND LUCIA is the centrepiece of E.F. Benson's series of Lucia novels - bringing together for the first time the eponymous middle-aged doyennes of polite 1930s society Miss Elizabeth Mapp and Emmeline Luca (Lucia to her friends).
---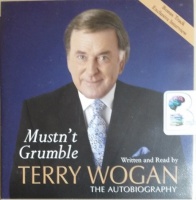 Mustn't Grumble written by Terry Wogan performed by Terry Wogan on CD (Abridged)£4.99
Written in a style familiar to his millions of listeners, rich with warmth and irony, MUSTN'T GRUMBLE is Terry's definitive autobiography. Not only does he introduce the reader to post-Emergency Ireland, his chain-smoking maiden aunts, his quick-witted mother and hard-working father
---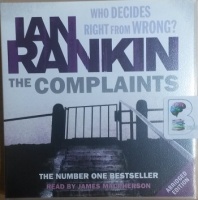 The Complaints written by Ian Rankin performed by James MacPherson on CD (Abridged)£4.99 - £14.99
Nobody likes The Complaints - they're the cops who investigate other cops. Complaints and Conduct Department, to give them their full title, but known colloquially as 'the Dark Side', or simply'The Complaints'. Malcolm Fox works for The Complaints.
---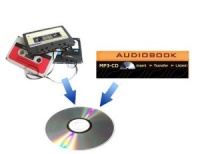 3 Hour Fixed Price Audio Transfer£15.00
This is the fixed price £15 item to be used when ordering conversion of a sub 3 hour Audio Cassette or MP3 CD title.
---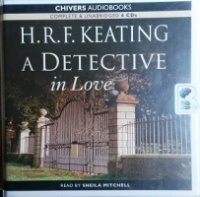 A Detective in Love written by H.R.F. Keating performed by Sheila Mitchell on CD (Unabridged)£9.99 - £29.99
DCI Harriet Martens is nicknamed the Hard Detective. But for Harriet, love proves more dangerous than any of her cases… Britain's number one tennis star, the beautiful Bubbles Xingara, has been murdered in the grounds of her luxurious house.
---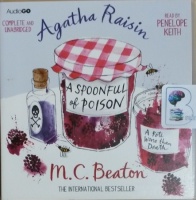 Agatha Raisin and A Spoonfull of Poison written by M.C. Beaton performed by Penelope Keith on CD (Unabridged)£19.99 - £29.99
A Genius performance by Penelope Keith! Cranky but lovable sleuth Agatha Raisin's detective agency has become so successful that she wants nothing more than to take quality time for rest and relaxation. But as soon as she begins closing the agency on weekends, she remembers that when she has plenty of ....
---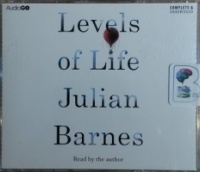 Levels of Life written by Julian Barnes performed by Julian Barnes on CD (Unabridged)£4.99 - £9.99
You put together two things that have not been put together before. And the world is changed
In Levels of Life Julian Barnes gives us Nadar, the pioneer balloonist and aerial photographer; he gives us Colonel Fred Burnaby, reluctant adorer of the extravagant Sarah Bernhardt; then, finally, he gives us the story of his own grief, unflinchingly observed.
---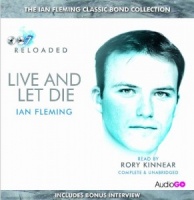 Live and Let Die written by Ian Fleming performed by Rory Kinnear on CD (Unabridged)£4.99 - £11.99
Beautiful, fortune-telling Solitaire is the prisoner (and tool) of Mr Big – master of fear, artist in crime and Voodoo Baron of Death.
---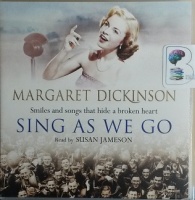 Sing As We Go written by Margaret Dickinson performed by Susan Jameson on CD (Abridged)£3.99 - £4.99
A rich and compelling wartime saga from the author of Wish Me Luck. Kathy Burton longs to escape the drudgery of her life as an unpaid labourer on her father's farm. With only the local church choir and the occasional dance at the village hall for amusement, she yearns for the bright lights.
---
---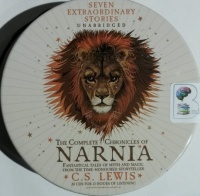 The Complete Chronicles of Narnia written by C.S. Lewis performed by Kenneth Branagh, Michael York, Lynn Redgrave and Derek Jacobi and Patrick Stewart on CD (Unabridged)£34.99
The Narnia Chronicles, first published in 1950, have been and remain some of the most enduringly popular children's books ever published. The best known, The Lion, the Witch and the Wardrobe, has been translated into 29 languages.
---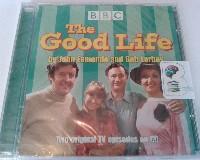 The Good Life written by John Esmonde and Bob Larbey performed by Richard Briers, Felicity Kendal, Penelope Keith and Paul Eddington on CD (Unabridged)£4.49 - £4.99
Richard Briers, Felicity Kendal, Penelope Keith and Paul Eddington star in 2 episodes from the classic BBC TV series. These 2 episodes are The Pagan Rite and The Guru of Surbiton.
---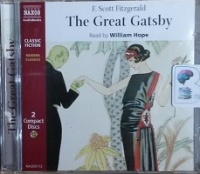 The Great Gatsby written by F. Scott Fitzgerald performed by William Hope on CD (Abridged)£3.99 - £4.99
Gatsby, famous for his prodigious wealth, glittering parties and murky background, harbors a poignant dream. As his dream is realized, the sordid underbelly of a society devoid of morality is realized as well.
---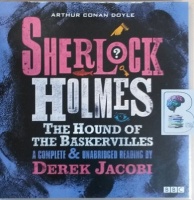 The Hound of the Baskervilles written by Arthur Conan Doyle performed by Derek Jacobi on CD (Unabridged)£19.99
When a country doctor comes to Sherlock Holmes with a far-fetched tale of a sudden death, a devil dog and an ancient curse, Holmes is sceptical. Could the demise of Sir Charles Baskerville really have been caused by the gigantic ghostly hound which is said to have haunted his family for generations?
---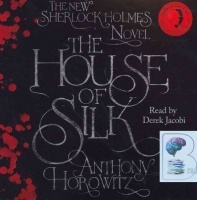 The House of Silk written by Anthony Horowitz performed by Derek Jacobi on CD (Unabridged)£4.99 - £19.99
A Genius Performance by Derek Jacobi! It is November 1890 and London is gripped by a merciless winter. Sherlock Holmes and Dr Watson are enjoying tea by the fire when an agitated gentleman arrives unannounced at 221b Baker Street.
---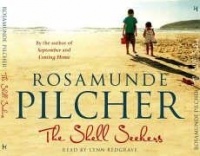 The Shell Seekers written by Rosamunde Pilcher performed by Lynn Redgrave on CD (Abridged)£14.99 - £24.99
Artist's daughter Penelope Keeling can look back on a full and varied life: a Bohemian childhood in London and Cornwall, an unhappy wartime marriage, and the one man she truly loved. She has brought up three children - and learned to accept them as they are.
---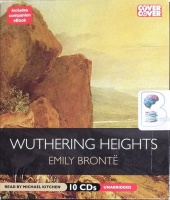 Wuthering Heights written by Emily Bronte performed by Michael Kitchen on CD (Unabridged)£24.99 - £29.99
Wuthering Heights is a wild, passionate story of the intense and almost demonic love between Catherine Earnshaw and Heathcliff, a foundling adopted by Catherine's father.
---
007 - James Bond Collection - Casino Royale, Live and Let Die, Moonraker and Diamonds are Forever written by Ian Fleming performed by Dan Stevens, Rory Kinnear, Bill Nighy and Damien Lewis on CD (Unabridged)£29.99
Narrated by big-name actors including Dan Stevens, Bill Nighy, Rory Kinnear and Damien Lewis, this audio collection contains the first four books in Ian Fleming's classic James Bond series. Featuring Casino Royale, Live and Let Die, Moonraker and Diamonds are Forever, these CDs (complete with original...
---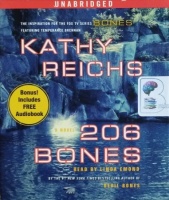 206 Bones written by Kathy Reichs performed by Linda Emond on CD (Unabridged)£14.99
Includes a Bonus MP3 CD of Kathy Reichs' DZj+ Dead The #1 New York Times bestselling author and producer of the Fox television hit, Bones, returns with a spectacular new Tempe Brennan novel. There are 206 bones in the human body. Forensic anthropologists know them intimately, can read in them stories of...
---
---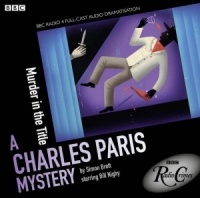 A Charles Paris Mystery - Murder in the Title written by Simon Brett performed by BBC Full Cast Dramatisation and Bill Nighy on CD (Unabridged)£14.99
This is a BBC Radio 4 adaptation of Simon Brett's comic crime novel, starring Bill Nighy as actor turned amateur sleuth Charles Paris.
Charles Paris is his own worst enemy, a louche lush who can resist anything except temptation - especially in the form of women and alcohol.
---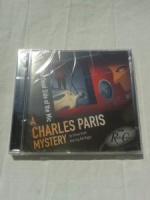 A Charles Paris Mystery - The Dead Side of the Mic written by Simon Brett performed by BBC Full Cast Dramatisation and Bill Nighy on CD (Unabridged)£14.99
Actor and reluctant sleuth Charles Paris is facing chaos on the domestic front.
He's lodging with his ex-wife Frances, and now their pregnant daughter has moved in as well.
---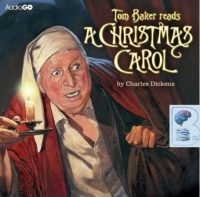 A Christmas Carol written by Charles Dickens performed by Tom Baker on CD (Unabridged)£19.99 - £24.99
A Christmas Carol has had an enduring influence on the way we think about the traditions of Christmas ever since it was first published in December 1843.
---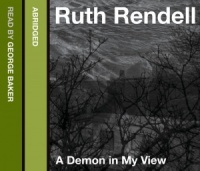 A Demon in My View written by Ruth Rendell performed by George Baker on CD (Abridged)£11.99 - £14.99
Her white face, beautiful, unmarked by any flaw of skin or feature, stared blankly back at him. He fancied that she had cringed, her slim body pressing further into the wall behind her. He didn't speak. He had never known how to talk to women.
We're currently listening to...
New In May 2019 Part 4
(in alphabetical order)
Alexanderplatz - Berlin written by Georg Diez performed by Christopher Lane on CD (Unabridged)£4.99

Alexanderplatz has long survived as the symbol of a city burdened by its ruinous past. In 2012, twenty-year-old Jonny K. was beaten to death on this infamous Berlin square - and Germany's first multicultural murder brought another shock to a country that's seen its share.

Atmospheric Disturbances written by Rivka Galchen performed by Malcolm Hillgartner on CD (Unabridged)£19.99

Convinced that his wife has disappeared and left behind a duplicate of herself who fools everyone else, Dr. Leo Liebenstein embarks on a quixotic journey to reclaim his lost love, aided by a deluded psychiatric patient and an enigmatic meteorologist.

Bonnie and Clyde - The Making of a Legend written by Karen Blumenthal performed by Gabra Zackman on CD (Unabridged)£24.99

Bonnie and Clyde may be the most notorious-and celebrated-outlaw couple America has ever known. This is the true story of how they got that way.Bonnie and Clyde-we've been on a first name basis with them for almost a hundred years. Immortalized in movies, songs, and pop culture references, they are...

Breakers written by Edward W. Robertson performed by Ray Chase on CD (Unabridged)£24.99

In New York, Walt Lawson is about to lose his girlfriend Vanessa. In Los Angeles, Raymond and Mia James are about to lose their house. Within days, none of it will matter. When Vanessa dies of the flu, Walt is devastated. But she isn't the last. The virus quickly kills billions, reducing New York to an open grave and...

broken written by Karen Slaughter performed by Natalie Ross on CD (Abridged)£5.99

When the body of a young woman is discovered deep beneath the icy waters of Lake Grant, a note left under a rock by the shore points to suicide. But within minutes, it becomes clear that this is no suicide. It's a brutal, cold-blooded murder.

Charles Dickens a Portrait in Letters written by Charles Dickens and David Timson performed by David Timson and Simon Callow on CD (Unabridged)£14.99 - £19.99

Charles Dickens was a prolific writer of letters throughout his life. There are extant more than 13,000 letters that he wrote to friends, family, fellow authors and actors as well as many letters written to people involved in good causes he espoused. In the hands of actor and writer Simon Callow, one of the most...

Deal Breakers - When to Work on a Relationship and When to Walk Away written by Dr. Bethany Marshall performed by Renee Raudman on CD (Unabridged)£19.99

Counsels women on how to discern between relationships that can and cannot be saved, making recommendations for addressing key points of contention between men and women in order to promote healthier interpersonal communications.

Drive - The Surprising Truth about What Motivates Us written by Daniel H. Pink performed by Daniel H. Pink on CD (Unabridged)£14.99

A book that will change how you think and transform how you live. Forget everything you thought you knew about how to motivate people - at work, at school, at home. It is wrong. As Daniel H. Pink explains in his paradigm-shattering book Drive, the secret to high performance and satisfaction in today's...

Each Journey Begins with a Single Step - The Taoist Book of Life written by Deng Ming-Dao performed by Lloyd James on CD (Unabridged)£19.99

This is a book of guidance for life's journey rooted in the wisdom of ancient China. Best-selling author Deng Ming-Dao provides key poetic lines that distill the essence of Taoism, organizing them in the form of a journey. The material here is from three sources: The Tao Te Ching, The Yijing, and 300 Tang Poems.

Earthsea and The Left Hand of Darkness written by Ursula Le Guin performed by BBC Radio Full Cast Drama Team on CD (Unabridged)£19.99

Ursula Le Guin's groundbreaking fantasy sagas form the basis of these two BBC Radio full-cast dramatisations. Earthsea' is based on the first three books in the 'Earthsea' cycle. It tells the stories of Ged and Tenar, inhabitants of a vast archipelago where magic is part of life. Young wizard Ged releases a terrible...

Evil in the 1st House - A Starlight Detective Agency Mystery written by Mitchell Scott Lewis performed by John Lescault on CD (Unabridged)£24.99

In his most personal case yet, astrologer/detective David Lowell is presented with a briefcase containing one million dollars in cash and the promise of another million upon success, by Dr. Ethan Williamson, to find his dying son's twin for a life-saving kidney transplant. A rare blood type has made a ...

Freedom - My Book of Firsts written by Jaycee Dugard performed by Jaycee Dugard on CD (Unabridged)£14.99

In the follow-up to her number-one best-selling memoir, A Stolen Life, Jaycee Dugard tells the story of her first experiences after years in captivity: the joys that accompanied her newfound freedom and the challenges of adjusting to life on her own. When Jaycee Dugard was 11 years old, she was abducted from...

Grand Canyon written by Jason Chin performed by Qarie Marshall on CD (Unabridged)£14.99

Rivers wind through the earth, cutting down and eroding the soil for millions of years, creating a cavity in the ground 277 miles long, 18 miles wide, and more than a mile deep known as the Grand Canyon. Home to an astonishing variety of plants and animals that have lived and evolved within its walls for millennia..

Great Britain's Great War written by Jeremy Paxman performed by Roy McMillan on CD (Unabridged)£9.99

We may think we know about it, but what was life really like for the British people during the First World War? The well-known images - the pointing finger of Lord Kitchener; a Tommy buried in the mud of the Western Front; the memorial poppies of remembrance day - all reinforce the idea that it was a pointless...

Great Expectations written by Charles Dickens performed by Tom Baker on CD (Abridged)£9.99

Great Expectations chronicles the progress of Pip from childhood through adulthood. As he moves from the marshes of Kent to London society, he encounters a variety of extraordinary characters: from Magwitch, the escaped convict, to Miss Havisham and her ward, the arrogant and beautiful Estella.

Haunted written by James Herbert performed by Robert Powell on CD (Abridged)£4.99

A ghostly twist. Three nights of terror at the house called Edbrook. Three nights in which David Ash, there to investigate a haunting, will be victim of horrifying games. Three nights in which he will face the blood-chilling enigma of his own past.

In Pieces written by Sally Field performed by Sally Field on CD (Unabridged)£34.99

In this intimate, haunting literary memoir and New York Times Notable Book of the year, an American icon tells her own story for the first time -- about a challenging and lonely childhood, the craft that helped her find her voice, and a powerful emotional legacy that shaped her journey as a daughter ...

Ingo written by Helen Dunmore performed by Niamh Cusack on CD (Abridged)£6.99

A spellbinding magical adventure. Master storyteller Helen Dunmore writes the story of Sapphire and her brother Conor, and their discovery of INGO, a powerful and exciting world under the sea. You'll find the mermaid of Zennor inside Zennor church. She fell in love with a human, but she was a Mer ...

Into The Wild written by Jon Krakauer performed by Philip Franklin on CD (Unabridged)£9.99 - £14.99

In April 1992 a young man from a well-to-do family hitchhiked to Alaska and walked alone into the wilderness north of Mt. McKinley. His name was Christopher Johnson McCandless. He had given $25,000 in savings to charity, abandoned his car and most of his possessions, burned all the cash in his...

Jango written by William Nicholson performed by Michael Page on CD (Unabridged)£19.99

Seeker, Morning Star and the Wild Man return in this mesmerising sequel to "Seeker". In "Jango", the friends discover that the mysterious warrior sect they had been so desperate to join is not quite what it appears from the outside. Disillusioned they leave to find their own way in the world. But now at least they..

Mightier Than The Sword - Book 5 of The Clifton Chronicles written by Jeffrey Archer performed by Alex Jennings on CD (Unabridged)£24.99

Mightier than the Sword opens with an IRA bomb exploding during the MV Buckingham's maiden voyage across the Atlantic - but how many passengers lose their lives?

O.M.D. - Change The World by Changing One Meal a Day written by Suzy Amis Cameron performed by Suzy Amis Cameron, Rebecca Amis and Dean Ornish MD on CD (Unabridged)£24.99

Change the world by changing one meal a day. Suzy Amis Cameron - environmental advocate, former actor, and mom of five - presents a clear-eyed and accessible guide for you to improve your health and shrink your personal carbon footprint simply by swapping one meat- and dairy-based meal for a ...

Smoke Signals - A Social History of Marijuana - Medical, Recreational and Scientific written by Martin A. Lee performed by Nick Podehl on CD (Unabridged)£29.99

"Hallelujah and glory be to Smoke Signals, Martin Lee's bodacious new book...Lee chronicles everything and everyone worth chronicling in the annals of marijuana" (High Times). This is the great American pot story, a dramatic social exploration of a plant that sits at the nexus of political, legal, medical...

Someone Like You written by Roald Dahl performed by Richard E. Grant, Juliet Stevenson, Stephen Mangan and Richard Griffiths on CD (Unabridged)£24.99 - £29.99

Penguin Audiobooks presents a brand new recording of Someone Like You, Roald Dahl's first collection of his world famous dark and sinister adult stories, brought to life by an all-star cast including Julian Rhind-Tutt, Stephen Mangan, Tamsin Greig, Derek Jacobi, Richard Griffiths, Will Self, Jessica Hynes ....

Spontaneous Happiness - A New Path to Emotional Well-Being written by Andrew Weil MD performed by Andrew Weil MD on CD (Unabridged)£9.99

Everyone wants to be happy. But what does that really mean? Increasingly, scientific evidence shows us that true satisfaction and well-being come only from within. Dr. Andrew Weil has proven that the best way to maintain optimum physical health is to draw on both conventional and alternative medicine.

Steering Through It - Navigating Life-Treatening Illness... Acceptance, Survival and Healing written by Lynn McLaughlin performed by Marnye Young on CD (Unabridged)£19.99

A life-threatening illness crushes the world around you and around those you love. How do we cope with diagnosis physically, emotionally, and spiritually? How do we move on? What are the most helpful ways to support others in crisis? In the end, what does it all mean? The author shares her most personal...

The Diary of a Young Girl - The Definitive Edition written by Anne Frank performed by Helena Bonham Carter on Cassette (Unabridged)£14.99

This diary from the Dutch girl who hid from the Nazis during World War II, offers insights into a life typical of any teenager. It reveals her curiosity about her emerging sexuality, the conflicts with her mother, her passion for Peter, a boy whose family hid with hers, and her acute portraits of her ...

The Infinities written by John Banville performed by Julian Rhind-Tutt on CD (Unabridged)£9.99

The dazzling new novel from the Man Booker Prize-winning author of The Sea Old Adam Godley's time on earth is drawing to an end, and as his wife and children gather at the family home, little do they realize that they are not the only ones who have come to observe the spectacle. The mischievous Greek...

The Perfect Assassin written by Ward Larsen performed by Amy McFadden on CD (Unabridged)£14.99

The Atlantic: A young woman sailing solo across the Atlantic makes an incredible discovery - a man narrowly clinging to life in the open ocean. But the desperate survivor is more than he appears. He is a Kidon - an Israeli assassin - who forcibly commandeers her boat with a new destination in mind: England.

The Winter Sea written by Di Morrissey performed by Kate Hood on CD (Unabridged)£14.99

Escaping an unhappy marriage and an unsatisfactory job, Cassie Holloway moves to the little NSW coastal town of Whitby Point. Here she meets the Aquino family, whose fishing business was founded by their ancestor, Giuseppe, an immigrant Italian, some ninety years before.Life for Cassie on the south west...

The Women's Book of Courage - Meditations for Empowerment and Peace of Mind written by Sue Patton Thoele performed by Sandra Burr on CD (Unabridged)£19.99

The Woman's Book of Courage is a little audiobook with a big message - we can take charge of our lives, stop trying to please all of the (other) people all of the time, and live happily with ourselves and others right now. Since it was first published, this book has touched the lives of many thousands of women.

This is Just My Face - Try Not to Stare written by Gabourey Sidibe performed by Gabourey Sidibe on CD (Unabridged)£14.99

The Oscar-nominated Precious star and Empire actress delivers a much-awaited memoir which is wise, complex, smart and funny. This Is Just My Face is the whirlwind tour of Gabourey Sidibe's life so far. In it, we meet her polygamous father, her gifted mother who fed the family by busking on the subway, and...

Through a Glass Brightly written by David P. Barash performed by Charles Constant on CD (Unabridged)£24.99

In Through a Glass Brightly, noted scientist David P. Barash explores the process by which science has, throughout time, cut humanity "down to size," and how humanity has responded. A good paradigm is a tough thing to lose, especially when its replacement leaves us feeling more vulnerable and less special.

Who We Were Before written by Leah Mercer performed by Simon Mattacks and Henrietta Meire on CD (Unabridged)£14.99

Zoe knows that it wasn't really her fault. Of course it wasn't. But if she'd just grasped harder, run faster, lunged quicker, she might have saved him. And Edward doesn't really blame her, though his bitter words at the time still haunt her, and he can no more take them back than she can halt the car that killed...

Write Better Right Now - The Reluctant Writer's Guide to Confident Communication and Self-Assured Style written by Mary-Kate Mackey performed by Tanya Eby on CD (Unabridged)£9.99

In almost any career, you must know how to write—even if it's not part of your job description. But if you are a reluctant writer, producing even the simplest memo may be a struggle. Write Better Right Now is the springboard to get you ahead in any job, passion project, or situation that requires writing skills.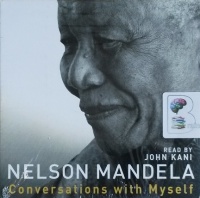 Conversations with Myself written by Nelson Mandela performed by John Kani on CD (Unabridged)£19.99
An unprecedented personal portrait of one of the great leaders of our time, in his own words. Nelson Mandela is one of the most inspiring and iconic figures of our age. Now, after a lifetime of taking pen to paper to record thoughts and events, hardships and victories, he has opened his personal archive, which...
---
---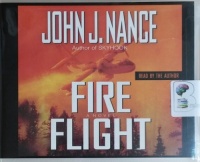 Fire Flight written by John J. Nance performed by John J. Nance on CD (Unabridged)£19.99
A pair of ferocious forest fires rages out of control, threatening to destroy two American national parks and incinerate thousands of homes and park buildings. As the desperate battle to squelch the global warming-induced fires before they "blow up" reaches a fever-pitch, a mysterious string of violent...
---
---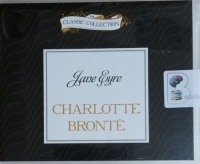 Jane Eyre written by Charlotte Bronte performed by Susan Ericksen on CD (Unabridged)£39.99
Stevie Davies describes Jane Eyre as an "influential feminist text" because of its in depth exploration of a strong female character's feelings. Primarily of the bildungsroman genre, Jane Eyre follows the emotions and experiences of eponymous Jane Eyre, her growth to adulthood, and her love for Mr. Rochester...
---
---
---
---
---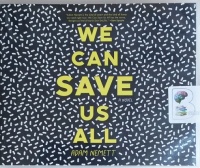 We Can Save Us All written by Adam Nemett performed by Adam Nemett on CD (Unabridged)£29.99
Welcome to The Egg, an off-campus geodesic dome where David Fuffman and his crew of alienated Princeton students train for what might be the end of days: America is in a perpetual state of war, climate disasters create a global state of emergency, and scientists believe time itself may be collapsing.
---
---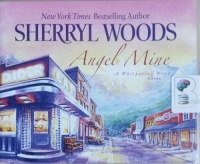 Angel Mine written by Sherryl Woods performed by Christina Traister on CD (Unabridged)£19.99
Heather Reed thought she was making the right choice when she decided to raise her daughter, Angel, on her own. But three years later, Heather realizes she needs help. Her career as an actress is faltering, and Angel's more than she can handle alone. It's time to track down Angel's father the only problem is...
---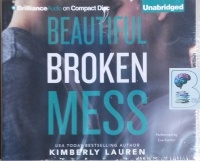 Beautiful Broken Mess written by Kimberly Lauren performed by Eva Kantor on CD (Unabridged)£14.99
Jace Riley and Audrey Mills had a tender and irresistibly passionate romance…until Audrey shattered his heart. Years later, she still can't stop thinking about him. They shared kisses that she'll never forget, and one brief, explosive encounter that she wishes she could. But no boy could rescue Audrey from her...
---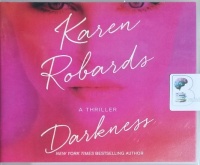 Darkness written by Karen Robards performed by Brittany Pressley on CD (Unabridged)£14.99
New York Times bestselling author Karen Robards continues her penchant for "fantastic storytelling" (RT Book Reviews) with this next heart-pumping romantic suspense novel, the tale of a brilliant ornithologist trapped on the remote Attu Island in Alaska, fighting for her life - and that of a handsome...
---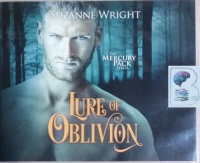 Lure of Oblivion - The Mercury Pack Series written by Suzanne Wright performed by Jill Redfield on CD (Unabridged)£19.99
Gwen Miller may be a human, but she has no problem taking a stand against her own kind. She's going to testify against the teenage boy she saw viciously assault a lone shifter female—and no amount of pressure from the boy's wealthy family will make her back down. But when the harassment turns violent...
---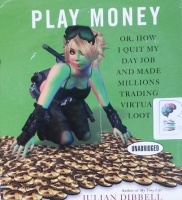 Play Money - Or, How I Quit My Day Job and Made Millions Trading Virtual Loot written by Julian Dibbell performed by Grover Gardner on CD (Unabridged)£19.99
Play Money explores a remarkable new phenomenon that's just beginning to enter public consciousness: MMPORGs, or Massively MultiPlayer Online Role-Playing Games, in which hundreds of thousands of players operate fantasy characters in virtual environments the size of continents. With city-sized...
---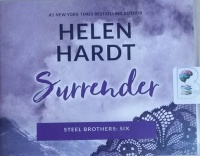 Surrender written by Helen Hardt performed by Teri Clark Linden, Alexander Cendese and Aiden Snow on CD (Unabridged)£14.99
Jonah Steel has fallen in love with Melanie Carmichael but refuses to make a commitment until he has solved the mystery of his family's past. A new threat has surfaced, and he needs to eliminate it. Melanie loves Jonah but has yet to surrender completely to his needs. Still, she wants a promise that he can't yet...
---
Taking it All written by Maya Banks performed by Alix Dale on CD (Unabridged)£24.99
The new blazing hot trilogy by the author of the #1 New York Times bestselling phenomenon The Breathless Trilogy In her sensational Breathless Trilogy, New York Times bestselling author Maya Banks tested the boundaries of desire. In her new trilogy, there's only one thing left to do: Cross them. And for a ...
---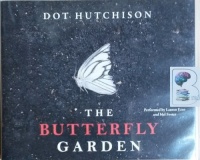 The Butterfly Garden written by Dot Hutchison performed by Lauren Ezzo and Mel Foster on CD (Unabridged)£24.99
Near an isolated mansion lies a beautiful garden. In this garden grow luscious flowers, shady trees…and a collection of precious "butterflies"—young women who have been kidnapped and intricately tattooed to resemble their namesakes. Overseeing it all is the Gardener, a brutal, twisted man obsessed with...
---
---
---
---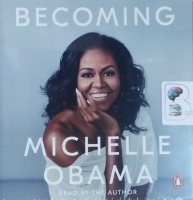 Becoming written by Michelle Obama performed by Michelle Obama on CD (Unabridged)£29.99
Winner of the Grammy's Best Spoken Word Album 2020. Winner of the 2020 Audie Award for Autobiography/Memoir. An intimate, powerful, and inspiring memoir by the former First Lady of the United States. In a life filled with meaning and accomplishment, Michelle Obama has emerged as one of the most...
---
---
---