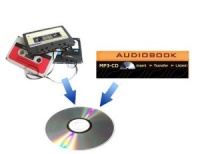 3 Hour Fixed Price Audio Transfer for Customers Own Tapes£25.00
This is the fixed price £25.00 item to be used by Customers when ordering conversion of their own sub 3 hour Audio Cassette or MP3 CD title.
---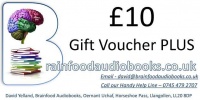 Gift Voucher PLUS 10£10.00
Welcome to the New Brainfood Audiobooks Gift Voucher PLUS! This is a Gift Voucher with a difference.
---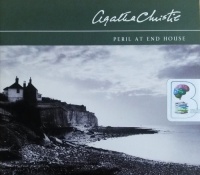 Peril at End House written by Agatha Christie performed by Hugh Fraser on CD (Abridged)£3.99 - £4.99
Nick Buckley was an unusual name for a pretty young woman. But then she had led an unusual life. First, on a treacherous Cornish hillside, the brakes on her car failed. Then, on a coastal path, a falling boulder missed her by inches. Later, an oil painting fell and almost crushed her in bed.
---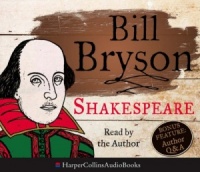 Shakespeare written by Bill Bryson performed by Bill Bryson on CD (Unabridged)£6.99 - £7.99
This short biography of William Shakespeare by world famous writer Bill Bryson brims with the authorís inimitable wit and intelligence.
---
---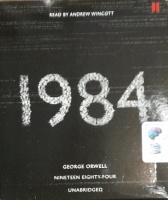 1984 written by George Orwell performed by Andrew Wincott on CD (Unabridged)£19.99
BIG BROTHER IS WATCHING YOU . . . 1984 is the year in which it happens. The world is divided into three superstates. In Oceania, the Party's power is absolute. Every action, word, gesture and thought is monitored under the watchful eye of Big Brother and the Thought Police. In the Ministry of Truth...
---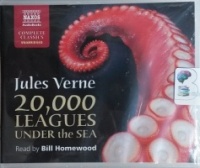 20,000 Leagues Under the Sea written by Jules Verne performed by Bill Homewood on CD (Unabridged)£39.99
The most exciting underwater adventure ever! In 1866, a mysterious giant whale savagely attacks shipping in international seas. A famous French marine biologist, Pierre Aronnax, joins the hunt to track down and incapacitate the creature. With him are his loyal servant Conseil and the redoubtable ...
---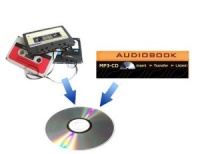 3 Hour Fixed Price Audio Transfer£15.00
This is the fixed price £15 item to be used when ordering conversion of a sub 3 hour Audio Cassette or MP3 CD title.
---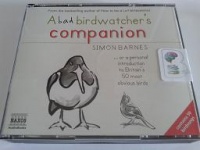 A Bad Birdwatcher's Companion written by Simon Barnes performed by SImon Barnes on CD (Abridged)£9.99
Simon Barnes is one of Britain's leading bird writers and humorists. His weekly column in The Times, his essays for the RSPB magazine and his two books on bad bird-watching have made him one of the characters of the bird world.
---
---
---
---
---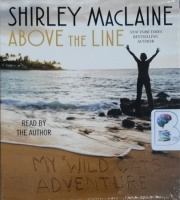 Above the Line - My Wild Oats Adventure written by Shirley MacLaine performed by Shirley MacLaine on CD (Unabridged)£24.99
Read by New York Times best-selling author and Academy Award winner Shirley MacLaine, a funny, fierce, imaginative memoir chronicling her remarkable experiences filming Wild Oats in the Canary Islands and the extraordinary memories her time there brought forth of a past life on the lost continent...
---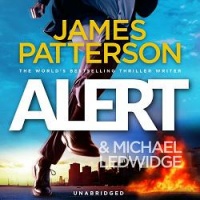 Alert written by James Patterson and Michael Ledwidge performed by Danny Mastrogiorgio and Henry Leyva on CD (Unabridged)£6.99
Every New Yorker's worst nightmare is about to become a reality. New York has seen more than its fair share of horrific attacks, but the city is about to be shaken in a way it never has before. After two devastating catastrophes in quick succession, everyone is on edge.
---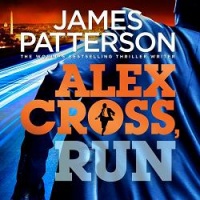 Alex Cross, Run written by James Patterson performed by Michael Boatman on CD (Abridged)£4.99
Detective Alex Cross arrests renowned plastic surgeon Elijah Creem for sleeping with teenage girls. Now, his life ruined, Creem is out of jail, and he's made sure that no one will recognize him - by giving himself a new face. A young woman is found hanging from a sixth-floor window, and Alex is called to the scene.
---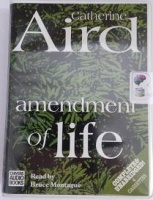 Amendment of Life written by Catherine Aird performed by Bruce Montague on Cassette (Unabridged)£13.99
The new Detective Inspector Sloan mystery from the mistress of cosy English crime Tidying up the famous yew hedge maze at Aumerle Court was never Peter Carter's favourite job.
---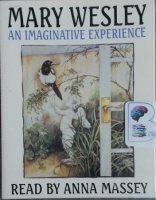 An Imaginative Experience written by Mary Wesley performed by Anna Massey on Cassette (Abridged)£4.99
A traveller on an InterCity train returning to London smells the burn of the breaks as it hisses to a stop in the middle of the countryside. He sees a white-faced woman leap from the train and race to the aid of a sheep stranded on its back, unable to rise, in a field. Righting it, she turns, and he sees her face is full of...
---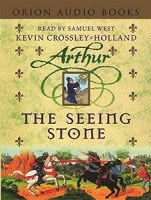 Arthur - The Seeing Stone written by Kevin Crossley-Holland performed by Samuel West on Cassette (Abridged)£4.99
The year is 1199, the place the Welsh Marches. Young Arthur de Caldicot is given a shining stone in which his legendary namesake is revealed. In 100 short chapters that brilliantly evoke life in a medieval manor, stories of the boy King Arthur ....
---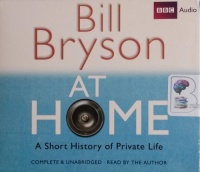 At Home - A Short History of Private Life written by Bill Bryson performed by Bill Bryson on CD (Unabridged)£19.99
Here is Bill Bryson's entertaining and illuminating book about the history of the way we live - complete, unabridged and read by the author. Bill Bryson was struck one day by the thought that we devote more time to studying the battles and wars of history than to considering what history really consists of...
---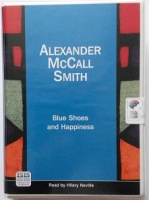 Blue Shoes and Happiness written by Alexander McCall Smith performed by Hilary Neville on Cassette (Unabridged)£14.99
Now that she is finally and happily married to her long-term suitor Mr J.L.B. Matekoni, Mma Ramotswe of the No. 1 Ladies Detective Agency of Botswana might have expected life to grow more sedate. But the many problems that lead customers to Mma Ramotswe's door seem, if anything, to have multiplied .....
---
---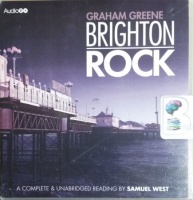 Brighton Rock written by Graham Greene performed by Samuel West on CD (Unabridged)£24.99 - £34.99
A truely Genius Performance by Samuel West!
His reading of this book makes it come alive in a way none of us have ever heard before - a Must Listen if ever we heard one!
A gang war is raging through the dark underworld of Brighton. Untouched by human feeling, Pinkie is isolated, a figure of pure evil. Believing he can escape retribution, he is unprepared for the courageous, life-embracing Ida Arnold, who is determined to avenge Hale's death.
---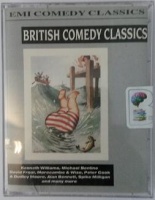 British Comedy Classics written by EMI Comedy Classics performed by Kenneth Williams, Michael Bentine, David Frost and Alan Bennett on Cassette (Abridged)£4.99
many of the artists in this recording started in radio, but many graduated to it from variety and the Music Halls. Some, like the "Beyond the Fringe" team grew from University origins and the stage being part of a lineage that was later to produce "The Goodies" and "Monty Python's Flying Circus".
---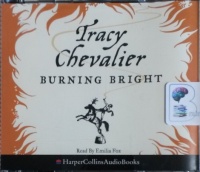 Burning Bright written by Tracy Chevalier performed by Emilia Fox on CD (Abridged)£6.99
The wonderful new novel from the much loved author of Girl with a Pearl Earring and Falling Angels. Flames and funerals, circus feats and seduction, neighbours and nakedness: Tracy Chevalier's new novel 'Burning Bright' sparkles with drama. London 1792. The Kellaways move from familiar rural Dorset ...
---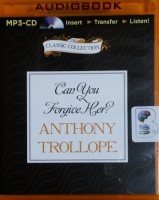 Can You Forgive Her? written by Anthony Trollope performed by Timothy West on MP3 CD (Unabridged)£24.99
* This item is located in my US (New York) warehouse so there will be a 5-7 day delay in dispatch* Can You Forgive Her? is the first of the six in the Palliser series. Trollope inextricably binds together the issues of parliamentary election and marriage, of politics and privacy. The values and aspirations of the...
We recently listened to...
We're currently listening to...
New In May 2019 Part 4
(in alphabetical order)
Alexanderplatz - Berlin written by Georg Diez performed by Christopher Lane on CD (Unabridged)£4.99

Alexanderplatz has long survived as the symbol of a city burdened by its ruinous past. In 2012, twenty-year-old Jonny K. was beaten to death on this infamous Berlin square - and Germany's first multicultural murder brought another shock to a country that's seen its share.

Atmospheric Disturbances written by Rivka Galchen performed by Malcolm Hillgartner on CD (Unabridged)£19.99

Convinced that his wife has disappeared and left behind a duplicate of herself who fools everyone else, Dr. Leo Liebenstein embarks on a quixotic journey to reclaim his lost love, aided by a deluded psychiatric patient and an enigmatic meteorologist.

Bonnie and Clyde - The Making of a Legend written by Karen Blumenthal performed by Gabra Zackman on CD (Unabridged)£24.99

Bonnie and Clyde may be the most notorious-and celebrated-outlaw couple America has ever known. This is the true story of how they got that way.Bonnie and Clyde-we've been on a first name basis with them for almost a hundred years. Immortalized in movies, songs, and pop culture references, they are...

Breakers written by Edward W. Robertson performed by Ray Chase on CD (Unabridged)£24.99

In New York, Walt Lawson is about to lose his girlfriend Vanessa. In Los Angeles, Raymond and Mia James are about to lose their house. Within days, none of it will matter. When Vanessa dies of the flu, Walt is devastated. But she isn't the last. The virus quickly kills billions, reducing New York to an open grave and...

broken written by Karen Slaughter performed by Natalie Ross on CD (Abridged)£5.99

When the body of a young woman is discovered deep beneath the icy waters of Lake Grant, a note left under a rock by the shore points to suicide. But within minutes, it becomes clear that this is no suicide. It's a brutal, cold-blooded murder.

Charles Dickens a Portrait in Letters written by Charles Dickens and David Timson performed by David Timson and Simon Callow on CD (Unabridged)£14.99 - £19.99

Charles Dickens was a prolific writer of letters throughout his life. There are extant more than 13,000 letters that he wrote to friends, family, fellow authors and actors as well as many letters written to people involved in good causes he espoused. In the hands of actor and writer Simon Callow, one of the most...

Deal Breakers - When to Work on a Relationship and When to Walk Away written by Dr. Bethany Marshall performed by Renee Raudman on CD (Unabridged)£19.99

Counsels women on how to discern between relationships that can and cannot be saved, making recommendations for addressing key points of contention between men and women in order to promote healthier interpersonal communications.

Drive - The Surprising Truth about What Motivates Us written by Daniel H. Pink performed by Daniel H. Pink on CD (Unabridged)£14.99

A book that will change how you think and transform how you live. Forget everything you thought you knew about how to motivate people - at work, at school, at home. It is wrong. As Daniel H. Pink explains in his paradigm-shattering book Drive, the secret to high performance and satisfaction in today's...

Each Journey Begins with a Single Step - The Taoist Book of Life written by Deng Ming-Dao performed by Lloyd James on CD (Unabridged)£19.99

This is a book of guidance for life's journey rooted in the wisdom of ancient China. Best-selling author Deng Ming-Dao provides key poetic lines that distill the essence of Taoism, organizing them in the form of a journey. The material here is from three sources: The Tao Te Ching, The Yijing, and 300 Tang Poems.

Earthsea and The Left Hand of Darkness written by Ursula Le Guin performed by BBC Radio Full Cast Drama Team on CD (Unabridged)£19.99

Ursula Le Guin's groundbreaking fantasy sagas form the basis of these two BBC Radio full-cast dramatisations. Earthsea' is based on the first three books in the 'Earthsea' cycle. It tells the stories of Ged and Tenar, inhabitants of a vast archipelago where magic is part of life. Young wizard Ged releases a terrible...

Evil in the 1st House - A Starlight Detective Agency Mystery written by Mitchell Scott Lewis performed by John Lescault on CD (Unabridged)£24.99

In his most personal case yet, astrologer/detective David Lowell is presented with a briefcase containing one million dollars in cash and the promise of another million upon success, by Dr. Ethan Williamson, to find his dying son's twin for a life-saving kidney transplant. A rare blood type has made a ...

Freedom - My Book of Firsts written by Jaycee Dugard performed by Jaycee Dugard on CD (Unabridged)£14.99

In the follow-up to her number-one best-selling memoir, A Stolen Life, Jaycee Dugard tells the story of her first experiences after years in captivity: the joys that accompanied her newfound freedom and the challenges of adjusting to life on her own. When Jaycee Dugard was 11 years old, she was abducted from...

Grand Canyon written by Jason Chin performed by Qarie Marshall on CD (Unabridged)£14.99

Rivers wind through the earth, cutting down and eroding the soil for millions of years, creating a cavity in the ground 277 miles long, 18 miles wide, and more than a mile deep known as the Grand Canyon. Home to an astonishing variety of plants and animals that have lived and evolved within its walls for millennia..

Great Britain's Great War written by Jeremy Paxman performed by Roy McMillan on CD (Unabridged)£9.99

We may think we know about it, but what was life really like for the British people during the First World War? The well-known images - the pointing finger of Lord Kitchener; a Tommy buried in the mud of the Western Front; the memorial poppies of remembrance day - all reinforce the idea that it was a pointless...

Great Expectations written by Charles Dickens performed by Tom Baker on CD (Abridged)£9.99

Great Expectations chronicles the progress of Pip from childhood through adulthood. As he moves from the marshes of Kent to London society, he encounters a variety of extraordinary characters: from Magwitch, the escaped convict, to Miss Havisham and her ward, the arrogant and beautiful Estella.

Haunted written by James Herbert performed by Robert Powell on CD (Abridged)£4.99

A ghostly twist. Three nights of terror at the house called Edbrook. Three nights in which David Ash, there to investigate a haunting, will be victim of horrifying games. Three nights in which he will face the blood-chilling enigma of his own past.

In Pieces written by Sally Field performed by Sally Field on CD (Unabridged)£34.99

In this intimate, haunting literary memoir and New York Times Notable Book of the year, an American icon tells her own story for the first time -- about a challenging and lonely childhood, the craft that helped her find her voice, and a powerful emotional legacy that shaped her journey as a daughter ...

Ingo written by Helen Dunmore performed by Niamh Cusack on CD (Abridged)£6.99

A spellbinding magical adventure. Master storyteller Helen Dunmore writes the story of Sapphire and her brother Conor, and their discovery of INGO, a powerful and exciting world under the sea. You'll find the mermaid of Zennor inside Zennor church. She fell in love with a human, but she was a Mer ...

Into The Wild written by Jon Krakauer performed by Philip Franklin on CD (Unabridged)£9.99 - £14.99

In April 1992 a young man from a well-to-do family hitchhiked to Alaska and walked alone into the wilderness north of Mt. McKinley. His name was Christopher Johnson McCandless. He had given $25,000 in savings to charity, abandoned his car and most of his possessions, burned all the cash in his...

James Bond - Tomorrow Never Dies written by Raymond Benson performed by Simon Vance on CD (Unabridged)£9.99

Elliot Carver - the ultra-rich media mogul - has found a way to "create" news and broadcast it all over the world as it happens. Now he has devised the ultimate plan: to start a war between Great Britain and China. The conflict will reach every television in the world and garner the highest ratings in history.

Jango written by William Nicholson performed by Michael Page on CD (Unabridged)£19.99

Seeker, Morning Star and the Wild Man return in this mesmerising sequel to "Seeker". In "Jango", the friends discover that the mysterious warrior sect they had been so desperate to join is not quite what it appears from the outside. Disillusioned they leave to find their own way in the world. But now at least they..

Mightier Than The Sword - Book 5 of The Clifton Chronicles written by Jeffrey Archer performed by Alex Jennings on CD (Unabridged)£24.99

Mightier than the Sword opens with an IRA bomb exploding during the MV Buckingham's maiden voyage across the Atlantic - but how many passengers lose their lives?

Never Go Back written by Lee Child performed by Kerry Shale on CD (Abridged)£4.99

After an epic and interrupted journey all the way from the snows of South Dakota, Jack Reacher has finally made it to Virginia. His destination: a sturdy stone building a short bus ride from Washington D.C., the headquarters of his old unit, the 110th MP.

No Wind of Blame written by Georgette Heyer performed by Ulli Birve on CD (Unabridged)£24.99

The superlatively analytical Inspector Hemingway is confronted by a murder that seems impossible - no one was near the murder weapon at the time the shot was fired. Everyone on the scene seems to have a motive, not to mention the wherewithal to commit murder, and alibis that simply don't hold up.

O.M.D. - Change The World by Changing One Meal a Day written by Suzy Amis Cameron performed by Suzy Amis Cameron, Rebecca Amis and Dean Ornish MD on CD (Unabridged)£24.99

Change the world by changing one meal a day. Suzy Amis Cameron - environmental advocate, former actor, and mom of five - presents a clear-eyed and accessible guide for you to improve your health and shrink your personal carbon footprint simply by swapping one meat- and dairy-based meal for a ...

Row For Freedom - Crossing an Ocean in Search of Hope written by Julia Immonen with Craig Borlase performed by Jay O'Shea on CD (Unabridged)£9.99

"When you're in the middle of the adventure, you just have to live it. When you're on an expedition, you put your head down and battle through. Storytelling happens after the finish line... now that time has come [and] Julia can tell her story. The full story." (From the foreword by Bear Grylls.) An incredible account...

Shades of Twilight written by Linda Howard performed by Natalie Ross on CD (Unabridged)£4.99

Passion, wealth, and murder come together in this unputdownable thriller from the New York Times bestselling "queen of romantic suspense" (Booklist) Linda Howard. Roanna Davenport grew up a wealthy orphan on her grandmother's magnificent estate, Davencourt. There, she wanted for nothing except...

Smoke Signals - A Social History of Marijuana - Medical, Recreational and Scientific written by Martin A. Lee performed by Nick Podehl on CD (Unabridged)£29.99

"Hallelujah and glory be to Smoke Signals, Martin Lee's bodacious new book...Lee chronicles everything and everyone worth chronicling in the annals of marijuana" (High Times). This is the great American pot story, a dramatic social exploration of a plant that sits at the nexus of political, legal, medical...

Someone Like You written by Roald Dahl performed by Richard E. Grant, Juliet Stevenson, Stephen Mangan and Richard Griffiths on CD (Unabridged)£24.99

Penguin Audiobooks presents a brand new recording of Someone Like You, Roald Dahl's first collection of his world famous dark and sinister adult stories, brought to life by an all-star cast including Julian Rhind-Tutt, Stephen Mangan, Tamsin Greig, Derek Jacobi, Richard Griffiths, Will Self, Jessica Hynes ....

Spontaneous Happiness - A New Path to Emotional Well-Being written by Andrew Weil MD performed by Andrew Weil MD on CD (Unabridged)£9.99

Everyone wants to be happy. But what does that really mean? Increasingly, scientific evidence shows us that true satisfaction and well-being come only from within. Dr. Andrew Weil has proven that the best way to maintain optimum physical health is to draw on both conventional and alternative medicine.

Steering Through It - Navigating Life-Treatening Illness... Acceptance, Survival and Healing written by Lynn McLaughlin performed by Marnye Young on CD (Unabridged)£19.99

A life-threatening illness crushes the world around you and around those you love. How do we cope with diagnosis physically, emotionally, and spiritually? How do we move on? What are the most helpful ways to support others in crisis? In the end, what does it all mean? The author shares her most personal...

The Diary of a Young Girl - The Definitive Edition written by Anne Frank performed by Helena Bonham Carter on Cassette (Unabridged)£14.99

This diary from the Dutch girl who hid from the Nazis during World War II, offers insights into a life typical of any teenager. It reveals her curiosity about her emerging sexuality, the conflicts with her mother, her passion for Peter, a boy whose family hid with hers, and her acute portraits of her ...

The Hypnotist written by M.J. Rose performed by Phil Gigante on CD (Unabridged)£9.99

Haunted by a 20-year-old murder of a beautiful young painter, Lucian Glass keeps his demons at bay through his fascinating work as a special agent with the FBI's Art Crime Team. Currently investigating a crazed art collector who has begun destroying prized masterworks, Glass is thrust into a bizarre hostage...

The Infinities written by John Banville performed by Julian Rhind-Tutt on CD (Unabridged)£9.99

The dazzling new novel from the Man Booker Prize-winning author of The Sea Old Adam Godley's time on earth is drawing to an end, and as his wife and children gather at the family home, little do they realize that they are not the only ones who have come to observe the spectacle. The mischievous Greek...

The Perfect Assassin written by Ward Larsen performed by Amy McFadden on CD (Unabridged)£14.99

The Atlantic: A young woman sailing solo across the Atlantic makes an incredible discovery - a man narrowly clinging to life in the open ocean. But the desperate survivor is more than he appears. He is a Kidon - an Israeli assassin - who forcibly commandeers her boat with a new destination in mind: England.

The Tell-Tale Brain - A Neuroscientist's Quest for What Makes Us Human written by V.S. Ramachandran performed by David Drummond on MP3 CD (Unabridged)£24.99

V. S. Ramachandran is at the forefront of his field-so much so that Richard Dawkins dubbed him the "Marco Polo of neuroscience." Now, in a major new work, Ramachandran sets his sights on the mystery of human uniqueness. Taking us to the frontiers of neurology, he reveals what baffling...

The Winter Sea written by Di Morrissey performed by Kate Hood on CD (Unabridged)£14.99

Escaping an unhappy marriage and an unsatisfactory job, Cassie Holloway moves to the little NSW coastal town of Whitby Point. Here she meets the Aquino family, whose fishing business was founded by their ancestor, Giuseppe, an immigrant Italian, some ninety years before.Life for Cassie on the south west...

The Women's Book of Courage - Meditations for Empowerment and Peace of Mind written by Sue Patton Thoele performed by Sandra Burr on CD (Unabridged)£19.99

The Woman's Book of Courage is a little audiobook with a big message - we can take charge of our lives, stop trying to please all of the (other) people all of the time, and live happily with ourselves and others right now. Since it was first published, this book has touched the lives of many thousands of women.

This is Just My Face - Try Not to Stare written by Gabourey Sidibe performed by Gabourey Sidibe on CD (Unabridged)£14.99

The Oscar-nominated Precious star and Empire actress delivers a much-awaited memoir which is wise, complex, smart and funny. This Is Just My Face is the whirlwind tour of Gabourey Sidibe's life so far. In it, we meet her polygamous father, her gifted mother who fed the family by busking on the subway, and...

Through a Glass Brightly written by David P. Barash performed by Charles Constant on CD (Unabridged)£24.99

In Through a Glass Brightly, noted scientist David P. Barash explores the process by which science has, throughout time, cut humanity "down to size," and how humanity has responded. A good paradigm is a tough thing to lose, especially when its replacement leaves us feeling more vulnerable and less special.

Who We Were Before written by Leah Mercer performed by Simon Mattacks and Henrietta Meire on CD (Unabridged)£14.99

Zoe knows that it wasn't really her fault. Of course it wasn't. But if she'd just grasped harder, run faster, lunged quicker, she might have saved him. And Edward doesn't really blame her, though his bitter words at the time still haunt her, and he can no more take them back than she can halt the car that killed...

Write Better Right Now - The Reluctant Writer's Guide to Confident Communication and Self-Assured Style written by Mary-Kate Mackey performed by Tanya Eby on CD (Unabridged)£9.99

In almost any career, you must know how to write—even if it's not part of your job description. But if you are a reluctant writer, producing even the simplest memo may be a struggle. Write Better Right Now is the springboard to get you ahead in any job, passion project, or situation that requires writing skills.
---
---
---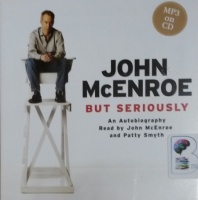 But Seriously written by John McEnroe performed by John McEnroe and Patty Smith on MP3 CD (Unabridged)£19.99
Read by John McEnroe and Patty Smyth He is one of the most controversial sportsmen in history and a legend of Open Era tennis. But after reaching the top of his game - what came next? A decade after his international number-one bestseller SERIOUS, John McEnroe is back and ready to talk. Now the undisputed..
---
Cell 7 written by Kerry Drewery performed by Rosie Jones on CD (Unabridged)£34.99
A world where justice and the fate of those accused of murder is decided by the public, but has moved on from the Roman Gladiator 'thumbs up or thumbs down' public vote, to a public vote by telephone. If you are voted innocent you are set free; if you are voted guilty you are committed to death by electric...
---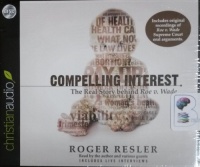 Compelling Interest - The Real Story of Roe vs. Wade written by Roger Resler performed by Roger Resler on CD (Unabridged)£24.99
Is a fetus a person? Is "pro-choice" a neutral position? For 40 years since the landmark Roe v. Wade Supreme Court decision, the abortion debate has been highly charged and politicized. Questions like these - and passionate but widely varying answers - have become the common language of the public dialogue..
---
---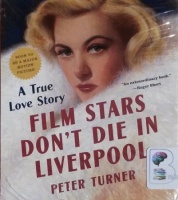 Film Stars Don't Die In Liverpool - A True Love Story written by Peter Turner performed by Peter Kenny on CD (Unabridged)£19.99
Now a major motion picture starring Academy Award nominee, Annette Bening, and BAFTA Award winners Jamie Bell and Julie Walters. On Digital Download from 11th March and DVD & Blu-ray 19th March. On 29 September 1981, Peter Turner received a phone call that would change his life. His former lover...
---
---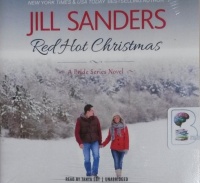 Red Hot Christmas written by Jill Sanders performed by Tanya Eby on CD (Unabridged)£24.99
Just in time for the holidays, take another wonderful trip to Oregon. Enjoy this sweet story about some new small-town people and learn about the lives and loves of a hot young couple. Don't miss this opportunity to catch up on some of your favorite book people and the enchanting town of Pride. Amber is new ...
---
---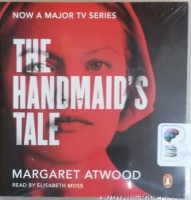 The Handmaid's Tale written by Margaret Atwood performed by Elisabeth Moss on CD (Unabridged)£19.99
Read by Elisabeth Moss, star of the hit Channel 4 TV series. The Republic of Gilead offers Offred only one function: to breed. If she deviates, she will, like dissenters, be hanged at the wall or sent out to die slowly of radiation sickness. But even a repressive state cannot obliterate desire - neither Offred's nor ...
---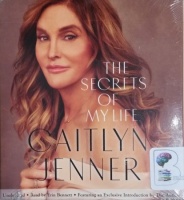 The Secrets of My Life written by Caitlyn Jenner performed by Erin Bennett on CD (Unabridged)£24.99
In this remarkable memoir former Olympian and Kardashian family member Caitlyn Jenner reveals shocking and heartbreaking stories from her journey to become a transgender woman and fight for the LGBTQ+ community. "Imagine denying your core and soul. Then add to it the most impossible expectations...
---
---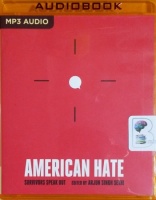 American Hate - Survivours Speak Out written by Various Survivors of American Hate performed by Edoardo Ballerini and Rashida High on MP3 CD (Unabridged)£19.99
"Amid the ugly realities of contemporary America, American Hate affirms our courage and inspiration, opening a road map to reconciliation by means of the victims' own words." (NPR Books) "The collection offers possible solutions for how people, on their own or working with others, can confront hate." (San Francisco Chronicle)...
---
---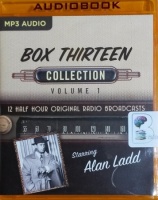 Box Thirteen Collection - Volume 1 written by Mayfair Productions performed by Alan Ladd on MP3 CD (Unabridged)£11.99
Movie star Alan Ladd played Dan Holiday, retired newspaperman turned fiction writer and adventurer extraordinaire. To gain ideas for his books, Holiday placed an ad in the Star-Times newspaper "Adventure wanted – will go anywhere, do anything – Box 13." It wasn't long before Box 13 became jammed with adventures galore.
---
---
---
Night Fall written by Simon R. Green performed by Gideon Emery on CD (Unabridged)£59.99
From the New York Times bestselling author of Moonbreaker comes the epic final Secret Histories adventure, where the Droods will take on the most unexpected of enemies: the inhabitants of the Nightside. The Droods are all about control, making people do what they're told for the greater good. The Nightside is all about choice:...
---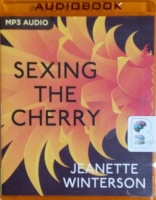 Sexing the Cherry written by Jeanette Winterson performed by Juliet Stevenson on MP3 CD (Unabridged)£11.99
In a fantastic world that is and is not 17th-century England, a baby is found floating in the Thames. The child, Jordan, is rescued by Dog Woman and grows up to travel the world like Gulliver, though he finds that the world's most curious oddities come from his own mind. Winterson leads the listener from discussions on the nature of ...
---
---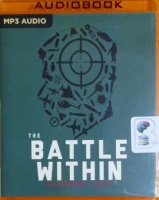 The Battle Within written by Alastair Luft performed by Jesse Einstein on MP3 CD (Unabridged)£11.99
Major Hugh Dégaré never thought working a desk job could be worse than combat. But shortly after starting a new position in a bureaucratic military headquarters far from the front lines, he finds himself fighting to maintain his grip on reality. Amid sleepless nights and intense memories from his combat service, he does what he's...
---
---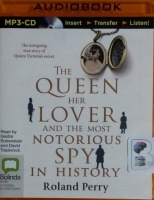 The Queen, Her Lover and the Most Notorious Spy in History written by Roland Perry performed by Deidre Rubenstein and David Tredinnick on MP3 CD (Unabridged)£11.99
Long before her successful marriage to Prince Albert, Princess Victoria had an affair with the dashing Scottish 13th Lord Elphinstone. After the liaison was exposed, Elphinstone was banished to India, appointed Governor of Madras, which allowed Victoria's mother to engineer a royal union for her with Prince Albert of Saxe-Coburg.
---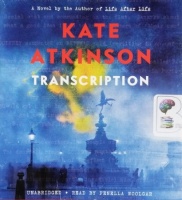 Transcription written by Kate Atkinson performed by Fenella Woolgar on CD (Unabridged)£19.99
Random House presents the audiobook edition of Transcription by Kate Atkinson, read by Fenella Woolgar. The magnificent new novel by best-selling award-winning Kate Atkinson. Think of it as an adventure, Perry had said right at the beginning of all this.And it had seemed like one. A bit of a lark, she had thought. A Girls' Own...