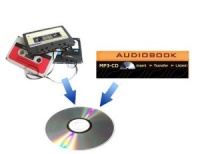 3 Hour Fixed Price Audio Transfer£15.00
This is the fixed price £15 item to be used when ordering conversion of a sub 3 hour Audio Cassette or MP3 CD title.
---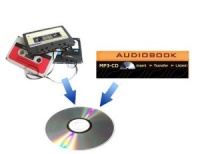 Large Fixed Price Audio Transfer Service£35.00
This is the fixed price £35.00 item to be used when ordering conversion of a 6-9 hour Audio Cassette or MP3 CD title.
---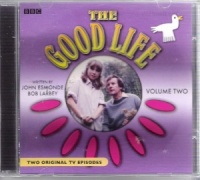 The Good Life written by John Esmonde and Bob Larbey performed by Richard Briers and Felicity Kendal on CD (Abridged)£3.99
Two episodes of the wonderful TV show!
---
---
---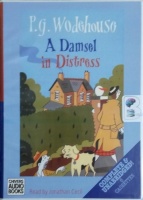 A Damsel in Distress written by P.G. Wodehouse performed by Jonathan Cecil on Cassette (Unabridged)£14.99 - £19.99
Golf-loving American composer George Bevan falls in love with a mysterious young lady who takes refuge in his taxicab one day; when he tracks her down to a romantic rural manor, mistaken identity...
---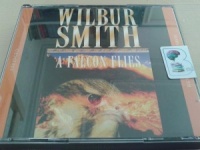 A Falcon Flies written by Wilbur Smith performed by Martin Jarvis on CD (Abridged)£4.99 - £8.99
A Falcon Flies is the first bestselling novel in Wilbur Smith's epic tale of Africa, The Ballantyne Novels. In search of a father they barely remember, Zouga and Dr Robyn Ballantyne board Mungo St John's magnificent clipper to speed them to Africa.
---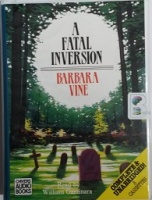 A Fatal Inversion written by Ruth Rendell as Barbara Vine performed by William Gaminara on Cassette (Unabridged)£14.99
A Fatal Inversion - a classic thriller from the queen of crime Barbara Vine An absolute winner ... a gripping read from start to end' Daily Mail Brilliant. Vine has the kind of near-Victorian narrative drive ... that compels a reader to go on turning the pages' Sunday Times.
---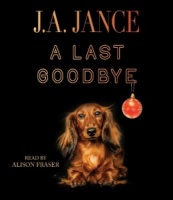 A Last Goodbye written by J.A. Jance performed by Alison Fraser on CD (Unabridged)£6.99
Ali Reynolds is finally getting married to her longtime love B. Simpson. They wanted a simple Christmas Eve wedding, but nothing is ever simple with Ali.
---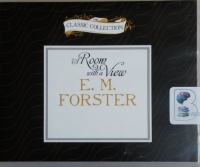 A Room With A View written by E.M. Forster performed by Wanda McCaddon on CD (Unabridged)£14.99
A classic romance and social critique by the acclaimed author of Howard's End andA Passage to India Originally published in 1908, A Room with a View was one of E. M. Forster's earliest works and today has become one of his most famous. Set in Florence, Italy, and Surrey, England, this accomplished and...
---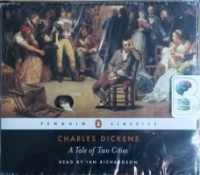 A Tale of Two Cities written by Charles Dickens performed by Ian Richardson on CD (Abridged)£5.99 - £9.99
After 18 years as a political prisoner in the Bastille the aging Dr Manette is finally released and reunited with his daughter in England.
---
---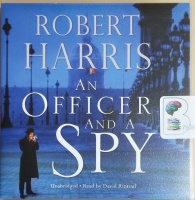 An Officer and a Spy written by Robert Harris performed by David Rintoul on CD (Unabridged)£9.99
They lied to protect their country. He told the truth to save it. A gripping historical thriller from the bestselling author of FATHERLAND. January 1895. On a freezing morning in the heart of Paris, an army officer, Georges Picquart, witnesses a convicted spy, Captain Alfred Dreyfus, being publicly humiliated in front..
---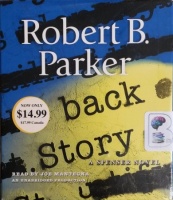 Back Story - A Spencer Novel written by Robert B. Parker performed by Joe Mantegna on CD (Unabridged)£9.99
Renaissance man Spenser - he of the acerbic social commentary, the gourmet cookery, and the steely abs - turns his considerable talents to the unraveling of a thirty-year-old murder mystery. During a 1974 holdup in a Boston bank by a revolutionary group calling itself the Dread Scott Brigade, Emily Gordon, a...
---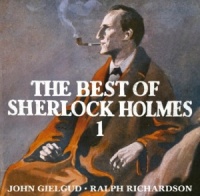 Best of Sherlock Holmes: v. 1 written by Arthur Conan Doyle performed by Sir John Gielgud and Sir Ralph Richardson on CD (Abridged)£6.99
A Genius Performance by Ralph Richardson and John Gielgud!
Recognised as the ultimate dramatisation of Conan Doyle's famous stories, these recordings have been acclaimed since their reissue by Hodder Headline Audiobooks in 1994.
---
---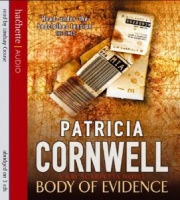 Body of Evidence written by Patricia Cornwell performed by Lindsay Crouse on CD (Abridged)£9.99
A reclusive writer is dead. And her final manuscript has disappeared ...Someone is stalking Beryl Madison.
---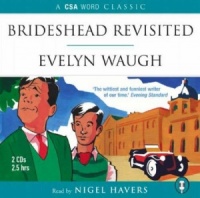 Brideshead Revisited written by Evelyn Waugh performed by Nigel Havers on CD (Abridged)£8.99
It is WW2 and Captain Charles Ryder reflects on his time at Oxford during the twenties and a world now changed. As a lonely student Charles was captivated by the outrageous and decadent Sebastian Flyte and invited to spend time at the Flyte's family home - the magnificent Brideshead.
---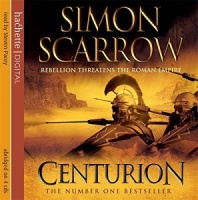 Centurion - Rebellion Threatens the Roman Empire written by Simon Scarrow performed by Steven Pacey on CD (Abridged)£17.99 - £18.99
In the first century AD the Roman Empire faces a new threat from its long-standing enemy Parthia. Parthia is vying with Rome for control of Palmyra an officially neutral kingdom.
---
---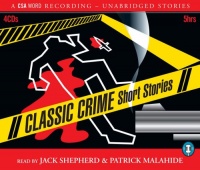 Classic Crime Short Stories written by Various Famous Crime Writers performed by Jack Shepherd and Patrick Malahide on CD (Unabridged)£4.99 - £9.99
Discover a world of heroes and villains, suspense and intrigue. This riveting and comprehensive collection brings together some of the best crime writing of all time.
---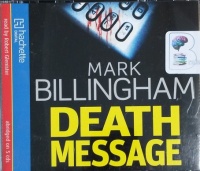 Death Message written by Mark Billingham performed by Robert Glenister on CD (Abridged)£4.99
The first message sent to Tom Thorne's mobile phone was just a picture - the blurred image of a man's face, but Thorne had seen too many dead bodies in his time to know that this man was no longer alive. But who was he? Who sent the photograph? And why? While the technical experts attempt to trace the...
---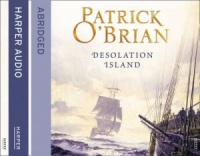 Desolation Island written by Patrick O'Brian performed by Robert Hardy on CD (Abridged)£8.99
A Genius Performance by Robert Hardy!
Commissioned to rescue Governor Bligh of Bounty fame, Captain Jack Aubrey and his friend and surgeon, Stephen Maturin, sail the Leopard to Australia with a hold full of convicts. Among them is a beautiful and dangerous spy — and a treacherous disease which decimates the crew.
---
---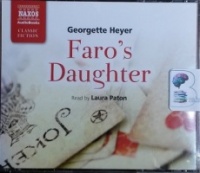 Faro's Daughter written by Georgette Heyer performed by Laura Paton on CD (Abridged)£11.99 - £19.99
Fiery, strong-willed Deb Grantham, who runs a gaming house with her aunt, is hardly the perfect wife for the young and naïve Lord Mablethorpe. His lordship's family are scandalised that he proposes to marry one of faro's daughters', and his cousin the proud, wealthy Max Ravenscar....
---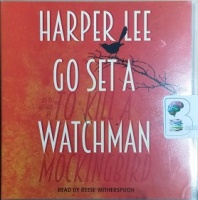 Go Set a Watchman written by Harper Lee performed by Reese Witherspoon on CD (Unabridged)£4.99 - £6.99
Go Set a Watchman is set during the mid-1950s and features many of the characters from To Kill a Mockingbird some twenty years later. Scout (Jean Louise Finch) has returned to Maycomb from New York to visit her father Atticus.
We recently listened to...
We're currently listening to...
New In May 2019 Part 4
(in alphabetical order)
Alexanderplatz - Berlin written by Georg Diez performed by Christopher Lane on CD (Unabridged)£4.99

Alexanderplatz has long survived as the symbol of a city burdened by its ruinous past. In 2012, twenty-year-old Jonny K. was beaten to death on this infamous Berlin square - and Germany's first multicultural murder brought another shock to a country that's seen its share.

Atmospheric Disturbances written by Rivka Galchen performed by Malcolm Hillgartner on CD (Unabridged)£19.99

Convinced that his wife has disappeared and left behind a duplicate of herself who fools everyone else, Dr. Leo Liebenstein embarks on a quixotic journey to reclaim his lost love, aided by a deluded psychiatric patient and an enigmatic meteorologist.

Bonnie and Clyde - The Making of a Legend written by Karen Blumenthal performed by Gabra Zackman on CD (Unabridged)£24.99

Bonnie and Clyde may be the most notorious-and celebrated-outlaw couple America has ever known. This is the true story of how they got that way.Bonnie and Clyde-we've been on a first name basis with them for almost a hundred years. Immortalized in movies, songs, and pop culture references, they are...

Breakers written by Edward W. Robertson performed by Ray Chase on CD (Unabridged)£24.99

In New York, Walt Lawson is about to lose his girlfriend Vanessa. In Los Angeles, Raymond and Mia James are about to lose their house. Within days, none of it will matter. When Vanessa dies of the flu, Walt is devastated. But she isn't the last. The virus quickly kills billions, reducing New York to an open grave and...

broken written by Karen Slaughter performed by Natalie Ross on CD (Abridged)£5.99

When the body of a young woman is discovered deep beneath the icy waters of Lake Grant, a note left under a rock by the shore points to suicide. But within minutes, it becomes clear that this is no suicide. It's a brutal, cold-blooded murder.

Charles Dickens a Portrait in Letters written by Charles Dickens and David Timson performed by David Timson and Simon Callow on CD (Unabridged)£14.99 - £19.99

Charles Dickens was a prolific writer of letters throughout his life. There are extant more than 13,000 letters that he wrote to friends, family, fellow authors and actors as well as many letters written to people involved in good causes he espoused. In the hands of actor and writer Simon Callow, one of the most...

Deal Breakers - When to Work on a Relationship and When to Walk Away written by Dr. Bethany Marshall performed by Renee Raudman on CD (Unabridged)£19.99

Counsels women on how to discern between relationships that can and cannot be saved, making recommendations for addressing key points of contention between men and women in order to promote healthier interpersonal communications.

Drive - The Surprising Truth about What Motivates Us written by Daniel H. Pink performed by Daniel H. Pink on CD (Unabridged)£14.99

A book that will change how you think and transform how you live. Forget everything you thought you knew about how to motivate people - at work, at school, at home. It is wrong. As Daniel H. Pink explains in his paradigm-shattering book Drive, the secret to high performance and satisfaction in today's...

Each Journey Begins with a Single Step - The Taoist Book of Life written by Deng Ming-Dao performed by Lloyd James on CD (Unabridged)£19.99

This is a book of guidance for life's journey rooted in the wisdom of ancient China. Best-selling author Deng Ming-Dao provides key poetic lines that distill the essence of Taoism, organizing them in the form of a journey. The material here is from three sources: The Tao Te Ching, The Yijing, and 300 Tang Poems.

Earthsea and The Left Hand of Darkness written by Ursula Le Guin performed by BBC Radio Full Cast Drama Team on CD (Unabridged)£19.99

Ursula Le Guin's groundbreaking fantasy sagas form the basis of these two BBC Radio full-cast dramatisations. Earthsea' is based on the first three books in the 'Earthsea' cycle. It tells the stories of Ged and Tenar, inhabitants of a vast archipelago where magic is part of life. Young wizard Ged releases a terrible...

Evil in the 1st House - A Starlight Detective Agency Mystery written by Mitchell Scott Lewis performed by John Lescault on CD (Unabridged)£24.99

In his most personal case yet, astrologer/detective David Lowell is presented with a briefcase containing one million dollars in cash and the promise of another million upon success, by Dr. Ethan Williamson, to find his dying son's twin for a life-saving kidney transplant. A rare blood type has made a ...

Freedom - My Book of Firsts written by Jaycee Dugard performed by Jaycee Dugard on CD (Unabridged)£14.99

In the follow-up to her number-one best-selling memoir, A Stolen Life, Jaycee Dugard tells the story of her first experiences after years in captivity: the joys that accompanied her newfound freedom and the challenges of adjusting to life on her own. When Jaycee Dugard was 11 years old, she was abducted from...

Grand Canyon written by Jason Chin performed by Qarie Marshall on CD (Unabridged)£14.99

Rivers wind through the earth, cutting down and eroding the soil for millions of years, creating a cavity in the ground 277 miles long, 18 miles wide, and more than a mile deep known as the Grand Canyon. Home to an astonishing variety of plants and animals that have lived and evolved within its walls for millennia..

Great Britain's Great War written by Jeremy Paxman performed by Roy McMillan on CD (Unabridged)£9.99

We may think we know about it, but what was life really like for the British people during the First World War? The well-known images - the pointing finger of Lord Kitchener; a Tommy buried in the mud of the Western Front; the memorial poppies of remembrance day - all reinforce the idea that it was a pointless...

Great Expectations written by Charles Dickens performed by Tom Baker on CD (Abridged)£9.99

Great Expectations chronicles the progress of Pip from childhood through adulthood. As he moves from the marshes of Kent to London society, he encounters a variety of extraordinary characters: from Magwitch, the escaped convict, to Miss Havisham and her ward, the arrogant and beautiful Estella.

Haunted written by James Herbert performed by Robert Powell on CD (Abridged)£4.99

A ghostly twist. Three nights of terror at the house called Edbrook. Three nights in which David Ash, there to investigate a haunting, will be victim of horrifying games. Three nights in which he will face the blood-chilling enigma of his own past.

In Pieces written by Sally Field performed by Sally Field on CD (Unabridged)£34.99

In this intimate, haunting literary memoir and New York Times Notable Book of the year, an American icon tells her own story for the first time -- about a challenging and lonely childhood, the craft that helped her find her voice, and a powerful emotional legacy that shaped her journey as a daughter ...

Ingo written by Helen Dunmore performed by Niamh Cusack on CD (Abridged)£6.99

A spellbinding magical adventure. Master storyteller Helen Dunmore writes the story of Sapphire and her brother Conor, and their discovery of INGO, a powerful and exciting world under the sea. You'll find the mermaid of Zennor inside Zennor church. She fell in love with a human, but she was a Mer ...

Into The Wild written by Jon Krakauer performed by Philip Franklin on CD (Unabridged)£9.99 - £14.99

In April 1992 a young man from a well-to-do family hitchhiked to Alaska and walked alone into the wilderness north of Mt. McKinley. His name was Christopher Johnson McCandless. He had given $25,000 in savings to charity, abandoned his car and most of his possessions, burned all the cash in his...

James Bond - Tomorrow Never Dies written by Raymond Benson performed by Simon Vance on CD (Unabridged)£9.99

Elliot Carver - the ultra-rich media mogul - has found a way to "create" news and broadcast it all over the world as it happens. Now he has devised the ultimate plan: to start a war between Great Britain and China. The conflict will reach every television in the world and garner the highest ratings in history.

Jango written by William Nicholson performed by Michael Page on CD (Unabridged)£19.99

Seeker, Morning Star and the Wild Man return in this mesmerising sequel to "Seeker". In "Jango", the friends discover that the mysterious warrior sect they had been so desperate to join is not quite what it appears from the outside. Disillusioned they leave to find their own way in the world. But now at least they..

Mightier Than The Sword - Book 5 of The Clifton Chronicles written by Jeffrey Archer performed by Alex Jennings on CD (Unabridged)£24.99

Mightier than the Sword opens with an IRA bomb exploding during the MV Buckingham's maiden voyage across the Atlantic - but how many passengers lose their lives?

O.M.D. - Change The World by Changing One Meal a Day written by Suzy Amis Cameron performed by Suzy Amis Cameron, Rebecca Amis and Dean Ornish MD on CD (Unabridged)£24.99

Change the world by changing one meal a day. Suzy Amis Cameron - environmental advocate, former actor, and mom of five - presents a clear-eyed and accessible guide for you to improve your health and shrink your personal carbon footprint simply by swapping one meat- and dairy-based meal for a ...

Row For Freedom - Crossing an Ocean in Search of Hope written by Julia Immonen with Craig Borlase performed by Jay O'Shea on CD (Unabridged)£9.99

"When you're in the middle of the adventure, you just have to live it. When you're on an expedition, you put your head down and battle through. Storytelling happens after the finish line... now that time has come [and] Julia can tell her story. The full story." (From the foreword by Bear Grylls.) An incredible account...

Shades of Twilight written by Linda Howard performed by Natalie Ross on CD (Unabridged)£4.99

Passion, wealth, and murder come together in this unputdownable thriller from the New York Times bestselling "queen of romantic suspense" (Booklist) Linda Howard. Roanna Davenport grew up a wealthy orphan on her grandmother's magnificent estate, Davencourt. There, she wanted for nothing except...

Smoke Signals - A Social History of Marijuana - Medical, Recreational and Scientific written by Martin A. Lee performed by Nick Podehl on CD (Unabridged)£29.99

"Hallelujah and glory be to Smoke Signals, Martin Lee's bodacious new book...Lee chronicles everything and everyone worth chronicling in the annals of marijuana" (High Times). This is the great American pot story, a dramatic social exploration of a plant that sits at the nexus of political, legal, medical...

Someone Like You written by Roald Dahl performed by Richard E. Grant, Juliet Stevenson, Stephen Mangan and Richard Griffiths on CD (Unabridged)£24.99

Penguin Audiobooks presents a brand new recording of Someone Like You, Roald Dahl's first collection of his world famous dark and sinister adult stories, brought to life by an all-star cast including Julian Rhind-Tutt, Stephen Mangan, Tamsin Greig, Derek Jacobi, Richard Griffiths, Will Self, Jessica Hynes ....

Spontaneous Happiness - A New Path to Emotional Well-Being written by Andrew Weil MD performed by Andrew Weil MD on CD (Unabridged)£9.99

Everyone wants to be happy. But what does that really mean? Increasingly, scientific evidence shows us that true satisfaction and well-being come only from within. Dr. Andrew Weil has proven that the best way to maintain optimum physical health is to draw on both conventional and alternative medicine.

Steering Through It - Navigating Life-Treatening Illness... Acceptance, Survival and Healing written by Lynn McLaughlin performed by Marnye Young on CD (Unabridged)£19.99

A life-threatening illness crushes the world around you and around those you love. How do we cope with diagnosis physically, emotionally, and spiritually? How do we move on? What are the most helpful ways to support others in crisis? In the end, what does it all mean? The author shares her most personal...

The Diary of a Young Girl - The Definitive Edition written by Anne Frank performed by Helena Bonham Carter on Cassette (Unabridged)£14.99

This diary from the Dutch girl who hid from the Nazis during World War II, offers insights into a life typical of any teenager. It reveals her curiosity about her emerging sexuality, the conflicts with her mother, her passion for Peter, a boy whose family hid with hers, and her acute portraits of her ...

The Infinities written by John Banville performed by Julian Rhind-Tutt on CD (Unabridged)£9.99

The dazzling new novel from the Man Booker Prize-winning author of The Sea Old Adam Godley's time on earth is drawing to an end, and as his wife and children gather at the family home, little do they realize that they are not the only ones who have come to observe the spectacle. The mischievous Greek...

The Perfect Assassin written by Ward Larsen performed by Amy McFadden on CD (Unabridged)£14.99

The Atlantic: A young woman sailing solo across the Atlantic makes an incredible discovery - a man narrowly clinging to life in the open ocean. But the desperate survivor is more than he appears. He is a Kidon - an Israeli assassin - who forcibly commandeers her boat with a new destination in mind: England.

The Tell-Tale Brain - A Neuroscientist's Quest for What Makes Us Human written by V.S. Ramachandran performed by David Drummond on MP3 CD (Unabridged)£24.99

V. S. Ramachandran is at the forefront of his field-so much so that Richard Dawkins dubbed him the "Marco Polo of neuroscience." Now, in a major new work, Ramachandran sets his sights on the mystery of human uniqueness. Taking us to the frontiers of neurology, he reveals what baffling...

The Winter Sea written by Di Morrissey performed by Kate Hood on CD (Unabridged)£14.99

Escaping an unhappy marriage and an unsatisfactory job, Cassie Holloway moves to the little NSW coastal town of Whitby Point. Here she meets the Aquino family, whose fishing business was founded by their ancestor, Giuseppe, an immigrant Italian, some ninety years before.Life for Cassie on the south west...

The Women's Book of Courage - Meditations for Empowerment and Peace of Mind written by Sue Patton Thoele performed by Sandra Burr on CD (Unabridged)£19.99

The Woman's Book of Courage is a little audiobook with a big message - we can take charge of our lives, stop trying to please all of the (other) people all of the time, and live happily with ourselves and others right now. Since it was first published, this book has touched the lives of many thousands of women.

This is Just My Face - Try Not to Stare written by Gabourey Sidibe performed by Gabourey Sidibe on CD (Unabridged)£14.99

The Oscar-nominated Precious star and Empire actress delivers a much-awaited memoir which is wise, complex, smart and funny. This Is Just My Face is the whirlwind tour of Gabourey Sidibe's life so far. In it, we meet her polygamous father, her gifted mother who fed the family by busking on the subway, and...

Through a Glass Brightly written by David P. Barash performed by Charles Constant on CD (Unabridged)£24.99

In Through a Glass Brightly, noted scientist David P. Barash explores the process by which science has, throughout time, cut humanity "down to size," and how humanity has responded. A good paradigm is a tough thing to lose, especially when its replacement leaves us feeling more vulnerable and less special.

Who We Were Before written by Leah Mercer performed by Simon Mattacks and Henrietta Meire on CD (Unabridged)£14.99

Zoe knows that it wasn't really her fault. Of course it wasn't. But if she'd just grasped harder, run faster, lunged quicker, she might have saved him. And Edward doesn't really blame her, though his bitter words at the time still haunt her, and he can no more take them back than she can halt the car that killed...

Write Better Right Now - The Reluctant Writer's Guide to Confident Communication and Self-Assured Style written by Mary-Kate Mackey performed by Tanya Eby on CD (Unabridged)£9.99

In almost any career, you must know how to write—even if it's not part of your job description. But if you are a reluctant writer, producing even the simplest memo may be a struggle. Write Better Right Now is the springboard to get you ahead in any job, passion project, or situation that requires writing skills.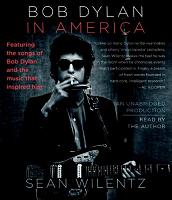 Bob Dylan in America written by Sean Wilentz performed by Sean Wilentz on CD (Unabridged)£29.99
One of America's finest historians shows us how Bob Dylan, one of the country's greatest and most enduring artists, still surprises and moves us after all these years. Growing up in Greenwich Village, Sean Wilentz discov­ered the music of Bob Dylan as a young teenager....
---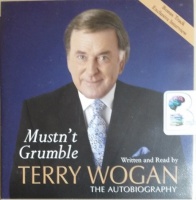 Mustn't Grumble written by Terry Wogan performed by Terry Wogan on CD (Abridged)£4.99
Written in a style familiar to his millions of listeners, rich with warmth and irony, MUSTN'T GRUMBLE is Terry's definitive autobiography. Not only does he introduce the reader to post-Emergency Ireland, his chain-smoking maiden aunts, his quick-witted mother and hard-working father
---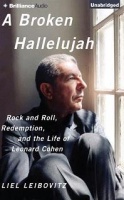 A Broken Hallelujah - Rock and Roll, Redemption, and the Life of Leonard Cohen written by Liel Leibovitz performed by Liel Leibovitz on CD (Unabridged)£29.99
Why is it that Leonard Cohen receives the sort of reverence we reserve for a precious few living artists? Why are his songs, three or four decades after their original release, suddenly gracing the charts, blockbuster movie sound tracks, and television singing competitions?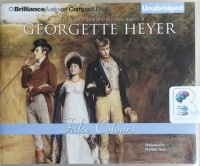 False Colours written by Georgette Heyer performed by Phyllida Nash on CD (Unabridged)£24.99
The honourable Christopher Fancot, on leave from the Diplomatic Service in the summer of 1817, is startled to find his entrancing but incorrigibly extravagant mother on the brink of financial and social ruin - and more than alarmed that his identical twin, Evelyn, Earl of Denville, has disappeared ...
---
---
---
---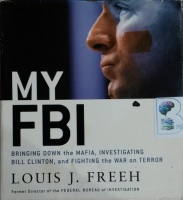 My FBI - Bringing Down the Mafia, Investigating Bill Clinton and Fighting the War on Terror written by Louis J. Freeh performed by Adam Grupper on CD (Abridged)£14.99
Louis Freeh led the Federal Bureau of Investigation from 1993 to 2001, through some of the most tumultuous times in its long history. This is the story of a life in law enforcement and of one man's determined struggle to strengthen and reform the FBI while ensuring its freedom from political interference.
---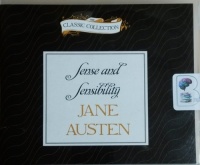 Sense and Sensibility written by Jane Austen performed by Susannah Harker on CD (Unabridged)£24.99
The discreet Elinor (Sense) and the romantic and reckless Marianne (Sensibility) find the course of true love full of brambles and disillusionment. Their neighborhood is populated with characters cut in the unique Austen mold.
---
---
---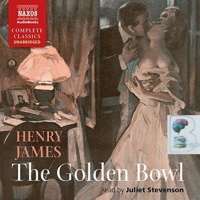 The Golden Bowl written by Henry James performed by Juliet Stevenson on CD (Unabridged)£79.99
Wealthy Maggie Verver has everything she could ever ask for - except for a husband, and a title. While in Italy, acquiring art for his museum back in the states, Maggie's millionaire father Adam decides to remedy this and acquire a husband for Maggie. Enter Prince Amerigo, of a titled, but now poor, aristocratic...
---
The Mimic Men written by V.S. Naipaul performed by Sam Dastor on CD (Unabridged)£19.99
Former government minister Ralph Singh is the perpetual outsider: displaced, disillusioned and now living in exile, Ralph reflects on his earlier life and the searing effects of colonialism. Ralph's constant estrangement sees him ever attempting to fit into various communities, only to find home in more transient...
---
---
---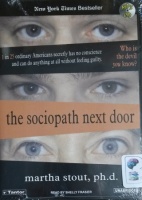 The Sociopath Next Door written by Martha Stout PhD performed by Shelly Frasier on MP3 CD (Unabridged)£24.99
Who is the devil you know?Is it your lying, cheating ex-husband?Your sadistic high school gym teacher?Your boss who loves to humiliate people in meetings?The colleague who stole your idea and passed it off as her own?In the pages of The Sociopath Next Door, you will realize that your ex was not just...
---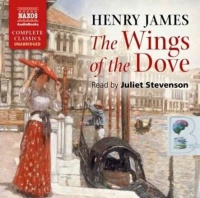 The Wings of the Dove written by Henry James performed by Juliet Stevenson on CD (Unabridged)£69.99
Milly Theale is a young, beautiful and fabulously wealthy American. When she arrives in London and meets the equally beautiful but impoverished Kate Croy, they form an intimate friendship. But nothing is as it seems; materialism, romance, self-delusion and ultimately fatal illness insidiously contaminate ...
---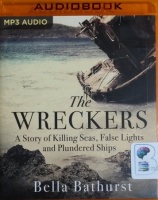 The Wreckers - A Story of Killing Seas, False Lights and Plundered Ships written by Bella Bathurst performed by Rebecca Crankshaw on MP3 CD (Unabridged)£14.99
From the best-selling author of The Lightouse Stevensons, a gripping history of the drama and danger of wrecking since the 18th-century - and the often grisly ingenuity of British wreckers, scavengers of the sea. A fine wreck has always represented sport, pleasure, treasure and, in many cases, the difference...
---
---
---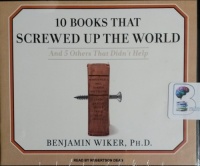 10 Books That Screwed Up The World - And 5 Others That Didn't Help written by Benjamin Wiker PhD performed by Robertson Dean on CD (Unabridged)£19.99
You've heard of the "Great Books"? These are their evil opposites. From Machiavelli's The Prince to Karl Marx's Communist Manifesto to Alfred Kinsey's Sexual Behavior in the Human Male, these "influential" books have led to war, genocide, totalitarian oppression, family breakdown, and disastrous social...
---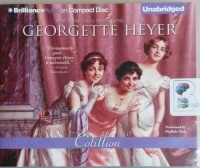 Cotillion written by Georgette Heyer performed by Phyllida Nash on CD (Unabridged)£24.99
The three great-nephews of cantankerous Mr Penicuik know better than to ignore his summons, especially when it concerns the bestowal of his fortune. His freakish plan is that his fortune will be his step-daughter's dowry.
---
---
Dead or Alive written by Tom Clancy with Grant Blackwood performed by Lou Diamond Phillips on CD (Abridged)£6.99
Receiving intelligence from the Campus that the world's most threatening terrorist has been tracked to a specific location, Jack Ryan, Jr., his cousins, and the organization's latest recruits embark on a dangerous mission to capture him.
---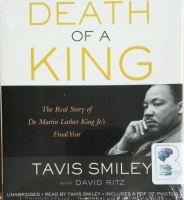 Death of a King - The Real Story of Dr. Martin Luther King Jr.'s Final Year written by Tavis Smiley with David Ritz performed by Tavis Smiley on CD (Unabridged)£19.99
Martin Luther King Jr. died in one of the most shocking assassinations the world has known, but little is remembered about the life he led in his final year. New York Times bestselling author and award-winning broadcaster Tavis Smiley recounts the final 365 days of King's life, revealing the minister's trials and...
---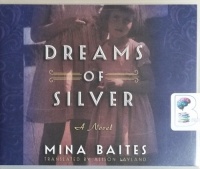 Dreams of Silver written by Mina Baites performed by Jane Oppenheimer on CD (Unabridged)£19.99
A single treasured keepsake links one unforgettable family across continents in this enthralling saga by Mina Baites, the author of The Silver Music Box. London, 1963. I dream about my sister almost every night. Lilian Morrison has one memento of her beloved sister, Emma: a battered silver music box.
---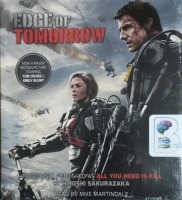 Edge of Tomorrow written by Hiroshi Sakurazaka performed by Mike Martindale on CD (Unabridged)£19.99
First time on audio! The original novel that inspired the sci-fi blockbuster film starring Tom Cruise! When the alien Mimics invade, Keiji Kiriya is just one of many recruits shoved into a suit of battle armor called a Jacket and sent out to kill. Keiji dies on the battlefield, only to be reborn each morning to fight and...
---
---