---
---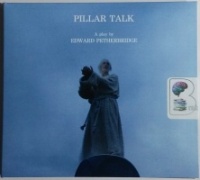 Pillar Talk - A Play written by Edward Petherbridge performed by Edward Petherbridge on CD (Unabridged)£14.99
Exclusive to Brainfood Audiobooks! Esteemed actor Edward (Nicholas Nickleby) Petherbridge uses the story of Symeon Stylites, the 5th century monk who lived on a pillar for thirty-six years, as a framework for an existential inquiry into imagination, belief, doubt, miracles and why one would live 'as I live.'
---
---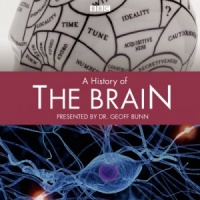 A History of the Brain written by Dr Geoff Bunn performed by Dr Geoff Bunn on CD (Unabridged)£6.99 - £7.29
This set covers 10 x 15 minute series on Radio 4 which was part of a two-week "Brain Season".
It explains in clear terms the latest discoveries in neuroscience. In this unprecedented journey, covering over 2,500 years of development in our understanding of what it is to be human.
---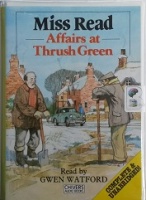 Affairs at Thrush Green written by Mrs Dora Saint as Miss Read performed by Gwen Watford on Cassette (Unabridged)£16.99 - £19.99
When Charles Henstock, rector of Thrush Green, moves a mile downhill to the parish of Lulling, his many friends rejoice in his promotion. But an unfortunate skirmish with one of his wealthy parishioners over the Lady Chapel kneelers saddens him. England, 1930s.
---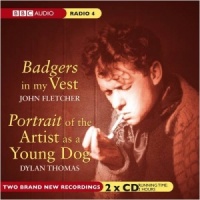 Badgers in My Vest and Portrait of the Artist as a Young Dog written by Dylan Thomas performed by BBC Full Cast Dramatisation on CD (Unabridged)£4.99 - £6.99
Badgers in My Vest is a new, darkly funny play by an acclaimed contemporary playwright, based on a true incident in Dylan Thomas' life.
---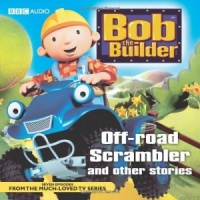 Bob the Builder - Off-Road Scrambler written by Bob the Builder Team performed by Bob the Builder Team on CD (Unabridged)£2.99
This title includes seven episodes from the hugely popular series featuring Bob the Builder, Roley, Lofty, Dizzy, Scoop, Muck and Spud - as seen on BBC TV.
---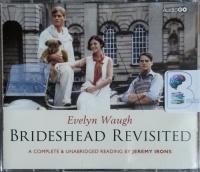 Brideshead Revisited written by Evelyn Waugh performed by Jeremy Irons on CD (Unabridged)£29.99 - £39.99
Brideshead Revisited is Evelyn Waugh's stunning novel of duty and desire set amongst the decadent, faded glory of the English aristocracy in the run-up to the Second World War.
Performed brilliantly by Jeremy Irons
---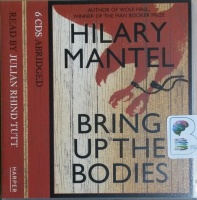 Bring Up The Bodies written by Hilary Mantel performed by Julian Rhind Tutt on CD (Abridged)£5.99
Winner of the Man Booker Prize 2012 Winner of the 2012 Costa Book of the Year Shortlisted for the 2013 Women's Prize for Fiction 'Simply exceptional…I envy anyone who hasn't yet read it'Daily Mail 'A gripping story of tumbling fury and terror'Independent on Sunday With this historic win for Bring Up the Bodies...
---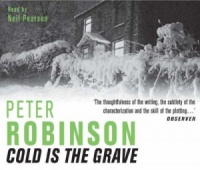 Cold is the Grave written by Peter Robinson performed by Neil Pearson on CD (Abridged)£19.99
Detective Inspector Alan Banks relationship with Chief Constable Riddle has always been strained. So Banks is more than a little surprised when Riddle summons him late one night and begs for his help.
---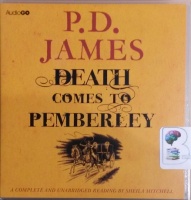 Death Comes to Pemberley written by P.D. James performed by Sheila Mitchell on CD (Unabridged)£4.99 - £9.99
The year is 1803, and Darcy and Elizabeth have been married for six years.
There are now two handsome and healthy sons in the nursery, Elizabeth's beloved sister Jane and her husband Bingley live nearby and the orderly world of Pemberley seems unassailable.
---
---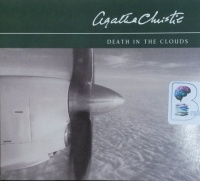 Death in the Clouds written by Agatha Christie performed by David Timson on CD (Abridged)£4.99
From seat No.9, Hercule Poirot was ideally placed to observe his fellow air passengers. Over to his right sat a pretty young woman, ahead, across the gangway in seat No.8, a detective writer was being troubled by an aggressive wasp. What Poirot did not yet realize was that behind him, in seat No.2, sat the ...
---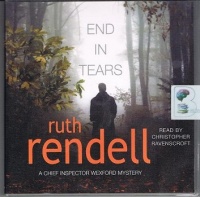 End in Tears written by Ruth Rendell performed by Christopher Ravenscroft on CD (Abridged)£4.99
A lump of concrete dropped deliberately from a little stone bridge kills the wrong person. The young woman in the car behind is spared. But only for a while...
---
---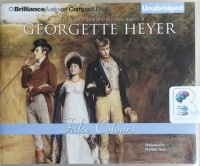 False Colours written by Georgette Heyer performed by Phyllida Nash on CD (Unabridged)£19.99 - £24.99
The honourable Christopher Fancot, on leave from the Diplomatic Service in the summer of 1817, is startled to find his entrancing but incorrigibly extravagant mother on the brink of financial and social ruin - and more than alarmed that his identical twin, Evelyn, Earl of Denville, has disappeared ...
---
---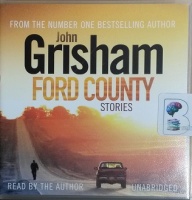 Ford County - Stories written by John Grisham performed by John Grisham on CD (Unabridged)£4.99
In his first collection of short stories John Grisham takes us back to Ford County, Mississippi, the setting of his first novel, A TIME TO KILL. ·Wheelchair-bound Inez Graney and her two older sons, Leon and Butch, take a bizarre road trip through the Mississippi Delta to visit the youngest Graney brother...
---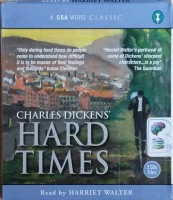 Hard Times written by Charles Dickens performed by Harriet Walter on CD (Abridged)£9.99
Set in the north of England during the 19th century, 'Hard Times' is the story of Thomas Gradgrind, a schoolmaster, who has strong and overbearing views on how his children, Louisa and Tom, should behave in order to become 'models in society'.
---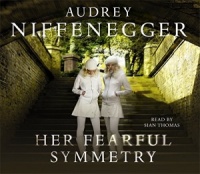 Her Fearful Symmetry written by Audrey Niffenegger performed by Sian Thomas on CD (Abridged)£4.49 - £4.99
dearest e, I told you I would let you know-so here it is-goodbye. I try to imagine what it would feel like if it was you-but it's impossible to conjure the world without you, even though we've been apart so long. I didn't leave you anything. You got to live my life.
---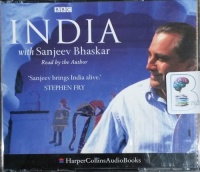 India written by Sanjeev Bhaskar performed by Sanjeev Bhaskar on CD (Unabridged)£9.99
Exotic and diverse, richly colourful and intriguingly complex: India is one of the most exciting countries to visit in the world today. Sanjeev Bhaskar, of Goodness Gracious Me and The Kumars at No. 42, grew up in 70s surburban West London, so his regular family visits to India to see his relatives gave him ...
---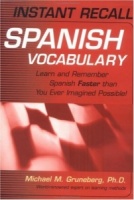 Instant Recall - Spanish Vocabulary written by Michael M. Gruneberg Ph.D. performed by Michael M. Gruneberg, Ph.D. on CD (Unabridged)£4.99
The Instant Recall series presents a technique for learning vocabulary that has been scientifically proven up to three times more effective than conventional methods.
Ideal for travelers or students as young as 10, these programs will teach 200 key words...
---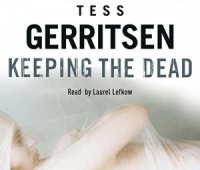 Keeping the Dead written by Tess Gerritsen performed by Laurel Lefkow on CD (Abridged)£4.99 - £7.99
She's Pilgrim Hospital's most unusual patient, and on this Saturday night, a media circus is gathered to record every minute of her visit to the X-ray department.
---
---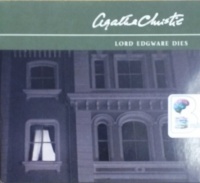 Lord Edgware Dies written by Agatha Christie performed by Michael Cochrane on CD (Abridged)£4.99
Poirot had been present when Jane bragged of her plan to "get rid of" her estranged husband. Now the monstrous man was dead. And yet the great Belgian detective couldn't help feeling he was being taken for a ride. After all, how could Jane have stabbed Lord Edgware to death in his library at exactly the same...
We're currently listening to...
New In May 2019 Part 4
(in alphabetical order)
Alexanderplatz - Berlin written by Georg Diez performed by Christopher Lane on CD (Unabridged)£4.99

Alexanderplatz has long survived as the symbol of a city burdened by its ruinous past. In 2012, twenty-year-old Jonny K. was beaten to death on this infamous Berlin square - and Germany's first multicultural murder brought another shock to a country that's seen its share.

Atmospheric Disturbances written by Rivka Galchen performed by Malcolm Hillgartner on CD (Unabridged)£19.99

Convinced that his wife has disappeared and left behind a duplicate of herself who fools everyone else, Dr. Leo Liebenstein embarks on a quixotic journey to reclaim his lost love, aided by a deluded psychiatric patient and an enigmatic meteorologist.

Bonnie and Clyde - The Making of a Legend written by Karen Blumenthal performed by Gabra Zackman on CD (Unabridged)£24.99

Bonnie and Clyde may be the most notorious-and celebrated-outlaw couple America has ever known. This is the true story of how they got that way.Bonnie and Clyde-we've been on a first name basis with them for almost a hundred years. Immortalized in movies, songs, and pop culture references, they are...

Breakers written by Edward W. Robertson performed by Ray Chase on CD (Unabridged)£24.99

In New York, Walt Lawson is about to lose his girlfriend Vanessa. In Los Angeles, Raymond and Mia James are about to lose their house. Within days, none of it will matter. When Vanessa dies of the flu, Walt is devastated. But she isn't the last. The virus quickly kills billions, reducing New York to an open grave and...

broken written by Karen Slaughter performed by Natalie Ross on CD (Abridged)£5.99

When the body of a young woman is discovered deep beneath the icy waters of Lake Grant, a note left under a rock by the shore points to suicide. But within minutes, it becomes clear that this is no suicide. It's a brutal, cold-blooded murder.

Charles Dickens a Portrait in Letters written by Charles Dickens and David Timson performed by David Timson and Simon Callow on CD (Unabridged)£14.99 - £19.99

Charles Dickens was a prolific writer of letters throughout his life. There are extant more than 13,000 letters that he wrote to friends, family, fellow authors and actors as well as many letters written to people involved in good causes he espoused. In the hands of actor and writer Simon Callow, one of the most...

Deal Breakers - When to Work on a Relationship and When to Walk Away written by Dr. Bethany Marshall performed by Renee Raudman on CD (Unabridged)£19.99

Counsels women on how to discern between relationships that can and cannot be saved, making recommendations for addressing key points of contention between men and women in order to promote healthier interpersonal communications.

Drive - The Surprising Truth about What Motivates Us written by Daniel H. Pink performed by Daniel H. Pink on CD (Unabridged)£14.99

A book that will change how you think and transform how you live. Forget everything you thought you knew about how to motivate people - at work, at school, at home. It is wrong. As Daniel H. Pink explains in his paradigm-shattering book Drive, the secret to high performance and satisfaction in today's...

Each Journey Begins with a Single Step - The Taoist Book of Life written by Deng Ming-Dao performed by Lloyd James on CD (Unabridged)£19.99

This is a book of guidance for life's journey rooted in the wisdom of ancient China. Best-selling author Deng Ming-Dao provides key poetic lines that distill the essence of Taoism, organizing them in the form of a journey. The material here is from three sources: The Tao Te Ching, The Yijing, and 300 Tang Poems.

Earthsea and The Left Hand of Darkness written by Ursula Le Guin performed by BBC Radio Full Cast Drama Team on CD (Unabridged)£19.99

Ursula Le Guin's groundbreaking fantasy sagas form the basis of these two BBC Radio full-cast dramatisations. Earthsea' is based on the first three books in the 'Earthsea' cycle. It tells the stories of Ged and Tenar, inhabitants of a vast archipelago where magic is part of life. Young wizard Ged releases a terrible...

Evil in the 1st House - A Starlight Detective Agency Mystery written by Mitchell Scott Lewis performed by John Lescault on CD (Unabridged)£24.99

In his most personal case yet, astrologer/detective David Lowell is presented with a briefcase containing one million dollars in cash and the promise of another million upon success, by Dr. Ethan Williamson, to find his dying son's twin for a life-saving kidney transplant. A rare blood type has made a ...

Freedom - My Book of Firsts written by Jaycee Dugard performed by Jaycee Dugard on CD (Unabridged)£14.99

In the follow-up to her number-one best-selling memoir, A Stolen Life, Jaycee Dugard tells the story of her first experiences after years in captivity: the joys that accompanied her newfound freedom and the challenges of adjusting to life on her own. When Jaycee Dugard was 11 years old, she was abducted from...

Grand Canyon written by Jason Chin performed by Qarie Marshall on CD (Unabridged)£14.99

Rivers wind through the earth, cutting down and eroding the soil for millions of years, creating a cavity in the ground 277 miles long, 18 miles wide, and more than a mile deep known as the Grand Canyon. Home to an astonishing variety of plants and animals that have lived and evolved within its walls for millennia..

Great Britain's Great War written by Jeremy Paxman performed by Roy McMillan on CD (Unabridged)£9.99

We may think we know about it, but what was life really like for the British people during the First World War? The well-known images - the pointing finger of Lord Kitchener; a Tommy buried in the mud of the Western Front; the memorial poppies of remembrance day - all reinforce the idea that it was a pointless...

Great Expectations written by Charles Dickens performed by Tom Baker on CD (Abridged)£9.99

Great Expectations chronicles the progress of Pip from childhood through adulthood. As he moves from the marshes of Kent to London society, he encounters a variety of extraordinary characters: from Magwitch, the escaped convict, to Miss Havisham and her ward, the arrogant and beautiful Estella.

Haunted written by James Herbert performed by Robert Powell on CD (Abridged)£4.99

A ghostly twist. Three nights of terror at the house called Edbrook. Three nights in which David Ash, there to investigate a haunting, will be victim of horrifying games. Three nights in which he will face the blood-chilling enigma of his own past.

In Pieces written by Sally Field performed by Sally Field on CD (Unabridged)£34.99

In this intimate, haunting literary memoir and New York Times Notable Book of the year, an American icon tells her own story for the first time -- about a challenging and lonely childhood, the craft that helped her find her voice, and a powerful emotional legacy that shaped her journey as a daughter ...

Ingo written by Helen Dunmore performed by Niamh Cusack on CD (Abridged)£6.99

A spellbinding magical adventure. Master storyteller Helen Dunmore writes the story of Sapphire and her brother Conor, and their discovery of INGO, a powerful and exciting world under the sea. You'll find the mermaid of Zennor inside Zennor church. She fell in love with a human, but she was a Mer ...

Into The Wild written by Jon Krakauer performed by Philip Franklin on CD (Unabridged)£9.99 - £14.99

In April 1992 a young man from a well-to-do family hitchhiked to Alaska and walked alone into the wilderness north of Mt. McKinley. His name was Christopher Johnson McCandless. He had given $25,000 in savings to charity, abandoned his car and most of his possessions, burned all the cash in his...

James Bond - Tomorrow Never Dies written by Raymond Benson performed by Simon Vance on CD (Unabridged)£9.99

Elliot Carver - the ultra-rich media mogul - has found a way to "create" news and broadcast it all over the world as it happens. Now he has devised the ultimate plan: to start a war between Great Britain and China. The conflict will reach every television in the world and garner the highest ratings in history.

Jango written by William Nicholson performed by Michael Page on CD (Unabridged)£19.99

Seeker, Morning Star and the Wild Man return in this mesmerising sequel to "Seeker". In "Jango", the friends discover that the mysterious warrior sect they had been so desperate to join is not quite what it appears from the outside. Disillusioned they leave to find their own way in the world. But now at least they..

Mightier Than The Sword - Book 5 of The Clifton Chronicles written by Jeffrey Archer performed by Alex Jennings on CD (Unabridged)£24.99

Mightier than the Sword opens with an IRA bomb exploding during the MV Buckingham's maiden voyage across the Atlantic - but how many passengers lose their lives?

O.M.D. - Change The World by Changing One Meal a Day written by Suzy Amis Cameron performed by Suzy Amis Cameron, Rebecca Amis and Dean Ornish MD on CD (Unabridged)£24.99

Change the world by changing one meal a day. Suzy Amis Cameron - environmental advocate, former actor, and mom of five - presents a clear-eyed and accessible guide for you to improve your health and shrink your personal carbon footprint simply by swapping one meat- and dairy-based meal for a ...

Row For Freedom - Crossing an Ocean in Search of Hope written by Julia Immonen with Craig Borlase performed by Jay O'Shea on CD (Unabridged)£9.99

"When you're in the middle of the adventure, you just have to live it. When you're on an expedition, you put your head down and battle through. Storytelling happens after the finish line... now that time has come [and] Julia can tell her story. The full story." (From the foreword by Bear Grylls.) An incredible account...

Shades of Twilight written by Linda Howard performed by Natalie Ross on CD (Unabridged)£4.99

Passion, wealth, and murder come together in this unputdownable thriller from the New York Times bestselling "queen of romantic suspense" (Booklist) Linda Howard. Roanna Davenport grew up a wealthy orphan on her grandmother's magnificent estate, Davencourt. There, she wanted for nothing except...

Smoke Signals - A Social History of Marijuana - Medical, Recreational and Scientific written by Martin A. Lee performed by Nick Podehl on CD (Unabridged)£29.99

"Hallelujah and glory be to Smoke Signals, Martin Lee's bodacious new book...Lee chronicles everything and everyone worth chronicling in the annals of marijuana" (High Times). This is the great American pot story, a dramatic social exploration of a plant that sits at the nexus of political, legal, medical...

Someone Like You written by Roald Dahl performed by Richard E. Grant, Juliet Stevenson, Stephen Mangan and Richard Griffiths on CD (Unabridged)£24.99

Penguin Audiobooks presents a brand new recording of Someone Like You, Roald Dahl's first collection of his world famous dark and sinister adult stories, brought to life by an all-star cast including Julian Rhind-Tutt, Stephen Mangan, Tamsin Greig, Derek Jacobi, Richard Griffiths, Will Self, Jessica Hynes ....

Spontaneous Happiness - A New Path to Emotional Well-Being written by Andrew Weil MD performed by Andrew Weil MD on CD (Unabridged)£9.99

Everyone wants to be happy. But what does that really mean? Increasingly, scientific evidence shows us that true satisfaction and well-being come only from within. Dr. Andrew Weil has proven that the best way to maintain optimum physical health is to draw on both conventional and alternative medicine.

Steering Through It - Navigating Life-Treatening Illness... Acceptance, Survival and Healing written by Lynn McLaughlin performed by Marnye Young on CD (Unabridged)£19.99

A life-threatening illness crushes the world around you and around those you love. How do we cope with diagnosis physically, emotionally, and spiritually? How do we move on? What are the most helpful ways to support others in crisis? In the end, what does it all mean? The author shares her most personal...

The Diary of a Young Girl - The Definitive Edition written by Anne Frank performed by Helena Bonham Carter on Cassette (Unabridged)£14.99

This diary from the Dutch girl who hid from the Nazis during World War II, offers insights into a life typical of any teenager. It reveals her curiosity about her emerging sexuality, the conflicts with her mother, her passion for Peter, a boy whose family hid with hers, and her acute portraits of her ...

The Infinities written by John Banville performed by Julian Rhind-Tutt on CD (Unabridged)£9.99

The dazzling new novel from the Man Booker Prize-winning author of The Sea Old Adam Godley's time on earth is drawing to an end, and as his wife and children gather at the family home, little do they realize that they are not the only ones who have come to observe the spectacle. The mischievous Greek...

The Perfect Assassin written by Ward Larsen performed by Amy McFadden on CD (Unabridged)£14.99

The Atlantic: A young woman sailing solo across the Atlantic makes an incredible discovery - a man narrowly clinging to life in the open ocean. But the desperate survivor is more than he appears. He is a Kidon - an Israeli assassin - who forcibly commandeers her boat with a new destination in mind: England.

The Tell-Tale Brain - A Neuroscientist's Quest for What Makes Us Human written by V.S. Ramachandran performed by David Drummond on MP3 CD (Unabridged)£24.99

V. S. Ramachandran is at the forefront of his field-so much so that Richard Dawkins dubbed him the "Marco Polo of neuroscience." Now, in a major new work, Ramachandran sets his sights on the mystery of human uniqueness. Taking us to the frontiers of neurology, he reveals what baffling...

The Winter Sea written by Di Morrissey performed by Kate Hood on CD (Unabridged)£14.99

Escaping an unhappy marriage and an unsatisfactory job, Cassie Holloway moves to the little NSW coastal town of Whitby Point. Here she meets the Aquino family, whose fishing business was founded by their ancestor, Giuseppe, an immigrant Italian, some ninety years before.Life for Cassie on the south west...

The Women's Book of Courage - Meditations for Empowerment and Peace of Mind written by Sue Patton Thoele performed by Sandra Burr on CD (Unabridged)£19.99

The Woman's Book of Courage is a little audiobook with a big message - we can take charge of our lives, stop trying to please all of the (other) people all of the time, and live happily with ourselves and others right now. Since it was first published, this book has touched the lives of many thousands of women.

This is Just My Face - Try Not to Stare written by Gabourey Sidibe performed by Gabourey Sidibe on CD (Unabridged)£14.99

The Oscar-nominated Precious star and Empire actress delivers a much-awaited memoir which is wise, complex, smart and funny. This Is Just My Face is the whirlwind tour of Gabourey Sidibe's life so far. In it, we meet her polygamous father, her gifted mother who fed the family by busking on the subway, and...

Through a Glass Brightly written by David P. Barash performed by Charles Constant on CD (Unabridged)£24.99

In Through a Glass Brightly, noted scientist David P. Barash explores the process by which science has, throughout time, cut humanity "down to size," and how humanity has responded. A good paradigm is a tough thing to lose, especially when its replacement leaves us feeling more vulnerable and less special.

Who We Were Before written by Leah Mercer performed by Simon Mattacks and Henrietta Meire on CD (Unabridged)£14.99

Zoe knows that it wasn't really her fault. Of course it wasn't. But if she'd just grasped harder, run faster, lunged quicker, she might have saved him. And Edward doesn't really blame her, though his bitter words at the time still haunt her, and he can no more take them back than she can halt the car that killed...

Write Better Right Now - The Reluctant Writer's Guide to Confident Communication and Self-Assured Style written by Mary-Kate Mackey performed by Tanya Eby on CD (Unabridged)£9.99

In almost any career, you must know how to write—even if it's not part of your job description. But if you are a reluctant writer, producing even the simplest memo may be a struggle. Write Better Right Now is the springboard to get you ahead in any job, passion project, or situation that requires writing skills.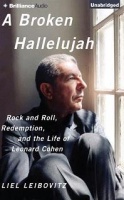 A Broken Hallelujah - Rock and Roll, Redemption, and the Life of Leonard Cohen written by Liel Leibovitz performed by Liel Leibovitz on CD (Unabridged)£29.99
Why is it that Leonard Cohen receives the sort of reverence we reserve for a precious few living artists? Why are his songs, three or four decades after their original release, suddenly gracing the charts, blockbuster movie sound tracks, and television singing competitions?
---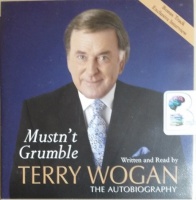 Mustn't Grumble written by Terry Wogan performed by Terry Wogan on CD (Abridged)£4.99
Written in a style familiar to his millions of listeners, rich with warmth and irony, MUSTN'T GRUMBLE is Terry's definitive autobiography. Not only does he introduce the reader to post-Emergency Ireland, his chain-smoking maiden aunts, his quick-witted mother and hard-working father
---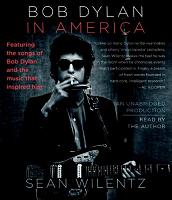 Bob Dylan in America written by Sean Wilentz performed by Sean Wilentz on CD (Unabridged)£29.99
One of America's finest historians shows us how Bob Dylan, one of the country's greatest and most enduring artists, still surprises and moves us after all these years. Growing up in Greenwich Village, Sean Wilentz discov­ered the music of Bob Dylan as a young teenager....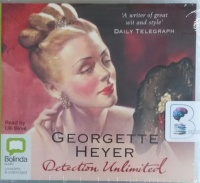 Detection Unlimited - Book 4 of The Inspector Hemmingway Series written by Georgette Heyer performed by Ulli Birve on CD (Unabridged)£19.99
Slumped on a seat under an oak tree is old Sampson Warrenby, with a bullet through his head. Everybody in the village is ready to tell Chief Inspector Hemingway who did it. Could the murderer have been the dead man's niece? Or perhaps it was the other town solicitor? The couple at the farm had a guilty...
---
---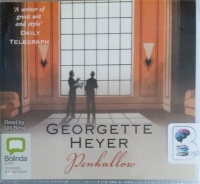 Penhallow written by Georgette Heyer performed by Ulli Birve on CD (Unabridged)£24.99
Hated for his cruel and vicious nature, ruling his family with an iron hand from his sickbed, tyrannical patriarch Adam Penhallow is found murdered the day before his birthday. His entire family had assembled for his birthday celebration, and every one of them had the ways and means to commit the crime.
---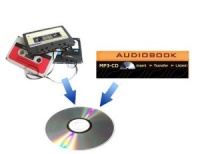 Special Order Over 100 hour Fixed Price Audio Transfer Service£250.00
This is the fixed price £250.00 item to be used when ordering conversion of a 100+ hour Audio Cassette or MP3 CD title.
---
---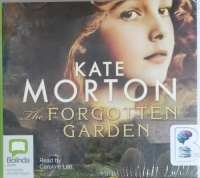 The Forgotten Garden written by Kate Morton performed by Caroline Lee on CD (Unabridged)£19.99
Thirty-eight year old Cassandra is lost, alone and grieving. Her much loved grandmother, Nell, has just died and Cassandra, her life already shaken by a tragic accident ten years ago, feels like she has lost everything known and dear to her. But an unexpected and mysterious bequest from Nell turns Cassandra's life...
---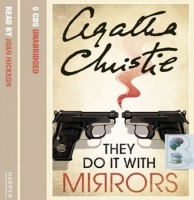 They Do It With Mirrors written by Agatha Christie performed by Joan Hickson on CD (Unabridged)£14.99
Miss Marple senses danger when she visits a friend living in a Victorian mansion which doubles as a rehabilitiation centre for delinquents.
---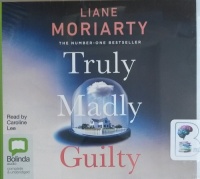 Truly Madly Guilty written by Liane Moriarty performed by Caroline Lee on CD (Unabridged)£19.99
If only they'd said no ... What if they hadn't gone? That's the question Clementine can't stop asking herself. It was just a backyard barbeque. They didn't know their hosts that well. They were friends of friends. They could so easily have said no. But she and her husband Sam said yes, and now they can never change...
---
An Audience with Kenneth Williams written by Kenneth Williams performed by Kenneth Williams on Cassette (Abridged)£4.99
The nasal tones and camp style of Kenneth Williams are instantly recognised. One of the great entertainers of the last fifty years gives a superb performance in front of a celebrity audience. His career spans Hancock's Half Hour, Round The Horne and, of course, the Carry On Films. Here he illustrates many of the...
---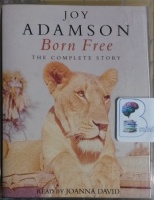 Born Free - The Complete Story written by Joy Adamson performed by Joanna David on Cassette (Abridged)£14.99
Joy Adamson is world-famous as the woman who walked with lions. These are the books that brought the story of her work to a public whose imagination was captured by the discovery of this remarkable interaction between man and beast. Born Free was first published in 1960, and tells the story of her...
---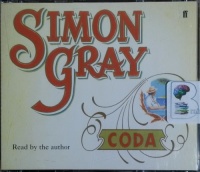 Coda written by Simon Gray performed by Simon Gray on CD (Abridged)£14.99
Oddly, or perhaps not oddly, come to think of it, the smoking ban came into effect about three days after I got the news - yes, now I do come to think of it, it seems more than odd, it seems eerily consequential, suggesting among other possibilities that I am so innately, organically obedient that my whole physical...
---
---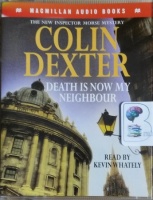 Death is Now My Neighbour written by Colin Dexter performed by Kevin Whately on Cassette (Abridged)£4.99
A crime novel featuring Chief Inspector Morse, in which Morse and his assistant Sergeant Lewis are called upon to investigate the murder of a young woman who was shot from close range through her kitchen window. After a visit to his doctor, Morse finds that he also has to deal with a crisis of his own.
---
---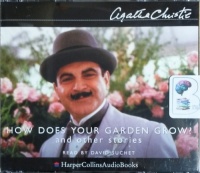 How Does Your Garden Grow? and Other Stories written by Agatha Christie performed by David Suchet on CD (Unabridged)£14.99
The Plymouth Express, The Submarine Plans, Problem at Sea, How Does Your Garden Grow? The Market Basing Mystery - David Suchet, Poirot to perfection, returns with five further short stories taken from the collection entitled Poirot's Early Cases. Each story is entirely self-contained and shows all the essential...
---
---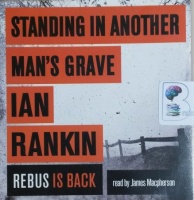 Standing in Another Man's Grave written by Ian Rankin performed by James Macpherson on CD (Unabridged)£14.99
Winner of the 2013 Audible Sounds of Crime Award Its 25 years since John Rebus appeared on the scene, and 5 years since he retired. But 2012 sees his return in Standing in Another Man's Grave. Not only is Rebus as stubborn and anarchic as ever, but he finds himself in trouble with Rankin's latest creation...
---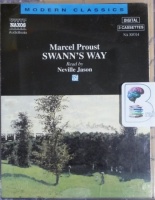 Swann's Way written by Marcel Proust performed by Neville Jason on Cassette (Abridged)£6.99
The introduction of a highly sensitive and imaginative child; the mother he loved, and from whom to be parted was such agony; and the father who, although loving in his own way, was incapable of understanding the emotional behavior of his delicate child.
---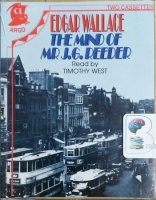 The Mind of Mr J.G. Reeder written by Edgar Wallace performed by Timothy West on Cassette (Abridged)£14.99
I see wrong in everything,' said Mr Reeder, 'I have the mind of a criminal.' At first glance J G Reeder is an ordinary, slightly shabby little man with red hair, weak eyes, whiskers, square-toed boots and a chest protector cravat. However, working for the Public Prosecutor he finds plenty to stretch his extraordinary...
---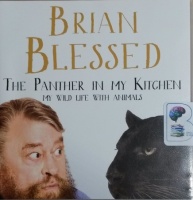 The Panther in My Kitchen - My Wild Life With Animals written by Brian Blessed performed by Brian Blessed on CD (Unabridged)£19.99
Brian Blessed has a lifelong love of animals and over the years has rescued cats and dogs, horses and ponies, and even a very ungrateful fighting cock. All were characters in their own right, such as Jessie, a dog left languishing for a year at the local RSPCA, who ruled the entire household with a rod of iron...
---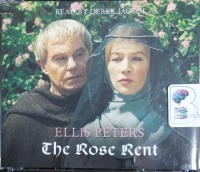 The Rose Rent written by Ellis Peters performed by Derek Jacobi on CD (Abridged)£19.99
When Judith Perle's husband dies, the young widow bestows one of her properties a house in the Monk's Foregate on the Abbey of Shrewsbury. The only rent is a single white rose, to be delivered annually upon the day of the translation of St Winifred. But as a beautiful woman with a substantial dowry, Judith...
---
---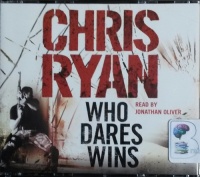 Who Dares Wins written by Chris Ryan performed by Jonathan Oliver on CD (Abridged)£9.99
Two brothers. One mission. And a whole world of trouble... Sam and Jacob Redman. Two brothers, SAS through and through. They fight alongside each other; they watch each other's backs. They are ruthlessly professional in the field of war, fiercely loyal wherever they are. But when Jacob is booted from the...
---
Dragonseye written by Anne McCaffrey performed by Dick Hill on CD (Unabridged)£24.99
Thread: deadly silver strands that fall from the sky like rain, devouring every organic thing in their path - animals, plants, and people alike. Who could believe that such a horrible thing could exist? After all, it's been two hundred years since Thread supposedly fell on Pern. No one alive remembers that first...
---
---