---
---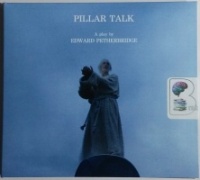 Pillar Talk - A Play written by Edward Petherbridge performed by Edward Petherbridge on CD (Unabridged)£14.99
Exclusive to Brainfood Audiobooks! Esteemed actor Edward (Nicholas Nickleby) Petherbridge uses the story of Symeon Stylites, the 5th century monk who lived on a pillar for thirty-six years, as a framework for an existential inquiry into imagination, belief, doubt, miracles and why one would live 'as I live.'
---
---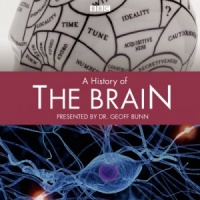 A History of the Brain written by Dr Geoff Bunn performed by Dr Geoff Bunn on CD (Unabridged)£6.99 - £7.29
This set covers 10 x 15 minute series on Radio 4 which was part of a two-week "Brain Season".
It explains in clear terms the latest discoveries in neuroscience. In this unprecedented journey, covering over 2,500 years of development in our understanding of what it is to be human.
---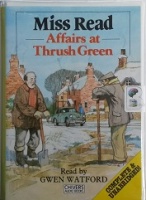 Affairs at Thrush Green written by Mrs Dora Saint as Miss Read performed by Gwen Watford on Cassette (Unabridged)£16.99 - £19.99
When Charles Henstock, rector of Thrush Green, moves a mile downhill to the parish of Lulling, his many friends rejoice in his promotion. But an unfortunate skirmish with one of his wealthy parishioners over the Lady Chapel kneelers saddens him. England, 1930s.
---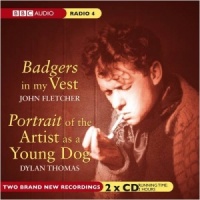 Badgers in My Vest and Portrait of the Artist as a Young Dog written by Dylan Thomas performed by BBC Full Cast Dramatisation on CD (Unabridged)£4.99 - £6.99
Badgers in My Vest is a new, darkly funny play by an acclaimed contemporary playwright, based on a true incident in Dylan Thomas' life.
---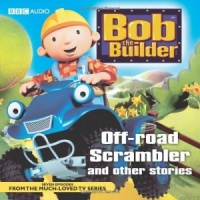 Bob the Builder - Off-Road Scrambler written by Bob the Builder Team performed by Bob the Builder Team on CD (Unabridged)£2.99
This title includes seven episodes from the hugely popular series featuring Bob the Builder, Roley, Lofty, Dizzy, Scoop, Muck and Spud - as seen on BBC TV.
---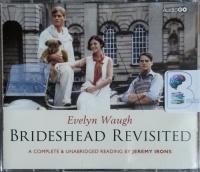 Brideshead Revisited written by Evelyn Waugh performed by Jeremy Irons on CD (Unabridged)£29.99 - £39.99
Brideshead Revisited is Evelyn Waugh's stunning novel of duty and desire set amongst the decadent, faded glory of the English aristocracy in the run-up to the Second World War.
Performed brilliantly by Jeremy Irons
---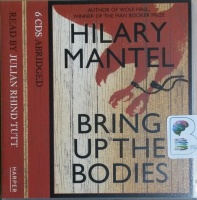 Bring Up The Bodies written by Hilary Mantel performed by Julian Rhind Tutt on CD (Abridged)£5.99
Winner of the Man Booker Prize 2012 Winner of the 2012 Costa Book of the Year Shortlisted for the 2013 Women's Prize for Fiction 'Simply exceptional…I envy anyone who hasn't yet read it'Daily Mail 'A gripping story of tumbling fury and terror'Independent on Sunday With this historic win for Bring Up the Bodies...
---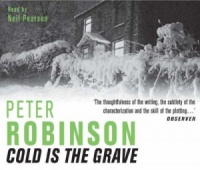 Cold is the Grave written by Peter Robinson performed by Neil Pearson on CD (Abridged)£19.99
Detective Inspector Alan Banks relationship with Chief Constable Riddle has always been strained. So Banks is more than a little surprised when Riddle summons him late one night and begs for his help.
---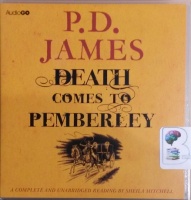 Death Comes to Pemberley written by P.D. James performed by Sheila Mitchell on CD (Unabridged)£4.99 - £9.99
The year is 1803, and Darcy and Elizabeth have been married for six years.
There are now two handsome and healthy sons in the nursery, Elizabeth's beloved sister Jane and her husband Bingley live nearby and the orderly world of Pemberley seems unassailable.
---
---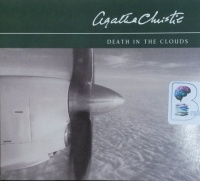 Death in the Clouds written by Agatha Christie performed by David Timson on CD (Abridged)£4.99
From seat No.9, Hercule Poirot was ideally placed to observe his fellow air passengers. Over to his right sat a pretty young woman, ahead, across the gangway in seat No.8, a detective writer was being troubled by an aggressive wasp. What Poirot did not yet realize was that behind him, in seat No.2, sat the ...
---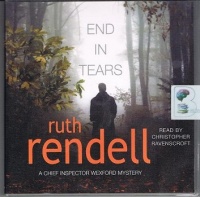 End in Tears written by Ruth Rendell performed by Christopher Ravenscroft on CD (Abridged)£4.99
A lump of concrete dropped deliberately from a little stone bridge kills the wrong person. The young woman in the car behind is spared. But only for a while...
---
---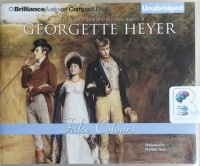 False Colours written by Georgette Heyer performed by Phyllida Nash on CD (Unabridged)£19.99 - £24.99
The honourable Christopher Fancot, on leave from the Diplomatic Service in the summer of 1817, is startled to find his entrancing but incorrigibly extravagant mother on the brink of financial and social ruin - and more than alarmed that his identical twin, Evelyn, Earl of Denville, has disappeared ...
---
---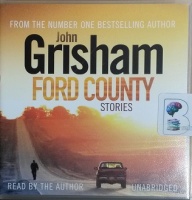 Ford County - Stories written by John Grisham performed by John Grisham on CD (Unabridged)£4.99
In his first collection of short stories John Grisham takes us back to Ford County, Mississippi, the setting of his first novel, A TIME TO KILL. ·Wheelchair-bound Inez Graney and her two older sons, Leon and Butch, take a bizarre road trip through the Mississippi Delta to visit the youngest Graney brother...
---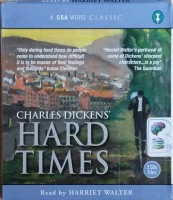 Hard Times written by Charles Dickens performed by Harriet Walter on CD (Abridged)£9.99
Set in the north of England during the 19th century, 'Hard Times' is the story of Thomas Gradgrind, a schoolmaster, who has strong and overbearing views on how his children, Louisa and Tom, should behave in order to become 'models in society'.
---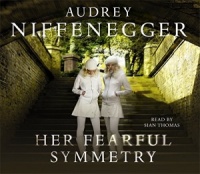 Her Fearful Symmetry written by Audrey Niffenegger performed by Sian Thomas on CD (Abridged)£4.49 - £4.99
dearest e, I told you I would let you know-so here it is-goodbye. I try to imagine what it would feel like if it was you-but it's impossible to conjure the world without you, even though we've been apart so long. I didn't leave you anything. You got to live my life.
---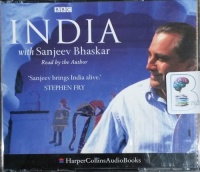 India written by Sanjeev Bhaskar performed by Sanjeev Bhaskar on CD (Unabridged)£9.99
Exotic and diverse, richly colourful and intriguingly complex: India is one of the most exciting countries to visit in the world today. Sanjeev Bhaskar, of Goodness Gracious Me and The Kumars at No. 42, grew up in 70s surburban West London, so his regular family visits to India to see his relatives gave him ...
---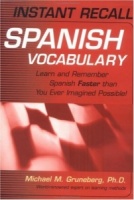 Instant Recall - Spanish Vocabulary written by Michael M. Gruneberg Ph.D. performed by Michael M. Gruneberg, Ph.D. on CD (Unabridged)£4.99
The Instant Recall series presents a technique for learning vocabulary that has been scientifically proven up to three times more effective than conventional methods.
Ideal for travelers or students as young as 10, these programs will teach 200 key words...
New In May 2019 Part 3
(in alphabetical order)
A Call to Action - Women, Religion, Violence and Power written by Jimmy Carter performed by Jimmy Carter on CD (Unabridged)£19.99

The world's discrimination and violence against women and girls is the most serious, pervasive, and ignored violation of basic human rights: This is President Jimmy Carter's call to action. President Carter was encouraged to write this book by a wide coalition of leaders of all faiths. His urgent report is current.

A Knight of the Seven Kingdoms written by George R.R. Martin performed by Harry Lloyd on CD (Unabridged)£19.99

A century before A GAME OF THRONES, two unlikely heroes wandered Westeros… A KNIGHT OF THE SEVEN KINGDOMS compiles the first three official prequel novellas to George R.R. Martin's ongoing masterwork, A SONG OF ICE AND FIRE. Before Tyrion Lannister and Podrick Payne there was Dunk and Egg.

A Single Man written by Christopher Isherwood performed by Simon Prebble on CD (Unabridged)£19.99

Celebrated as a masterpiece from its first publication, A Single Man is the story of George, an English professor in suburban California left heartbroken after the death of his lover, Jim. With devastating clarity and humour, Christopher Isherwood shows George's determination to carry on, evoking the unexpected...

Above the Line - My Wild Oats Adventure written by Shirley MacLaine performed by Shirley MacLaine on CD (Unabridged)£24.99

Read by New York Times best-selling author and Academy Award winner Shirley MacLaine, a funny, fierce, imaginative memoir chronicling her remarkable experiences filming Wild Oats in the Canary Islands and the extraordinary memories her time there brought forth of a past life on the lost continent...

Auschwitz Lullaby written by Mario Escobar performed by Hayley Cresswell on CD (Unabridged)£19.99

Based on the true story of a brave German nurse tasked with caring for Auschwitz's youngest prisoners. "Auschwitz Lullaby grabbed my heart and drew me in. A great choice for readers of historical fiction." (Irma Joubert, author of The Girl from the Train) Auschwitz Lullaby brings to life the story of Helene...

Cabbages and Kings written by O. Henry performed by Sean Pratt on CD (Unabridged)£29.99

This book was written while by a man on the lam, literally, in Honduras. O. Henry (whose real name was William Sydney Porter) was awaiting trial over bank embezzlement changes, and his father in law posted bail to keep him out of jail -- but the day before Porter was due to stand trial he fled, first to ...

Economics - The User's Guide written by Ha-Joon Chang performed by John Lee on MP3 CD (Unabridged)£14.99

What is economics? How does the global economy work? What do different economic theories tell us about the world? In Economics: The User's Guide, best-selling author Ha-Joon Chang explains how the global economy works and why anyone can understand the dismal science. Unlike many economists who...

Flanagan's Run written by Tom McNab performed by Rupert Degas on CD (Unabridged)£24.99

Daunted by the prospect of running a marathon? The 3,000-mile Transamerica epic race that is the subject of this novel puts it very much in perspective. It is depression-era America and notorious huckster, Flanagan, plans the ultimate race, reeling in contestants with the promise of a glittering jackpot prize.

God Spelled Backwards - The Journey of an Actress into the World of Dog Rescue written by Sylva Kelegian performed by Kathe Mazur on CD (Unabridged)£34.99

When newlywed actress Sylva Kelegian shows up at a Manhattan veterinary clinic to walk a rescue dog, a strawberry-blonde puppy stumbles down the stairs and into her heart - opening it to the plight of hurt and abandoned dogs everywhere. After a move to Los Angeles with her actor husband, Sylva finds her...

Hemingway in Love - His Own Story written by A.E. Hotchner performed by A.E. Hotchner, Joan Baker, Susan Hanfield and Alex Hyde-White on CD (Unabridged)£19.99

In June of 1961, A.E. Hotchner visited an old friend in the psychiatric ward of St. Mary's Hospital. It would be the last time they spoke: a few weeks later, Ernest Hemingway was released home, where he took his own life.

I Thought My Father was God written by Paul Auster performed by Paul Auster on CD (Unabridged)£14.99

When Paul Auster was asked to join NPR's Weekend All Things Considered program to tell stories, he turned the proposition on its head: he would let the stories come to him. He invited listeners to submit brief, true-life anecdotes about events that touched their lives. And so the National Story Project was born.

Inside the Atheist Mind - Unmasking the Religion of Those Who Say There is No God written by Anthony DeStefano performed by Anthony DeStefano on CD (Unabridged)£19.99

From USA Today best-selling author Anthony DeStefano, an entertaining retort to atheism and its proponents, revealing the intellectual bankruptcy at atheism's core and equipping Christians to respond to its hollow arguments. A witty and devastating takedown of the "new" atheist position, Inside the...

Into the Black - Odyssey One written by Evan Currie performed by Benjamin L. Darcie on CD (Unabridged)£24.99

Beyond the confines of our small world, far from the glow of our star, lies a galaxy and universe much larger and more varied than anyone on Earth can possibly imagine. For the new NAC spacecraft Odyssey and her crew, the unimaginable facets of this untouched world are about to become reality.

It's All Relative - Adventures Up and Down the World's Family Tree written by A.J. Jacobs performed by A.J. Jacobs on CD (Unabridged)£19.99

New York Times bestselling author of The Know-It-All and The Year of Living Biblically, A.J. Jacobs undergoes a hilarious, heartfelt quest to understand what constitutes family—where it begins and how far it goes—and attempts to untangle the true meaning of the "Family of Humankind." A.J. Jacobs has received...

Keep Smiling written by Charlotte Church performed by Charlotte Church on CD (Abridged)£6.99

Charlotte Church burst onto the music scene when she was only 12 years old. She went straight to the top of the charts with VOICE OF AN ANGEL and sang for the Pope, the US President and royalty across the world. She has released five classical albums, one pop album, hosted her own....

Mother of Invention written by Caeli Wolfson Widger performed by Christina Traister on CD (Unabridged)£14.99

What will a mother sacrifice to have it all? Meet Silicon Valley executive Tessa Callahan, a woman passionate about the power of technology to transform women's lives. Her company's latest invention, the Seahorse Solution, includes a breakthrough procedure that safely accelerates human pregnancy from...

No Time to Wave Goodbye written by Jacquelyn Mitchard performed by Susan Denaker on CD (Unabridged)£39.99

New York Times best-selling author Jacquelyn Mitchard captured the heart of a nation with The Deep End of the Ocean, her celebrated debut novel about mother Beth Cappadora, a child kidnapped, a family in crisis. Now, in No Time to Wave Goodbye, the unforgettable Cappadoras are in peril once again...

Odysseus Ascendant - Odyssey One written by Evan Currie performed by David de Vries on CD (Unabridged)£24.99

A mysterious entity may be the key to a starship's survival - or a terrifying new threat - as the Odyssey One series continues... The Empire has set its sights on its next target: human Terrans. As effective allies of the Priminae, the denizens of Earth have proven themselves enemies to the Empire, and now the ...

Proof written by Dick Francis performed by Charles Dance on Cassette (Abridged)£9.99

A classic mystery from Dick Francis, the champion of English storytellers. Wine merchant Tony Beach will do anything for a quiet life. But when a party to celebrate the end of the racing season ends in eight violent deaths, he is drawn reluctantly into the subsequent investigation. Meanwhile, the police, having...

Rogue Spooks - The Intelligence War on Donald Trump written by Dick Morris and Eileen McGann performed by John Pruden on CD (Unabridged)£19.99

This is the story of an attempted coup d'état--now in progress--by rogue intelligence agents. The goal: to overthrow the presidency of Donald Trump and subvert the will of the electorate. Donald Trump's first 100 days in office were roiled by allegations of treasonous contacts between his campaign team ...

Sex, Murder and The Meaning of Life written by Douglas T. Kenrick performed by Fred Stella on CD (Unabridged)£24.99

Why do we do what we do? Especially those seemingly inexplicable behaviors-from the disreputable to the downright despicable? Between what can be learned from evolutionary psychology (thinking that has developed in our species over the millennia to ensure its propagation) and cognitive science ...

Stage Four written by Sander Kollaard performed by Michele Hutchinson on CD (Unabridged)£14.99

From an award-winning Dutch author comes a heartbreaking and poetic novel about a couple's lasting love and their dedication to living out their dream. Dutch couple Sarie and Barend Vervoort celebrate their retirement by buying a camper van and hitting the road. Their intention is to drive around Europe...

Tea at Five written by Matthew Lombardo performed by Kate Mulgrew on CD (Unabridged)£14.99

Joins us for a cup of tea, won't you? Katharine Hepburn beckons us into her Connecticut home for a cozy chat and an intimate look at the legend, and the woman behind the legend. Based on the critically acclaimed New York production, the independent, intelligent, feisty Hepburn comes alive once again when..

The China Mission - George Marshall's Unfinished War 1945-1947 written by Daniel Kurtz-Phelan performed by Malcolm Hillgartner on CD (Unabridged)£24.99

At the end of World War II, General George Marshall took on what he thought was a final mission-this time not to win a war, but to stop one. In China, conflict between Communists and Nationalists threatened to suck in the United States and escalate into revolution. Marshall's charge was to cross the Pacific...

The Clockwork Three written by Matthew J. Kirby performed by Marc Thompson on CD (Unabridged)£29.99

Three ordinary children are brought together by extraordinary events. . . Giuseppe is an orphaned street musician from Italy, who was sold by his uncle to work as a slave for an evil padrone in the U.S. But when a mysterious green violin enters his life he begins to imagine a life of freedom. Hannah is a ...

The Dragon Queen written by William Andrews performed by Todd McLaren and Janet Song on CD (Unabridged)£19.99

From the bestselling author of Daughters of the Dragon comes the story of one of the most extraordinary queens in history. As tensions rise on the Korean peninsula, US diplomat Nate Simon is sent to Seoul to gauge the political situation and advise the president. He also needs to find out why someone sent...

The Edge of the Sky - All You Need to Know About the All-There-Is written by Roberto Trotta performed by Bronson Pinchot on CD (Unabridged)£14.99

From the big bang to black holes, dark matter to dark energy, the origins of the universe to its ultimate destiny, The Edge of the Sky tells the story of the most important discoveries and mysteries in modern cosmology -- with a twist. The book's lexiconis limited to the thousand most common words in the English...

The Girl of the Lake - Stories written by Bill Roorbach performed by Will Damron on CD (Unabridged)£19.99

In The Girl of the Lake, Bill Roorbach conjures vivid, complex characters whose layered interior worlds feel at once familiar and extraordinary. Among the unforgettable characters Roorbach creates are an adventurous boy who learns what courage really is when an aging nobleman recounts history to him ...

The Heart of Matter - Odyssey One written by Evan Currie performed by Benjamin L. Darcie on CD (Unabridged)£24.99

After an epic maiden voyage that introduced Earth to a larger universe - and a cosmos full of terrifying new enemies - Captain Eric Weston and the crew of the NAC spacecraft Odyssey have spent months cooling their heels under their admiral's watchful eye. But when Earth's newest ally, the Priminae, strike a...

The Madoffs Among Us written by William M. Francavilla CFP performed by Sam Osheroff on CD (Unabridged)£19.99

Each year Americans lose billions of dollars to fraudulent activity. The Madoffs Among Us explains in graphic detail how and why people fall prey. Most importantly, it tells you how to easily identify the people who perpetrate these crimes and avoid their deceitful practices. Why do smart people fall for these...

The Moonstone written by Wilkie Collins performed by Peter Jeffrey on MP3 CD (Unabridged)£19.99 - £24.99

The Moonstone, a priceless Indian diamond which had been brought to England as spoils of war, is given to Rachel Verrinder on her eighteenth birthday. That very night, the stone is stolen. Suspicion then falls on a hunchbacked housemaid, on Rachel's cousin Franklin Blake, on a troupe of mysterious Indian jugglers, and on Rachel herself.

The Yellow House written by Emily O'Grady performed by Danielle Baynes on CD (Unabridged)£19.99

Winner of The Australian/Vogel's Literary Award Even before I knew anything about Granddad Les, Wally and me sometimes dared each other to see how close to the knackery we could get. It was way out in the bottom paddock, and Dad had banned us from going further than the dam. Wally said it was...

Things That Helped - On Postpartum Depression written by Jessica Friedmann performed by Shiromi Arserio on CD (Unabridged)£19.99

Things That Helped is a memoir in essays, detailing the Australian writer Jessica Friedmann's recovery from postpartum depression. In each essay she focuses on a separate totemic object-from pho to red lips to the musician Anohni-to tell a story that is both deeply personal and culturally resonant. Drawing on...

True Stories from An Unreliable Eyewitness - A Feminist Coming of Age written by Christine Lahti performed by Christine Lahti on CD (Unabridged)£24.99

A fiercely intelligent, hilarious, and deeply feminist collection of interrelated personal stories from Academy, Emmy, and Golden Globe Award-winning actress and director Christine Lahti. For decades, actress and director Christine Lahti has captivated the hearts and minds of her audience through iconic roles...

Unconditional Love - A Guide to Navigating the Joys and Challenges of Being A Grandparent Today written by Jane Isay performed by Joyce Bean on CD (Unabridged)£24.99

A beautiful meditation on the joys of being a grandparent and a practical guide to help you and your adult children make the most of your relationship with a grandchild. For many grandparents, a grandchild offers a second chance to become the parent they didn't have the time or the energy to be when raising...

What Keeps You Up at Night - How To Find Peace While Chasing Your Dreams written by Pete Wilson performed by Van Tracy on CD (Unabridged)£19.99

It's easy to feel paralyzed by uncertainty. We want our questions answered, our decisions affirmed, and our plans applauded. But life doesn't come with an instruction manual and rarely follows a straight path. How would your life change if you learned to lean into uncertainty instead of waiting on the sidelines...

What The Future Looks Like - Scientists Predict the Next Great Discoveries.... written by Jim Al-Khalili performed by Pete Cross on CD (Unabridged)£24.99

Science fact, not science fiction, on the cutting-edge developments that are already changing the course of our future Every day, scientists conduct pioneering experiments with the potential to transform how we live. Yet it isn't every day you hear from the scientists themselves! Now, award-winning author...

Wild Swans: Three Daughters of China written by Jung Chang performed by Pik-Sen Lim on CD (Unabridged)£29.99

Few books have had such an impact as Wild Swans: a popular best seller and a critically acclaimed history of China that opened up the country to the world. Through the story of three generations of women in her own family - the grandmother given to the warlord as a concubine, the Communist mother, and the...

Without The Moon written by Cathi Unsworth performed by Jon Glover on CD (Unabridged)£24.99

London during the long, dark days of the Blitz: a city outwardly in ruins, weakened by exhaustion and rationing - and DCI Edward Greenaway keeps a careful eye on everyone. Out on the streets, something nastier is stirring: London's prostitutes are being murdered, their bodies left mutilated to taunt the police.

Wobegon Boy written by Garrison Keillor performed by Garrison Keillor on CD (Abridged)£19.99

Keillor's follow up to Lake Wobegon Days has his protagonist, John Tollefson, now a forty-something radio station manager living in upstate New York, return to Minnesota for a life-changing visit.

Women Don't Ask - Negotiation and the Gender Divide written by Linda Babcock and Sara Laschever performed by Sasha Dunbrooke on CD (Unabridged)£14.99

When Linda Babcock asked why so many male graduate students were teaching their own courses and most female students were assigned as assistants, her dean said: "More men ask. The women just don't ask." It turns out that whether they want higher salaries or more help at home, women often find it...
---
---
---
---
---
---
---
---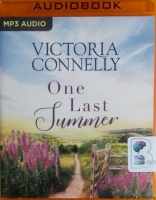 One Last Summer written by Victoria Connelly performed by Jan Cramer on MP3 CD (Unabridged)£14.99
They have the whole summer ahead of them. Is it enough to rekindle the friendship they once shared? Harriet Greenleaf dreams of spending the summer in a beautiful ancient priory on the Somerset coast with her two best friends - but her dream is bittersweet. On the one hand, it's a chance to reconnect three...
---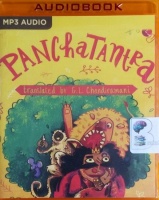 Panchatantra written by Pandit Vishnu Sharma performed by Shernaz Patel on MP3 CD (Unabridged)£9.99
The oldest surviving collection of India fables, the Panchatantra, was probably written around 200 BC by the great Hindu scholar Pandit Vishnu Sharma. The Panchatantra is a book of niti, the wise conduct of life, written in the form a chain of simple stories. Each of these stories has a moral and philosophical...
---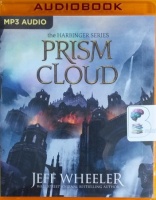 Prism Cloud - The Harbinger Series written by Jeff Wheeler performed by Kate Rudd on MP3 CD (Unabridged)£14.99
Friendship is strained to its breaking point in Wall Street Journal bestselling author Jeff Wheeler's fourth Harbinger novel. When the emperor is assassinated, Sera Fitzempress is the noble most eligible to inherit the empire. Her upcoming marriage to the prince would cement her position. And as a champion for...
---
---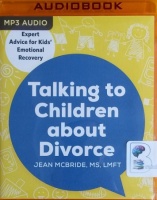 Talking to Children About Divorce - Expert Advice for Kids' Emotional Recovery written by Jean McBride MS LMFT performed by Kristin Price on MP3 CD (Unabridged)£14.99
Marriage and family therapist Jean McBride has helped more than 20,000 families navigate divorce. Now she shares her expertise with an in-depth guide to discussing divorce with your kids so you can support your child's adjustment throughout the entire divorce process. In Talking to Children About Divorce...
---
---
---
---
---
---
---
---