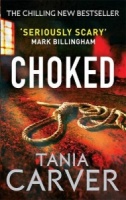 Choked written by Tania Carver performed by Martyn Waites on CD (Abridged)£3.99 - £6.99
'I have something you've lost,' the voice said. 'Your daughter.' He will threaten her. The honeymoon is over for newlywed criminologist Marina Esposito. Her house is in flames. Her cop husband is in a coma. Her baby daughter is missing. And then her phone rings . . .
---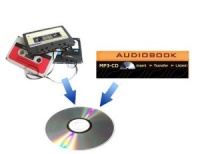 3 Hour Fixed Price Audio Transfer£15.00
This is the fixed price £15 item to be used when ordering conversion of a sub 3 hour Audio Cassette or MP3 CD title.
---
---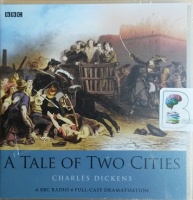 A Tale of Two Cities written by Charles Dickens performed by BBC Full Cast Dramatisation and Robert Lindsay on CD (Abridged)£19.99 - £34.99
Robert Lindsay stars in this BBC Radio 4 full-cast dramatisation of the classic novel by Charles Dickens. From the echo of the first line 'It was the best of times, it was the worst of times' to the final 'It is a far better thing that I do than I have ever done', Dickens' classic novel of the French revolution...
---
---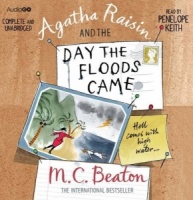 Agatha Raisin and the Day The Floods Came written by M.C. Beaton performed by Penelope Keith on CD (Unabridged)£14.99 - £19.99
A Genius performance by Penelope Keith!
Drowned brides are like buses: nothing for ages, then two come along at the same time . . . ! Abandoned by husband James, Agatha hops on a plane to the South Pacific, hoping to mend her broken heart.
---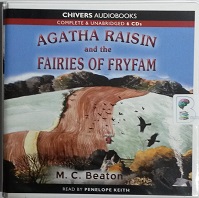 Agatha Raisin and the Fairies of Fryfam written by M.C. Beaton performed by Penelope Keith on CD (Unabridged)£19.99
Feeling jilted and cross, Agatha follows a fortune-teller's advice and rents a cottage in the pretty village of Fryfam, where she hopes good fortune and true love will come chasing after her for a change. Unfortunately, her romantic notions are soon dispelled by the strange goings-on in the village.
---
---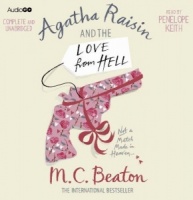 Agatha Raisin and the Love from Hell written by M.C. Beaton performed by Penelope Keith on CD (Unabridged)£14.99 - £24.99
A Genius performance by Penelope Keith!
No happily ever after for her! Recently married to neighbour James Lacey, Agatha quickly finds that love is not all it's cracked up to be - soon the newly-weds are living in separate cottages and accusing each other of infidelity.
---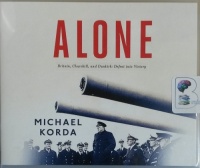 Alone - Britain, Churchill and Dunkirk: Defeat into Victory written by Michael Korda performed by John Lee on CD (Unabridged)£24.99
Combining epic history with rich family stories, Michael Korda chronicles the outbreak of World War II and the great events that led to Dunkirk. An epic of remarkable originality, Alone captures the heroism of World War II as movingly as any book in recent memory. Bringing to vivid life the world leaders...
---
And Another Thing written by Eoin Colfer performed by Simon Jones on CD (Unabridged)£19.99
"And Another Thing ..." will be the sixth novel in the now improbably named "Hitchhiker's Guide to the Galaxy" trilogy.
Eight years after the death of its creator, Douglas Adams, the author's widow, Jane Belson, has given her approval for the project to be continued by the international number one bestselling children's writer, Eoin Colfer
---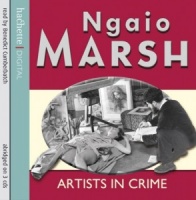 Artists in Crime written by Ngaio Marsh performed by Benedict Cumberbatch on CD (Abridged)£7.99 - £12.99
A Benedict Cumberbatch Genius Performance!
It started as a student exercise, the knife under the drape, the model's pose chalked in place. But before Agatha Troy, artist and instructor, returns to the class, the pose has been re-enacted in earnest....
---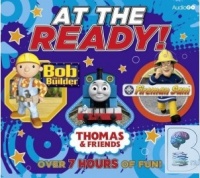 At The Ready! written by Various Childrens Authors performed by Various Famous Actors on CD (Abridged)£39.99
This box set contains over 7 hours of fun from Bob the Builder, Fireman Sam and Tomas the Tank Engine! This would make a brilliant gift that will last considerably longer than the New Year! Consisting of Bob the Builder: Project Build It / Bob the Builder: Off-Road Scrambler and other stories / Fireman Sam: Paper Plane Down and other...
---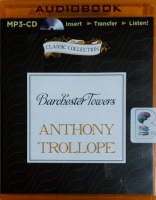 Barchester Towers written by Anthony Trollope performed by Stephen Thorne on MP3 CD (Unabridged)£29.99
Barchester Towers, Trollope's most popular novel, is the second of the six Chronicles of Barsetshire.
---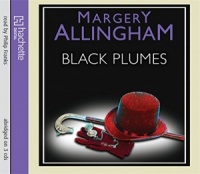 Black Plumes written by Margery Allingham performed by Philip Franks on CD (Abridged)£19.99
A Genius Performance by Philip Franks!
The slashing of a valuable painting at the renowned Ivory Gallery in London, followed by the murder of the proprietor's son-in-law, Robert, sets the stage for another finely tuned Allingham mystery. The proprietor's mother, 90-year-old Gabrielle Ivory, holds the key to the web of intrigue and danger that permeates the gallery.
---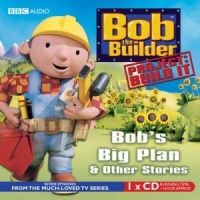 Bob the Builder - Bob's Big Plan written by Bob the Builder Team performed by Bob the Builder Team on CD (Unabridged)£11.99
You'll love these great new stories about "Bob the Builder" and his friends! In "Bob's Big Plan", a special extended episode, Bob hears that Sunflower Valley, where he and his brother Tom used to camp, is being developed.
---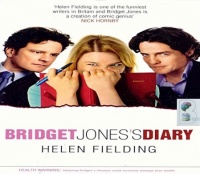 Bridget Jones's Diary written by Helen Fielding performed by Tracie Bennett on CD (Abridged)£4.99
Bridget Jones wants to have it all - and once she's given up smoking and got down to 8st 7 she will.
Based on Helen Fielding's diary in the Independent newspaper, this is a novel about a year in the life of a single girl on an optimistic but doomed quest for self-improvement and Inner Poise.
---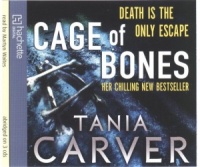 Cage of Bones written by Tania Carver performed by Martyn Waites on CD (Abridged)£6.99
Into the house. Down the stairs. Through the dripping dark of the cellar. Someone is there. Someone that shouldn't be there.
As a building awaits demolition, a horrifying discovery is made inside the basement: a cage made of human bones
---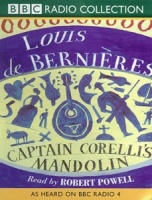 Captain Corelli's Mandolin written by Louis de Bernieres performed by Robert Powell on Cassette (Abridged)£4.99
A Genius Performance by Robert Powell!
Set on the Greek island of Cephallonia during World War II, this is the story of a beautiful young woman and her two suitors: a gentle fisherman turned ruthless guerrilla, and the charming mandolin-playing head of the Italian garrison on the island.
---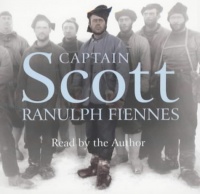 Captain Scott written by Ranulph Fiennes performed by Ranulph Fiennes on CD (Abridged)£6.99 - £9.99
Sir Ranulph Fiennes is uniquely qualified to write a new biography of Captain Scott. This is the first biography of Scott by someone who has experienced the deprivations.
---
---
Coroner's Pidgin written by Margery Allingham performed by Philip Franks on CD (Abridged)£7.99 - £28.99
A Genius Performance by Philip Franks!
Campion returns from three years work for the War Office in Europe to find that Lugg, his manservant, has brought him an unusual gift: the black silk nightdress-clad body of a dead woman, an apparent suicide. Wanting only to get away to a well-deserved rest, Campion must instead assist Detective Chief Inspector Oates and Superintendent Yeo in unravelling a tangled plot of deception and murder, as the war draws to its conclusion.
---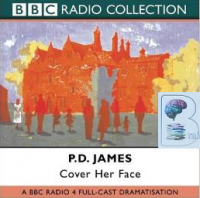 Cover Her Face written by P.D. James performed by BBC Full Cast Dramatisation on CD (Abridged)£9.99
A BBC Radio 4 dramatization of an Adam Dalgliesh mystery. Called in to investigate a murder at an Elizabethan manor house, Dalgliesh soon discovers that there is no shortage of motives.
New In May 2019 Part 3
(in alphabetical order)
A Call to Action - Women, Religion, Violence and Power written by Jimmy Carter performed by Jimmy Carter on CD (Unabridged)£19.99

The world's discrimination and violence against women and girls is the most serious, pervasive, and ignored violation of basic human rights: This is President Jimmy Carter's call to action. President Carter was encouraged to write this book by a wide coalition of leaders of all faiths. His urgent report is current.

A Knight of the Seven Kingdoms written by George R.R. Martin performed by Harry Lloyd on CD (Unabridged)£19.99

A century before A GAME OF THRONES, two unlikely heroes wandered Westeros… A KNIGHT OF THE SEVEN KINGDOMS compiles the first three official prequel novellas to George R.R. Martin's ongoing masterwork, A SONG OF ICE AND FIRE. Before Tyrion Lannister and Podrick Payne there was Dunk and Egg.

A Single Man written by Christopher Isherwood performed by Simon Prebble on CD (Unabridged)£19.99

Celebrated as a masterpiece from its first publication, A Single Man is the story of George, an English professor in suburban California left heartbroken after the death of his lover, Jim. With devastating clarity and humour, Christopher Isherwood shows George's determination to carry on, evoking the unexpected...

Auschwitz Lullaby written by Mario Escobar performed by Hayley Cresswell on CD (Unabridged)£19.99

Based on the true story of a brave German nurse tasked with caring for Auschwitz's youngest prisoners. "Auschwitz Lullaby grabbed my heart and drew me in. A great choice for readers of historical fiction." (Irma Joubert, author of The Girl from the Train) Auschwitz Lullaby brings to life the story of Helene...

Cabbages and Kings written by O. Henry performed by Sean Pratt on CD (Unabridged)£29.99

This book was written while by a man on the lam, literally, in Honduras. O. Henry (whose real name was William Sydney Porter) was awaiting trial over bank embezzlement changes, and his father in law posted bail to keep him out of jail -- but the day before Porter was due to stand trial he fled, first to ...

Economics - The User's Guide written by Ha-Joon Chang performed by John Lee on MP3 CD (Unabridged)£14.99

What is economics? How does the global economy work? What do different economic theories tell us about the world? In Economics: The User's Guide, best-selling author Ha-Joon Chang explains how the global economy works and why anyone can understand the dismal science. Unlike many economists who...

Flanagan's Run written by Tom McNab performed by Rupert Degas on CD (Unabridged)£24.99

Daunted by the prospect of running a marathon? The 3,000-mile Transamerica epic race that is the subject of this novel puts it very much in perspective. It is depression-era America and notorious huckster, Flanagan, plans the ultimate race, reeling in contestants with the promise of a glittering jackpot prize.

God Spelled Backwards - The Journey of an Actress into the World of Dog Rescue written by Sylva Kelegian performed by Kathe Mazur on CD (Unabridged)£34.99

When newlywed actress Sylva Kelegian shows up at a Manhattan veterinary clinic to walk a rescue dog, a strawberry-blonde puppy stumbles down the stairs and into her heart - opening it to the plight of hurt and abandoned dogs everywhere. After a move to Los Angeles with her actor husband, Sylva finds her...

Hemingway in Love - His Own Story written by A.E. Hotchner performed by A.E. Hotchner, Joan Baker, Susan Hanfield and Alex Hyde-White on CD (Unabridged)£19.99

In June of 1961, A.E. Hotchner visited an old friend in the psychiatric ward of St. Mary's Hospital. It would be the last time they spoke: a few weeks later, Ernest Hemingway was released home, where he took his own life.

I Thought My Father was God written by Paul Auster performed by Paul Auster on CD (Unabridged)£14.99

When Paul Auster was asked to join NPR's Weekend All Things Considered program to tell stories, he turned the proposition on its head: he would let the stories come to him. He invited listeners to submit brief, true-life anecdotes about events that touched their lives. And so the National Story Project was born.

Inside the Atheist Mind - Unmasking the Religion of Those Who Say There is No God written by Anthony DeStefano performed by Anthony DeStefano on CD (Unabridged)£19.99

From USA Today best-selling author Anthony DeStefano, an entertaining retort to atheism and its proponents, revealing the intellectual bankruptcy at atheism's core and equipping Christians to respond to its hollow arguments. A witty and devastating takedown of the "new" atheist position, Inside the...

Into the Black - Odyssey One written by Evan Currie performed by Benjamin L. Darcie on CD (Unabridged)£24.99

Beyond the confines of our small world, far from the glow of our star, lies a galaxy and universe much larger and more varied than anyone on Earth can possibly imagine. For the new NAC spacecraft Odyssey and her crew, the unimaginable facets of this untouched world are about to become reality.

It's All Relative - Adventures Up and Down the World's Family Tree written by A.J. Jacobs performed by A.J. Jacobs on CD (Unabridged)£19.99

New York Times bestselling author of The Know-It-All and The Year of Living Biblically, A.J. Jacobs undergoes a hilarious, heartfelt quest to understand what constitutes family—where it begins and how far it goes—and attempts to untangle the true meaning of the "Family of Humankind." A.J. Jacobs has received...

Keep Smiling written by Charlotte Church performed by Charlotte Church on CD (Abridged)£6.99

Charlotte Church burst onto the music scene when she was only 12 years old. She went straight to the top of the charts with VOICE OF AN ANGEL and sang for the Pope, the US President and royalty across the world. She has released five classical albums, one pop album, hosted her own....

Mother of Invention written by Caeli Wolfson Widger performed by Christina Traister on CD (Unabridged)£14.99

What will a mother sacrifice to have it all? Meet Silicon Valley executive Tessa Callahan, a woman passionate about the power of technology to transform women's lives. Her company's latest invention, the Seahorse Solution, includes a breakthrough procedure that safely accelerates human pregnancy from...

No Time to Wave Goodbye written by Jacquelyn Mitchard performed by Susan Denaker on CD (Unabridged)£39.99

New York Times best-selling author Jacquelyn Mitchard captured the heart of a nation with The Deep End of the Ocean, her celebrated debut novel about mother Beth Cappadora, a child kidnapped, a family in crisis. Now, in No Time to Wave Goodbye, the unforgettable Cappadoras are in peril once again...

Odysseus Ascendant - Odyssey One written by Evan Currie performed by David de Vries on CD (Unabridged)£24.99

A mysterious entity may be the key to a starship's survival - or a terrifying new threat - as the Odyssey One series continues... The Empire has set its sights on its next target: human Terrans. As effective allies of the Priminae, the denizens of Earth have proven themselves enemies to the Empire, and now the ...

Proof written by Dick Francis performed by Charles Dance on Cassette (Abridged)£9.99

A classic mystery from Dick Francis, the champion of English storytellers. Wine merchant Tony Beach will do anything for a quiet life. But when a party to celebrate the end of the racing season ends in eight violent deaths, he is drawn reluctantly into the subsequent investigation. Meanwhile, the police, having...

Rogue Spooks - The Intelligence War on Donald Trump written by Dick Morris and Eileen McGann performed by John Pruden on CD (Unabridged)£19.99

This is the story of an attempted coup d'état--now in progress--by rogue intelligence agents. The goal: to overthrow the presidency of Donald Trump and subvert the will of the electorate. Donald Trump's first 100 days in office were roiled by allegations of treasonous contacts between his campaign team ...

Tea at Five written by Matthew Lombardo performed by Kate Mulgrew on CD (Unabridged)£14.99

Joins us for a cup of tea, won't you? Katharine Hepburn beckons us into her Connecticut home for a cozy chat and an intimate look at the legend, and the woman behind the legend. Based on the critically acclaimed New York production, the independent, intelligent, feisty Hepburn comes alive once again when..

The China Mission - George Marshall's Unfinished War 1945-1947 written by Daniel Kurtz-Phelan performed by Malcolm Hillgartner on CD (Unabridged)£24.99

At the end of World War II, General George Marshall took on what he thought was a final mission-this time not to win a war, but to stop one. In China, conflict between Communists and Nationalists threatened to suck in the United States and escalate into revolution. Marshall's charge was to cross the Pacific...

The Clockwork Three written by Matthew J. Kirby performed by Marc Thompson on CD (Unabridged)£29.99

Three ordinary children are brought together by extraordinary events. . . Giuseppe is an orphaned street musician from Italy, who was sold by his uncle to work as a slave for an evil padrone in the U.S. But when a mysterious green violin enters his life he begins to imagine a life of freedom. Hannah is a ...

The Dragon Queen written by William Andrews performed by Todd McLaren and Janet Song on CD (Unabridged)£19.99

From the bestselling author of Daughters of the Dragon comes the story of one of the most extraordinary queens in history. As tensions rise on the Korean peninsula, US diplomat Nate Simon is sent to Seoul to gauge the political situation and advise the president. He also needs to find out why someone sent...

The Edge of the Sky - All You Need to Know About the All-There-Is written by Roberto Trotta performed by Bronson Pinchot on CD (Unabridged)£14.99

From the big bang to black holes, dark matter to dark energy, the origins of the universe to its ultimate destiny, The Edge of the Sky tells the story of the most important discoveries and mysteries in modern cosmology -- with a twist. The book's lexiconis limited to the thousand most common words in the English...

The Girl of the Lake - Stories written by Bill Roorbach performed by Will Damron on CD (Unabridged)£19.99

In The Girl of the Lake, Bill Roorbach conjures vivid, complex characters whose layered interior worlds feel at once familiar and extraordinary. Among the unforgettable characters Roorbach creates are an adventurous boy who learns what courage really is when an aging nobleman recounts history to him ...

The Heart of Matter - Odyssey One written by Evan Currie performed by Benjamin L. Darcie on CD (Unabridged)£24.99

After an epic maiden voyage that introduced Earth to a larger universe - and a cosmos full of terrifying new enemies - Captain Eric Weston and the crew of the NAC spacecraft Odyssey have spent months cooling their heels under their admiral's watchful eye. But when Earth's newest ally, the Priminae, strike a...

The Madoffs Among Us written by William M. Francavilla CFP performed by Sam Osheroff on CD (Unabridged)£19.99

Each year Americans lose billions of dollars to fraudulent activity. The Madoffs Among Us explains in graphic detail how and why people fall prey. Most importantly, it tells you how to easily identify the people who perpetrate these crimes and avoid their deceitful practices. Why do smart people fall for these...

The Moonstone written by Wilkie Collins performed by Peter Jeffrey on MP3 CD (Unabridged)£19.99 - £24.99

The Moonstone, a priceless Indian diamond which had been brought to England as spoils of war, is given to Rachel Verrinder on her eighteenth birthday. That very night, the stone is stolen. Suspicion then falls on a hunchbacked housemaid, on Rachel's cousin Franklin Blake, on a troupe of mysterious Indian jugglers, and on Rachel herself.

The Yellow House written by Emily O'Grady performed by Danielle Baynes on CD (Unabridged)£19.99

Winner of The Australian/Vogel's Literary Award Even before I knew anything about Granddad Les, Wally and me sometimes dared each other to see how close to the knackery we could get. It was way out in the bottom paddock, and Dad had banned us from going further than the dam. Wally said it was...

Things That Helped - On Postpartum Depression written by Jessica Friedmann performed by Shiromi Arserio on CD (Unabridged)£19.99

Things That Helped is a memoir in essays, detailing the Australian writer Jessica Friedmann's recovery from postpartum depression. In each essay she focuses on a separate totemic object-from pho to red lips to the musician Anohni-to tell a story that is both deeply personal and culturally resonant. Drawing on...

True Stories from An Unreliable Eyewitness - A Feminist Coming of Age written by Christine Lahti performed by Christine Lahti on CD (Unabridged)£24.99

A fiercely intelligent, hilarious, and deeply feminist collection of interrelated personal stories from Academy, Emmy, and Golden Globe Award-winning actress and director Christine Lahti. For decades, actress and director Christine Lahti has captivated the hearts and minds of her audience through iconic roles...

Unconditional Love - A Guide to Navigating the Joys and Challenges of Being A Grandparent Today written by Jane Isay performed by Joyce Bean on CD (Unabridged)£24.99

A beautiful meditation on the joys of being a grandparent and a practical guide to help you and your adult children make the most of your relationship with a grandchild. For many grandparents, a grandchild offers a second chance to become the parent they didn't have the time or the energy to be when raising...

What Keeps You Up at Night - How To Find Peace While Chasing Your Dreams written by Pete Wilson performed by Van Tracy on CD (Unabridged)£19.99

It's easy to feel paralyzed by uncertainty. We want our questions answered, our decisions affirmed, and our plans applauded. But life doesn't come with an instruction manual and rarely follows a straight path. How would your life change if you learned to lean into uncertainty instead of waiting on the sidelines...

What The Future Looks Like - Scientists Predict the Next Great Discoveries.... written by Jim Al-Khalili performed by Pete Cross on CD (Unabridged)£24.99

Science fact, not science fiction, on the cutting-edge developments that are already changing the course of our future Every day, scientists conduct pioneering experiments with the potential to transform how we live. Yet it isn't every day you hear from the scientists themselves! Now, award-winning author...

Wild Swans: Three Daughters of China written by Jung Chang performed by Pik-Sen Lim on CD (Unabridged)£29.99

Few books have had such an impact as Wild Swans: a popular best seller and a critically acclaimed history of China that opened up the country to the world. Through the story of three generations of women in her own family - the grandmother given to the warlord as a concubine, the Communist mother, and the...

Wobegon Boy written by Garrison Keillor performed by Garrison Keillor on CD (Abridged)£19.99

Keillor's follow up to Lake Wobegon Days has his protagonist, John Tollefson, now a forty-something radio station manager living in upstate New York, return to Minnesota for a life-changing visit.

Women Don't Ask - Negotiation and the Gender Divide written by Linda Babcock and Sara Laschever performed by Sasha Dunbrooke on CD (Unabridged)£14.99

When Linda Babcock asked why so many male graduate students were teaching their own courses and most female students were assigned as assistants, her dean said: "More men ask. The women just don't ask." It turns out that whether they want higher salaries or more help at home, women often find it...
Exposed written by Roberta Kray performed by Annie Aldington on CD (Unabridged)£49.99
Eden Chase is head over heels in love with her husband, Tom. He's the sort of man who doesn't give much away, but Eden doesn't mind that - Tom is worth the effort. So when he's accused of a years-old robbery and murder, Eden won't believe it. No, not her Tom - he's not capable of the things they're saying he...
---
Gone Tomorrow written by Lee Child performed by Dick Hill on CD (Abridged)£24.99
Suicide bombers are easy to spot. They give out all kinds of tell-tale signs, mostly because they're nervous. By definition they're all first-timers. Riding the subway in New York at 2:00 in the morning, Reacher knows the 12 giveaway signs to look out for. Watching one of his fellow passengers, he becomes sharply..
---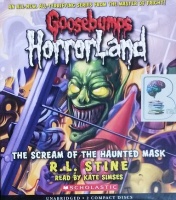 Goosebumps - Horrorland written by R.L. Stine performed by Kate Simses on CD (Unabridged)£9.99
What should Carly Beth be for Halloween this year? TERRIFIED! Late at night, an ugly green mask is mysteriously calling out to her, and ugly green masks don't like to be ignored. If Carly Beth survives the night, even a scary theme park might sound like a vacation. Or maybe not! At HorrorLand, every night is...
---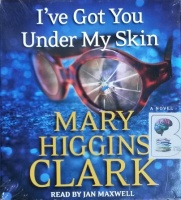 I've Got You Under My Skin written by Mary Higgins Clarke performed by Jan Maxwell on CD (Unabridged)£29.99
In this gripping #1 New York Times bestseller from Queen of Suspense Mary Higgins Clark, a Manhattan ER doctor is brazenly murdered in front of his young son in a city playground. Five years later, his killer is still at large. When Laurie Moran's husband was brutally murdered, only three-year-old Timmy saw the...
---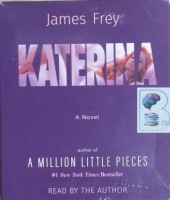 Katerina written by James Frey performed by James Frey on CD (Unabridged)£29.99
The devastating new novel from the author of the international best seller A Million Little Pieces. A kiss, a touch. A smile and a beating heart. Love and sex and dreams, art and drugs and the madness of youth. Betrayal and heartbreak, regret and pain, the melancholy of age. Katerina, the explosive new novel by...
---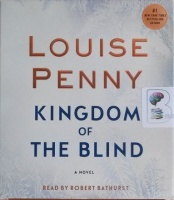 Kingdom of the Blind written by Louise Penny performed by Robert Bathurst on CD (Unabridged)£29.99
The entrancing new crime thriller featuring Chief Inspector Armand Gamache, from number one New York Times bestselling author Louise Penny A wonderful addition to a fantastic series' Elly Griffiths When Armand Gamache receives a letter inviting him to an abandoned farmhouse outside of Three...
---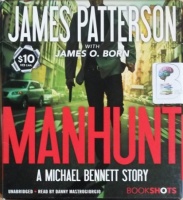 Manhunt written by James Patterson with James O. Born performed by Danny Mastrogiorgio on CD (Unabridged)£9.99
Michael Bennett, be grateful you're alive.
Someone attacked the Thanksgiving Day Parade directly in front of Michael Bennett and his family. The television news called it "holiday terror"--Michael Bennett calls it personal. The hunt is on....
---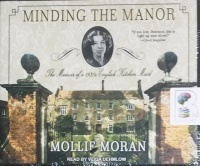 Minding the Manor - The Memoir of a 1930's English Kitchen Maid written by Mollie Moran performed by Veida Dehmlow on CD (Unabridged)£29.99
Mollie Moran is one of the few people alive today who can recall working "downstairs" in the early 1930s before the outbreak of World War II. In Minding the Manor, she provides a rare and fascinating insight into a world that has long since vanished. Mollie left school at age fourteen and became a scullery maid ...
---
---
---
---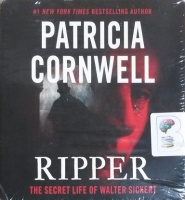 Ripper - The Secret Life of Walter Sickert written by Patricia Cornwell performed by Mary Stuart Masterson on CD (Unabridged)£29.99
From New York Times bestselling author Patricia Cornwell comes Ripper: The Secret Life of Walter Sickert, a comprehensive and intriguing exposé of one of the world's most chilling cases of serial murder - and the police force that failed to solve it. Vain and charismatic Walter Sickert made a name for himself as a..
---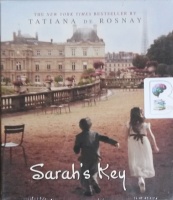 Sarah's Key written by Tatiana de Rosnay performed by Polly Stone on CD (Unabridged)£34.99
Paris, July 1942: Sarah, a ten year-old girl, is brutally arrested with her family by the French police in the Vel' d'Hiv' roundup, but not before she locks her younger brother in a cupboard in the family's apartment, thinking that she will be back within a few hours. Paris, May 2002: On Vel' d'Hiv's 60th anniversary...
---
---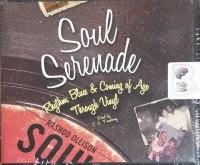 Soul Serenade - Rhythm, Blue and Coming of Age Through Vinyl written by Rashod Ollison performed by C.S. Treadway on CD (Unabridged)£29.99
Soul Serenade is the memoir of pop music critic Rashod Ollison, whose love for soul music was fostered by his father, a disturbed Vietnam vet. After his parents' volatile marriage ended in divorce when Rashod was six years old, he retreated into the records his father left behind-discovering that the music of...
---
---
---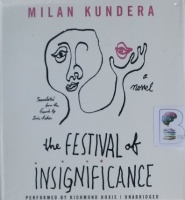 The Festival of Insignificance written by Milan Kundera performed by Richmond Hoxie on CD (Unabridged)£24.99
An ode to friendship set in present-day Paris follows the long-running discourse among four companions on sex, desire, history, art, and the meaning of human existence.
---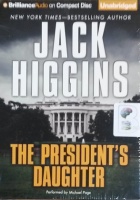 The President's Daughter written by Jack Higgins performed by Michael Page on CD (Unabridged)£29.99
In 1969, Jake Cazalet saved the life of a Frenchwoman in Vietnam, and a brief, passionate affair ensued. Years later in Paris, he was introduced to another beautiful young woman - his daughter. For many reasons, their relationship remained a secret.Now Jake Cazalet is president of the United States. Somehow...
---
---