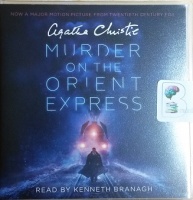 Murder on the Orient Express written by Agatha Christie performed by Kenneth Branagh on CD (Unabridged)£9.99
Agatha Christie's most famous murder mystery, read by director and star of the hugely anticipated 2017 film adaptation, Kenneth Branagh. Just after midnight, a snowdrift stops the Orient Express in its tracks. The luxurious train is surprisingly full for the time of the year, but by the morning...
---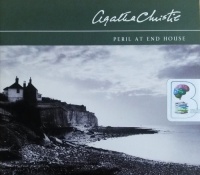 Peril at End House written by Agatha Christie performed by Hugh Fraser on CD (Abridged)£4.99
Nick Buckley was an unusual name for a pretty young woman. But then she had led an unusual life. First, on a treacherous Cornish hillside, the brakes on her car failed. Then, on a coastal path, a falling boulder missed her by inches. Later, an oil painting fell and almost crushed her in bed.
---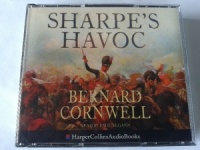 Sharpe's Havoc written by Bernard Cornwell performed by Paul McGann on CD (Abridged)£4.99 - £7.99
Sharpe's Havoc brings Sharpe to Portugal, and reunites him with Harper. It is 1809 and Lieutenant Sharpe, who belongs to a small British army that has a precarious foothold in Portugal, is sent to look for Kate Savage, the daughter of an English wine shipper.
---
---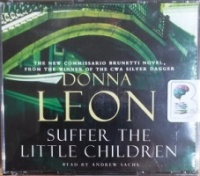 Suffer the Little Children written by Donna Leon performed by Andrew Sachs on CD (Abridged)£4.99
When Commissario Brunetti is summoned to the hospital bedside of a senior paediatrician whose skull has been fractured, he is confronted with more questions than answers. Three men, a Carabinieri captain and two privates from out of town, have burst into the doctor's apartment....
---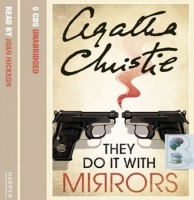 They Do It With Mirrors written by Agatha Christie performed by Joan Hickson on CD (Unabridged)£14.99 - £19.99
Miss Marple senses danger when she visits a friend living in a Victorian mansion which doubles as a rehabilitiation centre for delinquents.
---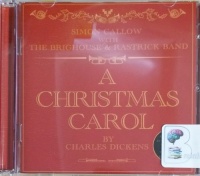 A Christmas Carol written by Charles Dickens performed by Simon Callow and The Brighouse and Rastrick Band on CD (Abridged)£9.99 - £11.99
Marking the 175 anniversary of Charles Dickens' immortal classic 'A Christmas Carol', celebrated actor Simon Callow and one of the world's most respected brass bands The Brighouse and Rastrick Band join forces for this very special Christmas album. It combines Simon Callow's acclaimed adaptation of Charles...
---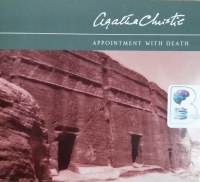 Appointment with Death written by Agatha Christie performed by Carole Boyd on CD (Abridged)£4.99
Among the towering red cliffs of Petra, like some monstrous swollen Buddha, sat the corpse of Mrs Boynton. A tiny puncture mark on her wrist was the only sign of the fatal injection that had killed her.
---
---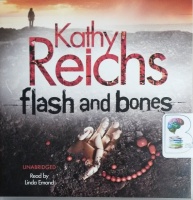 Flash and Bones written by Kathy Reichs performed by Linda Emond on CD (Unabridged)£7.99 - £9.99
In the run up to the biggest NASCAR raceweek of the year, Dr Temperance Brennan is called to a landfill site backing onto the Charlotte speedway track in north Carolina. Someone has discovered a barrel of hardened asphalt with a human hand poking through the top. With the country's press trained...
---
---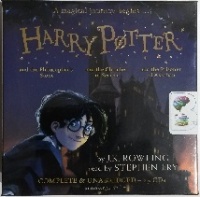 Harry Potter Collection - Books 1 to 3 written by J.K. Rowling performed by Stephen Fry on CD (Unabridged)£39.99 - £49.99
This set contains unabridged audio versions of the first three Harry Potter books - the perfect gift for young witches and wizards. They might not be on the Hogwarts Express but they can still enjoy the magic of these timeless tales. Narrated by Stephen Fry, they follow the young wizard Harry ......
---
---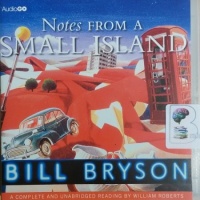 Notes from a Small Island written by Bill Bryson performed by William Roberts on CD (Unabridged)£9.99 - £24.99
"Suddenly, in the space of a moment, I realized what it was that I loved about Britain--which is to say, all of it. Every last bit of it, good and bad--old churches, country lanes, people saying 'Mustn't grumble' and 'I'm terribly sorry but,' people apologizing to me when I conk them with a careless elbow, milk in bottles, beans on toast ...
---
---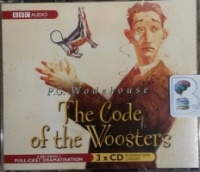 The Code of the Woosters written by P.G. Wodehouse performed by BBC Full Cast Dramatisation, Michael Hordern and Richard Briers on CD (Abridged)£14.99 - £24.99
This is a BBC Radio 4 full-cast dramatisation starring Michael Hordern as Jeeves and Richard Briers as Wooster.
Who would think that an eighteenth-century silver cow-creamer could cause so much trouble?
---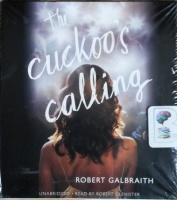 The Cuckoo's Calling written by Robert Galbraith performed by Robert Glenister on CD (Unabridged)£14.99 - £19.99
Now a major BBC drama: The Strike series. When a troubled model falls to her death from a snow-covered Mayfair balcony, it is assumed that she has committed suicide. However, her brother has his doubts, and calls in private investigator Cormoran Strike to look into the case. Strike is a war veteran -...
---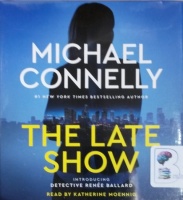 The Late Show written by Michael Connelly performed by Katherine Moennig on CD (Abridged)£9.99
Renee Ballard works the midnight shift in Hollywood, beginning many investigations but finishing few, as each morning she turns everything over to the daytime units. It's a frustrating job for a once up-and-coming detective, but it's no accident. She's been given this beat as punishment after filing a sexual...
---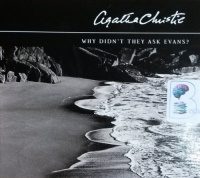 Why Didn't They Ask Evans? written by Agatha Christie performed by Jenny Funnell on CD (Abridged)£4.99
While playing an erratic round of golf, Bobby Jones slices his ball over the edge of a cliff. His ball is lost, but on the rocks below he finds the crumpled body of a dying man. With his final breath the man opens his eyes and says, 'Why didn't they ask Evans?' Haunted by these words, Bobby and his vivacious...
---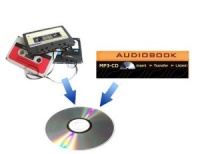 3 Hour Fixed Price Audio Transfer£20.00
This is the fixed price £20 item to be used when ordering conversion of a sub 3 hour Audio Cassette or MP3 CD title.
---
---
---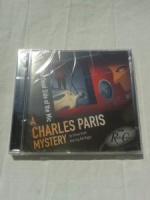 A Charles Paris Mystery - The Dead Side of the Mic written by Simon Brett performed by BBC Full Cast Dramatisation and Bill Nighy on CD (Unabridged)£14.99
Actor and reluctant sleuth Charles Paris is facing chaos on the domestic front.
He's lodging with his ex-wife Frances, and now their pregnant daughter has moved in as well.
---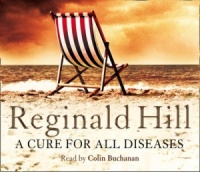 A Cure for All Diseases written by Reginald Hill performed by Colin Buchanan on CD (Abridged)£7.99 - £14.99
A remote shelf in the Arctic circle. A small TV crew is braving the harsh conditions to film the breaking off of a major ice shelf - yet another nail in the planet's eco-coffin. Then someone calls out, pointing at something up in the sky overhead.
---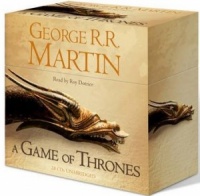 A Game of Thrones written by George R.R. Martin performed by Roy Dotrice on CD (Unabridged)£38.99
This first volume in the hugely popular and highly acclaimed epic fantasy series A SONG OF ICE AND FIRE is unabridged on 28 CDs.
---
New In May 2019 Part 2
(in alphabetical order)
A Feast of Science - Intriging Morsels from the Science of Everyday Life written by Dr. Joe Schwarcz performed by Stephen Graybill on MP3 CD (Unabridged)£14.99

An entertaining and digestible volume that demystifies science, from the author of 16 best-selling popular science books Crave answers? A Feast of Science demystifies the chemistry of everyday life, serving up practical knowledge to both inform and entertain. Guaranteed to satiate your hunger for palatable...

A History of the Middle East written by Peter Mansfield performed by Richard Brown on CD (Unabridged)£34.99 - £49.99

In this masterly work of synthesis, Peter Mansfield, drawing on his experience as a journalist and a historian, explores two centuries of history in the Middle East. He forms a picture of the historical, political, and social history of the meeting point of Occident and Orient, from Bonaparte's marauding invasion...

A Sense of the Mysterious - Science and the Human Spirit written by Alan Lightman performed by Bronson Pinchot on CD (Unabridged)£19.99

From the best-selling author of Einstein's Dreams comes this lyrical and insightful collection of science writing that delves into the mysteries of the scientific process - physics, astronomy, mathematics - and exposes its beauty and intrigue. In these brilliant essays, Lightman explores the emotional life of science...

American Sketches written by Walter Isaacson performed by Cotter Smith on CD (Unabridged)£19.99

By the author of the bestselling biographies of Albert Einstein and Benjamin Franklin, a reflection on: What are the roots of creativity? What makes for great leadership? In this collection of essays, Walter Isaacson reflects on the lessons to be learned from Benjamin Franklin, Albert Einstein, Bill Gates, Henry...

Casting Off written by Elizabeth Jane Howard performed by Jill Balcon on Cassette (Unabridged)£29.99

This is the final volume of The Cazalet Chronicle, the quartet of novels chronicling the lives of a British family before, during, and after the Second World War. VE Day has been celebrated, but the war with Japan goes on. Polly, Clary, and Louise are grown up, discovering loneliness, loss, and passion. Rupert, missing...

Chaos Monkeys - Obscene Fortune and Random Failure in Silicon Valley written by Antonio Garcia Martinez performed by Dan John Miller and on CD (Unabridged)£29.99

An adrenaline-fuelled exposé of life inside the tech bubble, Chaos Monkeys lays bare the secrets, power plays and lifestyle excesses of the visionaries, grunts, sociopaths, opportunists and money cowboys who are revolutionising our world. Written by startup CEO and industry provocateur Antonio García Martínez...

Chomsky - On Anarchism written by Noam Chomsky performed by Eric Martin on CD (Unabridged)£19.99

On Anarchism provides the reasoning behind Noam Chomsky's fearless lifelong questioning of the legitimacy of entrenched power. In these essays, Chomsky redeems one of the most maligned ideologies, anarchism, and places it at the foundation of his political thinking. Chomsky's anarchism is distinctly ...

Daily Wisdom for Why Does He Do That? - Encouragement for Women Involved with Angry and Controlling Men written by Lundy Bancroft performed by Gary Galone on MP3 CD (Unabridged)£34.99

Even if you've read Why Does He Do That?, it may be hard to see the truth of what is happening to you. You may feel overwhelmed by confusion, loss, and fear, and find yourself looking away from the truth and falling back into traumatic patterns.Like a constant friend, this collection of meditations is a...

Deliverance written by James Dickey performed by Will Patton on MP3 CD (Unabridged)£19.99

The smash-hit best seller that inspired the acclaimed 1972 film starring Jon Voight, Burt Reynolds, Ned Beatty, and Ronny Cox is now available in unabridged audio for the very first time. The setting is the Georgia wilderness, where the state's most remote white-water river awaits. In the thundering froth of that...

Empathy - A History written by Susan Lanzoni performed by Suzanne Toren on MP3 CD (Unabridged)£24.99

A surprising, sweeping, and deeply researched history of empathy - from late 19th-century German aesthetics to mirror neurons Empathy: A History tells the fascinating and largely unknown story of the first appearance of "empathy" in 1908 and tracks its shifting meanings over the following century.

Fat Chance written by Nick Spalding performed by Heather Wilds and Napoleon Ryan on CD (Unabridged)£14.99

Meet Zoe and Greg Milton, a married couple who have let themselves go a bit. Zoe was a stunner in her college days, but the intervening decades have added five stone, and removed most of her self-esteem. Greg's rugby-playing days are well and truly behind him, thanks to countless pints of beer and chicken...

Galactic North written by Alastair Reynolds performed by John Lee on MP3 CD (Unabridged)£24.99

Centuries from now, the basic right to expand human intelligence beyond its natural limits has become a war-worthy cause for the Demarchists and Conjoiners. Only vast lighthugger starships bind these squabbling colonies together, manned by the panicky and paranoid Ultras. And the hyper pigs just try...

Heartstones written by Ruth Rendell performed by Geraldine Somerville on CD (Unabridged)£19.99

Sixteen-year-old Elvira's mother is dead. Elvira is sad, of course, but not so sad as her younger sister Spinny. Spinny is afraid their father, Luke, will be heartbroken, but Elvira knows better - after all, Luke has her to take her mother's place. But then Luke brings home a pretty young woman and introduces ...

Insecure in Love - How Anxious Attachment Can Make You Feel Jealous, Needy and Worried and What You Can Do About It written by Leslie Becker-Phelps PhD performed by Susan Boyce on MP3 CD (Unabridged)£19.99

Has your romantic partner called you clingy, insecure, desperate, or jealous? No one wants to admit that they possess these qualities, but if you find yourself constantly on the alert, anxious, or worried when it comes to your significant other, you may suffer from anxious attachment, a fear of abandonment that is...

Michelle Obama - A Life written by Peter Slevin performed by Robin Miles on MP3 CD (Unabridged)£14.99

An inspiring story of a modern American icon, here is the first comprehensive account of the life and times of Michelle Obama. With disciplined reporting and a storyteller's eye for revealing detail, Peter Slevin follows Michelle to the White House from her working-class childhood on Chicago's largely segregated...

Neanderthal Man - In Search of Lost Genomes written by Svante Paabo performed by Dennis Holland on MP3 CD (Unabridged)£9.99 - £14.99

A preeminent geneticist hunts the Neanderthal genome to answer the biggest question of them all: What does it mean to be human? What can we learn from the genes of our closest evolutionary relatives? Neanderthal Man tells the story of geneticist Svante Pbo's mission to answer that question, beginning with ...

Paint the Bird written by Georgeann Packard performed by Robin Miles and Kirby Heyborne on CD (Unabridged)£19.99

The Reverend Sarah Obadias is broken, bitter, and stripped of the reassurance of faith when she walks into a West Village restaurant in Manhattan. Here she encounters Abraham Darby, a rumpled but well-regarded painter who seduces the minister into his life of excess and emotional intensity. "I've run away ...

Pure - Inside the Evangelical Movement That Shamed a Generation of Young Women and How I Broke Free written by Linda Kay Klein performed by Linda Kay Klein on CD (Unabridged)£24.99

From a woman who has been there and back, the first inside look at the devastating effects evangelical Christianity's purity culture has had on a generation of young women - in a potent combination of journalism, cultural commentary, and memoir. In the 1990s, a "purity industry" emerged out of the white...

Testosterone Rex - Myths of Sex, Science and Society written by Cordelia Fine performed by Cat Gould on CD (Unabridged)£24.99

Many people believe that, at its core, biological sex is a fundamental, diverging force in our development. According to this familiar story, differences between the sexes are shaped by past evolutionary pressures-women are more cautious and parenting-focused, men seek status to attract more mates-re-created in ..

The Brightest Sun written by Adrienne Benson performed by Rachel Fulginiti on CD (Unabridged)£24.99

An illuminating debut following three women in sub-Saharan Africa as they search for home and family. Leona, an isolated American anthropologist, gives birth to a baby girl in a remote Maasai village and must decide how she can be a mother, in spite of her own grim childhood. Jane, a lonely expat wife...

The Case Against Fragrance written by Kate Grenville performed by Belinda McClory on MP3 CD (Unabridged)£24.99

Kate Grenville had always associated perfume with elegance and beauty. Then the headaches started. Like perhaps a quarter of the population, Grenville reacts badly to the artificial fragrances around us: other people's perfumes and all those scented cosmetics, cleaning products and air fresheners.

The Chimes written by Charles Dickens performed by Richard Armitage on MP3 CD (Unabridged)£19.99

The magnificent Richard Armitage (Hamlet: King of Denmark: A Novel) performs The Chimes by Charles Dickens. This classic story is the second in a series of five Christmas books Dickens was commissioned to write.

The Choice written by Eliyahu M. Goldratt and Efrat Goldratt-Ashlag performed by Stephen R. Thorne on CD (Unabridged)£19.99

The Theory of Constraints (TOC) has been successfully applied in almost every area of human endeavor, from industry to healthcare to education. And while Eli Goldratt is indeed a scientist, an educator and a business leader, he is first and foremost a philosopher; some say a genius. He is a thinker who provokes...

The Diary of a Bookseller written by Shaun Bythell performed by Robin Laing on CD (Unabridged)£29.99

Shaun Bythell owns The Bookshop, Scotland's largest second-hand bookshop. It contains 100,000 books, spread over a mile of shelving, with twisting corridors and roaring fires, and all set in a beautiful, rural town by the edge of the sea. A book-lover's paradise? Well, almost ... In these wry and hilarious...

The End of Illness written by David B. Agus MD performed by Holter Graham on CD (Unabridged)£29.99

From one of the world's foremost physicians and researchers, a monumental work that radically redefines our conventional conceptions of health and illness to offer new methods for living a long, healthy life. Can we live robustly until our last breath? Do we have to suffer from debilitating conditions and sickness?

The Garner Files - A Memoir written by James Garner and Jon Winokur performed by Michael Kramer on MP3 CD (Unabridged)£24.99

After suffering physical abuse at the hands of his stepmother, James Garner left home at fourteen. He became Oklahoma's first draftee of the Korean War and was awarded with two Purple Hearts before returning to the United States and settling in Los Angeles to become an actor. Working alongside some...

The Homework Myth - Why Our Kids Get Too Much of a Bad Thing written by Alfie Kohn performed by Alfie Kohn on CD (Unabridged)£19.99

Death and taxes come later; what seems inevitable for children is the idea that, after spending the day at school, they must then complete more academic assignments at home. The predictable results: stress and conflict, frustration and exhaustion. Parents respond by reassuring themselves that at least the...

The Moral Molecule written by Paul J. Zak performed by Paul J. Zak on CD (Unabridged)£29.99

Is morality universal? Why are men less faithful than women? Why do some businesses succeed while others collapse?

If we have a natural impulse to empathise and care for each other, why are there psychopaths? Neuroscientist and economist Paul Zak has spent 10 years researching to answer these questions and discovering the chemical driver of our behaviour.

The Navigator - A Kurt Austin Adventure written by Clive Cussler with Paul Kemprecos performed by Scott Brick on CD (Unabridged)£19.99

The Navigator, Clive Cussler and Paul Kemprecos's fast-moving action adventure from the NUMA Files novels. Read by the award winning narrator Scott Brick. Years ago, an ancient Phoenician statue known as the Navigator was stolen from the Baghdad museum, and there are men who would do anything to...

The Wayfinders - Why Ancient Wisdom Matters in the Modern World written by Wade Davies performed by Tom Perkins on CD (Unabridged)£29.99

Every culture is a unique answer to a fundamental question: What does it mean to be human and alive? In The Wayfinders, renowned anthropologist, winner of the prestigious Samuel Johnson Prize, and National Geographic Explorer-in-Residence Wade Davis leads us on a thrilling journey to celebrate the wisdom...

There Are No Grown-Ups - A Midlife Coming-of-Age Story written by Pamela Druckerman performed by Pamela Druckerman on CD (Unabridged)£24.99

Random House presents the audiobook edition of There Are No Grown-Ups, written and read by Pamela Druckerman. Author of the number one best seller French Children Don't Throw Food, Pamela Druckerman reveals the things it took her 40 years to learn. There are no grown-ups. Everyone else is winging it too.

Trump Revealed - An American Journey of Ambition, Ego, Money and Power written by Michael Kranish and Marc Fisher performed by Campbell Scott on CD (Unabridged)£14.99

A comprehensive biography of Donald Trump, the Republican front runner in the presidential election campaign. Trump Revealed is reported by a team of award-winning Washington Post journalists and coauthored by investigative political reporter Michael Kranish and senior editor Marc Fisher.

Vanity Dies Hard written by Ruth Rendell performed by Eva Haddon on CD (Unabridged)£19.99

Wealthy Alice Whittaker is known for her generosity, and when her friend Nesta vanishes Alice is determined to find her and help her. If that means money, well, Alice has plenty of it. Then the handsome Mr Fielding enters her life, ten years younger than Alice and they marry. But when Alice starts to feel sick ...

Wild Cards Volume 1 written by Various Fiction Authors performed by Luke Daniels on CD (Unabridged)£14.99

There is a secret history of the world--a history in which an alien virus struck the Earth in the aftermath of World War II, endowing a handful of survivors with extraordinary powers. Some were called Aces--those with superhuman mental and physical abilities. Others were termed Jokers--cursed with bizarre mental...

You Can Be Happy No Matter What - Five Principles for Keeping Life in Perspective written by Richard Carlson PhD performed by Richard Carlson PhD on MP3 CD (Unabridged)£14.99

Most of us believe that our happiness depends on the outside world - and that by solving our problems, improving our relationships, or achieving success, we will find contentment. In You Can Be Happy No Matter What, Dr. Richard Carlson shows that happiness has nothing to do with forces beyond our control.

Young Fredle written by Cynthia Voigt performed by Wendy Carter on CD (Unabridged)£19.99

Cynthia Voigt crafts a novel about discovery, perspective, and the meaning of home - all through the eyes of an affable and worried little mouse. Fredle is an earnest young fellow suddenly cast out of his cozy home behind the kitchen cabinets - into the outside. It's a new world of color and texture and grass and...
---
---
Autumn written by Ali Smith performed by Melody Grove on Audio CD (Unabridged)£29.99
Fusing Keatsian mists and mellow fruitfulness with the vitality, the immediacy and the colour-hit of Pop Art - via a bit of skulduggery - Autumn is a witty excavation of the present by the past. Autumn is a take on popular culture and a meditation in a world growing ever more bordered; what constitutes...
---
---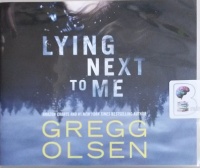 Lying Next to Me written by Gregg Olsen performed by Karen Peakes, Scott Merriman, Katie Koster and P.J. Ochlan on Audio CD (Unabridged)£19.99
No matter what you see, no matter what you've heard, assume nothing. Adam and Sophie Warner and their three-year-old daughter are vacationing in Washington State's Hood Canal for Memorial Day weekend. It's the perfect getaway to unplug—and to calm an uneasy marriage. But on Adam's first day out...
---
---
---
---
---
---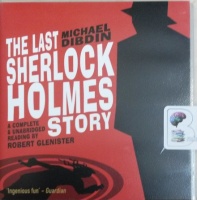 The Last Sherlock Holmes Story written by Michael Dibden performed by Robert Glenister on Audio CD (Unabridged)£24.99
In the late seventies, an extraordinary document came to light which for fifty years had been held on deposit by the bankers of the deceased John Herbert Watson MD - better known to devotees of Conan Doyle as Dr Watson. A continuous narrative in the doctor's own hand, the story opens in the East End of...
---
The Memory House written by Rachel Hauck performed by Lisa Larsen on Audio CD (Unabridged)£19.99
When Beck Holiday lost her father in the North Tower on 9/11, she also lost her memories of him. Eighteen years later, she's a tough New York City cop burdened with a damaging secret, suspended for misconduct, and struggling to get her life in order. Meanwhile, a mysterious letter arrives informing her...
---
---
---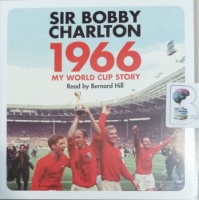 1966 - My World Cup Story written by Sir Bobby Charlton performed by Bernard Hill on Audio CD (Unabridged)£19.99
In 1966 England won the World Cup at Wembley. Sir Bobby Charlton, England's greatest ever player, was there on the pitch. Now, 50 years on, Sir Bobby looks back on the most glorious moment of his life and England's greatest sporting achievement. In 1966 he takes us through the buildup to the tournament and...
---
---
---
---
---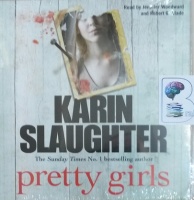 Pretty Girls written by Karen Slaughter performed by Jennifer Woodward and Robert G. Slade on Audio CD (Unabridged)£19.99
The compelling new standalone novel from the Sunday Times No. 1 bestselling author of Unseen and Cop Town. With a missing girl in the news, Claire Scott can't help but be reminded of her sister, who disappeared twenty years ago in a mystery that was never solved. But when Claire begins to learn the truth...
---
---
---