---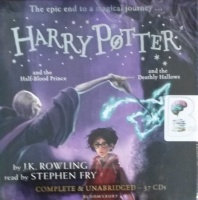 Harry Potter Collection Part 3 - Books 6 and 7 written by J.K. Rowling performed by Stephen Fry on CD (Unabridged)£39.99 - £49.99
Witches and wizards unite as you join the Battle of Hogwarts! Complete the entire series of J.K. Rowling's Harry Potter stories with this enchanting audiobook collection. The 37 CDs cover The Half-Blood Prince and The Deathly Hallows and find Dark Magic rising. Will Harry be able to summon the courage (and the...
---
---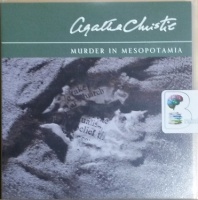 Murder in Mesopotamia written by Agatha Christie performed by Carole Boyd on CD (Abridged)£4.99
An archaeologist's wife is murdered on the shores of the River Tigris in Iraq. It was clear to Amy Leatheran that something sinister was going on at the Hassanieh dig in Iraq; something associated with the presence of 'Lovely Louise', wife of celebrated archaeologist Dr Leidner. In a few days' time Hercule...
---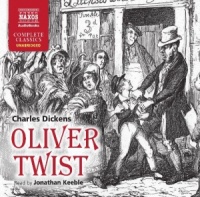 Oliver Twist written by Charles Dickens performed by Jonathan Keeble on CD (Unabridged)£29.99 - £39.99
Oliver Twist, Dickenss second novel, has enthralled generations of readers since its publication in 1838. Orphaned and desolate, Olivers journey to London and subsequent induction into its dingy underworld, is narrated with ceaseless energy by Jonathan Keeble.
---
---
---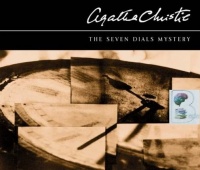 The Seven Dials Mystery written by Agatha Christie performed by Jenny Funnell on CD (Abridged)£4.99
When a practical joke played on Gerry Wade involving alarm clocks turns out to be murder the case is taken up by Lady 'Bundle' Brent and Jimmy Thesiger. Trying to work out the significance of the seven clocks found at the murder scene, they come across the Seven Dials Club.
---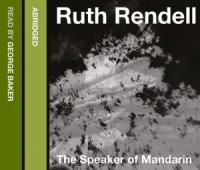 The Speaker of Mandarin written by Ruth Rendell performed by George Baker on CD (Abridged)£4.99 - £9.99
A Genius Performance by George Baker!
China both delighted and frustrated Wexford; the beauty, the history, all of that brought immense pleasure. But the unending attention of Mr Sung of the Chinese Tourist Board was hugely irritating – and that an old woman with bound feet should haunt him was puzzling and slightly frightening, without explanation.
---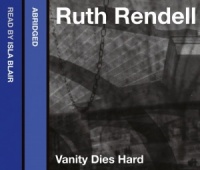 Vanity Dies Hard written by Ruth Rendell performed by George Baker on CD (Abridged)£13.99
A Genius Performance by George Baker!
Who would have believed that Alice Whittaker's life could change? She was 37, rich and dowdy with no career. Her life a lonely failure, she had got by with the one thing she did have - money....
---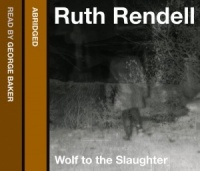 Wolf to the Slaughter written by Ruth Rendell performed by George Baker on CD (Abridged)£5.99 - £9.99
A Genius Performance by George Baker!
Anita Margolis had vanished. There was no body, no crime - nothing more than an anonymous letter and the intriguing name of Smith. According to HQ, it wasn't to be a murder enquiry at all...
---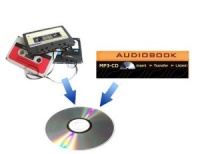 3 Hour Fixed Price Audio Transfer£15.00
This is the fixed price £15 item to be used when ordering conversion of a sub 3 hour Audio Cassette or MP3 CD title.
---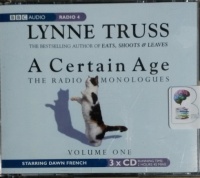 A Certain Age - The Radio Monologues Volume One written by Lynne Truss performed by Dawn French on CD (Abridged)£4.99
The original six radio monologues written by Lynne Truss, author of the phenomenal bestsellers 'Eats, Shoots & Leaves' and 'Talk to the Hand'. In the tradition of Alan Bennett's 'Talking Heads' come Lynne Truss's female monologues: six bittersweet tales of love, romance, friendship and family from the classic BBC...
---
---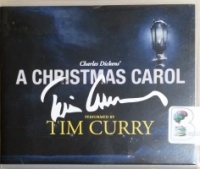 A Christmas Carol written by Charles Dickens performed by Tim Curry on CD (Unabridged)£16.99
This version of Charles Dickens's A Christmas Carol, masterfully narrated by Tim Curry, was available for a limited time last year, and now it's back. This one-of-a-kind performance puts a unique spin on a treasured classic, and served as the inspiration for the exciting new line of Audible Signature Classics...
---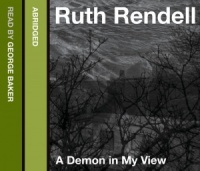 A Demon in My View written by Ruth Rendell performed by George Baker on CD (Abridged)£11.99 - £14.99
Her white face, beautiful, unmarked by any flaw of skin or feature, stared blankly back at him. He fancied that she had cringed, her slim body pressing further into the wall behind her. He didn't speak. He had never known how to talk to women.
---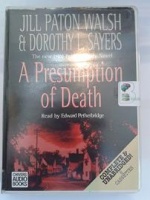 A Presumption of Death written by Jill Paton Walsh and Dorothy L Sayers performed by Edward Petherbridge on Cassette (Unabridged)£29.99 - £39.99
The story opens in 1940. Harriet Vane - now Lady Peter Wimsey - has taken her children to safety in the country. But the war has followed them: glamorous RAF pilots and even more glamorous land-girls scandalise the villagers; the blackout makes the night-time lanes as sinister as the back alleys of London.
---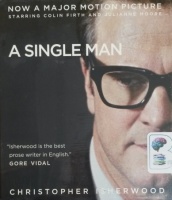 A Single Man written by Christopher Isherwood performed by Simon Prebble on CD (Unabridged)£19.99
Celebrated as a masterpiece from its first publication, A Single Man is the story of George, an English professor in suburban California left heartbroken after the death of his lover, Jim. With devastating clarity and humour, Christopher Isherwood shows George's determination to carry on, evoking the unexpected...
---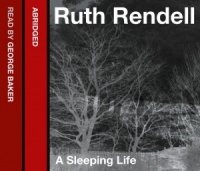 A Sleeping Life written by Ruth Rendell performed by George Baker on CD (Abridged)£19.99
The body found under the hedge was that of a middle-aged woman, biggish and gaunt. The grey eyes were wide and staring, and in them Detective Chief Inspector Wexford thought he saw a sardonic gleam, a glare, even in death, of scorn. But that must have been his imagination...
---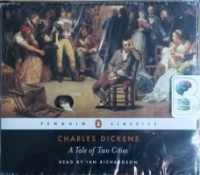 A Tale of Two Cities written by Charles Dickens performed by Ian Richardson on CD (Abridged)£5.99 - £9.99
After 18 years as a political prisoner in the Bastille the aging Dr Manette is finally released and reunited with his daughter in England.
---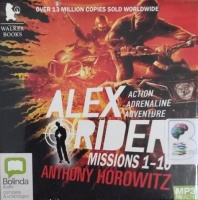 Alex Rider Missions 1 to 10 written by Anthony Horowitz performed by Jonathan Davies on MP3 CD (Unabridged)£29.99
In the number one bestselling series by Anthony Horowitz, 14-year-old Alex Rider is forcibly recruited into the deadly world of espionage and sent on his first mission. But mortal danger is never far away and the reluctant teenage spy soon finds himself in demand again by MI6. The ever popular and explosive...
---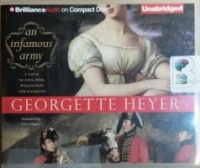 An Infamous Army written by Georgette Heyer performed by Claire Higgins on CD (Unabridged)£24.99 - £34.99
In 1815, beneath the aegis of the Army of Occupation, Brussels is the gayest town in Europe. And the widow Lady Barbara Childe, renowned for being as outrageous as she is beautiful, is at the centre of all that is fashionable and light-hearted. When she meets Charles Audley, dashing aide-de-camp...
---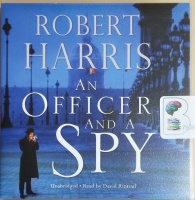 An Officer and a Spy written by Robert Harris performed by David Rintoul on CD (Unabridged)£14.99
They lied to protect their country. He told the truth to save it. A gripping historical thriller from the bestselling author of FATHERLAND. January 1895. On a freezing morning in the heart of Paris, an army officer, Georges Picquart, witnesses a convicted spy, Captain Alfred Dreyfus, being publicly humiliated in front..
---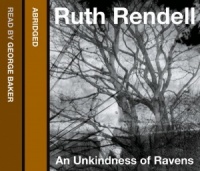 An Unkindness of Ravens written by Ruth Rendell performed by George Baker on CD (Abridged)£19.99
A Genius Performance by George Baker! Rodney Williams was neither handsome nor wealthy, but he had an unerring eye for a pretty girl and when he disappeared and two other men were later attacked by a young woman, Chief Inspector Wexford couldn't help wondering if there was a connection. If there wasn't, where was ...
---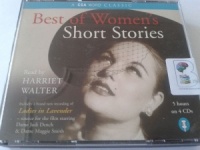 Best of Women's Short Stories written by Various Famous Authors performed by Harriet Walter on CD (Abridged)£14.99
This is an inspirational collection of complete and unabridged stories written by, or about, incredible women. This first volume includes tales from classic authors such as Edith Wharton, Elizabeth Gaskell and Katherine Mansfield, as well as a brand new recording of "Ladies in Lavender", the inspiration for the hit British move starring Dame Judi Dench and Dame Maggie Smith.
---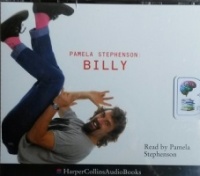 Billy written by Pamela Stephenson performed by Pamela Stephenson on CD (Abridged)£4.99
From welding to folk singing to comedy to writing to acting, Billy Connolly has proved his versatility and sheer determination. Here, his wife Pamela gives the reader an insider's view of this talented musician, singer, TV presenter, comedian and actor.
New In May 2019 Part 2
(in alphabetical order)
A Feast of Science - Intriging Morsels from the Science of Everyday Life written by Dr. Joe Schwarcz performed by Stephen Graybill on MP3 CD (Unabridged)£14.99

An entertaining and digestible volume that demystifies science, from the author of 16 best-selling popular science books Crave answers? A Feast of Science demystifies the chemistry of everyday life, serving up practical knowledge to both inform and entertain. Guaranteed to satiate your hunger for palatable...

A History of the Middle East written by Peter Mansfield performed by Richard Brown on CD (Unabridged)£34.99 - £49.99

In this masterly work of synthesis, Peter Mansfield, drawing on his experience as a journalist and a historian, explores two centuries of history in the Middle East. He forms a picture of the historical, political, and social history of the meeting point of Occident and Orient, from Bonaparte's marauding invasion...

A Sense of the Mysterious - Science and the Human Spirit written by Alan Lightman performed by Bronson Pinchot on CD (Unabridged)£19.99

From the best-selling author of Einstein's Dreams comes this lyrical and insightful collection of science writing that delves into the mysteries of the scientific process - physics, astronomy, mathematics - and exposes its beauty and intrigue. In these brilliant essays, Lightman explores the emotional life of science...

American Sketches written by Walter Isaacson performed by Cotter Smith on CD (Unabridged)£19.99

By the author of the bestselling biographies of Albert Einstein and Benjamin Franklin, a reflection on: What are the roots of creativity? What makes for great leadership? In this collection of essays, Walter Isaacson reflects on the lessons to be learned from Benjamin Franklin, Albert Einstein, Bill Gates, Henry...

Casting Off written by Elizabeth Jane Howard performed by Jill Balcon on Cassette (Unabridged)£29.99

This is the final volume of The Cazalet Chronicle, the quartet of novels chronicling the lives of a British family before, during, and after the Second World War. VE Day has been celebrated, but the war with Japan goes on. Polly, Clary, and Louise are grown up, discovering loneliness, loss, and passion. Rupert, missing...

Chaos Monkeys - Obscene Fortune and Random Failure in Silicon Valley written by Antonio Garcia Martinez performed by Dan John Miller and on CD (Unabridged)£29.99

An adrenaline-fuelled exposé of life inside the tech bubble, Chaos Monkeys lays bare the secrets, power plays and lifestyle excesses of the visionaries, grunts, sociopaths, opportunists and money cowboys who are revolutionising our world. Written by startup CEO and industry provocateur Antonio García Martínez...

Chomsky - On Anarchism written by Noam Chomsky performed by Eric Martin on CD (Unabridged)£19.99

On Anarchism provides the reasoning behind Noam Chomsky's fearless lifelong questioning of the legitimacy of entrenched power. In these essays, Chomsky redeems one of the most maligned ideologies, anarchism, and places it at the foundation of his political thinking. Chomsky's anarchism is distinctly ...

Daily Wisdom for Why Does He Do That? - Encouragement for Women Involved with Angry and Controlling Men written by Lundy Bancroft performed by Gary Galone on MP3 CD (Unabridged)£34.99

Even if you've read Why Does He Do That?, it may be hard to see the truth of what is happening to you. You may feel overwhelmed by confusion, loss, and fear, and find yourself looking away from the truth and falling back into traumatic patterns.Like a constant friend, this collection of meditations is a...

Deliverance written by James Dickey performed by Will Patton on MP3 CD (Unabridged)£19.99

The smash-hit best seller that inspired the acclaimed 1972 film starring Jon Voight, Burt Reynolds, Ned Beatty, and Ronny Cox is now available in unabridged audio for the very first time. The setting is the Georgia wilderness, where the state's most remote white-water river awaits. In the thundering froth of that...

Empathy - A History written by Susan Lanzoni performed by Suzanne Toren on MP3 CD (Unabridged)£24.99

A surprising, sweeping, and deeply researched history of empathy - from late 19th-century German aesthetics to mirror neurons Empathy: A History tells the fascinating and largely unknown story of the first appearance of "empathy" in 1908 and tracks its shifting meanings over the following century.

Fat Chance written by Nick Spalding performed by Heather Wilds and Napoleon Ryan on CD (Unabridged)£14.99

Meet Zoe and Greg Milton, a married couple who have let themselves go a bit. Zoe was a stunner in her college days, but the intervening decades have added five stone, and removed most of her self-esteem. Greg's rugby-playing days are well and truly behind him, thanks to countless pints of beer and chicken...

Galactic North written by Alastair Reynolds performed by John Lee on MP3 CD (Unabridged)£24.99

Centuries from now, the basic right to expand human intelligence beyond its natural limits has become a war-worthy cause for the Demarchists and Conjoiners. Only vast lighthugger starships bind these squabbling colonies together, manned by the panicky and paranoid Ultras. And the hyper pigs just try...

Heartstones written by Ruth Rendell performed by Geraldine Somerville on CD (Unabridged)£19.99

Sixteen-year-old Elvira's mother is dead. Elvira is sad, of course, but not so sad as her younger sister Spinny. Spinny is afraid their father, Luke, will be heartbroken, but Elvira knows better - after all, Luke has her to take her mother's place. But then Luke brings home a pretty young woman and introduces ...

Insecure in Love - How Anxious Attachment Can Make You Feel Jealous, Needy and Worried and What You Can Do About It written by Leslie Becker-Phelps PhD performed by Susan Boyce on MP3 CD (Unabridged)£19.99

Has your romantic partner called you clingy, insecure, desperate, or jealous? No one wants to admit that they possess these qualities, but if you find yourself constantly on the alert, anxious, or worried when it comes to your significant other, you may suffer from anxious attachment, a fear of abandonment that is...

Man's Search for Meaning written by Viktor E. Frankl performed by Simon Vance on CD (Unabridged)£24.99

A prominent Viennese psychiatrist recounts his experiences in a Nazi concentration camp that led to the development of his existentialist approach to psychotherapy.

Michelle Obama - A Life written by Peter Slevin performed by Robin Miles on MP3 CD (Unabridged)£14.99

An inspiring story of a modern American icon, here is the first comprehensive account of the life and times of Michelle Obama. With disciplined reporting and a storyteller's eye for revealing detail, Peter Slevin follows Michelle to the White House from her working-class childhood on Chicago's largely segregated...

Neanderthal Man - In Search of Lost Genomes written by Svante Paabo performed by Dennis Holland on MP3 CD (Unabridged)£9.99 - £14.99

A preeminent geneticist hunts the Neanderthal genome to answer the biggest question of them all: What does it mean to be human? What can we learn from the genes of our closest evolutionary relatives? Neanderthal Man tells the story of geneticist Svante Pbo's mission to answer that question, beginning with ...

Paint the Bird written by Georgeann Packard performed by Robin Miles and Kirby Heyborne on CD (Unabridged)£19.99

The Reverend Sarah Obadias is broken, bitter, and stripped of the reassurance of faith when she walks into a West Village restaurant in Manhattan. Here she encounters Abraham Darby, a rumpled but well-regarded painter who seduces the minister into his life of excess and emotional intensity. "I've run away ...

Pure - Inside the Evangelical Movement That Shamed a Generation of Young Women and How I Broke Free written by Linda Kay Klein performed by Linda Kay Klein on CD (Unabridged)£24.99

From a woman who has been there and back, the first inside look at the devastating effects evangelical Christianity's purity culture has had on a generation of young women - in a potent combination of journalism, cultural commentary, and memoir. In the 1990s, a "purity industry" emerged out of the white...

Testosterone Rex - Myths of Sex, Science and Society written by Cordelia Fine performed by Cat Gould on CD (Unabridged)£24.99

Many people believe that, at its core, biological sex is a fundamental, diverging force in our development. According to this familiar story, differences between the sexes are shaped by past evolutionary pressures-women are more cautious and parenting-focused, men seek status to attract more mates-re-created in ..

The Brightest Sun written by Adrienne Benson performed by Rachel Fulginiti on CD (Unabridged)£24.99

An illuminating debut following three women in sub-Saharan Africa as they search for home and family. Leona, an isolated American anthropologist, gives birth to a baby girl in a remote Maasai village and must decide how she can be a mother, in spite of her own grim childhood. Jane, a lonely expat wife...

The Case Against Fragrance written by Kate Grenville performed by Belinda McClory on MP3 CD (Unabridged)£24.99

Kate Grenville had always associated perfume with elegance and beauty. Then the headaches started. Like perhaps a quarter of the population, Grenville reacts badly to the artificial fragrances around us: other people's perfumes and all those scented cosmetics, cleaning products and air fresheners.

The Chimes written by Charles Dickens performed by Richard Armitage on MP3 CD (Unabridged)£19.99

The magnificent Richard Armitage (Hamlet: King of Denmark: A Novel) performs The Chimes by Charles Dickens. This classic story is the second in a series of five Christmas books Dickens was commissioned to write.

The Choice written by Eliyahu M. Goldratt and Efrat Goldratt-Ashlag performed by Stephen R. Thorne on CD (Unabridged)£19.99

The Theory of Constraints (TOC) has been successfully applied in almost every area of human endeavor, from industry to healthcare to education. And while Eli Goldratt is indeed a scientist, an educator and a business leader, he is first and foremost a philosopher; some say a genius. He is a thinker who provokes...

The Diary of a Bookseller written by Shaun Bythell performed by Robin Laing on CD (Unabridged)£29.99

Shaun Bythell owns The Bookshop, Scotland's largest second-hand bookshop. It contains 100,000 books, spread over a mile of shelving, with twisting corridors and roaring fires, and all set in a beautiful, rural town by the edge of the sea. A book-lover's paradise? Well, almost ... In these wry and hilarious...

The End of Illness written by David B. Agus MD performed by Holter Graham on CD (Unabridged)£29.99

From one of the world's foremost physicians and researchers, a monumental work that radically redefines our conventional conceptions of health and illness to offer new methods for living a long, healthy life. Can we live robustly until our last breath? Do we have to suffer from debilitating conditions and sickness?

The Fall of the Roman Empire written by Peter Heather performed by Allan Robertson on MP3 CD (Unabridged)£24.99

The death of the Roman Empire is one of the perennial mysteries of world history. Now, in this groundbreaking book, Peter Heather proposes a stunning new solution: Centuries of imperialism turned the neighbors Rome called barbarians into an enemy capable of dismantling an Empire that had dominated their...

The Garner Files - A Memoir written by James Garner and Jon Winokur performed by Michael Kramer on MP3 CD (Unabridged)£24.99

After suffering physical abuse at the hands of his stepmother, James Garner left home at fourteen. He became Oklahoma's first draftee of the Korean War and was awarded with two Purple Hearts before returning to the United States and settling in Los Angeles to become an actor. Working alongside some...

The Homework Myth - Why Our Kids Get Too Much of a Bad Thing written by Alfie Kohn performed by Alfie Kohn on CD (Unabridged)£19.99

Death and taxes come later; what seems inevitable for children is the idea that, after spending the day at school, they must then complete more academic assignments at home. The predictable results: stress and conflict, frustration and exhaustion. Parents respond by reassuring themselves that at least the...

The Moral Molecule written by Paul J. Zak performed by Paul J. Zak on CD (Unabridged)£29.99

Is morality universal? Why are men less faithful than women? Why do some businesses succeed while others collapse?

If we have a natural impulse to empathise and care for each other, why are there psychopaths? Neuroscientist and economist Paul Zak has spent 10 years researching to answer these questions and discovering the chemical driver of our behaviour.

The Navigator - A Kurt Austin Adventure written by Clive Cussler with Paul Kemprecos performed by Scott Brick on CD (Unabridged)£19.99

The Navigator, Clive Cussler and Paul Kemprecos's fast-moving action adventure from the NUMA Files novels. Read by the award winning narrator Scott Brick. Years ago, an ancient Phoenician statue known as the Navigator was stolen from the Baghdad museum, and there are men who would do anything to...

The Wayfinders - Why Ancient Wisdom Matters in the Modern World written by Wade Davies performed by Tom Perkins on CD (Unabridged)£29.99

Every culture is a unique answer to a fundamental question: What does it mean to be human and alive? In The Wayfinders, renowned anthropologist, winner of the prestigious Samuel Johnson Prize, and National Geographic Explorer-in-Residence Wade Davis leads us on a thrilling journey to celebrate the wisdom...

There Are No Grown-Ups - A Midlife Coming-of-Age Story written by Pamela Druckerman performed by Pamela Druckerman on CD (Unabridged)£24.99

Random House presents the audiobook edition of There Are No Grown-Ups, written and read by Pamela Druckerman. Author of the number one best seller French Children Don't Throw Food, Pamela Druckerman reveals the things it took her 40 years to learn. There are no grown-ups. Everyone else is winging it too.

Trump Revealed - An American Journey of Ambition, Ego, Money and Power written by Michael Kranish and Marc Fisher performed by Campbell Scott on CD (Unabridged)£14.99

A comprehensive biography of Donald Trump, the Republican front runner in the presidential election campaign. Trump Revealed is reported by a team of award-winning Washington Post journalists and coauthored by investigative political reporter Michael Kranish and senior editor Marc Fisher.

Vanity Dies Hard written by Ruth Rendell performed by Eva Haddon on CD (Unabridged)£19.99

Wealthy Alice Whittaker is known for her generosity, and when her friend Nesta vanishes Alice is determined to find her and help her. If that means money, well, Alice has plenty of it. Then the handsome Mr Fielding enters her life, ten years younger than Alice and they marry. But when Alice starts to feel sick ...

Wild Cards Volume 1 written by Various Fiction Authors performed by Luke Daniels on CD (Unabridged)£14.99

There is a secret history of the world--a history in which an alien virus struck the Earth in the aftermath of World War II, endowing a handful of survivors with extraordinary powers. Some were called Aces--those with superhuman mental and physical abilities. Others were termed Jokers--cursed with bizarre mental...

You Can Be Happy No Matter What - Five Principles for Keeping Life in Perspective written by Richard Carlson PhD performed by Richard Carlson PhD on MP3 CD (Unabridged)£14.99

Most of us believe that our happiness depends on the outside world - and that by solving our problems, improving our relationships, or achieving success, we will find contentment. In You Can Be Happy No Matter What, Dr. Richard Carlson shows that happiness has nothing to do with forces beyond our control.

Young Fredle written by Cynthia Voigt performed by Wendy Carter on CD (Unabridged)£19.99

Cynthia Voigt crafts a novel about discovery, perspective, and the meaning of home - all through the eyes of an affable and worried little mouse. Fredle is an earnest young fellow suddenly cast out of his cozy home behind the kitchen cabinets - into the outside. It's a new world of color and texture and grass and...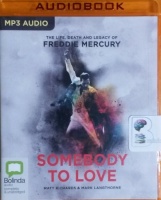 Somebody to Love - The Life, Death and Legacy of Freddie Mercury written by Matt Richards and Mark Langthorne performed by Tim Bruce on MP3 CD (Unabridged)£14.99
When Freddie Mercury died in 1991, aged just 45, the world was rocked by the vibrant and flamboyant star's tragic secret that he had been battling AIDS. The announcement of his diagnosis reached them less than 24-hours before his death, shocking his millions of fans, and fully opening the eyes of the world to...
---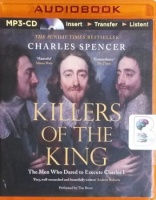 Killers of the King - The Men Who Dared to Execute Charles I written by Charles Spencer performed by Tim Bruce on MP3 CD (Unabridged)£14.99
January, 1649. After seven years of fighting in the bloodiest war in Britain's history, Parliament had overpowered King Charles I and now faced a problem: what to do with a defeated king, a king who refused to surrender?Parliamentarians resolved to do the unthinkable, to disregard the Divine Right of Kings ...
---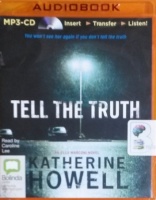 Tell the Truth written by Katherine Howell performed by Caroline Lee and on MP3 CD (Unabridged)£14.99
Detective Ella Marconi has her work cut out for her trying to unravel the lies surrounding her latest, thrilling case. Paramedic Stacey Durham has an idyllic life: her dream job, a beautiful house, and a devoted husband. Until her car is found abandoned and covered in her blood. Detective Ella Marconi knows...
---
---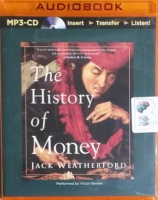 The History of Money written by Jack Weatherford performed by Victor Bevine and on MP3 CD (Unabridged)£24.99
From primitive man's cowrie shells to the electronic cash card, from the markets of Timbuktu to the New York Stock Exchange, The History of Money explores how money and the many forms of exchange have affected us, and how they will continue to shape all aspects of our lives - economic, political, and personal.
---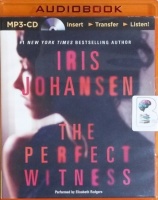 The Perfect Witness written by Iris Johansen performed by Elisabeth Rodgers on MP3 CD (Unabridged)£14.99
From the #1 New York Times bestselling author comes an explosive new thriller She had the perfect life. She had the perfect cover. She was the perfect witness. Until they found her. From the blockbuster bestselling author of the Eve Duncan novels comes a new, stand alone thriller about a woman with a...
---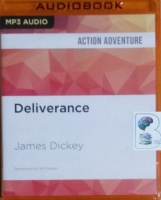 Deliverance written by James Dickey performed by Will Patton on MP3 CD (Unabridged)£14.99
The smash-hit best seller that inspired the acclaimed 1972 film starring Jon Voight, Burt Reynolds, Ned Beatty, and Ronny Cox is now available in unabridged audio for the very first time. The setting is the Georgia wilderness, where the state's most remote white-water river awaits. In the thundering froth of that...
---
---
---
---
---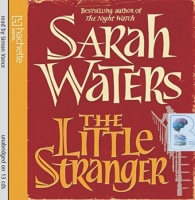 The Little Stranger written by Sarah Waters performed by Simon Vance on CD (Unabridged)£16.99 - £19.99
After her award-winning trilogy of Victorian novels, Sarah Waters turned to the 1940s and wrote THE NIGHT WATCH, a tender and tragic novel set against the backdrop of wartime Britain. Shortlisted for both the Orange and the Man Booker, it went straight to number one in the bestseller chart. In a dusty post-war...
---
---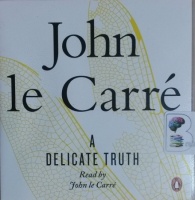 A Delicate Truth written by John le Carre performed by John le Carre on CD (Unabridged)£19.99
A counter-terror operation, codenamed Wildlife, is being mounted in Britain's most precious colony, Gibraltar. Its purpose: to capture and abduct a high-value jihadist arms-buyer.
---
---
---
---
---
---
---
---
---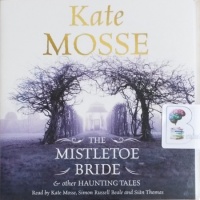 The Mistletoe Bride and Other Haunting Tales written by Kate Mosse performed by Kate Mosse, Simon Russell Beale and Sian Thomas on CD (Unabridged)£19.99
A wonderfully atmospheric collection of stories from one of our most captivating writers, inspired by ghost stories, traditional folk tales and country legends from England and France. These tales are richly populated by spirits and ghosts seeking revenge; by grief-stricken women and haunted men coming to ...