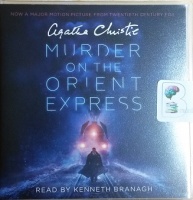 Murder on the Orient Express written by Agatha Christie performed by Kenneth Branagh on CD (Unabridged)£9.99
Agatha Christie's most famous murder mystery, read by director and star of the hugely anticipated 2017 film adaptation, Kenneth Branagh. Just after midnight, a snowdrift stops the Orient Express in its tracks. The luxurious train is surprisingly full for the time of the year, but by the morning...
---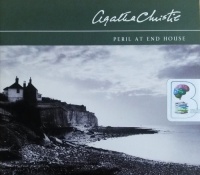 Peril at End House written by Agatha Christie performed by Hugh Fraser on CD (Abridged)£4.99
Nick Buckley was an unusual name for a pretty young woman. But then she had led an unusual life. First, on a treacherous Cornish hillside, the brakes on her car failed. Then, on a coastal path, a falling boulder missed her by inches. Later, an oil painting fell and almost crushed her in bed.
---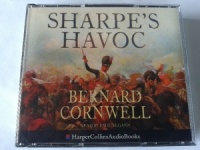 Sharpe's Havoc written by Bernard Cornwell performed by Paul McGann on CD (Abridged)£4.99 - £7.99
Sharpe's Havoc brings Sharpe to Portugal, and reunites him with Harper. It is 1809 and Lieutenant Sharpe, who belongs to a small British army that has a precarious foothold in Portugal, is sent to look for Kate Savage, the daughter of an English wine shipper.
---
---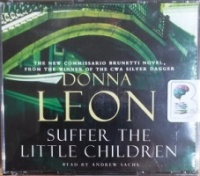 Suffer the Little Children written by Donna Leon performed by Andrew Sachs on CD (Abridged)£4.99
When Commissario Brunetti is summoned to the hospital bedside of a senior paediatrician whose skull has been fractured, he is confronted with more questions than answers. Three men, a Carabinieri captain and two privates from out of town, have burst into the doctor's apartment....
---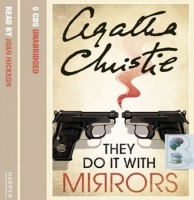 They Do It With Mirrors written by Agatha Christie performed by Joan Hickson on CD (Unabridged)£14.99 - £19.99
Miss Marple senses danger when she visits a friend living in a Victorian mansion which doubles as a rehabilitiation centre for delinquents.
---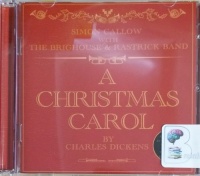 A Christmas Carol written by Charles Dickens performed by Simon Callow and The Brighouse and Rastrick Band on CD (Abridged)£9.99 - £11.99
Marking the 175 anniversary of Charles Dickens' immortal classic 'A Christmas Carol', celebrated actor Simon Callow and one of the world's most respected brass bands The Brighouse and Rastrick Band join forces for this very special Christmas album. It combines Simon Callow's acclaimed adaptation of Charles...
---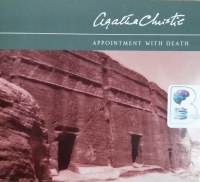 Appointment with Death written by Agatha Christie performed by Carole Boyd on CD (Abridged)£4.99
Among the towering red cliffs of Petra, like some monstrous swollen Buddha, sat the corpse of Mrs Boynton. A tiny puncture mark on her wrist was the only sign of the fatal injection that had killed her.
---
---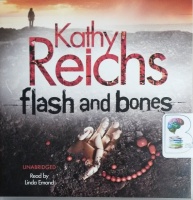 Flash and Bones written by Kathy Reichs performed by Linda Emond on CD (Unabridged)£7.99 - £9.99
In the run up to the biggest NASCAR raceweek of the year, Dr Temperance Brennan is called to a landfill site backing onto the Charlotte speedway track in north Carolina. Someone has discovered a barrel of hardened asphalt with a human hand poking through the top. With the country's press trained...
---
---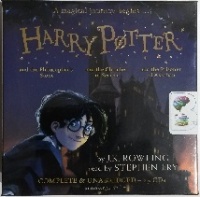 Harry Potter Collection - Books 1 to 3 written by J.K. Rowling performed by Stephen Fry on CD (Unabridged)£39.99 - £49.99
This set contains unabridged audio versions of the first three Harry Potter books - the perfect gift for young witches and wizards. They might not be on the Hogwarts Express but they can still enjoy the magic of these timeless tales. Narrated by Stephen Fry, they follow the young wizard Harry ......
---
---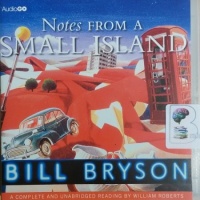 Notes from a Small Island written by Bill Bryson performed by William Roberts on CD (Unabridged)£9.99 - £24.99
"Suddenly, in the space of a moment, I realized what it was that I loved about Britain--which is to say, all of it. Every last bit of it, good and bad--old churches, country lanes, people saying 'Mustn't grumble' and 'I'm terribly sorry but,' people apologizing to me when I conk them with a careless elbow, milk in bottles, beans on toast ...
---
---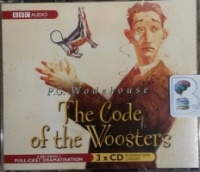 The Code of the Woosters written by P.G. Wodehouse performed by BBC Full Cast Dramatisation, Michael Hordern and Richard Briers on CD (Abridged)£14.99 - £24.99
This is a BBC Radio 4 full-cast dramatisation starring Michael Hordern as Jeeves and Richard Briers as Wooster.
Who would think that an eighteenth-century silver cow-creamer could cause so much trouble?
---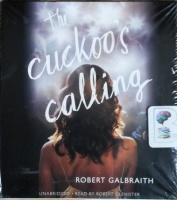 The Cuckoo's Calling written by Robert Galbraith performed by Robert Glenister on CD (Unabridged)£14.99 - £19.99
Now a major BBC drama: The Strike series. When a troubled model falls to her death from a snow-covered Mayfair balcony, it is assumed that she has committed suicide. However, her brother has his doubts, and calls in private investigator Cormoran Strike to look into the case. Strike is a war veteran -...
---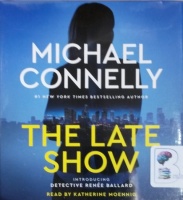 The Late Show written by Michael Connelly performed by Katherine Moennig on CD (Abridged)£9.99
Renee Ballard works the midnight shift in Hollywood, beginning many investigations but finishing few, as each morning she turns everything over to the daytime units. It's a frustrating job for a once up-and-coming detective, but it's no accident. She's been given this beat as punishment after filing a sexual...
---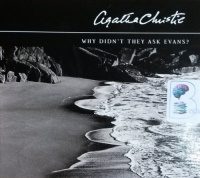 Why Didn't They Ask Evans? written by Agatha Christie performed by Jenny Funnell on CD (Abridged)£4.99
While playing an erratic round of golf, Bobby Jones slices his ball over the edge of a cliff. His ball is lost, but on the rocks below he finds the crumpled body of a dying man. With his final breath the man opens his eyes and says, 'Why didn't they ask Evans?' Haunted by these words, Bobby and his vivacious...
---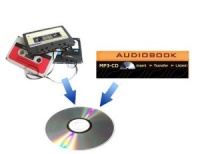 3 Hour Fixed Price Audio Transfer£20.00
This is the fixed price £20 item to be used when ordering conversion of a sub 3 hour Audio Cassette or MP3 CD title.
---
New In May 2019 Part 1
(in alphabetical order)
A Natural Woman - A Memoir written by Carole King performed by Carole King on CD (Unabridged)£19.99

A memoir by the iconic singer-songwriter chronicling her story from her beginnings in Brooklyn through her remarkable success as one of the world's most acclaimed musical talents

Anticancer Living - Transform Your Life and Health with the Mix of Six written by Lorenzo Cohen PhD and Alison Jefferies MEd performed by Mark Deakins on CD (Unabridged)£29.99

The evidence is in: you can reduce cancer risk and support treatment by focusing on six key areas of health and wellness. The scientific data on the link between lifestyle, environmental factors, and cancer risk has been accumulating at an accelerated rate over the past decade: Every week we learn...

Blind Willow, Sleeping Woman - Volume 2 written by Haruki Murakami performed by Gareth Armstrong, Judy Bennett, Kris Milnes and Hugh Ross on CD (Unabridged)£19.99

A young man accompanies his cousin to the hospital to check an unusual hearing complaint and recalls a story of a woman put to sleep by tiny flies crawling inside her ear; a mirror appears out of nowhere and a nightwatchman is unnerved as his reflection tries to take control of him; a couple's relationship...

Dombey and Son written by Charles Dickens performed by Ian Hogg, Sylvestra Le Touzel, Samuel West and Lucy Whybrow on Cassette (Abridged)£14.99

A Radio 4 dramatization of Dickens's novel set against the bustle of a mighty city. Humbled and alone, his trading empire in ruins, the cold and uncaring Dombey seems doomed. But the love of his daughter brings redemption and understanding to a man whose only reason for living was Dombey and Son.

Elmet written by Fiona Mozley performed by Joe Jameson on CD (Unabridged)£24.99

In this atmospheric and profoundly moving debut, Cathy and Daniel live with their father, John, in the remote woods of Yorkshire, in a house the three of them built themselves. John is a gentle brute of a man, a former enforcer who fights for money when he has to, but who otherwise just wants to be left ...

Halls of Shadow - Kingdoms of Sand, Book Five written by Daniel Arenson performed by Kevin Kenerly on CD (Unabridged)£34.99

The world reels from the assassination of the Mad Empress. The Aelarian Empire is cracking. From the ashes of a burnt world, warlords, barbarians, and rebels emerge to claim the remains. Outside the walls of Aelar, different factions converge. Tribal warriors prepare to shatter the gates.

Happiness Hacks - 100% Scientific - Curiously Effective written by Alex Palmer performed by Stephanie Spicer on CD (Unabridged)£34.99

Could you be happier at work . . . in love . . . in life? You may not need a total overhaul - just a few good Happiness Hacks! Here are hundreds of shortcuts to brighten your day and boost your mood - and the science behind how they work. Discover why: 57°F (13.9°C) is the happiest temperature Selfies give you...

How to Tell Fate from Destiny and other Skillful Word Distinctions written by Charles Harrington Elster performed by Charles Harrington Elster on CD (Unabridged)£34.99

If you have trouble distinguishing the verbs imitate and emulate, the relative pronouns that and which, or the adjectives pliant, pliable, and supple, never fear-How to Tell Fate from Destiny is here to help! With more than 500 headwords, the book is replete with advice on how to differentiate commonly...

Intuition Pumps and Other Tools for Thinking written by Daniel C. Dennett performed by Jeff Crawford on MP3 CD (Unabridged)£14.99

Over a storied career, Daniel C. Dennett has engaged questions about science and the workings of the mind. His answers have combined rigorous argument with strong empirical grounding. And a lot of fun. Intuition Pumps and Other Tools for Thinking offers seventy-seven of Dennett's most successful...

Just in Time written by Marie Bostwick performed by Emily Sutton-Smith, Kate Marcin and Carol Monda on CD (Unabridged)£24.99

In her most powerful novel yet, New York Times bestselling author Marie Bostwick weaves the uplifting story of three grief support group dropouts—women united in loss and rescued through friendship. Fifteen years ago, Grace Saunders vowed to take her beloved husband for better or worse. Now she's coming...

Let The Children March written by Monica Clark-Robinson performed by Janina Edwards on CD (Unabridged)£9.99

I couldn't play on the same playground as the white kids. I couldn't go to their schools. I couldn't drink from their water fountains. There were so many things I couldn't do. In 1963 Birmingham, Alabama, thousands of African American children volunteered to march for their civil rights after hearing Dr. Martin...

Lifeblood written by N.J. Cooper performed by Julia Franklin on CD (Unabridged)£59.99

Five years ago Randall Gyre was convicted of the brutal rape of a young student, Lizzie Fane, on the Isle of Wight. Handsome, rich, slick-talking, Gyre had avoided prison for years before that, despite a string of accusations. Forensic psychologist Karen Taylor is certain that Gyre will attack again, and this time he..

Maggie Smith - A Biography written by Michael Coveney performed by Sian Thomas on CD (Unabridged)£24.99

No one does glamour, severity, girlish charm or tight-lipped witticism better than Dame Maggie Smith, one of Britain's best-loved actors. This new biography shines the stage lights on the life and career of a truly remarkable performer, one whose stage and screen career spans six decades. From her days as a...

My Days - Happy and Otherwise written by Marion Ross with David Laurell performed by Marion Ross, David Laurell, Ron Howard and Henry Winkler on CD (Unabridged)£24.99

For eleven seasons, Marion Ross was head of one of America's favorite television households. Now meet the lovable real-life woman behind the Happy Days mom. Before she was affectionately known to millions as "Mrs. C.," Marion Ross began her career as a Paramount starlet who went on to appear in nearly...

Neurotribes - The Legacy of Autism and the Future of Neurodiversity written by Steve Silberman performed by William Hughes on CD (Unabridged)£29.99

What is autism: a devastating developmental condition, a lifelong disability, or a naturally occurring form of cognitive difference akin to certain forms of genius? In truth it is all of these things and more - and the future of our society depends on our understanding it. Following on from his groundbreaking...

Own The Moment written by Carl Lentz performed by Carl Lentz on CD (Unabridged)£14.99

When you think of a Christian pastor, you probably don't envision a tattooed 30-something who wears a motorcycle jacket, listens to hip-hop music, references The Walking Dead and Black Lives Matter in his sermons, and every Sunday draws a standing-room only crowd to a venue normally used for rock...

Passage by Night written by Jack Higgins performed by Michael Page on CD (Unabridged)£24.99

The classic bestseller from the master of the game Harry Manning had fled the Cuban revolution, sacrificing everything for freedom and seeking solace on the tranquil waters of the Bahamas. For a time he found solace in the arms of the beautiful Maria and oblivion in alcohol. Then once again his life is ...

Problems of Knowledge and Freedom written by Noam Chomsky performed by Derek Shetterly on CD (Unabridged)£19.99

From interpreting the world to changing it, a synthesis of Chomsky's early work on philosophy, linguistics, and politics. Originally delivered in 1971 as the first Cambridge lectures in memory of Bertrand Russell, Problems of Knowledge and Freedom is a masterful and cogent synthesis of Noam Chomsky's ...

Quentins written by Maeve Binchy performed by Kate Binchy on CD (Unabridged)£99.99

Every table at Quentins Restaurant has a thousand stories to tell: tales of love, betrayal and revenge. Ella Brady wants to make a documentary about the renowned Dublin restaurant that has captured the spirit of a generation and a city in the years it has been open. In Maeve Binchy's magical Quentins, you...

Reader, Come Home - The Reading Brain in a Digital World written by Maryanne Wolf performed by Kirsten Potter on CD (Unabridged)£24.99

From the author of Proust and the Squid, a lively, ambitious, and deeply informative epistolary book that considers the future of the reading brain and our capacity for critical thinking, empathy, and reflection as we become increasingly dependent on digital technologies. A decade ago, Maryanne Wolf's Proust...

Slutever written by Karley Sciortino performed by Karley Sciortino on CD (Unabridged)£19.99

"Slut" is a great word. It just sounds perfect-so sharp and clear and beautiful. It's one of those satisfying four letter words, like cunt and fuck. Slut also happens to be an anagram for lust, which is one of those divine coincidences that makes you wonder if God actually exists. We're lucky that slut is such...

The Consciousness Instinct - Unraveling The Mystery of How The Brain Makes the Mind written by Michael S. Gazzaniga performed by David Colacci on MP3 CD (Unabridged)£19.99

"The father of cognitive neuroscience" illuminates the past, present, and future of the mind-brain problem How do neurons turn into minds? How does physical "stuff" - atoms, molecules, chemicals, and cells - create the vivid and various worlds inside our heads? The problem of consciousness has gnawed...

The Genius of Birds written by Jennifer Ackerman performed by Margaret Strom on CD (Unabridged)£29.99

In The Genius of Birds, acclaimed author Jennifer Ackerman explores the newly discovered brilliance of birds and how it came about. Consider, as Ackerman does, the Clark's nutcracker, a bird that can hide as many as 30,000 seeds over dozens of square miles and remember where it put them several months...

The Operator - Firing the Shots that Killed Osama Bin Laden written by Robert O'Neill performed by Robert O'Neill on CD (Unabridged)£24.99

Stirringly evocative, thought provoking, and often jaw dropping, The Operator ranges across SEAL Team Operator Robert O'Neill's awe-inspiring 400-mission career that included his involvement in attempts to rescue "Lone Survivor" Marcus Luttrell and abducted-by-Somali-pirates Captain Richard Phillips and...

The Passion of Marie Romanov - A Tale of Anastasia's Sister written by Laura Rose performed by Lillian Webb and Travis Smith on CD (Unabridged)£29.99

From the writings of Marie Nicolaevna Romanavna, age 19, July 17, 1918 - Midnight, in bed with her sister, Anastasia (Shvybz), in the Ipatiev Mansion in Ekaterinburg, during the last night of their lives. "So much of my story unfolds by moonlight. This is a tale of midnight wakings and forced marches ...

The Psychopath Whisperer - The Science of Those Without Conscience written by Kent A. Kiehl PhD performed by Kevin Pariseau on CD (Unabridged)£19.99

We know of psychopaths from chilling headlines and stories in the news and movies - from Ted Bundy and John Wayne Gacy, to Hannibal Lecter and Dexter Morgan. As Dr. Kent Kiehl shows, psychopaths can be identified by a checklist of symptoms that includes pathological lying; lack of empathy, guilt...

The Waiting Room written by Emily Bleeker performed by Sophie Amoss on CD (Unabridged)£24.99

From the bestselling author of When I'm Gone and Working Fire comes a gripping novel about a mother, her missing daughter, and the dark secrets that engulf them. Ever since her husband's death collided with the birth of her daughter, postpartum depression has taken hold of Veronica Shelton. She can't...

This Was A Man - Book 7 of The Clifton Chronicles written by Jeffrey Archer performed by Alex Jennings on CD (Unabridged)£19.99 - £29.99

This Was a Man is the seventh and final, captivating instalment of the Clifton Chronicles from master storyteller Jeffrey Archer. This Was a Man opens with a shot being fired, but who pulled the trigger, and who lives and who dies? In Whitehall, Giles Barrington discovers the truth about his wife Karin from...

Top Dog - The Science of Winning and Losing written by Po Bronson and Ashley Merryman performed by Po Bronson on CD (Unabridged)£24.99

The co-authors of the New York Times best-selling NurtureShock turn their attentions to the cutting edge science behind life's triumphs and failures and offer insight from politics, finance, science, sports and economics to tip the odds in your favor.

Unf*ckology - A Field Guide to Living with Guts and Confidence written by Amy Alkon performed by Carrignton MacDuffie on CD (Unabridged)£19.99

Amy Alkon presents Unf*ckology, a "science-help" book that knocks the self-help genre on its unscientific ass. You can finally stop fear from being your boss and put an end to your lifelong social suckage. Have you spent your life shrinking from opportunities you were dying to seize but feel "that's just who I am"?

US Navy SOG Seals - Working with Army, Navy, Marines, Air Force and Coast Guard to Rescue a Downed Pilot in Vietnam written by Keith Mckim performed by Kieth Mckim on CD (Unabridged)£19.99

Based on the true stories of the two US Navy Seals operating behind enemy lines in Vietnam with the super top-secret unit MACV-SOG (Military Assistance Command Vietnam, Special Operations Group) US Navy Seal Lieutenant Tom Norris, on three separate occasions over a four day period, with no sleep...

You Don't Have to Say You Love Me - A Memoir written by Sherman Alexie performed by Sherman Alexie on CD (Unabridged)£19.99 - £24.99

The Instant New York Times Bestseller Shortlisted for the Carnegie Medal for Excellence in Nonfiction A searing, deeply moving memoir about family, love, loss, and forgiveness from the critically acclaimed, bestselling National Book Award-winning author of The Absolutely True Diary of a Part-Time Indian.
---
---
Autumn written by Ali Smith performed by Melody Grove on Audio CD (Unabridged)£29.99
Fusing Keatsian mists and mellow fruitfulness with the vitality, the immediacy and the colour-hit of Pop Art - via a bit of skulduggery - Autumn is a witty excavation of the present by the past. Autumn is a take on popular culture and a meditation in a world growing ever more bordered; what constitutes...
---
---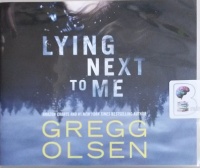 Lying Next to Me written by Gregg Olsen performed by Karen Peakes, Scott Merriman, Katie Koster and P.J. Ochlan on Audio CD (Unabridged)£19.99
No matter what you see, no matter what you've heard, assume nothing. Adam and Sophie Warner and their three-year-old daughter are vacationing in Washington State's Hood Canal for Memorial Day weekend. It's the perfect getaway to unplug—and to calm an uneasy marriage. But on Adam's first day out...
---
---
---
---
---
---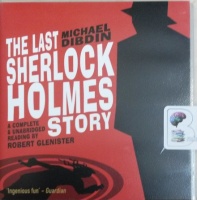 The Last Sherlock Holmes Story written by Michael Dibden performed by Robert Glenister on Audio CD (Unabridged)£24.99
In the late seventies, an extraordinary document came to light which for fifty years had been held on deposit by the bankers of the deceased John Herbert Watson MD - better known to devotees of Conan Doyle as Dr Watson. A continuous narrative in the doctor's own hand, the story opens in the East End of...
---
The Memory House written by Rachel Hauck performed by Lisa Larsen on Audio CD (Unabridged)£19.99
When Beck Holiday lost her father in the North Tower on 9/11, she also lost her memories of him. Eighteen years later, she's a tough New York City cop burdened with a damaging secret, suspended for misconduct, and struggling to get her life in order. Meanwhile, a mysterious letter arrives informing her...
---
---
---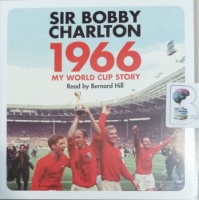 1966 - My World Cup Story written by Sir Bobby Charlton performed by Bernard Hill on Audio CD (Unabridged)£19.99
In 1966 England won the World Cup at Wembley. Sir Bobby Charlton, England's greatest ever player, was there on the pitch. Now, 50 years on, Sir Bobby looks back on the most glorious moment of his life and England's greatest sporting achievement. In 1966 he takes us through the buildup to the tournament and...
---
---
---
---