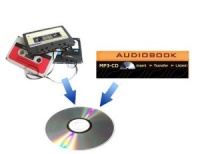 3 Hour Fixed Price Audio Transfer£15.00
This is the fixed price £15 item to be used when ordering conversion of a sub 3 hour Audio Cassette or MP3 CD title.
---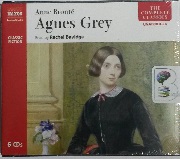 Agnes Grey written by Anne Bronte performed by Rachel Bavidge on CD (Unabridged)£24.99 - £29.99
For all those captivated by the trials of Jane Eyre, Anne Brontës heroine Agnes Grey is the ideal counterpoint. Agnes Grey is widely considered to be the best record of the precarious position of the governess in Victorian society, and the insolence, neglect and dependence that the gentle ....
---
---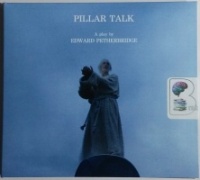 Pillar Talk - A Play written by Edward Petherbridge performed by Edward Petherbridge on CD (Unabridged)£14.99
Exclusive to Brainfood Audiobooks! Esteemed actor Edward (Nicholas Nickleby) Petherbridge uses the story of Symeon Stylites, the 5th century monk who lived on a pillar for thirty-six years, as a framework for an existential inquiry into imagination, belief, doubt, miracles and why one would live 'as I live.'
---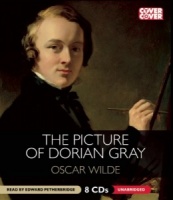 The Picture of Dorian Gray written by Oscar Wilde performed by Edward Petherbridge on CD (Unabridged)£29.99 - £34.99
A Genius Performance by Edward Petherbridge!
Dorian Gray is a child of his time. A young man who is only interested in appearances and, as the story continues, not so much about reality. He has a picture painted and makes a deal with the "devil" so that all the sins he commits are visited on the painting and not on him. This tale has something to say to every generation and is performed by the Genius that is Edward Petherbridge!
---
---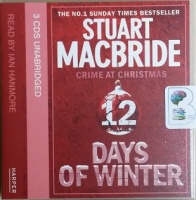 12 Days of Winter written by Stuart MacBride performed by Ian Hanmore on CD (Unabridged)£19.99 - £29.99
A collection of interlinked tales of crime and retribution laced with dark humour, set around the festive season – from the No. 1 bestseller Stuart MacBride
Thieves, drug dealers, lap-dancers, gangsters and even the odd good guy populate these twelve tales exploring the seedier side of life in North East Scotland.
---
---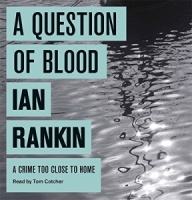 A Question of Blood written by Ian Rankin performed by Tom Cotcher on CD (Unabridged)£29.99
Two seventeen-year-olds are killed by an ex-Army loner who has gone off the rails. The mystery takes Rebus into the heart of a shattered community.
---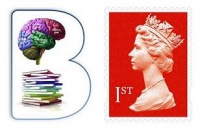 Additional Airmail Postage for Edward Petherbridges Gift to Austrilia£15.00
This is the Additional Postage charge for Edward Petherbridge's audiobook order as one item is required to be sent to Australia.
---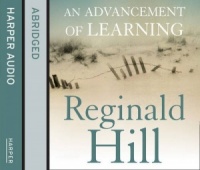 An Advancement of Learning written by Reginald Hill performed by Warren Clarke on CD (Abridged)£4.99 - £14.99
Lecturers having it away with students, witches' sabbaths on the sand dunes, a body buried under a statue in the gardens, and a fresh rash of killings.
---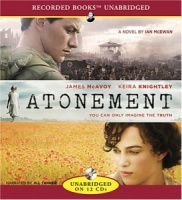 Atonement written by Ian McEwan performed by Jill Tanner on CD (Unabridged)£21.99
On the hottest day of the summer of 1934, thirteen-year-old Briony Tallis sees her sister Cecilia strip off her clothes and plunge into the fountain in the garden of their country house. Watching her is Robbie Turner, her childhood friend who, like Cecilia, has recently come down from Cambridge.
---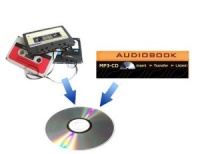 Audio Repair and Audio Transfer for Customers Own Tapes£35.00
Audio Repair and Audio Transfer of Customer Own Tapes
If you have a damaged audio tape that needs repairing and then transferring to Audio CD this is the service for you.
You should place an order for this item for each tape that requires repair and recording.
---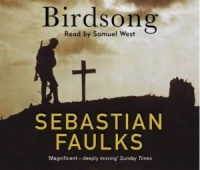 Birdsong written by Sebastian Faulks performed by Samuel West on CD (Abridged)£6.99 - £9.99
A Genius Performance by Samuel West!
Set before and during the Great War, Birdsong captures the drama of that era on both a national and a personal scale. It is the story of Stephen, a young Englishman, who arrives in Amiens in 1910.
---
---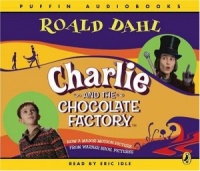 Charlie and the Chocolate Factory written by Roald Dahl performed by Eric Idle on CD (Unabridged)£4.99
This is a special audio edition of Charlie and the Chocolate Factory, read by Eric Idle, which will be published at the same time as the Warner Bros film.
Charlie Bucket thinks he's the luckiest boy alive when he unwraps one of Willy Wonka's Whipple-Scrumptious Fudgemallow Delights to find the last golden ticket.
---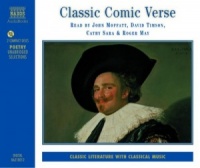 Classic Comic Verse written by Various Famous Poets performed by John Moffat, David Timson, Cathy Sara and Roger May on CD (Abridged)£4.99 - £6.99
Poetry by definition, achieves its effects by rhythm, sound patterns and imagery. One of the most popular areas of audiobooks -- spoken poetic form -- evokes emotions and sensations by bringing the voice of the poet to life in an appropriately intimate way, directly to the ear and mind of the listener.
---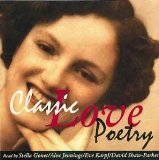 Classic Love Poetry written by Various Famous Poets performed by Various Famous Actors on CD (Abridged)£3.99 - £4.99
From "My True Love Hath My Heart" to September by Ted Hughes - there are 40 poems selected from the last millennia.
All performed by Stella Gonet, David Shaw-Parker, Alex Jennings and Eve Karpf.
---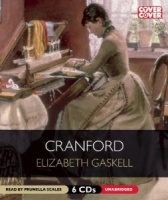 Cranford written by Elizabeth Gaskell performed by Prunella Scales on CD (Unabridged)£19.99
"I'll not listen to reason," she said, now in full possession of her voice, which had been rather choked with sobbing. "Reason always means what someone else has got to say."'
---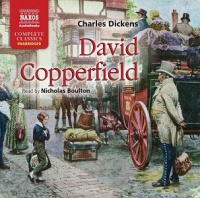 David Copperfield written by Charles Dickens performed by Nicholas Boulton on CD (Unabridged)£69.99
The intensely personal David Copperfield (widely regarded to be the most autobiographical of the authors novels) is one of Dickenss greatest works. We follow David Copperfield from birth and miserable childhood to inevitable tragedies, until he finally finds happiness later in life.
---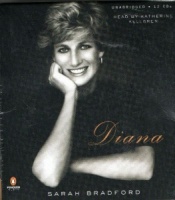 Diana written by Sarah Bradford performed by Katherine Kellgren on CD (Unabridged)£6.99
Sarah Bradford's Diana is a complex and explosive study of the greatest icon of the twentieth century. Glamour. Duty. Tragedy: The Woman Behind the Princess.
After more than a decade interviewing those closest to the Princess and her select circle, Sarah Bradford exposes the real Diana
---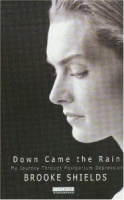 Down Came the Rain written by Brooke Shields performed by Brooke Shields on CD (Abridged)£4.99
When actress Brooke Shields gave birth to a beautiful baby daughter, Rowan, she felt like the luckiest woman in the world. But moments later, everything changed.
---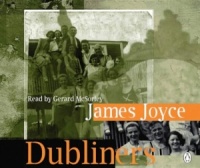 Dubliners written by James Joyce performed by Gerald McSorley on CD (Abridged)£5.99
In his first published work in prose, James Joyce paints vivid portraits of the people of Dublin, his city of birth, in a collection of stories whose larger purpose, he said, was to depict a "moral history of Ireland".
New In May 2018 Part 3
(in alphabetical order)
Abraham Lincoln - Vampire Hunter written by Seth Grahame-Smith performed by Scott Holst on CD (Unabridged)£14.99

Indiana, 1818. Moonlight falls through the dense woods that surround a one-room cabin, where a nine-year-old Abraham Lincoln kneels at his suffering mother's bedside. She's been stricken with something the old-timers call "Milk Sickness." "My baby boy..." she whispers before dying.

Affairs at Thrush Green written by Mrs Dora Saint as Miss Read performed by Gwen Watford on CD (Unabridged)£29.99

When Charles Henstock, rector of Thrush Green, moves a mile downhill to the parish of Lulling, his many friends rejoice in his promotion. But an unfortunate skirmish with one of his wealthy parishioners over the Lady Chapel kneelers saddens him. England, 1930s.

Agatha H and the Airship City - A Girl Genius Novel written by Phil and Kaja Foglio performed by Angela Dawe on CD (Unabridged)£14.99

The Industrial Revolution has escalated into all-out warfare. Sixteen years have passed since the Heterodyne Boys, benevolent adventurers and inventors, disappeared under mysterious circumstances. Today, Europe is ruled by the Sparks, dynasties of mad scientists ruling over - and terrorizing - the...

Agatha Raisin and the Fairies of Fryfam written by M.C. Beaton performed by Penelope Keith on CD (Unabridged)£19.99

Feeling jilted and cross, Agatha follows a fortune-teller's advice and rents a cottage in the pretty village of Fryfam, where she hopes good fortune and true love will come chasing after her for a change. Unfortunately, her romantic notions are soon dispelled by the strange goings-on in the village.

Agatha Raisin and the Wizard of Evesham written by M.C. Beaton performed by Penelope Keith on CD (Unabridged)£29.99

The local ladies all deem Mr John a wizard, so when Agatha finds a few grey hairs on her head - and the rinse she tries at home turns her hair purple - she makes a beeline for the handsome Evesham hairdresser. And as well as sorting out her hair it soon becomes clear the charming man....

Barchester Towers written by Anthony Trollope performed by Stephen Thorne on MP3 CD (Unabridged)£19.99

Barchester Towers, Trollope's most popular novel, is the second of the six Chronicles of Barsetshire.

Burning Angels - A Will Jaeger Thriller written by Bear Grylls performed by Rupert Degas on MP3 CD (Unabridged)£9.99

A prehistoric corpse entombed within an Arctic glacier, crying tears of blood. A jungle island overrun by rabid primates - escapees from a research laboratory's Hot Zone. A massive seaplane hidden beneath a mountain, packed with a Nazi cargo of mind-blowing evil.

Cinder written by Marissa Meyer performed by Rebecca Soler on MP3 CD (Unabridged)£19.99

A forbidden romance. A deadly plague. Earth's fate hinges on one girl ... CINDER, a gifted mechanic in New Beijing, is also a cyborg. She's reviled by her stepmother and blamed for her stepsister's sudden illness. But when her life becomes entwined with the handsome Prince Kai's, she finds....

Cobra II - The Inside Story of the Invasion and Occupation of Iraq written by Michael R. Gordon and General Bernard E. Trainor performed by Craig Wasson on CD (Unabridged)£24.99

Informed by unparalleled access to still–secret documents, interviews with top field commanders, and a review of the military's own internal after–action reports, Cobra II is the definitive chronicle of America's invasion and occupation of Iraq—a conflict that could not be lost but one that the...

Cousin Kate written by Georgette Heyer performed by Jilly Bond on CD (Unabridged)£19.99 - £29.99

When young and beautiful governess Kate Malvern finds herself unemployed, she is taken in by Minerva Broome, the aunt she has never met, and whisked away to the majestic country home of Staplewood. However, things are not as they seem: strange things start to happen in the manor....

Cress written by Marissa Meyer performed by Rebecca Soler on MP3 CD (Unabridged)£19.99

Incarcerated in a satellite, an expert hacker and out to save the world – Cress isn't your usual damsel in distress. CRESS grew-up as a prisoner. With only netscreens for company she's forced to do the bidding of the evil Queen Levana. Now that means tracking down Cinder and her ...

Dr. Wortle's School written by Anthony Trollope performed by Timothy West on MP3 CD (Unabridged)£24.99

In this classic tale, author Anthony Trollope dares to question: can it be right to persist in a bigamous marriage? Mr. Peacocke, a classical scholar, has come to Broughtonshire with his beautiful American wife to live as a schoolmaster. But when the blackmailing brother of her first husband a reprobate....

Fairest written by Marissa Meyer performed by Rebecca Soler on MP3 CD (Unabridged)£19.99

Mirror, mirror, on the wall. Who is the Fairest of them all? Pure evil has a name, hides behind a mask of deceit, and uses her 'glamour' to gain power. But who is Queen Levana? Long before she crossed paths with Cinder, Scarlet and Cress in The Lunar Chronicles, Levana lived a very different story...

Friday's Child written by Georgette Heyer performed by Eve Matheson on CD (Unabridged)£29.99

This story of mistaken love is a romantic fiction set in the English Regency period. It centers on Lord Sheringham who has been rejected by the woman he loves but the woman who has secretly loved him since childhood is waiting.

How Evan Broke His Head written by Garth Stein performed by Oliver Wyman on CD (Unabridged)£19.99

From Garth Stein, the New York Times best-selling author of The Art of Racing in the Rain, Audible presents How Evan Broke His Head and Other Secrets, winner of a Pacific Northwest Bookseller Award-in audio for the first time, and read by one of our most talented narrators, Oliver Wyman.

I, Claudius - BBC Radio 4 Drama written by Robert Graves performed by Tom Goodman-Hill, Derek Jacobi, Harriet Walter and Tim McInnerny on CD (Abridged)£19.99

A BBC Radio 4 full-cast dramatisation of Robert Graves' brilliant account of the madness and debauchery of ancient Rome, starring Tom Goodman Hill as Claudius and Derek Jacobi as Augustus. The wickedly entertaining inside story of the lives and deaths of the Imperial dynasty from Augustus to Caligula...

Keyboard Conversations - The Romanticism of the Russian Soul written by Jeffrey Siegel performed by Jeffrey Siegel on CD (Abridged)£19.99

Keyboard Conversations® with Jeffrey Siegel combine the virtuosity and poetry of a world-class pianist with entertaining commentary to create a magical concert experience. His lively, engaging insights and captivating performances make listening an enthralling experience for all music lovers.

Lady Isabella's Scandalous Marriage written by Jennifer Ashley performed by Angela Dawe on CD (Unabridged)£29.99

Lady Isabella Scranton scandalized London by leaving her husband, notorious artist Lord Mac Mackenzie, after only three turbulent years of marriage. But Mac has a few tricks to get the Lady back in his life, and more importantly, back into his bed.

Rules to Break and Laws to Follow written by Don Peppers and Martha Rogers performed by Don Peppers and Martha Rogers on CD (Unabridged)£19.99

Provides twelve laws to help listeners create and recover a level of customer trust and respond to change and innovations in their businesses.

Scarlet written by Marissa Meyer performed by Rebecca Soler on MP3 CD (Unabridged)£19.99

SCARLET BENOIT'S grandmother is missing. The police have closed her case. The only person Scarlet can turn to is Wolf, a street fighter she does not trust, but they are drawn to each other. Meanwhile, in New Beijing, Cinder will become the Commonwealth's most wanted fugitive...

Stars Above written by Marissa Meyer performed by Rebecca Soler on MP3 CD (Unabridged)£19.99

The universe of the Lunar Chronicles holds stories – and secrets – that are wondrous, vicious and romantic. How did Cinder first arrive in New Beijing? How did the brooding soldier Wolf transform from young man to killer? When did Princess Winter and the palace guard Jacin realise their destinies?

The Black Moth written by Georgette Heyer performed by Julian Rhind-Tutt on CD (Unabridged)£19.99

The Black Moth was Georgette Heyer's first historical novel, written when she was only 19. It was set in the Georgian period, and although it was with the Regency period that she really made her name, it has many of the characteristics that were to make her so popular during her lifetime ....

The Complete Sherlock Holmes written by Arthur Conan Doyle performed by Simon Vance on MP3 CD (Unabridged)£7.28 £26.99

Winner of the 2014 Audie Award for Classics Sir Arthur Conan Doyle's Sherlock Holmes tales are rightly ranked among the seminal works of mystery and detective fiction. Included in this collection are all four full-length Holmes novels and more than forty short masterpiece.

The Corinthian written by Georgette Heyer performed by Georgina Sutton on CD (Unabridged)£19.99

The accomplished Corinthian Sir Richard Wyndham is wealthy, sophisticated, handsome and supremely bored. Tired of his aristocratic family constantly pressuring him to get married, he determines to run away after meeting the delightful, unconventional heroine Penelope Creed.

The Fireman written by Joe Hill performed by Kate Mulgrew on MP3 CD (Unabridged)£9.99

Some flames burn too brightly to be extinguished. This exceptional new thriller from Joe Hill is essential reading for 2016 and perfect for fans of Justin Cronin's The Passage. In a world overtaken by a deadly and dramatic new virus, Harper is determined to live long enough to deliver her baby.

The Lords of Discipline written by Pat Conroy performed by Dan John Miller on CD (Unabridged)£29.99

This powerful and breathtaking novel is the story of four cadets who have become bloodbrothers. Together they will encounter the hell of hazing and the rabid, raunchy and dangerously secretive atmosphere of an arrogant and proud military institute. They will experience the violence.

The Man Called Cash - The Life, Love and Faith of an American Legend written by Steve Turner performed by Kris Kristofferson on CD (Abridged)£19.99

One of the most influential figures in American music and pop-culture, Johnny Cash is an icon to people of all ages. Steve Turner sifts the man from the legend and presents a picture of the often contradictory figure with unflinching honesty, getting close to the heart of the performer known ....

The Market Square written by Mrs Dora Saint as Miss Read performed by June Barrie on CD (Unabridged)£29.99

The first charming Caxley tale introduces the deep-rooted camaraderie between Septimus Howard, a calm and controlled man, and Bender North, a confident, successful but gruff ironmonger. Their argumentative sides often clash, displaying moments of fury and forgiveness with wonderful tenderness.

The Masqueraders written by Georgette Heyer performed by Ruth Sillers on CD (Unabridged)£19.99

After participating in the Jacobite Rising of 1745, Robin and Prudence, brother and sister, become engaged in a swashbuckling, romantic adventure. Our hero and heroine must cross-dress and switch genders if they are to escape prosecution a humorous move that allows Heyer to explore the manners...

The Memorist - A Novel of Suspense written by M.J. Rose performed by Phil Gigante on CD (Unabridged)£19.99

When she receives a mysterious drawing, Meers Logan leaves the Phoenix Foundation, an institute dedicated to the recovery of past life memories, and journeys to Vienna to find a relic that is rumored to be a portal to the past.

The Nine Tailors written by Dorothy L. Sayers performed by Ian Carmichael on Cassette (Unabridged)£39.99

A Genius Performance by Ian Carmichael! Lord Peter, man about town and amateur sleuth, and his man Bunter, are drawn into a series of intriguing incidents after being stranded in a remote East Anglian village.

The Spanish Bride written by Georgette Heyer performed by Alison Skilbeck on Cassette (Unabridged)£39.99

When Brigade-Major Harry Smith met the beautiful Juana María, an instant spark formed between the two fiery, energetic souls. The two fell deeply in love with one another from the first moment and the Spanish bride accompanied him throughout all his campaigns, where she rode freely among the troops.

The Spanish Bride written by Georgette Heyer performed by David Collins on CD (Unabridged)£29.99

When Brigade-Major Harry Smith met the beautiful Juana María, an instant spark formed between the two fiery, energetic souls. The two fell deeply in love with one another from the first moment and the Spanish bride accompanied him throughout all his campaigns, where she rode freely among the troops.

The Voice of the Buddha written by Buddha and Manjusura performed by Kulananda, Anton Lesser and Sean Barrett on CD (Abridged)£19.99

The Dhammapada is the single most important extant Buddhist text. It is unquestionably 'the voice of the Buddha' where many of his key ideas are presented in a cogent verse form. It opens: 'All that we are is the result of what we have thought' and each of the 26 sections is clearly introduced.

Wicked - Witch written by Nancy Holder and Debbie Viguie performed by Cassandra Morris on CD (Unabridged)£19.99

Holly Cathers's world shatters when her parents are killed in a rafting accident. She is wrenched from her home in San Francisco and sent to Seattle to live with her aunt, Marie-Claire, and her twin cousins, Amanda and Nicole. But sorrow and grief soon give way to bewildered fascination as, one by one....

Winter written by Marissa Meyer performed by Rebecca Soler on MP3 CD (Unabridged)£19.99

Princess Winter is admired for her grace, kindness and beauty, despite the scars on her face. She's said to be even more breathtaking than her stepmother, Queen Levana ... When Winter develops feelings for the handsome palace guard, Jacin, she fears the evil Queen will crush their romance before...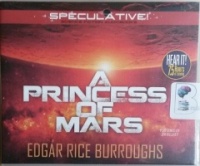 A Princess of Mars written by Edgar Rice Burroughs performed by Jim Killavey on CD (Unabridged)£29.99
Two years before Edgar Rice Burroughs became a worldwide celebrity with the publication of Tarzan of the Apes, he published A Princess of Mars. A futuristic sci-fi fantasy romance, A Princess of Mars tells the story of John Carter, a Civil War veteran who inexplicably finds himself held prisoner...
---
---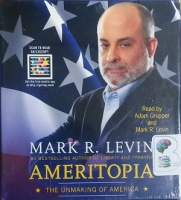 Ameritopia - The Unmaking of America written by Mark R. Levin performed by Adam Grupper and Mark R. Levin on CD (Unabridged)£19.99
In his acclaimed #1 New York Times bestseller, Mark R. Levin explores the psychology, motivations, and history of the utopian movement, its architects--the Founding Fathers, and its modern-day disciples--and how the individual and American society are being devoured by it. Levin asks, what is this...
---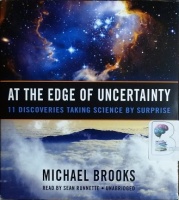 At The Edge of Uncertainty written by Michael Brooks performed by Sean Runnette on CD (Unabridged)£34.99 - £39.99
The atom. The big bang. DNA. Natural selection. All ideas that have revolutionised science - and that were dismissed out of hand when they first appeared. The surprises haven't stopped: here, Michael Brooks, best-selling author of 13 Things That Don't Make Sense, investigates the new wave....
---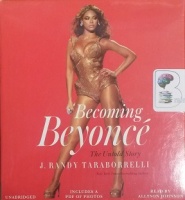 Becoming Beyonce - The Untold Story written by J. Randy Taraborrelli performed by Allyson Johnson on CD (Unabridged)£14.99
The first comprehensive biography ever published about America's favorite living pop icon, Beyoncé, from New York Times bestselling biographer J. Randy Taraborrelli. Beyoncé Knowles is a woman who began her career at the age of eight performing in pageant shows and talent contests, honing her...
---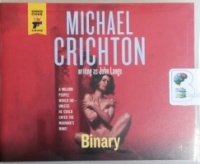 Binary written by Michael Crichton as John Lange performed by Christopher Lane on CD (Unabridged)£19.99
Political radical John Wright is plotting an act of mass destruction - and federal agent John Graves has him under surveillance, trying to figure out what the plot is. When a government computer is hacked and a high-security shipment of nerve gas gets hijacked, Graves puts the pieces together - but can...
---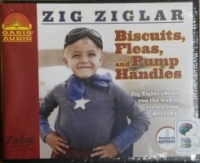 Biscuits, Fleas and Pump Handles - Zig Ziglar shows you the way to create your destiny! written by Zig Ziglar performed by Zig Ziglar on CD (Unabridged)£9.99
This is an inspirational and informative look at how you can achieve remarkable success, wealth, confidence, peace, and joy in your life. You can have it all by adopting the right attitude, positive self-image, setting challenging but achievable goals, adopting a productive work ethic, and establishing good...
---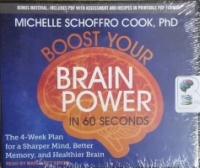 Boost Your Brain Power in 60 Seconds written by Michelle Schoffro Cook, PhD performed by Margaret Strom on CD (Unabridged)£24.99
A new disease is emerging as the leading killer of North Americans: Scientists are predicting that within eight years, brain disease will kill or disable more people than cancer and heart disease combined. Given this shocking new research, we urgently need to know how to protect and improve...
---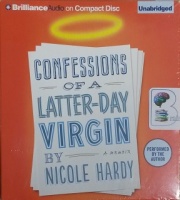 Confessions of a Latter-Day Virgin - A Memoir written by Nicole Hardy performed by Nicole Hardy on CD (Unabridged)£9.99
When Nicole Hardy's eye-opening 'Modern Love' column appeared in the New York Times, the response from readers was overwhelming. Hardy's essay, which exposed the conflict between being true to herself as a woman and remaining true to her Mormon faith, struck a chord with women coast-to-coast.
---
---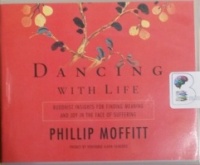 Dancing with Life - Buddhist Insights for Finding Meaning and Joy in the Face of Suffering written by Phillip Moffitt performed by Fred Stella on CD (Unabridged)£19.99
Why do we suffer? Is there a purpose to our pain? Reflecting on his own journey from Esquire magazine editor-in-chief to Buddhist meditation teacher, Phillip Moffitt provides a fresh perspective on the Buddha's ancient wisdom, showing how to move from suffering to new awareness and unanticipated joy.
---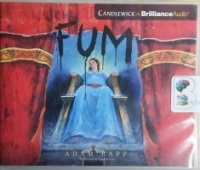 Fum written by Adam Rapp performed by Lauren Ezzo on CD (Unabridged)£14.99
What is it like to be a giant? Meet Corinthia Bledsoe, a seven-foot tall high-school junior who can predict the future. Over seven feet tall and with a newfound ability to sense future events, Corinthia Bledsoe is far more than just another Midwestern high-school junior; she's a force of nature.
---
Midnight written by Stephen Leather performed by Ralph Lister on CD (Unabridged)£29.99
"Your sister is going to hell, Jack Nightingale." Somehow, variations of that line keep former police negotiator Nightingale's life careening in wild, unforeseen directions. This time, it is uttered by a dead woman hanging over a staircase, her neck broken by the laundry cord she tied around it before tossing...
---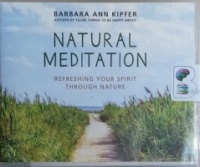 Natural Meditation - Refreshing Your Spirit Through Nature written by Barbara Ann Kipfer performed by Coleen Mario on CD (Unabridged)£19.99
Natural Meditation offers easy-to-follow meditation cues for meditating in natural settings or meditating on natural images or objects. Sidebars throughout the book provide suggestions on how to incorporate nature into your mindfulness practice. The short entries allow readers to open to a page during...
---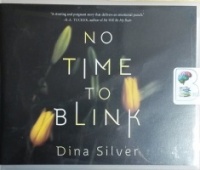 No Time To Blink written by Dina Silver performed by Emily Sutton-Smith and Siiri Scott on CD (Unabridged)£9.99
He knows the one thing that would destroy me would be to separate me from my daughter… Catherine Clarke defied her family's expectations when she married Gabriel, a handsome Lebanese businessman. After moving to Gabriel's homeland and welcoming a baby daughter, Catherine knew she...
---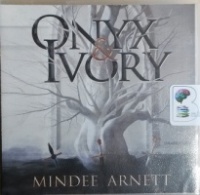 Onyx and Ivory written by Mindee Arnett performed by Khristine Hvam on CD (Unabridged)£29.99
Acclaimed author Mindee Arnett thrusts listeners into a beautiful, dangerous, and magical world in this stunningly epic and romantic fantasy for fans of Leigh Bardugo and Sarah Raasch. They call her Traitor Kate. It's a title Kate Brighton inherited from her father after he tried to assassinate the high king...
---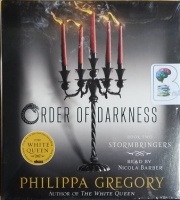 Order of Darkness - Book 2 of Stormbringers written by Philippa Gregory performed by Nicola Barber on CD (Unabridged)£19.99
Luca Vero is a member of the secret Order of Darkness, tasked with searching out and reporting signs of the end of the world. Breaking his journey in Piccolo, he finds a place filled with superstitious fears: of the unknown, of the forces of the sea and sky, of strangers. With him are his loyal friend...
---
---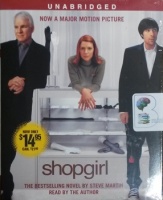 Shopgirl written by Steve Martin performed by Steve Martin on CD (Unabridged)£14.99
THE BESTSELLING NOVEL BY STEVE MARTIN IS NOW A MAJOR MOTION PICTURE Mirabelle is the "shopgirl" of the title, a young woman, beautiful in a wallflowerish kind of way, who works behind the glove counter at Neiman Marcus "selling things that nobody buys anymore..."
---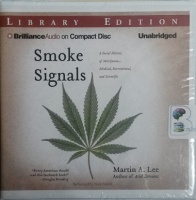 Smoke Signals - A Social History of Marijuana - Medical, Recreational and Scientific written by Martin A. Lee performed by Nick Podehl on CD (Unabridged)£29.99
"Hallelujah and glory be to Smoke Signals, Martin Lee's bodacious new book...Lee chronicles everything and everyone worth chronicling in the annals of marijuana" (High Times). This is the great American pot story, a dramatic social exploration of a plant that sits at the nexus of political, legal, medical...
---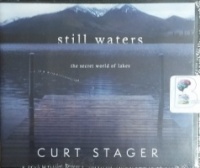 Still Waters - The Secret World of Lakes written by Curt Stager performed by Matthew Josdal on CD (Unabridged)£29.99
Lakes are changing rapidly today, not because we are separate from nature but because we are so connected to it. But while many of our effects on the natural world are new, from climate change to nuclear fallout, our connections to it are ancient, as core samples from lake beds reveal.
---