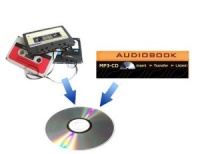 3 Hour Fixed Price Audio Transfer for Customers Own Tapes£25.00
This is the fixed price £25.00 item to be used by Customers when ordering conversion of their own sub 3 hour Audio Cassette or MP3 CD title.
---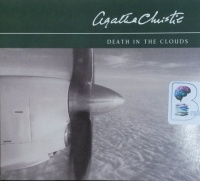 Death in the Clouds written by Agatha Christie performed by David Timson on CD (Abridged)£4.99
From seat No.9, Hercule Poirot was ideally placed to observe his fellow air passengers. Over to his right sat a pretty young woman, ahead, across the gangway in seat No.8, a detective writer was being troubled by an aggressive wasp. What Poirot did not yet realize was that behind him, in seat No.2, sat the ...
---
---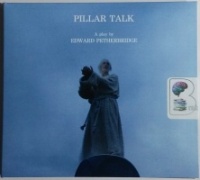 Pillar Talk - A Play written by Edward Petherbridge performed by Edward Petherbridge on CD (Unabridged)£14.99
Exclusive to Brainfood Audiobooks! Esteemed actor Edward (Nicholas Nickleby) Petherbridge uses the story of Symeon Stylites, the 5th century monk who lived on a pillar for thirty-six years, as a framework for an existential inquiry into imagination, belief, doubt, miracles and why one would live 'as I live.'
---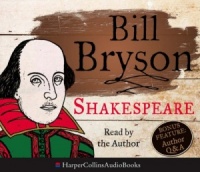 Shakespeare written by Bill Bryson performed by Bill Bryson on CD (Unabridged)£6.99 - £7.99
This short biography of William Shakespeare by world famous writer Bill Bryson brims with the authorís inimitable wit and intelligence.
---
---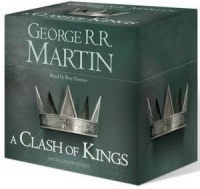 A Clash of Kings written by George R.R. Martin performed by Roy Dotrice on CD (Unabridged)£38.99
George R. R. Martinís superb fantasy epic continues in consummate style as bloodshed and alchemy lay waste the Seven Kingdoms. This second volume of A Song of Ice and Fire is unabridged and on 30 CDs.
---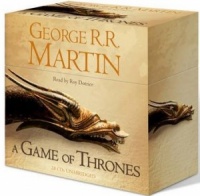 A Game of Thrones written by George R.R. Martin performed by Roy Dotrice on CD (Unabridged)£38.99
This first volume in the hugely popular and highly acclaimed epic fantasy series A SONG OF ICE AND FIRE is unabridged on 28 CDs.
---
---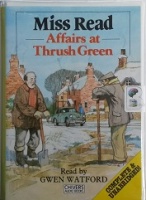 Affairs at Thrush Green written by Mrs Dora Saint as Miss Read performed by Gwen Watford on Cassette (Unabridged)£16.99 - £19.99
When Charles Henstock, rector of Thrush Green, moves a mile downhill to the parish of Lulling, his many friends rejoice in his promotion. But an unfortunate skirmish with one of his wealthy parishioners over the Lady Chapel kneelers saddens him. England, 1930s.
---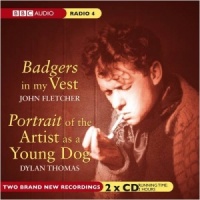 Badgers in My Vest and Portrait of the Artist as a Young Dog written by Dylan Thomas performed by BBC Full Cast Dramatisation on CD (Unabridged)£4.99 - £6.99
Badgers in My Vest is a new, darkly funny play by an acclaimed contemporary playwright, based on a true incident in Dylan Thomas' life.
---
---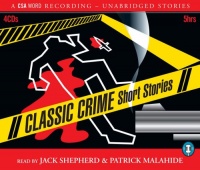 Classic Crime Short Stories written by Various Famous Crime Writers performed by Jack Shepherd and Patrick Malahide on CD (Unabridged)£4.99 - £9.99
Discover a world of heroes and villains, suspense and intrigue. This riveting and comprehensive collection brings together some of the best crime writing of all time.
---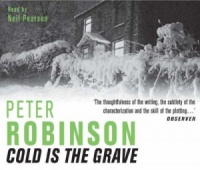 Cold is the Grave written by Peter Robinson performed by Neil Pearson on CD (Abridged)£19.99
Detective Inspector Alan Banks relationship with Chief Constable Riddle has always been strained. So Banks is more than a little surprised when Riddle summons him late one night and begs for his help.
---
---
---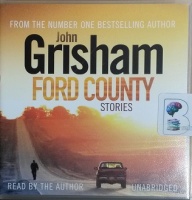 Ford County - Stories written by John Grisham performed by John Grisham on CD (Unabridged)£4.99
In his first collection of short stories John Grisham takes us back to Ford County, Mississippi, the setting of his first novel, A TIME TO KILL. ·Wheelchair-bound Inez Graney and her two older sons, Leon and Butch, take a bizarre road trip through the Mississippi Delta to visit the youngest Graney brother...
---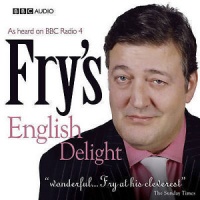 Fry's English Delight written by Stephen Fry performed by Stephen Fry on CD (Abridged)£3.99
A Genius Performance by Stephen Fry!
"Current Puns": Why does our language groan with the weight of puns? What exactly is a pun? And who, or what, is the Thief of Bad Gags? "Metaphor".
---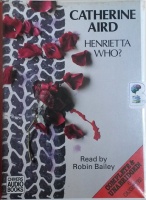 Henrietta Who? written by Catherine Aird performed by Robin Bailey on Cassette (Unabridged)£19.99
Life for Henrietta Jenkins was a quiet, well-ordered affair - a home with her widowed mother and degree studies at university. But her life changed dramatically when, just before her 21st birthday, her mother's body was found in a quiet road, apparently the victim of a hit-and-run driver.
New In May 2018 Part 2
(in alphabetical order)
A Series of Unfortunate Events - The Complete Collection written by Lemony Snicket performed by Tim Curry and Lemony Snicket on CD (Unabridged)£49.99

The whole of this quirky, dark and very funny series! The Bad Beginning, The Reptile Room, The Wide Window, The Austere Academy, The Miserable Mill, The Ersatz Elevator, The Vile Village, The Carnivorous Carnival, The Hostile Hospital, The Slippery Slope, The Grim Grotto, The Penultimate Peril and The End.

Agatha Raisin and the Love from Hell written by M.C. Beaton performed by Penelope Keith on CD (Unabridged)£9.99 - £24.99

A Genius performance by Penelope Keith!

No happily ever after for her! Recently married to neighbour James Lacey, Agatha quickly finds that love is not all it's cracked up to be - soon the newly-weds are living in separate cottages and accusing each other of infidelity.

Agatha Raisin Kissing Christmas Goodbye written by M.C. Beaton performed by Penelope Keith on CD (Unabridged)£14.99 - £29.99

A Genius performance by Penelope Keith!

During the dark, grey days of early December Agatha is obsessed by two things - the loming festivities, and her ex, James Lacey. In order to drive the latter from her thoughts, Agatha concentrates on planning the perfect Christmas for her friends.

Seeking Peace - Chronicles of the Worst Buddhist in the World written by Mary Pipher performed by Kymberly Dakin on CD (Unabridged)£9.99

In Seeking Peace, bestselling author Mary Pipher turns her attention inward, and with her characteristic honesty, humility, and humanity, explores the lessons of her own life: as a daughter, a mother, a wife, a therapist, and a seeker.

Stalin - The Court of the Red Tsar written by Simon Sebag Montefiore performed by John Nettles on CD (Abridged)£12.99 - £14.99

There have been many biographies of Stalin, but the court that surrounded him is untravelled ground. Simon Sebag Montefiore, acclaimed biographer of Catherine the Great and her lover, prime minister and general Potemkin, has unearthed the vast underpinning that sustained Stalin.

The Big Four written by Agatha Christie performed by Hugh Fraser on CD (Unabridged)£29.99

Framed in the doorway of Poirot's bedroom stood an uninvited guest, coated from head to foot in dust. The man's gaunt face stared for a moment, then he swayed and fell. Who was he? Was he suffering from shock or just exhaustion? Above all, what was the significance of the figure four...

, scribbled over and over again on a sheet of paper? Poirot finds himself plunged into a world of international intrigue, risking his life to uncover the truth about Number Four.

The Great Gatsby written by F. Scott Fitzgerald performed by William Hope on CD (Abridged)£3.99 - £4.99

Gatsby, famous for his prodigious wealth, glittering parties and murky background, harbors a poignant dream. As his dream is realized, the sordid underbelly of a society devoid of morality is realized as well.

The Inspector McLevy Mysteries - The Second Shadow and The Burning Question written by David Ashton performed by BBC Full Cast Dramatisation and Brian Cox on CD (Abridged)£4.99 - £14.99

Inspired by the real-life memoirs of a Victorian Inspector in Scotland, James McLevy prowls the dark streets of 1860s Edinburgh bringing criminals to justice, with the assistance of Constable Mulholland.

The Lighthouse written by P.D. James performed by Michael Jayston on CD (Unabridged)£39.99

A Genius Performance by Michael Jayston!

A secluded island off the Cornish coast, renowned for its history of bloody piracy, has become a retreat for under-pressure men and women in the upper echelons of society.

The Midden written by Tom Sharpe performed by Simon Callow on Cassette (Abridged)£9.99

When Timothy Bright's stockbroking career goes wrong he turns to gambling to regain his financial losses. Gaining more debts, Timothy is persuaded into a touch of villainy where an encounter with an Australian substance known as Toad precipitates Timothy into the bed of a Chief Constable's wife.

The Murder Room written by P.D. James performed by Michael Jayston on CD (Unabridged)£9.99 - £29.99

A Genius Performance by Michael Jayston! The Dupayne, a small private museum in London devoted to the interwar years 1919 -- 1939, is in turmoil. As its trustees argue over whether it should be closed, one of them is brutally and mysteriously murdered. Yet even as Commander Dalgliesh and his team ...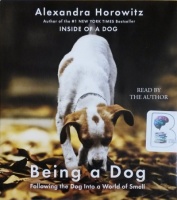 Being a Dog written by Alexandra Horowitz performed by Alexandra Horowitz on CD (Unabridged)£24.99
A New York Times Bestseller A Science Friday and Library Journal Best Science Book of the Year Alexandra Horowitz, the author of the lively, highly informative New York Times bestselling blockbuster Inside of a Dog, explains how dogs perceive the world through their most spectacular organ--the nose--and how we...
---
---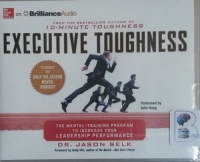 Executive Toughness - The Mental Training Program to Increase Your Leadership Performance written by Dr. Jason Selk performed by John Haag on CD (Unabridged)£14.99
Take your professional game to the next level-in 100 seconds or less! People with inborn talent may be good at what they do-but only the mentally tough reach the highest plateaus in their field. And here's the best news of all: mental toughness is something anyone can learn. Director of mental training for the..
---
Farside written by Ben Bova performed by Stefan Rudnicki on CD (Unabridged)£39.99
When an Earth-sized planet circling a star some 30 light-years away is detected, the race is on to build an astronomical observatory on Farside, the side of the Moon that never faces Earth a dangerous task that is plagued by accidents, mental and emotional breakdowns and a discovery that will forever change the human race.
---
---
---
---
---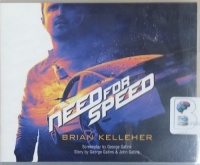 Need for Speed written by Brian Kelleher performed by Alexander Cendese on CD (Unabridged)£9.99
A near-impossible cross-country race against time - one that begins as a mission for revenge, but proves to be one of redemption. Based on the most successful racing video game franchise ever with over 140 million copies sold, Need for Speed captures the freedom and excitement of the game in a...
---
---
---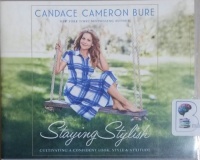 Staying Stylish written by Candace Cameron Bure performed by Candace Cameron Bure on CD (Unabridged)£19.99
Candace Cameron Bure, best known as D. J. Tanner from Full House and Fuller House and a New York Times best-selling author, whose faith and wit have delighted audiences for decades, lets you in on her best-kept secrets for Staying Stylish. This gorgeous manual for beauty, style, health, and spiritual ...
---
---
---
---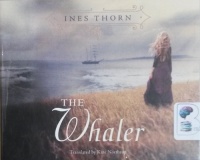 The Whaler written by Ines Thorn performed by Kate Northrop on CD (Unabridged)£19.99
In the opening epic novel of The Island of Sylt trilogy by bestselling author Ines Thorn, a young woman must choose between love and poverty, or thrilling adventure and tormented passion. Germany's North Sea Coast: The Island of Sylt, 1764 Life in the windswept village of Rantum in the North Sea is fraught...
---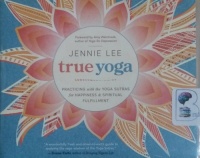 True Yoga - Practicing with the Yoga Sutras for Happiness and Spiritual Fulfillment written by Jennie Lee performed by Jennie Lee on CD (Unabridged)£19.99
USA Best Book Awards 2016 Award Winning Finalist in Spirituality: Inspirational Category True Yoga is an inspirational guide that shows you how to overcome difficulties and achieve lasting happiness no matter what life brings, through the Eight Limbs of Yoga outlined in the Yoga Sutras. Whether challenged by...