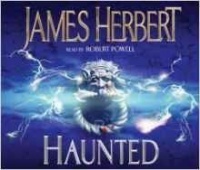 Haunted written by James Herbert performed by Robert Powell on CD (Abridged)£4.99
A ghostly twist. Three nights of terror at the house called Edbrook. Three nights in which David Ash, there to investigate a haunting, will be victim of horrifying games. Three nights in which he will face the blood-chilling enigma of his own past.
---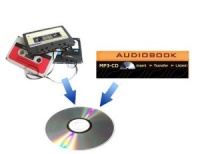 Large Fixed Price Audio Transfer Service£35.00
This is the fixed price £35.00 item to be used when ordering conversion of a 6-9 hour Audio Cassette or MP3 CD title.
---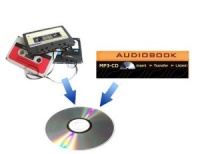 3 Hour Fixed Price Audio Transfer£15.00
This is the fixed price £15 item to be used when ordering conversion of a sub 3 hour Audio Cassette or MP3 CD title.
---
---
---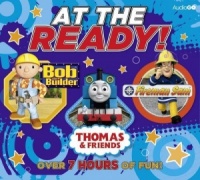 At The Ready! written by Various Childrens Authors performed by Various Famous Actors on CD (Abridged)£39.99
This box set contains over 7 hours of fun from Bob the Builder, Fireman Sam and Tomas the Tank Engine! This would make a brilliant gift that will last considerably longer than the New Year!
---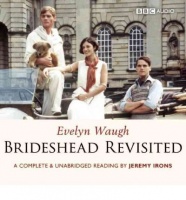 Brideshead Revisited written by Evelyn Waugh performed by Jeremy Irons on CD (Unabridged)£39.99 - £49.99
Brideshead Revisited is Evelyn Waugh's stunning novel of duty and desire set amongst the decadent, faded glory of the English aristocracy in the run-up to the Second World War.
Performed brilliantly by Jeremy Irons
---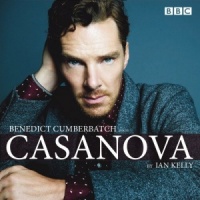 Casanova written by Ian Kelly performed by Benedict Cumberbatch on CD (Abridged)£9.99
Benedict Cumberbatch reads Ian Kelly's biography of one of the most beguiling and controversial individuals of any age.
---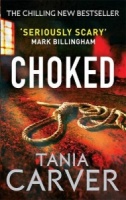 Choked written by Tania Carver performed by Martyn Waites on CD (Abridged)£3.99 - £6.99
'I have something you've lost,' the voice said. 'Your daughter.' He will threaten her. The honeymoon is over for newlywed criminologist Marina Esposito. Her house is in flames. Her cop husband is in a coma. Her baby daughter is missing. And then her phone rings . . .
---
---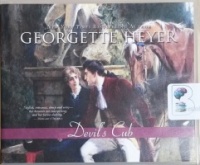 Devil's Cub written by Georgette Heyer performed by Michael Drew on CD (Unabridged)£24.99
The excesses of the young Marquis of Vidal are even wilder than his father's before him. Not for nothing is the reckless duellist and gamester called "the Devil's Cub". But when he is forced to leave the country, Mary Challoner discovers his fiendish plan to abduct her sister. Any only by daring to impersonate...
---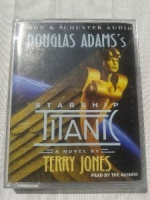 Douglas Adams Starship Titanic written by Terry Jones performed by Terry Jones on Cassette (Abridged)£18.99
At the centre of the galaxy, an unknown civilization is preparing for an event of epic proportions, the launch of the most technologically advanced spaceship ever built - the Starship Titanic. The ship that cannot possibly go wrong.
---
---
---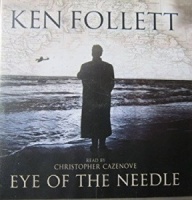 Eye of the Needle written by Ken Follett performed by Christopher Cazenove on CD (Abridged)£14.99 - £17.99
His weapon is the stiletto, his codename: The Needle. He is Hitler's prize undercover agent - a cold and professional killer. It is 1944 and weeks before D-Day. The Allies are disguising their invasion plans with a phoney armada of ships and planes.
---
---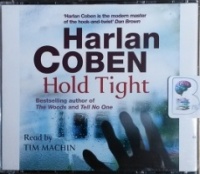 Hold Tight written by Harlan Coben performed by Tim Machin on CD (Abridged)£3.99 - £4.99
Tia and Mike Baye never imagined they'd become the type of overprotective parents who spy on their kids. But their 16-year-old son Adam has been unusually distant lately, and after the suicide of his classmate Spencer, they can't help but worry.
---
---
---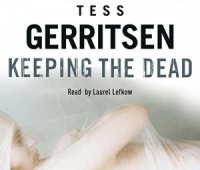 Keeping the Dead written by Tess Gerritsen performed by Laurel Lefkow on CD (Abridged)£4.99 - £7.99
She's Pilgrim Hospital's most unusual patient, and on this Saturday night, a media circus is gathered to record every minute of her visit to the X-ray department.
---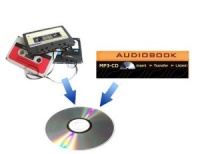 Maximum Fixed Price Audio Transfer Service£55.00
This is the fixed price £55.00 item to be used when ordering conversion of a 15-24 hour Audio Cassette or MP3 CD title.
New In May 2018 Part 1
(in alphabetical order)
Alistair Cooke at the BBC written by Alistair Cooke performed by Alistair Cooke on CD (Abridged)£9.99

Alistair Cooke's biographer introduces a selection of archive recordings, including radio and television interviews and extracts from Letter From America, in a fascinating in-depth look at the career of the veteran journalist.

Best of Alexandre Dumas written by Alexandre Dumas performed by Jonathan Hyde and Tim Pigott-Smith on CD (Unabridged)£9.99

A Genius Performance by Tim Pigott-Smith!

This set includes: The Count of Monte-Cristo - Read by Tim Pigott-Smith and The Three Musketeers - Read by Jonathan Hyde

Blakes's 7 - The Early Years - Point of No Return and Eye of The Machine written by James Swallow and Ben Aaronovitch performed by Colin Salmon, Keeley Hawes, Craig Kelly and Geoffrey Palmer on CD (Abridged)£14.99

Avon: Eye of the Machine: Thirty years since the dramatic and shocking finale of the original series, we follow Kerr Avon back to the events which made him the man he was. The University of Oxford, 2230, and the campus is a hotbed of student protest as Roj Blake s Freedom Party seeks to sweep away..

Blue Smoke written by Nora Roberts performed by Joyce Bean on CD (Abridged)£19.99

The blaze that night at her family's pizzeria changed young Reena Hale's life in more ways than one. Neighbors and relatives would pull together to help the Hales get through the crisis and rebuild. The Baltimore authorities would arrest the arsonist responsible.

Born with Teeth - A Memoir written by Kate Mulgrew performed by Kate Mulgrew on CD (Unabridged)£29.99

At 22, Kate Mulgrew gave birth to a daughter. Having already signed the adoption papers, she was allowed only a fleeting glimpse of her child. Three days later, she returned to work as the star of a popular soap opera. Twenty years later, she went in search of the daughter she had given away.

Casting the First Stone written by Francis Fyfield performed by Sean Barrett on MP3 CD (Unabridged)£3.99 - £5.99

A Genius Performance by Sean Barrett!

A year after her husband's death, young widow and art collector Diana Porteous listlessly roams the beach near her home. Her friend and agent Saul takes action, introducing her to his stylish, anarchic sister, Sarah, to pep her up.

Cover Her Face written by P.D. James performed by Roy Marsden on Cassette (Unabridged)£9.99

As if organising St Cedd's church fete were not enough for Mrs Maxie, later that mellow July afternoon her son Stephen sprang the news of his engagement. By morning, Sally Julep, her new parlour-maid - unmarried mother and minor village scandal - was dead.

D is for Deadbeat written by Sue Grafton performed by Lorelei King on CD (Abridged)£9.99

'My name is Kinsey Millhone. I'm a private investigator . . . female, single and self-employed, with a constitutional inability to work for anyone else. I'm a purist when it comes to justice, but I'll lie at the drop of a hat. Inconsistency has never troubled me . . .'

Dancers in Mourning written by Margery Allingham performed by Francis Mathews on Cassette (Unabridged)£24.99

Everyone fell under the spell of Jimmy Sutane, the charming song-and-dance man. Everyone, that is, except the practical joker who put a pin in his stick of grease-paint and pasted 'Last Week' over the 'House Full' notices. But as soon as Albert Campion is called in to investigate, people begin to die.

E is for Evidence written by Sue Grafton performed by Lorelei King on CD (Abridged)£9.99

'Anyone who knows me will tell you that I cherish my unmarried state. I'm female, twice divorced, no kids and no close family ties. I'm perfectly content to do what I do...' It was two days after Christmas when Kinsey Millhone received the bank slip showing a credit for five thousand dollars.

Eleven on Top written by Janet Evanovich performed by Lorelei King on CD (Abridged)£9.99

Trouble seems to find Stephanie everywhere she goes, and once again she's struggling with her tangled love life, chaotic family, and her God-given gift for destroying every car she drives. This time, Plum has decided to quit her job as a bounty hunter. She's tired of creeps, weirdos and stalkers.

Faro's Daughter written by Georgette Heyer performed by Laura Paton on CD (Abridged)£11.99 - £19.99

Fiery, strong-willed Deb Grantham, who runs a gaming house with her aunt, is hardly the perfect wife for the young and naïve Lord Mablethorpe. His lordship's family are scandalised that he proposes to marry one of faro's daughters', and his cousin the proud, wealthy Max Ravenscar....

Henrietta Who? written by Catherine Aird performed by Robin Bailey on Cassette (Unabridged)£19.99

Life for Henrietta Jenkins was a quiet, well-ordered affair - a home with her widowed mother and degree studies at university. But her life changed dramatically when, just before her 21st birthday, her mother's body was found in a quiet road, apparently the victim of a hit-and-run driver.

Murder on the Orient Express written by Agatha Christie performed by Kenneth Branagh on CD (Unabridged)£14.99

Agatha Christie's most famous murder mystery, read by director and star of the hugely anticipated 2017 film adaptation, Kenneth Branagh. Just after midnight, a snowdrift stops the Orient Express in its tracks. The luxurious train is surprisingly full for the time of the year, but by the morning...

Northern Lights written by Nora Roberts performed by Gary Littman on CD (Abridged)£14.99

The town of Lunacy, Alaska, was Nate Burke's last chance. As a Baltimore cop, he'd watched his partner die on the street - and the guilt still haunts him. With nowhere else to go, he accepts the job as chief of police in this tiny, remote Alaskan town.

Passing Strange written by Catherine Aird performed by Bruce Montague on Cassette (Unabridged)£29.99

Things had gone wrong from the very beginning at the Almstone Flower Show, including a missing fortune teller. But events take a decidedly macabre turn when the fortune teller is found and Detective Inspector Sloan and Detective Constable Crosby arrive to investigate a murder...

S is for Silence written by Sue Grafton performed by Lorelei King on CD (Abridged)£9.99

The nineteenth novel in Sue Grafton's ever popular 'alphabet' series featuring PI Kinsey Millhone. Just after Independence Day in July 1953 Violet Sullivan, a local good time girl living in Serena Station Southern California, drives off in her brand new Chevy and is never seen again.

Scarpetta written by Patricia Cornwell performed by Lorelei King on CD (Unabridged)£19.99

A Genius Performance by Lorelei King!

Leaving behind her forensic pathology practice in South Carolina, Kay Scarpetta takes up an assignment in New York City, where the NYPD has asked her to examine an injured patient in a psychiatric ward. The handcuffed and chained patient, Oscar Bane, has specifically asked for her, and when she literally has her gloved hands on him, he begins to talk - and the story he has to tell turns out to be one of the most bizarre she has ever heard.

Sly Moves written by Sylvester Stallone performed by Robb Webb on CD (Unabridged)£11.99 - £14.99

Are you ready to be a contender? Sylvester Stallone's action–oriented program for getting fit and eating right is also a revealing portrait of one of Hollywood's biggest stars. Sly Moves is more than just a handbook on fitness and nutrition.

T is for Trespass written by Sue Grafton performed by Lorelei King on CD (Abridged)£9.99

It was like being in the presence of a snake, first hissing its presence and then coiled in readiness. I didn't dare turn my back or take my eyes off of her. I stood very still. I let go of my fight-or-flight defense and decided to play dead. If you run from a bear, it gives chase. That's the nature of the beast.

The Crime at Black Dudley written by Margery Allingham performed by Francis Mathews on Cassette (Unabridged)£19.99

Murder turns a weekend house party at Black Dudley Manor into a deadly affair when the host is discovered brutally slain. Nor do gruesome rituals, callous interrogations, and perilous traps add to the fun. Fatal mystification might win the day, if Albert Campion were not there to sift through...

The Killings at Badger's Drift written by Caroline Graham performed by Hugh Ross on Cassette (Unabridged)£19.99

Badger's Drift is a tranquil English village, home to Miss Emily Simpson, a kindly, well-liked spinster. When she is murdered, Detective Chief Inspector Barnaby is called in to investigate, and soon uncovers a dark side to Badger's Drift.

The Pickwick Papers written by Charles Dickens performed by David Timson on MP3 CD (Unabridged)£19.99

In The Pickwick Papers, his first novel, Dickens displays the talents and skills that became his trademark; observational humour, pathos and social comment abound as we follow Mr Pickwick and Sam Weller, his sharp-tongued cockney servant, travelling around England with his friends.... Naxos

The Reef written by Nora Roberts performed by Sandra Burr on CD (Abridged)£14.99

The Reef is the story of Tate Beaumont, a beautiful young student of marine archeology - and of Matthew Lassiter, a sea-scarred young man who shares her dream of finding Anguelique's Curse, the jewelled amulet surrounded by legend and said to be long lost at the bottom of the sea.

The Saint - The Golden Days of Radio Drama written by Leslie Charteris performed by Vincent Price on Cassette (Abridged)£9.99

Billed in 1945 as a "Robin Hood of modern crime", Vincent Price recreates the role of freelance sleuth, Simon Templar.

The Tail of Emily Windsnap written by Liz Kessler performed by Teresa Gallagher on CD (Abridged)£9.99

Emily Windsnap lives on a boat, but her mother has always been oddly anxious to keep her out of the water. It is only when Emily has her first school swimming lesson that she discovers why: as soon as she gets into the water, she grows a tail! Soon Emily discovers a glorious underwater...

Theodore Boone - Half the Man, Twice the Lawyer written by John Grisham performed by Richard Thomas on CD (Unabridged)£14.99

Theodore Boone is 13 and wants nothing more than to swap homeroom for the courtroom; he lives for big trials. Now the biggest murder case in his city's history is set to begin. In the packed court, a husband awaits trial for his wife's murder. Is he a dangerous criminal or an innocent victim?

War Child written by Emmanuel Jal performed by Ademola Adeyemo on CD (Unabridged)£9.99

Describes the harrowing youth of Emannuel Jal, who was conscripted at the age of seven into the Christian Sudanese Liberation Army and who as a young man rose to become a hip-hop music star in Kenya and a spokesperson for Amnesty International.

Wild Swans - Three Daughters of China written by Jung Chang performed by Anna Massey on CD (Abridged)£6.99 - £9.99

The publication of Wild Swans in 1991 was a worldwide phenomenon. Not only did it become the best-selling non-fiction book in British publishing history, with sales of well over two million, it was received with unanimous critical acclaim, and was named the winner of the 1993 British Book of the Year Award.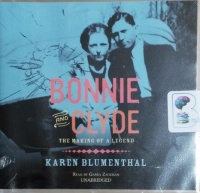 Bonnie and Clyde - The Making of a Legend written by Karen Blumenthal performed by Gabra Zackman on CD (Unabridged)£24.99
Bonnie and Clyde may be the most notorious-and celebrated-outlaw couple America has ever known. This is the true story of how they got that way.Bonnie and Clyde-we've been on a first name basis with them for almost a hundred years. Immortalized in movies, songs, and pop culture references, they are...
---
Breakers written by Edward W. Robertson performed by Ray Chase on CD (Unabridged)£24.99
In New York, Walt Lawson is about to lose his girlfriend Vanessa. In Los Angeles, Raymond and Mia James are about to lose their house. Within days, none of it will matter. When Vanessa dies of the flu, Walt is devastated. But she isn't the last. The virus quickly kills billions, reducing New York to an open grave and...
---
---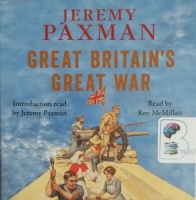 Great Britain's Great War written by Jeremy Paxman performed by Roy McMillan on CD (Unabridged)£9.99
We may think we know about it, but what was life really like for the British people during the First World War? The well-known images - the pointing finger of Lord Kitchener; a Tommy buried in the mud of the Western Front; the memorial poppies of remembrance day - all reinforce the idea that it was a pointless...
---
---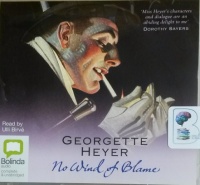 No Wind of Blame written by Georgette Heyer performed by Ulli Birve on CD (Unabridged)£24.99
The superlatively analytical Inspector Hemingway is confronted by a murder that seems impossible - no one was near the murder weapon at the time the shot was fired. Everyone on the scene seems to have a motive, not to mention the wherewithal to commit murder, and alibis that simply don't hold up.
---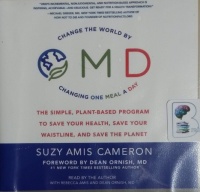 O.M.D. - Change The World by Changing One Meal a Day written by Suzy Amis Cameron performed by Suzy Amis Cameron, Rebecca Amis and Dean Ornish MD on CD (Unabridged)£24.99
Change the world by changing one meal a day. Suzy Amis Cameron - environmental advocate, former actor, and mom of five - presents a clear-eyed and accessible guide for you to improve your health and shrink your personal carbon footprint simply by swapping one meat- and dairy-based meal for a ...
---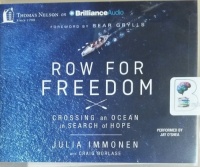 Row For Freedom - Crossing an Ocean in Search of Hope written by Julia Immonen with Craig Borlase performed by Jay O'Shea on CD (Unabridged)£9.99
"When you're in the middle of the adventure, you just have to live it. When you're on an expedition, you put your head down and battle through. Storytelling happens after the finish line... now that time has come [and] Julia can tell her story. The full story." (From the foreword by Bear Grylls.) An incredible account...
---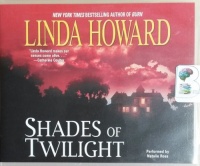 Shades of Twilight written by Linda Howard performed by Natalie Ross on CD (Unabridged)£4.99
Passion, wealth, and murder come together in this unputdownable thriller from the New York Times bestselling "queen of romantic suspense" (Booklist) Linda Howard. Roanna Davenport grew up a wealthy orphan on her grandmother's magnificent estate, Davencourt. There, she wanted for nothing except...
---
---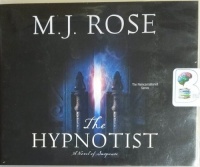 The Hypnotist written by M.J. Rose performed by Phil Gigante on CD (Unabridged)£9.99
Haunted by a 20-year-old murder of a beautiful young painter, Lucian Glass keeps his demons at bay through his fascinating work as a special agent with the FBI's Art Crime Team. Currently investigating a crazed art collector who has begun destroying prized masterworks, Glass is thrust into a bizarre hostage...
---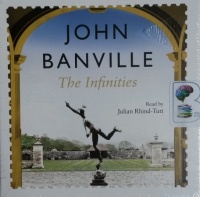 The Infinities written by John Banville performed by Julian Rhind-Tutt on CD (Unabridged)£9.99
The dazzling new novel from the Man Booker Prize-winning author of The Sea Old Adam Godley's time on earth is drawing to an end, and as his wife and children gather at the family home, little do they realize that they are not the only ones who have come to observe the spectacle. The mischievous Greek...
---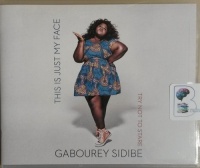 This is Just My Face - Try Not to Stare written by Gabourey Sidibe performed by Gabourey Sidibe on CD (Unabridged)£14.99
The Oscar-nominated Precious star and Empire actress delivers a much-awaited memoir which is wise, complex, smart and funny. This Is Just My Face is the whirlwind tour of Gabourey Sidibe's life so far. In it, we meet her polygamous father, her gifted mother who fed the family by busking on the subway, and...
---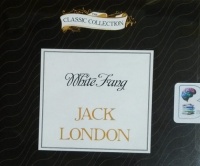 White Fang written by Jack London performed by Theodore Bikel on CD (Abridged)£6.99
White Fang, written by Jack London, tells the story of a half-wolf, half-dog nearly destroyed by the vicious cruelty of men. Near death, White Fang is rescued by Weeden Scott, who takes him home to California. White Fang learns to love his new master, and repays his kindness by saving Scott's father from a...
---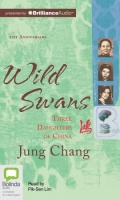 Wild Swans: Three Daughters of China written by Jung Chang performed by Pik-Sen Lim on CD (Unabridged)£29.99
Few books have had such an impact as Wild Swans: a popular best seller and a critically acclaimed history of China that opened up the country to the world. Through the story of three generations of women in her own family - the grandmother given to the warlord as a concubine, the Communist mother, and the...
---
---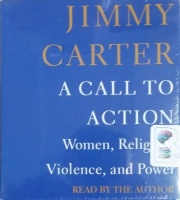 A Call to Action - Women, Religion, Violence and Power written by Jimmy Carter performed by Jimmy Carter on CD (Unabridged)£19.99
The world's discrimination and violence against women and girls is the most serious, pervasive, and ignored violation of basic human rights: This is President Jimmy Carter's call to action. President Carter was encouraged to write this book by a wide coalition of leaders of all faiths. His urgent report is current.
---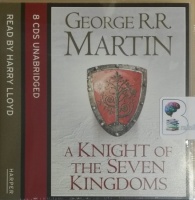 A Knight of the Seven Kingdoms written by George R.R. Martin performed by Harry Lloyd on CD (Unabridged)£19.99
A century before A GAME OF THRONES, two unlikely heroes wandered Westeros… A KNIGHT OF THE SEVEN KINGDOMS compiles the first three official prequel novellas to George R.R. Martin's ongoing masterwork, A SONG OF ICE AND FIRE. Before Tyrion Lannister and Podrick Payne there was Dunk and Egg.
---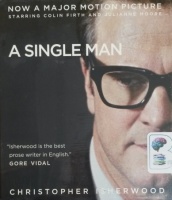 A Single Man written by Christopher Isherwood performed by Simon Prebble on CD (Unabridged)£19.99
Celebrated as a masterpiece from its first publication, A Single Man is the story of George, an English professor in suburban California left heartbroken after the death of his lover, Jim. With devastating clarity and humour, Christopher Isherwood shows George's determination to carry on, evoking the unexpected...