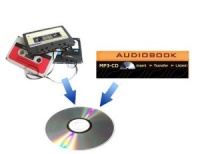 Large Fixed Price Audio Transfer Service£30.00
This is the fixed price £30.00 item to be used when ordering conversion of a 6-9 hour Audio Cassette or MP3 CD title.
---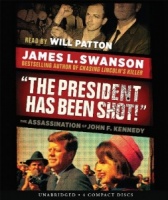 "The President Has Been Shot!" - The Assassination of JFK written by James L. Swanson performed by Will Patton on CD (Unabridged)£9.99
A very good overview of the information currently available on this tragic death.
Read by Will Paton.
---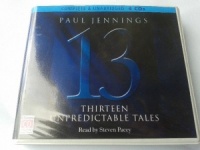 13 Unpredictable Tales written by Paul Jennings performed by Steven Pacey on CD (Unabridged)£29.99
A selection of the best short stories from Paul Jennings' earlier Puffin titles. Everyone is entirely different but all are wacky and extraordinary. Subjects range from the longest kiss ever, to a boy who becomes transparent - and the stories are all unpredictable!
---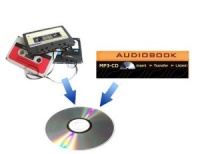 3 Hour Fixed Price Audio Transfer£10.00
This is the fixed price £10 item to be used when ordering conversion of a sub 3 hour Audio Cassette or MP3 CD title.
---
---
---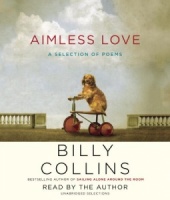 Aimless Love written by Billy Collins performed by Billy Collins on CD (Unabridged)£12.99
From the two-term Poet Laureate of the United States Billy Collins comes his first compilation of new and selected poems in twelve years. Aimless Love combines new poems with selections from four previous books—Nine Horses, The Trouble with Poetry, Ballistics, and Horoscopes for the Dead.
---
---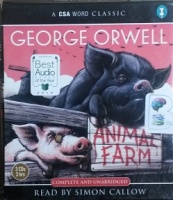 Animal Farm written by George Orwell performed by Simon Callow on CD (Unabridged)£19.99
George Orwell's 1945 satire on the perils of Stalinism has proved magnificently long-lived as a parable about totalitarianism anywhere and has given the world at least one immortal phrase: "Everyone is equal, but some are more equal than others."
---
---
---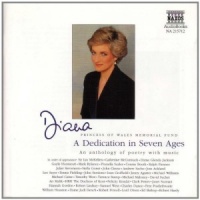 Diana - A Dedication in Seven Ages written by Various Famous Poets performed by Various Famous Actors on CD (Abridged)£5.99
An anthology of poetry accompanied by classical music, based on Lord Owen's "Seven Ages: Poetry for a Lifetime".
The CDs feature over 100 poems read by 40 actors.
They include: Michael Caine reading Rudyard Kipling's "If"; Ralph Fiennes reading Thomas Hood's "I Remember, I Remember"; John Cleese reading "The Owl and the Pussycat"; and Pete Postlethwaite reading "Kubla Khan".
---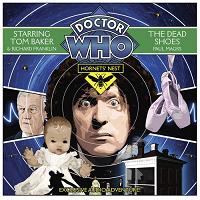 Dr Who - Hornet's Nest - The Dead Shoes written by Paul Magrs performed by Tom Baker, Richard Franklin, Susan Jameson and Clare Corbett on CD (Abridged)£4.99
Visiting the English seaside town of Cromer in the summer of 1932, the Doctor happens upon the strange world of the Cromer Palace of Curios. The young Ernestina Scott is unusually beguiled by one of the museum's exhibits, and when the Doctor befriends her, they unwittingly embark upon a terrifying escapade.
---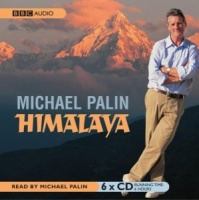 Himalaya written by Michael Palin performed by Michael Palin on CD (Abridged)£4.99
Michael Palin reads his own entertainingly written account of his journey accross the countries of the Himalayas, accompanying a major BBC TV series in 2004.
---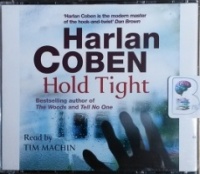 Hold Tight written by Harlan Coben performed by Tim Machin on CD (Abridged)£3.99 - £4.99
Tia and Mike Baye never imagined they'd become the type of overprotective parents who spy on their kids. But their 16-year-old son Adam has been unusually distant lately, and after the suicide of his classmate Spencer, they can't help but worry.
---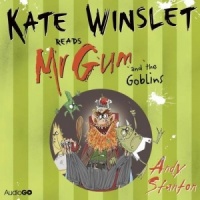 Kate Winslet reads Mr Gum and the Goblins written by Andy Stanton performed by Kate Winslet on CD (Unabridged)£4.99 - £6.99
Shabba me whiskers! It's one of those Mr Gum books by Andy Stanton. They're only the craziest, funnest most amazing books for children in the world.
---
---
---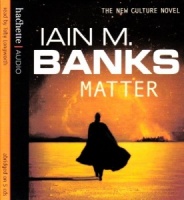 Matter written by Iain M. Banks performed by Toby Longworth on CD (Abridged)£5.99 - £8.99
There was nobody of her own kind within several thousand light years of where Djan Seriy Anaplian sat. However, news from her home world of Sursamen would still reach her.
---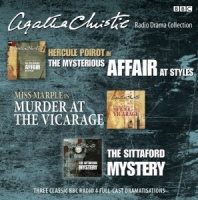 Radio Drama Collection written by Agatha Christie performed by BBC Full Cast Dramatisation on CD (Unabridged)£9.99
Three classic BBC Radio 4 full-cast dramatisations.
The Mysterious Affair at Styles, Murder at the Vicarage and The Sittaford Mystery
---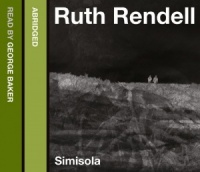 Simisola written by Ruth Rendell performed by George Baker on CD (Abridged)£4.99
A Genius Performance by George Baker!
"We're all racist in this country" said Wexford. "Without exception. People over 40 are the worst and that's about all you can say. "
New In May 2018 Part 1
(in alphabetical order)
Alistair Cooke at the BBC written by Alistair Cooke performed by Alistair Cooke on CD (Abridged)£9.99

Alistair Cooke's biographer introduces a selection of archive recordings, including radio and television interviews and extracts from Letter From America, in a fascinating in-depth look at the career of the veteran journalist.

Best of Alexandre Dumas written by Alexandre Dumas performed by Jonathan Hyde and Tim Pigott-Smith on CD (Unabridged)£9.99

A Genius Performance by Tim Pigott-Smith!

This set includes: The Count of Monte-Cristo - Read by Tim Pigott-Smith and The Three Musketeers - Read by Jonathan Hyde

Blakes's 7 - The Early Years - Point of No Return and Eye of The Machine written by James Swallow and Ben Aaronovitch performed by Colin Salmon, Keeley Hawes, Craig Kelly and Geoffrey Palmer on CD (Abridged)£14.99

Avon: Eye of the Machine: Thirty years since the dramatic and shocking finale of the original series, we follow Kerr Avon back to the events which made him the man he was. The University of Oxford, 2230, and the campus is a hotbed of student protest as Roj Blake s Freedom Party seeks to sweep away..

Blue Smoke written by Nora Roberts performed by Joyce Bean on CD (Abridged)£19.99

The blaze that night at her family's pizzeria changed young Reena Hale's life in more ways than one. Neighbors and relatives would pull together to help the Hales get through the crisis and rebuild. The Baltimore authorities would arrest the arsonist responsible.

Born with Teeth - A Memoir written by Kate Mulgrew performed by Kate Mulgrew on CD (Unabridged)£29.99

At 22, Kate Mulgrew gave birth to a daughter. Having already signed the adoption papers, she was allowed only a fleeting glimpse of her child. Three days later, she returned to work as the star of a popular soap opera. Twenty years later, she went in search of the daughter she had given away.

Casting the First Stone written by Francis Fyfield performed by Sean Barrett on MP3 CD (Unabridged)£3.99 - £5.99

A Genius Performance by Sean Barrett!

A year after her husband's death, young widow and art collector Diana Porteous listlessly roams the beach near her home. Her friend and agent Saul takes action, introducing her to his stylish, anarchic sister, Sarah, to pep her up.

Cover Her Face written by P.D. James performed by Roy Marsden on Cassette (Unabridged)£9.99

As if organising St Cedd's church fete were not enough for Mrs Maxie, later that mellow July afternoon her son Stephen sprang the news of his engagement. By morning, Sally Julep, her new parlour-maid - unmarried mother and minor village scandal - was dead.

D is for Deadbeat written by Sue Grafton performed by Lorelei King on CD (Abridged)£9.99

'My name is Kinsey Millhone. I'm a private investigator . . . female, single and self-employed, with a constitutional inability to work for anyone else. I'm a purist when it comes to justice, but I'll lie at the drop of a hat. Inconsistency has never troubled me . . .'

Dancers in Mourning written by Margery Allingham performed by Francis Mathews on Cassette (Unabridged)£24.99

Everyone fell under the spell of Jimmy Sutane, the charming song-and-dance man. Everyone, that is, except the practical joker who put a pin in his stick of grease-paint and pasted 'Last Week' over the 'House Full' notices. But as soon as Albert Campion is called in to investigate, people begin to die.

E is for Evidence written by Sue Grafton performed by Lorelei King on CD (Abridged)£9.99

'Anyone who knows me will tell you that I cherish my unmarried state. I'm female, twice divorced, no kids and no close family ties. I'm perfectly content to do what I do...' It was two days after Christmas when Kinsey Millhone received the bank slip showing a credit for five thousand dollars.

Eleven on Top written by Janet Evanovich performed by Lorelei King on CD (Abridged)£9.99

Trouble seems to find Stephanie everywhere she goes, and once again she's struggling with her tangled love life, chaotic family, and her God-given gift for destroying every car she drives. This time, Plum has decided to quit her job as a bounty hunter. She's tired of creeps, weirdos and stalkers.

Faro's Daughter written by Georgette Heyer performed by Laura Paton on CD (Abridged)£11.99

Fiery, strong-willed Deb Grantham, who runs a gaming house with her aunt, is hardly the perfect wife for the young and naïve Lord Mablethorpe. His lordship's family are scandalised that he proposes to marry one of faro's daughters', and his cousin the proud, wealthy Max Ravenscar....

Henrietta Who? written by Catherine Aird performed by Robin Bailey on Cassette (Unabridged)£19.99

Life for Henrietta Jenkins was a quiet, well-ordered affair - a home with her widowed mother and degree studies at university. But her life changed dramatically when, just before her 21st birthday, her mother's body was found in a quiet road, apparently the victim of a hit-and-run driver.

Murder on the Orient Express written by Agatha Christie performed by Kenneth Branagh on CD (Unabridged)£14.99

Agatha Christie's most famous murder mystery, read by director and star of the hugely anticipated 2017 film adaptation, Kenneth Branagh. Just after midnight, a snowdrift stops the Orient Express in its tracks. The luxurious train is surprisingly full for the time of the year, but by the morning...

Northern Lights written by Nora Roberts performed by Gary Littman on CD (Abridged)£14.99

The town of Lunacy, Alaska, was Nate Burke's last chance. As a Baltimore cop, he'd watched his partner die on the street - and the guilt still haunts him. With nowhere else to go, he accepts the job as chief of police in this tiny, remote Alaskan town.

Passing Strange written by Catherine Aird performed by Bruce Montague on Cassette (Unabridged)£29.99

Things had gone wrong from the very beginning at the Almstone Flower Show, including a missing fortune teller. But events take a decidedly macabre turn when the fortune teller is found and Detective Inspector Sloan and Detective Constable Crosby arrive to investigate a murder...

S is for Silence written by Sue Grafton performed by Lorelei King on CD (Abridged)£9.99

The nineteenth novel in Sue Grafton's ever popular 'alphabet' series featuring PI Kinsey Millhone. Just after Independence Day in July 1953 Violet Sullivan, a local good time girl living in Serena Station Southern California, drives off in her brand new Chevy and is never seen again.

Scarpetta written by Patricia Cornwell performed by Lorelei King on CD (Unabridged)£19.99

A Genius Performance by Lorelei King!

Leaving behind her forensic pathology practice in South Carolina, Kay Scarpetta takes up an assignment in New York City, where the NYPD has asked her to examine an injured patient in a psychiatric ward. The handcuffed and chained patient, Oscar Bane, has specifically asked for her, and when she literally has her gloved hands on him, he begins to talk - and the story he has to tell turns out to be one of the most bizarre she has ever heard.

Sly Moves written by Sylvester Stallone performed by Robb Webb on CD (Unabridged)£11.99 - £14.99

Are you ready to be a contender? Sylvester Stallone's action–oriented program for getting fit and eating right is also a revealing portrait of one of Hollywood's biggest stars. Sly Moves is more than just a handbook on fitness and nutrition.

Sylvester written by Georgette Heyer performed by Richard Armitage on CD (Abridged)£9.99

When Sylvester, the Duke of Salford, first meets Phoebe Marlow, he finds her dull and insipid. She finds him insufferably arrogant. But when a series of unforeseen events leads them to be stranded together in a lonely country inn, they are both forced to reassess their hastily formed opinions....

T is for Trespass written by Sue Grafton performed by Lorelei King on CD (Abridged)£9.99

It was like being in the presence of a snake, first hissing its presence and then coiled in readiness. I didn't dare turn my back or take my eyes off of her. I stood very still. I let go of my fight-or-flight defense and decided to play dead. If you run from a bear, it gives chase. That's the nature of the beast.

The Crime at Black Dudley written by Margery Allingham performed by Francis Mathews on Cassette (Unabridged)£19.99

Murder turns a weekend house party at Black Dudley Manor into a deadly affair when the host is discovered brutally slain. Nor do gruesome rituals, callous interrogations, and perilous traps add to the fun. Fatal mystification might win the day, if Albert Campion were not there to sift through...

The Grand Sophy written by Georgette Heyer performed by Clare Wille on CD (Abridged)£14.99

Resourceful, adventurous and utterly indefatigable, Sophy is hardly the mild-mannered girl that the Rivenhalls expect when they agree to take her in. Kind-hearted Aunt Lizzy is shocked; stern Cousin Charles and his humourless fiancée Eugenia are disapproving.

The Killings at Badger's Drift written by Caroline Graham performed by Hugh Ross on Cassette (Unabridged)£19.99

Badger's Drift is a tranquil English village, home to Miss Emily Simpson, a kindly, well-liked spinster. When she is murdered, Detective Chief Inspector Barnaby is called in to investigate, and soon uncovers a dark side to Badger's Drift.

The Pickwick Papers written by Charles Dickens performed by David Timson on MP3 CD (Unabridged)£19.99

In The Pickwick Papers, his first novel, Dickens displays the talents and skills that became his trademark; observational humour, pathos and social comment abound as we follow Mr Pickwick and Sam Weller, his sharp-tongued cockney servant, travelling around England with his friends....

The Reef written by Nora Roberts performed by Sandra Burr on CD (Abridged)£14.99

The Reef is the story of Tate Beaumont, a beautiful young student of marine archeology - and of Matthew Lassiter, a sea-scarred young man who shares her dream of finding Anguelique's Curse, the jewelled amulet surrounded by legend and said to be long lost at the bottom of the sea.

The Saint - The Golden Days of Radio Drama written by Leslie Charteris performed by Vincent Price on Cassette (Abridged)£9.99

Billed in 1945 as a "Robin Hood of modern crime", Vincent Price recreates the role of freelance sleuth, Simon Templar.

The Tail of Emily Windsnap written by Liz Kessler performed by Teresa Gallagher on CD (Abridged)£9.99

Emily Windsnap lives on a boat, but her mother has always been oddly anxious to keep her out of the water. It is only when Emily has her first school swimming lesson that she discovers why: as soon as she gets into the water, she grows a tail! Soon Emily discovers a glorious underwater...

Theodore Boone - Half the Man, Twice the Lawyer written by John Grisham performed by Richard Thomas on CD (Unabridged)£14.99

Theodore Boone is 13 and wants nothing more than to swap homeroom for the courtroom; he lives for big trials. Now the biggest murder case in his city's history is set to begin. In the packed court, a husband awaits trial for his wife's murder. Is he a dangerous criminal or an innocent victim?

Venetia written by Georgette Heyer performed by Richard Armitage on CD (Abridged)£14.99

In her trademark buoyant and exuberant style, Heyer tells the story of an unconventional romance, which is full of riveting dialogue and loveable, very human characters. Quick-witted, self-assured, funny and beautiful, "Venetia" is one of Georgette Heyer's most popular heroines.

War Child written by Emmanuel Jal performed by Ademola Adeyemo on CD (Unabridged)£9.99

Describes the harrowing youth of Emannuel Jal, who was conscripted at the age of seven into the Christian Sudanese Liberation Army and who as a young man rose to become a hip-hop music star in Kenya and a spokesperson for Amnesty International.

Wild Swans - Three Daughters of China written by Jung Chang performed by Anna Massey on CD (Abridged)£6.99 - £9.99

The publication of Wild Swans in 1991 was a worldwide phenomenon. Not only did it become the best-selling non-fiction book in British publishing history, with sales of well over two million, it was received with unanimous critical acclaim, and was named the winner of the 1993 British Book of the Year Award.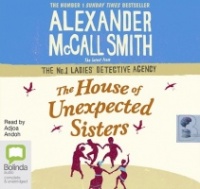 The House of Unexpected Sisters written by Alexander McCall Smith performed by Adjoa Andoh on CD (Unabridged)£39.99
Precious Ramotswe has always idolised her father, the late Obed Ramotswe. She feels that she knows all about his life – but does she? Sometimes our parents surprise us, and we discover that things were not quite what we thought them to be.
---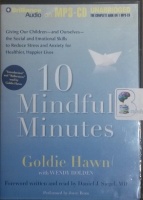 10 Mindful Minutes written by Goldie Hawn with Wendy Holden performed by Goldie Hawn, Daniel J. Siegel and Joyce Bean on MP3 CD (Unabridged)£14.99
Across the country, the revolutionary MindUP program, which was developed under the auspices of the Hawn Foundation, established by Goldie Hawn, is teaching children vital social and emotional skills. By understanding how their brains work, children discover where their emotions come from....
---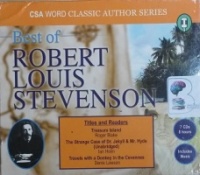 Best of Robert Louis Stevenson written by Robert Louis Stevenson performed by Roger Blake, Ian Holm and Denis Lawson on CD (Abridged)£14.99
This brilliant collection of the best of Robert Louis Stevenson includes Treasure Island, The Strange Case of Dr Jekyll and Mr Hyde and Travels with a Donkey in the Cevennes.
---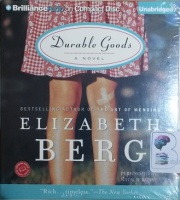 Durable Goods written by Elizabeth Berg performed by Natalie Ross on CD (Unabridged)£9.99
On the hot Texas army base she calls home, Katie spends the lazy days of her summer waiting: waiting to grow up; waiting for Dickie Mack to fall in love with her; waiting for her breasts to blossom; waiting for the beatings to stop. Since their mother died, Katie and her older sister, Diane....
---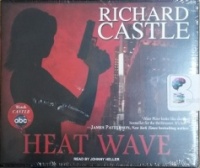 Heat Wave written by Richard Castle performed by Johnny Heller on CD (Unabridged)£19.99
A New York real estate tycoon plunges to his death on a Manhattan sidewalk. A trophy wife with a past survives a narrow escape from a brazen attack. Mobsters and moguls with no shortage of reasons to kill trot out their alibis. And then, in the suffocating grip of a record heat wave...
---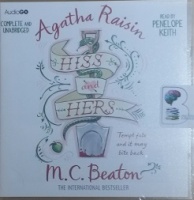 Hiss and Hers written by M.C. Beaton performed by Penelope Keith on CD (Unabridged)£19.99
Agatha has fallen in love - again. This time it's the local gardener, George Marston, she has her eye on. But competition for his attention abounds. With her shameless determination Agatha will do anything to get her man - including footing the bill for a charity ball in town just for the chance to dance with him.
---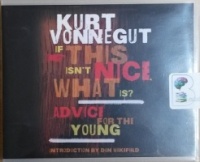 If This isn't Nice, What is? Advice for the Young written by Kurt Vonnegut performed by Dan Wakefield, Scott Brick and Kevin T. Collins on CD (Unabridged)£14.99
Master storyteller and satirist Kurt Vonnegut was one of the most in-demand commencement speakers of his time. For each occasion, Vonnegut's words were unfailingly unique, insightful, and witty, and they stayed with audience members long after graduation.
---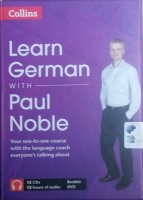 Learn German with Paul Noble written by Paul Noble performed by Paul Noble on CD (Unabridged)£29.99
An exciting approach to learning German with the easy, relaxed appeal of an audio-only product. Over 12 hours of easy-listening. No books. No rote memorisation. No chance of failure. For all those who have struggled to learn German in the past. For all those who think they're just not a linguist.
---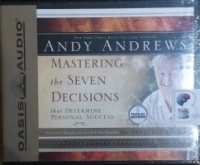 Mastering the Seven Decisions that Determine Personal Success written by Andy Andrews performed by Andy Andrews on CD (Unabridged)£14.99
The Responsible Decision: The buck stops here. I accept responsibility for my past. I am responsible for my success. I will not let my history control my destiny. The Guided Decision: I will seek wisdom. The Active Decision: I am a person of action. The Certain Decision: I have a decided heart.
---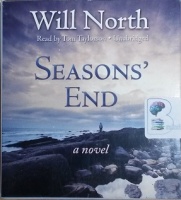 Seasons' End written by Will North performed by Tom Taylorson on CD (Unabridged)£14.99
Every summer for generations, three families intertwined by history, marriage, and career have spent "the season" at their beach cottage compounds on an island in Puget Sound. Today, Martha "Pete" Petersen, married to Tyler Strong, is the lynchpin of the "summer people."
---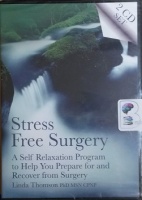 Stress Free Surgery written by Linda Thomson PhD MSN CPNP performed by Linda Thomson on CD (Unabridged)£19.99 - £24.99
This 2 CD set contains everything you need to accompany any surgery you are undergoing. Forty years of research has shown that patients who are psychologically prepared for surgery have improved outcomes. Hypnosis, when used in addition to anesthesia, can decrease anxiety and pain....
---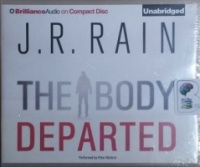 The Body Departed written by J.R. Rain performed by Peter Berkrot on CD (Unabridged)£11.99
James Blakely is a good man who has done some bad things in his time. So when he's viciously gunned down in his sleep, he's faced with a choice: Proceed immediately to an afterlife of eternal damnation or haunt the world of the living in search of redemption - and one last shot at heaven.
---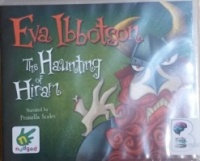 The Haunting of Hiram written by Eva Ibbotson performed by Prunella Scales on CD (Unabridged)£14.99
What is young Alex MacBuff to do? 'I will buy your castle,' declared Hiram C. Hopgood. 'But only if there are no ghosts!' Alex MacBuff can't afford to keep his beloved Castle Carra - and an American millionaire has made him an offer he can't refuse. But the castle is full of ghosts!
---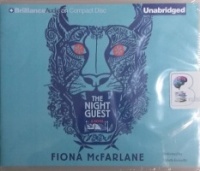 The Night Guest written by Fiona McFarlane performed by Lisbeth Kennelly on CD (Unabridged)£19.99
In an isolated house on the New South Wales coast, Ruth - a widow whose sons work abroad - lives alone. Until one day a stranger bowls up, announcing that she's been sent by the authorities to be Ruth's carer. At first, Ruth is happy to have the company.
---
---
---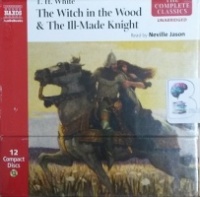 The Witch in the Wood and The Ill-Made Knight written by T.H. White performed by Neville Jason on CD (Unabridged)£39.99
These two stories are the second and third parts of T.H. White's classic fantasy novel of the Arthurian legend. Arthur has become king, Guinevere and Lancelot fall in love, and the kingdom is threatened from the north.
---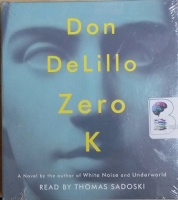 Zero K written by Don DeLillo performed by Thomas Sadoski on CD (Unabridged)£14.99
The wisest, richest, funniest, and most moving novel in years from Don DeLillo, one of the great American novelists of our time—an ode to language, at the heart of our humanity, a meditation on death, and an embrace of life. Jeffrey Lockhart's father, Ross, is a billionaire in his sixties, with a younger wife....
---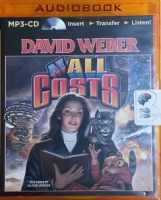 At All Costs written by David Weber performed by Allyson Johnson on MP3 CD (Unabridged)£9.99
What price victory? The war with the Republic of Haven has resumed... disastrously for the Star Kingdom of Manticore. Admiral Lady Dame Honor Harrington, Steadholder and Duchess Harrington, the single victorious Allied commander of the opening phase of the new war...
---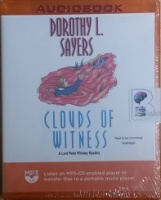 Clouds of Witness written by Dorothy L. Sayers performed by Ian Carmichael on MP3 CD (Unabridged)£29.99
The fiancé of Lord Peter's sister, Mary, is found dead outside the conservatory of the family's shooting lodge in Yorkshire. Peter's and Mary's older brother, the Duke of Denver, is charged with wilful murder and put on trial in the House of Lords.
---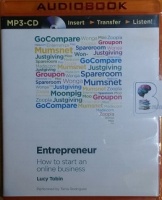 Entrepreneur - How to Start an Online Business written by Lucy Tobin performed by Tania Rodrigues on MP3 CD (Unabridged)£9.99
The secrets of the UK's biggest online entrepreneurs revealed. Thinking of starting a business? Already have a business online and looking to take it to the next level? The wonderful world wide web has made creating a start-up that much easier.