---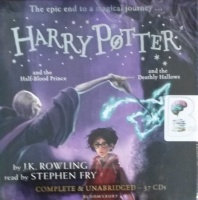 Harry Potter Collection Part 3 - Books 6 and 7 written by J.K. Rowling performed by Stephen Fry on CD (Unabridged)£39.99 - £49.99
Witches and wizards unite as you join the Battle of Hogwarts! Complete the entire series of J.K. Rowling's Harry Potter stories with this enchanting audiobook collection. The 37 CDs cover The Half-Blood Prince and The Deathly Hallows and find Dark Magic rising. Will Harry be able to summon the courage (and the...
---
---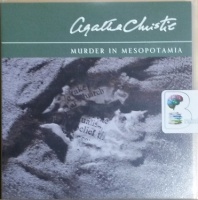 Murder in Mesopotamia written by Agatha Christie performed by Carole Boyd on CD (Abridged)£4.99
An archaeologist's wife is murdered on the shores of the River Tigris in Iraq. It was clear to Amy Leatheran that something sinister was going on at the Hassanieh dig in Iraq; something associated with the presence of 'Lovely Louise', wife of celebrated archaeologist Dr Leidner. In a few days' time Hercule...
---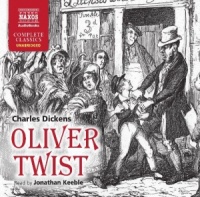 Oliver Twist written by Charles Dickens performed by Jonathan Keeble on CD (Unabridged)£29.99 - £39.99
Oliver Twist, Dickenss second novel, has enthralled generations of readers since its publication in 1838. Orphaned and desolate, Olivers journey to London and subsequent induction into its dingy underworld, is narrated with ceaseless energy by Jonathan Keeble.
---
---
---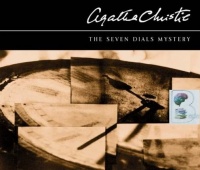 The Seven Dials Mystery written by Agatha Christie performed by Jenny Funnell on CD (Abridged)£4.99
When a practical joke played on Gerry Wade involving alarm clocks turns out to be murder the case is taken up by Lady 'Bundle' Brent and Jimmy Thesiger. Trying to work out the significance of the seven clocks found at the murder scene, they come across the Seven Dials Club.
---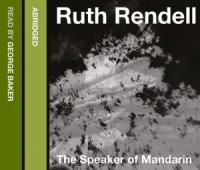 The Speaker of Mandarin written by Ruth Rendell performed by George Baker on CD (Abridged)£4.99 - £9.99
A Genius Performance by George Baker!
China both delighted and frustrated Wexford; the beauty, the history, all of that brought immense pleasure. But the unending attention of Mr Sung of the Chinese Tourist Board was hugely irritating – and that an old woman with bound feet should haunt him was puzzling and slightly frightening, without explanation.
---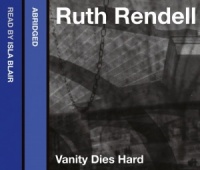 Vanity Dies Hard written by Ruth Rendell performed by George Baker on CD (Abridged)£13.99
A Genius Performance by George Baker!
Who would have believed that Alice Whittaker's life could change? She was 37, rich and dowdy with no career. Her life a lonely failure, she had got by with the one thing she did have - money....
---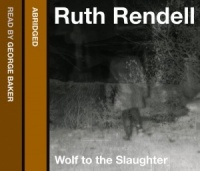 Wolf to the Slaughter written by Ruth Rendell performed by George Baker on CD (Abridged)£5.99 - £9.99
A Genius Performance by George Baker!
Anita Margolis had vanished. There was no body, no crime - nothing more than an anonymous letter and the intriguing name of Smith. According to HQ, it wasn't to be a murder enquiry at all...
---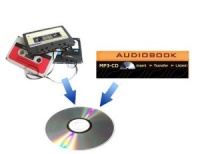 3 Hour Fixed Price Audio Transfer£15.00
This is the fixed price £15 item to be used when ordering conversion of a sub 3 hour Audio Cassette or MP3 CD title.
---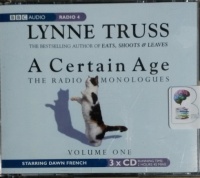 A Certain Age - The Radio Monologues Volume One written by Lynne Truss performed by Dawn French on CD (Abridged)£4.99
The original six radio monologues written by Lynne Truss, author of the phenomenal bestsellers 'Eats, Shoots & Leaves' and 'Talk to the Hand'. In the tradition of Alan Bennett's 'Talking Heads' come Lynne Truss's female monologues: six bittersweet tales of love, romance, friendship and family from the classic BBC...
---
---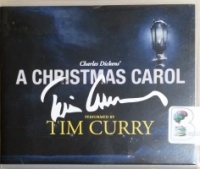 A Christmas Carol written by Charles Dickens performed by Tim Curry on CD (Unabridged)£16.99
This version of Charles Dickens's A Christmas Carol, masterfully narrated by Tim Curry, was available for a limited time last year, and now it's back. This one-of-a-kind performance puts a unique spin on a treasured classic, and served as the inspiration for the exciting new line of Audible Signature Classics...
---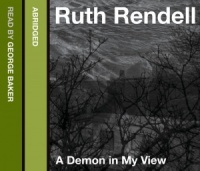 A Demon in My View written by Ruth Rendell performed by George Baker on CD (Abridged)£11.99 - £14.99
Her white face, beautiful, unmarked by any flaw of skin or feature, stared blankly back at him. He fancied that she had cringed, her slim body pressing further into the wall behind her. He didn't speak. He had never known how to talk to women.
---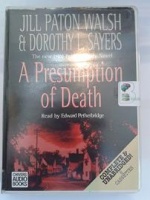 A Presumption of Death written by Jill Paton Walsh and Dorothy L Sayers performed by Edward Petherbridge on Cassette (Unabridged)£29.99 - £39.99
The story opens in 1940. Harriet Vane - now Lady Peter Wimsey - has taken her children to safety in the country. But the war has followed them: glamorous RAF pilots and even more glamorous land-girls scandalise the villagers; the blackout makes the night-time lanes as sinister as the back alleys of London.
---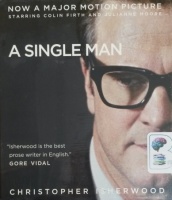 A Single Man written by Christopher Isherwood performed by Simon Prebble on CD (Unabridged)£19.99
Celebrated as a masterpiece from its first publication, A Single Man is the story of George, an English professor in suburban California left heartbroken after the death of his lover, Jim. With devastating clarity and humour, Christopher Isherwood shows George's determination to carry on, evoking the unexpected...
---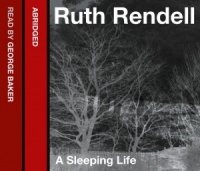 A Sleeping Life written by Ruth Rendell performed by George Baker on CD (Abridged)£19.99
The body found under the hedge was that of a middle-aged woman, biggish and gaunt. The grey eyes were wide and staring, and in them Detective Chief Inspector Wexford thought he saw a sardonic gleam, a glare, even in death, of scorn. But that must have been his imagination...
---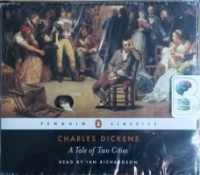 A Tale of Two Cities written by Charles Dickens performed by Ian Richardson on CD (Abridged)£5.99 - £9.99
After 18 years as a political prisoner in the Bastille the aging Dr Manette is finally released and reunited with his daughter in England.
---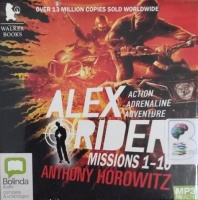 Alex Rider Missions 1 to 10 written by Anthony Horowitz performed by Jonathan Davies on MP3 CD (Unabridged)£29.99
In the number one bestselling series by Anthony Horowitz, 14-year-old Alex Rider is forcibly recruited into the deadly world of espionage and sent on his first mission. But mortal danger is never far away and the reluctant teenage spy soon finds himself in demand again by MI6. The ever popular and explosive...
New In May 2018 Part 1
(in alphabetical order)
Alistair Cooke at the BBC written by Alistair Cooke performed by Alistair Cooke on CD (Abridged)£9.99

Alistair Cooke's biographer introduces a selection of archive recordings, including radio and television interviews and extracts from Letter From America, in a fascinating in-depth look at the career of the veteran journalist.

Best of Alexandre Dumas written by Alexandre Dumas performed by Jonathan Hyde and Tim Pigott-Smith on CD (Unabridged)£9.99

A Genius Performance by Tim Pigott-Smith!

This set includes: The Count of Monte-Cristo - Read by Tim Pigott-Smith and The Three Musketeers - Read by Jonathan Hyde

Blakes's 7 - The Early Years - Point of No Return and Eye of The Machine written by James Swallow and Ben Aaronovitch performed by Colin Salmon, Keeley Hawes, Craig Kelly and Geoffrey Palmer on CD (Abridged)£14.99

Avon: Eye of the Machine: Thirty years since the dramatic and shocking finale of the original series, we follow Kerr Avon back to the events which made him the man he was. The University of Oxford, 2230, and the campus is a hotbed of student protest as Roj Blake s Freedom Party seeks to sweep away..

Blue Smoke written by Nora Roberts performed by Joyce Bean on CD (Abridged)£19.99

The blaze that night at her family's pizzeria changed young Reena Hale's life in more ways than one. Neighbors and relatives would pull together to help the Hales get through the crisis and rebuild. The Baltimore authorities would arrest the arsonist responsible.

Born with Teeth - A Memoir written by Kate Mulgrew performed by Kate Mulgrew on CD (Unabridged)£29.99

At 22, Kate Mulgrew gave birth to a daughter. Having already signed the adoption papers, she was allowed only a fleeting glimpse of her child. Three days later, she returned to work as the star of a popular soap opera. Twenty years later, she went in search of the daughter she had given away.

Casting the First Stone written by Francis Fyfield performed by Sean Barrett on MP3 CD (Unabridged)£3.99 - £5.99

A Genius Performance by Sean Barrett!

A year after her husband's death, young widow and art collector Diana Porteous listlessly roams the beach near her home. Her friend and agent Saul takes action, introducing her to his stylish, anarchic sister, Sarah, to pep her up.

Cover Her Face written by P.D. James performed by Roy Marsden on Cassette (Unabridged)£9.99

As if organising St Cedd's church fete were not enough for Mrs Maxie, later that mellow July afternoon her son Stephen sprang the news of his engagement. By morning, Sally Julep, her new parlour-maid - unmarried mother and minor village scandal - was dead.

D is for Deadbeat written by Sue Grafton performed by Lorelei King on CD (Abridged)£9.99

'My name is Kinsey Millhone. I'm a private investigator . . . female, single and self-employed, with a constitutional inability to work for anyone else. I'm a purist when it comes to justice, but I'll lie at the drop of a hat. Inconsistency has never troubled me . . .'

Dancers in Mourning written by Margery Allingham performed by Francis Mathews on Cassette (Unabridged)£24.99

Everyone fell under the spell of Jimmy Sutane, the charming song-and-dance man. Everyone, that is, except the practical joker who put a pin in his stick of grease-paint and pasted 'Last Week' over the 'House Full' notices. But as soon as Albert Campion is called in to investigate, people begin to die.

E is for Evidence written by Sue Grafton performed by Lorelei King on CD (Abridged)£9.99

'Anyone who knows me will tell you that I cherish my unmarried state. I'm female, twice divorced, no kids and no close family ties. I'm perfectly content to do what I do...' It was two days after Christmas when Kinsey Millhone received the bank slip showing a credit for five thousand dollars.

Eleven on Top written by Janet Evanovich performed by Lorelei King on CD (Abridged)£9.99

Trouble seems to find Stephanie everywhere she goes, and once again she's struggling with her tangled love life, chaotic family, and her God-given gift for destroying every car she drives. This time, Plum has decided to quit her job as a bounty hunter. She's tired of creeps, weirdos and stalkers.

Faro's Daughter written by Georgette Heyer performed by Laura Paton on CD (Abridged)£11.99 - £19.99

Fiery, strong-willed Deb Grantham, who runs a gaming house with her aunt, is hardly the perfect wife for the young and naïve Lord Mablethorpe. His lordship's family are scandalised that he proposes to marry one of faro's daughters', and his cousin the proud, wealthy Max Ravenscar....

Henrietta Who? written by Catherine Aird performed by Robin Bailey on Cassette (Unabridged)£19.99

Life for Henrietta Jenkins was a quiet, well-ordered affair - a home with her widowed mother and degree studies at university. But her life changed dramatically when, just before her 21st birthday, her mother's body was found in a quiet road, apparently the victim of a hit-and-run driver.

Murder on the Orient Express written by Agatha Christie performed by Kenneth Branagh on CD (Unabridged)£9.99

Agatha Christie's most famous murder mystery, read by director and star of the hugely anticipated 2017 film adaptation, Kenneth Branagh. Just after midnight, a snowdrift stops the Orient Express in its tracks. The luxurious train is surprisingly full for the time of the year, but by the morning...

Northern Lights written by Nora Roberts performed by Gary Littman on CD (Abridged)£14.99

The town of Lunacy, Alaska, was Nate Burke's last chance. As a Baltimore cop, he'd watched his partner die on the street - and the guilt still haunts him. With nowhere else to go, he accepts the job as chief of police in this tiny, remote Alaskan town.

S is for Silence written by Sue Grafton performed by Lorelei King on CD (Abridged)£9.99

The nineteenth novel in Sue Grafton's ever popular 'alphabet' series featuring PI Kinsey Millhone. Just after Independence Day in July 1953 Violet Sullivan, a local good time girl living in Serena Station Southern California, drives off in her brand new Chevy and is never seen again.

Scarpetta written by Patricia Cornwell performed by Lorelei King on CD (Unabridged)£19.99

A Genius Performance by Lorelei King!

Leaving behind her forensic pathology practice in South Carolina, Kay Scarpetta takes up an assignment in New York City, where the NYPD has asked her to examine an injured patient in a psychiatric ward. The handcuffed and chained patient, Oscar Bane, has specifically asked for her, and when she literally has her gloved hands on him, he begins to talk - and the story he has to tell turns out to be one of the most bizarre she has ever heard.

Sly Moves written by Sylvester Stallone performed by Robb Webb on CD (Unabridged)£11.99 - £14.99

Are you ready to be a contender? Sylvester Stallone's action–oriented program for getting fit and eating right is also a revealing portrait of one of Hollywood's biggest stars. Sly Moves is more than just a handbook on fitness and nutrition.

T is for Trespass written by Sue Grafton performed by Lorelei King on CD (Abridged)£9.99

It was like being in the presence of a snake, first hissing its presence and then coiled in readiness. I didn't dare turn my back or take my eyes off of her. I stood very still. I let go of my fight-or-flight defense and decided to play dead. If you run from a bear, it gives chase. That's the nature of the beast.

The Crime at Black Dudley written by Margery Allingham performed by Francis Mathews on Cassette (Unabridged)£19.99

Murder turns a weekend house party at Black Dudley Manor into a deadly affair when the host is discovered brutally slain. Nor do gruesome rituals, callous interrogations, and perilous traps add to the fun. Fatal mystification might win the day, if Albert Campion were not there to sift through...

The Killings at Badger's Drift written by Caroline Graham performed by Hugh Ross on Cassette (Unabridged)£19.99

Badger's Drift is a tranquil English village, home to Miss Emily Simpson, a kindly, well-liked spinster. When she is murdered, Detective Chief Inspector Barnaby is called in to investigate, and soon uncovers a dark side to Badger's Drift.

The Pickwick Papers written by Charles Dickens performed by David Timson on MP3 CD (Unabridged)£19.99

In The Pickwick Papers, his first novel, Dickens displays the talents and skills that became his trademark; observational humour, pathos and social comment abound as we follow Mr Pickwick and Sam Weller, his sharp-tongued cockney servant, travelling around England with his friends.... Naxos

The Reef written by Nora Roberts performed by Sandra Burr on CD (Abridged)£14.99

The Reef is the story of Tate Beaumont, a beautiful young student of marine archeology - and of Matthew Lassiter, a sea-scarred young man who shares her dream of finding Anguelique's Curse, the jewelled amulet surrounded by legend and said to be long lost at the bottom of the sea.

The Saint - The Golden Days of Radio Drama written by Leslie Charteris performed by Vincent Price on Cassette (Abridged)£9.99

Billed in 1945 as a "Robin Hood of modern crime", Vincent Price recreates the role of freelance sleuth, Simon Templar.

The Tail of Emily Windsnap written by Liz Kessler performed by Teresa Gallagher on CD (Abridged)£9.99

Emily Windsnap lives on a boat, but her mother has always been oddly anxious to keep her out of the water. It is only when Emily has her first school swimming lesson that she discovers why: as soon as she gets into the water, she grows a tail! Soon Emily discovers a glorious underwater...

War Child written by Emmanuel Jal performed by Ademola Adeyemo on CD (Unabridged)£9.99

Describes the harrowing youth of Emannuel Jal, who was conscripted at the age of seven into the Christian Sudanese Liberation Army and who as a young man rose to become a hip-hop music star in Kenya and a spokesperson for Amnesty International.

Wild Swans - Three Daughters of China written by Jung Chang performed by Anna Massey on CD (Abridged)£6.99 - £9.99

The publication of Wild Swans in 1991 was a worldwide phenomenon. Not only did it become the best-selling non-fiction book in British publishing history, with sales of well over two million, it was received with unanimous critical acclaim, and was named the winner of the 1993 British Book of the Year Award.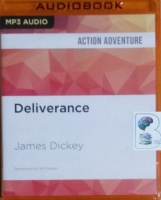 Deliverance written by James Dickey performed by Will Patton on MP3 CD (Unabridged)£14.99
The smash-hit best seller that inspired the acclaimed 1972 film starring Jon Voight, Burt Reynolds, Ned Beatty, and Ronny Cox is now available in unabridged audio for the very first time. The setting is the Georgia wilderness, where the state's most remote white-water river awaits. In the thundering froth of that...
---
---
---
---
---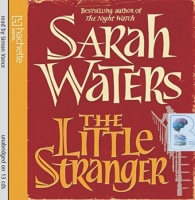 The Little Stranger written by Sarah Waters performed by Simon Vance on CD (Unabridged)£16.99 - £19.99
After her award-winning trilogy of Victorian novels, Sarah Waters turned to the 1940s and wrote THE NIGHT WATCH, a tender and tragic novel set against the backdrop of wartime Britain. Shortlisted for both the Orange and the Man Booker, it went straight to number one in the bestseller chart. In a dusty post-war...
---
---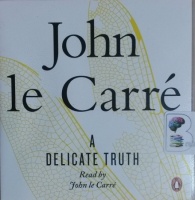 A Delicate Truth written by John le Carre performed by John le Carre on CD (Unabridged)£19.99
A counter-terror operation, codenamed Wildlife, is being mounted in Britain's most precious colony, Gibraltar. Its purpose: to capture and abduct a high-value jihadist arms-buyer.
---
---
---
---
---
---
---
---
---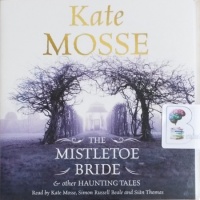 The Mistletoe Bride and Other Haunting Tales written by Kate Mosse performed by Kate Mosse, Simon Russell Beale and Sian Thomas on CD (Unabridged)£19.99
A wonderfully atmospheric collection of stories from one of our most captivating writers, inspired by ghost stories, traditional folk tales and country legends from England and France. These tales are richly populated by spirits and ghosts seeking revenge; by grief-stricken women and haunted men coming to ...
---
---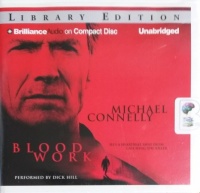 Blood Work written by Michael Connelly performed by Dick Hill on CD (Unabridged)£24.99
Thanks to a heart transplant, former FBI agent Terrell McCaleb is enjoying a quiet retirement, renovating the fishing boat he lives on in Los Angeles Harbor. But McCaleb's calm seas turn choppy when a story in the "What Happened To?" column of the LA Times brings him face-to-face with the sister of the woman..