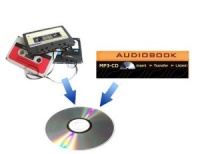 3 Hour Fixed Price Audio Transfer£15.00
This is the fixed price £15 item to be used when ordering conversion of a sub 3 hour Audio Cassette or MP3 CD title.
---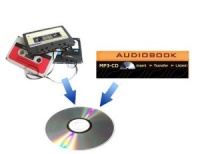 Large Fixed Price Audio Transfer Service£35.00
This is the fixed price £35.00 item to be used when ordering conversion of a 6-9 hour Audio Cassette or MP3 CD title.
---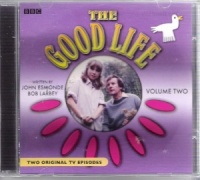 The Good Life written by John Esmonde and Bob Larbey performed by Richard Briers and Felicity Kendal on CD (Abridged)£3.99
Two episodes of the wonderful TV show!
---
---
---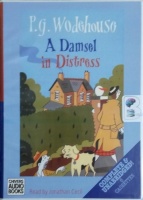 A Damsel in Distress written by P.G. Wodehouse performed by Jonathan Cecil on Cassette (Unabridged)£14.99 - £19.99
Golf-loving American composer George Bevan falls in love with a mysterious young lady who takes refuge in his taxicab one day; when he tracks her down to a romantic rural manor, mistaken identity...
---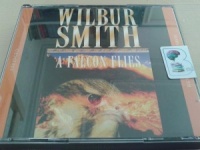 A Falcon Flies written by Wilbur Smith performed by Martin Jarvis on CD (Abridged)£4.99 - £8.99
A Falcon Flies is the first bestselling novel in Wilbur Smith's epic tale of Africa, The Ballantyne Novels. In search of a father they barely remember, Zouga and Dr Robyn Ballantyne board Mungo St John's magnificent clipper to speed them to Africa.
---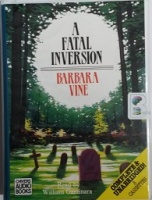 A Fatal Inversion written by Ruth Rendell as Barbara Vine performed by William Gaminara on Cassette (Unabridged)£14.99
A Fatal Inversion - a classic thriller from the queen of crime Barbara Vine An absolute winner ... a gripping read from start to end' Daily Mail Brilliant. Vine has the kind of near-Victorian narrative drive ... that compels a reader to go on turning the pages' Sunday Times.
---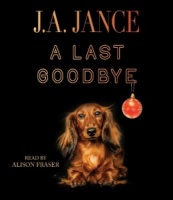 A Last Goodbye written by J.A. Jance performed by Alison Fraser on CD (Unabridged)£6.99
Ali Reynolds is finally getting married to her longtime love B. Simpson. They wanted a simple Christmas Eve wedding, but nothing is ever simple with Ali.
---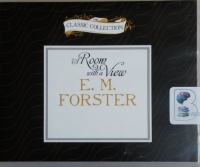 A Room With A View written by E.M. Forster performed by Wanda McCaddon on CD (Unabridged)£14.99
A classic romance and social critique by the acclaimed author of Howard's End andA Passage to India Originally published in 1908, A Room with a View was one of E. M. Forster's earliest works and today has become one of his most famous. Set in Florence, Italy, and Surrey, England, this accomplished and...
---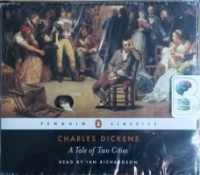 A Tale of Two Cities written by Charles Dickens performed by Ian Richardson on CD (Abridged)£5.99 - £9.99
After 18 years as a political prisoner in the Bastille the aging Dr Manette is finally released and reunited with his daughter in England.
---
---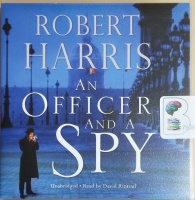 An Officer and a Spy written by Robert Harris performed by David Rintoul on CD (Unabridged)£9.99
They lied to protect their country. He told the truth to save it. A gripping historical thriller from the bestselling author of FATHERLAND. January 1895. On a freezing morning in the heart of Paris, an army officer, Georges Picquart, witnesses a convicted spy, Captain Alfred Dreyfus, being publicly humiliated in front..
---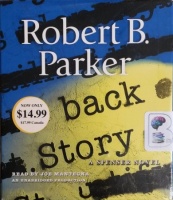 Back Story - A Spencer Novel written by Robert B. Parker performed by Joe Mantegna on CD (Unabridged)£9.99
Renaissance man Spenser - he of the acerbic social commentary, the gourmet cookery, and the steely abs - turns his considerable talents to the unraveling of a thirty-year-old murder mystery. During a 1974 holdup in a Boston bank by a revolutionary group calling itself the Dread Scott Brigade, Emily Gordon, a...
---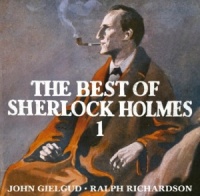 Best of Sherlock Holmes: v. 1 written by Arthur Conan Doyle performed by Sir John Gielgud and Sir Ralph Richardson on CD (Abridged)£6.99
A Genius Performance by Ralph Richardson and John Gielgud!
Recognised as the ultimate dramatisation of Conan Doyle's famous stories, these recordings have been acclaimed since their reissue by Hodder Headline Audiobooks in 1994.
---
---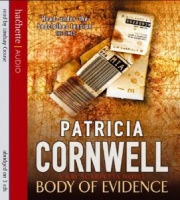 Body of Evidence written by Patricia Cornwell performed by Lindsay Crouse on CD (Abridged)£9.99
A reclusive writer is dead. And her final manuscript has disappeared ...Someone is stalking Beryl Madison.
---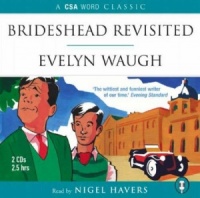 Brideshead Revisited written by Evelyn Waugh performed by Nigel Havers on CD (Abridged)£8.99
It is WW2 and Captain Charles Ryder reflects on his time at Oxford during the twenties and a world now changed. As a lonely student Charles was captivated by the outrageous and decadent Sebastian Flyte and invited to spend time at the Flyte's family home - the magnificent Brideshead.
---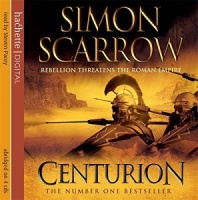 Centurion - Rebellion Threatens the Roman Empire written by Simon Scarrow performed by Steven Pacey on CD (Abridged)£17.99 - £18.99
In the first century AD the Roman Empire faces a new threat from its long-standing enemy Parthia. Parthia is vying with Rome for control of Palmyra an officially neutral kingdom.
---
---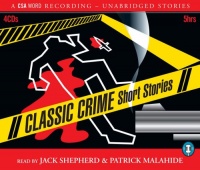 Classic Crime Short Stories written by Various Famous Crime Writers performed by Jack Shepherd and Patrick Malahide on CD (Unabridged)£4.99 - £9.99
Discover a world of heroes and villains, suspense and intrigue. This riveting and comprehensive collection brings together some of the best crime writing of all time.
New In May 2018 Part 1
(in alphabetical order)
Alistair Cooke at the BBC written by Alistair Cooke performed by Alistair Cooke on CD (Abridged)£9.99

Alistair Cooke's biographer introduces a selection of archive recordings, including radio and television interviews and extracts from Letter From America, in a fascinating in-depth look at the career of the veteran journalist.

Best of Alexandre Dumas written by Alexandre Dumas performed by Jonathan Hyde and Tim Pigott-Smith on CD (Unabridged)£9.99

A Genius Performance by Tim Pigott-Smith!

This set includes: The Count of Monte-Cristo - Read by Tim Pigott-Smith and The Three Musketeers - Read by Jonathan Hyde

Blakes's 7 - The Early Years - Point of No Return and Eye of The Machine written by James Swallow and Ben Aaronovitch performed by Colin Salmon, Keeley Hawes, Craig Kelly and Geoffrey Palmer on CD (Abridged)£14.99

Avon: Eye of the Machine: Thirty years since the dramatic and shocking finale of the original series, we follow Kerr Avon back to the events which made him the man he was. The University of Oxford, 2230, and the campus is a hotbed of student protest as Roj Blake s Freedom Party seeks to sweep away..

Blue Smoke written by Nora Roberts performed by Joyce Bean on CD (Abridged)£19.99

The blaze that night at her family's pizzeria changed young Reena Hale's life in more ways than one. Neighbors and relatives would pull together to help the Hales get through the crisis and rebuild. The Baltimore authorities would arrest the arsonist responsible.

Born with Teeth - A Memoir written by Kate Mulgrew performed by Kate Mulgrew on CD (Unabridged)£29.99

At 22, Kate Mulgrew gave birth to a daughter. Having already signed the adoption papers, she was allowed only a fleeting glimpse of her child. Three days later, she returned to work as the star of a popular soap opera. Twenty years later, she went in search of the daughter she had given away.

Casting the First Stone written by Francis Fyfield performed by Sean Barrett on MP3 CD (Unabridged)£3.99 - £5.99

A Genius Performance by Sean Barrett!

A year after her husband's death, young widow and art collector Diana Porteous listlessly roams the beach near her home. Her friend and agent Saul takes action, introducing her to his stylish, anarchic sister, Sarah, to pep her up.

Cover Her Face written by P.D. James performed by Roy Marsden on Cassette (Unabridged)£9.99

As if organising St Cedd's church fete were not enough for Mrs Maxie, later that mellow July afternoon her son Stephen sprang the news of his engagement. By morning, Sally Julep, her new parlour-maid - unmarried mother and minor village scandal - was dead.

D is for Deadbeat written by Sue Grafton performed by Lorelei King on CD (Abridged)£9.99

'My name is Kinsey Millhone. I'm a private investigator . . . female, single and self-employed, with a constitutional inability to work for anyone else. I'm a purist when it comes to justice, but I'll lie at the drop of a hat. Inconsistency has never troubled me . . .'

Dancers in Mourning written by Margery Allingham performed by Francis Mathews on Cassette (Unabridged)£24.99

Everyone fell under the spell of Jimmy Sutane, the charming song-and-dance man. Everyone, that is, except the practical joker who put a pin in his stick of grease-paint and pasted 'Last Week' over the 'House Full' notices. But as soon as Albert Campion is called in to investigate, people begin to die.

E is for Evidence written by Sue Grafton performed by Lorelei King on CD (Abridged)£9.99

'Anyone who knows me will tell you that I cherish my unmarried state. I'm female, twice divorced, no kids and no close family ties. I'm perfectly content to do what I do...' It was two days after Christmas when Kinsey Millhone received the bank slip showing a credit for five thousand dollars.

Eleven on Top written by Janet Evanovich performed by Lorelei King on CD (Abridged)£9.99

Trouble seems to find Stephanie everywhere she goes, and once again she's struggling with her tangled love life, chaotic family, and her God-given gift for destroying every car she drives. This time, Plum has decided to quit her job as a bounty hunter. She's tired of creeps, weirdos and stalkers.

Faro's Daughter written by Georgette Heyer performed by Laura Paton on CD (Abridged)£11.99 - £19.99

Fiery, strong-willed Deb Grantham, who runs a gaming house with her aunt, is hardly the perfect wife for the young and naïve Lord Mablethorpe. His lordship's family are scandalised that he proposes to marry one of faro's daughters', and his cousin the proud, wealthy Max Ravenscar....

Henrietta Who? written by Catherine Aird performed by Robin Bailey on Cassette (Unabridged)£19.99

Life for Henrietta Jenkins was a quiet, well-ordered affair - a home with her widowed mother and degree studies at university. But her life changed dramatically when, just before her 21st birthday, her mother's body was found in a quiet road, apparently the victim of a hit-and-run driver.

Murder on the Orient Express written by Agatha Christie performed by Kenneth Branagh on CD (Unabridged)£14.99

Agatha Christie's most famous murder mystery, read by director and star of the hugely anticipated 2017 film adaptation, Kenneth Branagh. Just after midnight, a snowdrift stops the Orient Express in its tracks. The luxurious train is surprisingly full for the time of the year, but by the morning...

Northern Lights written by Nora Roberts performed by Gary Littman on CD (Abridged)£14.99

The town of Lunacy, Alaska, was Nate Burke's last chance. As a Baltimore cop, he'd watched his partner die on the street - and the guilt still haunts him. With nowhere else to go, he accepts the job as chief of police in this tiny, remote Alaskan town.

Passing Strange written by Catherine Aird performed by Bruce Montague on Cassette (Unabridged)£29.99

Things had gone wrong from the very beginning at the Almstone Flower Show, including a missing fortune teller. But events take a decidedly macabre turn when the fortune teller is found and Detective Inspector Sloan and Detective Constable Crosby arrive to investigate a murder...

S is for Silence written by Sue Grafton performed by Lorelei King on CD (Abridged)£9.99

The nineteenth novel in Sue Grafton's ever popular 'alphabet' series featuring PI Kinsey Millhone. Just after Independence Day in July 1953 Violet Sullivan, a local good time girl living in Serena Station Southern California, drives off in her brand new Chevy and is never seen again.

Scarpetta written by Patricia Cornwell performed by Lorelei King on CD (Unabridged)£19.99

A Genius Performance by Lorelei King!

Leaving behind her forensic pathology practice in South Carolina, Kay Scarpetta takes up an assignment in New York City, where the NYPD has asked her to examine an injured patient in a psychiatric ward. The handcuffed and chained patient, Oscar Bane, has specifically asked for her, and when she literally has her gloved hands on him, he begins to talk - and the story he has to tell turns out to be one of the most bizarre she has ever heard.

Sly Moves written by Sylvester Stallone performed by Robb Webb on CD (Unabridged)£11.99 - £14.99

Are you ready to be a contender? Sylvester Stallone's action–oriented program for getting fit and eating right is also a revealing portrait of one of Hollywood's biggest stars. Sly Moves is more than just a handbook on fitness and nutrition.

T is for Trespass written by Sue Grafton performed by Lorelei King on CD (Abridged)£9.99

It was like being in the presence of a snake, first hissing its presence and then coiled in readiness. I didn't dare turn my back or take my eyes off of her. I stood very still. I let go of my fight-or-flight defense and decided to play dead. If you run from a bear, it gives chase. That's the nature of the beast.

The Crime at Black Dudley written by Margery Allingham performed by Francis Mathews on Cassette (Unabridged)£19.99

Murder turns a weekend house party at Black Dudley Manor into a deadly affair when the host is discovered brutally slain. Nor do gruesome rituals, callous interrogations, and perilous traps add to the fun. Fatal mystification might win the day, if Albert Campion were not there to sift through...

The Killings at Badger's Drift written by Caroline Graham performed by Hugh Ross on Cassette (Unabridged)£19.99

Badger's Drift is a tranquil English village, home to Miss Emily Simpson, a kindly, well-liked spinster. When she is murdered, Detective Chief Inspector Barnaby is called in to investigate, and soon uncovers a dark side to Badger's Drift.

The Pickwick Papers written by Charles Dickens performed by David Timson on MP3 CD (Unabridged)£19.99

In The Pickwick Papers, his first novel, Dickens displays the talents and skills that became his trademark; observational humour, pathos and social comment abound as we follow Mr Pickwick and Sam Weller, his sharp-tongued cockney servant, travelling around England with his friends.... Naxos

The Reef written by Nora Roberts performed by Sandra Burr on CD (Abridged)£14.99

The Reef is the story of Tate Beaumont, a beautiful young student of marine archeology - and of Matthew Lassiter, a sea-scarred young man who shares her dream of finding Anguelique's Curse, the jewelled amulet surrounded by legend and said to be long lost at the bottom of the sea.

The Saint - The Golden Days of Radio Drama written by Leslie Charteris performed by Vincent Price on Cassette (Abridged)£9.99

Billed in 1945 as a "Robin Hood of modern crime", Vincent Price recreates the role of freelance sleuth, Simon Templar.

The Tail of Emily Windsnap written by Liz Kessler performed by Teresa Gallagher on CD (Abridged)£9.99

Emily Windsnap lives on a boat, but her mother has always been oddly anxious to keep her out of the water. It is only when Emily has her first school swimming lesson that she discovers why: as soon as she gets into the water, she grows a tail! Soon Emily discovers a glorious underwater...

Theodore Boone - Half the Man, Twice the Lawyer written by John Grisham performed by Richard Thomas on CD (Unabridged)£14.99

Theodore Boone is 13 and wants nothing more than to swap homeroom for the courtroom; he lives for big trials. Now the biggest murder case in his city's history is set to begin. In the packed court, a husband awaits trial for his wife's murder. Is he a dangerous criminal or an innocent victim?

War Child written by Emmanuel Jal performed by Ademola Adeyemo on CD (Unabridged)£9.99

Describes the harrowing youth of Emannuel Jal, who was conscripted at the age of seven into the Christian Sudanese Liberation Army and who as a young man rose to become a hip-hop music star in Kenya and a spokesperson for Amnesty International.

Wild Swans - Three Daughters of China written by Jung Chang performed by Anna Massey on CD (Abridged)£6.99 - £9.99

The publication of Wild Swans in 1991 was a worldwide phenomenon. Not only did it become the best-selling non-fiction book in British publishing history, with sales of well over two million, it was received with unanimous critical acclaim, and was named the winner of the 1993 British Book of the Year Award.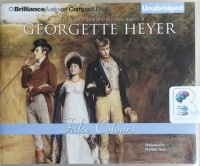 False Colours written by Georgette Heyer performed by Phyllida Nash on CD (Unabridged)£24.99
The honourable Christopher Fancot, on leave from the Diplomatic Service in the summer of 1817, is startled to find his entrancing but incorrigibly extravagant mother on the brink of financial and social ruin - and more than alarmed that his identical twin, Evelyn, Earl of Denville, has disappeared ...
---
---
---
---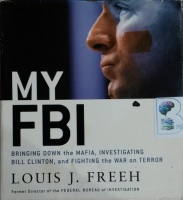 My FBI - Bringing Down the Mafia, Investigating Bill Clinton and Fighting the War on Terror written by Louis J. Freeh performed by Adam Grupper on CD (Abridged)£14.99
Louis Freeh led the Federal Bureau of Investigation from 1993 to 2001, through some of the most tumultuous times in its long history. This is the story of a life in law enforcement and of one man's determined struggle to strengthen and reform the FBI while ensuring its freedom from political interference.
---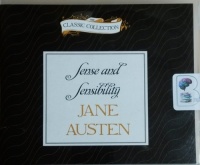 Sense and Sensibility written by Jane Austen performed by Susannah Harker on CD (Unabridged)£24.99
The discreet Elinor (Sense) and the romantic and reckless Marianne (Sensibility) find the course of true love full of brambles and disillusionment. Their neighborhood is populated with characters cut in the unique Austen mold.
---
---
---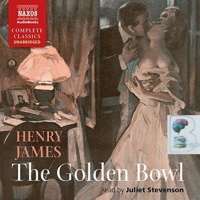 The Golden Bowl written by Henry James performed by Juliet Stevenson on CD (Unabridged)£79.99
Wealthy Maggie Verver has everything she could ever ask for - except for a husband, and a title. While in Italy, acquiring art for his museum back in the states, Maggie's millionaire father Adam decides to remedy this and acquire a husband for Maggie. Enter Prince Amerigo, of a titled, but now poor, aristocratic...
---
The Mimic Men written by V.S. Naipaul performed by Sam Dastor on CD (Unabridged)£19.99
Former government minister Ralph Singh is the perpetual outsider: displaced, disillusioned and now living in exile, Ralph reflects on his earlier life and the searing effects of colonialism. Ralph's constant estrangement sees him ever attempting to fit into various communities, only to find home in more transient...
---
---
---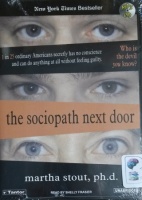 The Sociopath Next Door written by Martha Stout PhD performed by Shelly Frasier on MP3 CD (Unabridged)£24.99
Who is the devil you know?Is it your lying, cheating ex-husband?Your sadistic high school gym teacher?Your boss who loves to humiliate people in meetings?The colleague who stole your idea and passed it off as her own?In the pages of The Sociopath Next Door, you will realize that your ex was not just...
---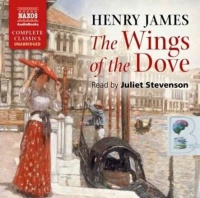 The Wings of the Dove written by Henry James performed by Juliet Stevenson on CD (Unabridged)£69.99
Milly Theale is a young, beautiful and fabulously wealthy American. When she arrives in London and meets the equally beautiful but impoverished Kate Croy, they form an intimate friendship. But nothing is as it seems; materialism, romance, self-delusion and ultimately fatal illness insidiously contaminate ...
---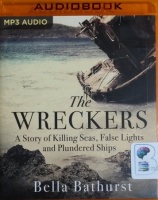 The Wreckers - A Story of Killing Seas, False Lights and Plundered Ships written by Bella Bathurst performed by Rebecca Crankshaw on MP3 CD (Unabridged)£14.99
From the best-selling author of The Lightouse Stevensons, a gripping history of the drama and danger of wrecking since the 18th-century - and the often grisly ingenuity of British wreckers, scavengers of the sea. A fine wreck has always represented sport, pleasure, treasure and, in many cases, the difference...
---
---
---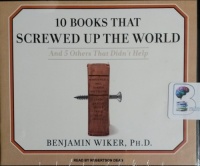 10 Books That Screwed Up The World - And 5 Others That Didn't Help written by Benjamin Wiker PhD performed by Robertson Dean on CD (Unabridged)£19.99
You've heard of the "Great Books"? These are their evil opposites. From Machiavelli's The Prince to Karl Marx's Communist Manifesto to Alfred Kinsey's Sexual Behavior in the Human Male, these "influential" books have led to war, genocide, totalitarian oppression, family breakdown, and disastrous social...
---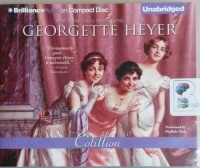 Cotillion written by Georgette Heyer performed by Phyllida Nash on CD (Unabridged)£24.99
The three great-nephews of cantankerous Mr Penicuik know better than to ignore his summons, especially when it concerns the bestowal of his fortune. His freakish plan is that his fortune will be his step-daughter's dowry.