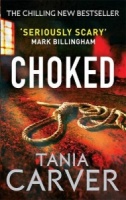 Choked written by Tania Carver performed by Martyn Waites on CD (Abridged)£3.99 - £6.99
'I have something you've lost,' the voice said. 'Your daughter.' He will threaten her. The honeymoon is over for newlywed criminologist Marina Esposito. Her house is in flames. Her cop husband is in a coma. Her baby daughter is missing. And then her phone rings . . .
---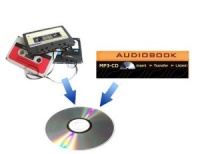 3 Hour Fixed Price Audio Transfer£15.00
This is the fixed price £15 item to be used when ordering conversion of a sub 3 hour Audio Cassette or MP3 CD title.
---
---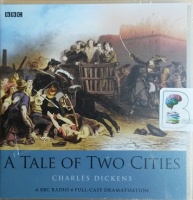 A Tale of Two Cities written by Charles Dickens performed by BBC Full Cast Dramatisation and Robert Lindsay on CD (Abridged)£19.99 - £34.99
Robert Lindsay stars in this BBC Radio 4 full-cast dramatisation of the classic novel by Charles Dickens. From the echo of the first line 'It was the best of times, it was the worst of times' to the final 'It is a far better thing that I do than I have ever done', Dickens' classic novel of the French revolution...
---
---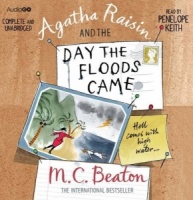 Agatha Raisin and the Day The Floods Came written by M.C. Beaton performed by Penelope Keith on CD (Unabridged)£14.99 - £19.99
A Genius performance by Penelope Keith!
Drowned brides are like buses: nothing for ages, then two come along at the same time . . . ! Abandoned by husband James, Agatha hops on a plane to the South Pacific, hoping to mend her broken heart.
---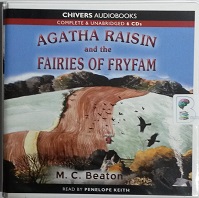 Agatha Raisin and the Fairies of Fryfam written by M.C. Beaton performed by Penelope Keith on CD (Unabridged)£19.99
Feeling jilted and cross, Agatha follows a fortune-teller's advice and rents a cottage in the pretty village of Fryfam, where she hopes good fortune and true love will come chasing after her for a change. Unfortunately, her romantic notions are soon dispelled by the strange goings-on in the village.
---
---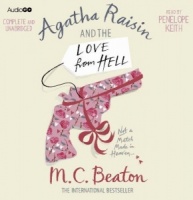 Agatha Raisin and the Love from Hell written by M.C. Beaton performed by Penelope Keith on CD (Unabridged)£14.99 - £24.99
A Genius performance by Penelope Keith!
No happily ever after for her! Recently married to neighbour James Lacey, Agatha quickly finds that love is not all it's cracked up to be - soon the newly-weds are living in separate cottages and accusing each other of infidelity.
---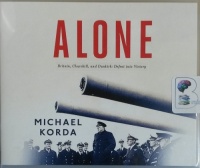 Alone - Britain, Churchill and Dunkirk: Defeat into Victory written by Michael Korda performed by John Lee on CD (Unabridged)£24.99
Combining epic history with rich family stories, Michael Korda chronicles the outbreak of World War II and the great events that led to Dunkirk. An epic of remarkable originality, Alone captures the heroism of World War II as movingly as any book in recent memory. Bringing to vivid life the world leaders...
---
And Another Thing written by Eoin Colfer performed by Simon Jones on CD (Unabridged)£19.99
"And Another Thing ..." will be the sixth novel in the now improbably named "Hitchhiker's Guide to the Galaxy" trilogy.
Eight years after the death of its creator, Douglas Adams, the author's widow, Jane Belson, has given her approval for the project to be continued by the international number one bestselling children's writer, Eoin Colfer
---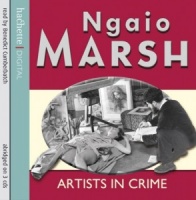 Artists in Crime written by Ngaio Marsh performed by Benedict Cumberbatch on CD (Abridged)£7.99 - £12.99
A Benedict Cumberbatch Genius Performance!
It started as a student exercise, the knife under the drape, the model's pose chalked in place. But before Agatha Troy, artist and instructor, returns to the class, the pose has been re-enacted in earnest....
---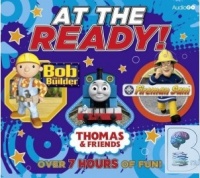 At The Ready! written by Various Childrens Authors performed by Various Famous Actors on CD (Abridged)£39.99
This box set contains over 7 hours of fun from Bob the Builder, Fireman Sam and Tomas the Tank Engine! This would make a brilliant gift that will last considerably longer than the New Year! Consisting of Bob the Builder: Project Build It / Bob the Builder: Off-Road Scrambler and other stories / Fireman Sam: Paper Plane Down and other...
---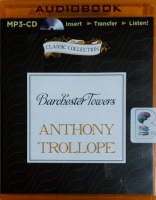 Barchester Towers written by Anthony Trollope performed by Stephen Thorne on MP3 CD (Unabridged)£29.99
Barchester Towers, Trollope's most popular novel, is the second of the six Chronicles of Barsetshire.
New In March 2019 Part 6
(in alphabetical order)
Another Kind of Madness - A Journey Through the Stigma and Hope of Mental Illness written by Stepehen P. Hinshaw performed by Sean Pratt on MP3 CD (Unabridged)£24.99

Families are riddled with untold secrets. But Stephen Hinshaw never imagined that a profound secret was kept under lock and key for eighteen years within his family-that his father's mysterious absences, for months at a time, resulted from serious mental illness and involuntary hospitalizations.

Cell written by Robin Cook performed by George Guidall on CD (Unabridged)£29.99

The New York Times–bestselling author and master of the medical thriller returns with a top-notch fusion of groundbreaking medical science and edge-of-your-seat suspense. George Wilson, M.D., a radiology resident in Los Angeles, is about to enter a profession on the brink of an enormous paradigm shift ...

Code of Conduct written by Brad Thor performed by Armand Schultz on CD (Abridged)£19.99

"Thor tops himself again and again." (BookReporter.com) "Feels like the TV show 24 on the page." (The Associated Press) Includes an extended behind-the-scenes conversation with author Brad Thor and narrator Armand Schultz. Number-one New York Times best-selling author Brad Thor presents his greatest...

Egypt, Greece and Rome written by Charles Freeman performed by Jim Meskimen on MP3 CD (Unabridged)£29.99

Long sources of mystery, imagination, and inspiration, the myths and history of the ancient Mediterranean have given rise to artistic, religious, cultural, and intellectual traditions that span the centuries. In this unique and comprehensive introduction to the region's three major civilizations, Egypt, Greece ...

Feeling Good Together - The Secret to Making Troubled Relationships Work written by David D. Burns MD performed by Alan Sklar on MP3 CD (Unabridged)£29.99

We all have people in our lives that we just can't seem to get along with. Whether it's our spouse, co-worker or neighbour, something about the relationship just rubs us up the wrong way, and though our natural instinct is to blame the other person, that can just make things worse. In Feeling Good Together...

Ghost Light written by Joseph O'Connor performed by Marcella Riordan on CD (Unabridged)£14.99 - £19.99

Dublin 1907, a city of whispered rumours. An actress still in her teens begins an affair with a damaged older man, the leading playwright at the theatre where she works. Rebellious, irreverent, beautiful, flirtatious, Molly Allgood is a girl of the inner city tenements, dreaming of stardom in America. Witty and ...

Listen Up or Lose Out written by Robert Bolton and Dorothy Grover Bolton performed by Patrick Lawlor on MP3 CD (Unabridged)£11.99

Want better results? Talk less and listen more. Listening might seem like the easiest thing in the world to do. But most people retain only a fraction of what they hear, resulting in miscommunications and lost opportunities. When you actively listen, you learn to gather perspectives, bridge differences, and ...

Mind Wide Open - Your Brain and the Neuroscience of Everyday Life written by Steven Johnson performed by Alan Sklar on MP3 CD (Unabridged)£29.99

In this nationally bestselling, compulsively readable account of what makes brain science a vital component of people's quest to know themselves, acclaimed science writer Steven Johnson subjects his own brain to a battery of tests to find out what's really going on inside. He asks: How do we "read" other people?

My Michael written by Amos Oz performed by Lisa Flanagan on CD (Unabridged)£29.99

One of Amos Oz's earliest and most famous novels, My Michael was a sensation upon its initial publication in 1968 and established Oz as a writer of international acclaim. Like all great books, it has an enduring power to surprise and mesmerize. Set in 1950s Jerusalem, My Michael is the story of a...

Naked Prey written by John Sandford performed by Eric Conger on CD (Abridged)£19.99

A Lucas Davenport thriller by internationally bestselling novelist John Sandford Two bodies are found hanging from a tree in the woods of Northern Minnesota. 'Lynching' is the word everybody is trying not to say. But when the bodies are those of a black man and white woman, it's hard to see how it ...

Reader, Come Home - The Reading Brain in a Digital World written by Maryanne Wolf performed by Kirsten Potter on MP3 CD (Unabridged)£19.99

From the author of Proust and the Squid, a lively, ambitious, and deeply informative epistolary book that considers the future of the reading brain and our capacity for critical thinking, empathy, and reflection as we become increasingly dependent on digital technologies. A decade ago, Maryanne Wolf's...

Rizzoli & Isles - Books 10 and 11 - Last to Die and Die Again written by Tess Gerritsen performed by Tanya Eby on MP3 CD (Unabridged)£14.99

LAST TO DIE For the second time in his short life, Teddy Clock has survived a massacre. Two years ago, he barely escaped when his entire family was slaughtered. Now, at fourteen, in a hideous echo of the past, Teddy is the lone survivor of his foster family's mass murder. DIE AGAIN When Boston ...

Room written by Emma Donoghue performed by Michael Friedman, Ellen Archer, Suzanne Toren and Robert Petkoff on CD (Unabridged)£8.99 - £19.99

It's Jack's birthday, and he's excited about turning five. Jack lives with his Ma in Room, which has a locked door and a skylight, and measures 11 feet by 11 feet. He loves watching TV, and the cartoon characters he calls friends, but he knows that nothing he sees on screen is truly real ...

The Host written by Stephenie Meyer performed by Kate Reading on CD (Unabridged)£9.99

From the #1 bestselling author of the Twilight saga and The Chemist, a gripping story of love and betrayal at the end of the world. Melanie Stryder refuses to fade away. The earth has been invaded by a species that take over the minds of their human hosts while leaving their bodies intact, and most of humanity...

The Lion written by Nelson DeMille performed by Scott Brick on CD (Abridged)£14.99

In this eagerly awaited follow-up to The Lion's Game, John Corey, former NYPD Homicide detective and special agent for the Anti-Terrorist Task Force, is back. And, unfortunately for Corey, so is Asad Khalil, the notorious Libyan terrorist otherwise known as "The Lion." Last we heard from him, Khali had claimed to...

The Old Curiosity Shop written by Charles Dickens performed by Anton Lesser on CD (Abridged)£24.99

The Old Curiosity Shop follows the story of Little Nell who lives with her grandfather in his magical shop of curiosities in London. Her grandfather's attempts to secure an inheritance for Nell lead them into financial trouble with the evil dwarf Quilp. Nell manages to flee and lead her grandfather to safety...

The Telling Room - A Tale of Love, Betrayal, Revenge and the World's Greatest Piece of Cheese written by Michael Paterniti performed by L.J. Ganser on CD (Unabridged)£14.99

In the picturesque village of Guzmán, Spain, in a cave dug into a hillside on the edge of town, an ancient door leads to a cramped limestone chamber known as "the telling room". Containing nothing but a wooden table and two benches, this is where villagers have gathered for centuries to...

Warming the Stone Child - Myths and Stories about Abandonment and the Unmothered Child written by Clarissa Pinkola Estes PhD performed by Clarissa Pinkola Estes PhD on CD (Unabridged)£19.99

Healing for the - Unmothered Child - The pain of abandonment, both real and metaphorical, can cast a shadow over our entire adult experience. Warming the Stone Child investigates the abandoned child archetype in world myths and cultures to find clues about the process of healing the unmothered child...
---
---
---
---
---
---
---
---
---
---
Sea Fever written by Ann Cleeves performed by Sean Barrett on CD (Unabridged)£59.99
On a bird-watching trip aboard the Jessie Ellen, George Palmer-Jones and the other avid crew members achieve every bird-watcher's dream when they sight a sea bird which has never before been recorded. In the subsequent excitement, however, no one notices the sudden absence of the most fanatical birder of...
---
---