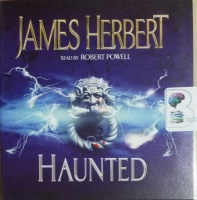 Haunted written by James Herbert performed by Robert Powell on CD (Abridged)£4.99
A ghostly twist. Three nights of terror at the house called Edbrook. Three nights in which David Ash, there to investigate a haunting, will be victim of horrifying games. Three nights in which he will face the blood-chilling enigma of his own past.
---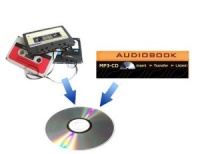 Large Fixed Price Audio Transfer Service£35.00
This is the fixed price £35.00 item to be used when ordering conversion of a 6-9 hour Audio Cassette or MP3 CD title.
---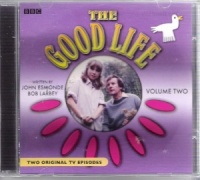 The Good Life written by John Esmonde and Bob Larbey performed by Richard Briers and Felicity Kendal on CD (Abridged)£3.99
Two episodes of the wonderful TV show!
---
---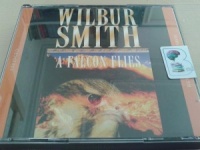 A Falcon Flies written by Wilbur Smith performed by Martin Jarvis on CD (Abridged)£4.99 - £8.99
A Falcon Flies is the first bestselling novel in Wilbur Smith's epic tale of Africa, The Ballantyne Novels. In search of a father they barely remember, Zouga and Dr Robyn Ballantyne board Mungo St John's magnificent clipper to speed them to Africa.
---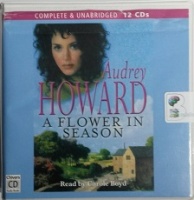 A Flower in Season written by Audrey Howard performed by Carole Boyd on CD (Unabridged)£14.99 - £24.99
Briony Marsden has led a hard life, forced to do the work of a grown man while enduring her drunkard father's taunts and blows. But when he goes too far one day, her fate becomes even worse as she makes her way alone in a heartless world.
---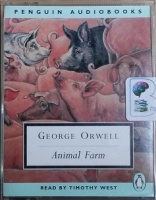 Animal Farm written by George Orwell performed by Timothy West on Cassette (Unabridged)£9.99
All animals are equal - but some are more equal than others' When the downtrodden animals of Manor Farm overthrow their master Mr Jones and take over the farm themselves, they imagine it is the beginning of a life of freedom and equality.
---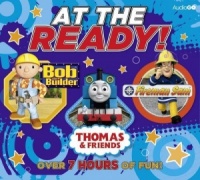 At The Ready! written by Various Childrens Authors performed by Various Famous Actors on CD (Abridged)£39.99
This box set contains over 7 hours of fun from Bob the Builder, Fireman Sam and Tomas the Tank Engine! This would make a brilliant gift that will last considerably longer than the New Year!
---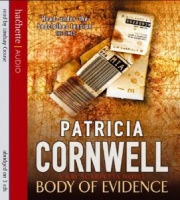 Body of Evidence written by Patricia Cornwell performed by Lindsay Crouse on CD (Abridged)£9.99
A reclusive writer is dead. And her final manuscript has disappeared ...Someone is stalking Beryl Madison.
---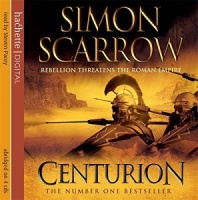 Centurion - Rebellion Threatens the Roman Empire written by Simon Scarrow performed by Steven Pacey on CD (Abridged)£17.99 - £18.99
In the first century AD the Roman Empire faces a new threat from its long-standing enemy Parthia. Parthia is vying with Rome for control of Palmyra an officially neutral kingdom.
---
---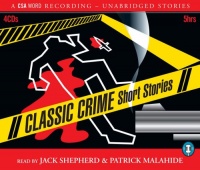 Classic Crime Short Stories written by Various Famous Crime Writers performed by Jack Shepherd and Patrick Malahide on CD (Unabridged)£4.99 - £9.99
Discover a world of heroes and villains, suspense and intrigue. This riveting and comprehensive collection brings together some of the best crime writing of all time.
---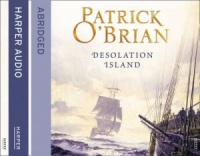 Desolation Island written by Patrick O'Brian performed by Robert Hardy on CD (Abridged)£8.99
A Genius Performance by Robert Hardy!
Commissioned to rescue Governor Bligh of Bounty fame, Captain Jack Aubrey and his friend and surgeon, Stephen Maturin, sail the Leopard to Australia with a hold full of convicts. Among them is a beautiful and dangerous spy — and a treacherous disease which decimates the crew.
---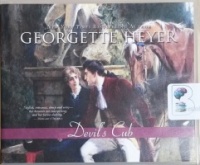 Devil's Cub written by Georgette Heyer performed by Michael Drew on CD (Unabridged)£24.99
The excesses of the young Marquis of Vidal are even wilder than his father's before him. Not for nothing is the reckless duellist and gamester called "the Devil's Cub". But when he is forced to leave the country, Mary Challoner discovers his fiendish plan to abduct her sister. Any only by daring to impersonate...
New In March 2019 Part 6
(in alphabetical order)
Another Kind of Madness - A Journey Through the Stigma and Hope of Mental Illness written by Stepehen P. Hinshaw performed by Sean Pratt on MP3 CD (Unabridged)£24.99

Families are riddled with untold secrets. But Stephen Hinshaw never imagined that a profound secret was kept under lock and key for eighteen years within his family-that his father's mysterious absences, for months at a time, resulted from serious mental illness and involuntary hospitalizations.

Bookshots Cross Kill written by James Patterson performed by Ruben Santiago Hudson on CD (Unabridged)£4.99

ALEX CROSS, I'm coming for you – even from the grave if I have to. Along Came a Spider killer Gary Soneji has been dead for over ten years. Alex Cross watched him die. But today, Cross saw him gun down his partner. Is Soneji alive? A ghost? Or something even more sinister?

Cell written by Robin Cook performed by George Guidall on CD (Unabridged)£29.99

The New York Times–bestselling author and master of the medical thriller returns with a top-notch fusion of groundbreaking medical science and edge-of-your-seat suspense. George Wilson, M.D., a radiology resident in Los Angeles, is about to enter a profession on the brink of an enormous paradigm shift ...

Code of Conduct written by Brad Thor performed by Armand Schultz on CD (Abridged)£19.99

"Thor tops himself again and again." (BookReporter.com) "Feels like the TV show 24 on the page." (The Associated Press) Includes an extended behind-the-scenes conversation with author Brad Thor and narrator Armand Schultz. Number-one New York Times best-selling author Brad Thor presents his greatest...

Egypt, Greece and Rome written by Charles Freeman performed by Jim Meskimen on MP3 CD (Unabridged)£29.99

Long sources of mystery, imagination, and inspiration, the myths and history of the ancient Mediterranean have given rise to artistic, religious, cultural, and intellectual traditions that span the centuries. In this unique and comprehensive introduction to the region's three major civilizations, Egypt, Greece ...

Emma written by Jane Austen performed by Jenny Agutter on CD (Unabridged)£24.99

Emma Woodhouse is one of Austen's most captivating and vivid characters. Beautiful, spoiled, vain, and irrepressibly witty, Emma organizes the lives of the inhabitants of her sleepy little village, but her attempts at matchmaking lead to misunderstandings and potential heartbreak. Only her friend and ...

Feeling Good Together - The Secret to Making Troubled Relationships Work written by David D. Burns MD performed by Alan Sklar on MP3 CD (Unabridged)£29.99

We all have people in our lives that we just can't seem to get along with. Whether it's our spouse, co-worker or neighbour, something about the relationship just rubs us up the wrong way, and though our natural instinct is to blame the other person, that can just make things worse. In Feeling Good Together...

Ghost Light written by Joseph O'Connor performed by Marcella Riordan on CD (Unabridged)£14.99 - £19.99

Dublin 1907, a city of whispered rumours. An actress still in her teens begins an affair with a damaged older man, the leading playwright at the theatre where she works. Rebellious, irreverent, beautiful, flirtatious, Molly Allgood is a girl of the inner city tenements, dreaming of stardom in America. Witty and ...

Listen Up or Lose Out written by Robert Bolton and Dorothy Grover Bolton performed by Patrick Lawlor on MP3 CD (Unabridged)£11.99

Want better results? Talk less and listen more. Listening might seem like the easiest thing in the world to do. But most people retain only a fraction of what they hear, resulting in miscommunications and lost opportunities. When you actively listen, you learn to gather perspectives, bridge differences, and ...

Mind Wide Open - Your Brain and the Neuroscience of Everyday Life written by Steven Johnson performed by Alan Sklar on MP3 CD (Unabridged)£29.99

In this nationally bestselling, compulsively readable account of what makes brain science a vital component of people's quest to know themselves, acclaimed science writer Steven Johnson subjects his own brain to a battery of tests to find out what's really going on inside. He asks: How do we "read" other people?

My Michael written by Amos Oz performed by Lisa Flanagan on CD (Unabridged)£29.99

One of Amos Oz's earliest and most famous novels, My Michael was a sensation upon its initial publication in 1968 and established Oz as a writer of international acclaim. Like all great books, it has an enduring power to surprise and mesmerize. Set in 1950s Jerusalem, My Michael is the story of a...

Naked Prey written by John Sandford performed by Eric Conger on CD (Abridged)£19.99

A Lucas Davenport thriller by internationally bestselling novelist John Sandford Two bodies are found hanging from a tree in the woods of Northern Minnesota. 'Lynching' is the word everybody is trying not to say. But when the bodies are those of a black man and white woman, it's hard to see how it ...

Reader, Come Home - The Reading Brain in a Digital World written by Maryanne Wolf performed by Kirsten Potter on MP3 CD (Unabridged)£19.99

From the author of Proust and the Squid, a lively, ambitious, and deeply informative epistolary book that considers the future of the reading brain and our capacity for critical thinking, empathy, and reflection as we become increasingly dependent on digital technologies. A decade ago, Maryanne Wolf's...

Rizzoli & Isles - Books 10 and 11 - Last to Die and Die Again written by Tess Gerritsen performed by Tanya Eby on MP3 CD (Unabridged)£14.99

LAST TO DIE For the second time in his short life, Teddy Clock has survived a massacre. Two years ago, he barely escaped when his entire family was slaughtered. Now, at fourteen, in a hideous echo of the past, Teddy is the lone survivor of his foster family's mass murder. DIE AGAIN When Boston ...

Room written by Emma Donoghue performed by Michael Friedman, Ellen Archer, Suzanne Toren and Robert Petkoff on CD (Unabridged)£8.99 - £19.99

It's Jack's birthday, and he's excited about turning five. Jack lives with his Ma in Room, which has a locked door and a skylight, and measures 11 feet by 11 feet. He loves watching TV, and the cartoon characters he calls friends, but he knows that nothing he sees on screen is truly real ...

The Host written by Stephenie Meyer performed by Kate Reading on CD (Unabridged)£9.99

From the #1 bestselling author of the Twilight saga and The Chemist, a gripping story of love and betrayal at the end of the world. Melanie Stryder refuses to fade away. The earth has been invaded by a species that take over the minds of their human hosts while leaving their bodies intact, and most of humanity...

The Lion written by Nelson DeMille performed by Scott Brick on CD (Abridged)£14.99

In this eagerly awaited follow-up to The Lion's Game, John Corey, former NYPD Homicide detective and special agent for the Anti-Terrorist Task Force, is back. And, unfortunately for Corey, so is Asad Khalil, the notorious Libyan terrorist otherwise known as "The Lion." Last we heard from him, Khali had claimed to...

The Old Curiosity Shop written by Charles Dickens performed by Anton Lesser on CD (Abridged)£24.99

The Old Curiosity Shop follows the story of Little Nell who lives with her grandfather in his magical shop of curiosities in London. Her grandfather's attempts to secure an inheritance for Nell lead them into financial trouble with the evil dwarf Quilp. Nell manages to flee and lead her grandfather to safety...

The Poet written by Michael Connelly performed by Buck Schirner on CD (Abridged)£4.99

The apparent suicide of his policeman brother sets Denver crime reporter Jack McEvoy on edge. Surprise at the circumstances of his brother's death prompts Jack to look into a whole series of police suicides and puts him on the trail of a cop-killer whose victims are selected all too carefully.

The Sunborn written by Gregory Benford performed by Gabrielle De Cuir, Richard Gilliland, Susan Hanfield and Stefan Rudnicki on CD (Unabridged)£19.99 - £24.99

The award-winning author of Timescape and Eater returns with a gripping new novel set in the same dynamic future as his wildly popular The Martian Race. Their historic mission to Mars made Julia and Victor the most famous astronauts of all time. Now, decades later, they are ordered by the Consortium to Pluto..

The Telling Room - A Tale of Love, Betrayal, Revenge and the World's Greatest Piece of Cheese written by Michael Paterniti performed by L.J. Ganser on CD (Unabridged)£14.99

In the picturesque village of Guzmán, Spain, in a cave dug into a hillside on the edge of town, an ancient door leads to a cramped limestone chamber known as "the telling room". Containing nothing but a wooden table and two benches, this is where villagers have gathered for centuries to...

The Trial - Women's Murder Club written by James Patterson with Maxine Paetro performed by January LaVoy on CD (Unabridged)£4.99

"I'm not on trial. San Francisco is." An accused murderer called Kingfisher is about to go on trial for his life. Or is he? By unleashing unexpected violence on the lawyers, jurors, and police involved in the case, he has paralyzed the city. Detective Lindsay Boxer and the Women's Murder Club are caught...

Two Little Girls in Blue written by Mary Higgins Clark performed by Jan Maxwell on CD (Abridged)£4.99

Margaret and Steve Frawley celebrate the third birthday of their twin girls, Kelly and Kathy, with an afternoon party in their new home. That evening, Steve and Margaret attend a black-tie dinner in New York. On returning home, the police are in the house, the babysitter has been found unconscious, the children

Warming the Stone Child - Myths and Stories about Abandonment and the Unmothered Child written by Clarissa Pinkola Estes PhD performed by Clarissa Pinkola Estes PhD on CD (Unabridged)£19.99

Healing for the - Unmothered Child - The pain of abandonment, both real and metaphorical, can cast a shadow over our entire adult experience. Warming the Stone Child investigates the abandoned child archetype in world myths and cultures to find clues about the process of healing the unmothered child...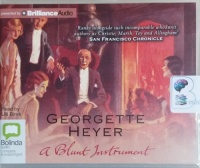 A Blunt Instrument written by Georgette Heyer performed by Ulli Birve on CD (Unabridged)£24.99
When Ernest Fletcher is found bludgeoned to death in his study, everyone is shocked and mystified: Ernest was well liked and respected, so who would have a motive for killing him? Enter Superintendent Hannasyde who, with consummate skill, begins to uncover the complexities of Fletcher's life. It seems the ...
---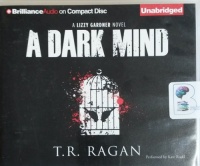 A Dark Mind written by T.R. Ragan performed by Kate Rudd on CD (Unabridged)£12.99
They call him the Lovebird Killer, a merciless fiend unleashing a flood of unspeakable cruelty upon Sacramento's most loving couples, young and old. This real-life monster's reign of terror has left the city's residents paralyzed with fear. All but Lizzy Gardner. Because hiding from monsters isn't Lizzy's style, not...
---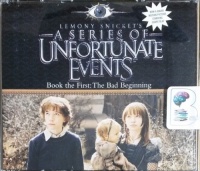 A Series of Unfortunate Events - Book The First: The Bad Beginning written by Lemony Snicket performed by Tim Curry on CD (Unabridged)£6.99
Like a car alarm, bagpipe music, or a doorbell ringing in the middle of the night, hearing this all-new audio edition of The Bad Beginning will only upset you. This unique multi-voice recording brings the first book in Lemony Snicket's alarming A Series of Unfortunate Events to such terrible life that no one should...
---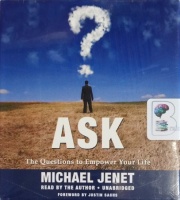 Ask - The Questions to Empower Your Life written by Michael Jenet performed by Michael Jenet on CD (Unabridged)£9.99
WHY? Why do some people live happier, successful, and more fulfilling lives while others are miserable, struggling and empty? ASK gives you the answer. As Jenet says, "Life is meant to be lived, not endured". In an easy-to-read, humorous, conversational style, peppered with logical explanations, simple steps ...
---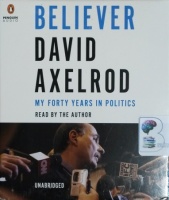 Believer - My Forty Years in Politics written by David Axelrod performed by David Axelrod on CD (Unabridged)£14.99
The great strategist who masterminded Obama's historic election campaigns opens up about his years as a young journalist, political consultant, and ultimately senior adviser to the president The man behind some of the greatest political changes of the last decade, David Axelrod has devoted a lifetime to...
---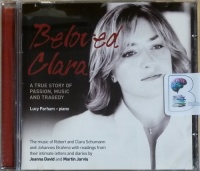 Beloved Clara written by Robert and Clara Schumann and Joahnnes Brahms performed by Joanna David, Martin Jarvis and Lucy Parham (Piano) on CD (Abridged)£9.99
Through their music and readings from their intimate letters and diaries, this album recounts the highly-charged story of the relationships between Robert and Clara Schumann and Johannes Brahms, between whom one of the most famed love triangles existed. The readings are by Martin Jarvis & Joanna David...
---
---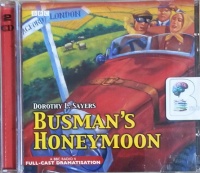 Busman's Honeymoon - BBC Dramatisation written by Dorothy L. Sayers performed by Ian Carmichael, Sarah Badel, Peter Jones and Rosemary Leach on CD (Abridged)£7.99
Society's eligible women are in mourning. Lord Peter Wimsey has married at last, having finally succeeded in his ardent pursuit of the lovely mystery novelist Harriet Vane. The two depart for a tranquil honeymoon in a country farmhouse but find, instead of a well-prepared love nest, the place left in a shambles by...
---
---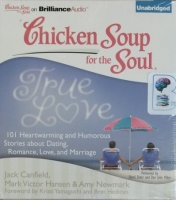 Chicken Soup for the Soul - True Love 101 Heartwarming and Humorous Stories about Dating, Romance, Love and Marriage written by Jack Canfield, Mark Victor Hansen and Amy Newmark performed by Sherri Slater and Dan John Miller on CD (Unabridged)£6.99
Everyone loves a good love story. And we all love stories about how the love started and blossomed. This fun new book about dating, romance, love, and marriage, will make you laugh and make you cry, and is guaranteed to inspire you to renew that search for your soul mate or open your heart a little more ...
---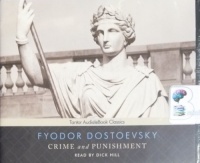 Crime and Punishment written by Fyodor Dostoevsky performed by Dick Hill on CD (Unabridged)£39.99
A desperate young man plans the perfect crime-the murder of a despicable pawnbroker, an old woman no one loves and no one will mourn. Is it not just, he reasons, for a man of genius to commit such a crime-to transgress moral law-if it will ultimately benefit humanity? So begins one of the greatest novels ever...
---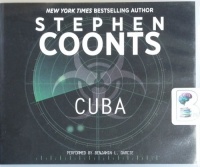 Cuba written by Stephen Coonts performed by Benjamin L. Darcie on CD (Unabridged)£19.99
The hero of six New York Times bestsellers by Stephen Coonts, author of Flight of the Intruder and Fortunes of War, returns as the United States and Cuba engage in a terrifying game of brinksmanship, a gamble that could break the last military taboo and destroy both countries. In Cuba, an ailing Fidel Castro ...
---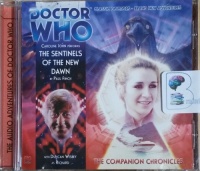 Dr Who - The Sentinels of the New Dawn written by Paul French performed by Caroline John and Duncan Wisbey on CD (Unabridged)£4.99
Some time after leaving UNIT, Liz Shaw calls the Doctor to Cambridge University, where scientists are experimenting with time dilation. A device hurls them to the year 2014, and a meeting with Richard Beauregard, heir to the Beauregard estate.