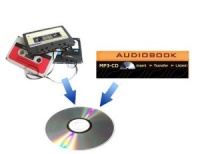 3 Hour Fixed Price Audio Transfer£15.00
This is the fixed price £15 item to be used when ordering conversion of a sub 3 hour Audio Cassette or MP3 CD title.
---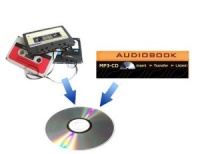 Large Fixed Price Audio Transfer Service£35.00
This is the fixed price £35.00 item to be used when ordering conversion of a 6-9 hour Audio Cassette or MP3 CD title.
---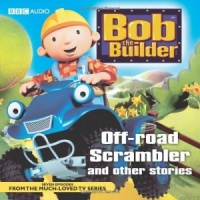 Bob the Builder - Off-Road Scrambler written by Bob the Builder Team performed by Bob the Builder Team on CD (Unabridged)£2.99
This title includes seven episodes from the hugely popular series featuring Bob the Builder, Roley, Lofty, Dizzy, Scoop, Muck and Spud - as seen on BBC TV.
---
---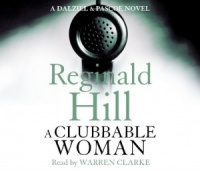 A Clubbable Woman written by Reginald Hill performed by Warren Clarke on CD (Abridged)£9.99 - £11.99
Reginald Hill's first Dalziel and Pascoe novel.
When Connon got back from the Rugby Club, his wife was even more uncommunicative than usual. Five hours later, when she still hadn't moved, Connon noticed that the front of her head had been caved in.
---
---
---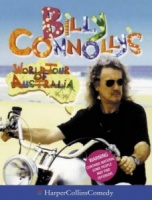 Billy Connolly's World Tour of Australia written by Billy Connolly performed by Billy Connolly on CD (Abridged)£7.99
Travelling by plane, motorbike, boat and foot, Billy Connolly tours the country performing his stage show and delivers and individual commentary on all things Australian.
---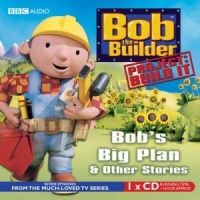 Bob the Builder - Bob's Big Plan written by Bob the Builder Team performed by Bob the Builder Team on CD (Unabridged)£11.99
You'll love these great new stories about "Bob the Builder" and his friends! In "Bob's Big Plan", a special extended episode, Bob hears that Sunflower Valley, where he and his brother Tom used to camp, is being developed.
---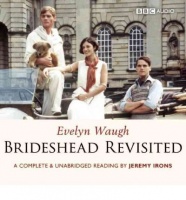 Brideshead Revisited written by Evelyn Waugh performed by Jeremy Irons on CD (Unabridged)£39.99 - £49.99
Brideshead Revisited is Evelyn Waugh's stunning novel of duty and desire set amongst the decadent, faded glory of the English aristocracy in the run-up to the Second World War.
Performed brilliantly by Jeremy Irons
---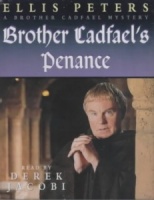 Brother Cadfael's Penance written by Ellis Peters performed by Derek Jacobi on Cassette (Abridged)£4.99
A Genius Performance by Derek Jacobi!
'And in this year of our Lord, 1145, now drawing to its close, chaotic events had seemed to be offering promise, however faint as yet, that even the two cousins battling wearily for the throne must despair of force and look around for another way of settling disputes.'
---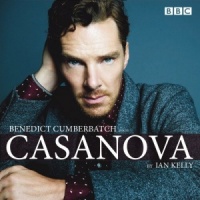 Casanova written by Ian Kelly performed by Benedict Cumberbatch on CD (Abridged)£9.99
Benedict Cumberbatch reads Ian Kelly's biography of one of the most beguiling and controversial individuals of any age.
---
---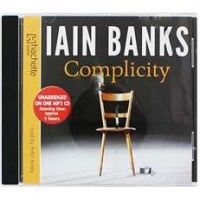 Complicity written by Iain Banks performed by Peter Kenny on MP3 CD (Unabridged)£4.99
An exploration of the morality of greed, corruption and violence. When several prominent people die mysteriously, the police beat a path to the door of an Edinburgh journalist known for his drug abuse and total commitment to computer games.
---
---
End in Tears written by Ruth Rendell performed by Nigel Anthony on CD (Unabridged)£29.99
A Genius Performance by Nigel Anthony!
Inspector Wexford investigates a series of murders - someone dies under a falling chunk of concrete and Amber Marshalson is beaten to death. After a short while it appears that the murders are connected. When another body is found it appears that a serial killer might be at work. Wexford will find this one of his toughest cases ever.
---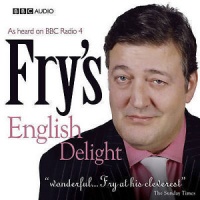 Fry's English Delight written by Stephen Fry performed by Stephen Fry on CD (Abridged)£3.99
A Genius Performance by Stephen Fry!
"Current Puns": Why does our language groan with the weight of puns? What exactly is a pun? And who, or what, is the Thief of Bad Gags? "Metaphor".
---
---
---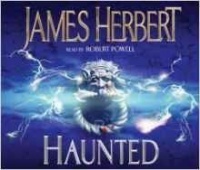 Haunted written by James Herbert performed by Robert Powell on CD (Abridged)£4.99
A ghostly twist. Three nights of terror at the house called Edbrook. Three nights in which David Ash, there to investigate a haunting, will be victim of horrifying games. Three nights in which he will face the blood-chilling enigma of his own past.
New In March 2019 Part 4
(in alphabetical order)
1984 written by George Orwell performed by Andrew Wincott on CD (Unabridged)£19.99

BIG BROTHER IS WATCHING YOU . . . 1984 is the year in which it happens. The world is divided into three superstates. In Oceania, the Party's power is absolute. Every action, word, gesture and thought is monitored under the watchful eye of Big Brother and the Thought Police. In the Ministry of Truth...

A Cruelty Special to Our Species written by Emily Jungmin Yoon performed by Emily Jungmin Yoon on CD (Unabridged)£14.99

A piercing debut collection of poems exploring gender, race, and violence from a sensational new talent. In her arresting collection, urgently relevant for our times, poet Emily Jungmin Yoon confronts the histories of sexual violence against women, focusing in particular on Korean so-called "comfort women,"

A Journey of Discovery in Ireland written by Pete McCarthy performed by Pete McCarthy on Cassette (Abridged)£4.99

McCARTHY'S BAR is the result of a lifelong love affair with Ireland. Written and read by the presenter of Channel 4's Travelog, it is both an entertaining journey and a personal investigation into a past, and a country populated by hundreds of McCarthys, where Christian Brothers rub shoulders with Van Morrison...

Accessing the Media - How to Get Good Press written by Jill Osborn performed by Teri Schnaubelt on CD (Unabridged)£14.99

Accessing the Media takes the listener behind the scenes to understand how best to work with press to get publicity. Perfect for politicians, business leaders, lobbyists, and media junkies, this reference provides an insider's look at how the modern newsroom works, detailing the different roles of reporters...

Angels by My Side - Stories and Glimpses of These Heavenly Helpers written by Betty Malz performed by Melanie Ewbank on CD (Unabridged)£9.99

God knows your needs - and He has His angels ready to help you! Have you ever had a close call? Do you sometimes sense that you are not alone? Do you wonder if you have ever met an angel "unaware"? When Betty Malz was a young mom, she suffered a ruptured appendix and, after many fatal ...

Ben-Hur written by Lew Wallace performed by Radio Theatre Team on CD (Unabridged)£9.99

An unforgettable account of betrayal, revenge, redemption, Focus on the Family Radio Theatre's production of Ben-Hur tells the tale of a nobleman who fell from Roman favor and was sentenced to live as a slave all at the hands of his childhood friend, Messala. Once nearly brothers, any hope of reconciliation...

Bone Music written by Christopher Rice performed by Lauren Ezzo on CD (Unabridged)£19.99

There's more than one way to stoke the flames of revenge... Charlotte Rowe spent the first seven years of her life in the hands of the only parents she knew - a pair of serial killers who murdered her mother and tried to shape Charlotte in their own twisted image. If only the nightmare had ended when she...

Captain Alatriste written by Arturo Perez-Reverte performed by Scott Brick on CD (Unabridged)£24.99

In Madrid in the 1620s, a man must live by his wits, and often by his sword. For this is a time when court intrigue is high, when the decadent young king has dragged the country into a series of disastrous wars, and citizens live in fear of the infamous Spanish Inquisition. In this political hotbed of hired assassins...

Cracking The Aging Code - The New Science of Growing Old and What It Means for Staying Young written by Josh Mitteldorf and Dorion Sagan performed by Stephen McLaughlin on CD (Unabridged)£39.99

A revolutionary examination of why we age, what it means for our health, and how we just might be able to fight it. In Cracking the Aging Code, theoretical biologist Josh Mitteldorf and award-winning writer and ecological philosopher Dorion Sagan reveal that evolution and aging are even more complex...

Dominion - The History of England from The Battle of Waterloo to Victoria's Diamond Jubilee written by Peter Ackroyd performed by Derek Perkins on CD (Unabridged)£29.99

Dominion, the fifth volume in Peter Ackroyd's masterful History of England, begins in 1815 as national glory following the Battle of Waterloo gives way to a post-war depression and ends with the death of Queen Victoria in January 1901. Spanning the end of the Regency, Ackroyd takes listeners from the ..

Driving Mr. Albert - A Trip Across America with Einstein's Brain written by Michael Paterniti performed by Casey Jones on CD (Unabridged)£19.99

This extraordinary travel book tells the true story of how in 1997 writer Michael Paterniti agreed to take a road trip from New Jersey to California, reuniting the preserved brain of the great scientist Albert Einstein (1879-1955) with his granddaughter Evelyn. Paterniti's improbable travelling companion is...

Empress - The Astonishing Reign of Nur Jahan written by Ruby Lal performed by Suzanne Toren on CD (Unabridged)£24.99

In 1611, thirty-four-year-old Nur Jahan, daughter of a Persian noble and widow of a subversive official, became the twentieth and favorite wife of the Emperor Jahangir, who ruled the vast Mughal Empire. An astute politician as well as a devoted partner, she issued imperial orders; coins of the realm bore her name.

Fierce Conversations - Achieving Success at Work and In Life, One Conversation at a Time written by Susan Scott performed by Susan Scott on CD (Unabridged)£19.99

Fierce Conversations is a way of conducting business. An attitude. A way of life. Communications expert Susan Scott maintains that a single conversation can change the trajectory of a career, marriage or life. Whether these are conversations with yourself, partner, colleagues, customers, family or friends...

Fire Shut Up in My Bones written by Charles M. Blow performed by Charles M. Blow on CD (Unabridged)£19.99

A gorgeous, moving memoir of how one of America's most innovative and respected journalists found his voice by coming to terms with a painful past New York Times columnist Charles M. Blow mines the compelling poetry of the out-of-time African-American Louisiana town where he grew up a place...

Fire Shut Up in My Bones written by Charles M. Blow performed by Charles M. Blow on MP3 CD (Unabridged)£19.99

A gorgeous, moving memoir of how one of America's most innovative and respected journalists found his voice by coming to terms with a painful past New York Times columnist Charles M. Blow mines the compelling poetry of the out-of-time African-American Louisiana town where he grew up a place...

Formerly Known As Food - How the Industrial Food System Is Changing Our Minds, Bodies and Culture written by Kristin Lawless performed by Jennywren Walker on CD (Unabridged)£29.99

One of Bustle's "17 Best Nonfiction Books Coming Out In June 2018" - One of The Revelator's "16 New Environmental Books for June" - One of Equinox's "5 Books High Performers Should Read in June" - One of Foodtank's "18 Books Making a Splash This Summer" - One of CivilEats' "22 Noteworthy Food ...

Glimpse written by Jonathan Maberry performed by Emma Galvin on CD (Unabridged)£29.99

Best-selling author Jonathan Maberry's Glimpse is a chilling audiobook thriller that explores what happens when reality and nightmares converge, and how far one will go to protect the innocent when their own brain is a threat. Rain Thomas is a mess. Seven years an addict and three difficult years clean.

Green Hills of Africa written by Ernest Hemingway performed by Josh Lucas on CD (Unabridged)£24.99

His second major venture into non fiction (after Death in the Afternoon, 1932), Green Hills of Africais Ernest Hemingway's lyrical journal of a month on safari in the great game country of East Africa, where he and his wife Pauline journeyed in December of 1933. Hemingway's well-known interest in and fascination...

In The Valley of the Shadow - On The Foundations of Religious Belief written by James L. Kugel performed by George K. Wilson on CD (Unabridged)£39.99

When James L. Kugel, one of the world's leading biblical scholars, was diagnosed with an aggressive, likely fatal form of cancer, he said, "I was, of course, disturbed and worried. But the main change in my state of mind was that the background music suddenly stopped. Now I was just down to myself...

Just Say the Word written by Carla Salvo performed by Carla Salvo on CD (Unabridged)£29.99

When her boyfriend is naively sucked into the Mob, young Rita Napapolus spends years trying to reconcile her days as a school teacher against her nights as a mob mistress. Eventually, the distraught young woman flees the familiarity of the east coast with her daughter to begin a new life in Seattle.

Life in Motion - An Unlikely Ballerina written by Misty Copeland performed by Lisa Renee Pitts on CD (Unabridged)£29.99

"Picture a ballerina in a tutu and toe shoes. What does she look like?"As the only African-American soloist dancing with the prestigious American Ballet Theatre, Misty Copeland has made history. But when she first placed her hands on the barre at an after-school community center, no one expected...

Mama Black Widow written by Iceberg Slim performed by Bobby Spears Jr. on CD (Unabridged)£24.99

Mama Black Widow tells the story of Otis Tilson, a comely and tragic homosexual queen adrift with his brothers and sisters in the dark, labyrinthine world of pimping, tricking, violence, and petty crime. Written in the jagged, vivid, and always authentic language of the homosexual underworld and the black ghetto..

Marion Zimmer Bradley's Sword of Avalon written by Diana L. Paxson performed by Lorna Raver on CD (Unabridged)£29.99

Epic in its sweep and peopled by the remarkable women who have always inhabited Avalon, Marion Zimmer Bradley's Sword of Avalon expands the legendary saga that has enchanted millions of readers over the years and is sure to please Bradley's loyal readership and anyone who loves wonderfully...

Me, Myself and Us - The Science of Personality and the Art of Well-being written by Brian R. Little performed by Patrick Lawlor on CD (Unabridged)£19.99

In the past few decades, personality psychology has made considerable progress in raising new questions about human nature—and providing some provocative answers. New scientific research has transformed old ideas about personality based on the theories of Freud, Jung, and the humanistic...

Mrs Pringle written by Miss Read performed by Gwen Watford on Cassette (Unabridged)£19.99

Mrs Pringle, the lugubrious school cleaner, has always been a favourite character in the Fairacre series. Here we trace Maud Pringle's life from childhood visits to the village from her Caxley home, through her working days before her marriage to Fred Pringle, and on to her long association with Fariacre School, and we meet again many old friends as they cross Mrs

New - Understanding Our Need for Novelty and Change written by Winifred Gallagher performed by Laural Merlington on CD (Unabridged)£34.99

Offers insight into the psychological drive to pursue new things, sharing advice for aficionados of new experiences on how to embrace today's dynamic and creative culture while living sensibly and satisfyingly.

Pride and Prejudice written by Jane Austen performed by Emilia Fox on CD (Unabridged)£24.99 - £39.99

Jane Austen's most popular novel, originally published in 1813, some 17 years after it was first written, presents the Bennet family of Longbourn. Against the background of gossipy Mrs Bennet and the detached Mr Bennet, the quest is on for husbands for the five daughters.

Rock Breaks Scissors written by William Poundstone performed by Joel Richards on CD (Unabridged)£14.99

A practical guide to outguessing everything from multiple-choice tests to the office football pool to the stock market. People are predictable even when they try not to be. William Poundstone demonstrates how to turn this fact to personal advantage in scores of everyday situations, from playing the lottery...

Running with the Mind of Meditation - Lessons for Training Body and Mind written by Sakyong Mipham performed by Neil Hellegers on CD (Unabridged)£19.99

As a Tibetan lama and leader of Shambhala (an international community of 165 meditation centers), Sakyong Mipham has found physical activity to be essential for spiritual well-being. He's been trained in horsemanship and martial arts but has a special love for running. Here he incorporates his...

The Danish Girl written by David Ebershoff performed by Jeff Woodman on CD (Unabridged)£24.99

Inspired by the true story of Danish painter Einar Wegener and his California-born wife, this tender portrait of a marriage asks: what do you do when someone you love wants to change? It starts with a question, a simple favor asked of a husband by his wife on an afternoon chilled by the Baltic wind...

The Education of a Coroner - Lessons in Investigating Death written by John Bateson performed by Kirby Heyborne on CD (Unabridged)£29.99

Marin County, California is a study in contradictions. Its natural beauty attracts thousands of visitors every year, yet the county also is home to San Quentin Prison, one of the oldest and largest penitentiaries in the country. Marin ranks in the top one percent of counties nationwide in terms of affluence and...

The Husband Hunters - American Heiresses Who Married in the British Aristocracy written by Anne De Courcy performed by Clare Corbett on CD (Unabridged)£24.99 - £29.99

A deliciously told group biography of the young, rich, American heiresses who married into the impoverished British aristocracy at the turn of the twentieth century - The real women who inspired Downton Abbey Towards the end of the nineteenth century and for the first few years of the twentieth...

The Invisible Order - The Fire King written by Paul Crilley performed by Katherine Kellgren on CD (Unabridged)£24.99

With humans threatened by otherworldly creatures, orphans Emily and William Snow, and their friends - the pickpocket Spring-Heeled Jack and the wisecracking Corrigan - find themselves 200 years in the past, trapped in the London of 1666. Desperately in need of help, they go in search of...

The Lost Fleet - Victorious written by Jack Campbell performed by Christian Rummel on CD (Unabridged)£34.99

The Lost Fleet: Relentless found its way onto the New York Times best-seller list...Now Victoriousleads the charge again - and "Black Jack" Geary is in command.... As war continues to rage between the Alliance and Syndicate Worlds, Captain "Black Jack" Geary is promoted to admiral - even though the...

The Mind of God - Neuroscience, Faith, and a Search For the Soul written by Dr. Jay Lombard performed by David Acord on MP3 CD (Unabridged)£19.99

For fans of Deepak Chopra, Rudy Tanzi, and Andrew Newberg. A renowned behavioral neurologist provides insights to some of the most curious spiritual questions we all face. Is there a God? It's a question billions of people have asked since the dawn of time. You would think by now we'd have a satisfactory...

The Power of Meaning - Crafting a Life That Matters written by Emily Esfahani Smith performed by Mozhan Marno on CD (Unabridged)£29.99

There is a myth in our culture that to find meaning, you have to travel to a distant monastery or wade through dusty volumes to figure out life's great secret. The truth is there are untapped sources of meaning all around us: right here, right now. Drawing on the latest research in positive psychology; on insights...

The Sunborn written by Gregory Benford performed by Gabrielle De Cuir, Richard Gilliland, Susan Hanfield and Stefan Rudnicki on CD (Unabridged)£19.99 - £24.99

The award-winning author of Timescape and Eater returns with a gripping new novel set in the same dynamic future as his wildly popular The Martian Race. Their historic mission to Mars made Julia and Victor the most famous astronauts of all time. Now, decades later, they are ordered by the Consortium to Pluto..

This Boy's Life - A Memoir written by Tobias Wolff performed by Oliver Wyman on CD (Unabridged)£19.99

The author of "The Barracks Thief" and "Hunters in the Snow" recreates his boyhood experiences, relating how he and his mother travelled throughout the United States, and tracing his experiences and changes from young boy to manhood against the background of a violent and wildly optimistic America.

Working with Difficult People written by William Lundin, PhD and Kathleen Lundin and Michael S. Dobson performed by Full Cast Performance on CD (Unabridged)£9.99

Working with difficult people can reduce your morale, threaten your productivity, deplete your energy, and waste your time. But you don't have to be helpless in the face of other people's craziness! Knowing how to handle coworkers' disruptive behavior is one of the most important career skills ...

You Might Be A Zombie and Other Bad News written by Cracked Editors performed by Johnny Heller on CD (Unabridged)£29.99

You're going to wish you never picked up this book. Some facts are too terrifying to teach in school. Unfortunately, Cracked.com is more than happy to fill you in:A zombie apocalypse? It could happen. 50% of humans are infected with a parasite that can take over your brain. The FDA wouldn't let you eat bugs, right?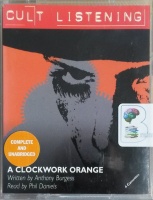 A Clockwork Orange written by Anthony Burgess performed by Phil Daniels on Cassette (Unabridged)£9.99
In this 1962 classic, a novelistic exploration of modern crime and punishment, Alex is the 15-year-old leader of his gang of "droogs" thriving in the ultraviolent future, as prophetically imagined by Burgess. Speaking a bizarre Russian-derived slang, Alex and his friends freely pillage and slash their way across...
---
---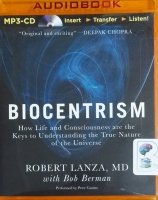 Biocentrism - How Life and Consciousness are the Keys to Understanding the True nature of the Universe written by Robert Lanza MD performed by Peter Ganim on MP3 CD (Unabridged)£19.99
Every now and then, a simple yet radical idea shakes the very foundations of knowledge. The startling discovery that the world was not flat challenged and ultimately changed the way people perceived themselves and their relationships with the world. For most humans of the 15th century, the notion of Earth...
---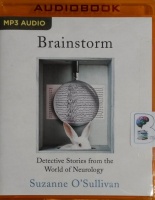 Brainstorm - Detective Stories from the World of Neurology written by Suzanne O'Sullivan performed by Christine Williams on MP3 CD (Unabridged)£19.99
The Brain Always Wins is the practical guide to improving your life through better brain management. It is based on one simple fact: our brain controls and determines everything we do! How we perceive, understand and respond to the world, how we survive, adapt and communicate, how we learn and...
---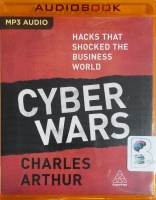 Cyber Wars - Hacks the Shocked the Business World written by Charles Arthur performed by Joe Jameson on MP3 CD (Unabridged)£19.99
Cyber Wars gives you the dramatic inside stories of some of the world's biggest cyber attacks. These are the game-changing hacks that make organisations around the world tremble and leaders stop and consider just how safe they really are. Charles Arthur provides a gripping account of why each hack...
---
---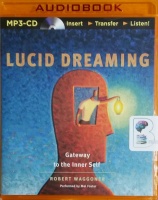 Lucid Dreaming - Gateway to the Inner Self written by Robert Waggoner performed by Mel Foster on MP3 CD (Unabridged)£19.99
Lucid Dreaming: Gateway to the Inner Self is the account of an extraordinarily talented lucid dreamer who goes beyond the boundaries of both psychology and religion. In the process, he stumbles upon the Inner Self. While lucid (consciously aware) in the dream state and able to act and interact with dream...
---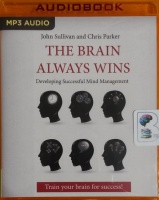 The Brain Always Wins written by John Sullivan and Chris Parker performed by Luke Mullins on MP3 CD (Unabridged)£19.99
The Brain Always Wins is the practical guide to improving your life through better brain management. It is based on one simple fact: our brain controls and determines everything we do! How we perceive, understand and respond to the world, how we survive, adapt and communicate, how we learn...
---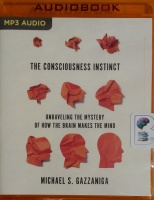 The Consciousness Instinct - Unraveling The Mystery of How The Brain Makes the Mind written by Michael S. Gazzaniga performed by David Colacci on MP3 CD (Unabridged)£19.99
"The father of cognitive neuroscience" illuminates the past, present, and future of the mind-brain problem How do neurons turn into minds? How does physical "stuff" - atoms, molecules, chemicals, and cells - create the vivid and various worlds inside our heads? The problem of consciousness has gnawed...
---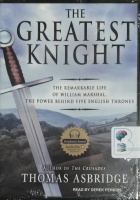 The Greatest Knight written by Thomas Asbridge performed by Derek Perkins on MP3 CD (Unabridged)£29.99
In The Greatest Knight, renowned historian Thomas Asbridge draws upon the thirteenth-century biography and an array of other contemporary evidence to present a compelling account of William Marshal's life and times. Asbridge charts the unparalleled rise to prominence of a man bound to a code of honor...
---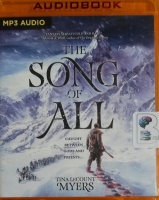 The Song of All written by Tina LeCount Myers performed by Ulf Bjorklund on MP3 CD (Unabridged)£14.99
A former warrior caught between gods and priests must fight for the survival of his family in this dark epic fantasy debut, set in a harsh arctic world inspired by Scandinavian indigenous cultures. On the forbidding fringes of the tundra, where years are marked by seasons of snow, humans war with immortals in...
---
---
X Minus One Vol. 1 - 12 Half Hour Original Radio Broadcasts written by Various Great Sci-Fi Authors performed by Karl Weber, Bob Hastings, Leon Janney and Mandel Kramer on MP3 CD (Unabridged)£24.99
X Minus One, widely regarded as one of the finest science fiction dramas ever produced for radio, was broadcast on NBC from 1955 until 1958. It began as a revival of NBC's Dimension X, which ran for just a year and a half, from 1950 to 1951. Though the first 15 episodes of X Minus One were merely new versions..
---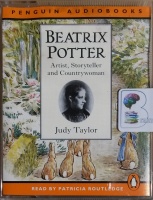 Beatrix Potter - Artist, Storyteller and Countrywoman written by Judy Taylor performed by Patricia Routledge on Cassette (Abridged)£9.99
The audiobook edition of Judy Taylor's classic biography, Beatrix Potter: Artist, Storyteller, and Countrywoman, read by the actress Patricia Routledge. Starting with the publication of The Tale of Peter Rabbit, in 1902, Beatrix Potter went on to become one of the world's most successful children's authors.
---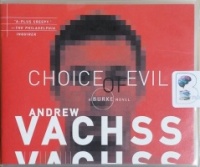 Choice of Evil written by Andrew Vachss performed by Phil Gigante on CD (Unabridged)£19.99
When his girlfriend, Crystal Beth, is gunned down at a gay rights rally in Central Park, Burke, the underground man-for-hire and expert hunter of predators, vows vengeance. But someone beats him to the task: a shadowy killer who calls himself Homo Erectus and who seems determined to wipe gay bashers...
---
---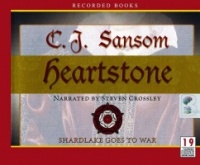 Heartstone written by C.J. Sansom performed by Steven Crossley on CD (Unabridged)£80.00
Shardlake goes to war... Summer, 1545. England is at war. Henry VIII's invasion of France has gone badly wrong, and a massive French fleet is preparing to sail across the Channel . . .Meanwhile, Matthew Shardlake is given an intriguing legal case by an old servant of Queen Catherine Parr. Asked to investigate claims..
---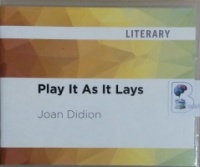 Play It As It Lays written by Joan Didion performed by Lauren Fortgang on CD (Unabridged)£19.99
A ruthless dissection of American life in the late 1960s, Play It As It Lays captures the mood of an entire generation, the ennui of contemporary society reflected in spare prose that blisters and haunts the listener. Set in a place beyond good and evil-literally in Hollywood, Las Vegas, and the barren wastes...