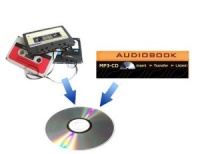 3 Hour Fixed Price Audio Transfer for Customers Own Tapes£25.00
This is the fixed price £25.00 item to be used by Customers when ordering conversion of their own sub 3 hour Audio Cassette or MP3 CD title.
---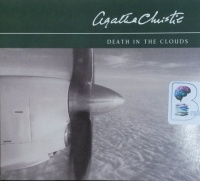 Death in the Clouds written by Agatha Christie performed by David Timson on CD (Abridged)£4.99
From seat No.9, Hercule Poirot was ideally placed to observe his fellow air passengers. Over to his right sat a pretty young woman, ahead, across the gangway in seat No.8, a detective writer was being troubled by an aggressive wasp. What Poirot did not yet realize was that behind him, in seat No.2, sat the ...
---
---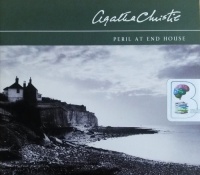 Peril at End House written by Agatha Christie performed by Hugh Fraser on CD (Abridged)£3.99 - £4.99
Nick Buckley was an unusual name for a pretty young woman. But then she had led an unusual life. First, on a treacherous Cornish hillside, the brakes on her car failed. Then, on a coastal path, a falling boulder missed her by inches. Later, an oil painting fell and almost crushed her in bed.
---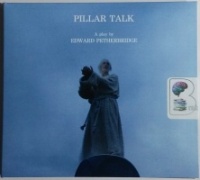 Pillar Talk - A Play written by Edward Petherbridge performed by Edward Petherbridge on CD (Unabridged)£14.99
Exclusive to Brainfood Audiobooks! Esteemed actor Edward (Nicholas Nickleby) Petherbridge uses the story of Symeon Stylites, the 5th century monk who lived on a pillar for thirty-six years, as a framework for an existential inquiry into imagination, belief, doubt, miracles and why one would live 'as I live.'
---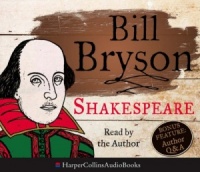 Shakespeare written by Bill Bryson performed by Bill Bryson on CD (Unabridged)£6.99 - £7.99
This short biography of William Shakespeare by world famous writer Bill Bryson brims with the authorís inimitable wit and intelligence.
---
---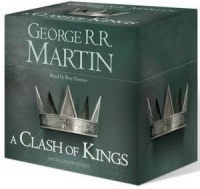 A Clash of Kings written by George R.R. Martin performed by Roy Dotrice on CD (Unabridged)£38.99
George R. R. Martinís superb fantasy epic continues in consummate style as bloodshed and alchemy lay waste the Seven Kingdoms. This second volume of A Song of Ice and Fire is unabridged and on 30 CDs.
---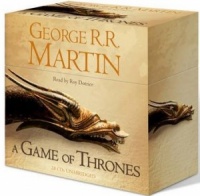 A Game of Thrones written by George R.R. Martin performed by Roy Dotrice on CD (Unabridged)£38.99
This first volume in the hugely popular and highly acclaimed epic fantasy series A SONG OF ICE AND FIRE is unabridged on 28 CDs.
---
---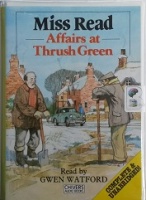 Affairs at Thrush Green written by Mrs Dora Saint as Miss Read performed by Gwen Watford on Cassette (Unabridged)£16.99 - £19.99
When Charles Henstock, rector of Thrush Green, moves a mile downhill to the parish of Lulling, his many friends rejoice in his promotion. But an unfortunate skirmish with one of his wealthy parishioners over the Lady Chapel kneelers saddens him. England, 1930s.
---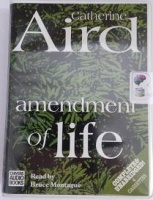 Amendment of Life written by Catherine Aird performed by Bruce Montague on Cassette (Unabridged)£13.99
The new Detective Inspector Sloan mystery from the mistress of cosy English crime Tidying up the famous yew hedge maze at Aumerle Court was never Peter Carter's favourite job.
---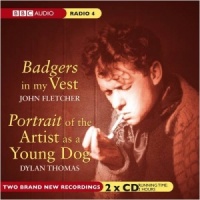 Badgers in My Vest and Portrait of the Artist as a Young Dog written by Dylan Thomas performed by BBC Full Cast Dramatisation on CD (Unabridged)£4.99 - £6.99
Badgers in My Vest is a new, darkly funny play by an acclaimed contemporary playwright, based on a true incident in Dylan Thomas' life.
---
---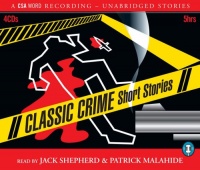 Classic Crime Short Stories written by Various Famous Crime Writers performed by Jack Shepherd and Patrick Malahide on CD (Unabridged)£4.99 - £9.99
Discover a world of heroes and villains, suspense and intrigue. This riveting and comprehensive collection brings together some of the best crime writing of all time.
---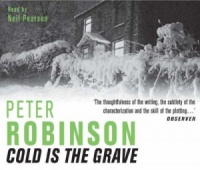 Cold is the Grave written by Peter Robinson performed by Neil Pearson on CD (Abridged)£19.99
Detective Inspector Alan Banks relationship with Chief Constable Riddle has always been strained. So Banks is more than a little surprised when Riddle summons him late one night and begs for his help.
---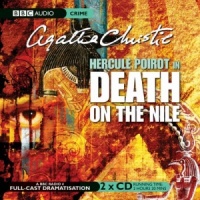 Death on the Nile written by Agatha Christie performed by BBC Full Cast Dramatisation on CD (Abridged)£6.99
In one of her most popular mysteries, Agatha Christie leads us into a maze of evil as dark and labyrinthine as the ancient tombs of the Pharoahs.
---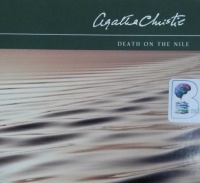 Death on the Nile written by Agatha Christie performed by David Timson on CD (Abridged)£4.99
The tranquillity of a cruise along the Nile was shattered by the discovery that Linnet Ridgeway had been shot through the head. She was young, stylish, and beautiful. A girl who had everything...until she lost her life. Hercule Poirot recalled an earlier outburst by a fellow passenger: "I'd like to put my dear little ...
---
---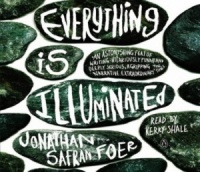 Everything is Illuminated written by Jonathan Safran Foer performed by Kerry Shale on CD (Abridged)£7.99
This is the story of a young man who visits the Ukraine to find the woman who saved his grandfather from the Nazis. In turns hilarious and harrowing, lit with a manic energy, it is narrated in part by a Ukranian translator, who has a murderous approach to the English language, and in part by the young man, who reanimates the lives of his grandfather and ancestors. Eventually the past meets the present, as fiction collides with reality in an unforgettable climax.
New In March 2019 Part 4
(in alphabetical order)
A Cruelty Special to Our Species written by Emily Jungmin Yoon performed by Emily Jungmin Yoon on CD (Unabridged)£14.99

A piercing debut collection of poems exploring gender, race, and violence from a sensational new talent. In her arresting collection, urgently relevant for our times, poet Emily Jungmin Yoon confronts the histories of sexual violence against women, focusing in particular on Korean so-called "comfort women,"

A Journey of Discovery in Ireland written by Pete McCarthy performed by Pete McCarthy on Cassette (Abridged)£4.99

McCARTHY'S BAR is the result of a lifelong love affair with Ireland. Written and read by the presenter of Channel 4's Travelog, it is both an entertaining journey and a personal investigation into a past, and a country populated by hundreds of McCarthys, where Christian Brothers rub shoulders with Van Morrison...

Accessing the Media - How to Get Good Press written by Jill Osborn performed by Teri Schnaubelt on CD (Unabridged)£14.99

Accessing the Media takes the listener behind the scenes to understand how best to work with press to get publicity. Perfect for politicians, business leaders, lobbyists, and media junkies, this reference provides an insider's look at how the modern newsroom works, detailing the different roles of reporters...

Angels by My Side - Stories and Glimpses of These Heavenly Helpers written by Betty Malz performed by Melanie Ewbank on CD (Unabridged)£9.99

God knows your needs - and He has His angels ready to help you! Have you ever had a close call? Do you sometimes sense that you are not alone? Do you wonder if you have ever met an angel "unaware"? When Betty Malz was a young mom, she suffered a ruptured appendix and, after many fatal ...

Ben-Hur written by Lew Wallace performed by Radio Theatre Team on CD (Unabridged)£9.99

An unforgettable account of betrayal, revenge, redemption, Focus on the Family Radio Theatre's production of Ben-Hur tells the tale of a nobleman who fell from Roman favor and was sentenced to live as a slave all at the hands of his childhood friend, Messala. Once nearly brothers, any hope of reconciliation...

Bone Music written by Christopher Rice performed by Lauren Ezzo on CD (Unabridged)£19.99

There's more than one way to stoke the flames of revenge... Charlotte Rowe spent the first seven years of her life in the hands of the only parents she knew - a pair of serial killers who murdered her mother and tried to shape Charlotte in their own twisted image. If only the nightmare had ended when she...

Captain Alatriste written by Arturo Perez-Reverte performed by Scott Brick on CD (Unabridged)£24.99

In Madrid in the 1620s, a man must live by his wits, and often by his sword. For this is a time when court intrigue is high, when the decadent young king has dragged the country into a series of disastrous wars, and citizens live in fear of the infamous Spanish Inquisition. In this political hotbed of hired assassins...

Cracking The Aging Code - The New Science of Growing Old and What It Means for Staying Young written by Josh Mitteldorf and Dorion Sagan performed by Stephen McLaughlin on CD (Unabridged)£39.99

A revolutionary examination of why we age, what it means for our health, and how we just might be able to fight it. In Cracking the Aging Code, theoretical biologist Josh Mitteldorf and award-winning writer and ecological philosopher Dorion Sagan reveal that evolution and aging are even more complex...

Dominion - The History of England from The Battle of Waterloo to Victoria's Diamond Jubilee written by Peter Ackroyd performed by Derek Perkins on CD (Unabridged)£29.99

Dominion, the fifth volume in Peter Ackroyd's masterful History of England, begins in 1815 as national glory following the Battle of Waterloo gives way to a post-war depression and ends with the death of Queen Victoria in January 1901. Spanning the end of the Regency, Ackroyd takes listeners from the ..

Driving Mr. Albert - A Trip Across America with Einstein's Brain written by Michael Paterniti performed by Casey Jones on CD (Unabridged)£19.99

This extraordinary travel book tells the true story of how in 1997 writer Michael Paterniti agreed to take a road trip from New Jersey to California, reuniting the preserved brain of the great scientist Albert Einstein (1879-1955) with his granddaughter Evelyn. Paterniti's improbable travelling companion is...

Empress - The Astonishing Reign of Nur Jahan written by Ruby Lal performed by Suzanne Toren on CD (Unabridged)£24.99

In 1611, thirty-four-year-old Nur Jahan, daughter of a Persian noble and widow of a subversive official, became the twentieth and favorite wife of the Emperor Jahangir, who ruled the vast Mughal Empire. An astute politician as well as a devoted partner, she issued imperial orders; coins of the realm bore her name.

Fierce Conversations - Achieving Success at Work and In Life, One Conversation at a Time written by Susan Scott performed by Susan Scott on CD (Unabridged)£19.99

Fierce Conversations is a way of conducting business. An attitude. A way of life. Communications expert Susan Scott maintains that a single conversation can change the trajectory of a career, marriage or life. Whether these are conversations with yourself, partner, colleagues, customers, family or friends...

Fire Shut Up in My Bones written by Charles M. Blow performed by Charles M. Blow on CD (Unabridged)£19.99

A gorgeous, moving memoir of how one of America's most innovative and respected journalists found his voice by coming to terms with a painful past New York Times columnist Charles M. Blow mines the compelling poetry of the out-of-time African-American Louisiana town where he grew up a place...

Fire Shut Up in My Bones written by Charles M. Blow performed by Charles M. Blow on MP3 CD (Unabridged)£19.99

A gorgeous, moving memoir of how one of America's most innovative and respected journalists found his voice by coming to terms with a painful past New York Times columnist Charles M. Blow mines the compelling poetry of the out-of-time African-American Louisiana town where he grew up a place...

Formerly Known As Food - How the Industrial Food System Is Changing Our Minds, Bodies and Culture written by Kristin Lawless performed by Jennywren Walker on CD (Unabridged)£29.99

One of Bustle's "17 Best Nonfiction Books Coming Out In June 2018" - One of The Revelator's "16 New Environmental Books for June" - One of Equinox's "5 Books High Performers Should Read in June" - One of Foodtank's "18 Books Making a Splash This Summer" - One of CivilEats' "22 Noteworthy Food ...

Green Hills of Africa written by Ernest Hemingway performed by Josh Lucas on CD (Unabridged)£24.99

His second major venture into non fiction (after Death in the Afternoon, 1932), Green Hills of Africais Ernest Hemingway's lyrical journal of a month on safari in the great game country of East Africa, where he and his wife Pauline journeyed in December of 1933. Hemingway's well-known interest in and fascination...

In The Valley of the Shadow - On The Foundations of Religious Belief written by James L. Kugel performed by George K. Wilson on CD (Unabridged)£39.99

When James L. Kugel, one of the world's leading biblical scholars, was diagnosed with an aggressive, likely fatal form of cancer, he said, "I was, of course, disturbed and worried. But the main change in my state of mind was that the background music suddenly stopped. Now I was just down to myself...

Just Say the Word written by Carla Salvo performed by Carla Salvo on CD (Unabridged)£29.99

When her boyfriend is naively sucked into the Mob, young Rita Napapolus spends years trying to reconcile her days as a school teacher against her nights as a mob mistress. Eventually, the distraught young woman flees the familiarity of the east coast with her daughter to begin a new life in Seattle.

Life in Motion - An Unlikely Ballerina written by Misty Copeland performed by Lisa Renee Pitts on CD (Unabridged)£29.99

"Picture a ballerina in a tutu and toe shoes. What does she look like?"As the only African-American soloist dancing with the prestigious American Ballet Theatre, Misty Copeland has made history. But when she first placed her hands on the barre at an after-school community center, no one expected...

Mama Black Widow written by Iceberg Slim performed by Bobby Spears Jr. on CD (Unabridged)£24.99

Mama Black Widow tells the story of Otis Tilson, a comely and tragic homosexual queen adrift with his brothers and sisters in the dark, labyrinthine world of pimping, tricking, violence, and petty crime. Written in the jagged, vivid, and always authentic language of the homosexual underworld and the black ghetto..

Marion Zimmer Bradley's Sword of Avalon written by Diana L. Paxson performed by Lorna Raver on CD (Unabridged)£29.99

Epic in its sweep and peopled by the remarkable women who have always inhabited Avalon, Marion Zimmer Bradley's Sword of Avalon expands the legendary saga that has enchanted millions of readers over the years and is sure to please Bradley's loyal readership and anyone who loves wonderfully...

Me, Myself and Us - The Science of Personality and the Art of Well-being written by Brian R. Little performed by Patrick Lawlor on CD (Unabridged)£19.99

In the past few decades, personality psychology has made considerable progress in raising new questions about human nature—and providing some provocative answers. New scientific research has transformed old ideas about personality based on the theories of Freud, Jung, and the humanistic...

Murder in Mesopotamia written by Agatha Christie performed by Carole Boyd on CD (Abridged)£4.99

An archaeologist's wife is murdered on the shores of the River Tigris in Iraq. It was clear to Amy Leatheran that something sinister was going on at the Hassanieh dig in Iraq; something associated with the presence of 'Lovely Louise', wife of celebrated archaeologist Dr Leidner. In a few days' time Hercule...

New - Understanding Our Need for Novelty and Change written by Winifred Gallagher performed by Laural Merlington on CD (Unabridged)£34.99

Offers insight into the psychological drive to pursue new things, sharing advice for aficionados of new experiences on how to embrace today's dynamic and creative culture while living sensibly and satisfyingly.

Pride and Prejudice written by Jane Austen performed by Emilia Fox on CD (Unabridged)£24.99

Jane Austen's most popular novel, originally published in 1813, some 17 years after it was first written, presents the Bennet family of Longbourn. Against the background of gossipy Mrs Bennet and the detached Mr Bennet, the quest is on for husbands for the five daughters.

Rock Breaks Scissors written by William Poundstone performed by Joel Richards on CD (Unabridged)£14.99

A practical guide to outguessing everything from multiple-choice tests to the office football pool to the stock market. People are predictable even when they try not to be. William Poundstone demonstrates how to turn this fact to personal advantage in scores of everyday situations, from playing the lottery...

Running with the Mind of Meditation - Lessons for Training Body and Mind written by Sakyong Mipham performed by Neil Hellegers on CD (Unabridged)£19.99

As a Tibetan lama and leader of Shambhala (an international community of 165 meditation centers), Sakyong Mipham has found physical activity to be essential for spiritual well-being. He's been trained in horsemanship and martial arts but has a special love for running. Here he incorporates his...

The Danish Girl written by David Ebershoff performed by Jeff Woodman on CD (Unabridged)£24.99

Inspired by the true story of Danish painter Einar Wegener and his California-born wife, this tender portrait of a marriage asks: what do you do when someone you love wants to change? It starts with a question, a simple favor asked of a husband by his wife on an afternoon chilled by the Baltic wind...

The Education of a Coroner - Lessons in Investigating Death written by John Bateson performed by Kirby Heyborne on CD (Unabridged)£29.99

Marin County, California is a study in contradictions. Its natural beauty attracts thousands of visitors every year, yet the county also is home to San Quentin Prison, one of the oldest and largest penitentiaries in the country. Marin ranks in the top one percent of counties nationwide in terms of affluence and...

The Husband Hunters - American Heiresses Who Married in the British Aristocracy written by Anne De Courcy performed by Clare Corbett on CD (Unabridged)£24.99 - £29.99

A deliciously told group biography of the young, rich, American heiresses who married into the impoverished British aristocracy at the turn of the twentieth century - The real women who inspired Downton Abbey Towards the end of the nineteenth century and for the first few years of the twentieth...

The Invisible Order - The Fire King written by Paul Crilley performed by Katherine Kellgren on CD (Unabridged)£24.99

With humans threatened by otherworldly creatures, orphans Emily and William Snow, and their friends - the pickpocket Spring-Heeled Jack and the wisecracking Corrigan - find themselves 200 years in the past, trapped in the London of 1666. Desperately in need of help, they go in search of...

The Lost Fleet - Victorious written by Jack Campbell performed by Christian Rummel on CD (Unabridged)£34.99

The Lost Fleet: Relentless found its way onto the New York Times best-seller list...Now Victoriousleads the charge again - and "Black Jack" Geary is in command.... As war continues to rage between the Alliance and Syndicate Worlds, Captain "Black Jack" Geary is promoted to admiral - even though the...

The Mind of God - Neuroscience, Faith, and a Search For the Soul written by Dr. Jay Lombard performed by David Acord on MP3 CD (Unabridged)£19.99

For fans of Deepak Chopra, Rudy Tanzi, and Andrew Newberg. A renowned behavioral neurologist provides insights to some of the most curious spiritual questions we all face. Is there a God? It's a question billions of people have asked since the dawn of time. You would think by now we'd have a satisfactory...

The Power of Meaning - Crafting a Life That Matters written by Emily Esfahani Smith performed by Mozhan Marno on CD (Unabridged)£29.99

There is a myth in our culture that to find meaning, you have to travel to a distant monastery or wade through dusty volumes to figure out life's great secret. The truth is there are untapped sources of meaning all around us: right here, right now. Drawing on the latest research in positive psychology; on insights...

The Sunborn written by Gregory Benford performed by Gabrielle De Cuir, Richard Gilliland, Susan Hanfield and Stefan Rudnicki on CD (Unabridged)£19.99 - £24.99

The award-winning author of Timescape and Eater returns with a gripping new novel set in the same dynamic future as his wildly popular The Martian Race. Their historic mission to Mars made Julia and Victor the most famous astronauts of all time. Now, decades later, they are ordered by the Consortium to Pluto..

This Boy's Life - A Memoir written by Tobias Wolff performed by Oliver Wyman on CD (Unabridged)£19.99

The author of "The Barracks Thief" and "Hunters in the Snow" recreates his boyhood experiences, relating how he and his mother travelled throughout the United States, and tracing his experiences and changes from young boy to manhood against the background of a violent and wildly optimistic America.

Working with Difficult People written by William Lundin, PhD and Kathleen Lundin and Michael S. Dobson performed by Full Cast Performance on CD (Unabridged)£9.99

Working with difficult people can reduce your morale, threaten your productivity, deplete your energy, and waste your time. But you don't have to be helpless in the face of other people's craziness! Knowing how to handle coworkers' disruptive behavior is one of the most important career skills ...

You Might Be A Zombie and Other Bad News written by Cracked Editors performed by Johnny Heller on CD (Unabridged)£29.99

You're going to wish you never picked up this book. Some facts are too terrifying to teach in school. Unfortunately, Cracked.com is more than happy to fill you in:A zombie apocalypse? It could happen. 50% of humans are infected with a parasite that can take over your brain. The FDA wouldn't let you eat bugs, right?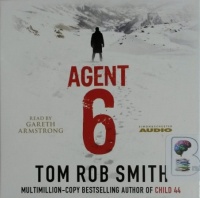 Agent 6 written by Tom Rob Smith performed by Gareth Armstrong on CD (Unabridged)£14.99 - £19.99
Former Soviet Secret Service agent Leo Demidov has built himself a new life as a civilian with his wife Raisa, and their two teenage daughters, Elena and Zoya. The Soviet Union is a country trying to reassert itself after the murderous excesses of Stalin and the chaos of the following years, and as the Cold War...
---
---
---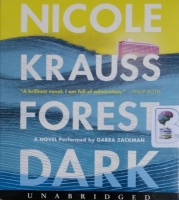 Forest Dark written by Nicole Krauss performed by Gabra Zackman on CD (Unabridged)£9.99
From the best-selling, twice Orange Prize-short-listed, National Book Award-nominated author comes a vibrant tale of transformation: of a man in his later years and a woman novelist, each drawn to the Levant on a journey of self-discovery. Jules Epstein has vanished from the world. He leaves no trace but a...
---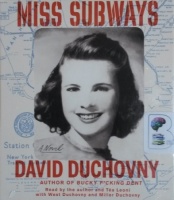 Miss Subways written by David Duchovny performed by David Duchovny, Tea Leoni, West Duchovny and Miller Duchovny on CD (Unabridged)£19.99
New York Times best-selling author David Duchovny reimagines the Irish mythological figure of Emer in Miss Subways, a darkly comic fantasy love story set in New York City. Emer is just a woman living in New York City who takes the subway, buys ice cream from the bodega on the corner, has writerly aspirations...
---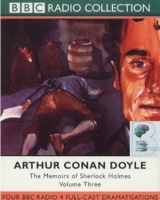 Sherlock Holmes The Memoirs of Sherlock Holmes Vol 3 written by Arthur Conan Doyle performed by BBC Full Cast Dramatisation, Clive Merrison and Michael Williams on Cassette (Abridged)£9.99
The Memoirs of Sherlock Holmes: The Greek Interpreter/The Naval Treaty/The Final Problem.
---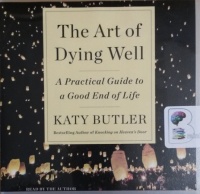 The Art of Dying Well - A Practical Guide to a Good End of Life written by Katy Butler performed by Katy Butler on CD (Unabridged)£34.99
An inspiring, informative, and practical guide to navigating end-of-life issues, by a groundbreaking expert in the field and the New York Times best-selling author of Knocking on Heaven's Door. In the mid-1400s, an unnamed Catholic monk composed a self-help book called Ars Moriendi or The Art of Dying.
---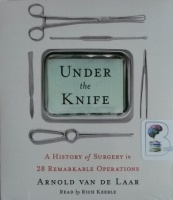 Under the Knife - A History of Surgery in 28 Remarkable Operations written by Arnold Van De Laar performed by Rich Keeble on CD (Unabridged)£39.99
The history of surgery in 28 famous operations - from Louis XIV to JFK, and from Einstein to Houdini. In Under the Knife, surgeon Arnold Van de Laar uses his own experience and expertise to tell the witty history of the past, present and future of surgery. From the story of the desperate man from 17th-century...
---
---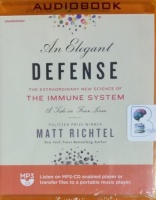 An Elegant Defense - The Extraordinary New Science of the Immune System - A Tale of Four Lives written by Matt Richtel performed by Fred Sanders on MP3 CD (Unabridged)£34.99
A magnificently reported and soulfully crafted exploration of the human immune system - the key to health and wellness, life and death. An epic, first-of-its-kind audiobook, entwining leading-edge scientific discovery with the intimate stories of four individual lives, by the Pulitzer Prize-winning New York Times...
---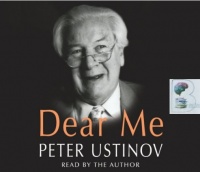 Dear Me written by Peter Ustinov performed by Peter Ustinov on CD (Abridged)£4.99 - £9.99
Sir Peter Ustinov's beautifully crafted autobiography is told with exquisite wit and insight. From his birth in April 1921, it spans his extraordinary career as actor, playwright, film star and director, confirming his early belief that he is 'irrevocably betrothed to laughter'.
---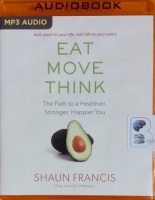 Eat, Move, Think - The Path to a Healthier, Stronger and Happier You written by Shaun Francis performed by Josh Goodman on MP3 CD (Unabridged)£14.99
Eat, Move, Think is the essential guide to living a longer, more active, and more fulfilled life - full of answers to your most pressing health and wellness questions. Doctors everywhere have the same goal: healthier and happier lives for their patients. And yet, no two medical professionals give the same advice.
---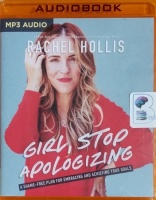 Girl, Stop Apologizing - A Shame-Free Plan for Embracing and Achieving Your Goals written by Rachel Hollis performed by Rachel Hollis on MP3 CD (Unabridged)£14.99
"I believe we can change the world. But first, we've got to stop living in fear of being judged for who we are." Rachel Hollis has seen it too often: women not living into their full potential. They feel a tugging on their hearts for something more, but they're afraid of embarrassment, of falling short of perfection, of ...
---
---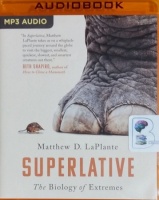 Superlative - The Biology of Extremes written by Matthew D. LaPlante performed by George Newbern on MP3 CD (Unabridged)£19.99
Welcome to the biggest, fastest, deadliest science book you'll ever hear. The world's largest land mammal could help us end cancer. The fastest bird is showing us how to solve a century-old engineering mystery. The oldest tree is giving us insights into climate change. The loudest whale is offering clues ...
---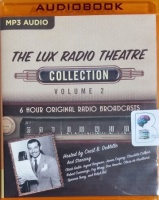 The Lux Radio Theatre Collection Volume 2 written by Lux Radio Theatre Team performed by Cecil B. DeMille and Various Famous Thespians of the Silver Screen on MP3 CD (Unabridged)£9.99
The Lux Radio Theatre was one of the most prestigious and longest running shows from Radio's Golden Age. It featured the greatest stars in Hollywood appearing in hour-long radio adaptations of their biggest motion pictures. Cecil B. DeMille was the host (from 1936-1945) for a lavish production of what was..
---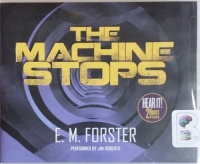 The Machine Stops written by E.M. Forster performed by Jim Roberts on CD (Unabridged)£9.99
"The Machine Stops" is a science fiction story by E. M. Forster. The story describes a world in which most of the human population has lost the ability to live on the surface of the Earth. Each individual now lives in isolation below ground in a standard "cell", with all bodily and spiritual needs met by the omnipotent, global Machine.
---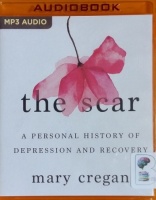 The Scar - A Personal History of Depression and Recovery written by Mary Cregan performed by Mary Cregan on MP3 CD (Unabridged)£14.99
A graceful and penetrating memoir interweaving the author's descent into depression with a medical and cultural history of this illness. At the age of 27, married, living in New York, and working in book design, Mary Cregan gives birth to her first child, a daughter she names Anna. But it's apparent that...