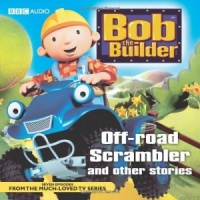 Bob the Builder - Off-Road Scrambler written by Bob the Builder Team performed by Bob the Builder Team on CD (Unabridged)£2.99
This title includes seven episodes from the hugely popular series featuring Bob the Builder, Roley, Lofty, Dizzy, Scoop, Muck and Spud - as seen on BBC TV.
---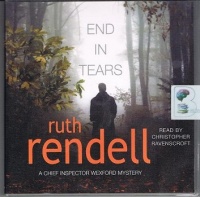 End in Tears written by Ruth Rendell performed by Christopher Ravenscroft on CD (Abridged)£4.99
A lump of concrete dropped deliberately from a little stone bridge kills the wrong person. The young woman in the car behind is spared. But only for a while...
---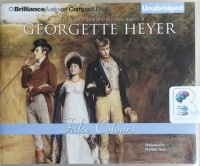 False Colours written by Georgette Heyer performed by Phyllida Nash on CD (Unabridged)£24.99
The honourable Christopher Fancot, on leave from the Diplomatic Service in the summer of 1817, is startled to find his entrancing but incorrigibly extravagant mother on the brink of financial and social ruin - and more than alarmed that his identical twin, Evelyn, Earl of Denville, has disappeared ...
---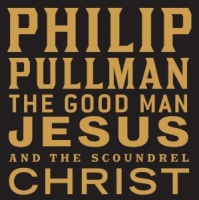 The Good Man Jesus and the Scoundrel Christ written by Philip Pullman performed by Philip Pullman on CD (Unabridged)£3.99
This is not a gospel. This is a story. In this ingenious and spell-binding retelling of the life of Jesus, Philip Pullman revisits the most influential story ever told.
---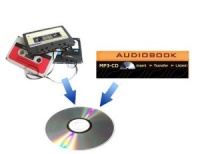 3 Hour Fixed Price Audio Transfer£15.00
This is the fixed price £15 item to be used when ordering conversion of a sub 3 hour Audio Cassette or MP3 CD title.
---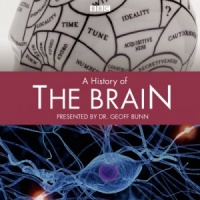 A History of the Brain written by Dr Geoff Bunn performed by Dr Geoff Bunn on CD (Unabridged)£6.99 - £7.29
This set covers 10 x 15 minute series on Radio 4 which was part of a two-week "Brain Season".
It explains in clear terms the latest discoveries in neuroscience. In this unprecedented journey, covering over 2,500 years of development in our understanding of what it is to be human.
---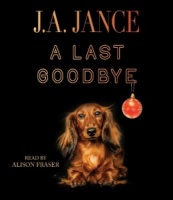 A Last Goodbye written by J.A. Jance performed by Alison Fraser on CD (Unabridged)£6.99
Ali Reynolds is finally getting married to her longtime love B. Simpson. They wanted a simple Christmas Eve wedding, but nothing is ever simple with Ali.
---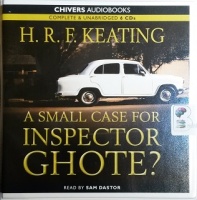 A Small Case for Inspector Ghote? written by H.R.F. Keating performed by Sam Dastor on CD (Unabridged)£34.99
In his proud new position in the prestigious Bombay Police Crime Branch, Inspector Ganesh Ghote sees his career finally take off with the prospect of only the most high-profile murders to investigate. Unfortunately, the Assistant Commissioner of Police has other ideas and chooses to keep Ghote...
---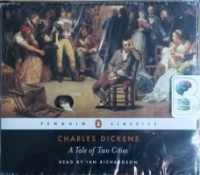 A Tale of Two Cities written by Charles Dickens performed by Ian Richardson on CD (Abridged)£5.99 - £9.99
After 18 years as a political prisoner in the Bastille the aging Dr Manette is finally released and reunited with his daughter in England.
---
---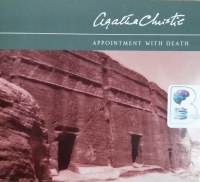 Appointment with Death written by Agatha Christie performed by Carole Boyd on CD (Abridged)£4.99
Among the towering red cliffs of Petra, like some monstrous swollen Buddha, sat the corpse of Mrs Boynton. A tiny puncture mark on her wrist was the only sign of the fatal injection that had killed her.
---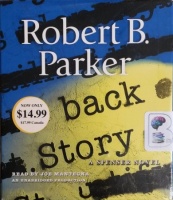 Back Story - A Spencer Novel written by Robert B. Parker performed by Joe Mantegna on CD (Unabridged)£9.99
Renaissance man Spenser - he of the acerbic social commentary, the gourmet cookery, and the steely abs - turns his considerable talents to the unraveling of a thirty-year-old murder mystery. During a 1974 holdup in a Boston bank by a revolutionary group calling itself the Dread Scott Brigade, Emily Gordon, a...
---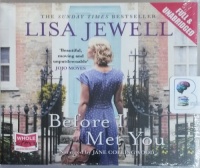 Before I Met You written by Lisa Jewell performed by Jane Collingwood on CD (Unabridged)£19.99
An uplifting, warm and unforgettable story of two women in two different times from the Sunday Times Top Ten bestselling author Betty Dean can't wait to leave her quiet upbringing in Guernsey and begin her mission to find Clara Pickle - the mysterious beneficiary in her grandmother's will. She arrives in ...
---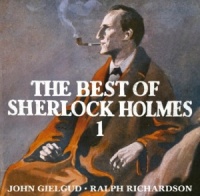 Best of Sherlock Holmes: v. 1 written by Arthur Conan Doyle performed by Sir John Gielgud and Sir Ralph Richardson on CD (Abridged)£6.99
A Genius Performance by Ralph Richardson and John Gielgud!
Recognised as the ultimate dramatisation of Conan Doyle's famous stories, these recordings have been acclaimed since their reissue by Hodder Headline Audiobooks in 1994.
---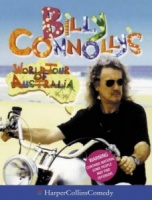 Billy Connolly's World Tour of Australia written by Billy Connolly performed by Billy Connolly on CD (Abridged)£7.99
Travelling by plane, motorbike, boat and foot, Billy Connolly tours the country performing his stage show and delivers and individual commentary on all things Australian.
---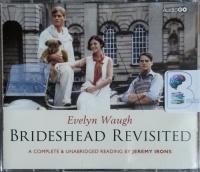 Brideshead Revisited written by Evelyn Waugh performed by Jeremy Irons on CD (Unabridged)£29.99 - £39.99
Brideshead Revisited is Evelyn Waugh's stunning novel of duty and desire set amongst the decadent, faded glory of the English aristocracy in the run-up to the Second World War.
Performed brilliantly by Jeremy Irons
---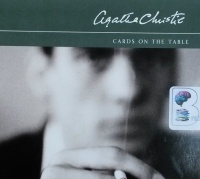 Cards on the Table written by Agatha Christie performed by Geraldine James on CD (Abridged)£4.99
Mr Shaitana was famous as a flamboyant party host. Nevertheless, he was a man of whom everybody was a little afraid. So, when he boasted to Poirot that he considered murder an art form, the detective had some reservations about accepting a party invitation to view Shaitana's private collection.
---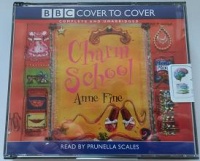 Charm School written by Anne Fine performed by Prunella Scales on CD (Unabridged)£4.99
Bonny has no choice. If her mother is to keep her new job, Bonny must take a one-day course at Charm School. One day at Charm School turns out to be every bit as bad as Bonny had feared. The other girls are scratchy and self-obsessed, and will do anything to win the "glistering tiara"
---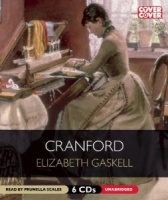 Cranford written by Elizabeth Gaskell performed by Prunella Scales on CD (Unabridged)£19.99
"I'll not listen to reason," she said, now in full possession of her voice, which had been rather choked with sobbing. "Reason always means what someone else has got to say."'
---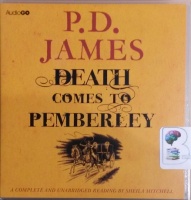 Death Comes to Pemberley written by P.D. James performed by Sheila Mitchell on CD (Unabridged)£4.99 - £9.99
The year is 1803, and Darcy and Elizabeth have been married for six years.
There are now two handsome and healthy sons in the nursery, Elizabeth's beloved sister Jane and her husband Bingley live nearby and the orderly world of Pemberley seems unassailable.
---
New In March 2019 Part 3
(in alphabetical order)
12 Years a Slave written by Solomon Northup performed by Sean Crisden on MP3 CD (Unabridged)£19.99

Twelve Years a Slave is the autobiographical account of Solomon Northup, an African American who was born free in New York in the early 1800s. In 1841, Solomon Northup was captured and forced into slavery for a period of twelve years. Northup's account is detailed in its account of life on a cotton and...

A Morbid Taste for Bones written by Ellis Peters performed by Stephen Thorne on Cassette (Unabridged)£29.99

In 1137 the ambitious head of Shrewsbury Abbey has decided to acquire the remains of Saint Winifred for his Benedictine order. Brother Cadfael is part of the expedition sent to her final resting place in Wales, where they find the villagers passionately divided by the Benedictines' offer for the saint's relics.

Bird Dream - Adventures at the Extremes of Human Flight written by Matt Higgins performed by Adam Verner on MP3 CD (Unabridged)£24.99

Human flight is one of the last great challenges on Earth. Not like how the Wright brothers flew, but how we fly in our dreams. This is the goal of the Wingsuit Landing Project: to soar through the sky at speeds up to one hundred miles per hour and to land without the aid of a parachute. This project is the creation...

Bloody Spring - 40 days that Sealed the Confederacy's Fate written by Joseph Wheelan performed by Grover Gardener on MP3 CD (Unabridged)£29.99

A unique and compelling examination of the Civil War's "turning point" - 40 crucial days in the spring of 1864 that turned the tide for the Union. In the spring of 1864, Robert E. Lee faced a new adversary: Lieutenant General Ulysses S. Grant. Named commander of all Union armies in March, Grant quickly went...

Comet written by Carl Sagan and Ann Druyan performed by Seth MacFarlane and Bahni Turpin on MP3 CD (Unabridged)£24.99

Comet begins with a breathtaking journey through space astride a comet. Pulitzer Prize-winning astronomer Carl Sagan, author of Cosmos and Contact, and writer Ann Druyan explore the origin, nature, and future of comets, and the exotic myths and portents attached to them. The authors show how comets...

Cook County ICU - 30 Years of Unforgettable Patients and Odd Cases written by Cory Franklin MD performed by John Pruden on CD (Unabridged)£29.99

Filled with stories of strange medical cases and unforgettable patients culled from a 30-year career in medicine, Cook County ICU offers listeners a peek into the inner workings of a hospital. Author Cory Franklin, MD, who headed the hospital's intensive care unit from the 1970s through the 1990s, shares his...

Cosmos - A Personal Voyage written by Carl Sagan performed by Seth MacFarlane, LeVar Burton, Neil deGrasse Tyson and Ann Druyan on CD (Unabridged)£29.99

Cosmos is one of the bestselling science books of all time. In clear-eyed prose, Sagan reveals a jewel-like blue world inhabited by a life form that is just beginning to discover its own identity and to venture into the vast ocean of space. Featuring a new Introduction by Sagan's collaborator, Ann Druyan...

Curious - The Desire to Know and Why Your Future Depends on It written by Ian Leslie performed by Sean Runnette on CD (Unabridged)£29.99

We've come to misunderstand curiosity, mistaking diversive curiosity, our attraction to novel stimuli, as the real thing. This leaves us floundering in a world of Angry Birds, live tweeting, and fleeting, click-through distractions. Leslie shows how these distractions have led to a decline in deep, sustained quests...

Deep Listening written by Jillian Pransky with Jessica Wolf performed by Jillian Pransky on MP3 CD (Unabridged)£9.99

World-renowned restorative yoga teacher Jillian Pransky came to the practice of yoga to heal herself. But before that, she avoided her feelings by burying them under a relentless "work hard, play hard" schedule. It wasn't until a devastating personal loss took her through the dark halls of anxiety and into...

Devil's Cub written by Georgette Heyer performed by Michael Drew on CD (Unabridged)£24.99

The excesses of the young Marquis of Vidal are even wilder than his father's before him. Not for nothing is the reckless duellist and gamester called "the Devil's Cub". But when he is forced to leave the country, Mary Challoner discovers his fiendish plan to abduct her sister. Any only by daring to impersonate...

Fire written by George R. Stewart performed by Patrick Lawlor on CD (Unabridged)£19.99

Spitcat, a raging forest fire in the Sierra Nevada of California, had a lifespan of merely eleven days, "yet its effects could be reckoned ahead in centuries." So writes George R. Stewart in this engrossing novel of a fire started by lightning in the dry heat of September, and fanned out of control by unexpected winds.

Half the Sky - Turning Oppression into Opportunity for Women Worldwide written by Nicholas D. Kristof and Sheryl WuDunn performed by Cassandra Campbell on CD (Unabridged)£29.99

From two of our most fiercely moral voices, a passionate call to arms against our era's most pervasive human rights violation: the oppression of women and girls in the developing world. With Pulitzer Prize winners Nicholas D. Kristof and Sheryl WuDunn as our guides, we undertake an odyssey through Africa...

Hotels, Hospitals and Jails written by Anthony Swofford performed by Anthony Swofford on CD (Unabridged)£29.99

Following the success of Jarhead, Anthony Swofford assumed he had exorcised his military demons -- but as every veteran knows, that isn't exactly how it works. In these searing, courageous pages, Swofford struggles to make sense of what his military service meant, and to decide -- after nearly ending it ...

It Takes One to Tango written by Winifred M. Reilly MA MFT performed by Karen White on MP3 CD (Unabridged)£29.99

Conventional wisdom says that "it takes two" to turn a troubled marriage around and that both partners must have a shared commitment to change. So when couples can't agree on how-or whether-to make their marriage better, many give up or settle for a less-than-satisfying marriage (or think the only...

Look Alive Out There - Essays written by Sloane Crosley performed by Sloane Crosley on CD (Unabridged)£24.99

Named a Most Anticipated Book of 2018 by Entertainment Weekly, Glamour, Buzzfeed, Elle, Cosmopolitan, The Millions, InStyle, Bustle, BookRiot, and Southern Living Sloane Crosley returns to the form that made her a household name in really quite a lot of households: Essays! From the New York...

Love and Sleepless Nights written by Nick Spalding performed by Heather Wilds and Napoleon Ryan on CD (Unabridged)£14.99

When Nick Spalding self-published Love... From Both Sides and Love... And Sleepless Nightshe became one of the bestselling ebook authors of 2012. Now for the first time the Love... books are being published in a longer format with more of the love story, more of Laura and Jamie's ups and downs...

Mr. and Mrs. Hollywood - Edie and Lew Wasserman and Their Entertainment Empire written by Kathleen Sharp performed by Tavia Gilbert on CD (Unabridged)£29.99

The Wassermans ruled over twentieth-century Hollywood by building MCA, the world's largest talent agency, which ultimately devoured the global multibillion-dollar conglomerate, Universal Studios. Hounded by antitrust prosecutors, attacked by lesser rivals, and betrayed by their own proteges...

Murder in Malmo written by Torquil MacLeod performed by Marguerite Gavin on CD (Unabridged)£29.99

A gunman is loose in Malmö and he's targeting immigrants. The charismatic head of an advertising agency is found dead in his shower. Inspector Anita Sundström wants to be involved in the murder investigations, but she is being sidelined by her antagonistic boss. She is assigned to find a stolen painting...

Orbs Part 4 - Exodus written by Nicholas Sansbury Smith and Anthony J Melchiorri performed by Bronson Pinchot on CD (Unabridged)£24.99

At the end of the world, who will escape? Operation Redemption, the final desperate mission in taking back the planet from the Organics has failed. Captain Rick Noble and his soldiers have been captured and imprisoned on an alien ship. But not all is lost.

Promise of the Wolves written by Dorothy Hearst performed by Ruth Sillers on CD (Unabridged)£19.99

PROMISE OF THE WOLVES begins 14,000 years ago in what is now southern Europe, and follows the adventures of Kaala, a spirited young she-wolf who is destined to bring wolf and human clans together. Born of a forbidden mixed blood litter and narrowly escaping the fate of her executed brother and...

Quantum - Einstein, Bohr and the Great Debate about the Nature of Reality written by Manjit Kumar performed by Ray Porter on CD (Unabridged)£59.99

Quantum theory is weird. As Niels Bohr said, if you weren't shocked by quantum theory, you didn't really understand it. For most people, quantum theory is synonymous with mysterious, impenetrable science. And in fact for many years it was equally baffling for scientists themselves. In this tour de force...

Rumpole and the Primrose Path written by John Mortimer performed by BBC Radio 4 Full-Cast Drama Team, Timothy West and Prunella Scales on CD (Abridged)£9.99

This release comprises four 45 minute BBC Radio 4 plays adapted by John Mortimer from four stories in his collection, "Rumpole and the Primrose Path". Rumpole is a wine-imbibing friend of the South London criminal classes, and the scourge of all QCs. Acting as narrator, he tells a series of stories...

Sailing Alone Around the World written by Captain Joshua Slocum performed by Bernard Mayes on MP3 CD (Unabridged)£24.99

Challenged by an expert who said it couldn't be done, Joshua Slocum, a fearless New England sea captain, set out in April 1895 to prove that a man could sail alone around the world. A little over three years and forty-six thousand miles later, the proof was complete. This is Slocum's own account of his remarkable...

She Would Be King written by Wayetu Moore performed by Wayetu Moore on MP3 CD (Unabridged)£19.99

A novel of exhilarating range, magical realism, and history―a dazzling retelling of Liberia's formation Wayétu Moore's powerful debut novel, She Would Be King, reimagines the dramatic story of Liberia's early years through three unforgettable characters who share an uncommon bond. Gbessa, exiled from...

Stay or Go - Dr Ruth's Rules for Real Relationships written by Dr Ruth K. Westheimer performed by Dr Ruth K. Westheimer on MP3 CD (Unabridged)£19.99

Committing to a long-term relationship is a big deal—especially if you have doubts. With a focus on common sense over emotion, world-renowned sex and relationship therapist Dr. Ruth Westheimer offers straight-up advice on whether you should stick it out or cut your losses and move on.

Summit written by Harry Farthing performed by Harry Farthing on MP3 CD (Unabridged)£24.99

A summit is a summit, and the truth is the truth. But the view from 8,848 meters isn't always so clear. Two men, seventy years apart, push for the top of Mount Everest, driven by forces beyond their control and something inside that says climb. After eight successful summits, Mount Everest guide Neil Quinn...

Tales from Both Sides of the Brain written by Michael S. Gazzaniga performed by Johnny Heller on CD (Unabridged)£29.99 - £34.99

Michael S. Gazzaniga, one of the most important neuroscientists of the twentieth century, gives us an exciting behind-the-scenes look at his seminal work on that unlikely couple, the right and left brain. Foreword by Steven Pinker. In the mid-twentieth century, Michael S. Gazzaniga, "the father of...

The Baby Book written by William Sears MD et al performed by Mel Foster and Sherry Adams Foster on MP3 CD (Unabridged)£14.99

The million-copy best seller by "the man who remade motherhood" (Time) has now been revised, expanded, and brought thoroughly up-to-date-with the latest information on everything from diapering to day care, from midwifery to hospital birthing rooms, from postpartum nutrition to infant development.

The Black Hole War - My Battle with Stephen Hawking to Make the World Safe for Quantum Mechanics written by Leonard Susskind performed by Ray Porter on CD (Unabridged)£29.99

What happens when something is sucked into a black hole? Does it disappear? Three decades ago, a young physicist named Stephen Hawking claimed it did-and in doing so put at risk everything we know about physics and the fundamental laws of the universe. Most scientists didn't recognize the import...

The Courage to be Protestant written by David Wells performed by Bob Souer on MP3 CD (Unabridged)£19.99

It takes no courage to sign up as a Protestant. These words begin this bold work - the culmination of David Wells' long-standing critique of the evangelical landscape. But to live as a true Protestant - that's another matter. This audiobook is a jeremiad against new versions of Evangelicalism - the Marketing...

The Fever of 1721 written by Stephen Coss performed by Bob Souer on MP3 CD (Unabridged)£29.99

In The Fever of 1721, Stephen Coss brings to life an amazing cast of characters in a year that changed the course of history, including Cotton Mather, the great Puritan preacher; Zabdiel Boylston, a doctor whose name is on one of Boston's grand avenues; James and his younger brother Benjamin Franklin;

The Garden of Eden written by Ernest Hemingway performed by Patrick Wilson on CD (Unabridged)£7.99 - £9.99

A sensational best seller when it appeared in 1986, The Garden of Eden is the last uncompleted novel of Ernest Hemingway, which he worked on intermittently from 1946 until his death in 1961.

The Jealous Kind written by James Lee Burke performed by Will Patton on CD (Unabridged)£19.99

On its surface life in Houston is as you would expect: drive-in restaurants, souped-up cars, jukeboxes, teenagers discovering their sexuality. Against this backdrop Aaron Holland Broussard discovers the poignancy of first love and a world of violence he did not know existed. When Aaron spots the...

The Lost Fleet - Beyond the Frontier - Dreadnaught written by Jack Campbell performed by Christian Rummel on CD (Unabridged)£29.99

The first book of best-selling sci-fi author Jack Campbell's new series "Beyond the Frontier" returns to find Captain John "Black Jack" Geary, the hero of the "Lost Fleet" series, awoken from cryogenic sleep to take command of the fleet. Geary's legendary exploits have earned him the adoration of the people...

The Playground written by Ray Bradbury performed by Jonathan Davies on CD (Unabridged)£19.99

The Playground was part of the first hardcover edition of Ray Bradbury's legendary work Fahrenheit 451, published in 1953. In the story, Charles Underhill is a widower who will do anything to protect his young son Jim from the horrors of the playground - a playground which he and the boy pass by daily and...

The Prisoner of Heaven written by Carlos Ruiz Zafon performed by Peter Kenny on CD (Unabridged)£24.99

The third in the cycle of novels that began with THE SHADOW OF THE WIND and THE ANGEL'S GAME. THE PRISONER OF HEAVEN returns to the world of the Cemetery of Forgotten Books and the Sempere & Sons bookshop.

The Secret Life of Ceecee Wilkes written by Diane Chamberlain performed by Chris Dukeheart on MP3 CD (Unabridged)£19.99

In 1977, pregnant Genevieve Russell disappeared. Twenty years later, her remains are discovered and Timothy Gleason is charged with murder. But there is no sign of the unborn child.CeeCee Wilkes knows how Genevieve Russell died, because she was there. And she also knows what happened to the...

The Shock of the Fall written by Nathan Filer performed by Bruce Mann on MP3 CD (Unabridged)£24.99

While on vacation with their parents, Matthew Homes and his older brother snuck out in the middle of the night. Only Matthew came home safely. Ten years later, Matthew tells us, he has found a way to bring his brother back... What begins as the story of a lost boy turns into a story of a brave man yearning...

The Whale Warriors - The Battle at the Bottom of the World to save the Planet's Largest Mammals written by Peter Heller performed by James Boles on CD (Unabridged)£19.99 - £23.99

A dramatic rendering of life aboard a whale-saving pirate ship traces the efforts of a vigilante crew to stop illegal Japanese whaling in the Antarctica seas, in an account that profiles the Sea Shepherd Society of radical environmentalists and the charismatic captain Paul Watson.

Tilly - Edwardian Candlelight Book 4 written by Marion Chesney performed by Charlotte Anne Dore on MP3 CD (Unabridged)£29.99

The Beast; that was what they called her. With her plump body and rough tomboy ways, she felt more like a clown. It was hopeless. Poor penniless Tilly could only sit among the chaperons as a paid companion to the spiteful Lady Aileen. The best she could do was sit; sit and dream. But suddenly Phillip, Marquess ...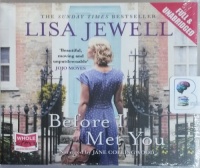 Before I Met You written by Lisa Jewell performed by Jane Collingwood on CD (Unabridged)£19.99
An uplifting, warm and unforgettable story of two women in two different times from the Sunday Times Top Ten bestselling author Betty Dean can't wait to leave her quiet upbringing in Guernsey and begin her mission to find Clara Pickle - the mysterious beneficiary in her grandmother's will. She arrives in ...
---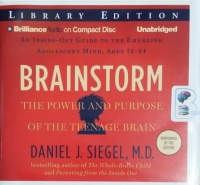 Brainstorm - The Power and Purpose of the Teenage Brain written by Daniel J. Siegel MD performed by Daniel J. Siegel MD on CD (Unabridged)£24.99
Between the ages of 12 and 24, the brain changes in important and often maddening ways. It's no wonder that many parents approach their child's adolescence with fear and trepidation. According to renowned neuropsychiatrist Daniel Siegel, however, if parents and teens can work together to form a...
---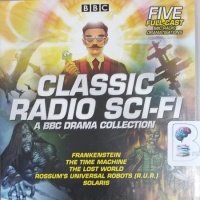 Classic Radio Sci-Fi - A BBC Drama Collection written by Various Great Sci-Fi Authors performed by Robert Glenister, Francis de Wolff, Carleton Hobbs and Joanne Froggatt on CD (Abridged)£19.99
Five seminal science fiction classics are brought vividly to life in these gripping BBC Radio dramatisations, with casts including Robert Glenister, William Gaunt, Carleton Hobbs and Joanne Froggatt. "Frankenstein" (1994) is adapted from one of the first science fiction novels, Mary Shelley's tale of a scientist who tries ...
---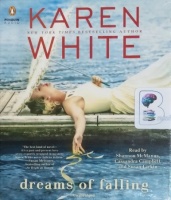 Dreams of Falling written by Karen White performed by Shannon McManus, Cassandra Campbell and Susan Larkin on CD (Unabridged)£24.99
One of PureWow's "Best Beach Reads of Summer 2018" New York Times best-selling author Karen White crafts evocative relationships in this contemporary women's fiction novel, set in the Lowcountry of South Carolina, about lifelong friends who share a devastating secret. On the banks of the North Santee ...
---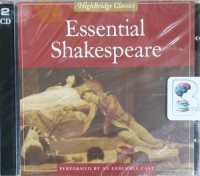 Essential Shakespeare written by William Shakespeare performed by Simon Callow, Lindsay Duncan, Paul Rhys and Harriet Walter on CD (Unabridged)£14.99
Experience some of the most thrilling poetry and drama in world literature. This unique collection includes two sonnets and famous scenes from 11 of Shakespeare's plays: Macbeth, Othello, Twelfth Night, As You Like It, Romeo and Juliet, Much Ado About Nothing, A Midsummer Night's Dream, Richard II...
---
---
---
---
---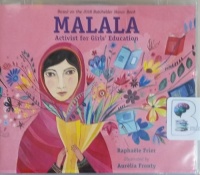 Malala - Activist for Girls' Education written by Raphaele Frier performed by Caroline McLaughlin on CD (Unabridged)£9.99
Despite an attempt on her life by the Taliban, Malala Yousafzai has continued to fight for the rights of children to become educated. As the youngest person to be awarded the Nobel Peace Prize, her courage and conviction continue to push her to fight for what she believes in. This riveting and inspiring ...
---
---
---
---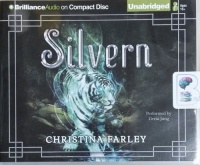 Silvern written by Christina Farley performed by Greta Jung on CD (Unabridged)£9.99
Jae Hwa Lee is ready to forget about immortals and move on with her life. Until the god of darkness, Kud, sends an assassin to kill her. She escapes with the knowledge that Kud is seeking the lost White Tiger Orb, and joins the Guardians of Shinshi to seek out the orb before Kud can find it. But Kud is a stronger...
---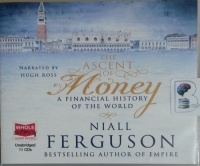 The Ascent of Money - A Financial History of the World written by Niall Ferguson performed by Hugh Ross on CD (Unabridged)£24.99
Bread, cash, dosh, dough, loot: Call it what you like, it matters. To Christians, love of it is the root of all evil. To generals, it's the sinews of war. To revolutionaries, it's the chains of labour. But in The Ascent of Money, Niall Ferguson shows that finance is in fact the foundation of human progress.
---
---
---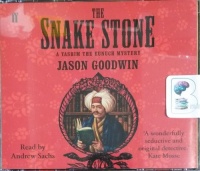 The Snake Stone - A Yashim The Eunuch Mystery written by Jason Goodwin performed by Andrew Sachs on CD (Abridged)£14.99
Istanbul, 1838. Maximilien Lefèvre, a French archaeologist, arrives in the city determined to uncover a lost Byzantine treasure, and immediately rumours start circulating about what his true motives might be. Yashim the Eunuch is hired to investigate him, but then Lefèvre's mutilated body is discovered, and it turns...
---