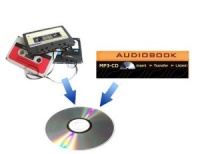 3 Hour Fixed Price Audio Transfer£15.00
This is the fixed price £15 item to be used when ordering conversion of a sub 3 hour Audio Cassette or MP3 CD title.
---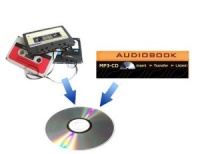 Large Fixed Price Audio Transfer Service£35.00
This is the fixed price £35.00 item to be used when ordering conversion of a 6-9 hour Audio Cassette or MP3 CD title.
---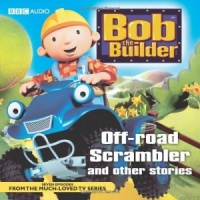 Bob the Builder - Off-Road Scrambler written by Bob the Builder Team performed by Bob the Builder Team on CD (Unabridged)£2.99
This title includes seven episodes from the hugely popular series featuring Bob the Builder, Roley, Lofty, Dizzy, Scoop, Muck and Spud - as seen on BBC TV.
---
---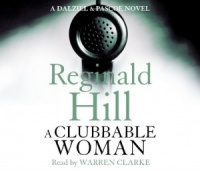 A Clubbable Woman written by Reginald Hill performed by Warren Clarke on CD (Abridged)£9.99 - £11.99
Reginald Hill's first Dalziel and Pascoe novel.
When Connon got back from the Rugby Club, his wife was even more uncommunicative than usual. Five hours later, when she still hadn't moved, Connon noticed that the front of her head had been caved in.
---
---
---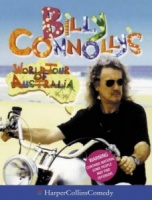 Billy Connolly's World Tour of Australia written by Billy Connolly performed by Billy Connolly on CD (Abridged)£7.99
Travelling by plane, motorbike, boat and foot, Billy Connolly tours the country performing his stage show and delivers and individual commentary on all things Australian.
---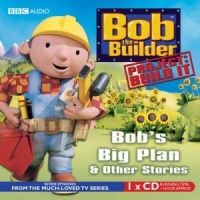 Bob the Builder - Bob's Big Plan written by Bob the Builder Team performed by Bob the Builder Team on CD (Unabridged)£11.99
You'll love these great new stories about "Bob the Builder" and his friends! In "Bob's Big Plan", a special extended episode, Bob hears that Sunflower Valley, where he and his brother Tom used to camp, is being developed.
---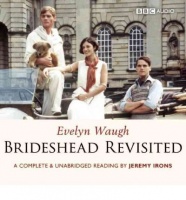 Brideshead Revisited written by Evelyn Waugh performed by Jeremy Irons on CD (Unabridged)£39.99 - £49.99
Brideshead Revisited is Evelyn Waugh's stunning novel of duty and desire set amongst the decadent, faded glory of the English aristocracy in the run-up to the Second World War.
Performed brilliantly by Jeremy Irons
---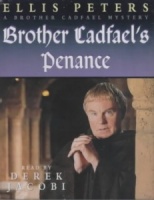 Brother Cadfael's Penance written by Ellis Peters performed by Derek Jacobi on Cassette (Abridged)£4.99
A Genius Performance by Derek Jacobi!
'And in this year of our Lord, 1145, now drawing to its close, chaotic events had seemed to be offering promise, however faint as yet, that even the two cousins battling wearily for the throne must despair of force and look around for another way of settling disputes.'
---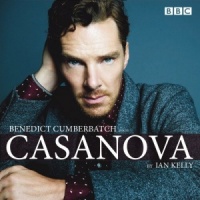 Casanova written by Ian Kelly performed by Benedict Cumberbatch on CD (Abridged)£9.99
Benedict Cumberbatch reads Ian Kelly's biography of one of the most beguiling and controversial individuals of any age.
---
---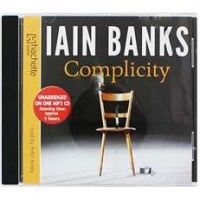 Complicity written by Iain Banks performed by Peter Kenny on MP3 CD (Unabridged)£4.99
An exploration of the morality of greed, corruption and violence. When several prominent people die mysteriously, the police beat a path to the door of an Edinburgh journalist known for his drug abuse and total commitment to computer games.
---
---
End in Tears written by Ruth Rendell performed by Nigel Anthony on CD (Unabridged)£29.99
A Genius Performance by Nigel Anthony!
Inspector Wexford investigates a series of murders - someone dies under a falling chunk of concrete and Amber Marshalson is beaten to death. After a short while it appears that the murders are connected. When another body is found it appears that a serial killer might be at work. Wexford will find this one of his toughest cases ever.
---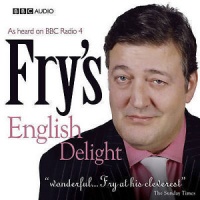 Fry's English Delight written by Stephen Fry performed by Stephen Fry on CD (Abridged)£3.99
A Genius Performance by Stephen Fry!
"Current Puns": Why does our language groan with the weight of puns? What exactly is a pun? And who, or what, is the Thief of Bad Gags? "Metaphor".
---
---
---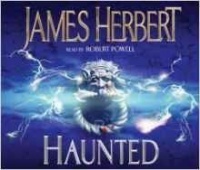 Haunted written by James Herbert performed by Robert Powell on CD (Abridged)£4.99
A ghostly twist. Three nights of terror at the house called Edbrook. Three nights in which David Ash, there to investigate a haunting, will be victim of horrifying games. Three nights in which he will face the blood-chilling enigma of his own past.
---
New In March 2019 Part 3
(in alphabetical order)
12 Years a Slave written by Solomon Northup performed by Sean Crisden on MP3 CD (Unabridged)£19.99

Twelve Years a Slave is the autobiographical account of Solomon Northup, an African American who was born free in New York in the early 1800s. In 1841, Solomon Northup was captured and forced into slavery for a period of twelve years. Northup's account is detailed in its account of life on a cotton and...

A Morbid Taste for Bones written by Ellis Peters performed by Stephen Thorne on Cassette (Unabridged)£29.99

In 1137 the ambitious head of Shrewsbury Abbey has decided to acquire the remains of Saint Winifred for his Benedictine order. Brother Cadfael is part of the expedition sent to her final resting place in Wales, where they find the villagers passionately divided by the Benedictines' offer for the saint's relics.

Bird Dream - Adventures at the Extremes of Human Flight written by Matt Higgins performed by Adam Verner on MP3 CD (Unabridged)£24.99

Human flight is one of the last great challenges on Earth. Not like how the Wright brothers flew, but how we fly in our dreams. This is the goal of the Wingsuit Landing Project: to soar through the sky at speeds up to one hundred miles per hour and to land without the aid of a parachute. This project is the creation...

Bloody Spring - 40 days that Sealed the Confederacy's Fate written by Joseph Wheelan performed by Grover Gardener on MP3 CD (Unabridged)£29.99

A unique and compelling examination of the Civil War's "turning point" - 40 crucial days in the spring of 1864 that turned the tide for the Union. In the spring of 1864, Robert E. Lee faced a new adversary: Lieutenant General Ulysses S. Grant. Named commander of all Union armies in March, Grant quickly went...

Comet written by Carl Sagan and Ann Druyan performed by Seth MacFarlane and Bahni Turpin on MP3 CD (Unabridged)£24.99

Comet begins with a breathtaking journey through space astride a comet. Pulitzer Prize-winning astronomer Carl Sagan, author of Cosmos and Contact, and writer Ann Druyan explore the origin, nature, and future of comets, and the exotic myths and portents attached to them. The authors show how comets...

Cook County ICU - 30 Years of Unforgettable Patients and Odd Cases written by Cory Franklin MD performed by John Pruden on CD (Unabridged)£29.99

Filled with stories of strange medical cases and unforgettable patients culled from a 30-year career in medicine, Cook County ICU offers listeners a peek into the inner workings of a hospital. Author Cory Franklin, MD, who headed the hospital's intensive care unit from the 1970s through the 1990s, shares his...

Cosmos - A Personal Voyage written by Carl Sagan performed by Seth MacFarlane, LeVar Burton, Neil deGrasse Tyson and Ann Druyan on CD (Unabridged)£29.99

Cosmos is one of the bestselling science books of all time. In clear-eyed prose, Sagan reveals a jewel-like blue world inhabited by a life form that is just beginning to discover its own identity and to venture into the vast ocean of space. Featuring a new Introduction by Sagan's collaborator, Ann Druyan...

Curious - The Desire to Know and Why Your Future Depends on It written by Ian Leslie performed by Sean Runnette on CD (Unabridged)£29.99

We've come to misunderstand curiosity, mistaking diversive curiosity, our attraction to novel stimuli, as the real thing. This leaves us floundering in a world of Angry Birds, live tweeting, and fleeting, click-through distractions. Leslie shows how these distractions have led to a decline in deep, sustained quests...

Deep Listening written by Jillian Pransky with Jessica Wolf performed by Jillian Pransky on MP3 CD (Unabridged)£9.99

World-renowned restorative yoga teacher Jillian Pransky came to the practice of yoga to heal herself. But before that, she avoided her feelings by burying them under a relentless "work hard, play hard" schedule. It wasn't until a devastating personal loss took her through the dark halls of anxiety and into...

Devil's Cub written by Georgette Heyer performed by Michael Drew on CD (Unabridged)£24.99

The excesses of the young Marquis of Vidal are even wilder than his father's before him. Not for nothing is the reckless duellist and gamester called "the Devil's Cub". But when he is forced to leave the country, Mary Challoner discovers his fiendish plan to abduct her sister. Any only by daring to impersonate...

Fire written by George R. Stewart performed by Patrick Lawlor on CD (Unabridged)£19.99

Spitcat, a raging forest fire in the Sierra Nevada of California, had a lifespan of merely eleven days, "yet its effects could be reckoned ahead in centuries." So writes George R. Stewart in this engrossing novel of a fire started by lightning in the dry heat of September, and fanned out of control by unexpected winds.

Half the Sky - Turning Oppression into Opportunity for Women Worldwide written by Nicholas D. Kristof and Sheryl WuDunn performed by Cassandra Campbell on CD (Unabridged)£29.99

From two of our most fiercely moral voices, a passionate call to arms against our era's most pervasive human rights violation: the oppression of women and girls in the developing world. With Pulitzer Prize winners Nicholas D. Kristof and Sheryl WuDunn as our guides, we undertake an odyssey through Africa...

Hotels, Hospitals and Jails written by Anthony Swofford performed by Anthony Swofford on CD (Unabridged)£29.99

Following the success of Jarhead, Anthony Swofford assumed he had exorcised his military demons -- but as every veteran knows, that isn't exactly how it works. In these searing, courageous pages, Swofford struggles to make sense of what his military service meant, and to decide -- after nearly ending it ...

It Takes One to Tango written by Winifred M. Reilly MA MFT performed by Karen White on MP3 CD (Unabridged)£29.99

Conventional wisdom says that "it takes two" to turn a troubled marriage around and that both partners must have a shared commitment to change. So when couples can't agree on how-or whether-to make their marriage better, many give up or settle for a less-than-satisfying marriage (or think the only...

Look Alive Out There - Essays written by Sloane Crosley performed by Sloane Crosley on CD (Unabridged)£24.99

Named a Most Anticipated Book of 2018 by Entertainment Weekly, Glamour, Buzzfeed, Elle, Cosmopolitan, The Millions, InStyle, Bustle, BookRiot, and Southern Living Sloane Crosley returns to the form that made her a household name in really quite a lot of households: Essays! From the New York...

Love and Sleepless Nights written by Nick Spalding performed by Heather Wilds and Napoleon Ryan on CD (Unabridged)£14.99

When Nick Spalding self-published Love... From Both Sides and Love... And Sleepless Nightshe became one of the bestselling ebook authors of 2012. Now for the first time the Love... books are being published in a longer format with more of the love story, more of Laura and Jamie's ups and downs...

Mr. and Mrs. Hollywood - Edie and Lew Wasserman and Their Entertainment Empire written by Kathleen Sharp performed by Tavia Gilbert on CD (Unabridged)£29.99

The Wassermans ruled over twentieth-century Hollywood by building MCA, the world's largest talent agency, which ultimately devoured the global multibillion-dollar conglomerate, Universal Studios. Hounded by antitrust prosecutors, attacked by lesser rivals, and betrayed by their own proteges...

Murder in Malmo written by Torquil MacLeod performed by Marguerite Gavin on CD (Unabridged)£29.99

A gunman is loose in Malmö and he's targeting immigrants. The charismatic head of an advertising agency is found dead in his shower. Inspector Anita Sundström wants to be involved in the murder investigations, but she is being sidelined by her antagonistic boss. She is assigned to find a stolen painting...

Orbs Part 4 - Exodus written by Nicholas Sansbury Smith and Anthony J Melchiorri performed by Bronson Pinchot on CD (Unabridged)£24.99

At the end of the world, who will escape? Operation Redemption, the final desperate mission in taking back the planet from the Organics has failed. Captain Rick Noble and his soldiers have been captured and imprisoned on an alien ship. But not all is lost.

Promise of the Wolves written by Dorothy Hearst performed by Ruth Sillers on CD (Unabridged)£19.99

PROMISE OF THE WOLVES begins 14,000 years ago in what is now southern Europe, and follows the adventures of Kaala, a spirited young she-wolf who is destined to bring wolf and human clans together. Born of a forbidden mixed blood litter and narrowly escaping the fate of her executed brother and...

Quantum - Einstein, Bohr and the Great Debate about the Nature of Reality written by Manjit Kumar performed by Ray Porter on CD (Unabridged)£59.99

Quantum theory is weird. As Niels Bohr said, if you weren't shocked by quantum theory, you didn't really understand it. For most people, quantum theory is synonymous with mysterious, impenetrable science. And in fact for many years it was equally baffling for scientists themselves. In this tour de force...

Rumpole and the Primrose Path written by John Mortimer performed by BBC Radio 4 Full-Cast Drama Team, Timothy West and Prunella Scales on CD (Abridged)£14.99

This release comprises four 45 minute BBC Radio 4 plays adapted by John Mortimer from four stories in his collection, "Rumpole and the Primrose Path". Rumpole is a wine-imbibing friend of the South London criminal classes, and the scourge of all QCs. Acting as narrator, he tells a series of stories...

Sailing Alone Around the World written by Captain Joshua Slocum performed by Bernard Mayes on MP3 CD (Unabridged)£24.99

Challenged by an expert who said it couldn't be done, Joshua Slocum, a fearless New England sea captain, set out in April 1895 to prove that a man could sail alone around the world. A little over three years and forty-six thousand miles later, the proof was complete. This is Slocum's own account of his remarkable...

She Would Be King written by Wayetu Moore performed by Wayetu Moore on MP3 CD (Unabridged)£19.99

A novel of exhilarating range, magical realism, and history―a dazzling retelling of Liberia's formation Wayétu Moore's powerful debut novel, She Would Be King, reimagines the dramatic story of Liberia's early years through three unforgettable characters who share an uncommon bond. Gbessa, exiled from...

Stay or Go - Dr Ruth's Rules for Real Relationships written by Dr Ruth K. Westheimer performed by Dr Ruth K. Westheimer on MP3 CD (Unabridged)£19.99

Committing to a long-term relationship is a big deal—especially if you have doubts. With a focus on common sense over emotion, world-renowned sex and relationship therapist Dr. Ruth Westheimer offers straight-up advice on whether you should stick it out or cut your losses and move on.

Summit written by Harry Farthing performed by Harry Farthing on MP3 CD (Unabridged)£24.99

A summit is a summit, and the truth is the truth. But the view from 8,848 meters isn't always so clear. Two men, seventy years apart, push for the top of Mount Everest, driven by forces beyond their control and something inside that says climb. After eight successful summits, Mount Everest guide Neil Quinn...

Tales from Both Sides of the Brain written by Michael S. Gazzaniga performed by Johnny Heller on CD (Unabridged)£29.99 - £34.99

Michael S. Gazzaniga, one of the most important neuroscientists of the twentieth century, gives us an exciting behind-the-scenes look at his seminal work on that unlikely couple, the right and left brain. Foreword by Steven Pinker. In the mid-twentieth century, Michael S. Gazzaniga, "the father of...

The Baby Book written by William Sears MD et al performed by Mel Foster and Sherry Adams Foster on MP3 CD (Unabridged)£14.99

The million-copy best seller by "the man who remade motherhood" (Time) has now been revised, expanded, and brought thoroughly up-to-date-with the latest information on everything from diapering to day care, from midwifery to hospital birthing rooms, from postpartum nutrition to infant development.

The Black Hole War - My Battle with Stephen Hawking to Make the World Safe for Quantum Mechanics written by Leonard Susskind performed by Ray Porter on CD (Unabridged)£29.99

What happens when something is sucked into a black hole? Does it disappear? Three decades ago, a young physicist named Stephen Hawking claimed it did-and in doing so put at risk everything we know about physics and the fundamental laws of the universe. Most scientists didn't recognize the import...

The Courage to be Protestant written by David Wells performed by Bob Souer on MP3 CD (Unabridged)£19.99

It takes no courage to sign up as a Protestant. These words begin this bold work - the culmination of David Wells' long-standing critique of the evangelical landscape. But to live as a true Protestant - that's another matter. This audiobook is a jeremiad against new versions of Evangelicalism - the Marketing...

The Fever of 1721 written by Stephen Coss performed by Bob Souer on MP3 CD (Unabridged)£29.99

In The Fever of 1721, Stephen Coss brings to life an amazing cast of characters in a year that changed the course of history, including Cotton Mather, the great Puritan preacher; Zabdiel Boylston, a doctor whose name is on one of Boston's grand avenues; James and his younger brother Benjamin Franklin;

The Garden of Eden written by Ernest Hemingway performed by Patrick Wilson on CD (Unabridged)£7.99 - £9.99

A sensational best seller when it appeared in 1986, The Garden of Eden is the last uncompleted novel of Ernest Hemingway, which he worked on intermittently from 1946 until his death in 1961.

The Jealous Kind written by James Lee Burke performed by Will Patton on CD (Unabridged)£19.99

On its surface life in Houston is as you would expect: drive-in restaurants, souped-up cars, jukeboxes, teenagers discovering their sexuality. Against this backdrop Aaron Holland Broussard discovers the poignancy of first love and a world of violence he did not know existed. When Aaron spots the...

The Lost Fleet - Beyond the Frontier - Dreadnaught written by Jack Campbell performed by Christian Rummel on CD (Unabridged)£29.99

The first book of best-selling sci-fi author Jack Campbell's new series "Beyond the Frontier" returns to find Captain John "Black Jack" Geary, the hero of the "Lost Fleet" series, awoken from cryogenic sleep to take command of the fleet. Geary's legendary exploits have earned him the adoration of the people...

The Playground written by Ray Bradbury performed by Jonathan Davies on CD (Unabridged)£19.99

The Playground was part of the first hardcover edition of Ray Bradbury's legendary work Fahrenheit 451, published in 1953. In the story, Charles Underhill is a widower who will do anything to protect his young son Jim from the horrors of the playground - a playground which he and the boy pass by daily and...

The Prisoner of Heaven written by Carlos Ruiz Zafon performed by Peter Kenny on CD (Unabridged)£24.99

The third in the cycle of novels that began with THE SHADOW OF THE WIND and THE ANGEL'S GAME. THE PRISONER OF HEAVEN returns to the world of the Cemetery of Forgotten Books and the Sempere & Sons bookshop.

The Secret Life of Ceecee Wilkes written by Diane Chamberlain performed by Chris Dukeheart on MP3 CD (Unabridged)£19.99

In 1977, pregnant Genevieve Russell disappeared. Twenty years later, her remains are discovered and Timothy Gleason is charged with murder. But there is no sign of the unborn child.CeeCee Wilkes knows how Genevieve Russell died, because she was there. And she also knows what happened to the...

The Shock of the Fall written by Nathan Filer performed by Bruce Mann on MP3 CD (Unabridged)£24.99

While on vacation with their parents, Matthew Homes and his older brother snuck out in the middle of the night. Only Matthew came home safely. Ten years later, Matthew tells us, he has found a way to bring his brother back... What begins as the story of a lost boy turns into a story of a brave man yearning...

The Whale Warriors - The Battle at the Bottom of the World to save the Planet's Largest Mammals written by Peter Heller performed by James Boles on CD (Unabridged)£19.99 - £23.99

A dramatic rendering of life aboard a whale-saving pirate ship traces the efforts of a vigilante crew to stop illegal Japanese whaling in the Antarctica seas, in an account that profiles the Sea Shepherd Society of radical environmentalists and the charismatic captain Paul Watson.

Tilly - Edwardian Candlelight Book 4 written by Marion Chesney performed by Charlotte Anne Dore on MP3 CD (Unabridged)£29.99

The Beast; that was what they called her. With her plump body and rough tomboy ways, she felt more like a clown. It was hopeless. Poor penniless Tilly could only sit among the chaperons as a paid companion to the spiteful Lady Aileen. The best she could do was sit; sit and dream. But suddenly Phillip, Marquess ...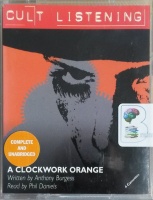 A Clockwork Orange written by Anthony Burgess performed by Phil Daniels on Cassette (Unabridged)£9.99
In this 1962 classic, a novelistic exploration of modern crime and punishment, Alex is the 15-year-old leader of his gang of "droogs" thriving in the ultraviolent future, as prophetically imagined by Burgess. Speaking a bizarre Russian-derived slang, Alex and his friends freely pillage and slash their way across...
---
---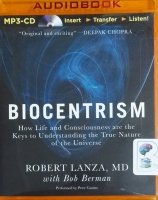 Biocentrism - How Life and Consciousness are the Keys to Understanding the True nature of the Universe written by Robert Lanza MD performed by Peter Ganim on MP3 CD (Unabridged)£19.99
Every now and then, a simple yet radical idea shakes the very foundations of knowledge. The startling discovery that the world was not flat challenged and ultimately changed the way people perceived themselves and their relationships with the world. For most humans of the 15th century, the notion of Earth...
---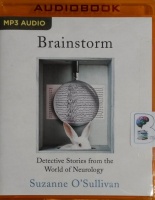 Brainstorm - Detective Stories from the World of Neurology written by Suzanne O'Sullivan performed by Christine Williams on MP3 CD (Unabridged)£19.99
The Brain Always Wins is the practical guide to improving your life through better brain management. It is based on one simple fact: our brain controls and determines everything we do! How we perceive, understand and respond to the world, how we survive, adapt and communicate, how we learn and...
---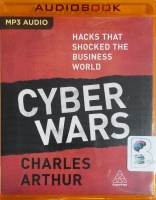 Cyber Wars - Hacks the Shocked the Business World written by Charles Arthur performed by Joe Jameson on MP3 CD (Unabridged)£19.99
Cyber Wars gives you the dramatic inside stories of some of the world's biggest cyber attacks. These are the game-changing hacks that make organisations around the world tremble and leaders stop and consider just how safe they really are. Charles Arthur provides a gripping account of why each hack...
---
---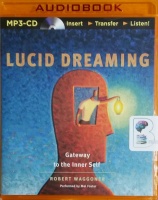 Lucid Dreaming - Gateway to the Inner Self written by Robert Waggoner performed by Mel Foster on MP3 CD (Unabridged)£19.99
Lucid Dreaming: Gateway to the Inner Self is the account of an extraordinarily talented lucid dreamer who goes beyond the boundaries of both psychology and religion. In the process, he stumbles upon the Inner Self. While lucid (consciously aware) in the dream state and able to act and interact with dream...
---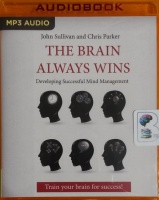 The Brain Always Wins written by John Sullivan and Chris Parker performed by Luke Mullins on MP3 CD (Unabridged)£19.99
The Brain Always Wins is the practical guide to improving your life through better brain management. It is based on one simple fact: our brain controls and determines everything we do! How we perceive, understand and respond to the world, how we survive, adapt and communicate, how we learn...
---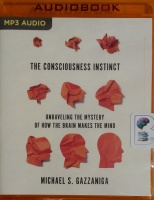 The Consciousness Instinct - Unraveling The Mystery of How The Brain Makes the Mind written by Michael S. Gazzaniga performed by David Colacci on MP3 CD (Unabridged)£19.99
"The father of cognitive neuroscience" illuminates the past, present, and future of the mind-brain problem How do neurons turn into minds? How does physical "stuff" - atoms, molecules, chemicals, and cells - create the vivid and various worlds inside our heads? The problem of consciousness has gnawed...
---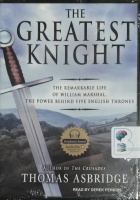 The Greatest Knight written by Thomas Asbridge performed by Derek Perkins on MP3 CD (Unabridged)£29.99
In The Greatest Knight, renowned historian Thomas Asbridge draws upon the thirteenth-century biography and an array of other contemporary evidence to present a compelling account of William Marshal's life and times. Asbridge charts the unparalleled rise to prominence of a man bound to a code of honor...
---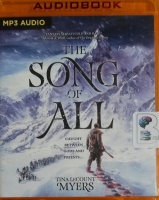 The Song of All written by Tina LeCount Myers performed by Ulf Bjorklund on MP3 CD (Unabridged)£14.99
A former warrior caught between gods and priests must fight for the survival of his family in this dark epic fantasy debut, set in a harsh arctic world inspired by Scandinavian indigenous cultures. On the forbidding fringes of the tundra, where years are marked by seasons of snow, humans war with immortals in...
---
---
X Minus One Vol. 1 - 12 Half Hour Original Radio Broadcasts written by Various Great Sci-Fi Authors performed by Karl Weber, Bob Hastings, Leon Janney and Mandel Kramer on MP3 CD (Unabridged)£24.99
X Minus One, widely regarded as one of the finest science fiction dramas ever produced for radio, was broadcast on NBC from 1955 until 1958. It began as a revival of NBC's Dimension X, which ran for just a year and a half, from 1950 to 1951. Though the first 15 episodes of X Minus One were merely new versions..
---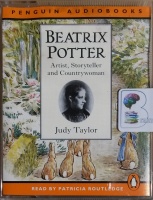 Beatrix Potter - Artist, Storyteller and Countrywoman written by Judy Taylor performed by Patricia Routledge on Cassette (Abridged)£9.99
The audiobook edition of Judy Taylor's classic biography, Beatrix Potter: Artist, Storyteller, and Countrywoman, read by the actress Patricia Routledge. Starting with the publication of The Tale of Peter Rabbit, in 1902, Beatrix Potter went on to become one of the world's most successful children's authors.
---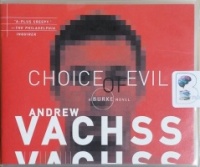 Choice of Evil written by Andrew Vachss performed by Phil Gigante on CD (Unabridged)£19.99
When his girlfriend, Crystal Beth, is gunned down at a gay rights rally in Central Park, Burke, the underground man-for-hire and expert hunter of predators, vows vengeance. But someone beats him to the task: a shadowy killer who calls himself Homo Erectus and who seems determined to wipe gay bashers...
---
---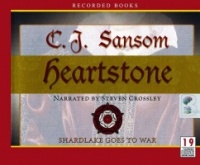 Heartstone written by C.J. Sansom performed by Steven Crossley on CD (Unabridged)£80.00
Shardlake goes to war... Summer, 1545. England is at war. Henry VIII's invasion of France has gone badly wrong, and a massive French fleet is preparing to sail across the Channel . . .Meanwhile, Matthew Shardlake is given an intriguing legal case by an old servant of Queen Catherine Parr. Asked to investigate claims..
---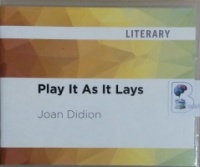 Play It As It Lays written by Joan Didion performed by Lauren Fortgang on CD (Unabridged)£19.99
A ruthless dissection of American life in the late 1960s, Play It As It Lays captures the mood of an entire generation, the ennui of contemporary society reflected in spare prose that blisters and haunts the listener. Set in a place beyond good and evil-literally in Hollywood, Las Vegas, and the barren wastes...
---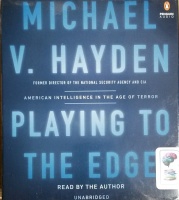 Playing to The Edge written by Michael V. Hayden performed by Michael V. Hayden on CD (Unabridged)£29.99
An unprecedented high-level master narrative of America's intelligence wars from the only person ever to helm both the CIA and NSA, at a time of heinous new threats and wrenching change. For General Michael Hayden, playing to the edge means playing so close to the line that you get chalk dust on your cleats.